70s Horror Movies: 100+ Scary Films from the 1970s
Occult rituals, crime mysteries, and psychological thrills dominated horror storylines during the 1970s. Explore the best 70s Horror Movies with this list.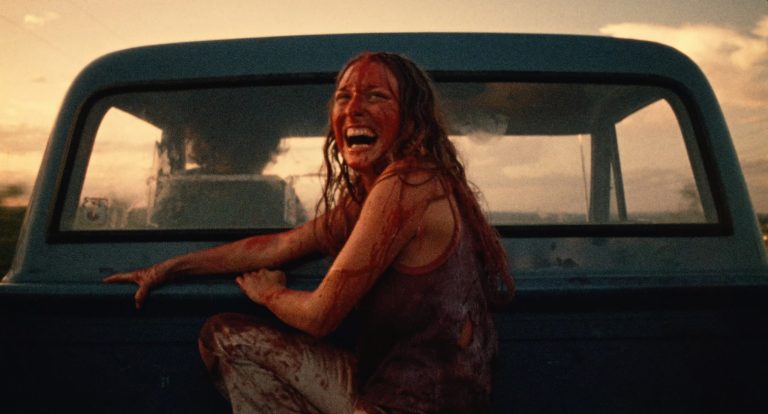 The 1970s were some of the best times for fashion, music, disco, and for, of course, 70s horror movies. Classic horror movies from earlier in the 20th century laid the groundwork for the 70s to jump off from and explore new territories. Some horror filmmakers such as Tobe Hooper took a leap into more graphic violent films, while others such as David Lynch incorporated more surrealism and fantasy into the horror genre.
Occult rituals, crime mysteries, and psychological thrills dominated many horror storylines throughout the 1970s. Subgenres of horror began erupting with novel adaptations, comedy flicks, and even stories based on true supernatural events. As special-effects teams explored their craft, more science fiction films made it to the big screen, putting aliens, animals, and zombies center stage. Jaws (1975) hit mainstream success. Brian De Palma's directorial work in Carrie (1976) drew Oscar nominations for the two female leads.
Check out this list of the best horror movies from the 1970s.
1970s Horror Cinema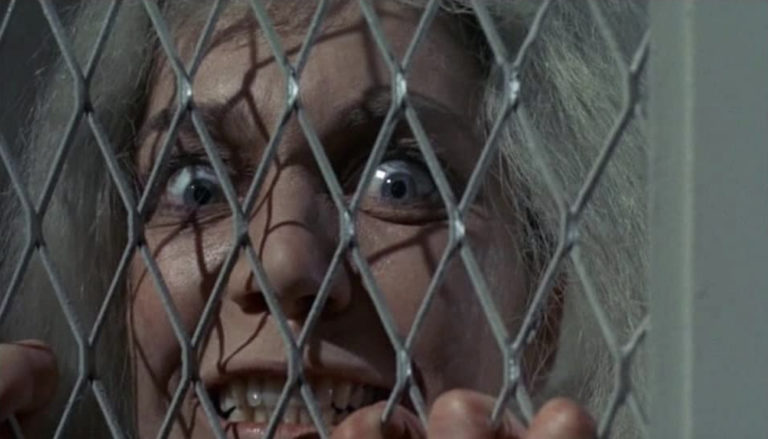 A whole new era of horror cinema was introduced in the 1970s, with this occult movie based off a novel with the same name. The story follows a group of college students who encounter a mysterious man scouring the campus library for an ancient book with strong supernatural powers. Critics dubbed this film a good choice for fans of the Lovecraft novel, but Patrick Legare of AllMovie shared his thoughts on the dated aesthetics:
Everything about the film — the performers, the hair styles, the psychedelic imagery, the music — has late-60's tackiness written all over it, which leaves it very dated and not very Lovecraftian.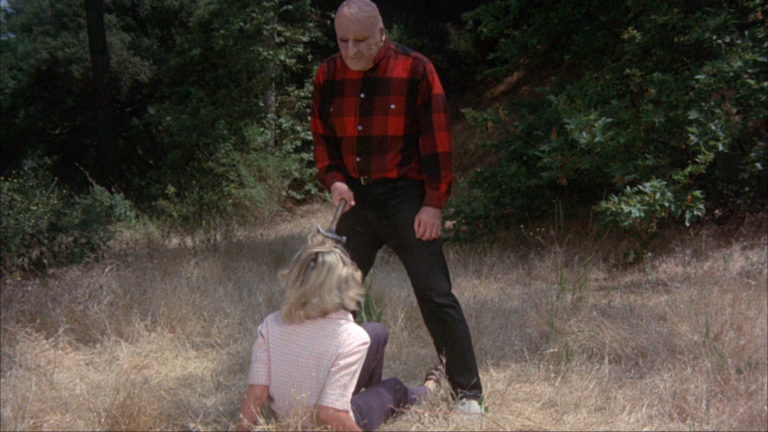 70s cinema was full of slasher films, with gory scenes that kept audiences coming back for more. This bloody horror film directed by Philip S. Gilbert pushed the boundaries on how much violence audiences could stomach. The story opens with a clawhammer murder scene that scared some, while others believed the 70s special effects still had some work to do before they could fool anyone into believing the grotesque images onscreen.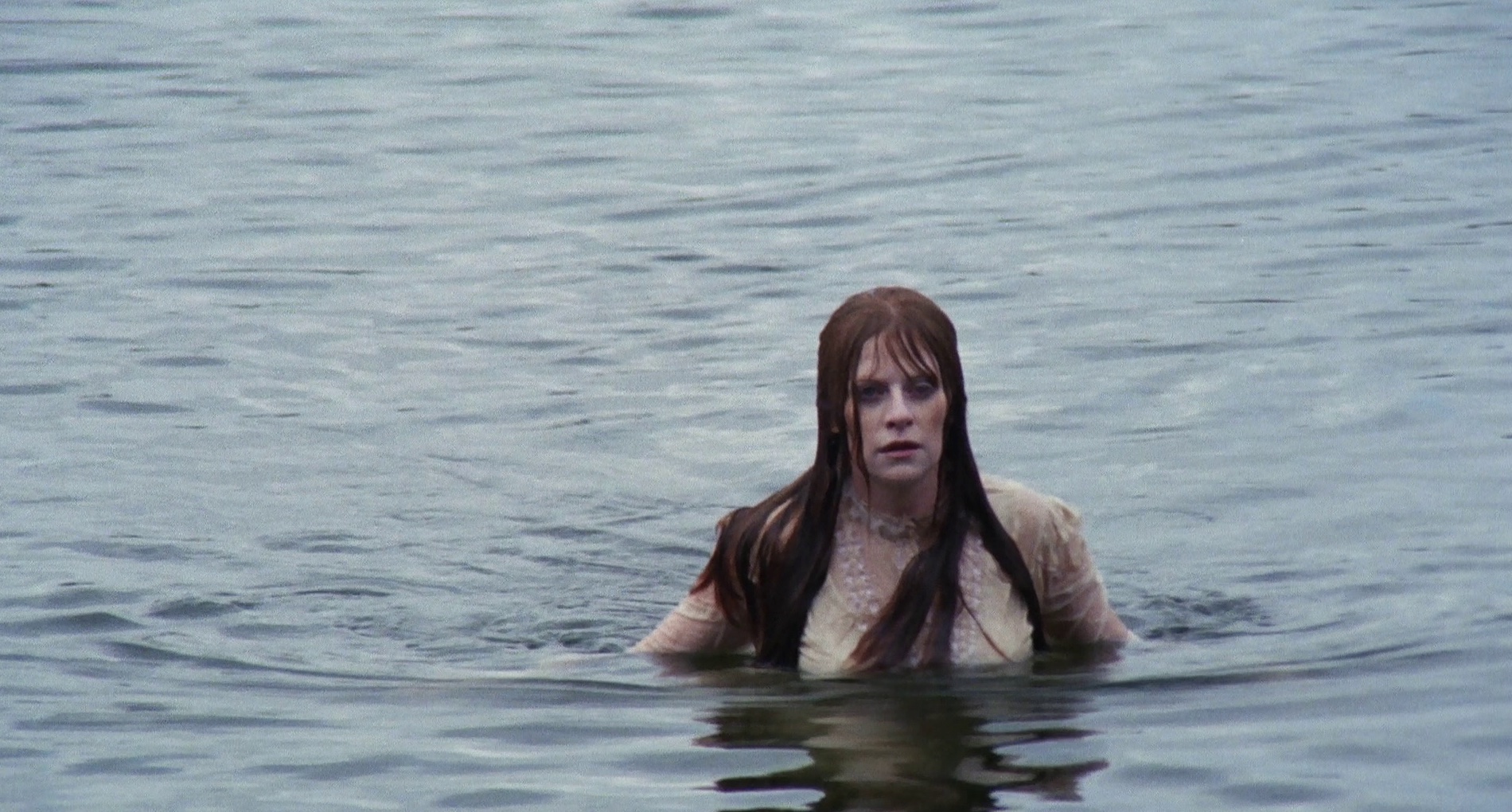 Jessica has recently been released from a psychiatric institution into the care of her husband. The couple, along with their hippie friend Woody, buy a house in the country and plan to live off the land in order to aid Jessica's recovery. However, a creepy visitor and a seemingly haunted house put Jessica in a position where she has to admit to what she's seeing (and again be institutionalized) or deal with the fact that she may have walked right into a vampire den.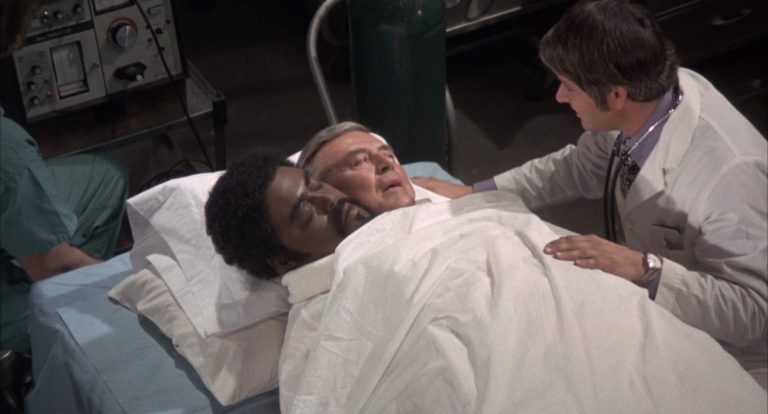 Golden Age of Hollywood star Ray Milland (The Lost Weekend, Dial M for Murder) stars as Dr. Maxwell Kirshner, a rich, bigoted white man whose health is rapidly falling apart. As he desperately hatches a plot to save himself by having his head grafted onto the body of a healthy younger man, his underlings are dismayed to find that the only available candidate is a big, burly black man from Death Row (played by NFL star Rosey Grier), who has volunteered for the dangerous experiment in order to save himself from the electric chair. Problem is, they don't inform Dr. Kirchner about whose body he'll be sharing until he regains consciousness after surgery. The rest of the movie is an extremely odd mishmash of gore, comedy, and good old-fashioned American racial tension.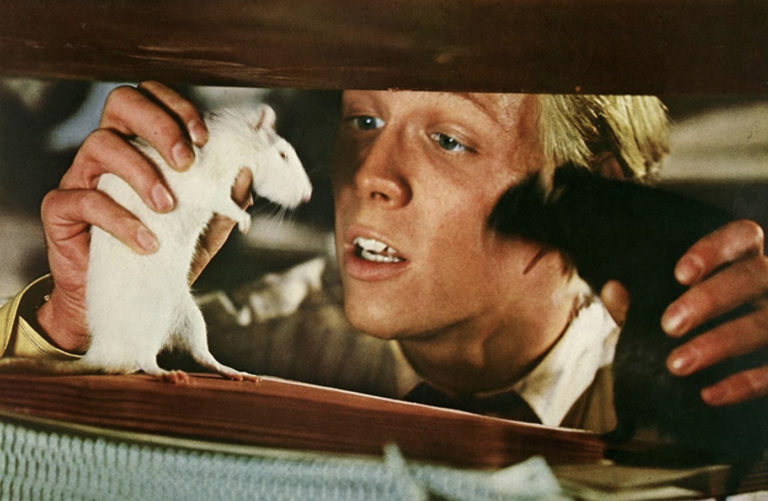 Bruce Davison received an Oscar nomination for Best Actor for his portrayal as the title character, a meek and awkward young man who lives along in a creaky old mansion with his cranky mother. Willard is relentlessly bullied in life—especially by his boss, played by Academy Award winner Ernest Borgnine. At home and alone, Willard starts keeping pet rats. He finds that he can communicate better with them than with people. He allows his new rodent friends to breed…and breed…and breed…and then trains them to wreak violent vengeance on his bullies. Willard was such a success that it led to a 1972 movie called Ben, named after Willard's favorite rat. The theme song to Ben was sung by a young Michael Jackson and was one of his first solo hits.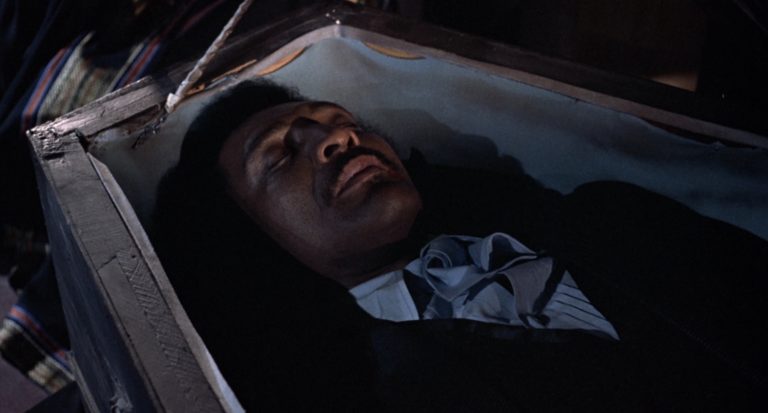 Blaxploitation films emerged in the early 1970s and while they still repackaged negative stereotypes about black people, they also brought a new wave of much-needed black representation in front of and behind the camera. They are remembered for their cultural impact and the funk and soul music regularly used in blaxploitation films.
William Crain graduated from UCLA's film school and directed this Black vampire film. The story follows an 18th-century African prince who turns into a vampire after fighting to end the slave trade. One iMDB user expresses his appreciation for the unconventional themes addressed in a vampire flick:
Though it may not be the best vampire/horror flick in the world, and it takes livery with historical facts (a slave trade in Transylvania?!), it does contain a rather touching love story. With that being said, I have to admit that this movie also contains some of the most hilarious dialogue I've heard in a monster movie.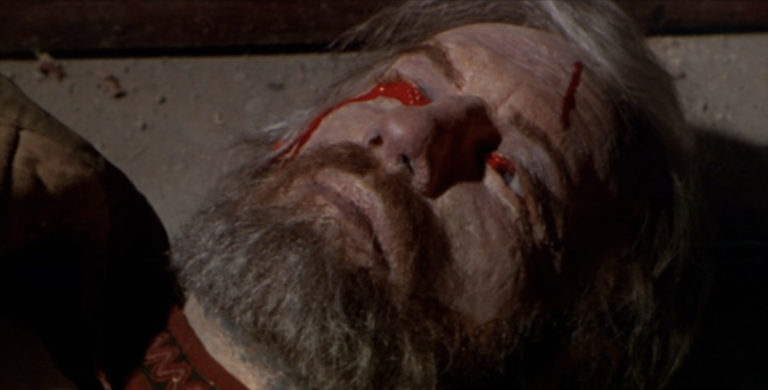 Italian film director Giorgio Ferroni directed this horror flick that contained some surrealist influences, inspired by 60s horror cinema. This eerie gothic film features a strong lead actor playing a mentally ill man who is mistaken for a vampire. With a new decade, audiences had heightened expectations for more believable gore effects. However, David Maine of Pop Matters defends this lost 70s Italian flick's approach to horror storytelling.
"The film eschews such over-the-top visuals, preferring to use mystery to keep the audience hooked. It will satisfy the obscure-horror lover, but maybe not so much the casual viewer. Today's hyperkinetic movies provide quite a few more jolts than this deliberately paced offering."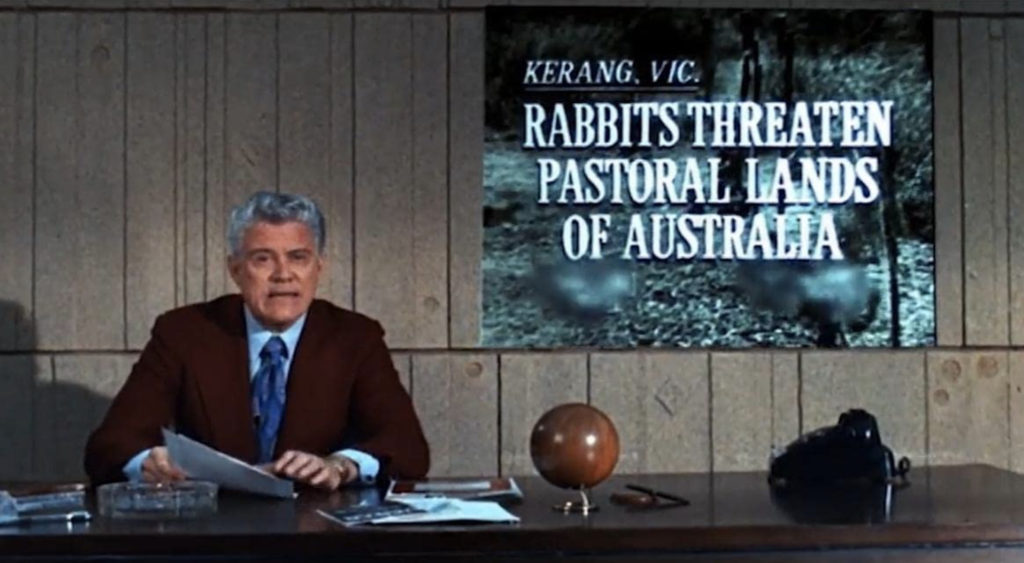 An Arizona ranch plagued by a growing population of mutated rabbits, so a zoologist is called to the rescue. However, his experimentation leads to horrifying consequences when the rabbits grow larger and more dangerous. Similar to other sci-fi horror flicks of the early 70s, this film's lackluster special effects were disappointing to audiences. Film critic Vincent Canby expressed disappointment in the film's execution of scary rabbits.
"One of the problems with these new films is that they sometimes have a great deal of trouble making the Things seem horrifying. The rabbits in The Night of the Lepus photographed in slow-motion close-ups in an effort to make them appear huge and scary, still look like Easter bunnies."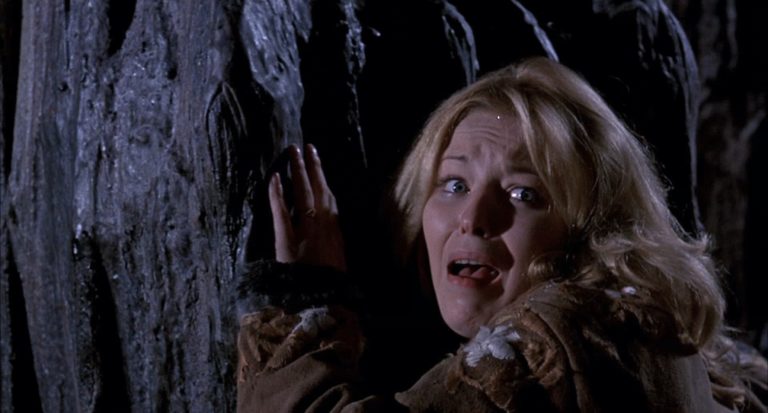 British horror cinema exploded onto the silver screen with this mystery thriller. The story opens with two seamen who discover a bloody hand on board of their ship, then become horrified at the sight of a woman's severed body at the lighthouse. This film is considered one of the first British slashers ever made and an overlooked 70s classic horror film.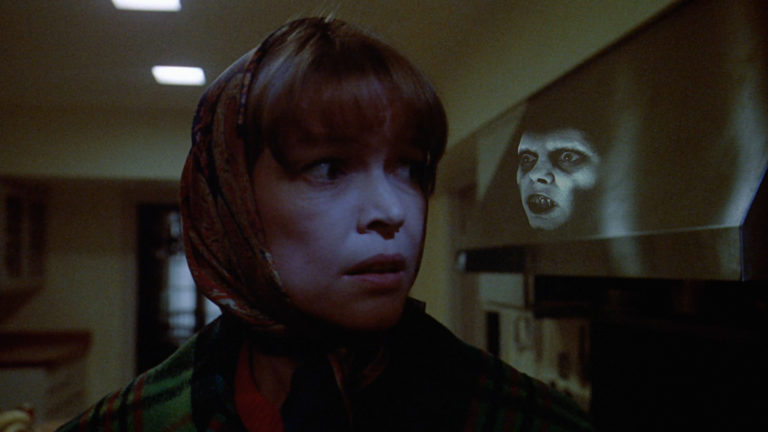 The Exorcist is one of the most famous horror movies from the 1970s, if not one of the most famous films ever made. The plot revolves around demonic possession. Audiences experiencing the movie for the first time thought it was the scariest movie of all time. In a 2000 article, Chicago Tribune movie critic Michael Wilmington shares the impact that this classic horror film has on modern horror cinema.
The Exorcist, like most memorable Hollywood movies, gains its power from the way it mixes opposites: new-style realism and sexual radicalism, old-style horror and religion. Even after almost three decades of increasing movie overkill, it's a thriller that really thrills, a shocker that really shocks. And it's still a movie that can scare the hell out of us.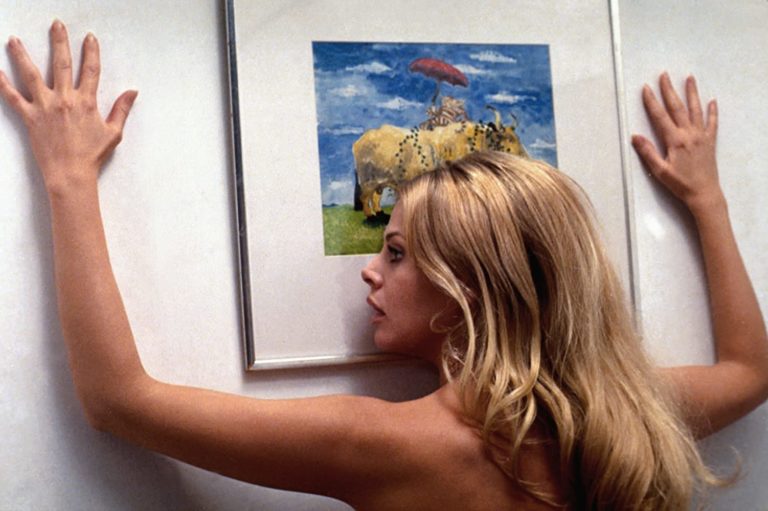 Rotten Tomatoes gives this horror thriller an critical score of 89% and audience score of 83%. The story opens on the investigation of a missing child, exposing a Scottish town's secrets surrounding pagan rituals and strange sexual behavior. This British folk horror influenced pop culture, as seen in British band Radiohead's "Burn The Witch" music video.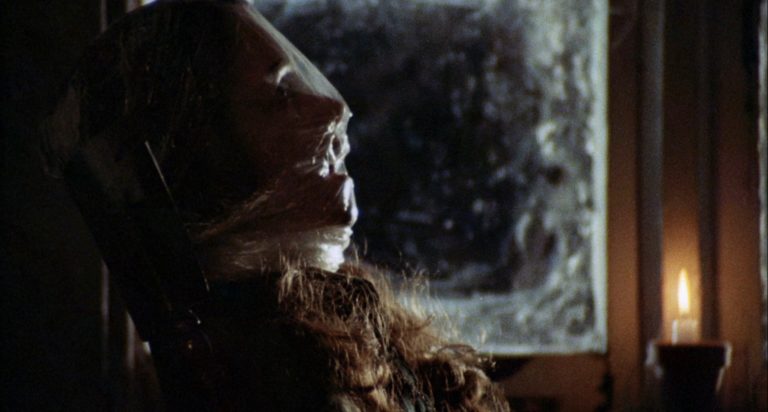 Many horror films in the 1970s appealed to terrifying experiences, including the urban legend of the babysitter and the home invader. Audiences seemed to respond better to relatable storylines instead of larger-than-life creatures and disappointing special effects. This film's cult following led to two remakes and is considered one of the greatest slasher films ever made. The final girl we follow throughout this home invasion flick was named #1 on Paste's list of "20 Best Final Girls in Horror Movie History."
A husband and wife spent nearly twenty years in a mental institution after authorities discovered their cannibalistic behavior in a murder investigation. The husband himself is only guilty of being devoted to his sadistic wife, who copes with her childhood trauma through luring young victims to her home where she feasts on their severed bodies. The twisted couple lives in a secluded farmhouse that provides a chilling backdrop for their unspeakable acts of violence. Travis Lytle's Letterboxd review praises the film's compelling acting and creepy set design, which make up for loopholes in the script.
The film's spurts of blood, character-generated energy, and dread-inducing atmosphere enliven the affair and smooth over issues in the narrative. There is a general sense of creepiness that pervades the film, and Walker's cast communicates that sense with ease. The chief antagonist is not someone the audience would want to meet in a dark corridor.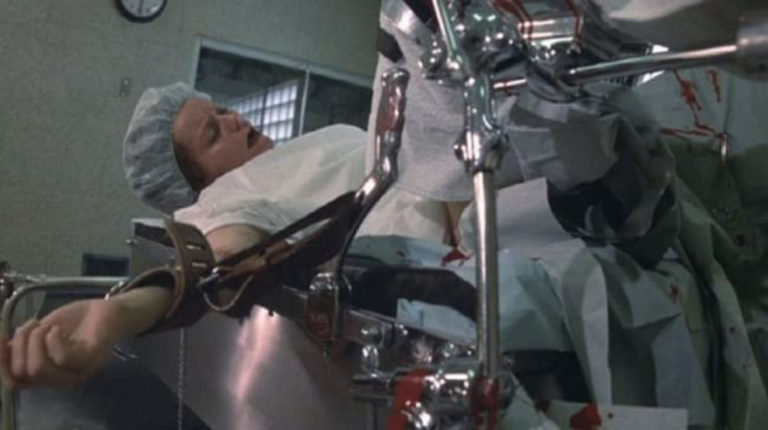 The slasher genre introduced a new killer in this 70s horror film: a newborn baby. Inspiration for the storyline came from real-life dangers that resulted from expectant women taking prescription drugs throughout their pregnancy in the 1950s and 1960s. A Los Angeles couple excitedly await the birth of their new baby boy, until they realize the deformed infant has fangs and claws. Within minutes of being born, the diabolical baby murders the medical team and escapes the room. The visceral horror film led to two sequels and a remake in 2009.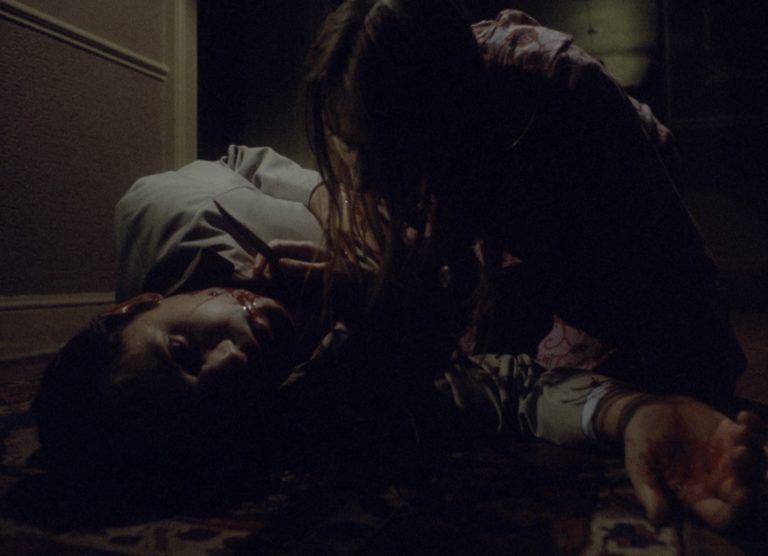 Spanish filmmaker José Ramón Larraz directed this British exploitation horror flick, also known as The Blood Virgin. The chilling story follows a woman's visit to her girlfriend's secluded house in the British countryside, and the bloody aftermath that ensues upon her arrival. Inspired by iconic giallo films and social issues of the time, this LGBT horror integrated a lesbian relationship into a terrifying grindhouse film experience.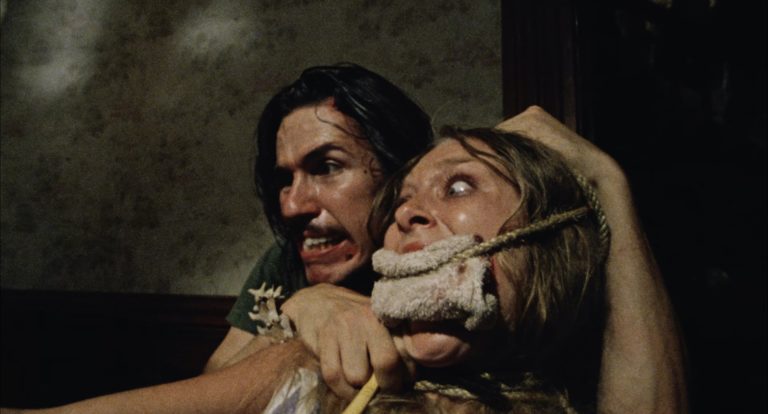 Horror fans love the slasher genre for its graphic violence and suspenseful storylines. In this R-rated horror film, a cannibalistic family, including Leatherface, a man with a chainsaw and mask made out of human skin, torments and murders a group of young adults while on a road trip. This, the original film in what led to a successful franchise, is known as one of the best and most influential horror films.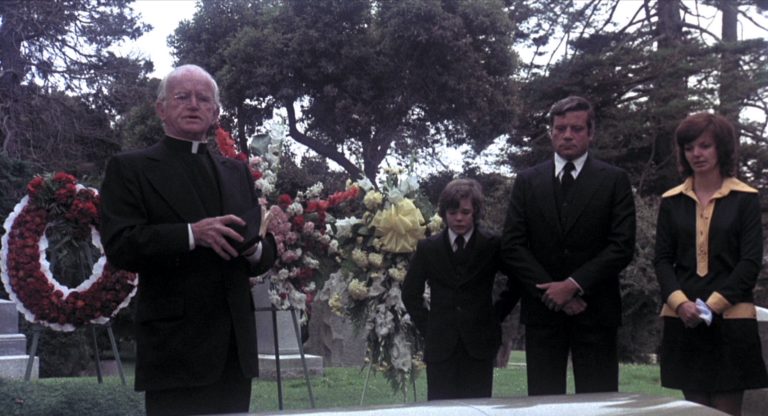 A staple for many 70s horror films is a slow-burning plot that builds suspense, rather than startling jump scares. This demonic-possession film is about a haunted Victorian home that flexes control over its residents. Fans of the film appreciate the compelling acting and creeping suspense. Rovi Donald Guarisco, a critic from Movie Guide, warns horror fans who may be looking for a different type of horror-watching experience.
"The film is worthy of rediscovery by the horror fans who missed it the first time. In the end, Burnt Offerings is probably a bit too methodical in its pacing for viewers accustomed to the slam-bang approach of post-70s horror fare, but seasoned horror fans will find plenty to enjoy."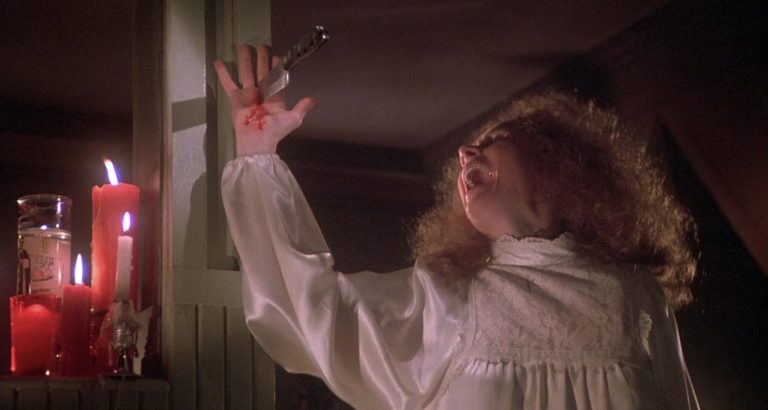 Brian De Palma directed this Oscar-winning horror film about a troubled teenage girl with supernatural powers. Carrie is an adolescent woman with no friends and a devoutly religious mother who is often abusive. She is forced to navigate the complicated world of menstruation, sexuality and death, resulting in an iconic bloody prom scene. This film's massive success led to a 2013 remake directed by Kimberly Peirce, starring Chloë Grace Moretz and Julianne Moore.
When a couple suffers the devastating loss of their newborn, the husband accepts an offer from the hospital priest. He agrees to take home a newborn whose mother just died in childbirth and takes the child from Italy back to London. Years later, a series of tragic events surround the family and leave them desperate for answers. Many writers refused to work on the film because of the chilling demonic subject matter.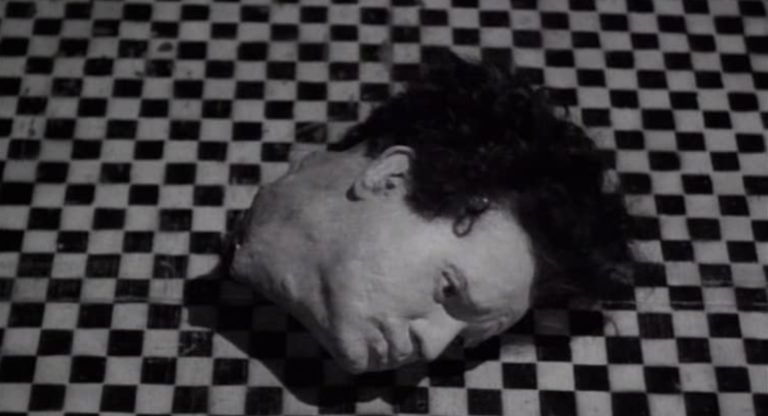 This post-apocalyptic horror film is about a factory worker whose manically depressed girlfriend gives birth to a mutant creature. After moving in together, the child's piercing screams cause the new mother to flee. The father finds himself alone with the unnatural infant and begins experiencing disturbing nightmares and psychosis. This experimental body-horror film has strong sexual themes, a staple for 1970s cult films. Peter Sobczynski highlights the reason why this film was appreciated in 1970s cinema, but maybe not as much in modern horror.
"At the same time, while some have attempted to explain Eraserhead as Lynch's nightmarish take on the perils of domesticity or as a pro or anti-abortion tract, it is a testament to the power and purity of his vision that even after all of these years, it still cannot simply be reduced to a bunch of talking points. As a result, watching Eraserhead today can be a somewhat melancholic experience in this regard for those who once experienced it in its after-hours glory and realize that the time when something like this could thrive has long since passed."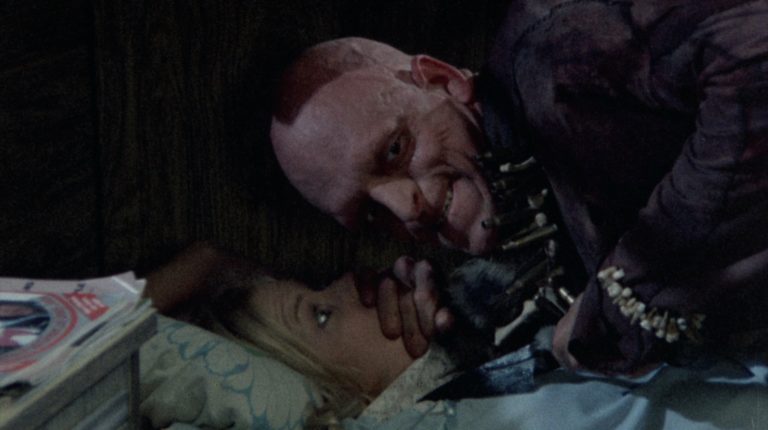 The Hills Have Eyes marks another 1970s horror flick that dives into the theme of a road trip wrecked by sadistic serial killers. The story follows a retired detective travelling with his family in a trailer headed through Nevada on their way to California. Cannibalistic murderers stalk the family until they move in for a bloody rampage. This horror film played on post-Vietnam war fragility and included political themes that called for social commentary. Eric Langberg's article "The Hills Have Eyes is hicksploitation done right" expands on the film's socioeconomic thematic messaging:
"The Hills Have Eyes may not have originated some or any of the tropes common to hicksploitation films (which derive their horror from exploiting middle-class fears about lower-class white people in the American heartland).

"Intriguingly, the film also trades in what feels like 1950s or 60s postwar fears of government-sponsored scientific horror. Like the monster movies of the 50s and 60s that were a reaction to a deep dense of horror about the consequences of the atomic bomb, The Hills Have Eyes exploits fears of what our experiments with nuclear bombs have done to this country.

"I don't think it's an accident that The Hills Have Eyes was made just after the end of the Vietnam War, either; this was a time when Americans were confronted more than ever before with images displaying the deeply horrific damage war can wreak on humanity."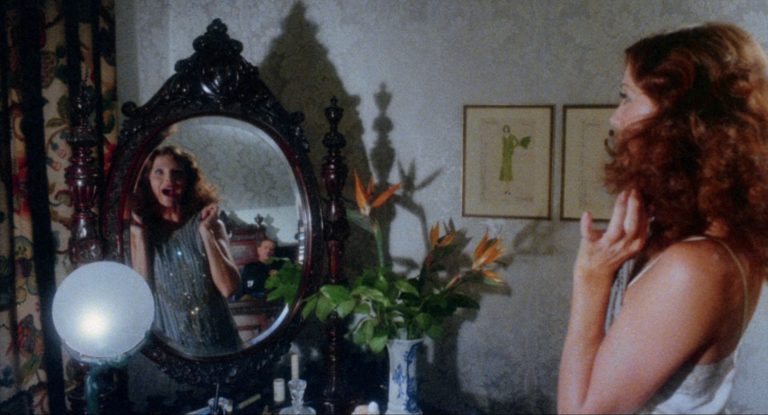 A horror writer visits his publisher in Montreal to detail his upcoming book. The work focuses on diabolical cats who possess supernatural powers with the potential to cause unspeakable damage. Such a concept seems ridiculous until the author dives into this trilogy of terrifying stories. If you are a horror fan who appreciates witchcraft, comedy, and cats, this 70s horror flick is the one for you.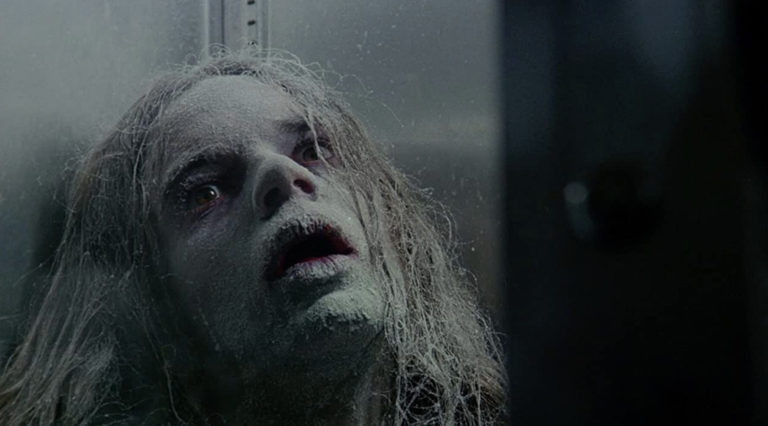 This 70s sci-fi horror film paints a bloody Montreal plagued by a zombie epidemic. A motorcycle accident leaves a woman with a strange sexual orifice that gets pleasure from feeding on human blood. The film was one of the highest-grossing Canadian films of its time, grossing $1 million in Canada alone. In 2019, Canadian duo the Soska Sisters directed a frightening modern remake with the same title.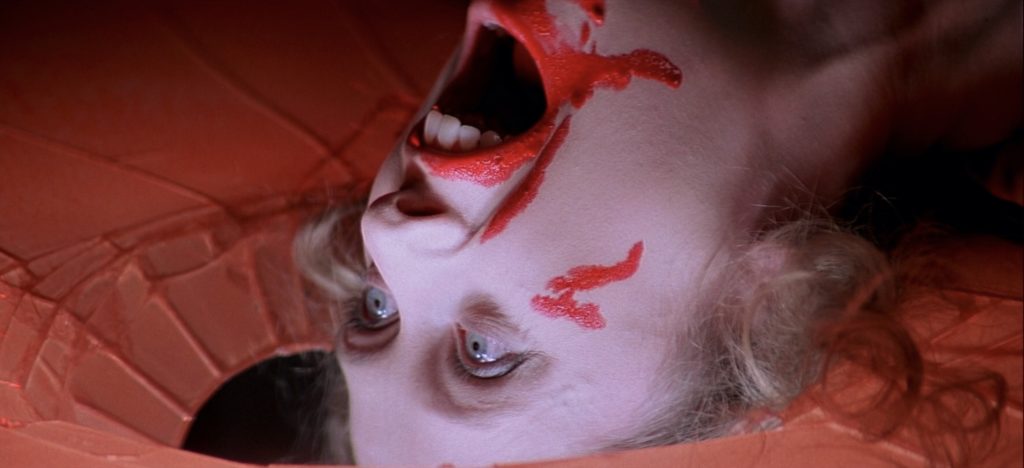 Dario Argento directed this Italian supernatural cult classic about a ballet student who transfers to a prestigious German dance academy. Upon arrival, a string of gruesome murders leads her to discover a terrifying truth about the new world she has walked into. A modern remake starring Dakota Johnson was released in 2018. Pop culture has since embraced this film's legacy through music, television, and film. For example, a Norwegian thrash-metal band, a UK gothic rock band, and a witch-house project all have names inspired by the film title.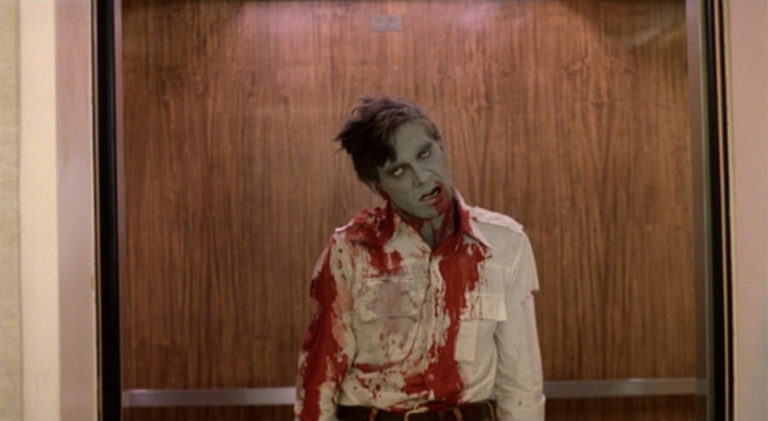 Horror filmmaker George A. Romero directed and edited this independent horror film. The film follows survivors of a zombie outbreak who find shelter in a shopping mall. Have they found the perfect refuge from the living dead, or have they fooled themselves into putting down roots inside a deathtrap? Roger Ebert wrote in 1979 about why this film was one of the best horror films ever made:
"Dawn of the Dead is one of the best horror films ever made — and, as an inescapable result, one of the most horrifying. It is gruesome, sickening, disgusting, violent, brutal and appalling. It is also (excuse me for a second while I find my other list) brilliantly crafted, funny, droll, and savagely merciless in its satiric view of the American consumer society. Nobody ever said art had to be in good taste."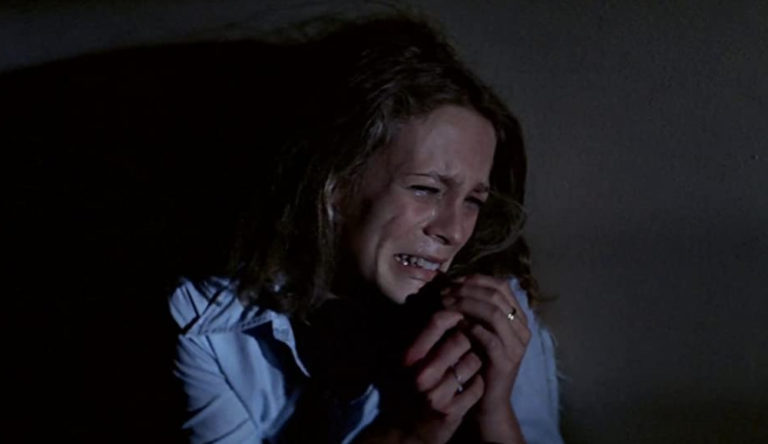 The infamous serial killer Michael Myers sliced right into the horror genre with this classic slasher film. A six-year-old Myers murdered his teenage sister on Halloween and was admitted to an insane asylum. Fifteen years later, he escapes and returns to his hometown with sights set on new victims. The popular 70s horror trope of a babysitter versus the manic stalker is front and center in this suspenseful storyline. Lead actress Jamie Lee Curtis was 19 years old when she appeared in this film, earning herself a mere $8,000 for her acting work. The film's massive success launched her long-lasting career as a "scream queen," as she appeared in several sequels to Halloween as well as other horror films in the early stages of her career.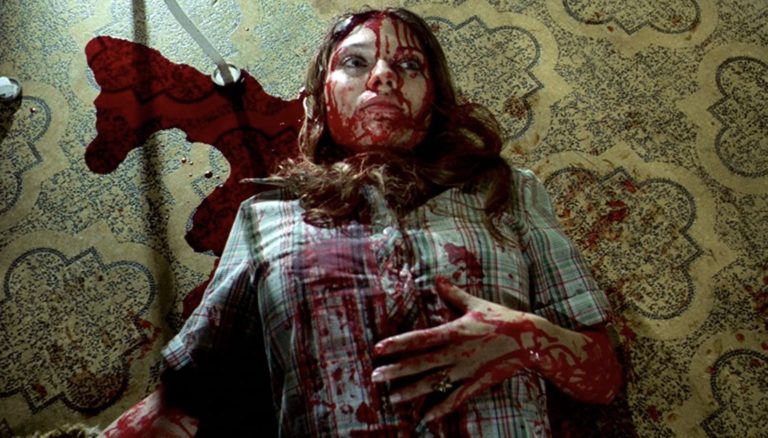 Cited by Stephen King as one of his all-time favorite horror movies, The Toolbox Murders was marketed as being based on a true story, although that was nothing more than promotional hype. Hollywood star Cameron Mitchell stars as Vance Kingsley, a serial killer who prowls the seedier parts of LA at night wearing a mask. In graphic fashion, we see him murder a woman with an electric drill, another woman with a hammer, and another with a screwdriver. But by far the most graphic scene involves Kingsley invading the apartment of a beautiful naked woman who's enjoying a bubble bath, only to have nails shot through her body with a nail gun. As she slowly bleeds to death, some grisly country and western song about a "pretty lady" plays in the background.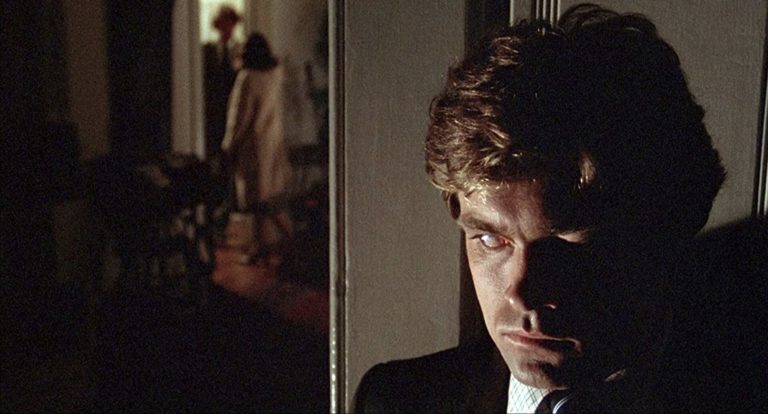 Set in San Francisco, California, this PG-rated scary sci-fi movie paints a terrifying world for audiences. Imagine your closest friends and relatives begin acting differently, in ways far stranger than what you may expect. In this film, an alien invasion has caused supernatural powers to take over the bodies of humans, making them seem perfectly normal on the outside. However, this paranoid infiltration classic shows what happens when you don't know your loved ones as much as you think you do.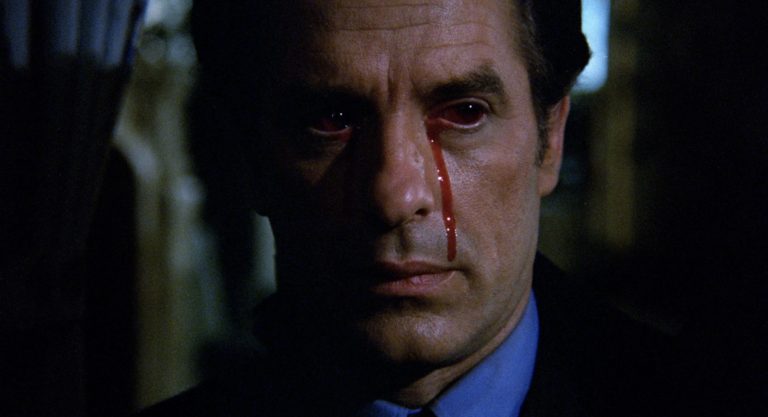 This supernatural thriller film was shot on a budget of $7.5 million and grossed $24 million at the box office. Brian De Palma was the director behind this horror hit and is also the mastermind behind other horror classics such as Carrie (1976), Scarface (1983), and Raising Cain (1992). There is a persistent theme throughout that highlights the sexual power that women have over men, especially in the supernatural realm. Jake Laystrom writes in defense of De Palma's unconventional themes in his horror films:
De Palma unfortunately never seemed to reach the same level acclaim as his "movie brats" comrades, filmmakers who included Steven Spielberg, Martin Scorsese, George Lucas, and Francis Ford Coppola. This can likely be attributed to De Palma's fearlessness in including gore and portraying sexual desire on-screen, both of which often caused critics and audiences to overlook his early work, no matter the craft behind it, in addition to his strong and steadfast opinions he has never been afraid to make public. De Palma deserves much more respect than he has received, as it's hard to think of filmmakers who match the pure thrills his films have delivered.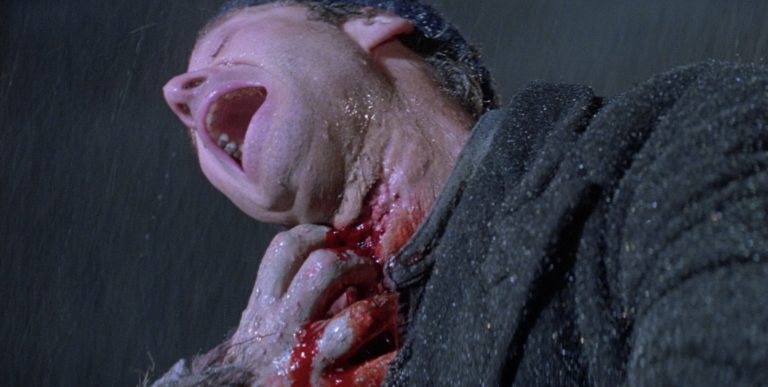 Set in 1913, this horror cinema classic follows the charming Count Dracula as he hunts down the perfect bride in England. This modern depiction of a classic horror character shone a new light on the old Dracula persona. Frank Langella, the actor playing Dracula, expressed the ways in which he wanted to explore this character.
I decided he was a highly vulnerable and erotic man, not cool and detached and with no sense of humour or humanity. I didn't want him to appear stilted, stentorian or authoritarian as he's often presented. I wanted to show a man who, while evil, was lonely and could fall in love."
A voodoo-doll game turns out to be a curse when it ends up costing the life of a man's fiancée. Devastated by his loss, he digs up her grave, stuffs her body, and keeps her dead body in his bed. As he looks for a new living companion, he enlists the help of his psychotic housekeeper to dispose of any unsuitable women that discover his necrophilia.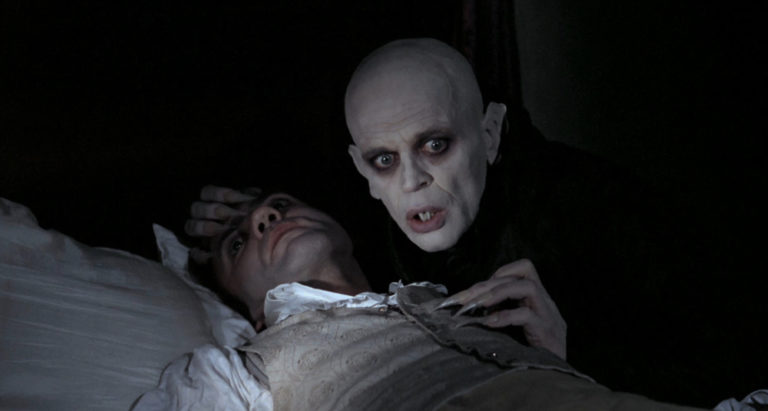 The German title of this vampire horror flick is Nosferatu: Phantom der Nacht. Werner Herzog wrote and directed this 1922 Nosferatu remake. Critics praised this vampire film for a fresh visual aesthetic that utilized a beautiful cinematic approach to a sinister storyline. Acclaimed film critic Roger Ebert gave this film four stars and even added it to his esteemed "Great Movies Collection," stating the following:
"One striking quality of the film is its beauty. Herzog's pictorial eye is not often enough credited. His films always upstage it with their themes. We are focused on what happens, and there are few 'beauty shots.' Look here at his control of the color palette, his off-center compositions, of the dramatic counterpoint of light and dark. Here is a film that does honor to the seriousness of vampires. No, I don't believe in them. But if they were real, here is how they must look."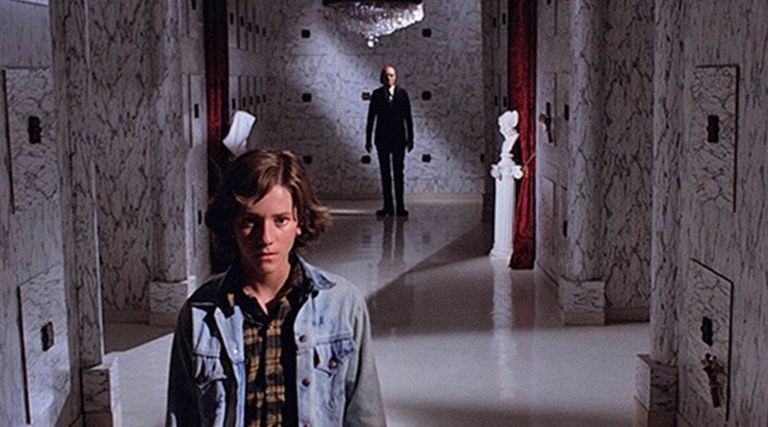 Tall Man, the local mortician, has a bit of a secret. Not only is he resurrecting the local townsfolk to act as his undead minions, but he's also got some spooky metal spheres that are intent on destroying anyone who tries to stop him. That's not going to deter teen Mike, his older brother, and the local ice cream man, for better or worse. This oft-forgotten sci-fi horror will have you simultaneously scratching your head and hiding under the covers.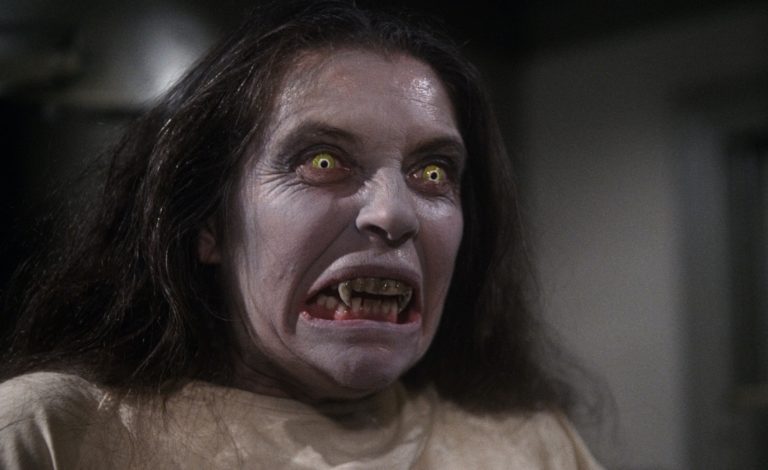 Salem's Lot is a TV horror special film that was nominated for three Primetime Emmy Awards, including Graphic Design, Makeup and Musical Composition. The story follows a writer whose research on a haunted house uncovers more than meets the eye. A love affair, sudden strange deaths, and a lot of blood reveal that vampires are involved somehow. However, the man runs into trouble when trying to convince everyone to be careful of dangerous vampires without seeming like a deranged psychopath himself.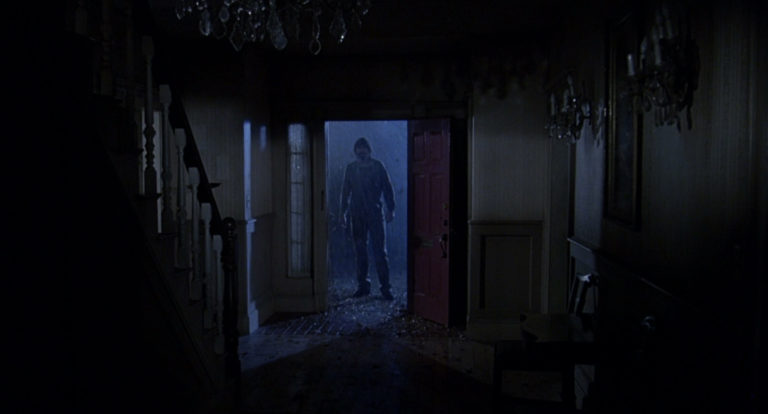 The music in this haunted-house film earned nominations from the Oscars and the Golden Globes for Best Original Score. As the horror genre evolved in the late 1970s, filmmakers took a stab at real-life scenarios that audiences could relate to and become even more terrified of. In this film, a pair of newlyweds learn that their dream house was once the site of a mass murder. Despite the news, the two decide to move their blended family into the home and start fresh. Even after a priest performs an exorcism on the house, demonic powers take over and target the innocent children.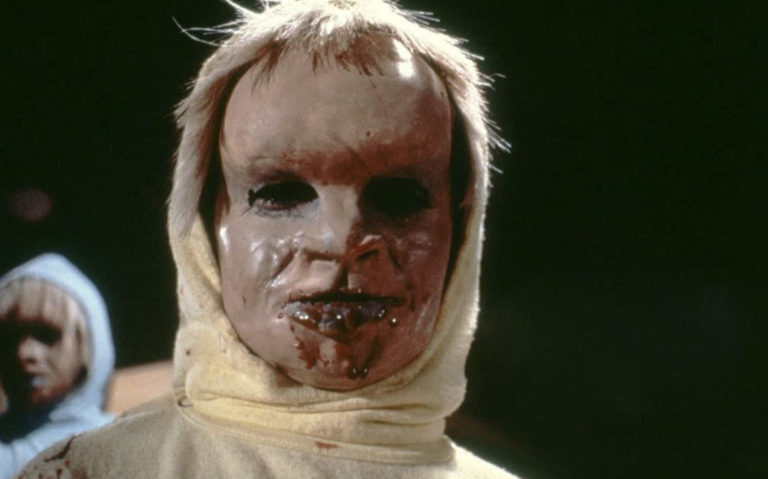 David Cronenberg wrote and directed this 1970s sci-fi horror about mental illness, trauma, and abuse. A man's wife is under the care of a mysterious psychologist whose techniques are causing inexplicable physical and mental symptoms. Her trauma is so severe that she and the psychologist are willing to do whatever it takes to help her recover from her childhood abuse; however, it may come at the cost of the family she built with her husband.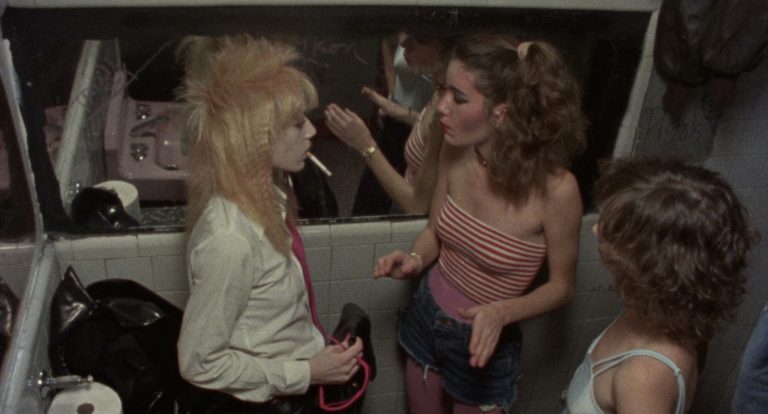 Inspired by Taxi Driver (1976), this psychological horror film follows a New Yorker whose psychotic alter ego develops a dangerous hunger for murder. An artist finds himself struggling to survive off his passion in the Big Apple. Day in and day out, he witnesses violence across his gritty city and decides to use the bloody chaos as inspiration for his greatest piece yet. Rejection leads him to pick up a power drill and start down a dangerous path of no return.
With a talented cast, devoted crew, and unconventional script, Alien (1979) marked the first of four successful feature films in the horror franchise. The film's success amounted to $203.6 million in box office sales and an Oscar win for Best Visual Effects, as well as induction in the esteemed US National Film Registry. Actress Sigourney Weaver starred as a strong female protagonist, playing a warrant officer onboard a spaceship. The character challenged gender roles of the 70s, which rarely gave women characters that were strong, intelligent, and respected. Weaver's impeccable commitment to her performance earned herself an Academy Award nomination for Best Actress.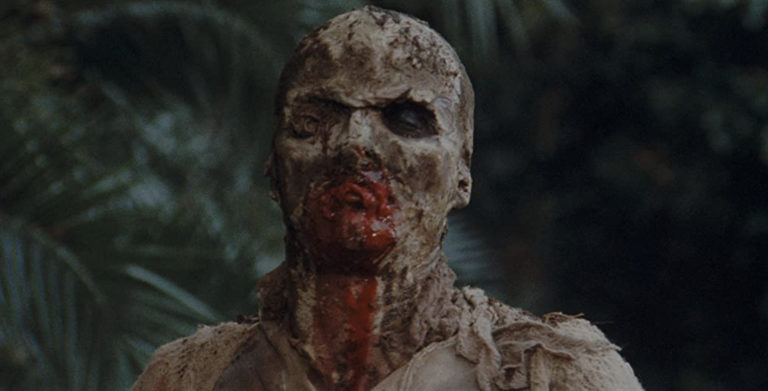 This Italian zombie-outbreak film opens with an abandoned boat floating ashore in New York, with no living humans inside. Instead, a flesh-eating zombie attacks two Coast Guard officers who dared stepping aboard. The story follows a young woman whose search for her father leads her to a zombie-infested tropical island. Robert Firsching praises the art department for providing satisfying horror visuals to make up for the disappointing special effects of early 1970s horror flicks.
The nauseatingly graphic set-pieces by Gianetto de Rossi include a close-up of a woman's eye being pierced by a large shard of wood and a zombie fighting a Great White shark underwater. This relatively well-made shocker was enormously popular worldwide and led to the zombie-gore film becoming the dominant motif of 1980s Italian horror.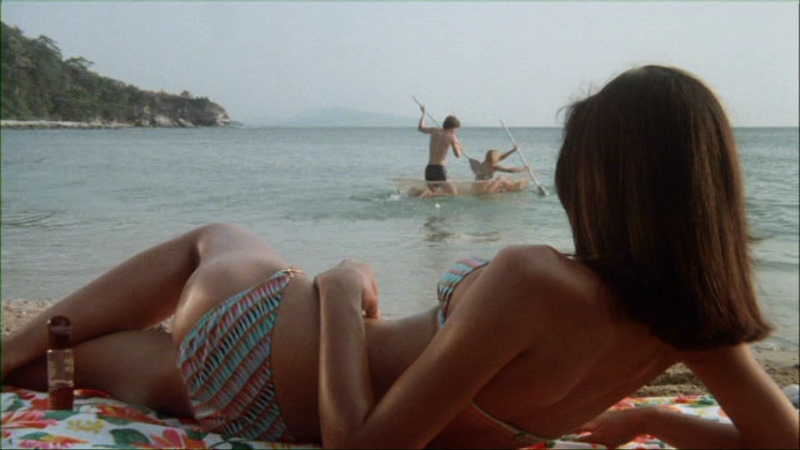 If you're looking for a really bad and really cheesy movie from the 70s, look no further than Up From The Depths. Here is how film critic Kurt Dahlke from DVD Talk described this disaster of a film: "Up From The Depths isn't remotely scary or thrilling, it lacks sufficient violence or gore to please the punters, and its mid-course switch to comedy isn't all that funny either. We're talking about a real heap of bronze-plated crud, so if your taste runs to Z-movies, you'll still probably have to get real drunk to eke any pleasure out of this one."
Other 70s Horror Movies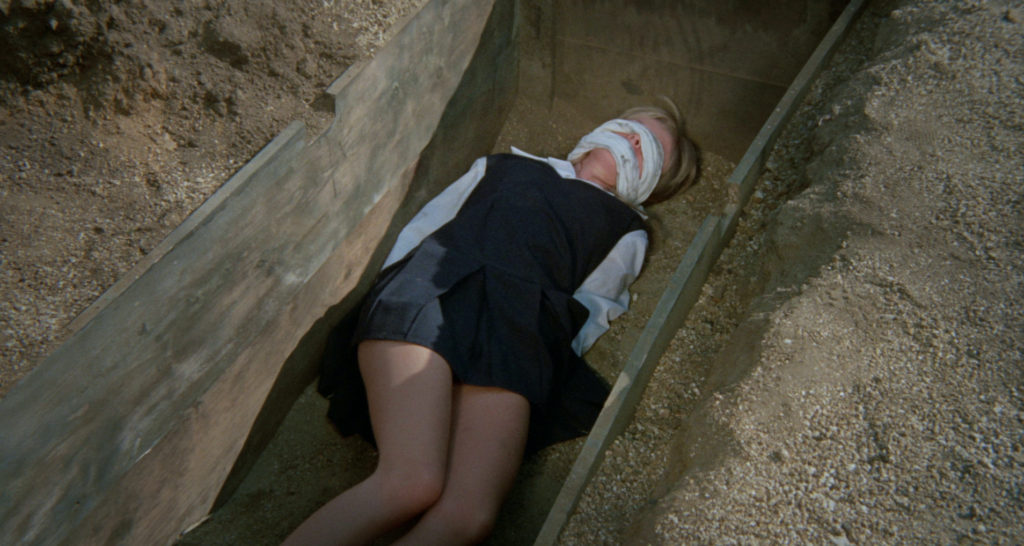 Count Dracula (1970) stars Christopher Lee in what many feel is the best cinematic portrayal of the Count in film history.
The Bird With the Crystal Plumage (1970) is an early classic in the giallo genre by famed Italian director Dario Argento.
Mark of the Devil (1970) was banned in several countries for overt satanic themes three years before The Exorcist became an international sensation.
The Wizard of Gore (1970) is another Grade-Z bloodfest by pioneering slasher-movie auteurHerschell Gordon Lewis.
Big Foot (1970) is the first of several 70s films to exploit the legend of Sasquatch.
Eugenie…The Story of Her Journey into Perversion(1970) tells the story of an innocent young girl who travels to a remote island and plunges into a world of pain, terror, and sex.
Trog (1970) stars classic Hollywood actress Joan Crawford as an anthropologist who believes she has found the missing link.
Taste The Blood Of Dracula (1970) marks the fifth sequel to the classic Dracula horror series.
Valerie and Her Week of Wonders (1970) a "nonlinear" fantastical arthouse movie from
Jaromil Jires.
Vampyros Lesbos (1971) is a German-Spanish erotic horror flick that featured a lesbian-fueled vampire storyline.
The Corpse Grinders (1971) is a low-budget gorefest involving a cat-food company that raids cemeteries to make their cat food—only to find out that it gives the cats a taste for living human flesh.
A Bay of Blood (1971) is a classic slasher film by legendary Italian director Mario Bava.
The House That Dripped Blood (1971) weaves four separate horror tales around a single haunted house in the UK.
The Abominable Dr. Phibes (1971) stars Vincent Price in the title role as an organist who plots revenge against the physicians he blames for killing his wife during an operation.
Asylum of Satan (1972) stars Carla Borelli as a young woman who initially thinks she's being kept in a mental asylum, only to slowly realize it's much worse than that.
Don't Torture a Duckling (1972) is Italian horror director Lucio Fulci's masterpiece about a series of mysterious murders in a small town.
Frenzy (1972) is an often overlooked Alfred Hitchcock film about a charismatic London serial killer.
The Gore Gore Girls (1972) is the last slasher film by Herschell Gordon Lewis and also the goriest.
The Last House on the Left (1972) involves two girls being tortured by four escaped convicts, and then their mother torturing the convicts in revenge.
The Legend of Boggy Creek (1972) is yet another low-budget Sasquatch film from the 1970s, but this time Bigfoot is located in the South rather than the Northwest.
The Erotic Experiences of Frankenstein (1972) is Jess Franco's attempt to fuse horror and porn.
Night of 1000 Cats (1972) a millionaire playboy kidnaps beautiful women and feeds them to his cats.
Sisters (1972) stars Margot Kidder as a beautiful woman separated from her identical twin in this early outing by Brian De Palma.
Season of the Witch (1972) involves a bored housewife who dabbles in witchcraft to spice up her life but winds up with more than she bargained for.
Don't Look Now (1973) follows a married couple as they attempt to escape a devastating loss but end up coming face-to-face with a clairvoyant nun who makes them face their fears.
The Candy Snatchers (1973) gained a cult following for its exploitation-style horror adaptation of a real-life kidnapping story.
Satan's School for Girls (1973) stars future Charlie's Angels stars Kate Jackson and Cheryl Ladd as two girls who dabble in the occult at a private school.
Torso (1973) involves a quartet of young women who attempt to escape a serial killer, only to find that he's waiting for them at their retreat.
Schlock (1973) is sort of an erotic Bigfoot love story by director John Landis (Animal House, Twilight Zone).
Don't Be Afraid of the Dark (1973) involves a young couple who inherits a crumbling mansion and all the spirits within it.
Theatre of Blood (1973) stars Vincent Price as a Shakespearean actor who decides to start murdering critics who give him negative reviews
Sugar Hill (1974) was a popular blaxploitation film featuring zombies, a voodoo queen, and mobsters.
Abby (1974) is a Blacksploitiation ripoff of The Exorcist by low-budget director William Girdler.
The Texas Chain Saw Massacre (1974) is the grisly horror film that spawned an endless number of sequels and imitators.
It's Alive! (1974) features a couple whose infant child chills whomever scares it.
Criminally Insane (1975) centers around an obese San Francisco woman who has been recently released from an asylum and starts killing anyone who criticizes her weight.
Deep Red (1975), also known as The Hatchet Murders, is an Italian giallo film that dives into the investigation of a serial murderer wearing mysterious black gloves.
Jaws (1975) was the highest-grossing film in the history of cinema until the release of Star Wars (1977).
The Rocky Horror Picture Show (1975) started out as a musical stage production and gained an international cult following after its explosion onto the silver screen. The glam-rock aesthetic and LGBTQ influence makes this 70s horror flick a one-of-a-kind horror movie experience!
Assault On Precinct 13 (1976) is an action-packed horror thriller that follows a police officer who enlists the help of a convicted murderer to combat a ruthless LA gang.
Shivers (1976) is an early David Cronenberg classic about apartment-dwellers who become infected with a parasite that makes them licentious and violent.
Alice, Sweet Alice (1976) a young female murder victim's older sister becomes the prime suspect in the slaying.
King Kong (1976) was a massively successful remake of the massively successful 1932 original.
Schizo (1976) revolves around a woman who insists she's being stalked by a murderer but instead becomes a murder suspect herself.
Obsession (1976) involves Cliff Robertson who falls in love with a woman who bears an odd resemblance to his murdered ex-wife.
Snuff (1976) achieved infamy and box-office success by marketing itself as an actual snuff film, but it actually wasn't.
The Tenant (1976) is a psychological horror film directed by and starring Roman Polanski. Polanski also directed other famous horror movies such as Repulsion (1965) and Rosemary's Baby (1968).
The Clown Murders (1976) is a Canadian horror film involving four guys in clown outfits whose prank goes horribly awry. It features John Candy in one of his earliest appearances.
Empire of the Ants (1977) is based on an H.G. Wells story and involves people stranded on an island inhabited by giant murderous mutant ants.
Eraserhead (1977) is David Lynch's debut film and involves a man with an odd frizzy pompadour who must deal with his mutant infant child.
The Hills Have Eyes (1977) is a Wes Craven film that features a vacationing family who are terrorized by rural killers.
Kingdom of the Spiders (1977) stars William Shatner as a tough cop who has to battle an onslaught of giant spiders.
Satan's Cheerleaders (1977) involves a group of Satanists who kidnap four cheerleaders without realizing that one of them is a witch.
Orca: The Killer Whale! (1977) is an attempt to capitalize on the success of Jaws by substituting a great white shark with an orca.
House (1977) is a Japanese ghost movie that critics have compared to The Rocky Horror Picture Show (1975) and South Korean supernatural horror film Whispering Corridors (1998).
The Spell (1977) features a similar storyline to the popular 70s horror film Carrie (1976). Actress Helen Hunt appears in the story about a teenage girl whose disdain for her classmates turns deadly.
The Manitou (1978) is schlock director William Girdler's last film and involves a woman who discovers that what she thought was a tumor growing on her neck is actually a fetus.
I Spit On Your Grave (1978) is an extremely graphic rape and revenge horror film based in New York City. Controversy surrounding the film's 30-minute gang-rape scene and gory violence turned this film from "worst movie ever made" to a cult classic.
Attack of the Killer Tomatoes! (1978) involves UFOs, Bigfoot, communists, and, but of course, killer tomatoes who are on the attack.
Coma (1978) when several patients unexpectedly die during operations, a plot to sell their body parts is uncovered.
Dawn of the Dead (1978) is George Romero's follow-up to Night of the Living Dead, this time set in a shopping mall.
Piranha (1978) is, like Orca, an attempt to capitalize on the success of Jaws, but this time swapping out piranhas for a shark.
The Grapes of Death (1978) tells the sad tale of a young woman trapped in a village where pesticides have turned everyone into zombies.
The Amityville Horror (1979) is based on a real-life murder of an entire family on a house in Long Island in 1974.
Prophecy (1979) involves a mutant alien spawn that sort of looks like a wadded-up blob of bubble gum that you find under a movie-theater seat.
The Brood (1979) disfigured children rain holy hell on a major city while a self-absorbed couple is desperately trying to finish their divorce proceedings.
Further Reading