31 Trivia Facts About 'Salem's Lot' (1979)
George A. Romero was originally going to direct this movie, but when it was changed from a theatrical release to a television movie, he felt he wouldn't be able to do the story justice with the smaller budget.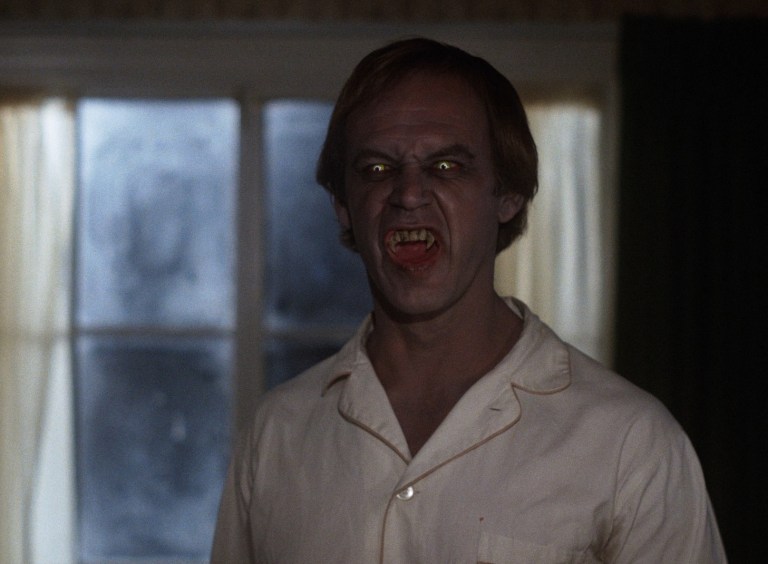 'Salem's Lot (1975) is the second novel published by Stephen King, after Carrie and before The Shining. Throughout the 80s, King maintained it was his favorite story he had ever written. The plot follows a writer named Ben Mears, who grew up in a small town in Maine called Jerusalem's Lot, or 'Salem's Lot for short. Mears returns to Salem's Lot after 25 years away to write his next book about the malevolent Marsten House, only to find that the house has been purchased by a vampire who is quickly taking over the town.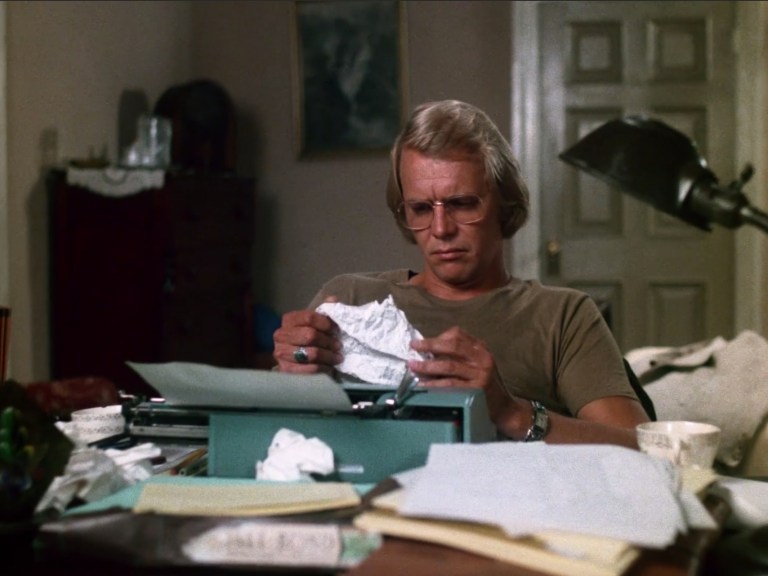 Like many of his books, 'Salem's Lot seems to be a thinly veiled autobiographical story about King himself injected with supernatural horror. Both the character of Ben Mears (a writer from Maine) and Mark Petrie (a boy obsessed with the macabre) resemble the author in his own words as he describes his upbringing in the autobiographical On Writing. Jerusalem's Lot is a fictional town, but it is based on the "Methodist Corners" area of Durham, Maine. Like the Marsten House, the town has a creepy old house that King and his friends explored growing up.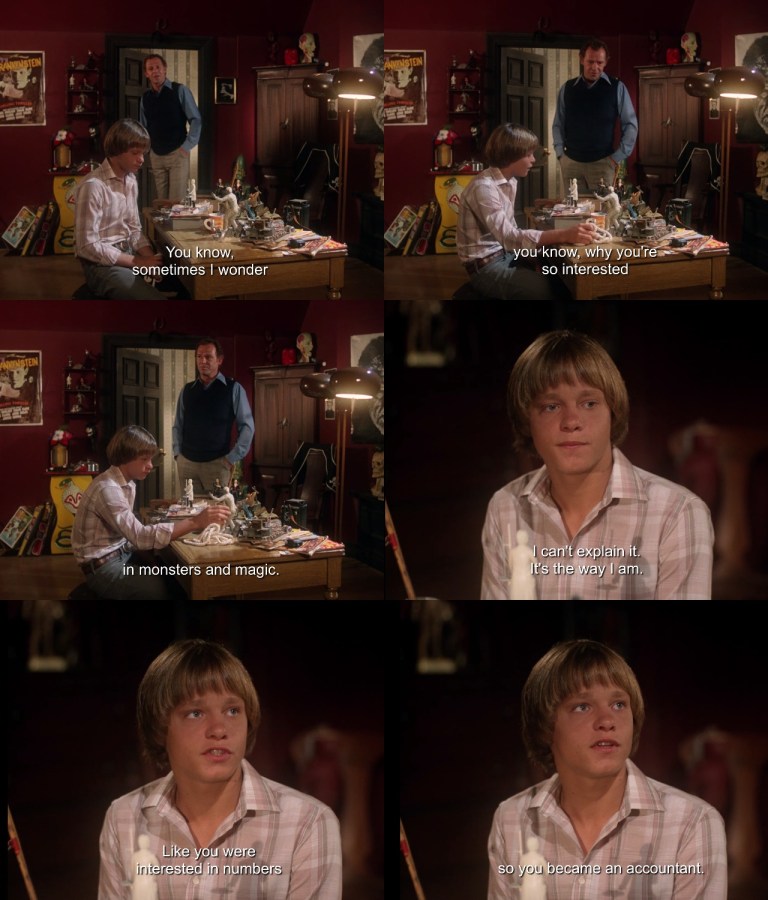 Tobe Hooper directed the iconic television adaptation of the novel in 1979. It aired as a miniseries, but its three-hour run time means it's also viewable as a straight movie. Salem's Lot was the first King novel to be adapted into a miniseries. Its success inspired many of his other works to be adapted into a miniseries.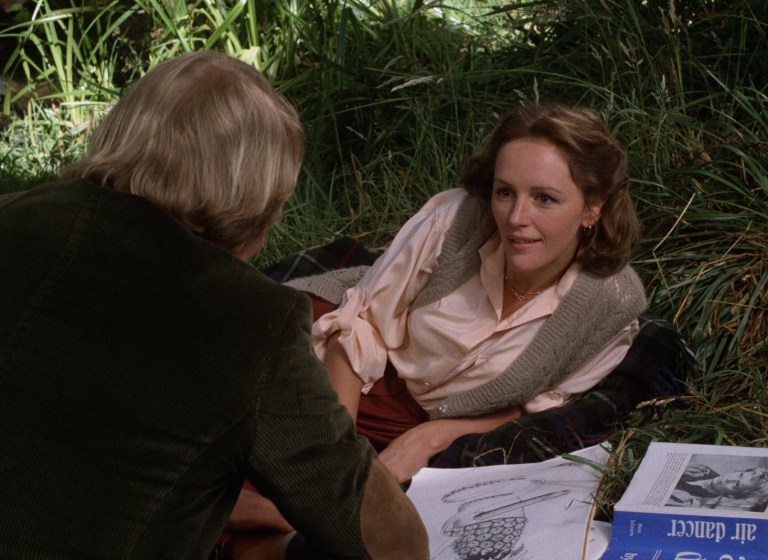 Here are the best pieces of trivia, lore, and fun facts from the Salem's Lot universe: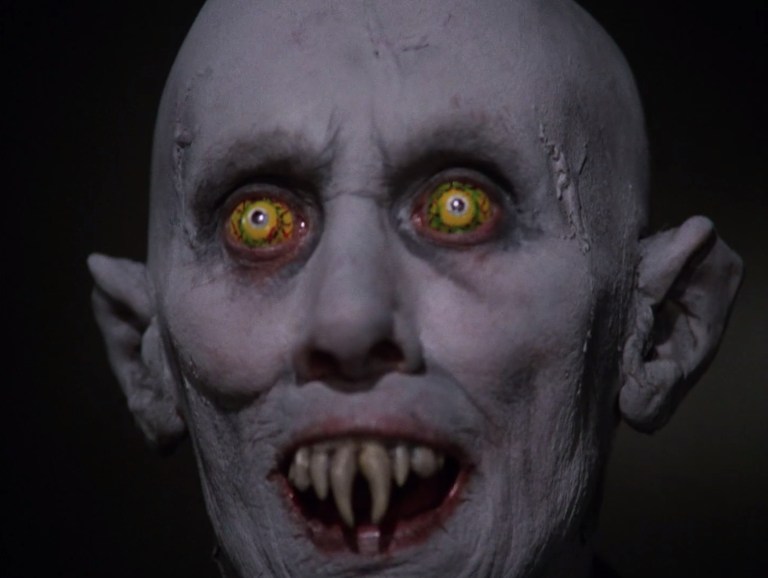 1. King was inspired to write 'Salem's Lot after a dinner-table conversation with his wife Tabitha about what would happen if Dracula was set in the twentieth century. The story was titled Second Coming until Tabitha suggested he change it to something less vulgar-sounding. King's publisher made the final change of the title from Jerusalem's Lot to simply 'Salem's Lot.
2. Some of the book's imagery comes from a nightmare King had as an eight-year-old child, which he wrote about in Danse Macabre: "The corpse bore a sign: ROBERT BURNS. But when the wind caused the corpse to turn in the air, I saw that it was my face—rotted and picked by birds, but obviously mine. And then the corpse opened its eyes and looked at me. I woke up screaming, sure that a dead face would be leaning over me in the dark. Sixteen years later, I was able to use the dream as one of the central images in my novel 'Salem's Lot. I just changed the name of the corpse to Hubie Marsten."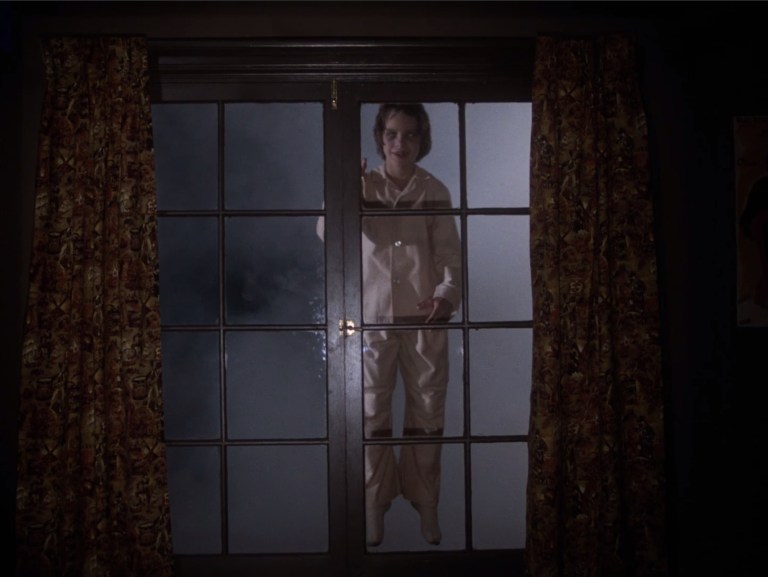 3. Casual fans won't be aware that the town of Salem's Lot has a dark history. King's canon is that it was founded in 1710 by a Puritan cult leader. Townspeople embraced witchcraft and practiced inbreeding. In 1789, members of the town disappeared en masse.
4. Tobe Hooper felt you could always see the wires used to suspend actors during "flying" scenes in movies, so instead the actors stood on a boom crane. Some scenes were also filmed in reverse to further unsettle viewers.
5. Husband and wife James Mason and Clarissa Kaye-Mason were both cast in the film, playing the roles of Marjorie Glick and Richard Straker, respectively.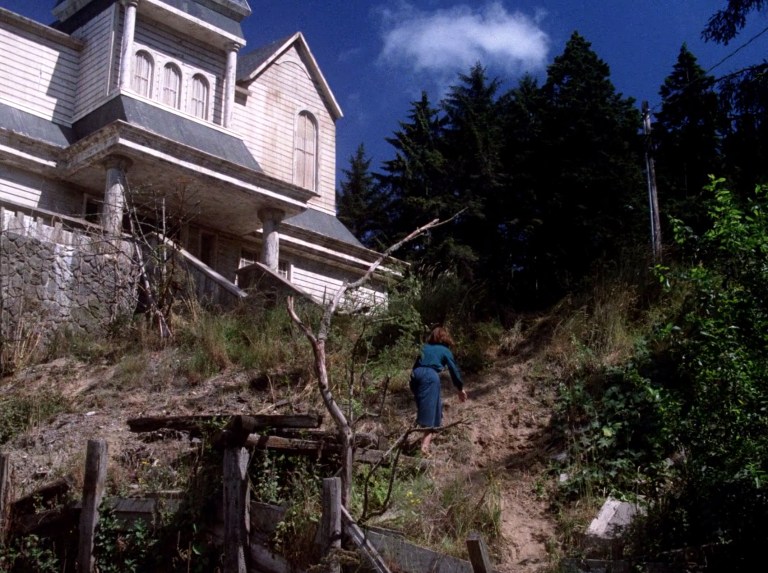 6. Three years after publication of 'Salem's Lot, King revisited the story in his collection of short stories Night Shift (1978). The stories "Jerusalem's Lot" and "One for the Road" both extend the universe of the original story. A film sequel, A Return to Salem's Lot, was also made in 1987.
7. As of June 1983, King said he was writing a sequel for 'Salem's Lot, but later he said he felt the story was complete. In 2013, King wrote a sequel to his 1979 novel The Shining, so it's not crazy to think one may still be forthcoming one day.
8. King says the fictional town is inspired by Jeremiah's Lot, Vermont, a small town of people his friend told him all mysteriously disappeared one day.
9. Salem's Lot was filmed in California despite being set in Maine.
10. While making the miniseries, shooting included alternate scenes that would help cut a shorter version of the story to release internationally as a simple theatrical release. Stephen King has said he prefers the 112-minute version to the three-hour miniseries.
11. As is typical of adaptations, some of King's characters were combined or omitted from the adaptation. The biggest character change is in the character of Kurt Barlow, the vampire leader who is much more human in the novel but doesn't speak at all in the film. Producer Richard Kobritz thought there were too many "suave and sexy" vampires and wanted an unspeaking, Nosferatu-like evil entity for the vampire leader.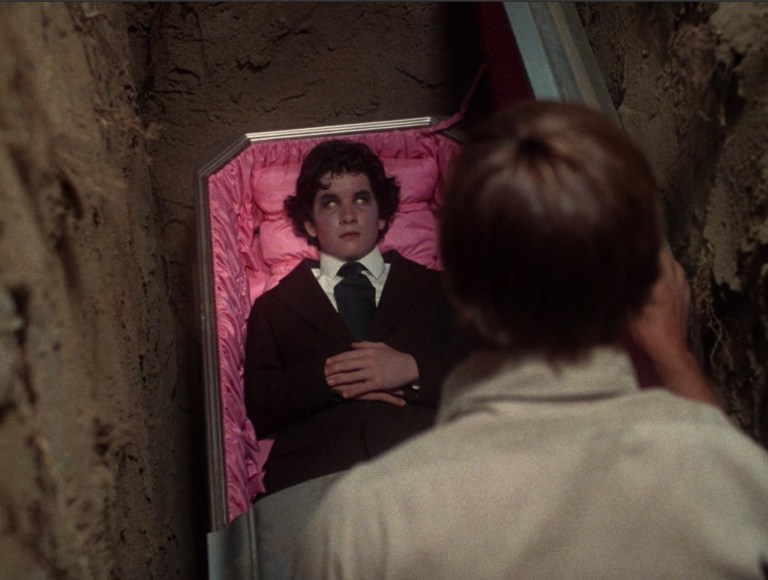 12. George A. Romero was originally going to direct this movie, but when it was changed from a theatrical release to a television movie, he felt he wouldn't be able to do the story justice with the smaller budget. The reason a theatrical release was not attempted is because of the crowded vampire-movie landscape with John Badham's Dracula (1979) and Werner Herzog's Nosferatu the Vampyre (1979) also releasing.
13. Producer Richard Kobritz cast Elisha Cook, Jr. as Weasel Philips and Marie Windsor as Eva Miller as a nod to Stanley Kubrick's The Killing (1956), where the two actors also portrayed a couple.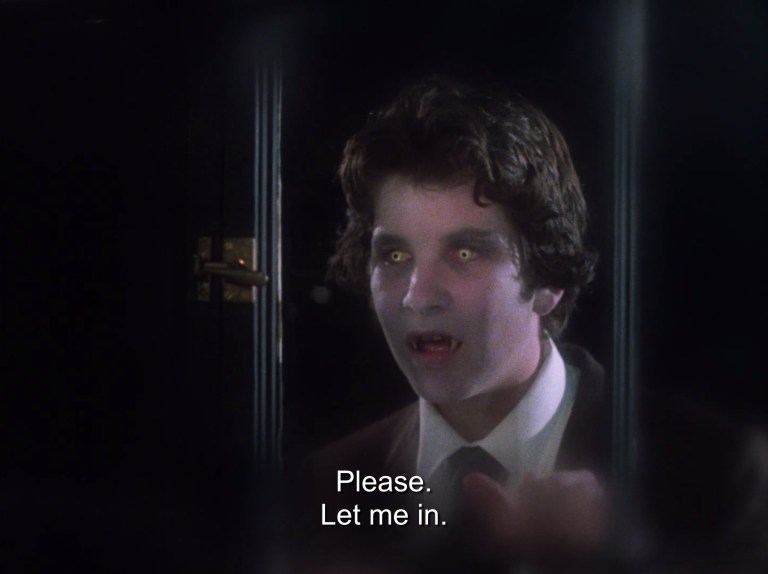 14. Production spent $100,000 building a three-story shell around an existing house to create the spooky "Marsten House."
15. Jack Young invented the "glowing" contact lenses used in the film. The vampire characters also wore fake teeth and nails. All of these accoutrements fell off frequently, and the actors had to rest for half an hour after wearing the contacts for just 15 minutes.
16. The fictional town of Jerusalem's Lot is mentioned in Doctor Sleep. Similarly, the town of Chamberlain, Maine is referenced in the 'Salem's Lot book. Chamberlain is the town Carrie White burned down with her telekinetic powers in Carrie.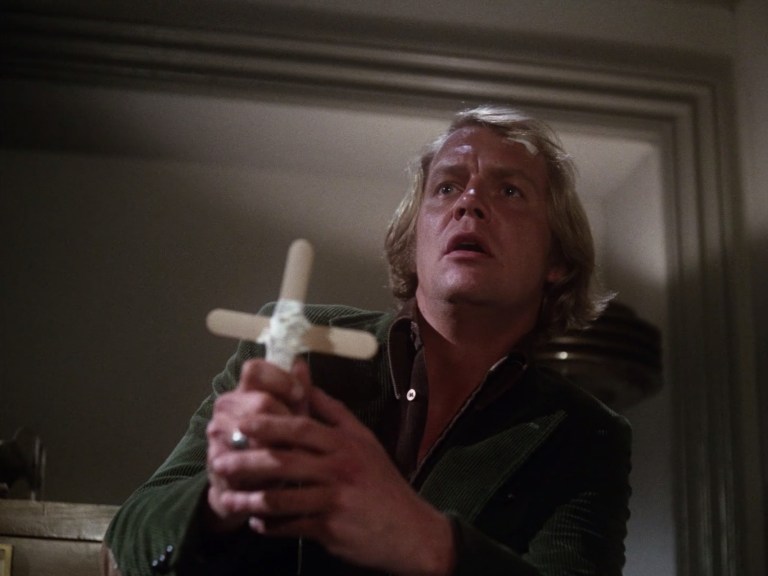 17. To differentiate the miniseries from the novel, the apostrophe in the title was dropped. The title of the book is 'Salem's Lot, and the title of the miniseries/film is Salem's Lot.
18. Salem's Lot was nominated for three Primetime Emmys in 1980, including Outstanding Achievement in Graphic Design and Title Sequences, Outstanding Achievement in Makeup and Outstanding Achievement in Music Composition for a Limited Series or a Special (Dramatic Underscore). The film is now considered a cult classic and one of the best horror films of the 70s.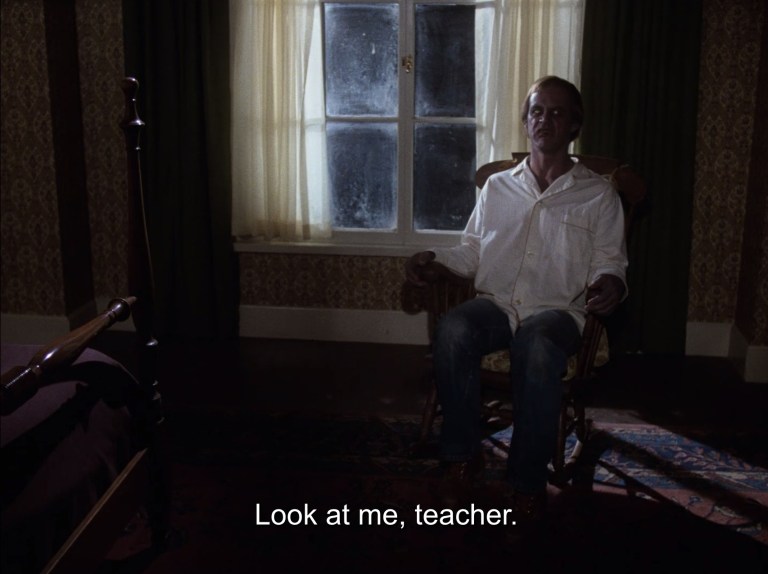 19. The climax of the book is a final battle that takes place in the boarding house where Ben Mears is staying. The film wisely changes the location to the creepy basement of the evil Marsten House. The house is the object of Mears's obsession and the reason he returns to the town of Salem's Lot.
20. Reggie Nalder as head vampire Kurt Barlow is on screen for less than 90 seconds in the whole three-hour miniseries.
21. Crew took inspiration from West Side Story and The Birds to create the opening and closing credit scenes.
Salem's Lot remakes and sequel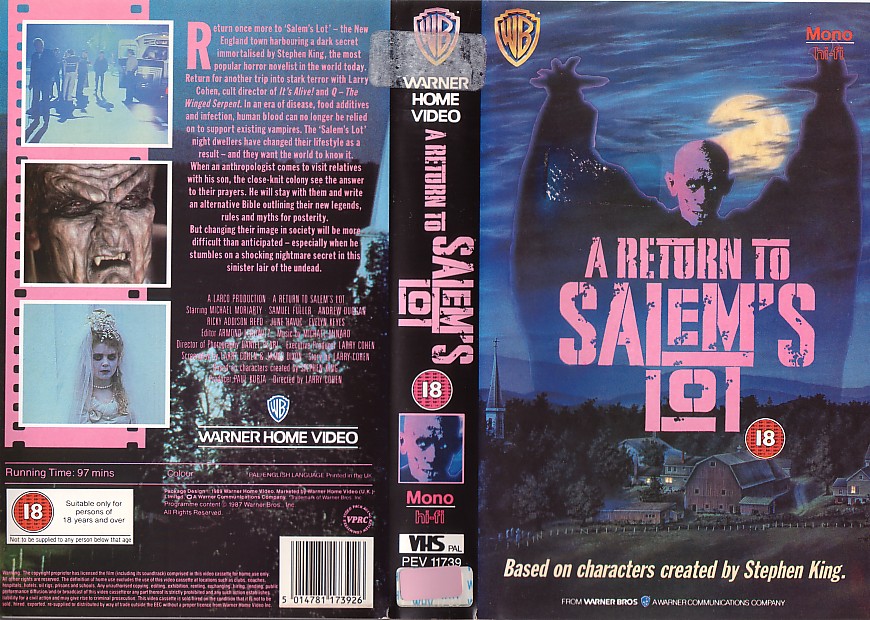 22. Almost a full decade after the miniseries aired, a theatrical sequel titled A Return to Salem's Lot was released in 1987. The sequel was cowritten and directed by Larry Cohen even though his script for the original miniseries was rejected in favor of one written by Paul Monash. Of the project, Cohen said, "I don't like vampire movies particularly. In fact, I find them very tedious. With A Return to Salem's Lot, I tried to revamp the vampire legend by making vampires the most persecuted race in Europe."
23. Critics HATED A Return to Salem's Lot. Notable reviews read:
"a festival of bad acting"
"quite possibly the most amateurishly made vampire movie in memory"
"plays like a movie made by people who've heard about how movies are made but who've never seen one"
"Larry Cohen, the man who helmed Q and It's Alive!, directs as if he has been possessed by some middling incubus of the film industry. Pallid doesn't do it. This is offensively bad in every department and should be left to rot in a vault somewhere."
24. In 1995, the BBC made a radio play of Salem's Lot.
25. A remake was released in 2004 as a two-part miniseries, like the original. Rob Lowe starred as Ben Mears, and the timeline was updated to take place in the early 2000s.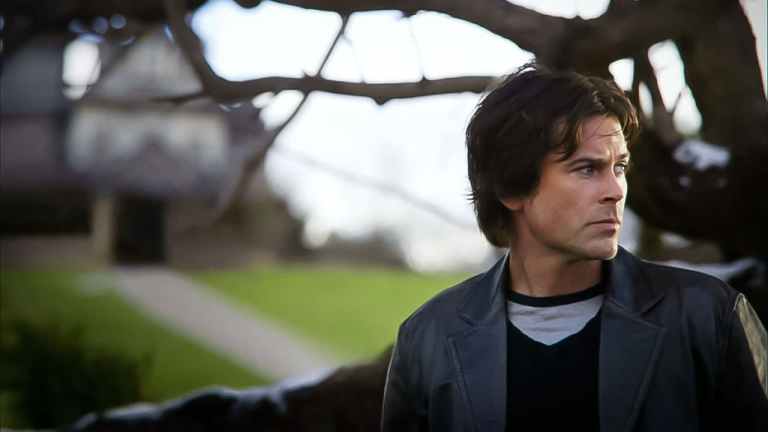 26. Some fun gossip from the 2004 remake is that Rutger Hauer, voted the Best Dutch Actor of the Century, did not learn his lines before showing up to film and had to use cue cards. Lowe recalled:
"I once starred in a big miniseries that culminated with the villain giving a two-page monologue trying to goad me into killing him. The actor playing the bad guy wanted to ad-lib his own version of the movie-ending speech. Although he was playing a vampire, he went into a soliloquy about being a cowboy. The director was not impressed. After a very tense negotiation, the actor was forced to shit-can his self-penned opus and stick to the original script. There was only one problem: He hadn't bothered to learn it.

Rob Lowe, Love Life
27. Although most people felt the 2004 miniseries did not live up to the 1979 version, it was nominated for a Primetime Emmy, Outstanding Music Composition for a Limited or Anthology Series, Movie or Special.
28. New Line is filming a new remake written and directed by Gary Dauberman, who previously wrote the script for It (2017), It Chapter 2 (2019), and several Annabelle movies from the Conjuring universe. James Wan is producing, and the film is scheduled to release on September 9, 2022.
Legacy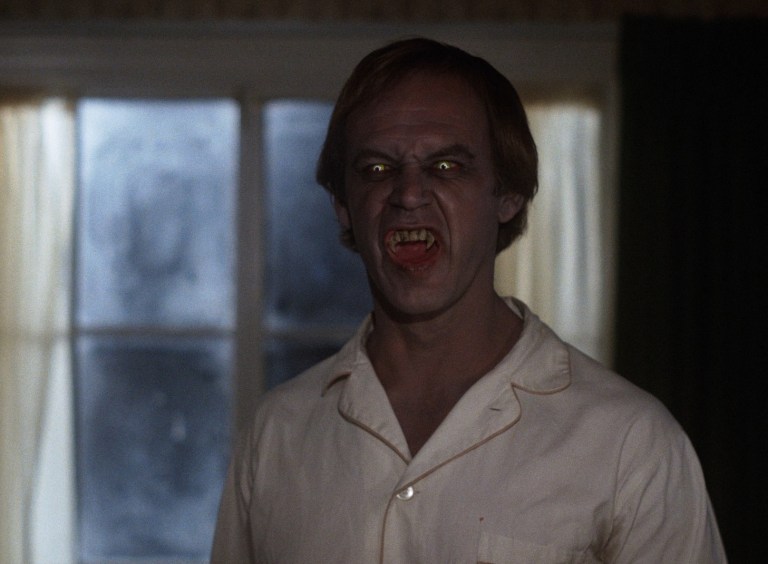 29. Iconic vampire movies such as Fright Night (1985), The Lost Boys (1987), and Buffy the Vampire Slayer (1992) take inspiration from scenes in Salem's Lot as well as the "deer antler death scene" in both Hannibal (2013) and the novel The Final Girl Support Group by Grady Hendrix.
30. The character of Father Donald Callahan appears in subsequent King novels.
31. 'Salem's Lot was also an inspiration for the 2021 miniseries Midnight Mass, written and directed by Mike Flanagan. Flanagan is a fan of Stephen King and named the setting, Crockett Island, after the character of Larry Crockett. Also, in the first episode a copy of 'Salem's Lot can be seen in Riley Flynn's bedroom. Later on, Riley's father is shown reading Stephen King's Revival.