Funny Zombie Movies: Best Zombie Comedies Ever Made
Horror and comedy work surprisingly well together. Here is a list of the best zombie comedies ever created so you can keep yourself laughing.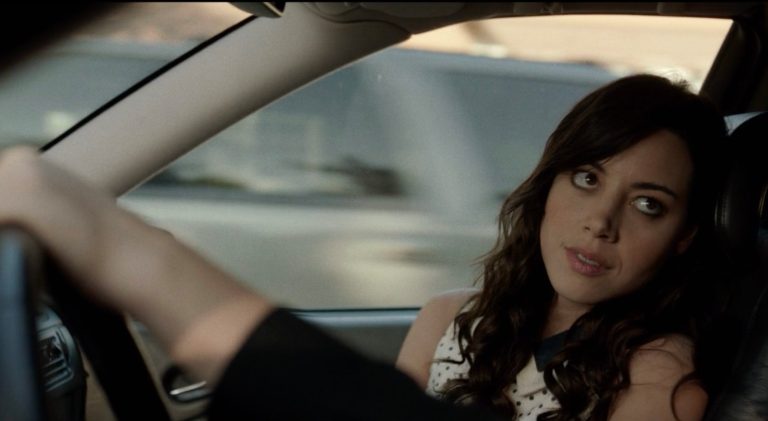 Welcome to our guide of funny zombie movies or zomedies, that is zombie comedies.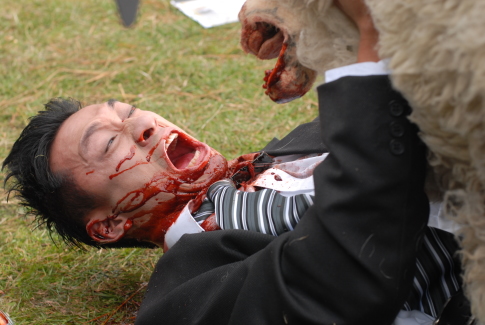 Comedy and horror work together surprisingly well. Although funny zombie movies are made for anyone, horror fans are going to get the most enjoyment out of them. This is because most of the humor relies upon the viewer recognizing common horror tropes and realizing when they're being subverted. For instance, a viewer might expect a zombie to behave a certain way and be surprised when that isn't the case. The comedy lies in the unexpected twists on overused clichés.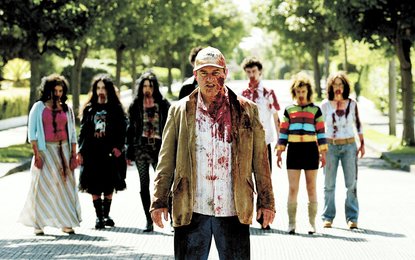 Infusing comedy into a horror movie is also a great way to catch viewers off guard. When you're busy laughing at a comedic scene, a sudden jump-scare is going to surprise you because you aren't ready for it. You didn't see it coming. Comedy can also make a tense, scary scene all the more fascinating because the audience is often aware of a danger the characters are not. Since the lighthearted, innocent conversations are so out of place, it makes the situation even more outrageous – and hilarious.
Zombie movies, specifically, are so compelling because they represent a longing for humanity. Characters are most likely to survive when they band together with other characters, when they show empathy, when they work as a team. However, these important life lessons are even better when there is some comedy thrown into the mix. Whether you're a massive fan of comedy or horror or love both genres equally, you're going to have a great time watching some zombie attacks. Here is a list of the best zombie comedies ever created so you can keep yourself laughing:
Director/Writer: Thom Eberhardt
Tagline: The last time it came, the dinosaurs disappeared.
Summary: This movie is about a comet that wipes out millions of people across the planet. Stranded on their own, two valley girls obsessed with fashion and shopping end up fighting against cannibal zombies. Originally, the working title of this film was called Teenage Mutant Comet Zombies. This is referenced in the film, during a scene at the radio station. A disc jockey, played by Kelli Maroney, asks for requests from, "All you teenage mutant comet zombies."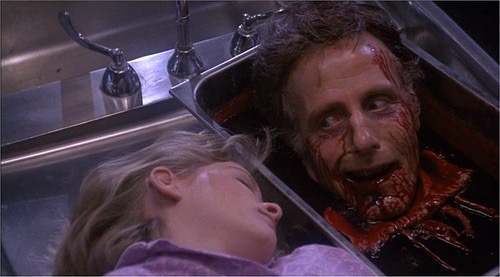 Director: Stuart Gordon
Writers: Dennis Paoli, William Norris, and Stuart Gordon
Tagline: It will scare you to pieces.
Summary: This comedy horror film is about a medical student who gets involved in experiments re-animating dead tissue. David Gale, who plays a doctor in the film, divorced his wife shortly after it was released. Allegedly, she stormed out of a screening shouting, "David, how could you?" after watching the famous 'giving head' scene. On a lighter note, the woman Dan resuscitates at the start of the film was a dildo enthusiast. She hid sex toys all around the fake corpses on the morgue set.
Director: Dan O'Bannon
Writers: Rudy Ricci, John A. Russo, Russell Streiner, and Dan O'Bannon
Tagline: They're back from the grave and ready to party!
Summary: When two medical supply warehouse employees accidentally release a deadly gas into the air, the dead start to rise again. They go on a rampage throughout Kentucky, searching for brains. The zombie extras in this film were given a bonus if they ate real calf brains while filming. The director, Dan O'Bannon, also ate some of the calf brains to prove he was willing to take part in the request. You might recognize the name Dan O'Bannon because he was also the writer for Alien (1979) and Aliens (1986).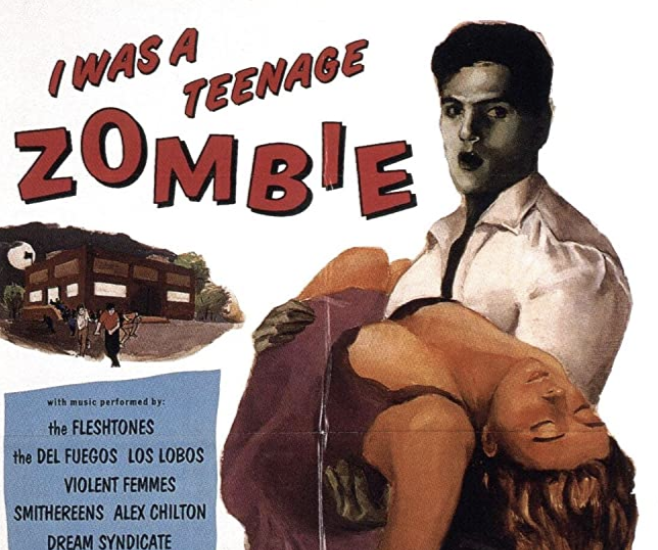 Director: John Elias Michalakis
Writers: John Elias Michalakis, Steve McKoy, and George Seminara
Tagline: A killer party you won't forget.
Summary: Six high school students accidentally kill a drug pusher and dump his body in toxic water. Unfortunately, he returns as a zombie. In order to protect themselves from this deadly enemy, they dump one of their own bodies into the water so it will become a 'good' zombie to face off against the bad one. I Was A Teenage Zombie is considered a cult film that is perfect for people who enjoy witty comedy mixed in with their horror. It has plenty of funny gags and plenty of gore.
Director: Sam Raimi
Writers: Sam Raimi and Ivan Raimi
Tagline: Trapped in time. Surrounded by evil. Low on gas.
Summary: When a man is transported to 1300 AD, he is forced to battle an army of the dead in order to return home. Originally, the director Sam Raimi wanted the film to be called The Medieval Dead in order to fit with the theme of the film. However, Universal Pictures refused. Raimi then suggested titling it Evil Dead 3: Army of Darkness, but the studio wanted the film to stand on its own without sounding like part of a franchise. However, all three of the Evil Dead films can still be cut together seamlessly.
Director: Peter Jackson
Writer: Stephen Sinclair
Tagline: Some things won't stay down… even after they die.
Summary: This film is also known as Braindead, which was its original title. It is about a mother who is bitten by a rat-monkey. She gets sick and dies, but then she comes back to life as a killer eating both animals and humans. This gory movie is known as one of the bloodiest of all time. 300 liters of fake blood was used in the final scene of the film alone.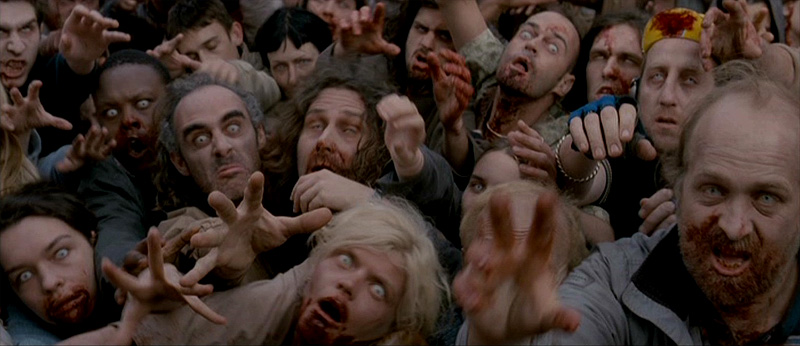 Director: Edgar Wright
Writers: Simon Pegg and Edgar Wright
Tagline: A romantic comedy. With zombies.
Summary: This film is about a man who tries to win back his ex in the middle of a zombie apocalypse. Almost all of the characters with smaller roles in the beginning of this film can be seen later as zombies. Little details like this are what made the movie so popular. It grossed £30 worldwide. The creators considered filming a sequel with another monster instead of zombies. They were going to call it From Dusk Till Shaun. However, they decided the movie worked best as a stand-alone and thought too many characters had already died to continue the same story.
Director: Andrew Currie
Writers: Robert Chomiak, Andrew Currie, and Dennis Heaton
Tagline: He'll steal your heart… or eat it!
Due to space radiation, the dead turn into zombies. However, with the help of a domestication collar, a teen named Timmy's zombie becomes his pet and his friend. Sir Billy Connolly, from The Boondock Saints (1999) and The Hobbit (2014), plays the role of the zombie. Conolly claims he was excited for the chance to create an interesting character without speaking a single line of dialogue. However, he was upset he needed to shave his beard for the role because it was like ripping out his personality.
Director: Eli Craig
Writers: Rhett Reese and Paul Wernick
Tagline: A new dead is dawning.
Summary: This hilarious film is about a shy student, a tough guy, and a pair of sisters traveling across a country filled with zombies. The script was originally written as a television pilot. However, it was revised heavily in order to be turned into a feature film. Although this film went on to gross $75,590,286 in North America, John Carpenter turned down the chance to direct, and Evan Rachel Wood and Megan Fox turned down the role of Wichita. Instead, Ruben Fleischer directed and Emma Stone played Wichita.
Directors: Chris Butler and Sam Fell
Writer: Chris Butler
Tagline: It's all fun and games until someone raises the dead.
Summary: This is an animated movie about a boy who faces ghosts and zombies in order to save his town from a curse. There are a lot of references to other horror movies throughout the film, especially Halloween (1978). The main character's ring tone is the theme song from Halloween. Plus, the scary movie Norman is watching early on stars an actress who is modelled after Jamie Lee Curtis from her role in Halloween. Meanwhile, the plot of that fake movie spoofs The Night of the Living Dead (1968).
Director/Writer: Jonathan Levine
Tagline: There's nothing hotter than a girl with brains.
Summary: This film is classified as a comedy, a horror, and a romance. It's about a zombie who saves a human girl from an attack, and they end up falling hard for each other. The film is based off of a novel with the same name. However, the ending differs significantly from the novel, and so does the main character. In the book, the zombie has a wife and kids. However, the movie gets rid of his family and ages him down.
Directors: Jonathan Milott and Cary Murnion
Writers: Leigh Whannell and Ian Brennan
Tagline: Please don't feed the children.
Summary: This movie is about a mysterious virus that transforms elementary school children into savages. This forces the teachers to band together and fight for their lives. Since there are so many stars in this film, from Elijah Wood to Jorge Garcia, the movie has a lot of subtle references to their other work. For instance, Rainn Wilson mentions Elijah Wood's character is sneaking around like a Hobbit, referencing his involvement in The Lord Of The Rings (2001).Meanwhile, Jorge Garcia mentions the term 5-0 when the police arrive, referencing his role on Hawaii Five-0 (2010). There is also a mirror that looks like the Dharma logo from Lost (2004) which Garcia also starred in.
Director/Writer: Jeff Baena
Tagline: Some girls just want to watch the world burn.
Summary: When a man's girlfriend returns from the dead, she behaves much differently than he remembers. Comedic icons, Aubrey Plaza and Anna Kendrick, both appear in this film. However, it is actually their third time working together. They also appear in Scott Pilgrim vs the World (2010) and Mike & Dave Need Wedding Dates (2016). Overall, this is a fun movie with smart, offbeat comedy.
Director: Jordan Rubin
Writers: Jordan Rubin, Jon Kaplan, and Al Kaplan
Tagline: You'll all be dammed!
Summary: When a group of college kids stay at a riverside cabin, they are attacked by a swarm of zombie beavers. This turns a fun, sex-filled weekend into a gruesome, gory experience. There are a lot of recognizable faces in this film, including Bill Burr, who you might know from Breaking Bad (2011) or The Mandalorian (2019). John Mayer also appears in his film acting debut. Overall, this movie has a high production quality, but it is not to be taken seriously at all.
Director/Writer: Burr Steers
Tagline: Slay with pride. Kill with prejudice.
Summary: This film takes place in 19th century England. It's about five sisters who are dealing with the pressure to marry – while trying to protect themselves from zombies. As the title suggests, it follows the basic outline of the classic novel Pride and Prejudice by Jane Austen. Since it was the first time many of the young actresses starred in a comedy film, they asked their co-star Sally Phillips for advice on comic timing and delivery. Phillips is experienced, because she has appeared in plenty of comedies, from Bridget Jones's Diary (2001) to Veep (2013).
Director: John McPhail
Writers: Alan McDonald and Ryan McHenry
Tagline: She'll Slash. She'll Stab. She'll Sing.
Summary: This is a musical about a zombie apocalypse that threatens a small town around the holidays. The characters have to sing, dance, and fight in order to survive. The film was adapted from a short film made by Ryan McHenry called Zombie Musical (2011). Overall, the film blends a lot of genres together, but the musical aspect should not be underestimated. There are big musical numbers that take up large chunks of the film.
Director/Writer: Jim Jarmusch
Tagline: The greatest zombie cast ever disassembled.
Summary: This star-studded film is about a town that is forced to battle against a zombie horde as the undead rise. It includes Bill Murray, Adam Driver, Steve Buscemi, Danny Glover, and countless other recognizable faces. This is actually Bill Murray's second zombie movie, considering he appeared in Zombieland (2009). This is referenced in the film when Driver's character leans out a window to cut off a zombie head. That zombie is dressed in the same clothes that Murray wore in Zombieland.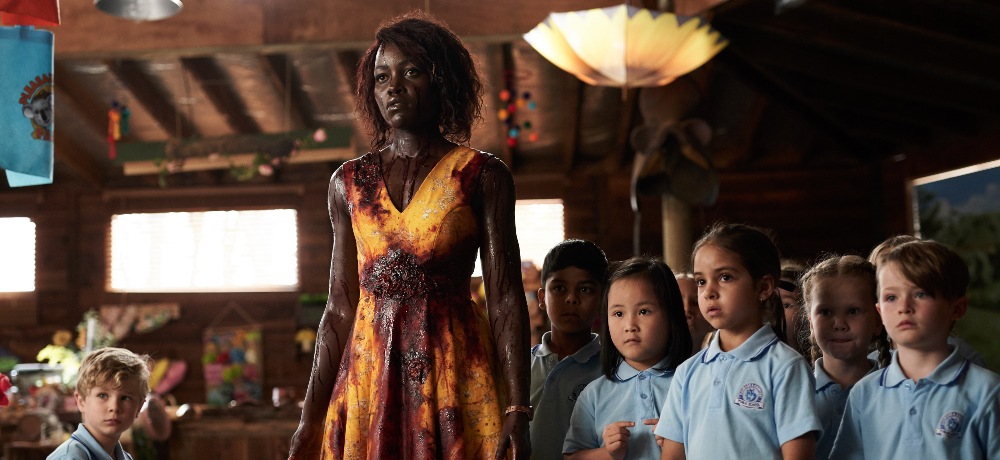 Director/Writer: Abe Forsythe
Tagline: Playtime is over.
Summary: This film is about a musician who teams up with a teacher and a kid show personality to protect children from a zombie outbreak. Lupita Nyong, who you probably know from Us (2019) and Black Panther (2018) stars in the film. In addition to her beautiful performance, she was also helpful when it came to acquiring the rights to the song Shake It Off by Taylor Swift. Swift's record label originally denied the producers' request to include it in the film. However, Nyong got in touch with Swift personally and was granted the rights.
More Zombie Comedies
There are more zom-coms! Here's some additional movies if those did meet your cravings. When you're in the mood for even more blood and guts – and belly laughs: