9+ Elevator Horror Movies
This is a list of horror films featuring elevators. Whether paranormal or packed full of angry people, these elevators drop straight to hell.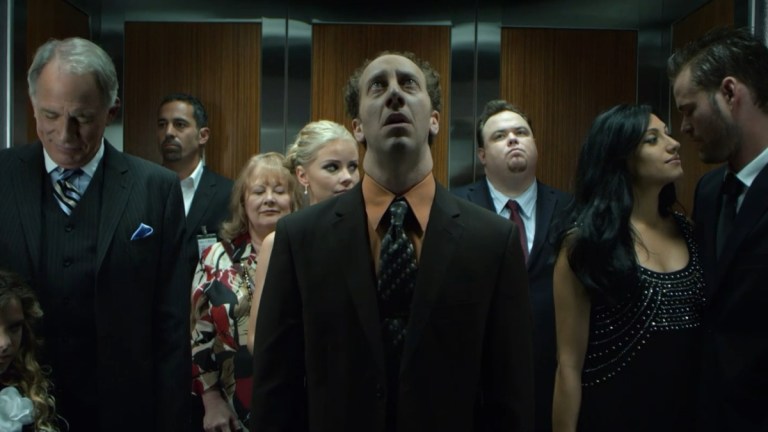 If there are two things humans collectively love, it's control and convenience. That's why we have created so many devices with this in mind. One of these inventions is the elevator. Within its extremely confined space, horror filmmakers create tales of confinement, paranoia, and the paranormal. On-screen, elevators transform into claustrophobic chambers of dread. For it isn't only the elevator itself, but the people trapped within it. Complete strangers who now have to rely on each other for safety and comfort. Off-screen, elevators have also been known to cause injuries and death. From being electrocuted, stuck for days, and crushed between the steel.
Horror storytellers can put demons in every corner. Even the corners of an elevator. Yet, for many, even a banal elevator experience can cause anxiety. You start suspended high from the ground. The feeling of falling suddenly halts. For a moment, you are trapped. Hopefully, the heavy steel doors open upon command. What happens when the doors don't open? When you're no longer in control? Keep reading to find out.
Best Horror Films Featuring Elevators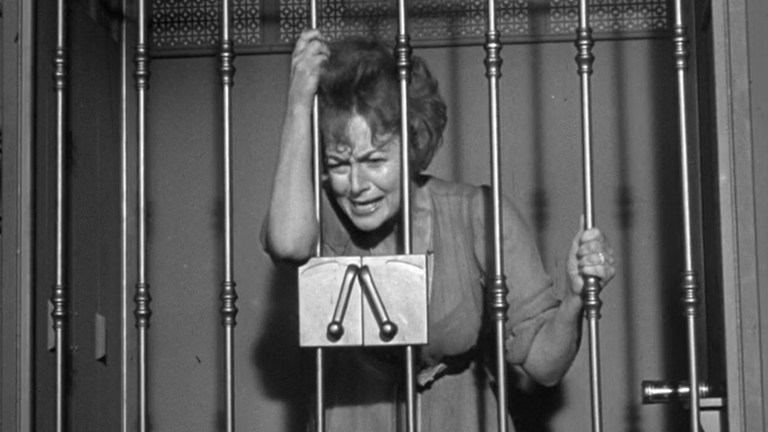 A wealthy widow (Olivia de Havilland) recovers from hip surgery within the walls of her mansion. Thankfully, she has an elevator to move between floors. This blessing becomes a curse when the elevator breaks, making her the lady in a cage. Behind the bars of her cage, Cornelia watches in horror as her lavish mansion is degraded by robbers. She is even taunted by the intruders with intimate knowledge of her family that not even she possesses.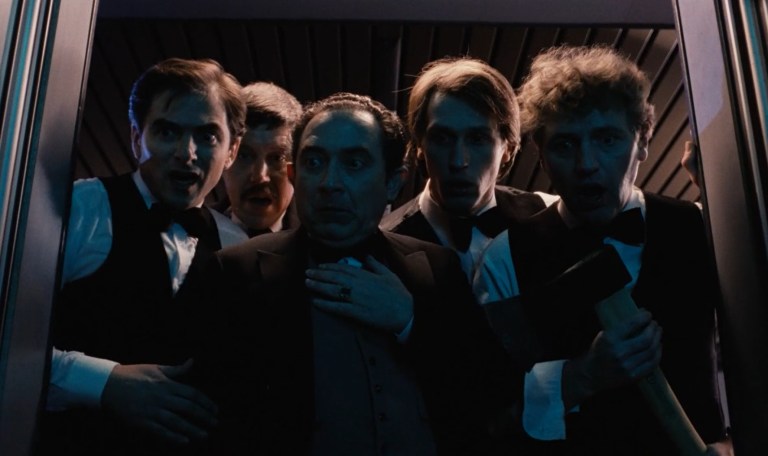 An elevator in a building in Amsterdam becomes an unlikely horror villain in The Lift. Seemingly working with a mind of its own, the elevator is a deadly danger to all who come near it. Is this just a case of a series of random malfunctions, or is there something more sinister and intelligent behind the killings?
On Halloween night in 1939, five people disappeared from an elevator after it was struck by lightning. Nearly six decades later, disgraced photojournalist Buzzy Crocker (Steve Guttenberg) investigates the spooky mystery with his niece Anna (Kirsten Dunst). Tower of Terror is a made-for-TV movie that first aired on October 26, 1997 as part of The Wonderful World of Disney anthology series of films.
As deaths in a fictional New York City landmark prevail, the NYPD investigates. When their investigation fails, a mechanic and a reporter take over. The unlikely investigative team focuses on the heart of the skyscraper: the elevator. The death toll rises as the malicious elevator causes deadly falls and decapitations. "You get in a box and expect it to take you up or down. You deliver yourself for a brief time of your life to an unknown entity," says director and writer Dick Maas, "It can work for you, or against you."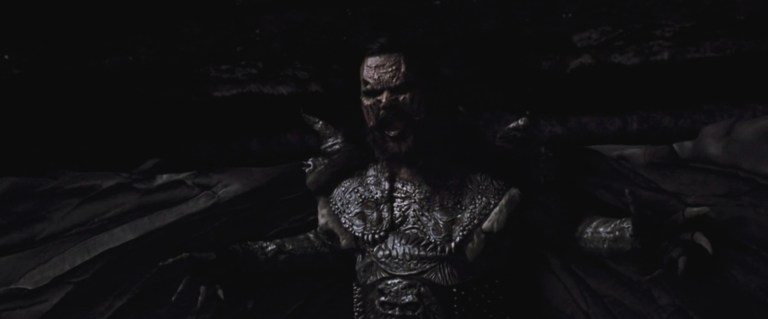 When Ben takes his autistic daughter Sarah to the hospital, things become very strange very quickly. A power outage strikes, turning bright corridors bleak and black. Father and daughter try to return home, yet the elevator doors seem to open to a different world. A world where monsters emerge from hidden corners to chase them down. These monsters are played by members of the band Lordi, who also composed the soundtrack.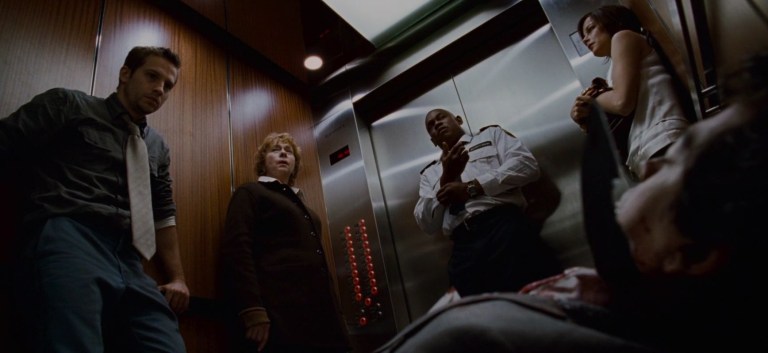 A group of seemingly unsuspecting people are trapped in an elevator. When all communication attempts fail, grieving detective Bowden (Chris Messina) is on the scene to help identify the inhabitants of the defunct elevator. The longer they are stuck in this claustrophobic box, impossibly dark things begin to happen. In all this darkness and death, the Devil hides in plain sight. "I'm interested in phobias; why are we scared of certain situations?" producer M. Night Shyamalan says. "The idea of being in an elevator, then adding the horror that one of them in there is not who they say they are, it was a scary premise."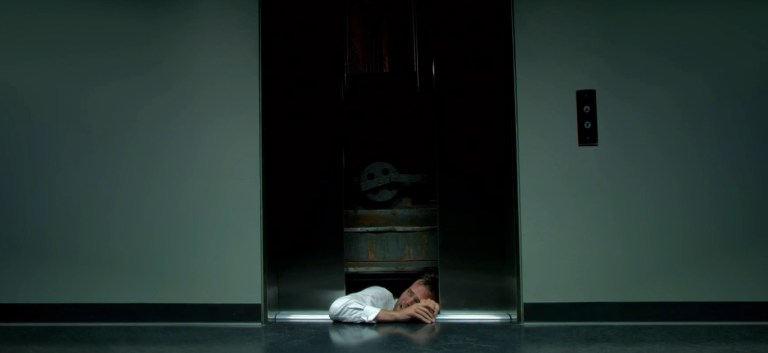 On their way to a Wall Street company party, nine strangers become trapped in an elevator. Their anxiety heightens when one of them reveals a secret, that a bomb is strapped to their torso. With time ticking, will fear divide them? Or will it force them into unity? "The limited space creates a pressure-cooker atmosphere," director Stig Svendsen says of the elevator setting, adding that he used "the surface of the elevator to capture reflected images and create a mysterious subtext."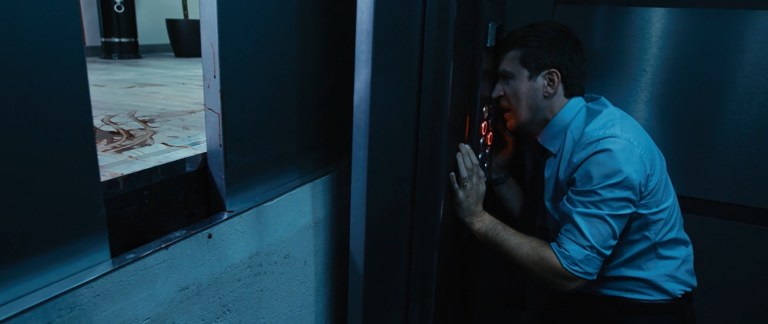 Claudio (Alessandro Roja) is on his way to an important business meeting when his elevator stops working. As his wait for help lengthens, he pries the door open just enough to see out of, but not wide enough to escape. That might be a good thing, since a virus has quickly spread throughout the city, turning people into murderous zombies. Will Claudio's trap turn out to be what saves his life, or will it just delay the inevitable?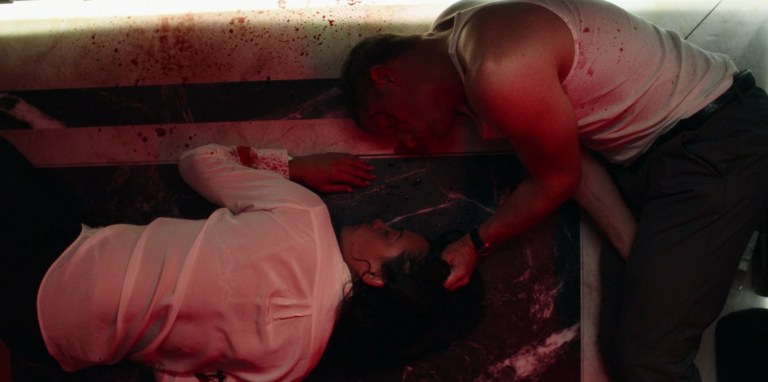 While attempting to leave work late on a Friday evening, a man and a woman are trapped together in an elevator during a long Valentine's Day weekend. With no cell phone signal and no one else in the building, they are stuck trying to make the best of their situation as they wait for Tuesday morning and the promise of rescue. What begins as the possibility of a romantic interlude transforms into a grueling test of will and survival as dark secrets are revealed.
More Horror Movies about Elevators