The Best Horror Movies on Paramount Plus (Paramount+) in September 2023
Here are a few of the best horror movies on Paramount Plus.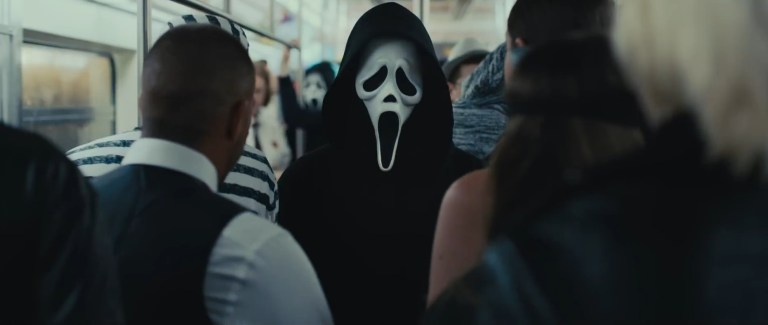 Paramount+ (aka Paramount Plus) has a large library of new/recent horror movies. Launched in March 2021, Paramount+ is a newer video streaming platform. Yet it already has almost 50 million subscribers.
The collection of horror movies on Max is similar to Paramount Plus, insofar as they both have a lot movies that were just in theaters.
Here are all the best horror, spooky, creepy and sci-fi movies you can find on the platform right now.
Best Horror Movies on Paramount+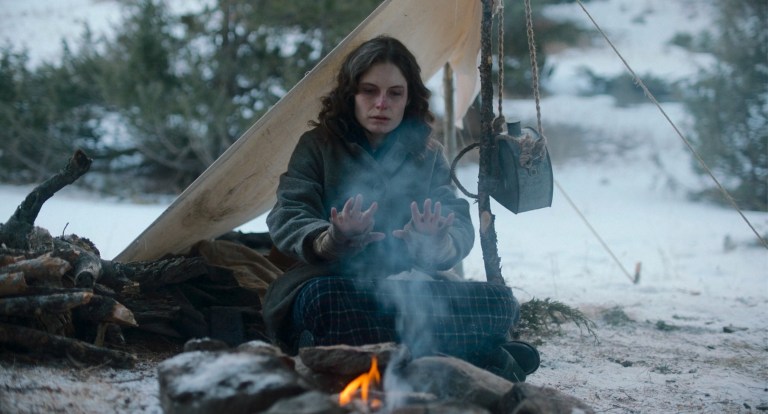 Release Date: May 12, 2023
Why Watch It? Horror westerns are a rare sight these days, though Organ Trail may be better described as a grueling thriller rather than a straightforward horror movie.
Official Description: A ruthless band of bloodthirsty bandits terrorizes a family on the treacherous Oregon Trail, and challenge's one woman's will to survive.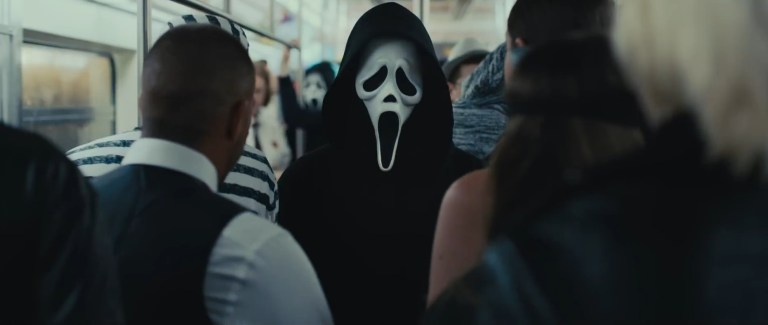 Release Date: March 10, 2023
Why Watch It? Moving to New York City helps Scream VI feel fresh, though the movie itself will feel comfortably familiar for longtime fans. The kills are brutal, and the continuation of Sam (Melissa Barrera) and Tara's (Jenna Ortega) story is well done.
Official Description: The four survivors from the most recent Woodsboro Ghostface killings have moved to New York City for a fresh start. Just as they begin to feel a sense of normalcy, they receive that infamous call. Ghostface is more brutal and relentless than ever and will stop at nothing to hunt them down.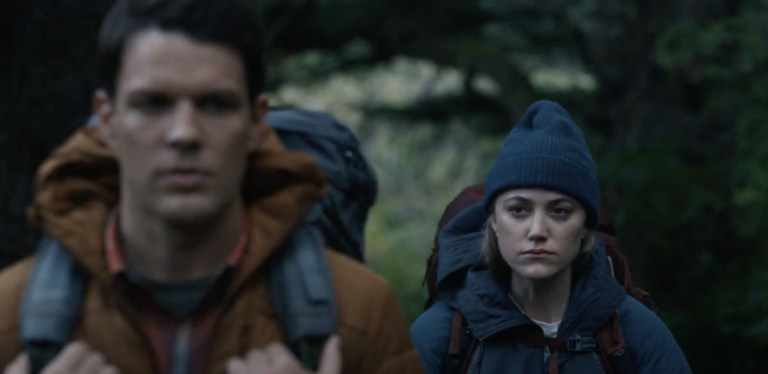 Release Date: October 7, 2022
Why Watch It? Significant Other is a sci-fi survival movie that is built around interesting characters. Well acted and tense, it is a gem of a movie that might have gotten overlooked by many people since it came out in 2022 among LOTS of great horror and thriller films.
Official Description: Follows a young couple who take a remote backpacking trip through the Pacific Northwest and face sinister events leading them to realize that everything about the place is not as it seems.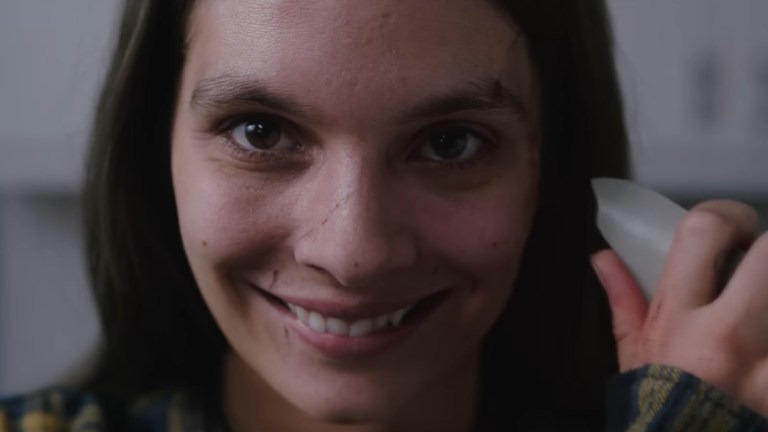 Release Date: September 30, 2022
Why Watch It? Smile is a psychological horror movie that has become a viral sensation and the highest grossing horror movie of 2022.
Official Description: Smile follows Dr. Rose Cotter (Sosie Bacon), a psychiatrist working in a psych ward, who has a traumatic experience with a patient. Afterwards, Rose begins experiencing a terrifying supernatural phenomena.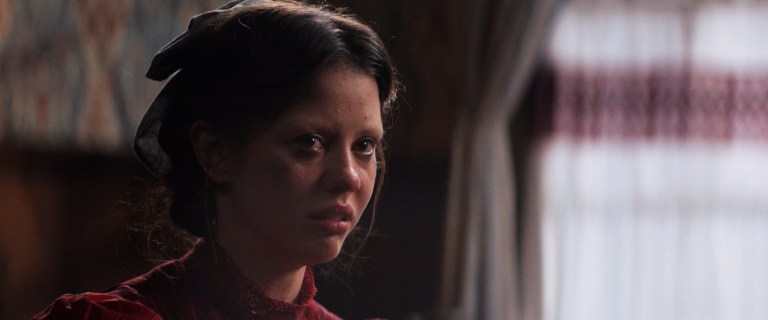 Release Date: September 16, 2022
Why Watch It? Mia Goth absolutely shines in Pearl as a young woman with darkness inside her. As a prequel to Ti West's X, Pearl is quite different, but feels like it fits in perfectly with the saga of its title character.
Official Description: Trapped on her family's isolated farm, Pearl must tend to her ailing father under the bitter and overbearing watch of her devout mother. Lusting for a glamorous life like she's seen in the movies, Pearl's ambitions, temptations, and repressions all collide in the stunning, technicolor-inspired origin story of X's iconic villain.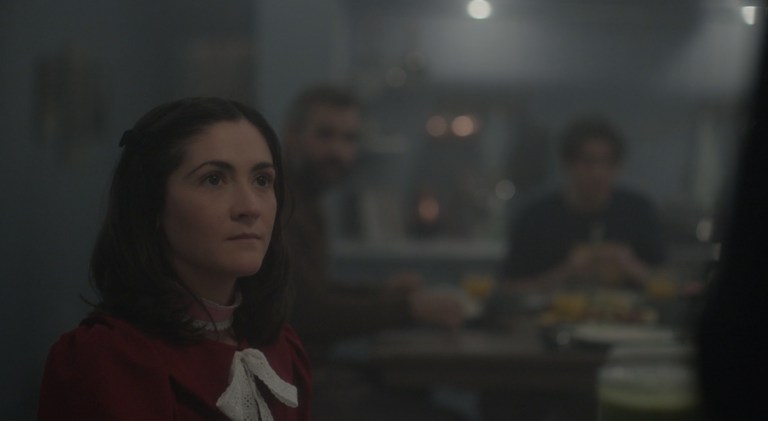 Release Date: August 19, 2022
Why Watch It? Orphan is an emerging and extremely promising horror franchise about a child female serial killer. The first Orphan, released in 2009, also streams on Paramount+.
Official Description: Esther's terrifying saga continues in this thrilling prequel to the original and shocking horror hit, Orphan. After orchestrating a brilliant escape from an Estonian psychiatric facility, Esther travels to America by impersonating the missing daughter of a wealthy family. Yet, an unexpected twist arises that pits her against a mother who will protect her family from the murderous "child" at any cost.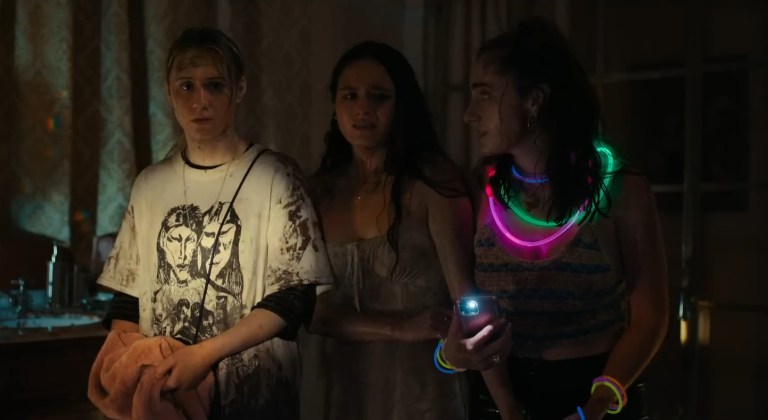 Release Date: August 5, 2022
Why Watch It? Bodies, Bodies, Bodies is a darkly funny murder mystery. It's not really a slasher movie like some descriptions suggest. It's really more akin to an Agatha Christie story told through the filter of its (mostly) Gen Z characters.
Official Description: A group of 20-somethings get stuck at a remote family mansion during a hurricane, and a party game ends with a dead body on the ground and fingers pointed everywhere.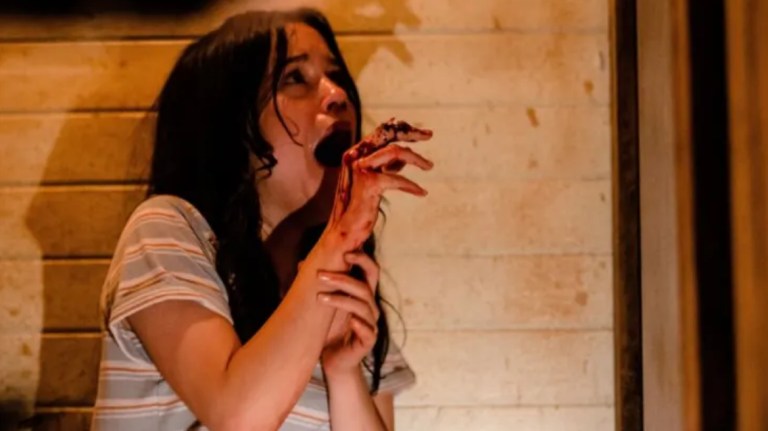 Release Date: March 18, 2022
Why Watch It? X is a phenomenal film that is an homage to old-school slasher movies with a modern sensibility. And with a cast including Mia Goth, Jenna Ortega, and Brittany Snow, X is a must-watch for any horror fan.
Official Description: A group of actors set out to make an adult film in rural Texas under the noses of their reclusive hosts: an elderly couple with a farm and boarding house for rent. But when the couple catches their young guests in the act, the cast finds themselves in a desperate fight for their lives.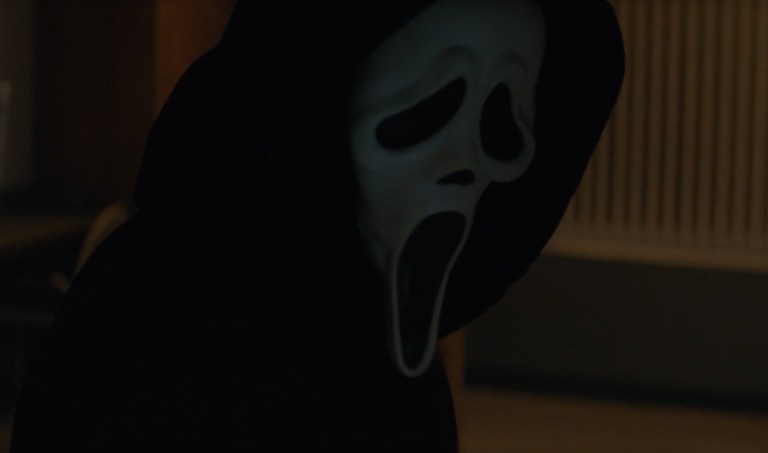 Release Date: January, 2022
Why Watch It? "If you ever been a fan of a Scream movie and haven't seen Scream (2022) yet, you should. It's also a good jumping-on point for people new to the franchise." — Chris Catt, Best Horror Movies of 2022
Official Description: Twenty-five years after a streak of brutal murders shocked the quiet town of Woodsboro, a terrifying new killer resurrects the Ghostface mask. As the deaths mount, Woodsboro's new targets must seek help from the survivors of the original Ghostface attacks. Now, only Sidney Prescott (Neve Campbell), former sheriff Dewey Riley (David Arquette), and reporter Gale Weathers (Courteney Cox) can find a way to stop the killer when everyone is a suspect.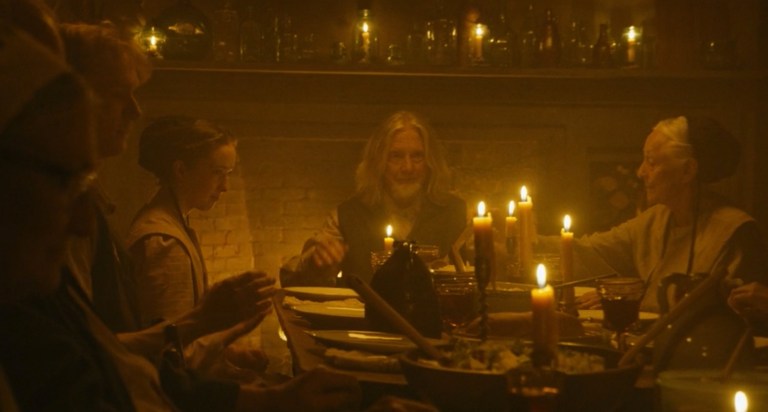 Release Date: October, 2021
Why Watch It? This Paramount Orignal movie was panned by critics. However if you pay for Paramount+, and are a fan of the Paranormal Activity franchise, it's worth watching for the interesting cinematography. Otherwise just watch the original Paranormal Activity movies that all stream here.
Official Description: A documentary filmmaker follows Margot (Emily Bader), as she heads to a secluded Amish community in the hopes of meeting and learning about her long-lost mother and extended family. Following a string of strange occurrences and discoveries, she soon realizes this community that welcomed them into their home might be hiding something sinister…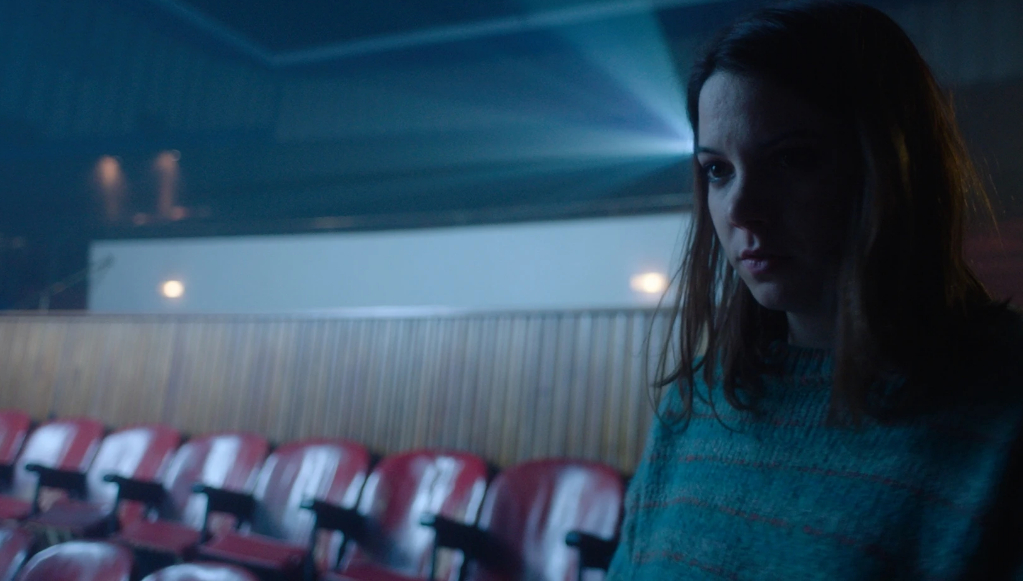 Release Date: September 3, 2020
Why Watch It? The Last Matinee is a loving tribute to Italian giallo films and American slashers. Set in 1993, the film is about a killer on the loose inside a locked movie theater, quietly taking out moviegoers one by one. The theater's young projectionist (Luciana Grasso) realizes what is happening, but it might already be too late to escape.
Official Description: In the dim light of a small, downtown cinema, a vicious murderer picks off audience members one by one as they watch the last showing of a horror film. As panic spreads throughout the theater, Ana, the young daughter of the cinema projectionist, must fight back to stop the killer's bloody spree.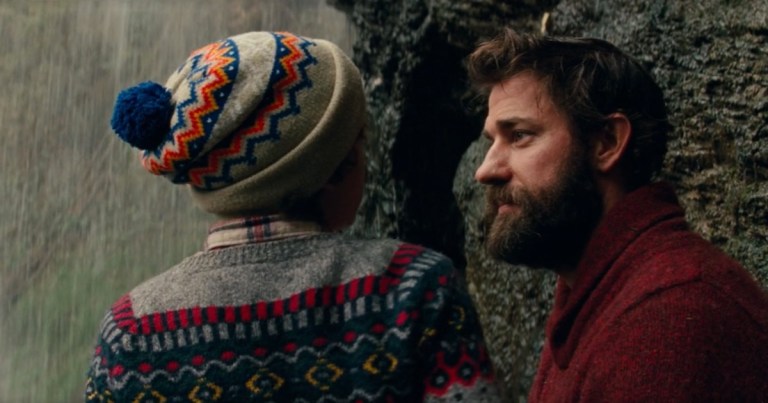 Release Date: March, 2018
Why Watch It? Have you seen a sensory-deprivation horror movie yet? No. Then watch A Quiet Place and experience an innovative new take on the horror/alien genre.
Official Description: If they hear you, they hunt you. In this terrifyingly suspenseful thriller, a family must navigate their lives in silence to avoid mysterious creatures that hunt by sound. Knowing that even the slightest whisper or footstep can bring death, Evelyn (Emily Blunt) and Lee (John Krasinski) Abbott are determined to find a way to protect their children at all costs while they desperately search for a way to fight back. Hailed by critics and audiences around the world, experience the must-see movie of the year.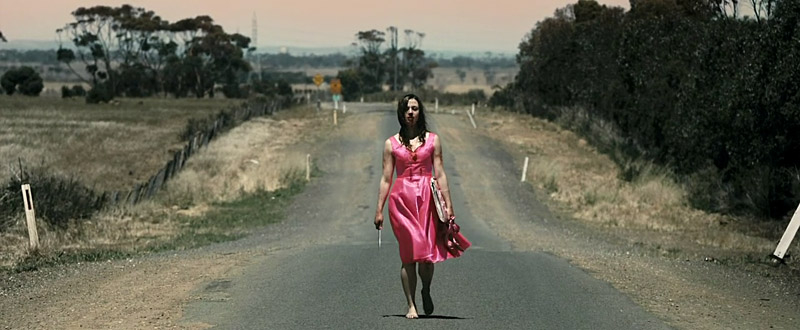 Release Date: June 1, 2012
Why Watch It? The Loved Ones is an gem of Australian horror whose reputation has grown in the years since its release.
Official Description: Hell hath no fury like a prom queen scorned. When Brent rejects Lola's invitation to prom, he becomes the victim of her twisted revenge.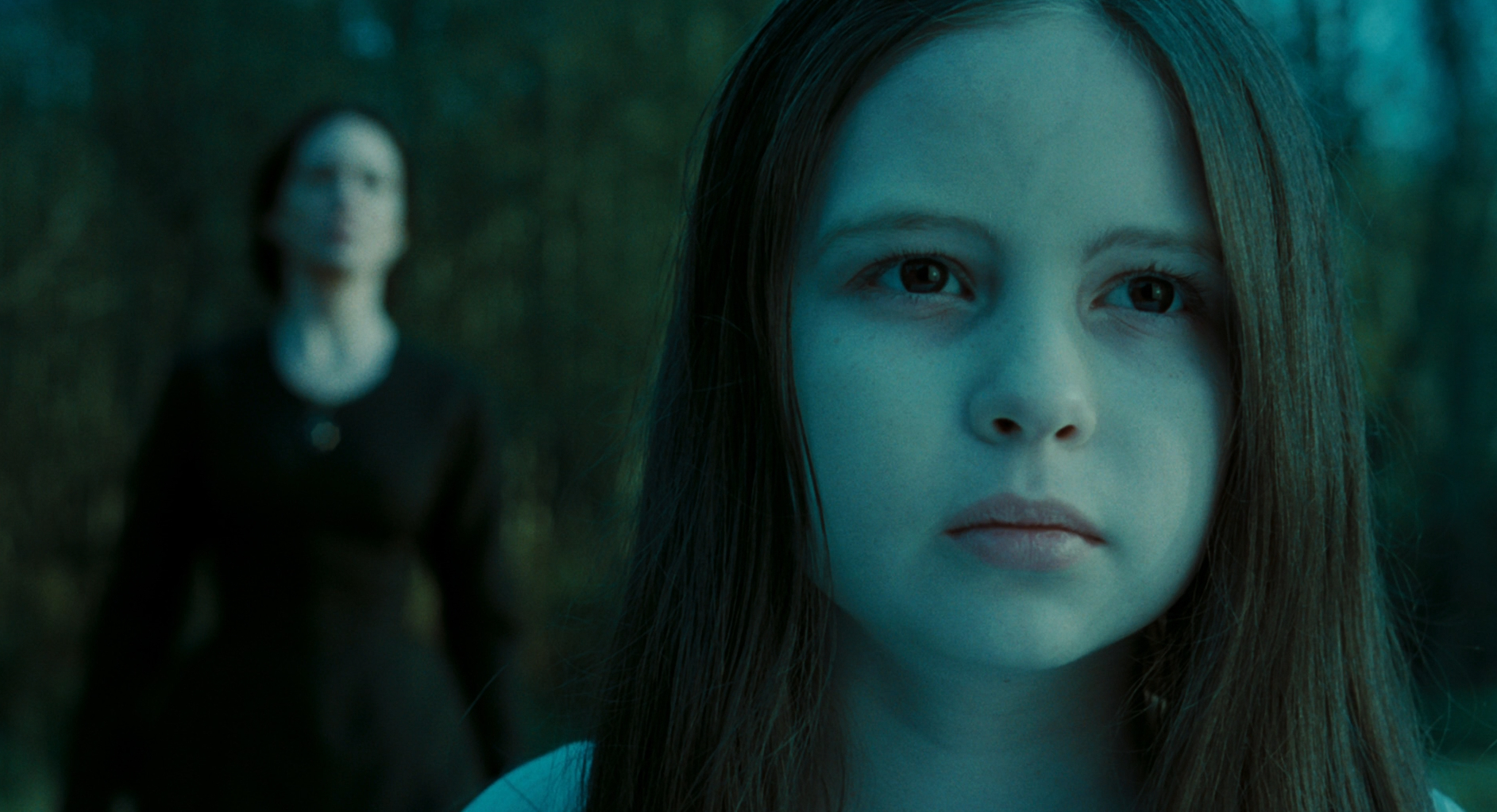 Release Date: October, 2002
Why Watch It? The Ring is routinely ranked as one of the scariest movies of all time. It's also a landmark moment where Japanese horror cinema went mainstream in the United States.
Official Description: This cinematic thrill ride will keep you on the edge of your seat from the stunning opening to the astonishing conclusion! It begins as just another urban legend – the whispered tale of a nightmarish videotape that causes anyone who watches it to die seven days later. But when four teenagers all meet with mysterious deaths exactly one week after watching just such a tape, investigative reporter Rachel Keller (Naomi Watts) tracks down the video…and watches it. Now, the legend is coming true, the clock is ticking and Rachel has just seven days to unravel the mystery of The Ring.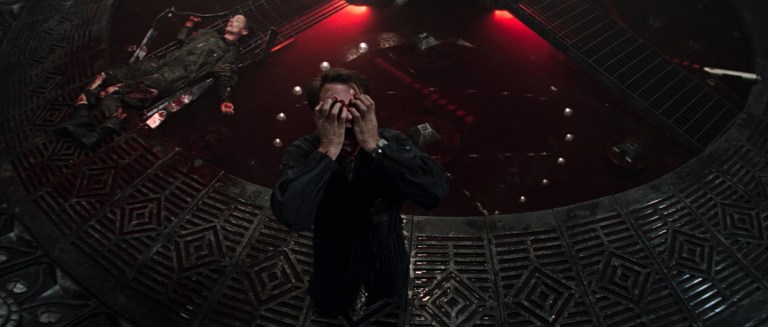 Release Date: August 15, 1997
Why Watch It? Event Horizon is one of the greatest outer-space horror movies ever made. It combines psychological horror, cosmic horror, gore, and action in a memorable way that makes it stand out from the many clones of and homages to Alien (1979) that we've seen over the decades.
Official Description: A rescue team embarks on a mission to investigate a missing spaceship.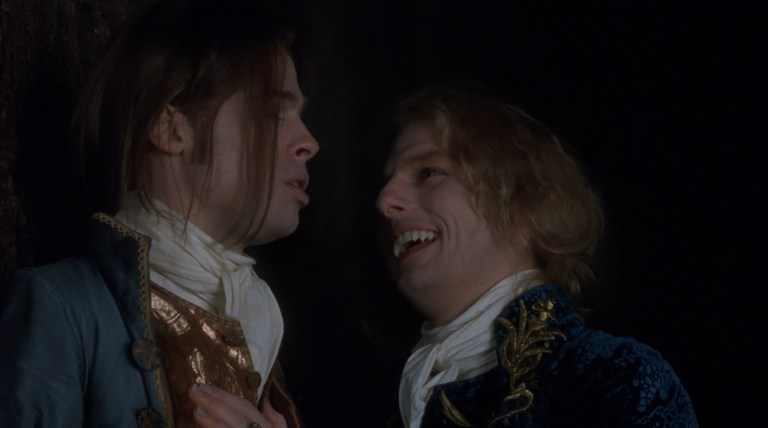 Release Date: November 11, 1994
Why Watch It? The chemistry between Tom Cruise and Brad Pitt as Lestat and Louis in Interview With the Vampire is palpable. And even though this type of brooding, sexy vampire tale might not be to everyone's tastes, it is one of the finest examples of that very specific subgenre.
Official Description: Born as an 18th-century lord, Louis is now a bicentennial vampire, telling his story to an eager biographer. Suicidal after the death of his family, he meets Lestat, a vampire who persuades him to choose immortality over death and become his companion. Eventually, gentle Louis resolves to leave his violent maker, but Lestat guilts him into staying by turning a young girl — whose addition to the "family" breeds even more conflict.
More Horror Movies on Paramount+
There are over 100 horror movies on Paramount Plus. The full library can be found here.
More Streaming Guides