The Best Horror Movies on Paramount Plus (Paramount+)
Here are all the good horror movies on Paramount Plus.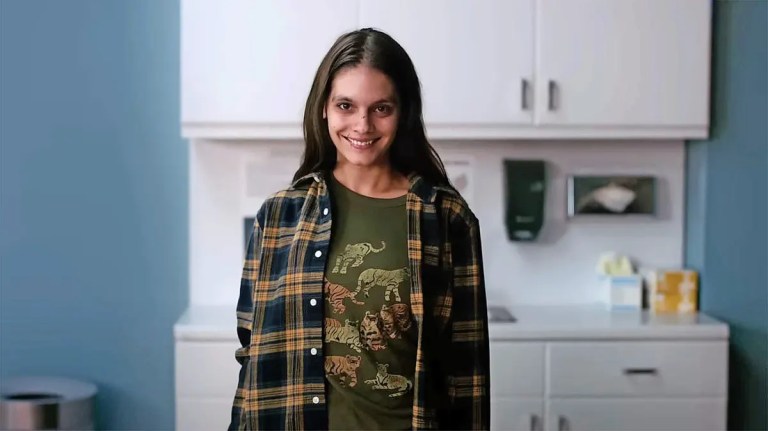 Paramount+ (aka Paramount Plus) has a large library of new/recent horror movies. Launched in March 2021, Paramount+ is a newer video streaming platform. Yet it already has almost 50 million subscribers.
The collection of horror movies on HBO Max is similar to Paramount Plus, insofar as they both have a lot movies that were just in theaters.
Here are all the best horror, spooky, creepy and sci-fi movies you can find on the platform right now.
Best Horror Movies on Paramount+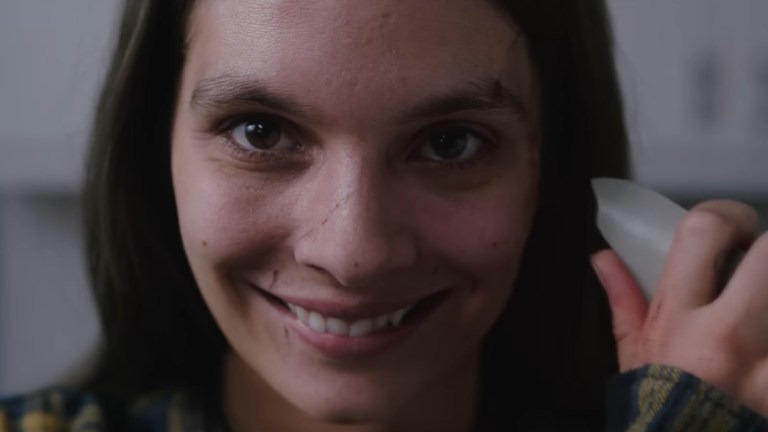 Release Date: September 30, 2022
Why Watch It? Smile is a psychological horror movie that has become a viral sensation and the highest grossing horror movie of 2022.
Official Description: Smile follows Dr. Rose Cotter (Sosie Bacon), a psychiatrist working in a psych ward, who has a traumatic experience with a patient. Afterwards, Rose begins experiencing a terrifying supernatural phenomena.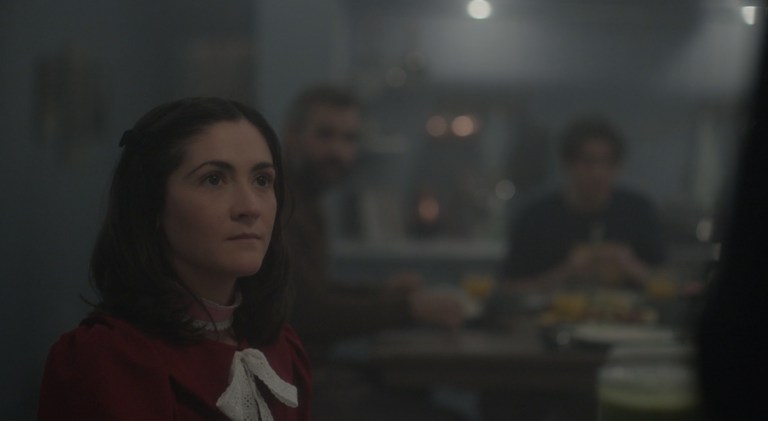 Release Date: August, 2022
Why Watch It? Orphan is an emerging and extremely promising horror franchise about a child female serial killer. The first Orphan, released in 2009, also streams on Paramount+.
Official Description: Esther's terrifying saga continues in this thrilling prequel to the original and shocking horror hit, Orphan. After orchestrating a brilliant escape from an Estonian psychiatric facility, Esther travels to America by impersonating the missing daughter of a wealthy family. Yet, an unexpected twist arises that pits her against a mother who will protect her family from the murderous "child" at any cost.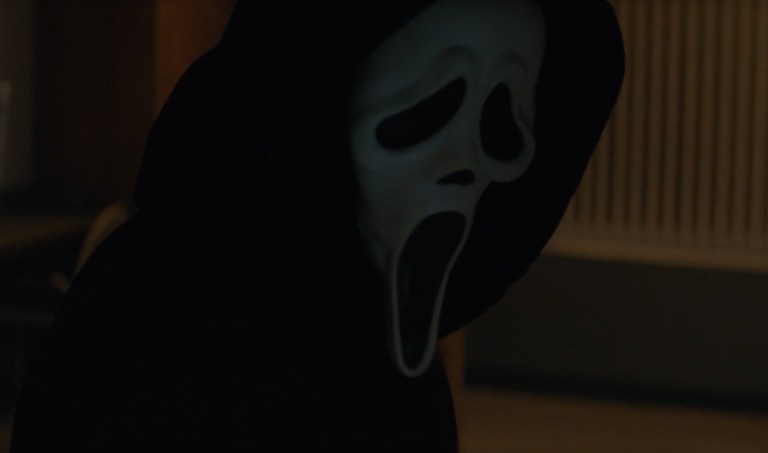 Release Date: January, 2022
Why Watch It? "If you ever been a fan of a Scream movie and haven't seen Scream (2022) yet, you should. It's also a good jumping-on point for people new to the franchise." — Chris Catt, Best Horror Movies of 2022
Official Description: Twenty-five years after a streak of brutal murders shocked the quiet town of Woodsboro, a terrifying new killer resurrects the Ghostface mask. As the deaths mount, Woodsboro's new targets must seek help from the survivors of the original Ghostface attacks. Now, only Sidney Prescott (Neve Campbell), former sheriff Dewey Riley (David Arquette), and reporter Gale Weathers (Courteney Cox) can find a way to stop the killer when everyone is a suspect.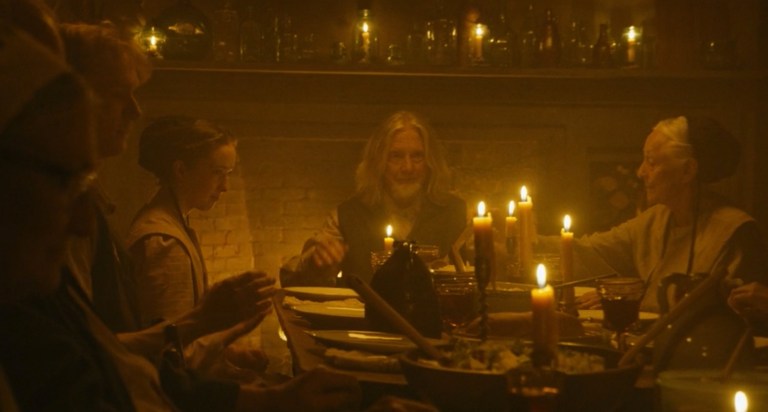 Release Date: October, 2021
Why Watch It? This Paramount Orignal movie was panned by critics. However if you pay for Paramount+, and are a fan of the Paranormal Activity franchise, it's worth watching for the interesting cinematography. Otherwise just watch the original Paranormal Activity movies that all stream here.
Official Description: A documentary filmmaker follows Margot (Emily Bader), as she heads to a secluded Amish community in the hopes of meeting and learning about her long-lost mother and extended family. Following a string of strange occurrences and discoveries, she soon realizes this community that welcomed them into their home might be hiding something sinister…
Release Date: September 2019
Why Watch It? Saint Maud is original horror movie with interesting philosophical points about religion, isolation, and shame. It was also has some incredibly creepy visuals.
Official Description: Hospice nurse Maud, a newly devout Roman Catholic, becomes dangerously obsessed with saving the soul of a former dancer in her care – but sinister forces, and her own sinful past, threaten to put an end to her holy calling.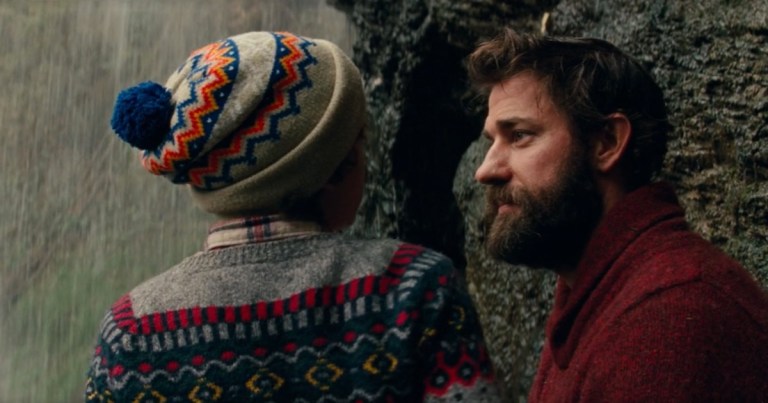 Release Date: March, 2018
Why Watch It? Have you seen a sensory-deprivation horror movie yet? No. Then watch A Quiet Place and experience an innovative new take on the horror/alien genre.
Official Description: If they hear you, they hunt you. In this terrifyingly suspenseful thriller, a family must navigate their lives in silence to avoid mysterious creatures that hunt by sound. Knowing that even the slightest whisper or footstep can bring death, Evelyn (Emily Blunt) and Lee (John Krasinski) Abbott are determined to find a way to protect their children at all costs while they desperately search for a way to fight back. Hailed by critics and audiences around the world, experience the must-see movie of the year.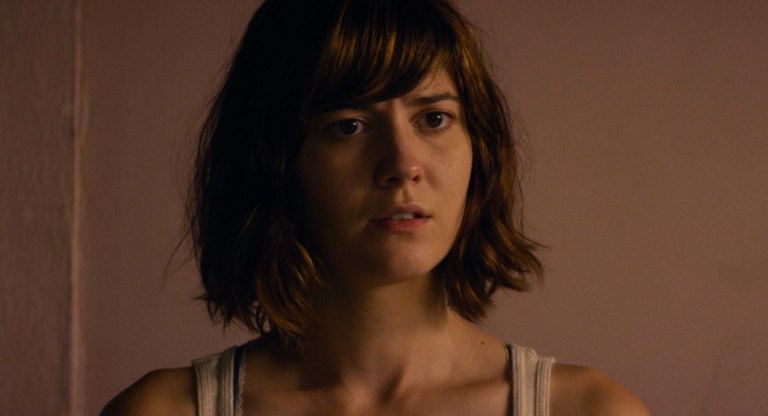 Release Date: March, 2016
Why Watch It? John Goodman's acting is A+ in this entertaining and very claustrophobic horror flick.
Official Description: After surviving a car accident, Michelle (Mary Elizabeth Winstead) wakes up to find herself in an underground bunker with two men. Howard (John Goodman) tells her that a massive chemical attack has rendered the air unbreathable, and their only hope of survival is to remain inside. Despite the comforts of home, Howard's controlling and menacing nature makes Michelle want to escape. After taking matters into her own hands, the young woman finally discovers the truth about the outside world.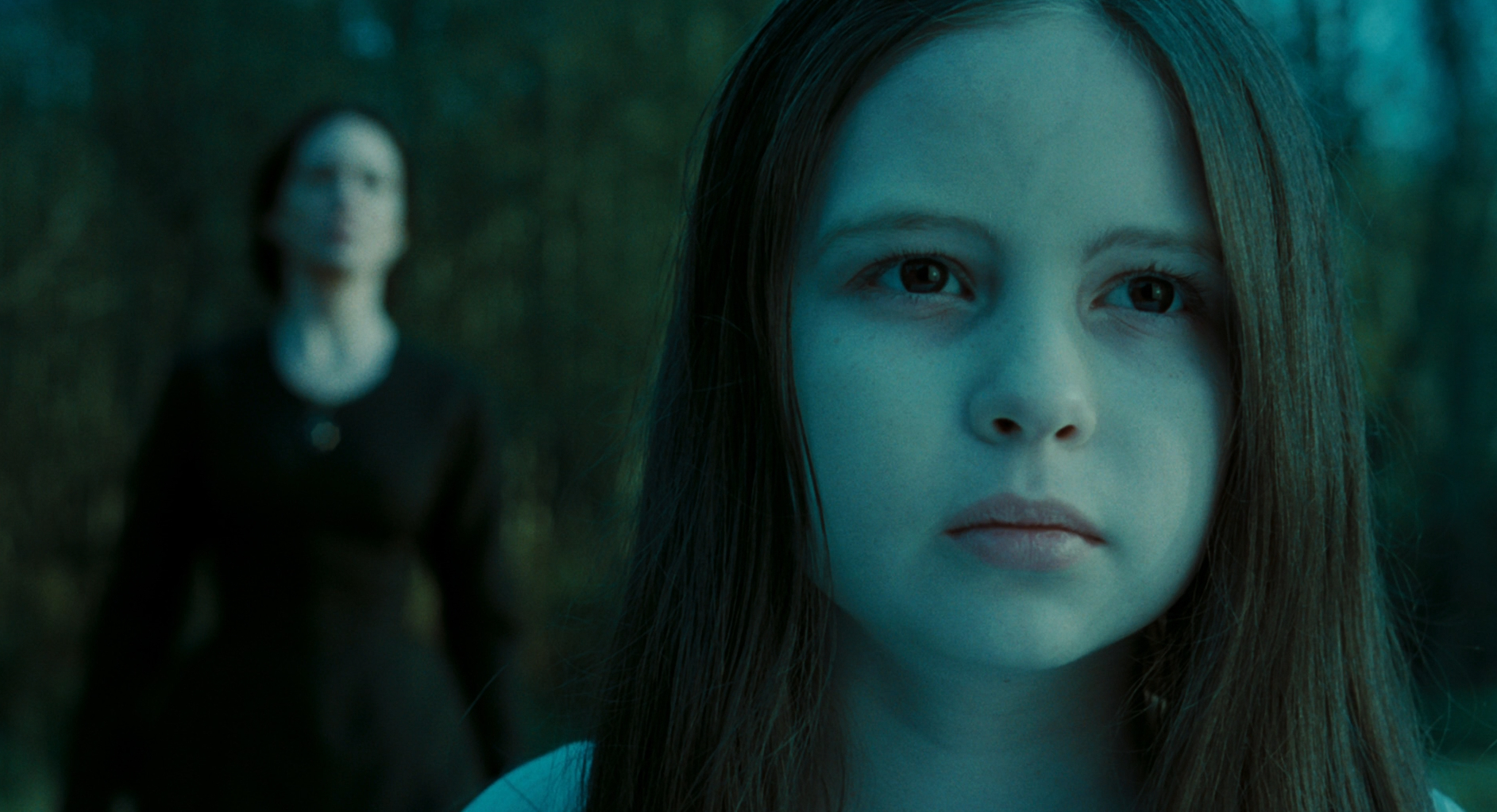 Release Date: October, 2002
Why Watch It? The Ring is routinely ranked as one of the scariest movies of all time. It's also a landmark moment where Japanese horror cinema went mainstream in the United States.
Official Description: This cinematic thrill ride will keep you on the edge of your seat from the stunning opening to the astonishing conclusion! It begins as just another urban legend – the whispered tale of a nightmarish videotape that causes anyone who watches it to die seven days later. But when four teenagers all meet with mysterious deaths exactly one week after watching just such a tape, investigative reporter Rachel Keller (Naomi Watts) tracks down the video…and watches it. Now, the legend is coming true, the clock is ticking and Rachel has just seven days to unravel the mystery of The Ring.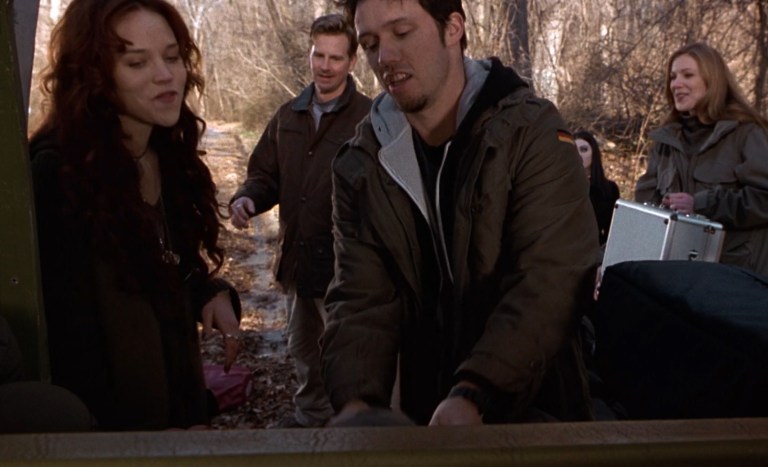 Release Date: October, 2000
Why Watch It? While the original Blair Witch Project is on Paramount Plus, they also have the sequel, which as critic Trisha Bartle notes — it's actually a very interesting movie with a unique backstory.
Official Description: To cash in on all of the "real world" hype of the events in the first film, a man from Burkitsville, Maryland opens a "Blair Witch Hunt" tour, which shows patrons various locations from the original film. A bunch of college students decide to take the tour, and wind up in Rustin Parr's house. There, they decide to camp for the evening, but in the morning, they realize they didn't sleep and they don't remember anything that happened the previous night. From there, they go back to town, and discover that something…or someone has come with them.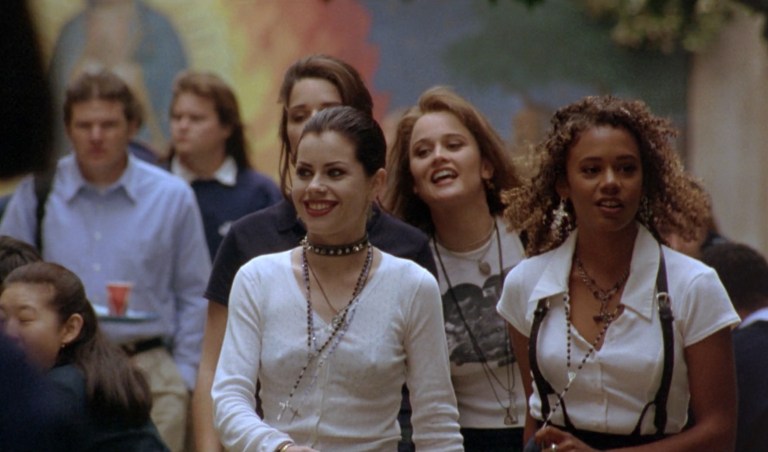 Release Date: May, 1996
Why Watch It? One of the best witch movies of the 1990s and an absolute cultural touchstone for Millennial women. Light as a feather, stiff as a board — you won't regret rewatching this and if you haven't seen it, what are you doing? Stop reading and go watch it.
Official Description: Four high school misfits who experiment with witchcraft must deal with the consequences of their newfound abilities.
More Horror Movies on Paramount+
There are over 100 horror movies on Paramount Plus. The full library can be found here.