44+ Insane Asylum Movies: Thrillers, Dark Dramas and More
How horrific is it to be betrayed by your own mind? These insane asylum movies are sure to answer that question with unimaginable, psychological scares.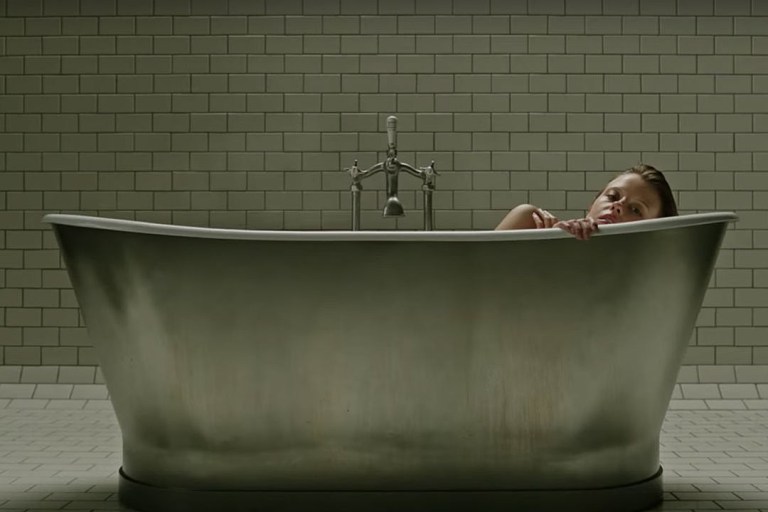 So much of the horror genre deals with outside threats—demons, ghosts, killers, and vengeful ex-lovers with revenge on their mind. But psychological horror seems to cut much deeper, since the threat comes from within. If it's bad to be betrayed by a lover, how much worse is it to be betrayed by your own brain?
Starting in the 1800s it widely became realized that mental institutions were hotbeds of abuse and sadism that would make a perfectly normal person insane. The following films deal with the dual horror of being tormented by one's own mind while being held captive in an institution where the workers seem hell-bent on ensuring that you never recover.
Old Insane Asylum Movies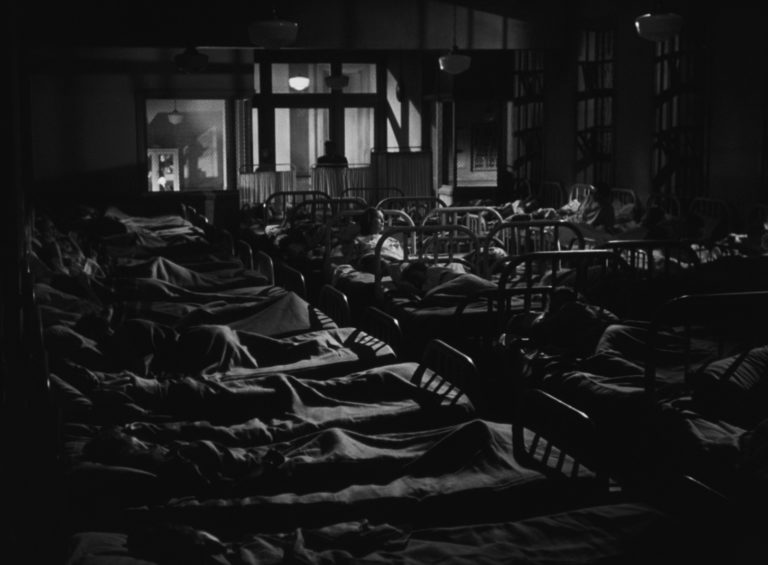 Widely considered to be the first Hollywood film to deal seriously with the topic of mental illness, The Snake Pit is based on a novel by Mary Jane Ward about her own negative experiences in psychiatric institutions. The book's title refers to an ancient practice of throwing mental patients into pits filled with snakes, with the "reasoning" being that since such an experience would drive any normal person insane, throwing an insane person in a snake pit would have the opposite effect. The novel, while a best-seller, was extremely controversial at the time because up until then, no one had any idea that mental asylums were hotbeds of abuse where patients were treated no better than animals. The film had such a tremendous effect that 13 states soon changed their laws regarding mental-health institutions. Olivia DeHavilland stars as a schizophrenic girl whose condition takes a turn for the worse once she is institutionalized. Some of the film was actually shot at Camarillo State Mental Hospital in California.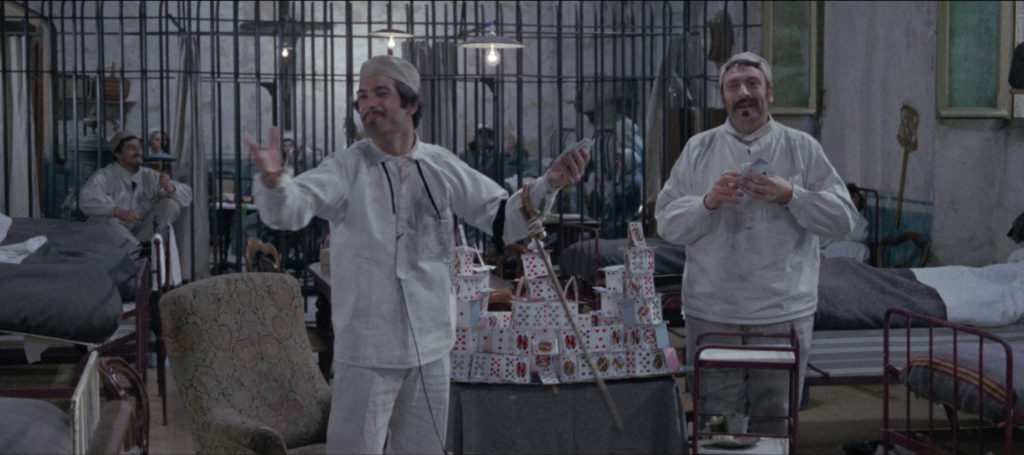 Alan Bates stars as a British private who is sent to an abandoned French town during World War I to keep an eye out for encroaching enemies. But the town's only remaining inhabitants are mental patients who've escaped from a local hospital, and they mistake him for the king. While he tolerates their pageantry and his assumed role as the "king," he frantically searches for a bomb that the Germans have rigged to go off and obliterate the town. While unsuccessful upon its release, King of Hearts became a staple of "Midnight Movies" in the mid to late 1970s along with others films such as Pink Flamingos and The Rocky Horror Picture Show.
This dystopian futuristic drama based on the Anthony Burgess novel is set in a world where England has been conquered by Soviet Russia and Russian slang has slowly made its way into the British vernacular. Malcolm McDowell stars as Alex, a sociopathic young gang member who enjoys "ultraviolence" and winds up in prison, where he becomes a candidate for a new state-sponsored medical procedure that forces him to become nauseous whenever he's faced with violence. When he's set free, he is easy prey for those who aren't physically sickened by violence. Although it's technically set in a prison rather than a mental hospital, the aggressive "curative" techniques are reminiscent of psychiatric overreach.
This British horror-comedy involves a group of people who are sent to "Brittlehurst Manor," which is ostensibly a health retreat but is actually a "Horror Hospital" where an evil doctor performs lobotomies on kidnapped hippies. The Terror Trap calls it a says the film is "wacko Brit horror with a gallows sense of humor" and calls it "No classic, but in the right frame of mind you might enjoy this minor effort which plays out like some Hammer film left out too long in the sun."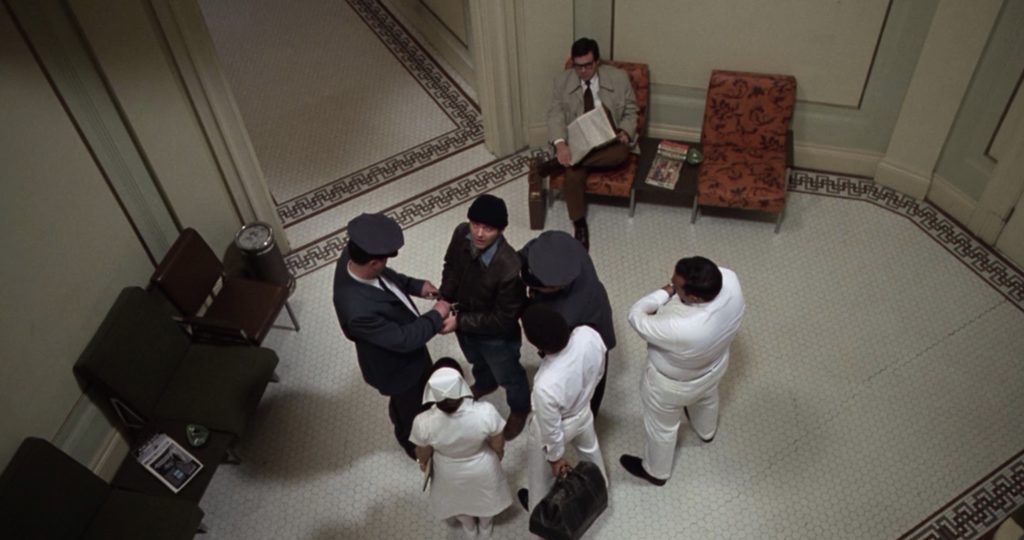 One of only three films in Hollywood history to win all top five Oscars for Best Picture, Director, Actor, Actress, and Screenplay, Cuckoo's Nest is based on a Ken Kesey novel that used psychiatric abuse as a metaphor for state cruelty. Louise Fletcher stars as the ice-cold Nurse Ratched, who mentally brutalizes and belittles the male patients in her care until she is confronted with Randall McMurphy (Jack Nicholson), a free-spirited and fun-loving man who faked mental illness to avoid prison.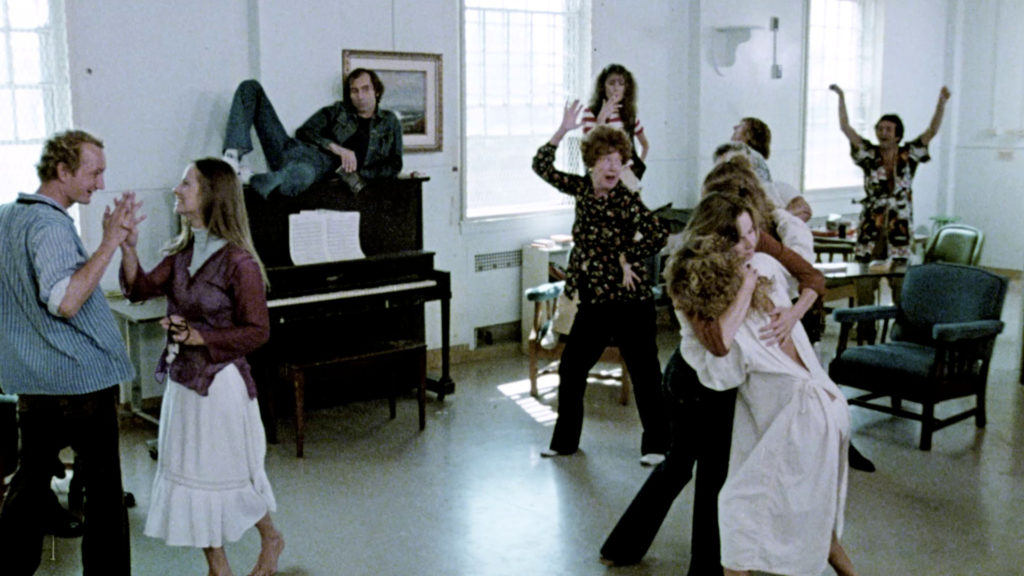 A perfectly sane college student named Kelly (Diane Hull) accidentally overdoses while dancing at a disco, is misdiagnosed as suicidal, and is then sent to the fifth floor of a mental hospital, where a perverted male orderly takes an unsavory interest in her. Most of the horror is derived from the fact that the woman knows she's sane, but no one—not even her boyfriend—will believe her.
This is a real ruckus of an 80s slasher film — and almost everyone with a sense of a humor will get a kick out of the gonzo, amusing, and terribly cheesy plot—that is, if you're a person who loves bad films. A group of teenagers trespasses into an abandoned insane asylum, but what do they find there? A lesbian punk band with communist insignia on their instruments. What will happen in this crazy clash of annoying people? Yet there is also an insane coroner on the property….You're going have to watch this terrible movie to find out. But mom! (You'll only get that joke if you've seen the movie.) There is no dissociative identity disorder in this movie or any mental illness really, just nonsense.
New Insane Asylum Movies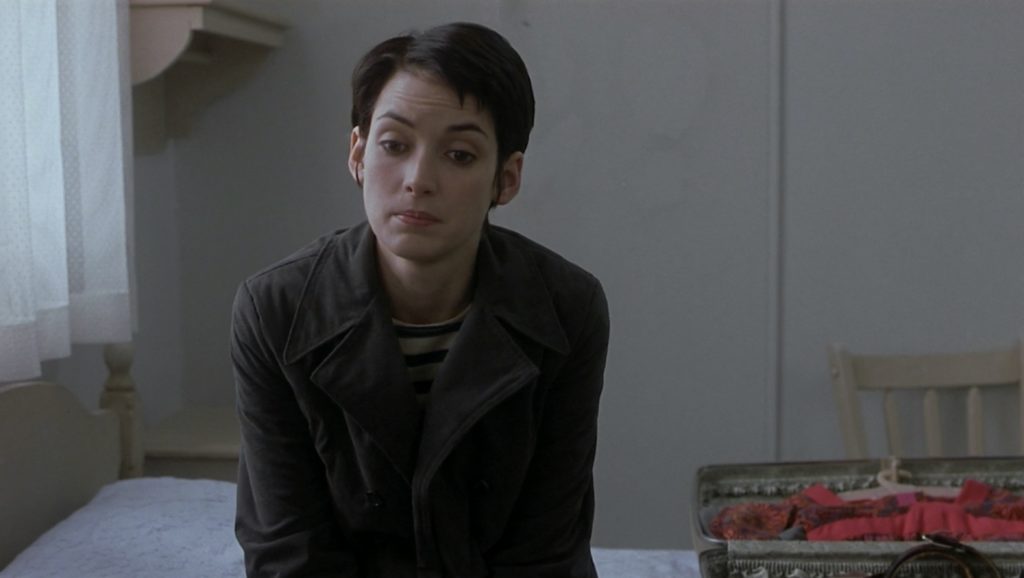 Based on a novel by Susanna Kaysen about her 18-month stay at an asylum in the late 1960s, the rights to Girl, Interrupted were purchased by Winona Ryder, who sat on the script for seven years before she found someone willing to produce it. It stars Ryder and Angelina Jolie as two girls in a mental hospital who form a friendship in order to survive the rigors of institutional life. Jolie, who on an Oscar for Best Supporting Actress, plays a sociopath who manipulates Ryder's character throughout. Rumor has it that she wouldn't even look at Ryder during the entire filming, because to see her as human would have dampened her role as an evil villain. Many scenes were shot at the Harrisburg (Pennsylvania) State Hospital.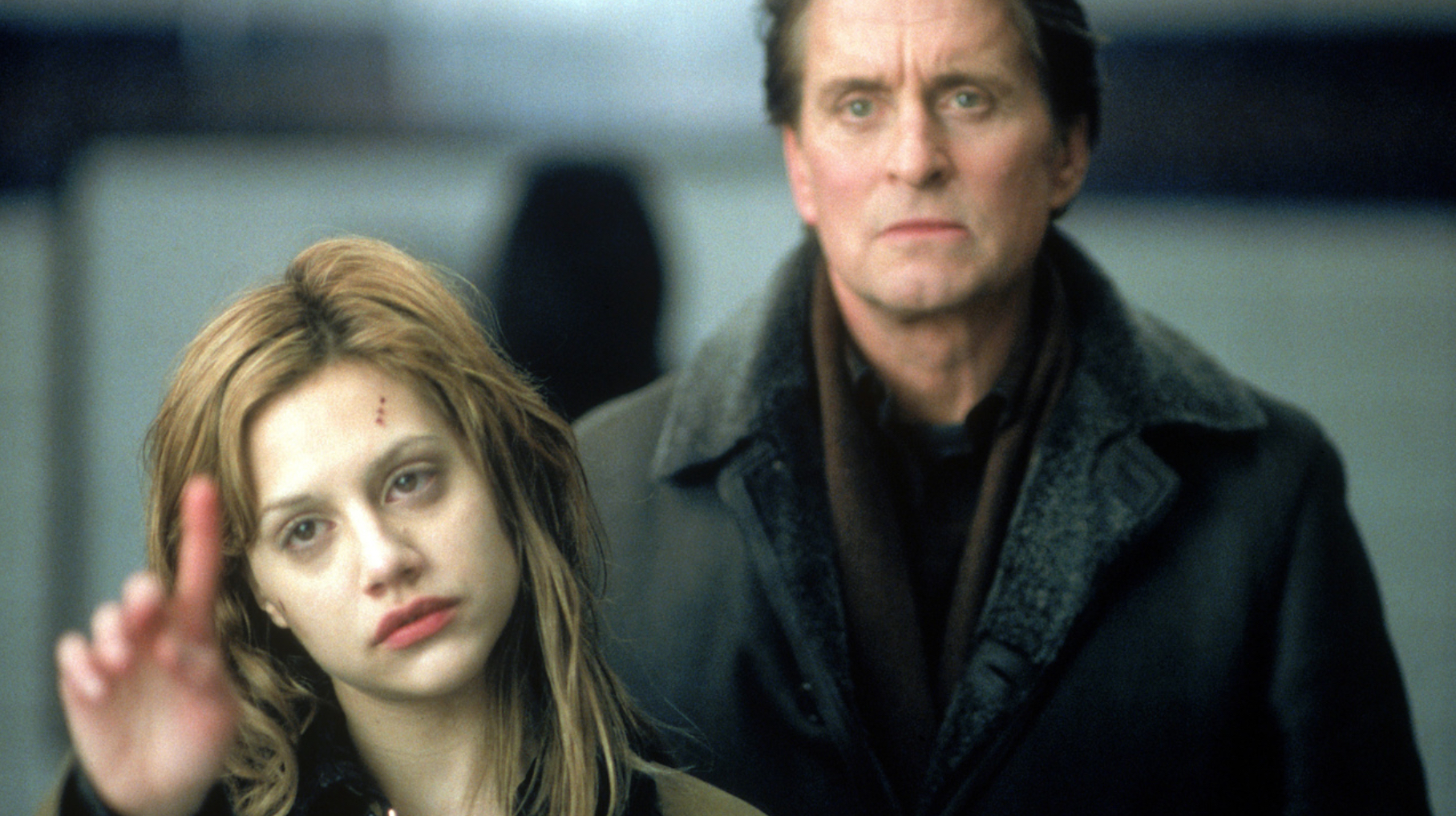 While it has other settings (like a wealthy Manhattan apartment), much of the crime thriller Don't Say a Word is set inside a dilapidated public mental health hospital in New York City. Brittany Murphy plays a young woman with severe PTSD. Michael Douglas is a prominent psychiatrist who must extract a set of numbers from her at any cost, compelled by the film's villain (Sean Bean) kidnapping his daughter.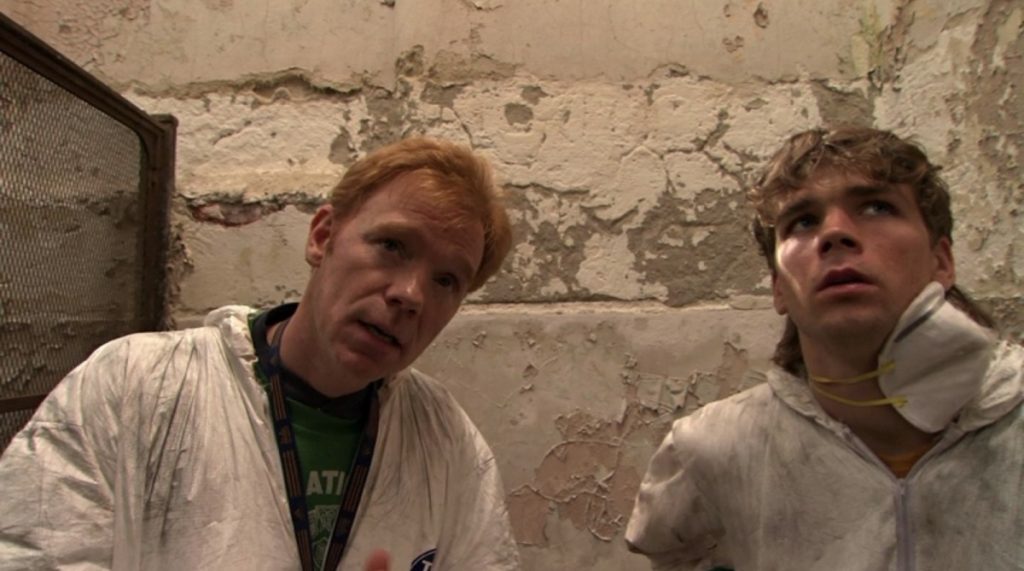 When an asbestos-removal crew wins a bid to work on an abandoned mental hospital, they chance upon a tape recording of a former patient with multiple personalities. After hearing the tape, the crew's leader begins behaving strangely. According to Mondo-Digital, "No one who has seen this film has ever forgotten those audio recordings, some of the most chilling aural concoctions in horror cinema this side of Black Christmas."
Halle Berry barely escaped a Razzie nomination for Worst Actress by portraying a female psychiatrist who wakes up one day confined to a mental hospital with no memory of what she did or how she got there. Roger Ebert saw some positive qualities to the film, though: "Any criticism of this movie that says it doesn't make sense is missing the point. Any review that faults it for going over the top into lurid overkill is criticizing its most entertaining quality."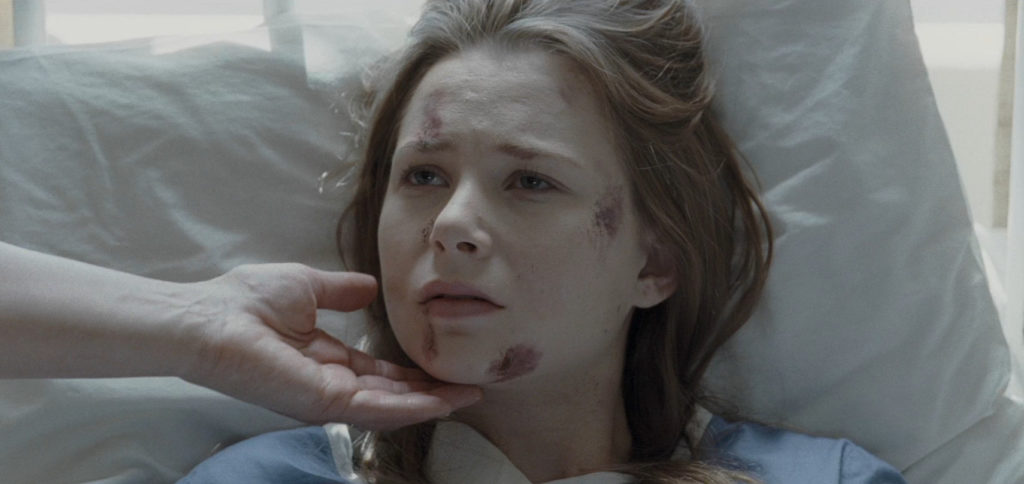 Horror maestro John Carpenter directed this thriller about a beautiful but troubled young woman (Amber Heard) trapped in a mental institution who slowly realizes that she and other patients are being physically brutalized by unseen forces. To her horror, she realizes that the unseen force is that ghost of a formerly institutionalized woman named Alice.
Martin Scorsese's Shutter Island is a trippy film filled with conspiracies and reeking paranoia that leaves you hanging and questioning reality. As always when Martin Scorsese and Leonardo DiCaprio collaborate, the film is a masterpiece of American cinema. Without giving away too much, this is a movie to watch if you're looking for a smart noir that engages with interesting philosophical questions about psychiatric care while providing stunning visuals. Despite all his previous success from the 1970s onward, Shutter Island became Martin Scorsese's highest-grossing film of all time until it was eclipsed by his next film, The Wolf of Wall Street. Leonardo DiCaprio stars as a grizzled US Marshal who is sent to investigate a patient's disappearance at a hospital for the criminally insane. Roger Ebert praised the movie: "The film's primary effect is on the senses. Everything is brought together into a disturbing foreshadow of dreadful secrets."
Oscar-winning actor Ben Kingsley (Gandhi) is featured as the director of a psychiatric hospital whose unorthodox treatment methods draw the suspicion of an Oxford graduate who arrives at the hospital to complete his medical training. Although it appears as if the treatment is helping the patients, all it takes is the sound of screams coming from the cellar one night to convince the medical student that something is horribly wrong.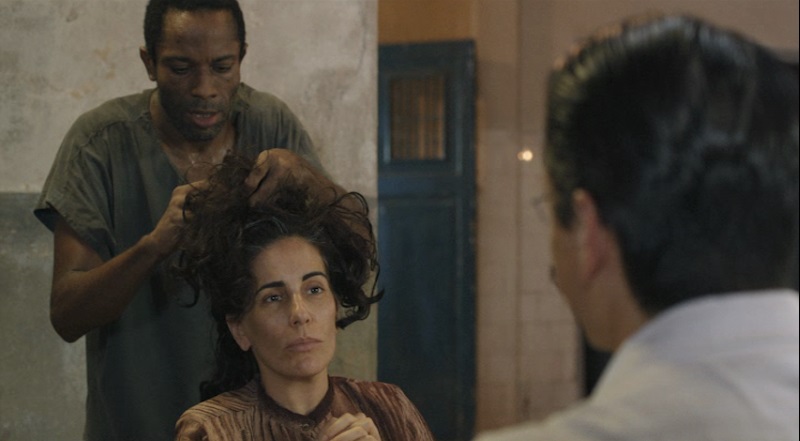 This Brazilian docudrama is based on the real-life story of doctor Nise da Silveira, a doctor who came to work at a psychiatric hospital in 1944 but refused to perform electroshock therapy and lobotomies because she deemed them to be inhumane. Instead, she wins the patients' trust by treating them as humans rather than animals and seeks to liberate them from their psychological torment through compassion and artistic expression.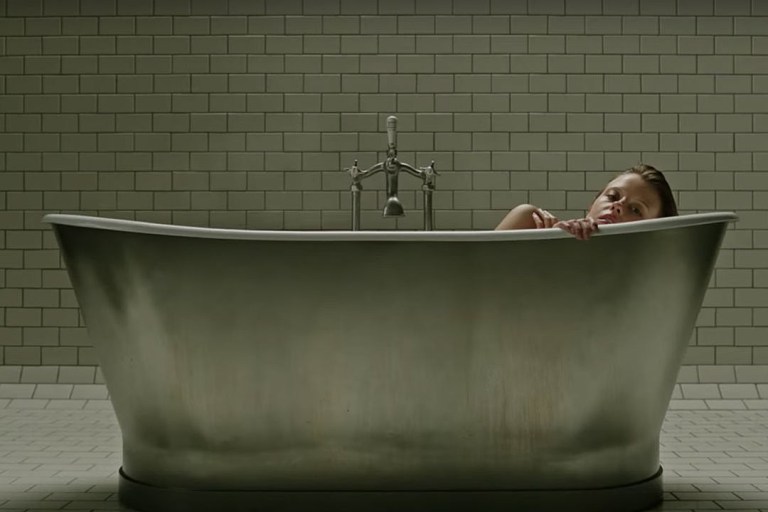 A psychological thriller set mostly in a remote "wellness" spa in the Alps that has all the visual trappings of a tuberculosis-era insane asylum. NYC executive Lockhart is sent to the spa to retrieve his boss. However when he checks in, he discovers no one ever checks out.
In this harrowing examination of mental illness, we only see the protagonist in a mental hospital in the final minutes of the film, long after it's too late—he's already gone on a murder spree and may have actually killed his therapist in the asylum. Joaquin Phoenix won an Academy Award for Best Actor in his performance as Arthur Fleck, a kind but beaten-down man whose murderous rampages are mistaken by political activists as some sort of revolutionary statement.
Other Movies Set in Mental Institutions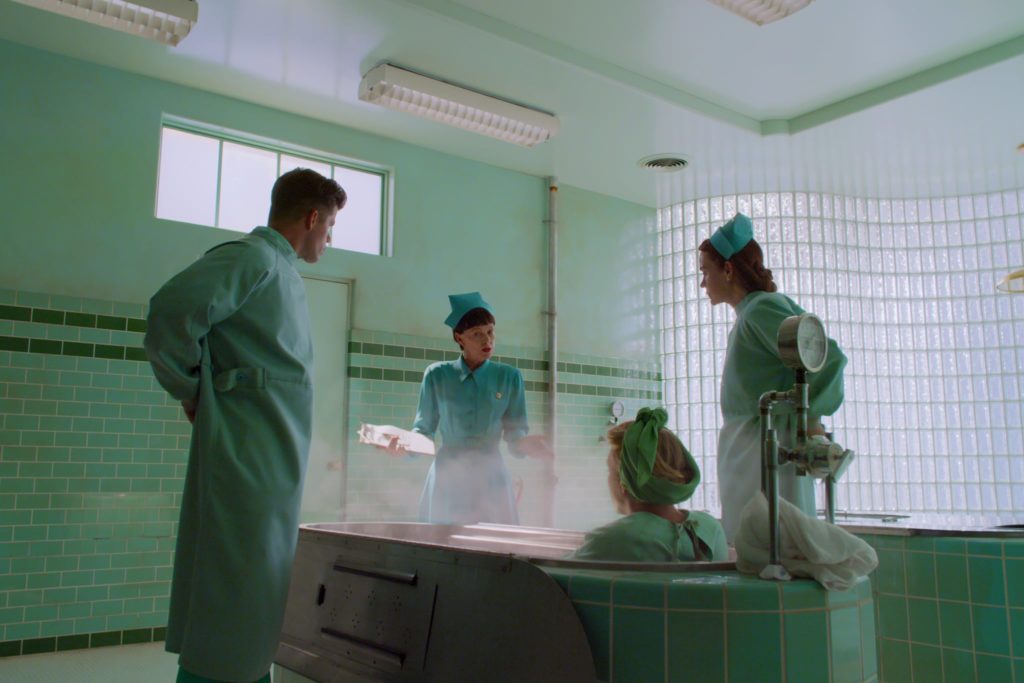 The Cabinet of Dr. Caligari (1920) is a German Expressionist silent classic that partially takes place in a psychiatric institution.
Spellbound (1945) is an Alfred Hitchcock thriller starring Gregory Peck as an imposter who seeks to become the new director of a mental hospital.
Bedlam (1946) is set in London during the 1760s and is set at Bethlem Royal Hospital, a real-life mental institution that was colloquially known as "Bedlam."
Harvey (1950) is based on a hit play from 1944 and stars James Stewart as the only man who is able to see a six-foot-tall rabbit named Harvey.
Three Faces of Eve (1957) is a black-and-white film that depicts a woman who has multiple personality disorder with uncanny realism.
Splendor in the Grass (1961) features Natalie Wood as a girl who slowly goes mad after her love for a handsome young man (Warren Beatty) is unrequited.
David and Lisa (1962) tells the story of a young couple who meet in a mental institution and struggle for a way to claw themselves toward freedom.
Shock Corridor (1963) involves a reporter investigating a murder in Japan who fakes mental illness in order to gain admission to an asylum and solve the murder.
Strait-Jacket (1964) stars Joan Crawford as a mother who returns home to her daughter after spending 20 years in an asylum for murder.
Asylum (1972) centers around a young doctor seeking a job at a mental institution who, as part of the application process, has to interview and diagnose four patients whose stories eerily converge toward the end.
Don't Look In The Basement (1973) focuses on a nurse who is a recent hire at a mental hospital and gradually realizes that the truly insane people run the place.
Seven Beauties (1975) is a film by independent auteur Lina Wertmuller involving an ordinary man who is sent to an asylum for murdering a pimp who tormented his sister.
I Never Promised You a Rose Garden (1977) is based on a best-selling novel about a schizophrenic teenage girl from a well-to-do family who spends three years in an institution after a suicide attempt. It was also the title of a hit country-and-western song by Lynn Anderson.
Halloween (1978) was a genre-redefining classic from John Carpenter whose villain, Michael Myers, wreaks havoc on his hometown after escaping from an asylum.
The Ninth Configuration (1980) is a horror-comedy about ex-Marines who live in a castle that is also a government mental asylum. It was directed by William Peter Blatty, who is most famous for writing the novel The Exorcist.
The Sender (1982) an amnesiac man is rescued from an attempted self-drowning and winds up in a mental hospital.
Frances (1982) stars Jessica Lange as famously troubled Hollywood actress Frances Farmer, who suffered a mental breakdown after being blacklisted.
A Nightmare On Elm Street 3: Dream Warriors (1987) features the Nancy Thompson character as a psychiatrist specializing in dream therapy who is assigned to treat children in a mental institution whose dreams are haunted by Freddy Krueger.
Dogra Magra (1988) is a surrealist masterpiece by Japanese director Toshio Matsumoto involving a mentally troubled young man who is frustrated that the doctors in his asylum attempt to treat him with Eastern philosophy.
Don Juan De Marco (1994) stars Johnny Depp as a man who is convinced he is the Don Juan of infamy. Marlon Brando stars as the psychiatrist who attempts to cure him of his delusion.
In the Mouth Of Madness (1995) involves a mental patient in a psychiatric facility who attempts to convince his therapist that a famous author's novels are driving people insane.
Good Burger (1997) in this outrageous and surreal children's film, the heroes of the film Ed and Dexter Reed are sent to an insane asylum called "Demented Hills" as their enemies have craftily got them committed. Through dance numbers, naive embrace of the clinically insane, and cartoon-like violence they do escape from their institution. It's one of the more zany sub-plots within a movie filled with zany tangents. The importance of this movie in cinematic cannon was mostly pushed by Netflix when they bought a license to stream it on their platform in 2014.
Angels of the Universe (2000) based on a novel referred to as an "Icelandic One Flew Over the Cuckoo's Nest," the film follows the downward trajectory of Paul, a failed artist who loses his mind after a romantic rejection. He finds some odd friends in the asylum—one man thinks he's Hitler, and another believes he telepathically wrote a song for The Beatles.
Lunacy (2005) is a Czech film set in an insane asylum that borrows from the work of Edgar Allan Poe and the Marquis de Sade that blurs the lines between a mental hospital and a mental patient's internal world.
I'm a Cyborg But That's Okay (2006) is a South Korean romantic comedy implasibly set in a mental institution.
Palata N°6 (2009) is a Russian film whose title means Ward No. 6 and deals with a psychiatrist in a mental institution who slowly goes insane after listening to a patient's thoughts on philosophy.
Reel Evil (2012) tells the story of three filmmakers who seek to make a documentary at a mental hospital, only to realize it's haunted.
Silver Linings Playbook (2012) stars Bradley Cooper and Jennifer Lawrence who find that love is a way to help them escape the prison of mental illness.
Play Hooky (2014) this mumblegore-ish movie shows five teenagers breaking into an abandoned insane asylum and the aftermath of it.
Ratched (2020) while this Netflix and Ryan Murphy series is a series and not a movie, it does feel like a movie and explores psychiatric hospital and includes one too many lobotomies.
Smile (2022) the lead character in this movie works at a psychiatric center somewhere in New Jersey.