Takashi Miike Made an Episode of 'Masters of Horror' That Was Too Disturbing to Be Released in the US
"Everyone kept telling me that America's a free country and that I could really do whatever I wanted."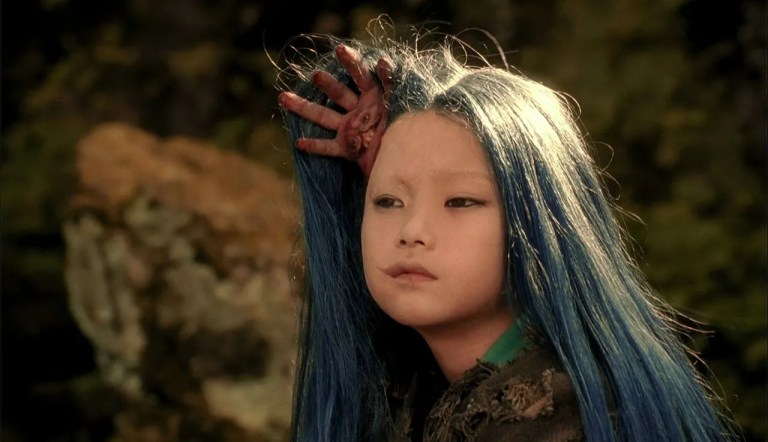 Prolific Japanese director Takashi Miike is so well-known for violent movies that guests at the 2001 premiere of his film Ichi the Killer (2001) at the Toronto International Film Festival received branded barf bags in case the film's gory scenes made them sick. Later, the British Board of Film Classification banned the unedited release of Ichi in England due to excessive sexual violence. It was also banned in Norway, Germany, and Malaysia. Mike has also made more commercial films for a general horror audience such as One Missed Call (2003).
Past censorship may have made the opportunity to create an entry into Showtime's Masters of Horror series more desirable for Miike, along with the show's alumni of iconic horror directors such as John Carpenter, Tobe Hooper, and Dario Argento. Masters of Horror was an anthology series that showcased a one-hour standalone horror movie by a different director for each episode. Directors were promised creative freedom over their episode.
Miike agreed to participate, and his entry, Imprint, was scheduled to premiere on January 27, 2006. It was supposed to be the final episode of the show's first season. However, after viewing the episode, Showtime pulled it, and it never aired.
I thought that I was right up to the limit of what American television would tolerate. As I was making the film I kept checking to make sure that I wasn't going over the line, but I evidently misestimated.

Takashi Miike, Takashi Miike makes his mark
Imprint is based on the story "Bokkee Kyotee" by Shimako Iwai. It follows an American journalist, Christopher, in Japan searching for his girlfriend, Komomo, whom he believes has been sex-trafficked. Christopher drinks sake and asks a sex worker to tell him a bedtime story. She tells him the story of being sold into sex slavery and coming to the island where she met Komomo. When the Madam's ring was stolen, Komomo was tortured for information and hung herself in despair that Christopher had not rescued her.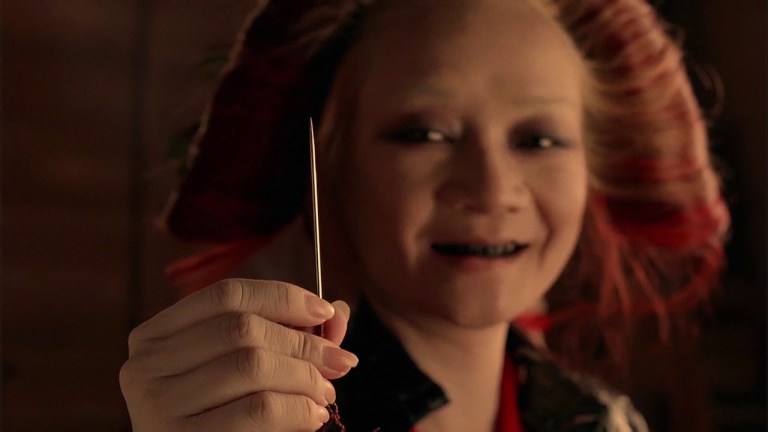 When Christopher refuses to believe her story, the sex worker tells it again. This time, she goes into detail about her tragic upbringing and tells Christopher she framed Komomo for stealing the Madam's ring and killed her (after she was tortured) to save Komomo from the fate of having her as an "evil friend," which would have sent Komomo to hell. Christopher is still sure that the sex worker is leaving part of the story out.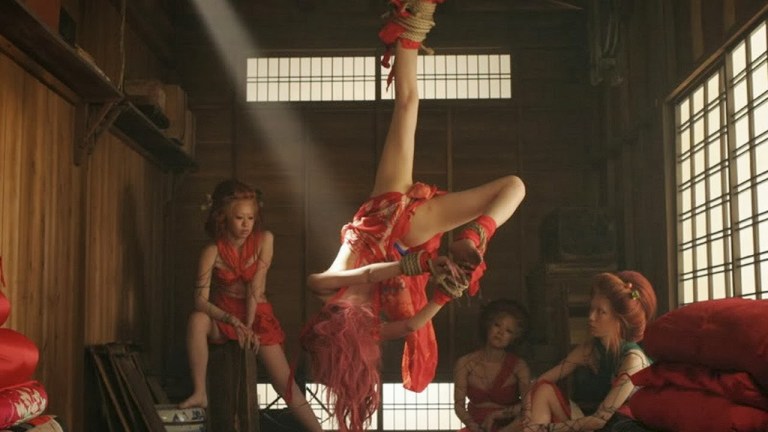 The sex worker then reveals she has a parasitic twin named "little sister" — a head in a hand hidden underneath her hair. She says she is the product of incest and that "little sister" has directed her to kill her father and frame Komomo for stealing the Madam's ring. Little Sister then begins to talk using Komomo's voice and reminds Christopher that he cannot escape hell, as he has killed his sister. Christopher shoots her.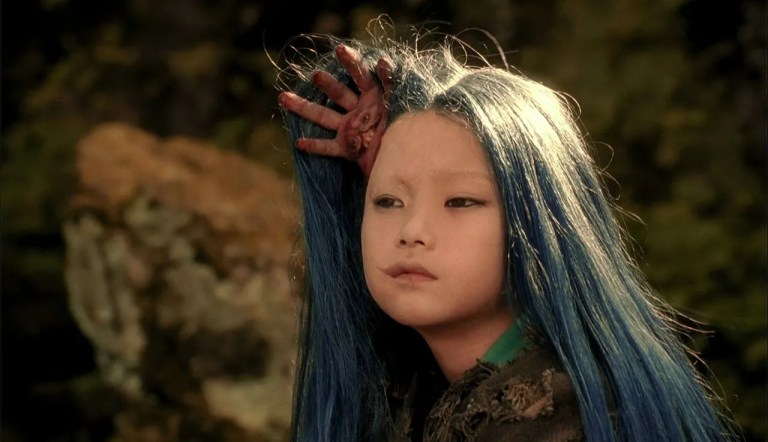 In an epilogue, Christopher is in jail for killing the sex worker. He is tormented by memories of the sex worker, his sister, and Komomo.
Everyone kept telling me that America's a free country and that I could really do whatever I wanted. It's cable TV, so don't hold back at all and make it as scary as possible. So I did that and then when I showed it to the producers in Japan, they were like, 'I know we told you that you can do anything, but this is going too far. This is way too far.'

Takashi Miike, Takashi Miike Looks Back on His Controversial "Masters of Horror" Episode, "Imprint"
Unfortunately, even though Miike checked with production several times while making Imprint, it was deemed too offensive to air. Executive producer Mick Garris requested a series of edits which Miike agreed to, but even the edited version was not accepted by Showtime. It was the only Master of Horror episode that was cut from the show for being too disturbing. Miike maintains that Imprint is the scariest project he has ever worked on. Horror fans can find the episode on YouTube and via DVD and decide for themselves.