Mumblegore Movies: Best Low-Budget Horror Movies
Learn about mumblecore movies turned mumblegore with this list. These mumblegore movies may be low-budget, but the scares feel more realistic than ever.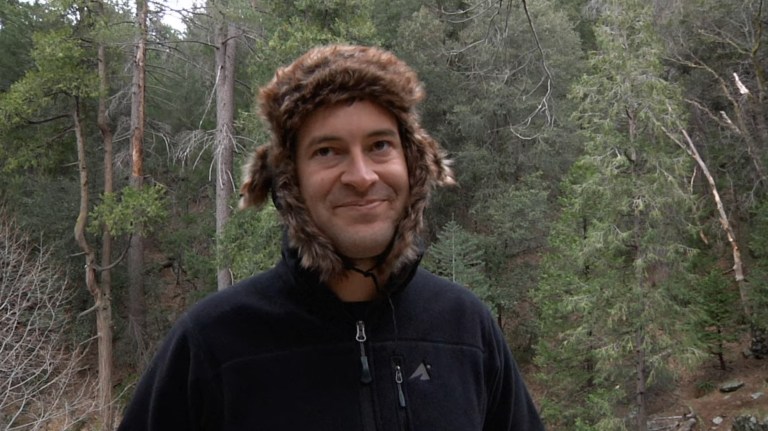 To understand what qualifies as mumblegore, you must first understand the concept of mumblecore. Mumblecore is a genre of indie films that have these key characteristics: low-budget production, naturalistic acting and dialogue, character-driven plots with a focus on relationships, and actors who often improvise lines. Clerks (1994), John Cassavetes, and Gus Van Sant are considered early influences.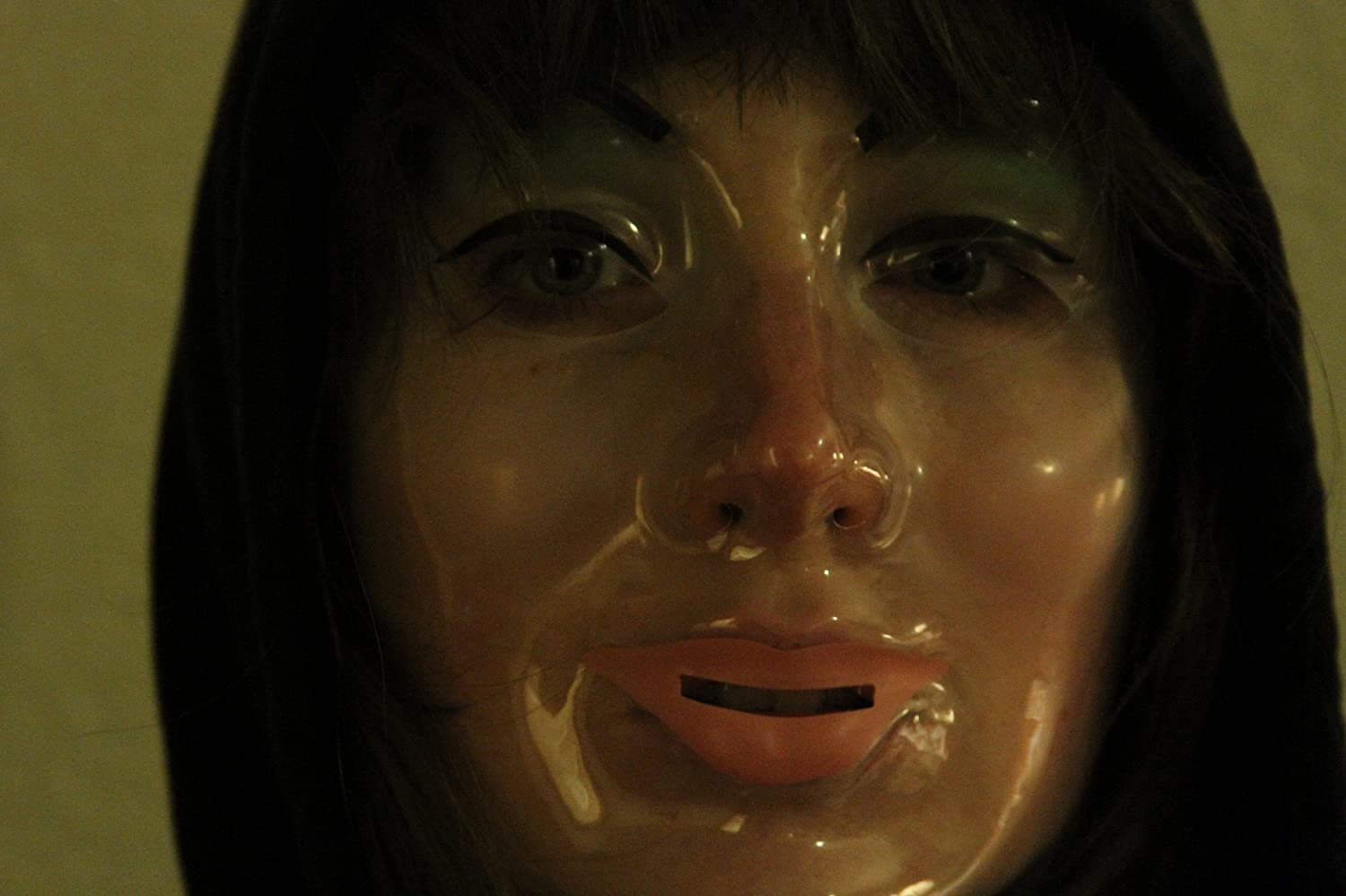 Mumblegore utilizes these same techniques in horror, and there are many overlapping key players with mumblecore, such as the Duplass brothers, Greta Gerwig, Joe Swanberg, and Adam Wingard. Logan Ann Taylor of Split Tooth Media called it the "predecessor for the Blumhouse Productions house brand of horror: small, low budget, scrappy and original films." The trend faded in the 2010s, and many of the filmmakers attached to mumblecore oppose the label, but it became a recognizable genre nonetheless.
If you're looking for a horror movie with a realistic feel that offers more than jump scares, here are the 12 best mumblegore films.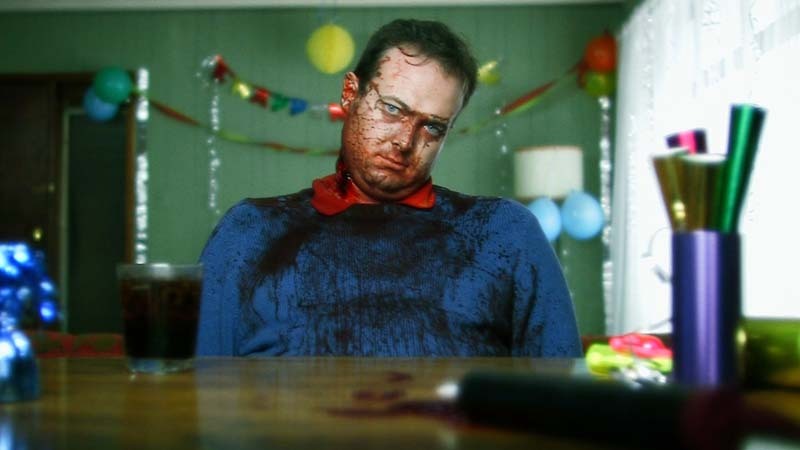 The Signal opens with Mya (Anessa Ramsey) leaving the apartment of Ben, with whom she's cheating on her husband. Ben tries to convince her to hop on a train and leave town with him. When she's gone, he turns on the TV to strange images and static. She arrives at her own apartment to find people acting aggressively in the hall. Inside, her husband Lewis (A. J. Bowen) and two of his friends are trying to fix their TV. A fight ensues, and Lewis beats one of the friends to death. It becomes known that the static interference from TVs, radios, and phones is making people act violently. After Lewis's outburst, Mya rushes out and discovers a brutal scene of her neighbors killing one another. After hiding out in another apartment overnight, she returns home to find Lewis tied up. She leaves, deciding to head to the train station in hopes of finding Ben. The story unfolds with Mya attempting to reunite with Ben as both he and Lewis try to get to her first. Jim Emerson of Roger Ebert gave it 3 out of 4 stars, and Karen Kemmerle of Tribeca Film called it "raw, grainy and insanely visceral" while comparing it to "great 70s horror movies."
Don't you love when everything goes hilariously wrong for the bad guys? This dark comedy follows the lonely Chris, who stumbles upon an invitation to a Halloween party. He decides to show up donned in a homemade costume — unfortunately for Chris, it's a trap. The hosts are art-school students who plan to murder him as part of an art installation in hopes of receiving grant money. But the inexperienced killers accidentally lose a few of their own and end up turning on each other. The film holds a 100% approval rating on Rotten Tomatoes and won the Audience Award for Best Narrative Feature at the Slamdance Film Festival.
Ti West is another big name in mumblegore, and House of the Devil is one of his most highly rated films. Set in the 1980s, it spotlights Samantha, a young college student desperate for cash. She shows up for a babysitting job, only to discover that she's been hired to sit in the home of an elderly woman, who isn't expected to leave her room, while her daughter and son-in-law are out. She reluctantly agrees after the son-in-law doubles her agreed-upon pay. A series of strange events culminates with Samantha hearing noises on the home's third floor, but she suddenly loses consciousness. When she comes to, she's the object of a satanic ritual. House of the Devil received generally positive reviews, and Jocelin Donahue won Best Actress at the Screamfest Horror Film Festival. Genre favorites Greta Gerwig and A. J. Bowen make appearances.
This one is filled to the brim with mumblegore icons — directed by Adam Wingard, cowritten by Simon Barrett, and starring A. J. Bowen, Joe Swanberg, Lane Hughes, and Amy Seimetz. The film follows Sarah, the ex-girlfriend of serial killer Garrick, as she struggles to maintain sobriety due to her haunting past relationship. During a prison transfer, Garrick escapes and goes on a killing spree in search of Sarah.
Dan and his girlfriend Parker, along with Dan's childhood friend Joe, enjoy a day of skiing on Utah's Mount Holliston. The resort prepares to shut down early due to an impending storm, but the trio convinces the lift attendant to let them go one last time. Before they reach the top, the ski-lift attendant has to leave his position, telling a coworker that they're waiting on three skiers. He shuts down the lift after seeing a different group reach the bottom of the mountain, leaving Dan, Parker, and Joe stranded on the chairlift. Their screams go unheard and, knowing that the slopes will be closed for a week, they're forced to go to extreme measures for survival. Frozen was a NYT Critics' Pick and was nominated for a Saturn Award for Best Horror Movie.
You're Next is another knockout horror film that was directed by Adam Wingard and written by Simon Barrett. The cast is made up of the duo's regulars: Joe Swanberg, A. J. Bowen, Amy Seimetz, Lane Hughes, and Ti West even makes an appearance. Erin is on a trip with her boyfriend Crispian to meet his wealthy family for the first time. As if that's not enough pressure, the reunion is interrupted when crossbows come flying through the window during dinner. The family must battle three masked invaders intent on killing them — luckily Erin knows a thing or two about fighting back thanks to her upbringing on a survivalist compound. The film made almost 27 times its budget in the worldwide box office.
V/H/S is an anthology of short films within a framed narrative. It starts out with criminals (played by Adam Wingard, Lane Hughes, and Simon Barrett) who are offered money to break into a house and steal a VHS tape. The shorts begin as they pop tapes into the VCR. The first, Amateur Night, is directed and cowritten by David Bruckner (The Signal) and shows an amateur porn tape gone wrong. In the next film, we watch a seemingly happy couple enjoying their second honeymoon until a mechanical fortune teller warns them of an upcoming reunion with an old lover. Second Honeymoon is written and directed by Ti West, with a cast of Joe Swanberg, Sophia Takal, and Kate Lyn Sheil. Tuesday the 17th, written and directed by Glenn McQuaid, is the third short about a friends' camping trip at a previous murder site. Next up is Joe Swanberg's The Sick Thing That Happened to Emily When She Was Younger, written by Simon Barrett. This short shows Emily and her boyfriend James through video chats. Weird things start happening in Emily's apartment, and she becomes fixated with a growing bump on her arm. The final installment is 10/31/98, directed by the Radio Silence collective and written by Matt Bettinelli-Olpin, Tyler Gillett, Justin Martinez, and Chad Villella (who also act in the short). Four friends set out to attend a Halloween party but mistakenly enter the wrong home. They come to believe that they're in a haunted attraction as they experience paranormal activity — but are they? V/H/S and its sequels were created and produced by Brad Miska, founder of Bloody Disgusting.
Ti West's The Sacrament is based on the 1978 "Jonestown Massacre" in Guyana. A. J. Bowen stars as Father, a fictionalized version of cult leader Jim Jones; Amy Seimetz is Caroline, a recovering addict who lives in the cult's compound called Eden Parish; and Joe Swanberg plays Patrick, Caroline's journalist brother, whom she invites for a visit. Patrick arrives at Eden Parish with his friends and fellow journalists, Sam and Jake. After a bizarre interview with Father, things quickly spiral downward. The group learns of abuse and brainwashing within the community, and several members ask for their help fleeing. Unfortunately, it's not easy to escape a suicide cult.
Coherence is the directorial debut of James Ward Byrkit. Emily attends a dinner party with her boyfriend Kevin on the night of a comet passing. In attendance are James's longtime friends as well as his ex-girlfriend Laurie, who yearns to get him back. The power goes out during the gathering, and only one house in the neighborhood remains lit. Two of the guys head to the house to ask to use their phone but discover a box containing a ping-pong paddle and pictures of themselves with numbers written on the back. It dawns on them that the other house is an alternate version of their own — and it's not the only one. They come into contact with multiple versions of themselves and struggle to figure out which of their friends are the right ones.
After a pregnant woman named Esther is attacked and her baby is stillborn, she attends a support group for grieving parents. There she befriends Melanie, a woman whose son and husband were killed by a drunk driver. While at the mall, Esther happens to see Melanie calmly walk in alone before screaming to a security guard that her son had been kidnapped. Later, Melanie is seen getting a boy out of her car, and Esther finds out that her husband (played by Joe Swanberg) is alive. You might be making assumptions on where this is going — but you would be wrong. This one is filled with twists and turns. Brian Tallerico of Roger Ebert gave it 3 out of 4 stars and compared it to "the early works of David Cronenberg."
Produced by the Duplass brothers and starring Mark Duplass and Patrick Brice, this found-footage film tells the tale of Josef, a man with a baby on the way and an inoperable brain tumor that will kill him before he meets his son. He hires Aaron to shoot a video diary for his wife and unborn child. It doesn't take long for Josef's disturbing behavior to frighten Aaron, and he's forced to escape the cabin. He makes it home safely, but the comfort doesn't last long. Josef starts sending alarming mail, and Aaron realizes he's being stalked. A sequel was released in 2017, after which the Duplass brothers announced plans to release a third film.
Will (played by Logan Marshall-Green) and his girlfriend Kiara are invited to a dinner party, along with several old friends, hosted by his ex-wife Eden. She and her new partner David live in the home that she used to share with Will. Through flashbacks, we learn that the couple's young son was killed in a tragic accident which led to Eden becoming suicidal. Will immediately realizes that his ex is acting strangely, and the reason why becomes clear once the hosts sit everyone down to talk about a group they joined called "The Invitation." Will tries to warn the others of impending danger, but he's brushed off until it's too late. Drew Tinnin of Dread Central gave it 4 out of 5 stars and said, "The Invitation works so well because it taps into our general distrust of the world around us and how our survival instinct has been muted and ignored in order to maintain the appearance of being polite."
More Low-Budget Horror Films
Horror films are often low-budget and one of the best ways for aspiring filmmakers and actors to make a splash in Hollywood. While critics might lambast this genre, true horror fans love it. So there are virtually an infinite amount of movies that could make this list.
The Devil Bat (1940) is an old black and white movie, one of the earliest low-budget horror films.
Robot Monster (1953) a man in a gorilla suit and a diving helmet threatens to annihilate the world with nuclear radiation. Made on a budget of $16,000, it grossed $1 million.
Plan 9 From Outer Space (1959) is frequently voted the worst film ever made and features "flying saucers" that are clearly paper plates on strings.
Beast of Yucca Flats (1961) is a post-nuclear apocalyptic tale that mostly involves found footage and dubbed-in dialogue.
The Creeping Terror (1964) is also filled with found footage and dubbed dialogue and features a monster that looks like a giant set of bagpipes.
Frankenstein Meets the Space Monster (1965) is an impossibly strange tale, mostly because there's no Frankenstein in it.
Night of the Living Dead (1968) is a black-and-white zombie classic that cost $114,000 to make but grossed over $30 million.
Horror Hospital (1973) this British horror film is so low budget, inconsistent, spoof-like and terrible that it has become in a certain way a cult classic, despite it being filled with cheap thrills that don't even come close to being scary.
Halloween (1978) ushered in the "slasher" genre of the late 70s and most of the 1980s. It cost $325,000 to make but raked in over $70 million at the box office.
The Blair Witch Project (1999) is one of the most financially successful films of all time when one considers that for every dollar it cost to make, it made back more than a thousand dollars.
Poultrygeist: Night of the Chicken Dead (2006) this satirical horror musical by Troma Entertainment about zombie chickens cost a half-million dollars to make but took in barely $20K at the box office.
Baghead (2008) a group of screenwriters convenes in a cabin in the woods to write a horror screenplay, only to realize that everything they write suddenly comes true.
The Puppet Monster Massacre (2010) involves a group of teens who spend a night in a mansion—but not just any mansion, because this one's filled with puppet monsters.
The Last Exorcism (2010) is a low-key possession film that made back more than thirty times what it cost to make.
Blue Ruin (2013) is a revenge film that was entirely financed through a Kickstarter campaign.
Creep (2014) is a spoof of found-footage horror films that still packs a few scary moments.
I Recorded a Murder (2016) involves a filmmaker who accidentally films a murder that people mistake for a suicide.
The Lodge (2019) a family reunion turns sour in a remote village.
The Dead Don't Die (2019) famed indie filmmaker Jim Jarmusch made this zombies-rising-from-the-grave movie.