50+ Best Movies About Cults
This list of the best movies about cults will have you questioning the groups you're apart of while wondering— if you were in a cult, would you recognize it?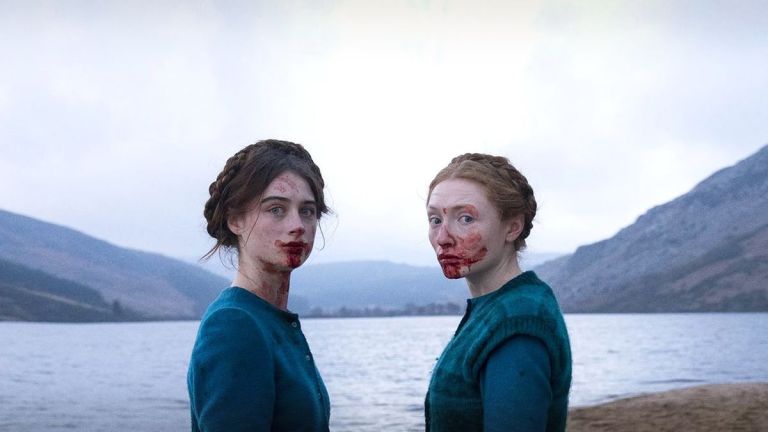 The fear (and fascination) with cults is nothing new and movies about cults have been around since we started making films.
The term cult comes from the Latin word cultus, which means to worship a deity, but in the last few centuries its colloquial definition has transformed. In a 1981 edition of the Harvard Mental Health Letter, psychiatrist Robert Jay Lifton defined three characteristics of a cult:
A charismatic leader who is worshiped
Coercive persuasion
Economic, sexual, and other exploitation of members
We've witnessed many groups that fit this bill in recent history: the Manson Family, the Branch Davidians, Jonestown, Heaven's Gate, NXIVM, etc. So how does this keep happening? It's simple, really. They start out just like any other church or collective by reeling their members in with the promise of unconditional love and community. By the time a follower realizes that something sinister is underway, it's too late. That's what makes this kind of cult so terrifying — it could happen in our very own organizations. Would we recognize it? Would we be willing to make a commotion?
There's also a fear beyond this classification. The Satanic Panic of the 1980s still permeates our society even though all claims of ritualistic abuse remain unfounded, equivalent to a modern-day witch hunt. Like cults, mass hysteria isn't new and it's easy to see how one small outcry can turn into something unstoppable — particularly when it involves an otherness.
Movies have explored every aspect of these strange groups — the manipulation and brainwashing by human beings, occultism and the Devil, political and doomsday groups — you name it. So what's scarier: another person controlling your fate, or a group with no physical leader to take down? Here are 50+ horror movies to help you find out.
Movies about Cults
Horror legends Bela Lugosi and Boris Karloff team up in what is thought to be the first horror film to depict satanism as a cult. Karloff plays the leader of a satanic group who takes his orders from a book called The Rites of Lucifer. As he plans to sacrifice a beautiful blonde woman to Satan during the New Moon, Lugosi's character attempts to save the day.
A young female college student with an interest in the occult pays a visit to the fictional town of Whitewood, Massachusetts, where a witch had been burned at the stake in 1692. Upon her arrival, she realizes that witchcraft is anything but dead in the town. The following incantation by one of the followers caused the film to be banned in several places:
I have made my pact with thee O Lucifer! Hear me, hear me! I will do thy bidding for all eternity. For all eternity shall I practice the ritual of Black Mass. For all eternity shall I sacrifice unto thee. I give thee my soul, take me into thy service.
A notoriously bad film—so bad that even its director called it the worst film ever made—this was featured on Mystery Science Theater 3000, whose creators also called it the worst movie they'd ever had to mock. Even its name is dumb—"manos" means "hands" in Spanish, so the film's title literally translates as Hands: The Hands of Fate. In short, a family gets lost driving around in the desert and encounters a polygynous pagan cult led by someone known as The Master. ("Polygynous" means that a man can have multiple wives as well as sex partners.) The family quickly senses danger and tries to extricate themselves from the hands of…the hands of the man who holds their fate.
A movie so iconic that it was selected for preservation in the National Film Registry by the Library of Congress. Mia Farrow gives a convincing performance as Rosemary, a soon-to-be mother who discovers a satanic coven is after her baby. Rosemary's inescapable situation and paranoia are palpable. The film earned several accolades that are incredibly rare for the genre — it won Best Supporting Actress and was nominated for a Best Screenplay at the Academy Awards. It also won Best Supporting Actress at the Golden Globes and received two other nominations. Roman Polanski was nominated for awards by the Writers Guild of America and the Directors Guild of America.
The Devil Rides Out (titled The Devil's Bride in the United States) is considered one of director Terrence Fisher's best films. A man investigates his friend's son and finds that he's involved in a devil-worshipping cult. He's able to rescue the son and another young member but faces the wrath of the cult's leader who attacks him with black magic. The film was a box-office flop but was perceived very well with critics. It now holds a 95% approval rating on Rotten Tomatoes.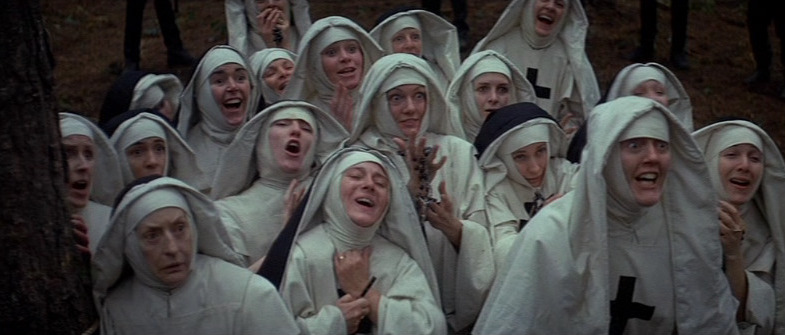 A film so controversial it initially received an X rating and was banned in many countries — some countries have still never released it in its original, uncut form. It tells a dramatized account of the real life Urbain Grandier, a French Catholic priest who was burned at the stake for witchcraft. The film also focuses on sexual repression, as the nun who accuses Grandier of witchcraft did so because she was sexually attracted to him and angry that he married another woman. A town-wide exorcism transitions into a public orgy, which caused audiences to deem it "pornographic." Despite the outcry, The Devils won Best Director at the Venice Film Festival and from the National Board of Review.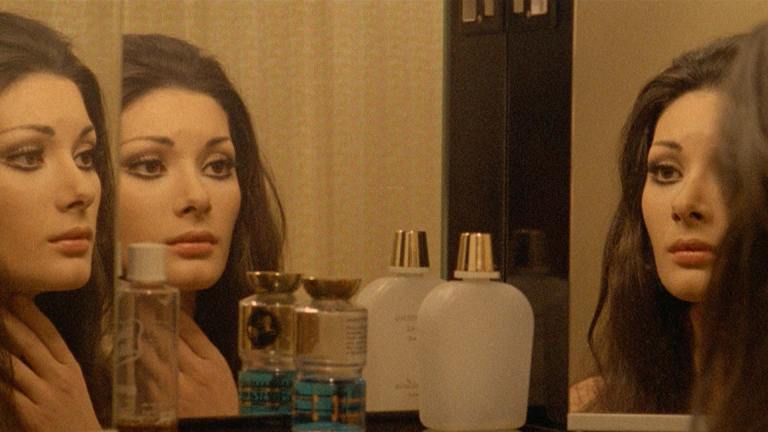 A woman named Jane is dealing with the trauma of of witnessing her mother's murder as a child when she is in a car accident that causes her to miscarry. In her vulnerable state her neighbor is able to get her to come to a meeting of her very murderous cult. In true giallo fashion bizarre sex rituals and murders follow in a frenzied pace, as Kier-La Janisse writes, "Jane is bounced around from one controller to the next." The film is made up of people who want her to "Just shut up, take your pills, go to sleep, don't question."
Lauded as the "the Citizen Kane of horror movies" by Cinefantastique, The Wicker Man often makes the lists for best horror movies. It follows the story of Sergeant Howie investigating a young girl named Rowan's disappearance. When he arrives on a Scottish island, the pagan Celtic worshipers that inhabit it claim Rowan doesn't exist, forcing Howie to go to extreme lengths to find the truth. The film holds an 89% approval rating on Rotten Tomatoes.
A woman is kidnapped in what turns out to be a 300-year-old feud between the descendants of the acolytes of a satanic leader and the descendants of the Christians who burned him at the stake. Actor Ernest Borgnine—who played the cult leader, sometimes appearing with horns—was so creeped-out by weird events surrounding the filming that he vowed never to do a film with a satanic theme again. In his book Showgirls, reviewer Michael Adams called The Devil's Rain "the ultimate cult movie": "It's about a cult, has a cult following, was devised with input from a cult leader, and saw a future superstar indoctrinated into a cult he'd help popularize."
Roger and Frank, co-owners of a motorcycle dealership, embark on a ski trip with their wives. The men witness a satanic human sacrifice on the first night of their trip — and the cop that they report to gives them sketchy vibes. It soon becomes clear that they're being targeted by the town, and they make a run for it. Race With the Devil was an inspiration for the later cult movies Red State and Drive Angry.
Hollywood legend Richard Widmark plays an American expat writer who focuses on the occult. A friend asks him to pick up his daughter Catherine (a 15-year-old Nastassja Kinski) from the airport. Catherine is said to be a nun with a heretical Catholic splinter group called the Children of the Lord, which had been founded by an excommunicated priest. It turns out that Catherine's group are actually satanists rather than Christians, and they're planning to sacrifice her body to the demon Astaroth once she turns 18.
Suspiria is the first in renowned Italian filmmaker Dario Argento's The Three Mothers trilogy, as well as one of his most successful films. Known for its vibrant colors and dazzling cinematography, Suspiria gorily tells the story of a German dance school run by a coven of witches. It frequently graces the lists of best horror movies and became Argento's highest-grossing work ever in the US.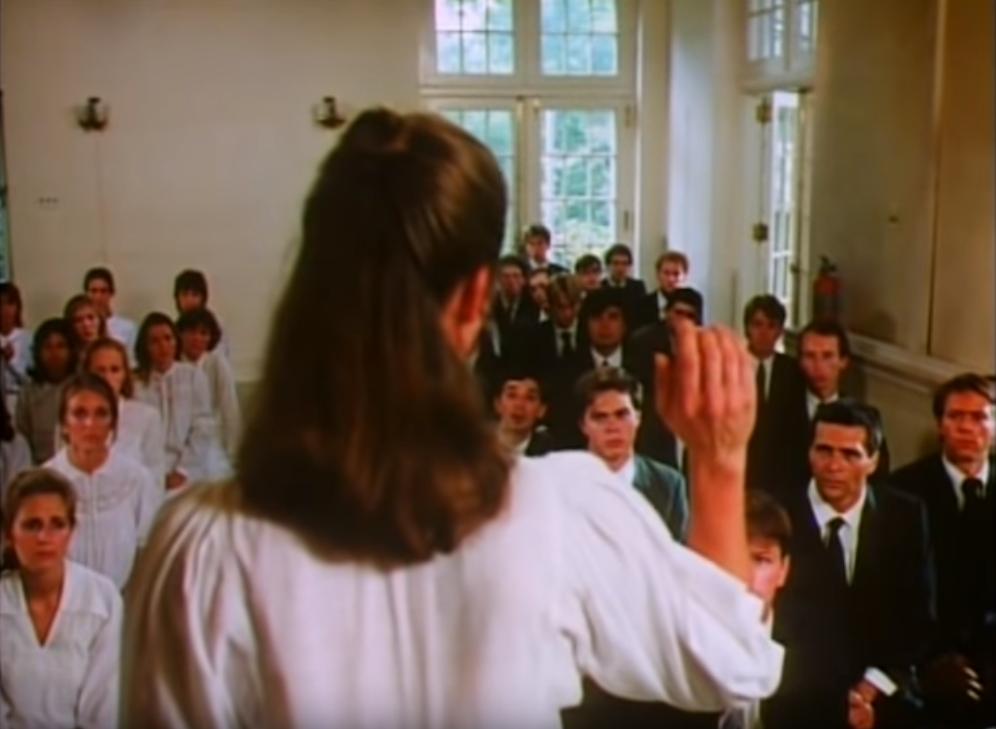 David (Nick Mancuso) is a young man searching for meaning. On a trip to California—which in the 1970s and 1980s was undeniably the Cult Capital of the USA—he falls under the spell of a New Age group. He abandons everything to join the cult and gradually becomes a thin, exhausted, mindless zombie. After a friend visits him and becomes alarmed at David's transformation, David's family hires a cult deprogrammer in an attempt to pry David from the group's clutches.
College student Danny has aspirations of an Olympic gold medal in gymnastics until he's lured into a religious commune called Homeland. The leader, Neil, brainwashes him into believing this is his life's true purpose. His frantic parents hire a bounty hunter to bring their son home and deprogram him. Split Image came out during the 1980s when the Satanic Panic was spreading rapidly throughout the United States, so the film was culturally significant at the time and is still an interesting cultural artifact so many decades later.
The first 1984 film spawned a franchise with at least nine sequels — so you could say it has a "cult" following . It's the movie that first comes to mind when thinking about creepy children. A couple stumbles upon a religious cult of kids who previously killed all of the adults in their town. Rolling Stone listed Children of the Corn #7 in their list of "Top 30 Stephen King Movies."
Widower Cal (played by Martin Sheen) takes a job as a police psychologist with the NYPD during a string of ritualistic child murders. He's tasked with interviewing Tom, the man who called in the body and believes the killings are the responsibility of a Hispanic cult practicing malevolent witchcraft. As Cal and the police uncover elite followers they realize that the cult's reach is wider than they could have imagined.
Lord of Illusions was written and directed by Clive Barker. The film opens with Nix, a magical cult leader, discussing an upcoming human sacrifice when two former members, Swann and Quaid, arrive to stop him. Nix is killed, and it's decided that he'll be buried deep in the ground. Over a decade later, Quaid is killed and Swann, a famous magician by this point, hires a private detective to investigate the death. Along the way, Nix is revived and they battle it out with magic.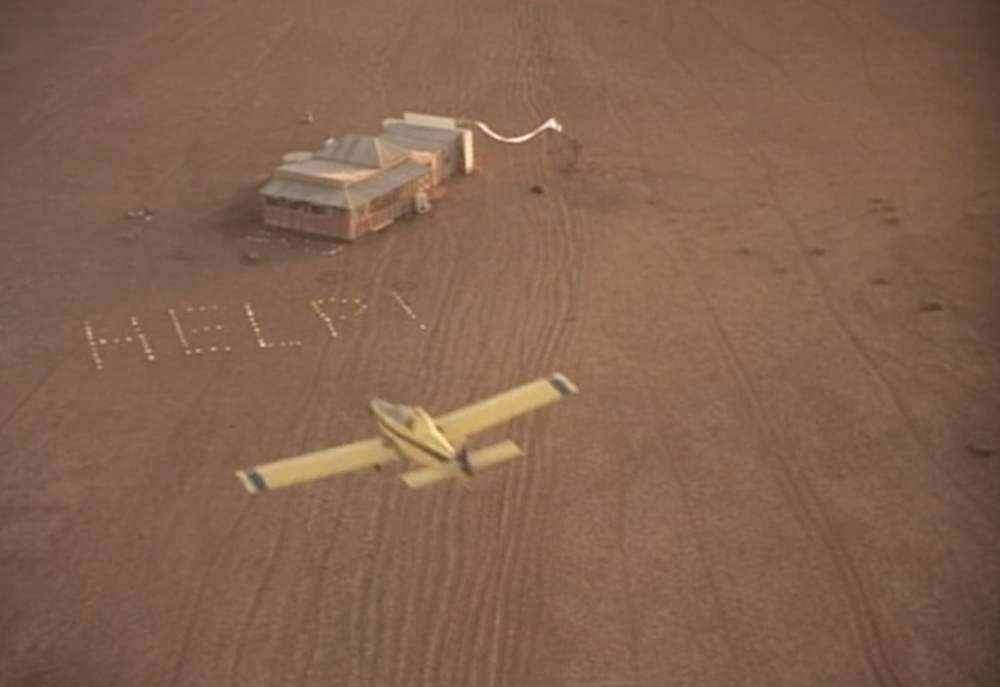 Ruth (Kate Winslet) is a woman from Australia who abandons her family in order to follow a charming guru in India. Ruth's family hires P.J. (Harvey Keitel), AKA "the No. 1 exit counselor in America," to deprogram her. He is able to lure Ruth back from India into a cabin in the Australian outback, where things immediately start to get weird.
Stanley Kubrick's final film follows Dr. Bill Harford as he infiltrates the orgy of a secret society. He's outed as an intruder but one of the masked members offers an unnamed "personal cost" for Bill to be spared. He's let go but begins to fear for his safety as acquaintances who are tied to the society come up missing or dead.
Johnny Depp plays a rare book dealer, Dean Corso, whose client has recently acquired an extremely remarkable book adapted from the Devil's own writing. Only three copies of the book exist, but his client believes only his is legitimate. Everyone in possession of the book ends up dying and Corso rushes to find the other copies to compare engravings. He and his associates come to believe that engravings from all three books together contain a ritual that opens the Ninth Gate — this would conjure the Devil and grant invincibility to whoever completed the ritual.
Residents of an isolated Pennsylvania village believe the surrounding woods are inhabited by dangerous creatures; therefore, no one leaves the community. After one of their men is stabbed, the Chief Elder allows his blind daughter to travel beyond the village boundaries to obtain medicine. But of course, there's a Shyamalan twist! It turns out that the Elders haven't been entirely truthful about who they are or how they came to settle in the village.
The film is an adaptation of a late-90s survival horror video game. A mother discovers that her adopted daughter, Sharon, is a manifestation of a young girl who was burned alive by a fanatical cult in the town of Silent Hill. The immolation ignited a coal-seam fire, and the town became abandoned. The girl's rage caused a shift in the town that allowed it to randomly go dark and become inhabited by monsters. The mother-daughter duo have to fight the creatures and the cult to get out. The film's visual aesthetics were praised, and it's in the top 10 highest-grossing video game adaptations.
On the Toronto subway late one night, a group of strangers is forced to encounter the members of a doomsday cult who've been informed by their leader that now is the time to "save" anyone who isn't a leader—and they can only get "saved" by being stabbed to death. A subplot introduced very early on in the film suggests that none of what occurs later actually happened—instead, the protagonist (Ilona Elkin) started having terrifying hallucinations after eating some moldy muffins. But we're never told for sure either way, so the horror lingers.
This New French Extremity film, written and directed by Pascal Laugier, is not for the faint of heart. A young woman named Anna is abducted by a secret society whose purpose is to learn the secrets of the afterlife. To obtain this knowledge, they abduct and systematically torture women, believing this will push their "martyr" into a transcendental state. Anna makes it farther than any previous test subject in the film's painful and jaw-dropping ending.
Although it was released in 2009, House of the Devil features Ti West showing off his penchant for retro films. It has the raw, grainy look of a 70s movie. The plot starts off with a familiar trope: a young college girl, Samantha, takes a babysitting gig and ends up at a remote house. Upon arrival, the man who hired her reveals that she'll be babysitting his elderly mother-in-law. Samantha reluctantly agrees after her agreed upon pay is doubled. This, of course, turns out to be a mistake as she finds herself the target of a ritualistic sacrifice. Roger Ebert awarded House of the Devil 3 out of 4 stars and called it "an introduction for some audience members to the Hitchcockian definition of suspense."
Similar to Scream in the sense that much of the material is an ironic wink to fans of horror-movie tropes, a group of friends go out to a forested cabin and are besieged by the well-dressed members of a global cult who sacrifice young people every year to prevent the return of the "Old Gods" and maintain the order of the modern world. The film was written in only three days by Joss Whedon and Drew Goddard.
Elizabeth Olsen's breakthrough role came as the lead in this dramatic thriller. Olsen plays Martha, a young woman who flees a cult after continuous sexual assault and coerced crime. She's taken in by her estranged sister, Lucy, who grows concerned by Martha's abnormal behaviors. The film received critical acclaim, with Olsen being especially praised. Roger Ebert awarded it 3.5 out of 4 stars.
An ex-soldier turned hit man is hired to take out three targets, all of which seem to recognize him before being killed. He witnesses his last target engaging in a ceremonial human sacrifice. Several of the cult members escape during a shootout, putting the hit man and his family in danger. The film is highly rated and was nominated for multiple British Independent Film Awards; Michael Smiley won for Best Supporting Actor.
Three teen boys become captives of a radically conservative, homophobic church leader. The ATF inserts itself into the situation, prompting an all-out war. Red State was Kevin Smith's introduction into horror filmmaking and he claimed to be inspired by Fred Phelps and the Westboro Baptist Church.
Two documentarians infiltrate a cult with the intention of exposing the cult's leader, Maggie, as a fraud. She claims to be a time traveler from the future who has settled in the present to prepare her followers for the war-stricken, famine-riddled future. Maggie's a poignant speaker, and a filmmaker named Lorna notices that her partner seems to be swayed by Maggie. Despite a budget of just over $100,000, the film received overwhelming critical praise and won the best international feature film at the Strasbourg European Fantastic Film Festival.
Nicolas Cage breaks out of hell to exact revenge upon the cult leader that killed his daughter and kidnapped his granddaughter. After ambushing some of the cult's followers, he finds out where his granddaughter is planned to be sacrificed and goes on a wild mission to stop it — but he'll have to dodge Satan's associates and the followers. It's pretty much what you would expect from a Nicolas Cage grindhouse movie: vulgar, over-the-top, and lots of Cage's howling.
The third movie in the Paranormal Activity franchise finally gets to the root cause of the supernatural occurrences from the previous films. It takes place in 1988 when Katie and Kristi were children living with their mother Julie and Julie's boyfriend, Dennis. After a number of unexplainable events, Dennis finds a strange symbol in the girls' closet that he's able to identify in a demonology book. The symbol belongs to a coven of witches that brainwash girls into having sons so the coven can take them. Paranormal Activity 3 is the highest-grossing film in the franchise.
A Navy veteran with PTSD returns from war seeking to make sense of what he's just witnessed. He falls under the spell of Lancaster Dodd (Philip Seymour Hoffman), a charming character who is clearly based on Scientology founder L. Ron Hubbard. Dodd's religion is called "The Cause." Filmed as a faux documentary, The Master explores the power that one manipulative individual can wield over people who are desperately seeking some form of meaning.
A woman Charlotte who's seeking her missing sister Liz enrolls the help of an ex-Marine and alcoholic named Wayne to help her infiltrate a snake-handling community in the Appalachian hills known as the Church of One Accord. The community's leader is a very charismatic man named Brother Billy. To her horror, Charlotte watches Wayne become mesmerized by the cult; she also learns that the Church of One Accord may have held her sister against her will.
In this anthology, the fourth segment, "Safe Haven," follows a news crew's investigation of an Indonesian cult. They discover walls covered in strange symbols, classrooms of schoolchildren, and women dressed in white before an ominous alarm sounds and the "time of reckoning" comes.
Based on the real-life Jonestown Massacre, Ti West's The Sacrament does a great job of showing the insidiousness of cults. After learning that his sister is living in a remote religious commune, Patrick (Joe Swanberg) and his friends go for a visit. Unsurprisingly, the trip doesn't go well as the group becomes privy to the brainwashing and abuse.
After a couple's apartment gets ransacked by members of a satanic cult, very strange things start happening with a vintage doll in their house. They realize that their estranged daughter Annabelle is a member of this cult, which practices devil worship and has summoned a demon to destroy their family. Ellen Degeneres actually used to live in the apartment where the movie was filmed.
In this thriller/dark comedy, Ansel is a cult specialist whose career takes a nosedive after an unsuccessful television show. We learn early on that he had an encounter with a young female cult member in the past that ended in the girl's suicide. After a presentation, Ansel is approached by a couple asking for his help to retrieve their daughter Claire, who is involved in a cult. Due to his dire financial straits, Ansel reluctantly agrees to kidnap and deprogram her. During the process, Ansel's mental health suffers, and the reins of control begin to shift.
While alone in her dorm over Thanksgiving break, college student Justine becomes the target of a cybercult. Haley Bennett was applauded for her strong performance as the quick-witted Justine. Horrornews.net praised the acting and stated, "The movie takes advantage of how random horror can be. It plays into the idea that the events could happen to anyone."
We're all familiar with the concept of selling your soul for fame, and that's exactly what happens in this horror film about a young actress trying to make it big. Literally. Hollywood hopeful Sarah lands an audition with Astraeus Pictures. At the callback, Sarah reluctantly takes off her clothes and falls into a trance-like state. During this time, she notices that the casting director is wearing a pentagram necklace. Deals with the devil don't come easy, and soon Sarah's physical and mental health are deteriorating. Time magazine picked it as one of the ten best films at the SXSW Film Fest that year and remarked, "If David Lynch and David Cronenberg came together to craft a gory, psychological mindbender, it might be Starry Eyes."
Despite being made in 2015, this film didn't gain the recognition it deserved until a year after its release when it became available on Netflix. When Will, played by Logan Marshall-Green, arrives at a dinner party at his ex-wife's home, it doesn't take long for him to realize something is very wrong. He tries to get to the bottom of this lingering feeling while dealing with the trauma he previously endured in the house. The film successfully shows how cults prey on the desperation of their followers. In a 4.5-star review, Heather Dixson of the Daily Dead declared The Invitation "one of the most devastating horror films I've seen in years."
Based on the notorious mass suicide of over 900 people during the infamous 1978 Jonestown Massacre, The Veil involves a documentary filmmaker named Maggie Price (Jessica Alba) who befriends the lone survivor of a mass cult suicide as they revisit the site of the tragedy 25 years later. The survivor is named Sarah (Lily Rabe), and she had only been five years old at the time of the mass suicide. Naturally—this is a horror movie, after all—they wind up wishing they'd never been so curious.
Hell is unleashed on the occupants of a small hospital after being surrounded by a crowd of hooded figures. The Void has a little bit of everything: cults, creatures, demons, claustrophobia, and intense gore. Critic Bill Goodykoontz called it "gloriously off the rails, unhinged, absolutely bonkers" and said it was "reminiscent of old-school 1980s horror." Many praised the film's special effects.
Cult of Chucky has the highest Rotten Tomatoes score in the Child's Play franchise. Andy Barclay is back in this sequel to Curse of Chucky — he's captured Chucky and keeps just the doll's head to torture. Nica, a character from the previous film, was framed for killing her family and has been contained in a mental institution ever since. Multiple evil Good Guys dolls gain access to the facility and divulge that Chucky performed a voodoo spell and split his soul into the dolls to continue his bloody bidding.
Four friends take a hiking trip to Sweden to honor their recently murdered friend. The getaway becomes sinister on the very first day as the group experiences unexplainable phenomena and strange symbols throughout the forest. The friends are unexpectedly attacked and held by a cult who worship an entity called Jӧtunn. Katie Walsh of the Los Angeles Times gave the film a favorable review calling it, "Efficient and highly effective in its style, relying on sound, creepy production design, and the men's own fear and misjudgment to create the sense of pervasive doom."
Brothers Justin and Aaron have very different opinions about a group they were in as young adults. Justin recalls it as a UFO death cult, but Aaron has no insidious memories, so they agree to return for one day. After some strange occurrences and a verbal altercation with Hal, the group's leader, Justin tries to convince his brother to leave — but Aaron's not ready to give up the lifestyle. Matt Zoller Seitz of RogerEbert.com said of the science-fiction horror film, "If you have a good idea, a strong cast, a smart script, and directorial chops, you don't need a lot of money to make a compelling movie. The Endless is proof."
This comedy horror from Netflix is equal parts bloody and laugh-out-loud funny. The talented Samara Weaving plays Bee, beloved babysitter to 12-year-old Cole. Bee invites her friends over after sending Cole to bed. Unbeknownst to her, he sneaks out and witnesses the group kill a fellow classmate. Bee has a deal with the Devil to get whatever she wants by sacrificing innocents — and now that Cole's spoiled her night, she has her sights set on him.
Hereditary was hailed as the best horror movie of 2018 and won thirteen film-critic awards. Ari Aster's feature film debut opens with Annie Graham (Toni Collette) giving a eulogy at her mysterious mother's funeral — but there's far more loss in store for the Grahams. The suffering deeply affects Annie's mental health, and she starts to believe that her family is being haunted. Hereditary is the highest-grossing A24 film in the worldwide box office.
This psychedelic horror showcases Nicolas Cage in all his glory — intense, untamed, and exactly the right atmosphere for it to make sense. The movie follows a bloodthirsty Cage seeking revenge against a hippie cult. The film holds a 91% rating on Rotten Tomatoes with the critic's consensus stating, "Mandy's gonzo violence is fueled by a gripping performance by Nicolas Cage—and anchored with palpable emotion conveyed between his volcanic outbursts."
In the early 1900s, Thomas is on his way to a Welsh island where a cult is holding his sister for ransom. He pretends to be a newcomer wishing to join the cult. He gains the trust of the leader, Malcolm, who reveals that the island was previously barren but has been restored through blood sacrifice. The film is often cited as an homage to Wicker Man.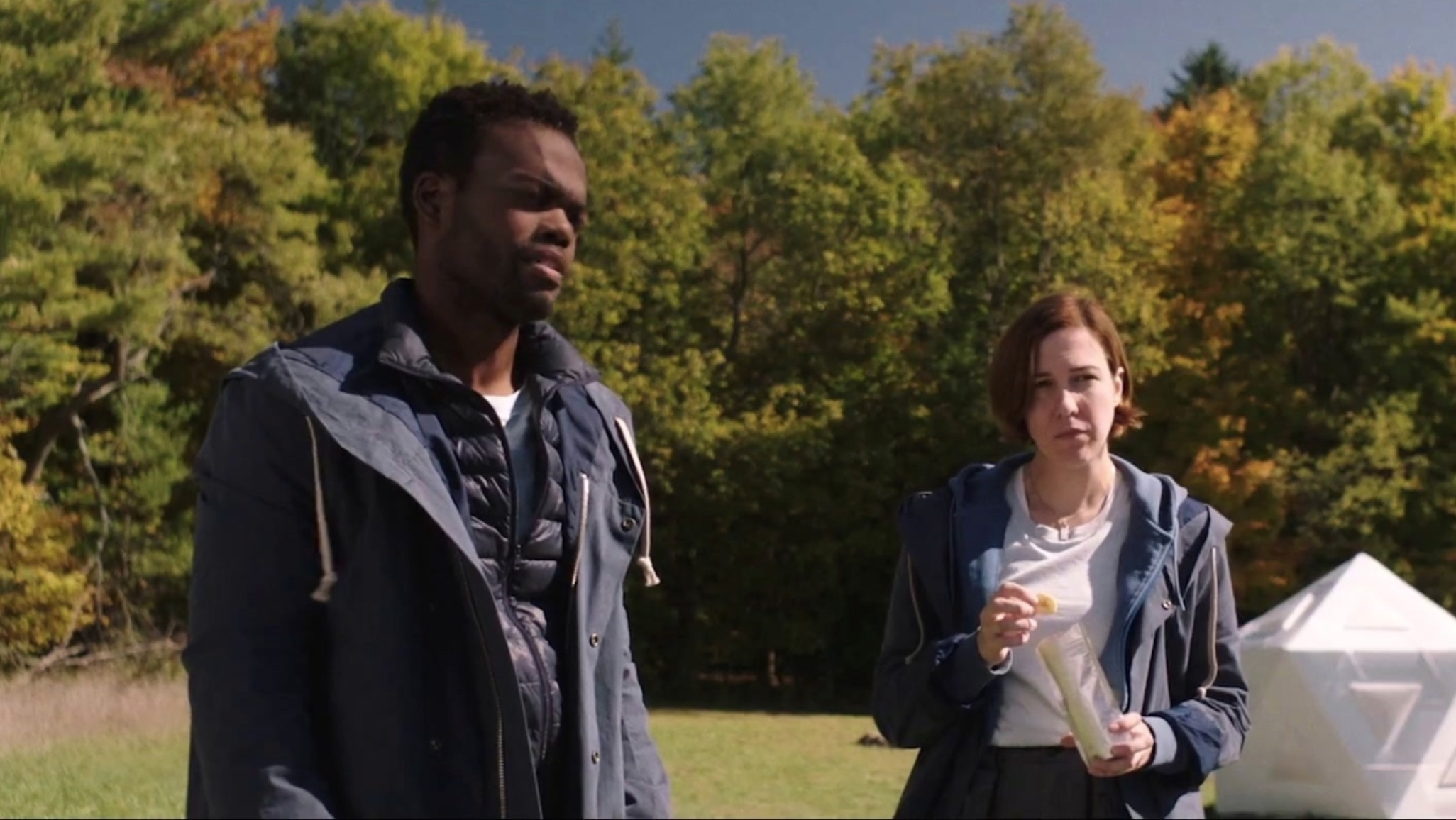 A slow burn thriller with elements of sci-fi. Two people arrive at a remote undisclosed location where an infamous cult used to live before they died out by way of a mass murder event. The people are remote workers for a company and have been sent to study the soil, air, water, animal life, and vegetation in the area to look for clues about what happened with the cult. The longer the pair stay working in isolation, the stranger things become.
From the duo who gave us Goodnight Mommy, The Lodge is visually similar but even more unsettling. This one also comes with a twist, but by the time it becomes apparent, the shocks have only just started. The film is about Grace, a young woman who was the only survivor of a suicide cult, as she tries to get in the good graces of her soon-to-be stepkids while alone with them at their father's cabin. The children are skeptical due to Grace's background and the belief that she broke up their family. It's a slow burn that succeeds in getting under the viewers' skin from the very start — and a poignant example of the effects of PTSD and trauma.
The film premiered at Fantastic Fest and Netflix quickly picked up the distribution rights. Allison Williams (of 2017's Get Out) plays the main character Charlotte, a young cellist who was nearing critical success before her mother's terminal illness forced her to give up her spot at a prestigious music school. After her mother's death, Charlotte is invited to help select the academy's newest student, and she also has to face the woman who replaced her. The film takes some truly gruesome turns in a mashup of what feels like Suspiria and May. David Fear of the Rolling Stone gave it 3.5 out of 5 stars and said, "[The Perfection] taps into something deeper than your average revenge flick."
After a heart-wrenching family trauma, Dani (Florence Pugh) embarks on a group trip to attend a midsummer celebration in a Hälsingland, Sweden commune. The bright, luscious backdrop and hallucinatory scenes make the horror that unfolds all the more unnerving. The group becomes privy to the community's disturbing beliefs after witnessing the sacrificial death of two elders, and the tension rises from there. Midsommar is Ari Aster's second feature film after the previous year's Hereditary — so clearly he knows his stuff when it comes to creepy cults.
Satanic Panic is a horror comedy about Sam, a pizza delivery girl who ends up in the hands of wealthy satanic coven members while on a delivery. Their goal is to have Baphomet impregnate her. After escaping to a nearby house only to discover the people there are also part of the coven, Sam meets another captive named Judi. Together, the two girls battle the coven. It's a fun, over-the-top film for fans of the dark comedy subgenre.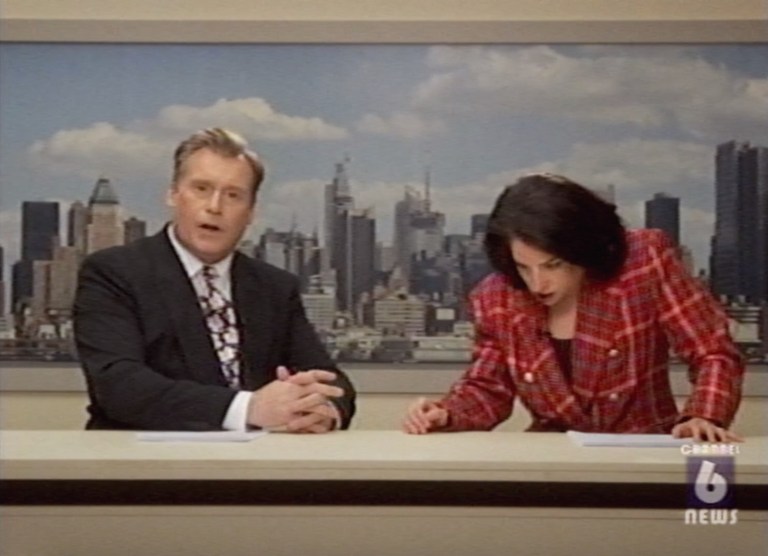 Arguably the best segment in the latest V/H/S installment is dedicated to a cult that worships an underground rat man named Raatma. An ambitious local news reporter heads into the sewers to investigate and things get very scary. The rest of the anthology showcases some incredible horror talent as well, though not all the segments deal with cults.
Other Movies With or About Cults
If you're still hungry for more films, here are some other movies throughout the ages that might quench your fanaticism for cult movies.
10 Great Cult Documentaries
If you're in the mood for something a bit more real, here are ten great documentaries about cults.
Jonestown: The Life and Death of Peoples Temple (2006) focuses on the infamous religious/communist experiment in Guyana led by the Reverend Jim Jones, whose 900+ followers committed mass suicide in 1978.
Waco: The Rules of Engagement (1997) covers the Branch Davidians in Waco, TX, whose compound was torched by federal agents in 1993, killing 76 cult members.
The End of the World Cult (2007) revolves around a compound in New Mexico that predicted the world would end on Halloween in 2007.
Children of God: Lost and Found (2007) tells the story of an odd cult called The Family from the 1970s that was ostensibly Christian but practiced group sex and pedophilia.
A (1998) analyzes a Buddhist sect known as Aum Shinrikyo, which was behind the terrorist attack with the poisonous gas Said on the Tokyo subway in 1995.
Going Clear: Scientology and the Prison of Belief (2015) is about people's attempts to extricate themselves from the super-powerful Church of Scientology.
Holy Hell (2016) tells the story behind a weird free-love cult called Buddhafield that prospered undetected in Hollywood for years.
Heaven's Gate: The Untold Story (2017) is a chilling documentary focusing on the San Diego-based UFO cult that committed mass suicide in 1997.
Prophet's Prey (2015) tells the story of cult leader Warren Jeffs, the President of the Fundamentalist Church of Jesus Christ of Latter-Day Saints (FLDS Church), a criminal story of a polygamous cult deeply brainwashed.
Wild, Wild Country (2018) this Netflix documentary tells the story of how a cult leader, Bhagwan Shree Rajneesh (Osho), tried to build a Utopia deep in the outback of Oregon.
The Idol (2023) is an HBO show by Sam Levinson. The show, which only runs 5 episodes, features a cult leader in the music industry that runs a strange harem.
Further Reading