The Filmmakers Behind 'V/H/S/94'
There is a lot of talent involved in the success of Shudder's V/H/S/94. Join us as we take a brief look at the filmmakers behind each segment and what movies of theirs you should watch next.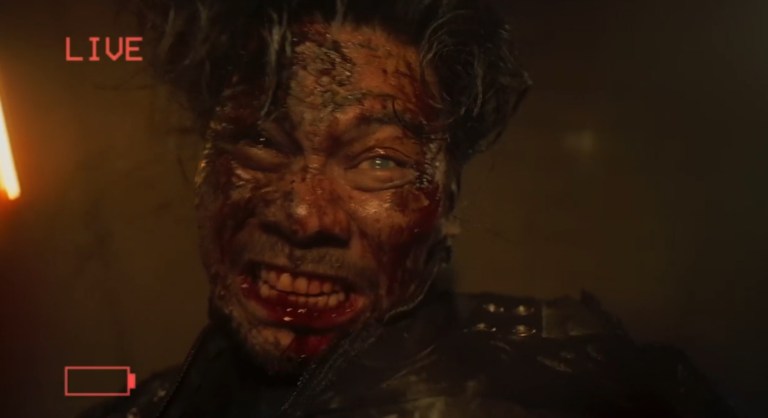 V/H/S/94 might be the fourth main installment of a franchise that also includes a spin-off and a Snapchat miniseries, but it is arguably the best of the bunch. V/H/S/94 brings back a few of the filmmakers responsible for earlier films in the series while adding up-and-coming writers and directors to the mix. The result is a great collection of short films with plenty of monsters, gore, and fun.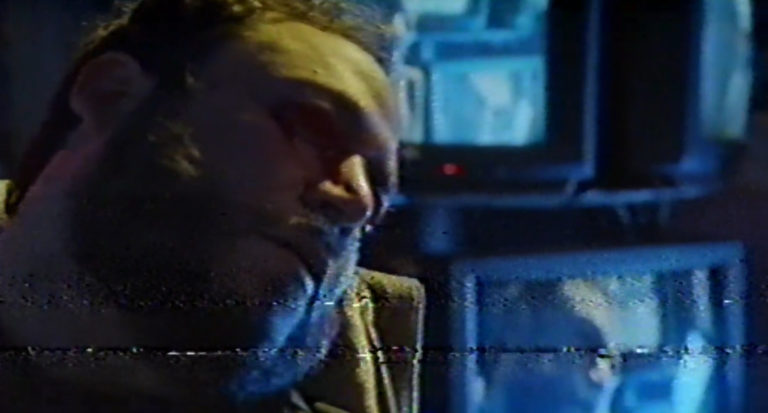 V/H/S/94 is a horror anthology film shot in the found footage style and released on Shudder on October 6, 2021. It is set in 1994 which not only takes great advantage of the 1990s nostalgia boom, but is also a perfect setting for the movie's retro aesthetic. Each segment of V/H/S/94 feels quite distinct in how it delivers on the overarching premise of retro-styled scares, and the success of the movie is a testament to the talented people involved in making it.
One of the great joys of a good horror anthology film is that it has the ability to introduce viewers to filmmakers they may have never heard of before. With that in mind, this article is a crash course in the writers and directors of each segment in V/H/S/94. Keep reading to find out who they are, what work of theirs you should check, and what you should be on the lookout for.
"Storm Drain" by Chloe Okuno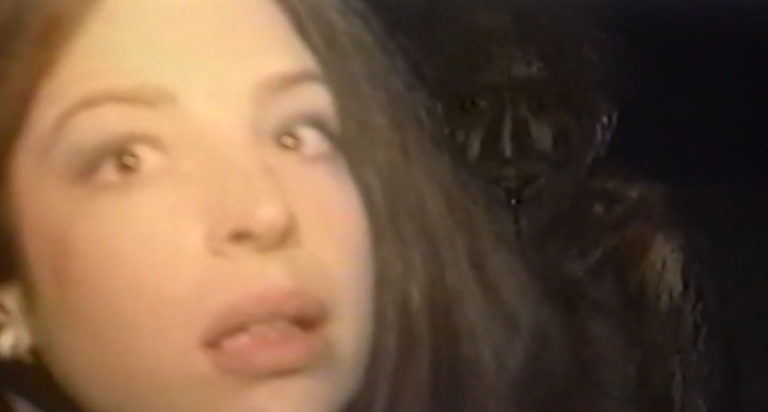 A local news reporter follows an urban legend about a rat-man into the sewers in the opening segment of V/H/S/94. The story is filled with growing tension as the reporter and her cameraman venture further into darkness, and the finale is gory fun in a wonderfully campy way. With "Storm Drain," writer/director Chloe Okuno sets a great mood for the rest of the film.
"Storm Drain" is a strong start for V/H/S/94, so it might be a bit surprising that Chloe Okuno has the fewest credits of any filmmaker involved in the film. She directed three short films prior to V/H/S/94, two of which she also wrote. Okuno's most successful short is Slut (2014), a story about a teenage girl in a small town who changes her look to gain the attention of boys, but she ends up attracting a deranged killer instead. Okuno will follow up "Storm Drain" with her first feature, Watcher, starring Maika Monroe and Karl Glusman.
"The Empty Wake" by Simon Barrett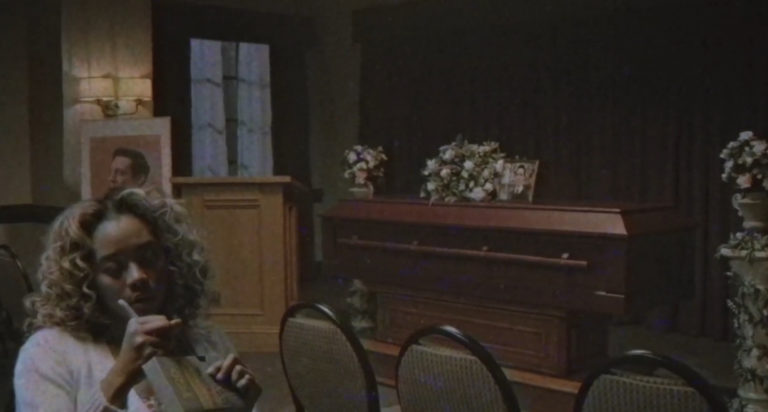 "The Empty Wake" is a story of building dread as a worker at a funeral home oversees the recording of a wake for a memorial video. The young worker, already nervous about spending the night near a dead guy during a dark and stormy night, gets freaked out by a series of strange occurrences. The segment builds to a great finish, and it is as close to a slow burn as you can get in an anthology film.
Simon Barrett wrote and directed "The Empty Wake." Barret is best known for his writing in various subgenres in horror. His first credited feature film as a writer is the underrated supernatural western Dead Birds (2004). Barrett also wrote A Horrible Way to Die (2010) about an escaped serial killer looking for his ex-girlfriend. Adam Wingard directed A Horrible Way to Die, and Barrett and Wingard collaborated again the following year with what is probably Barrett's most popular writing effort, You're Next (2011).
Barrett has been a big part of the success of the V/H/S franchise. For V/H/S (2012), Barrett wrote the segment "The Sick Thing That Happened to Emily When She Was Younger" and co-wrote the film's frame story. In V/H/S/2 (2013), Barrett wrote the segment "Phase I Clinical Trials" and wrote and directed that movie's frame story. After directing in V/H/S/2, Barrett focused on writing, producing the scripts for The Guest (2014) and Blair Witch (2016). So, V/H/S/94 not only marks Barrett's return to the franchise, but it also marks his return to the director's chair.
In 2021, Simon Barrett also directed the highly entertaining slasher/ghost movie Seance. The movie is about a group of young women at a private school who turn to the supernatural in an attempt to solve the mystery of why their friends end up either missing or dead. Seance is one of the better horror films of 2021, and it should be on every slasher fan's list of must-watch movies from the year.
"The Subject" by Timo Tjahjanto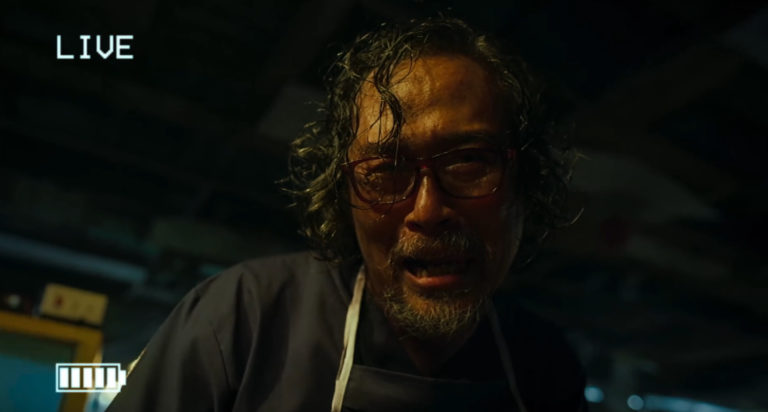 "The Subject" feels like a full length action/horror/monster movie compressed down to a short-film length. The segment was written and directed by Indonesian filmmaker Timo Tjahjanto, and it provides a great and gory contrast to the more subdued scares of the previous segment. The adrenaline provided by Tjahjanto's segment is something that the filmmaker has perfected over his years of making movies.
Tijo Tjahjanto began his film career working with his friend Kimo Stamboel as the Mo Brothers. Together, the Mo Brothers wrote and directed the 2009 horror film Macabre based on their short film Dara from 2007. Tjahjanto and Stamboel later collaborated on Killers in 2014, a film about two killers who become connected through the videos of their deeds that they post online. Killers has some slick action sequences in among the horror, and that action would be carried over into the pair's next film, the super fun action thriller Headshot (2016).
Tijo Tjahjanto would then venture into writing and directing features on his own with the horror mystery May the Devil Take You and the action thriller The Night Comes For Us, both released in 2018. At this point in his career, it becomes clear that Tjahjanto is becoming a master of international action and horror.
In addition to writing and directing "The Subject" for V/H/S/94, Tjahjanto also co-wrote and co-directed "Safe Haven" with Gareth Evans for V/H/S/2. "The Subject" is a better short though, and it better embodies the pure joy of the genre films that Timo Tjahjanto makes. Tjahjanto is riding a wave of momentum, and there doesn't look he'll be slowing down any time soon. Look for more from the director in 2022.
"Terror" by Ryan Prows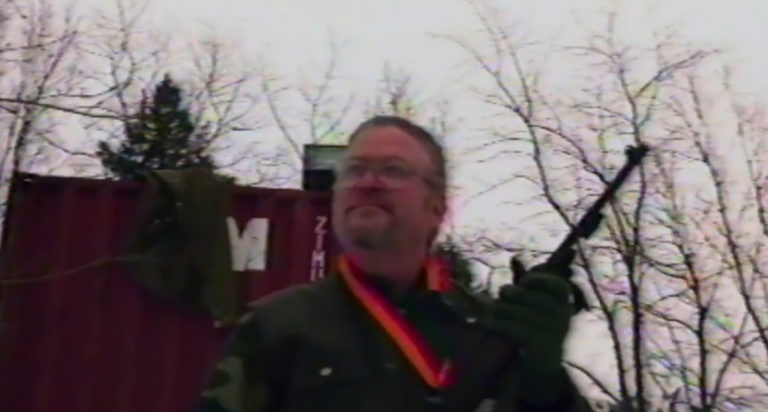 With "Terror," writer/director Ryan Prows has made a strong short film about domestic terrorism with a monstrous twist. The grungy look and feel of the segment feels like it could have been made in the 1990s, perhaps even more than any other segment in V/H/S/94. And much like Chloe Okuno, Ryan Prows is an up-and-coming filmmaker whose list of credits is fairly short.
Prows graduated from the American Film Institute, and he wrote and directed a few short films before his graduation. His most successful short is Narcocorrido (2011), a tense and brutal crime thriller about a police officer attempting to rob a drug shipment. Prows went on to write and direct a few more shorts in the following years, and his first feature film as a director is Lowlife from 2017.
Lowlife blends the crime thriller aspect of Narcocorrido with a hearty helping of comedy to make a very fun movie that went under most people's radar. With "Terror," Prows continues to display his talents in crime thrillers and dark comedy, and the addition of a horror element is yet another strong weapon in his arsenal as a filmmaker. Hopefully he will continue down this path so we can see what he can do with a full length horror film sometime in the future.
"Holy Hell" by Jennifer Reeder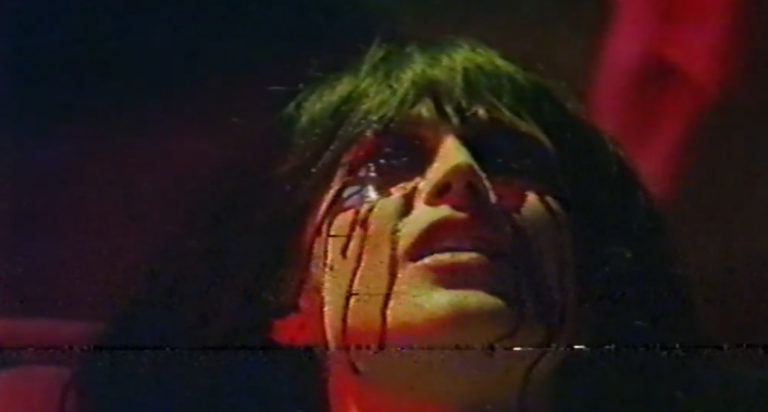 The frame story of V/H/S/94, "Holy Hell," involves a SWAT team on a drug raid in a huge compound. We see their story unfold between each segment of the film as the SWAT team discovers they are on to something far more sinister than a drug ring. As the connective tissue of the movie, there isn't much time to develop a deep story, but writer/director Jennifer Reeder does a very good job of adding the momentum needed to keep the film moving at an unbroken pace. Her segments also end the film with a nice punch of twisty violence.
Jennifer Reeder has been making movies since the mid-1990s. The majority of her credits are for short films, most of which she both wrote and directed. According to her own web site, Reeder's movies tend to focus on relationships, trauma, and coping. A quick perusal of her Vimeo page also shows that she has a knack for dark comedy and a penchant for telling moving stories about women.
Reeder's earliest short available to watch online is from 1995. It is the first part of a series of short films titled White Trash Girl, an exploration of socioeconomic status in the United States masked as a dark and hilarious take on a superhero group powered by toxic sewage and white trash stereotypes. Flashing forward over twenty years, Reeder's latest feature length film prior to contributing to V/H/S/94 is the award winning Knives and Skin (2019), a stylish teen noir about a missing teenage girl and the effect her disappearance has on the people around her.
Reeder's other feature film directing work includes Signature Move (2017), a love story about a woman who takes up Mexican-style wrestling as a way to deal with being a closeted lesbian. Reeder also continues to make short films infused with style and music. As of this writing, a ghost movie directed by Reeder titled Night's End is listed as being in post production on IMDB.
"The Veggie Masher" by Steven Kostanski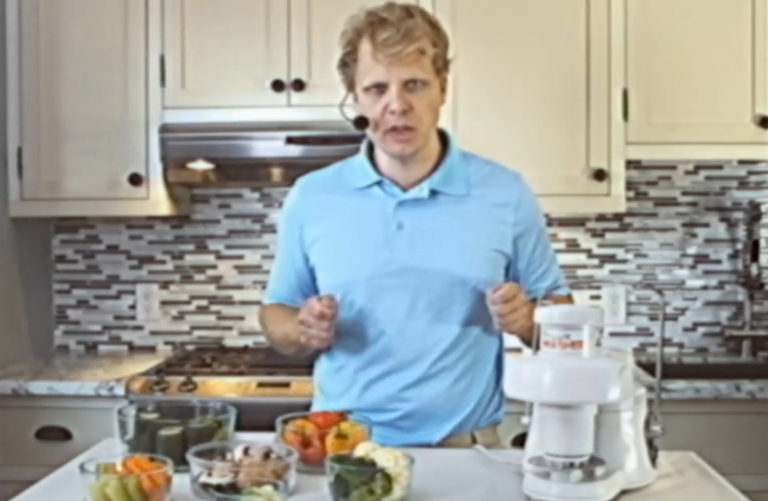 Though not a full segment in V/H/S/94, "The Veggie Masher" is a fake infomercial inserted into the ending of the "Storm Drain" segment. The Veggie Masher is obviously very reminiscent of the Slap Chop which came out in 2008, but the overall look and feel of the infomercial still fits in well with the 1990s aesthetic. More importantly, "The Veggie Masher" represents a fun contribution by a well-established name in the horror community.
Steven Kostanski directed and edited "The Veggie Masher," but he has been making films since 2006. His earliest work includes stop-motion shorts where he began to hone his skills in writing, directing, and special effects. Kotanski's work paid off in 2011 when he directed his first sci-fi horror feature, Manborg. The no-budget labor of love created alongside his partners in the filmmaking collective Astron-6 gave Kostanski some buzz, and he used that momentum to propel his career.
Kostanski has worked as a makeup and creature effects artist in films such as Pacific Rim (2013), Crimson Peak (2015), Suicide Squad (2016), It (2017), and more. He has also directed standout horror films including The Void (2016), Leprechaun Returns (2018), and Psycho Goreman (2020). Kostanski is also involved in directing episodes of the Syfy zombie comedy series Day of the Dead (2021).