24+ Facts About 'Train to Busan'
Train to Busan is one of the best zombie movies of the 2010s, and it is one of South Korea's most successful films domestically and internationally. You may have seen the movie by now, but here are facts you might not know about Train to Busan.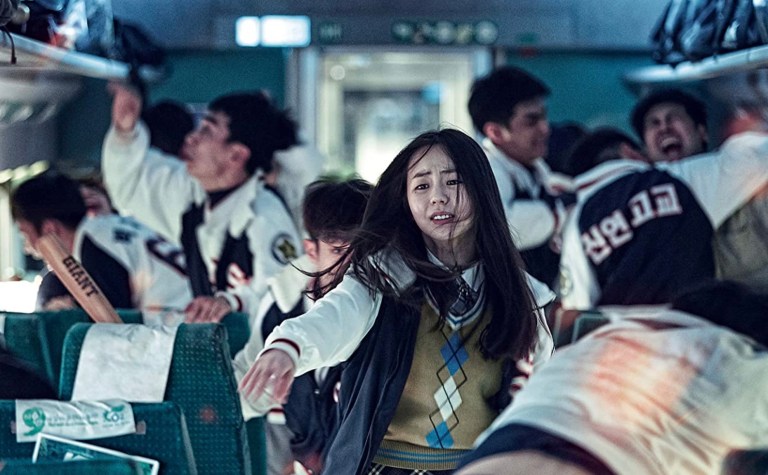 The South Korean production Train to Busan tells the story of a narcissistic father (actor Gong-yoo) who is estranged from his wife and emotionally distant from his daughter. He attempts to make it up to his daughter by taking her to visit her mother for her birthday, only to be sidetracked when the train they're on becomes infested with zombies.
Grossing nearly $100 million on a budget of only $8.5 million, it is widely considered to be the most successful film export in South Korean history. It was also the most successful South Korean film ever released in Malaysia, Hong Kong, and Singapore.
Here are 24 facts about this much-beloved South Korean horror movie.
1. A train trip from Seoul to Busan (without zombies) can take anywhere from 2 hours and 15 minutes to 3 hours and 25 minutes.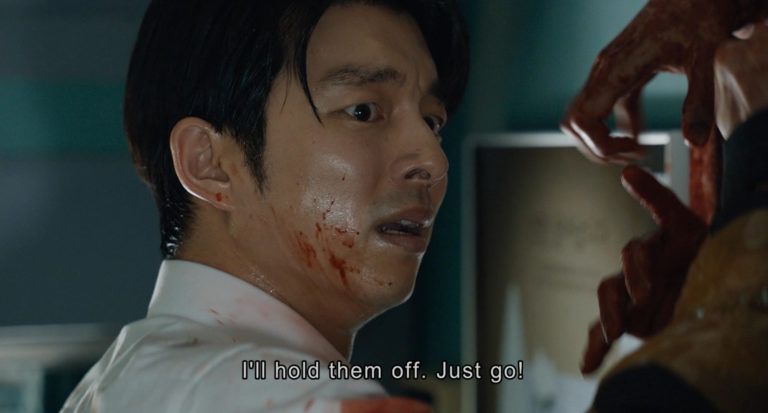 2. The first zombies-on-a-train film ever made is thought to be 1972's Horror Express, a Spanish production that was originally released under the title Pánico en el Transiberiano (Panic on the Trans-Siberian).
3. Although widely considered to be a zombie horror film, Train to Busan was marketed by its producers as "action, suspense, and thriller."
4. Despite being widely perceived as a zombie film, the word "zombie" is only uttered twice in Train to Busan.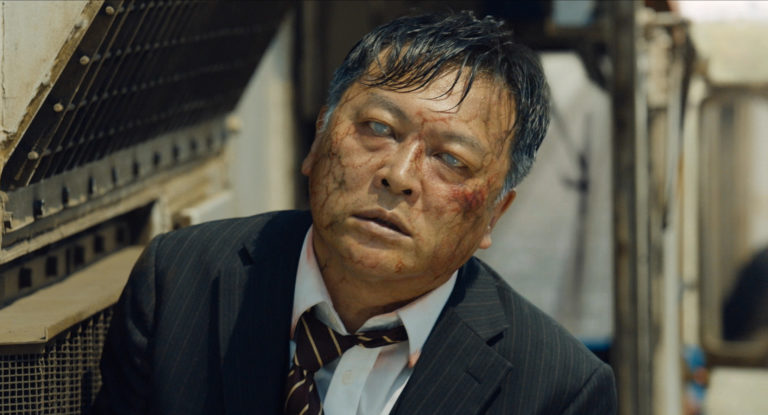 5. The film's title in Korean is Busanhueng, meaning To Busan.
6. Train to Busan was released in Argentina and Brazil as Zombie Invasion. In the rest of Latin America, it was released as Zombie Station. It was marketed in Greece as The Express of the Living Dead. In Hungary, its title was Zombie Express. In Japan, its title was New Infection: Final Express. In Taiwan, it was called Corpse Speed Train. In Vietnam, the title was Train of Life and Death. The film's title in Poland and Turkey was Zombie Express.
7. For a film with so much action and so many special effects, it was produced in less than four months—from April to August, 2015.
8. Train to Busan is director Yeon Sang-Ho's first live-action film. All of his previous efforts were animated.
9. A short animated prequel, Seoul Station, was made by director Yeon Sang-Ho and released less than a month after Train to Busan. It depicts what happened on the day before the events in the feature film.
10. According to his parents, lead actor Gong-yoo is a descendant of Chinese philosopher Confucius.
11. Lead actor Gong-yoo is one of the few Korean celebrities who has no social media accounts. He says he finds social media to be alienating and that it makes people insecure and lonely.
12. Actors Gong-yoo and Jung Yu-mi had previously starred together in the 2011 film Silenced.
13. Ma Dong-seok, the actor who portrays the man with a pregnant wife, used to be lead actor Gong Yoo's personal trainer.
14. The character Jin-hee is played by Sohee, a former member of K-Pop group Wonder Girls.
15. The actor who portrays the mob boss who hires Jung-Seok is Geoffrey Guiliana, an author who has published several biographies of rock stars, including separate volumes about Paul McCartney and John Lennon.
16. Edgar Wright, director of zombie comedy Shaun of the Dead (2004), called Train to Busan the "best zombie movie I've seen in forever."
17. Train to Busan became the first South Korean film to be released in India in four languages: Hindi, Tamil, English, and Telugu. However, it was not released in the Korean language in India.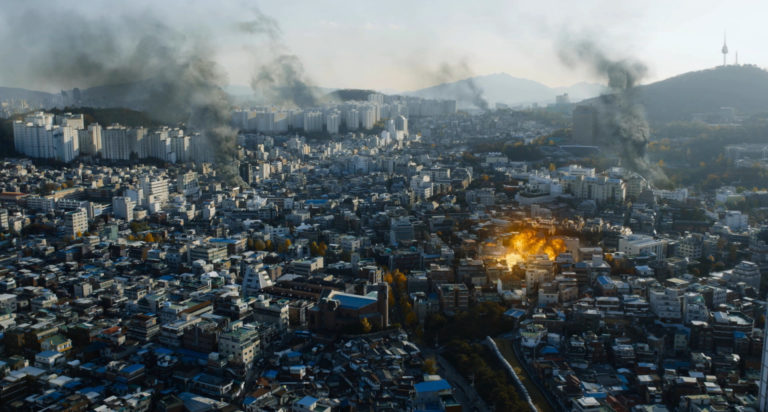 18. Next to Seoul, the city of Busan is the second-largest in South Korea. As of 2021, its population was nearly 3.5 million.
19. Gong-yoo, the film's lead actor, was born in Busan.
20. Before the character Chul-min is forced by soldiers to go into the zombie-filled arena, the soldiers mark the number 61 on him. It is thought that this is a reference to Korean baseball pitcher Chan-Ho Park, whose number was 61 and who scored more wins than any other Asian-born pitcher in Major League Baseball history.
21. Despite the film's massive success, Director Yeon Sang-Ho originally balked at the idea of making a sequel. He then relented and released Train to Busan Presents: Peninsula in 2020, explaining that "Peninsula is not a sequel to Train to Busan because it's not a continuation of the story, but it happens in the same universe."
22. The director explained that Peninsula was set four years after Train to Busan at a time when both the North and South Korean governments had been abolished; therefore, the country was no longer referred to as "Korea," but merely "the peninsula."
23. New York Times film reviewer Jeannette Catsoulis selected the film as a "Critic's Pick" and was one of the few people to take note of its class-oriented themes. She called it "a public-transportation horror movie with a side helping of class warfare."
24. As of 2021, Train to Busan was being remade in the USA by New Line Cinema with Timo Tjahjanto (Headshot, V/H/S/94) directing, James Wan (Conjuring films, Malignant) producing, and Gary Dauberman (Annabelle, It) writing. The film will be titled Last Train to New York.