Best Horror TV Shows on Netflix (Updated for June 2022)
Scary streams from Netflix » A list of all the best horror TV shows on Netflix.
Netflix has an impressive library of horror movies, and they also have a good number of original horror-themed TV shows and scary series. Many of the newest series on the site are Netflix originals, but they also have a variety of licensing deals that allow them to stream great shows from other networks.
Collected here are the best horror TV shows currently on Netflix. This list is updated regular to ensure every entry is still on the site, and to keep you up to date on the latest horror series added to Netflix.
Best Horror TV Shows on Netflix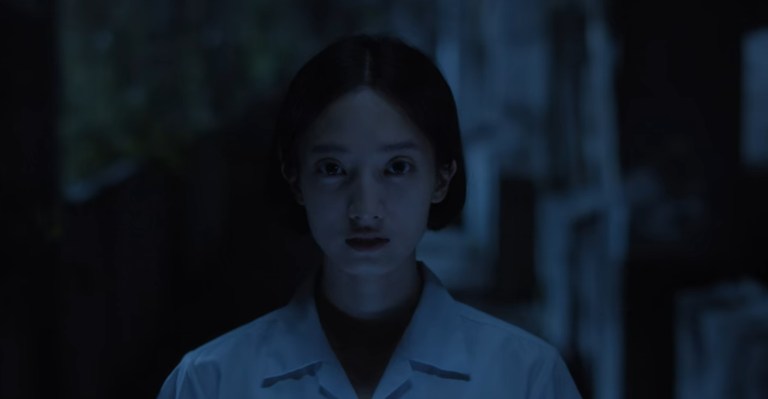 Detention is a Taiwanese horror series that effectively mixes folk horror and urban legends with a political backdrop. The story follows a female student in the 1990s as she transfers to a new school. Over the course of the series, the young woman is drawn into a supernatural mystery where she learns about the life of a student who went to the school 30 years prior during a time of severe repression in Taiwan known as "White Terror." The series is based on the point-and-click video game of the same name, but the series deviates enough from its source material so both the game and the show complement each other.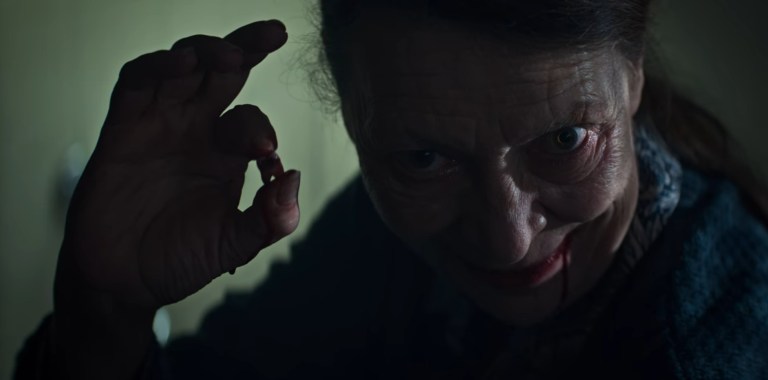 A novelist is haunted by the witch from her stories in the creepy French horror series Marianne. Emma (Victoire Du Bois) has made a career out of writing horror novels about a witch named Marianne, but now she is ready to leave the character behind her. After the death of a childhood friend, Emma returns to her hometown where she learns that even though she may be finished with Marianne, Marianne is not finished with Emma.
Though it is a spinoff of the Syfy series Z Nation, Black Summer works as a prequel to the earlier TV show. Black Summer is set during the early days of a zombie apocalypse and depicts the struggles of various survivors as they cross paths while attempting to live to see another day. Overall Black Summer is somewhat bleak and extremely tense, with the living dead being only marginally more dangerous than the people forced into a desperate and almost hopeless scenario. Jaime King, Justin Chu Cary, and Christine Lee (among other) star in this violent zombie series.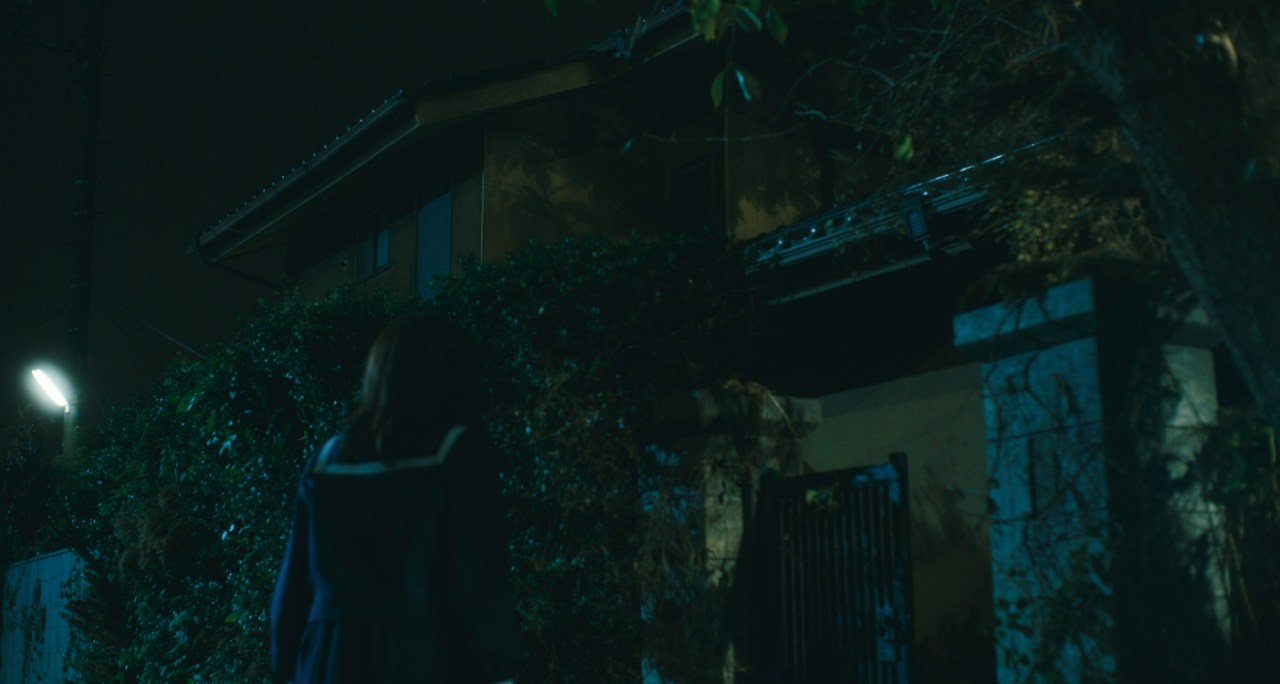 Inspired by the Japanese long-running series of movies that includes Ju-On: The Grudge (2002), Ju-On: Origins is an interesting take on the famously cursed house of the Ju-On franchise. Instead of telling the origin of the cursed house like the English title might suggest, this Netflix series frames itself as an adaptation of the real-life events that inspired the movies (despite the movies not actually being based on any specific event). By separating itself from the continuity of the movies, Ju-On: Origins is able to give viewers big surprises in this highly entertaining retelling of the Ju-On mythology. It's creepy, violent, and bizarre in the best way.
Witchcraft and body horror come together in Brand New Cherry Flavor, one of the best Netflix shows of 2021. Rosa Salazar (Alita: Battle Angel, 2019) is Lisa Nova, an independent filmmaker trying to make a movie in Los Angeles during the 1990s. When her movie idea is stolen from her by a vindictive producer, Lisa unleashes a curse on him with the help of a witch. The curse comes with a very high price though, and Lisa may not have it in her to pay exactly what the witch is asking for.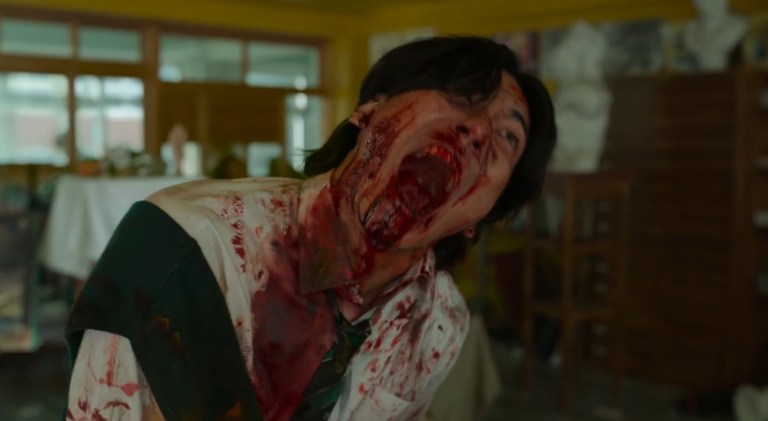 A typical high school in South Korea becomes ground zero for a virus that turns people into rage-fueled zombies in the Netflix series All of Use Are Dead (2022). Surviving students do their best to survive on school grounds while police, military, and some of the students' parents each have their own ideas about how to handle the rapidly expanding zombie outbreak. All of Us Are Dead features the fast-moving variety of zombies typical of South Korean zombie fiction like Train to Busan (2016), though there are some unique twists to the format that help keep the show feeling fresh and exciting.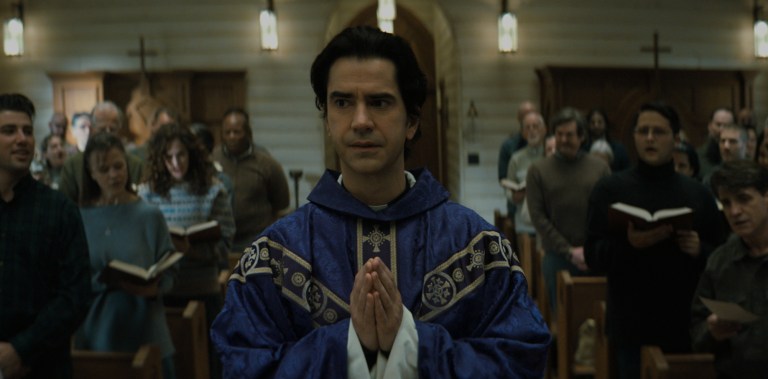 Mike Flanagan continued his highly successful and entertaining efforts on Netflix with Midnight Mass, a horror series about a series of supernatural events in a small town. The series begins with Riley Flynn (Zach Gilford) returning to his hometown after serving time and losing his faith. Meanwhile, a mysterious priest (Hamish Linklater) has arrived in town to take over the congregation at the local church. As strange events occur, it seems as if the new priest may be involved.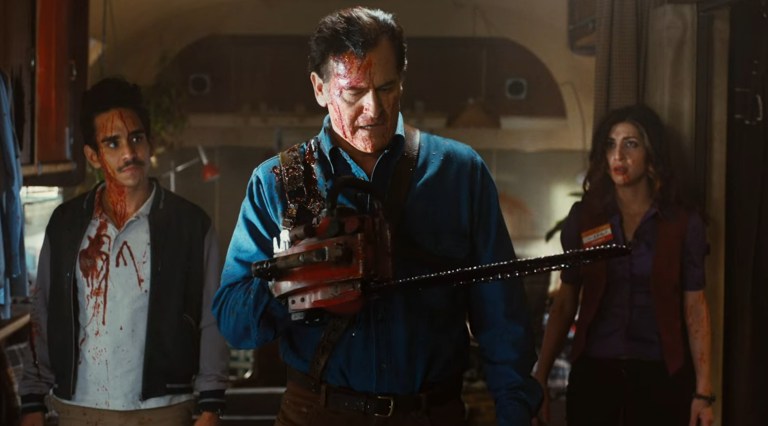 Ash vs. Evil Dead picks up the story of Ashley "Ash" Williams (Bruce Campbell) decades after Sam Raimi's Evil Dead / Army of Darkness trilogy. The series begins with Ash stupidly unleashing the evils of the Necronomicon while high on marijuana, so now he must once again grab his boom stick and strap on his chainsaw in a battle against the Deadites. This time, Ash is joined in his fight by Pablo (Ray Santiago) and Kelly (Dana DeLorenzo), both coworkers of Ash's at the department store he works at. The series has all the blood and comedy fans have come to expect from the Evil Dead franchise, and it likely features fans' last chance to see Bruce Campbell as Ash, since Campbell announced his retirement from the iconic role after the series ended its three-season run.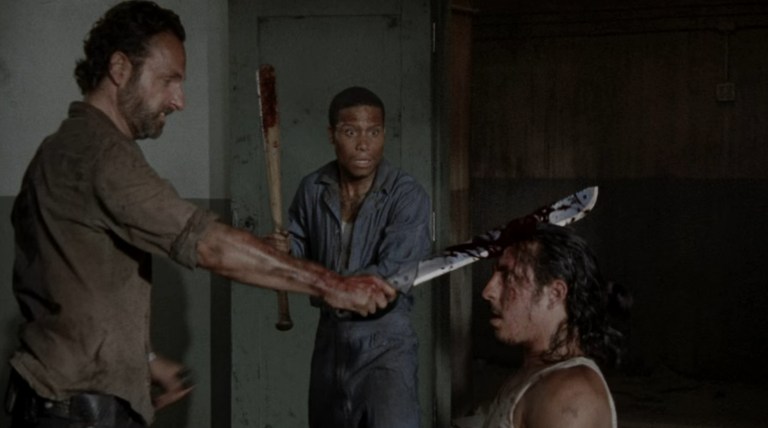 In the beginning, Robert Kirkman, the creator of The Walking Dead, wanted to create a story that looks at what would happen if his favorite zombie movies didn't end. What does a zombie apocalypse look like when the initial struggle is over and the survivors are then tasked with finding a way to move forward. His idea turned into the 2003 comic book series The Walking Dead, which in turn became a television series in 2010. The show follows a fluctuating number of survivors as they deal with other survivors, dwindling resources, natural disasters, and, of course, the ever-present danger of zombies. Though the series has had its ups and downs, overall it is a great achievement in longform zombie storytelling.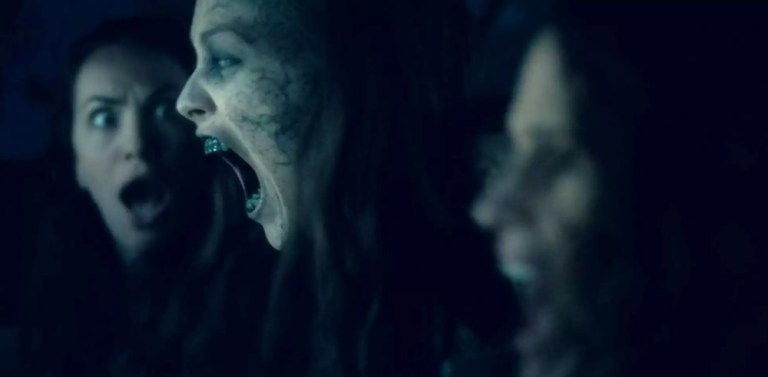 The Haunting of Hill House (2018) is a fantastic haunted house series that intertwines the past and the present to tell the story of a genuinely frightening family drama. The children of the Crain family have grown up and split apart, but they come back together with their father after tragedy strikes. Seeing each other brings back memories from when they all lived together at Hill House. Through a series of flashbacks, we learn that the Crain family's haunted past is still with them in the present.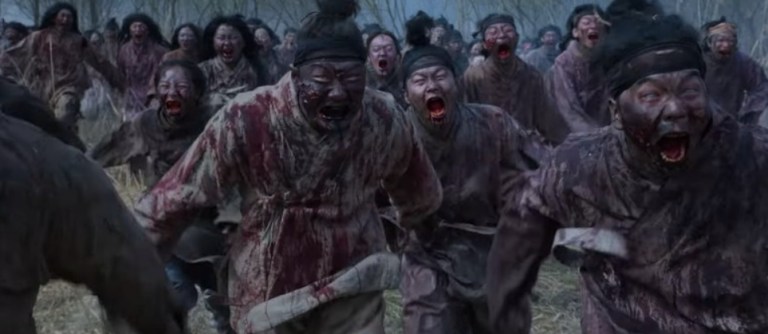 Kingdom is a South Korean zombie series full of top-notch action and tense political intrigue. During the 16th century in the Joseon era of Korea, the king is sequestered after becoming gravely ill. The Crown Prince (Ju Ji-hoon) becomes suspicious of his father's condition. When the prince leaves the palace to investigate the origin of the king's illness, he uncovers an expansive plot to steal the throne which has contributed to an increasing number of extremely fast and vicious zombies. Kingdom also features international star Bae Doona.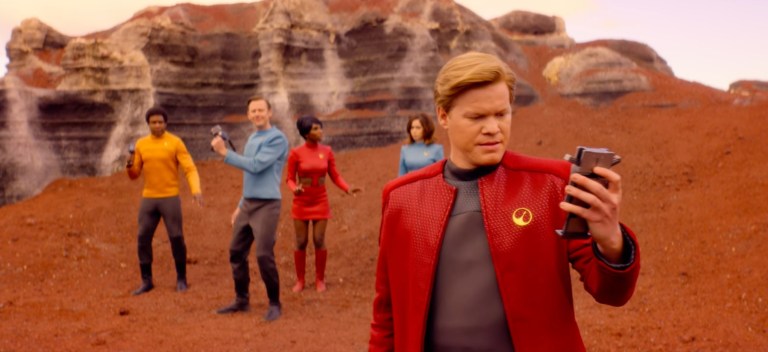 Though the show may not involve horror all the time, the dark and twisted nature of Black Mirror easily earns it a spot on this list. Inspired by the classic TV show The Twilight Zone (1959-1964), Black Mirror is an anthology series blends science fiction with dark themes that touch on modern fears and concerns. Some of the best episodes include "USS Callister" about a bitter programmer who takes out his frustrations in a computer game modelled after Star Trek, "Playtest" about an augmented reality game that knows what scares you the most, and "White Bear" about a woman who can't remember why people are hunting her.
Stranger Things was a phenomenon when it first hit in 2016. The show feels like a Steven Spielberg movie inspired by the writings of H.P. Lovecraft, and that combined with its 80s-nostalgia aesthetic captured the attention of Netflix viewers. The basic premise of the series is about a group of kids who get into various supernatural adventures in their small town of Hawkins, Indiana. Its themes can get quite dark, but it always manages to find a great balance of fun and seriousness.
New Horror TV Shows on Netflix
In what looks kind of like a modern Romeo and Juliet with vampires, First Kill is a series about a teen vampire, Juliette (Sarah Catherine Hook), who is supposed to make her first kill as a vampire. Problems arise when Juliette falls in love with her target, a classmate named Calliope (Imani Lewis). The problems are compounded when Juliette also finds out that Calliope is a vampire hunter. Coming to Netflix June 10.
The hit sci-fi horror series Stranger Things returns with its fourth season in 2022! In addition to returning cast members Finn Wolfhard (Mike), Millie Bobby Brown (Eleven), Gaten Matarazzo (Dustin), Caleb McLaughlin (Lucas), David Harbour (Jim Hooper), and Winona Ryder (Joyce), joining the ensemble cast will be horror legend Robert Englund. Stranger Things season four will be split into two separate parts with the first block of episodes debuting on May 27, 2022, and the second block debuting on July 1, 2022.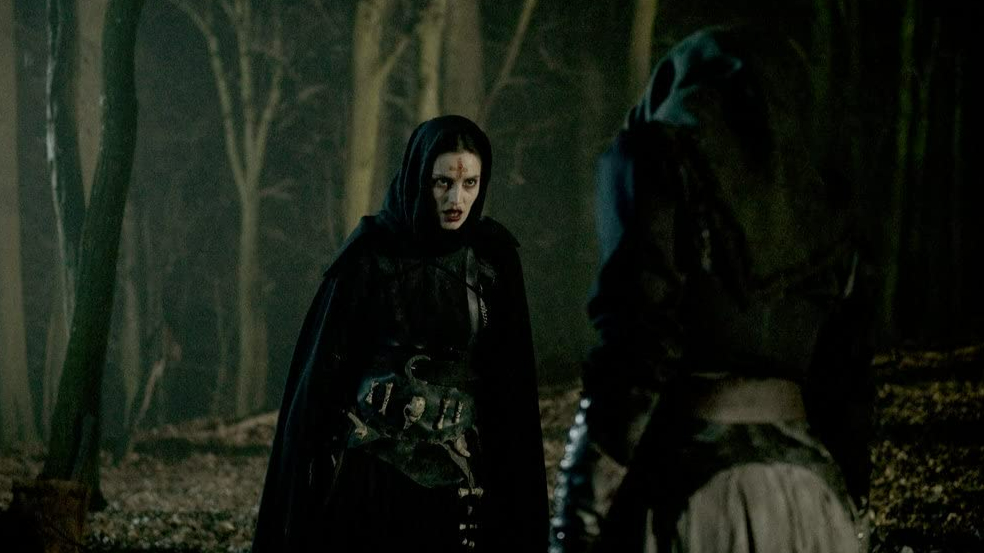 The fifth and final season of the post-apocalyptic vampire series was added to Netflix on April 16.
This Indian crime thriller focuses on a mother of a murdered teen out for revenge. Added to Netflix on April 15.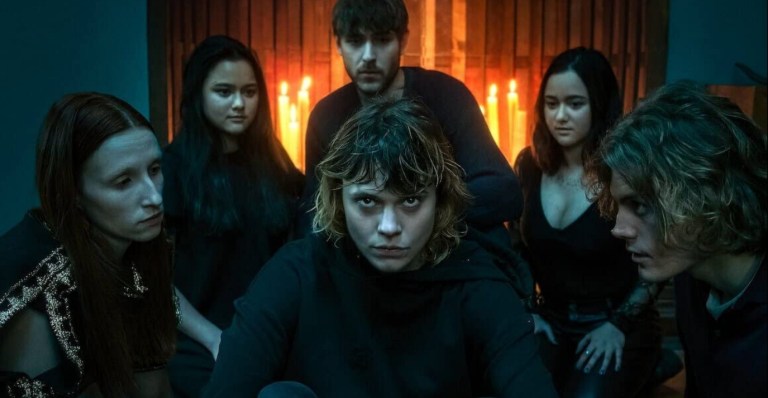 Cracow Monsters mixes witchcraft, monsters, and folk horror to tell the story of a young woman who joins a professor and his students for a research project, only to discover the true reasons for their work. Added March 18.
More Streaming/Watch Guides