35+ Best High School Horror Movies
High school horror explores the fear of werewolves, serial killers, zombies, etc. Discover the best high school horror films with this expansive list.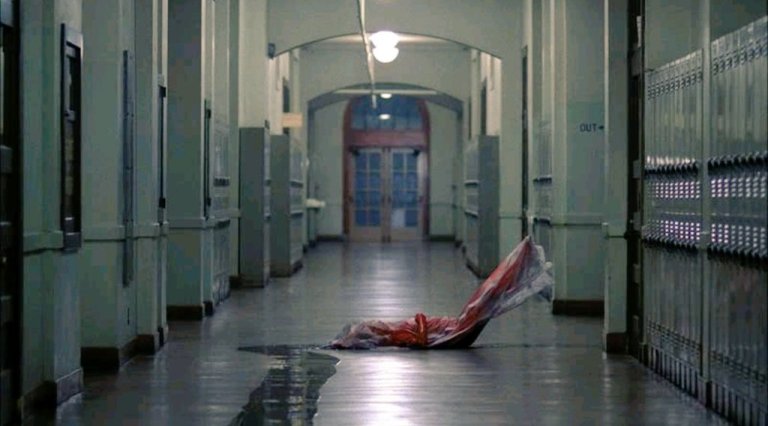 High school is one big horror movie. The reason you are still reading is because, although it's a dramatic point, you can probably empathize with this statement in one way or another. Every single person who has ever walked the halls of a high school knows that life for a teenager is much more than report cards and sleepovers. Mix puberty with experimental substance use, fake friends and parents who "just don't get it," and things can get pretty messy. As responsibilities increase, the body changes and relationships become "complicated," high schoolers are left with a lot to figure out before they are catapulted into adulthood…and that's pretty terrifying.
Horror movies set in high school typically capitalize on teen nudity and sexuality, bullies and their vengeful victims, as well as friendship and betrayal. Most films in this list feature characters or scenarios that are so relatable, simply due to the collective experience we all endured in the halls of high school. Whether you were trying out for your first sports team, sneaking out for the first time or asking your crush to the school dance, your high school memories were probably at one point or another riding the thrill of suspense, trepidation and anxiety. Villainous figures were either evil teachers with horrendous late work policies, or untrustworthy classmates who smiled to your face but spread rumors behind your back. School grounds were a place that felt familiar and safe, but also a high risk area lurking with secrets and suspicions. Teen rebellion is what makes high school such an interesting place because the adolescent years are all about pushing boundaries, taking risks and sheer survival.
In this list of high school horror movies, we get acquainted with some unpopular titles and pay respects to the classic horror films, all while digging deeper into the popcorn bowl, hoping all the doors are locked. From witches and werewolves, to serial killers and zombies, this list of the best high school horror films covers every base for all horror enthusiasts. Teen audiences will appreciate the realistic and the campy, the slasher and the thriller, simply because the horror genre has so much to offer.
Keep scrolling to find classic high school horrors like Prom Night (1980), as well as the slasher parody Scary Movie (2000). You may even stumble across pop culture references that you never knew stemmed from famous high school horror films.
Teenage angst meets horrifying consequences in this classic horror film. When a troubled teenage boy seeks help from a hypnotherapist, he finds himself as the subject of a twisted medical experiment. He is fed a serum that transforms him into a werewolf, wreaking havoc on his personal life. Despite being shot on a $150,000 budget, this film grossed over $2 million.
Recovering from a nervous breakdown is never easy for anyone. In this London-based story, a 22-year old woman finds her life taking a positive turn when she marries her husband. He takes her with him to the countryside where he works as an upscale boys boarding school. It doesn't take long before a mysterious man begins terrorizing her in the new, unfamiliar environment. Jimmy Sangster wrote and directed this PG-rated horror thriller.
The opening title card reads: On Saturday 14th February 1900 a party of schoolgirls from Appleyard College picnicked at Hanging Rock near Mt. Macedon in the state of Victoria. During the afternoon, several members of the party disappeared without trace…" Author Joan Lindsay's original novel with the same title was adapted into this film included on Steven Schneider's list of "1001 Movies You Must See Before You Die." Lindsay's real-life friends attested to the peculiar fact that watches and clocks would inexplicably stop when she was in their vicinity. This phenomenon was weaved throughout the film's storyline.
An outcast teenage girl is almost finished with fourth and final year of high school. At home, her religious fanatic mother instills a fear and shame against all things sex-related, which cause confusion and anger when it comes to dealing with puberty. When things get out of control, the young woman takes matters into her own hands and seeks revenge for her torment. A 1970s John Travolta can be found in this R-rated high school horror film.
When a transfer student arrives on a new campus, infested with bullies, he must protect his own survival by making smart moves. Not before long, he meets a familiar face who saved him in a fight at a previous school. This new friend does what he can to save the new student from the bullies' terror, until his own girlfriend falls into the mix. Then it's everyone out for themselves. High school students fight a corrupt academic administration, complicated romantic relationships and the need for revenge in this thrilling horror.
In the late 1950s, two camp counselors snuck away from a fireside sing-a-long session to have sex in their cabin. They do not even get to second base before a masked serial killer brutally murders them in cold blood. Flash forward twenty years, and a new camp counselor finding her way to the re-opened campgrounds is met with many signs that she's headed toward doom. The infamous masked murderer Jason Voorhees makes his debut in this box office hit, which grossed over 10x the production cost in its opening weekend.
With budget of $1.5 million and a fan-favorite starring actress, this film was shot in less than one month in Toronto, Canada. Director Paul Lynch directed many other works, including a few episodes on The Twilight Zone horror fantasy television series. Similar to Carrie (1974), this storyline follows a prank gone wrong that leads a killer to seek the ultimate revenge. The plot begins with a group of middle school kids who bullied a young girl until she fell to her death. They decide to keep this tragedy a secret until someone from the past confronts them on prom night.
When you have horror author Stephen King's stamp of approval, your slasher film is destined for success. In this story, five students spend their college break in a secluded cabin in the woods. Upon arriving, a mysterious book and audio tape is discovered and evil paranormal forces begin attacking the group one by one. The film was shot in a real-life abandoned cabin, establishing an eerie environment that helped build jaw-clenching suspense. Freezing temperatures during filming caused camera equipment to freeze and actors to claim that this was the worst filming experience due to long hours in the cold.
Playing off horror classics such as Halloween (1978), Prom Night (1980), and Friday the 13th (1980), this parody slasher film embodies comedy and horror perfectly. A common theme in high school horror movies is the doomed death for any and all sexually active teenagers. In this film, teachers, students and serial killers collide under hilarious circumstances that uncover sinister secrets.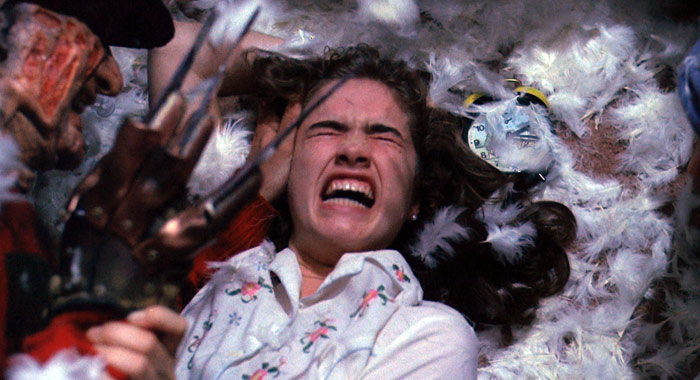 A young Johnny Depp can be found acting on-screen in this classic horror film. When a group of high school girl friends discover they are suffering from the same nightmares, they decide to have a sleepover in hopes that they'll feel comfort in the dark of the night. What happens next is far from their high hopes for safety. With parents out of town and inexplicable occurrences happening at every turn, these teenagers find themselves at the murderous hands of a serial killer.
High school is full of jokes and harmless pranks, but you know what they always say: it's all fun and games until someone gets hurt. This film opens on an unsuspecting, nerdy male student being led by a beautiful classmate straight into a cruel April Fool's joke. After being taunted by his classmates, the jokes go too far when his face suffers a brutal burning during chemistry class and is taken to the hospital. 10 years later, everyone is looking forward to the high school reunion. Some for nostalgia, others for revenge. This film's plot will have all school bullies terrified to ever target another victim again.
Teenagers are up against a lot, especially women. In this film, a young woman is juggling a rocky relationship with her possessive boyfriend, a creepy principal who is not shy with physical advances, and a creepy new student recently released from a mental hospital. As students begin disappearing, and dead bodies mysteriously pop up, the young woman must find the killer while maintaining her own safety. A young Brad Pitt plays the basketball star boyfriend who is one of the suspects for murder.
Back in the 50s, a beautiful prom queen was burned to death by her boyfriend at Hamilton High School. Her life was remembered by many and it wasn't before long until time passed and her tragic death was forgotten around the time of prom season. Things are different this time. Her spirit escapes hell and begins lurking the hallways for an apprentice to help her find bloody revenge. The entire film was shot in Toronto, Canada.
Female horror film director Fran Rubel Kuzui presents a hilarious and suspenseful vampire slasher experience. When a cheerleading shopaholic teenager is named the world's defender of vampires, it takes some time to adjust. As she becomes more and more committed to her training as a vampire slayer, her friendships and relationship become impacted. In order to protect herself and her community, she must focus on what is most important – slaying every last vampire.
Watching the Scream series is like watching a horror movie, while also learning about the genre through horror trivia laced throughout the script. The story follows a high school girl whose mother was murdered a year earlier, and is now receiving strange anonymous phone calls. The caller winds up being a masked stalker and crazed serial killer who is wreaking havoc on her town. A local news reporter is determined to uncover the identity of murderer under the ghost face mask, and will stop at nothing to accomplish his goal.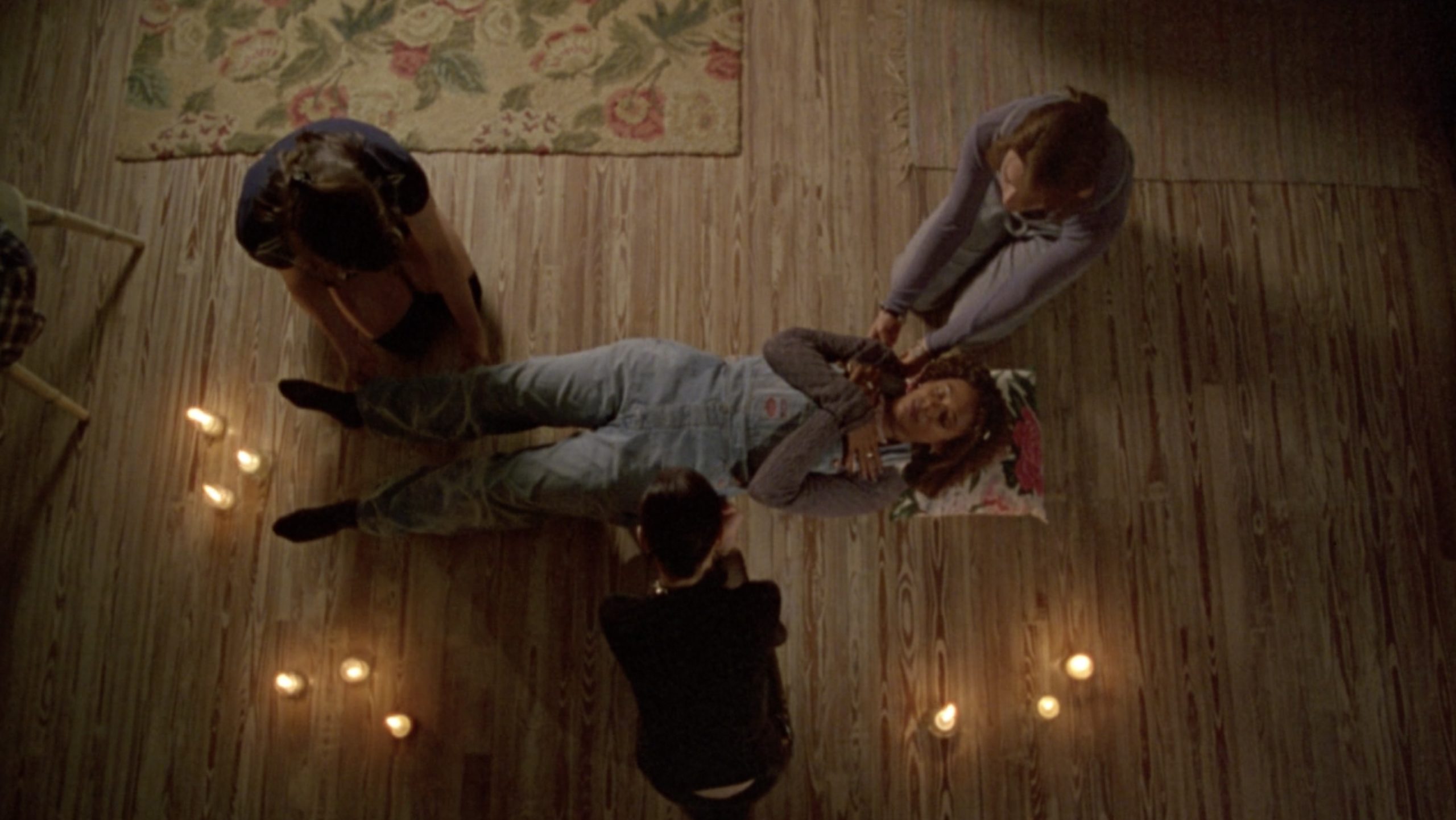 When a new girl moves to LA, she befriends a group of misfit schoolgirls rumored to be witches. As they join forces in forming a powerful convent, their powers and egos spark a dangerous battle. Andrew Fleming directed this witch film set in a Catholic prep high school. He has stated that the highly popular television series Charmed (1998) "ripped off" this film, due to a pilot he wrote and shared with Fox one year before the witch-centered series premiered.
A group of high school friends accidentally hit someone on the way home from partying on the Fourth of July. One year later the friends receive threatening letters and a mysterious man in a fisherman's slicker and with a hook for a hand starts terrorizing and killing them.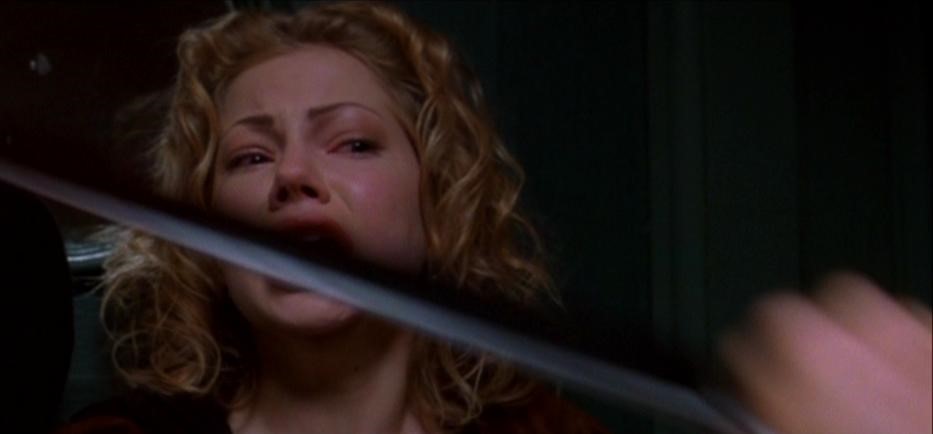 The Halloween horror franchise does not disappoint with this seventh installment in the franchise. For those unfamiliar with the storyline, this film picks up on a woman who has finally escaped the wrath of her serial killer brother, faked her own death and adopted a new identity to start fresh. Now work as a headmistress at a private boarding school, she finds herself within a fingertips' length of happiness. Just as she decides to take her blossoming relationship to the next level, she finds her life crumbling once again due to the murderous Michael Myers.
Ever since its Christmas Day release in 1998, this film has garnered a cult following for the comedy, gore and unforgettable cast. High school is traumatic enough, but imagine witnessing your teachers being controlled extra-terrestrial parasites to prey on the students. A group of high school students finds themselves responsible for being the only thing standing between life and death for themselves and their community. Robert Rodriguez's directorial work grossed $40.3 million at the US box office.
Shot in less than two months, this thrilling horror tells the story of a beautiful university student who finds herself with a hunch that no one around her believes. Her folklore class is full of talk on urban legends, and the professor shares a story about a murderous faculty member who killed several students year earlier. With this new information and a keen intuition, the young woman must save her classmates from an urban legend that is hungry for human flesh. Despite being a film about college aged students, this storyline shows similarity to the other high school plots, dripping with bloody hearsay and serial killers.
Battle Royale is the original version of the dystopian action thrillers that utilize a "battle royale" plot like the film The Hunger Games (2012). In Japan, a group of students are forced by the government to compete in a deadly game on a deserted island, where only one survivor gets to leave. Every student takes a different approach, as some use their wit and sexuality to their murderous advantage, while others are merely trying to escape the horrendous circumstances without any violence. However, they come to learn that some violence is necessary for survival.
Losing your virginity is different for everyone. Some wait for a romantic partner to make love with, while others rely on liquor and porn to equip them with the knowledge to do the deed. For the teenagers at Cherry Falls High School, being a virgin means you are more likely to be the next victim of a diabolical serial killer's attack. Students take their lives into their own hands and organize a sex party in which all virgins can lose their virginity and no longer be targets of the senseless slashings.
The film opens on a teenage boy boarding a plane headed for a school trip in France. He gets a mysterious premonition with horrifying results that ends up coming true moments later. In an effort to warn those around him, the boy shares more of his premonitions, but soon finds fingers pointing at him. He must now dodge law enforcement and the creeping hand of death, in order to stay alive and save those around him. This film made $10 million alone on its opening weekend.
Despite mixed reviews and a $19 million budget, this film grossed $278 million worldwide. Its massive success led to four sequels and cult following. Famous faces are weaved throughout the entire film, including Anna Faris, Marlon Wayans and Regina Hall. The storyline is full of sexual innuendos, bloody killings and suspenseful moments that will leave you on the edge of your seat. What makes this movie work is it's commitment to both comedy and horror, and that is why we wouldn't mind another sequel.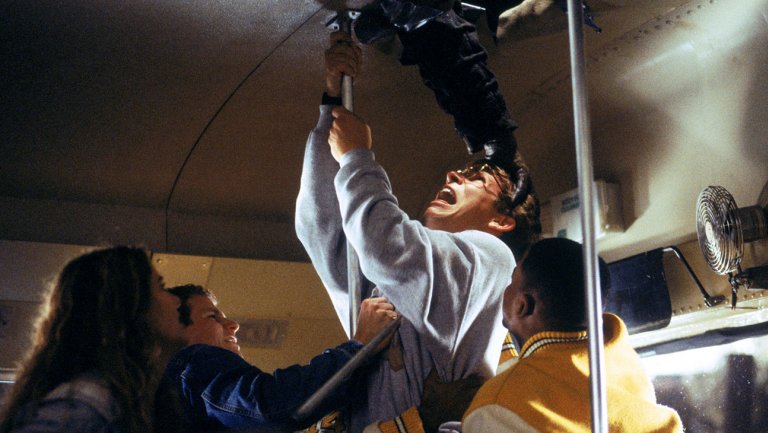 As a school bus full of teenage basketball players and cheerleaders suffers a tire blowout, the students and their coaches find themselves stranded. The Creeper is responsible for this mishap and uses every following moment to incite fear in his victims before taking their lives in the most gruesome way. Its worldwide gross of $63 million performed slightly higher than the original Jeepers Creepers released in 2001.
Nothing exciting ever happens in small towns. So when a young woman is found dead, a group of local high school students begin spreading rumors online about a serial killer responsible, named "The Wolf." What starts out as a harmless game for entertainment soon reaps consequences in the form of death. The made up rumors detailed online play out in real life, and students must discern where the truth ends and terror begins.
A beautiful, yet lonely high school girl finds herself attached to mysterious murders and disappearances happening all around her. Audiences are taken on a wild ride through what some film scholars have compared to a modern take on Friday the 13th (1980). The entire film was shot in Austin, Texas on a budget on $750,000.
A rebellious teenage girl's parents have had enough and she is sent out to a secluded boarding school in the woods. She suffers greatly in this new setting, but finds comfort in a new friend she made. Oddly enough, she dismisses the creepiness of the quiet forest around her and begins hearing voices in the night, after waking up from terrifying nightmares. She starts to believe that witches reside in this school and she must save herself and others from being victim to another mysterious disappearance.
Director Simon West tells the suspenseful story of a high school freshman who plans to earn some easy money babysitting for a rich family in their mansion. What starts off as suspected prank calls soon becomes very real, when she discovers a stranger is in the house and threatening her life through the phone. Technology plays a huge role in this modern take on the 1979 original When A Stranger Calls, as teen audiences can investigate along with the savvy millennial main character.
The original title for this thrilling Korean horror is Gosa. The story takes place in an esteemed high school institution in Seoul, where advanced students are subject to horrors of a competitive environment that perpetuates senseless violence to get ahead. The psychological nuances and supernatural presences make for a highly invigorating ride through Korean horror cinema.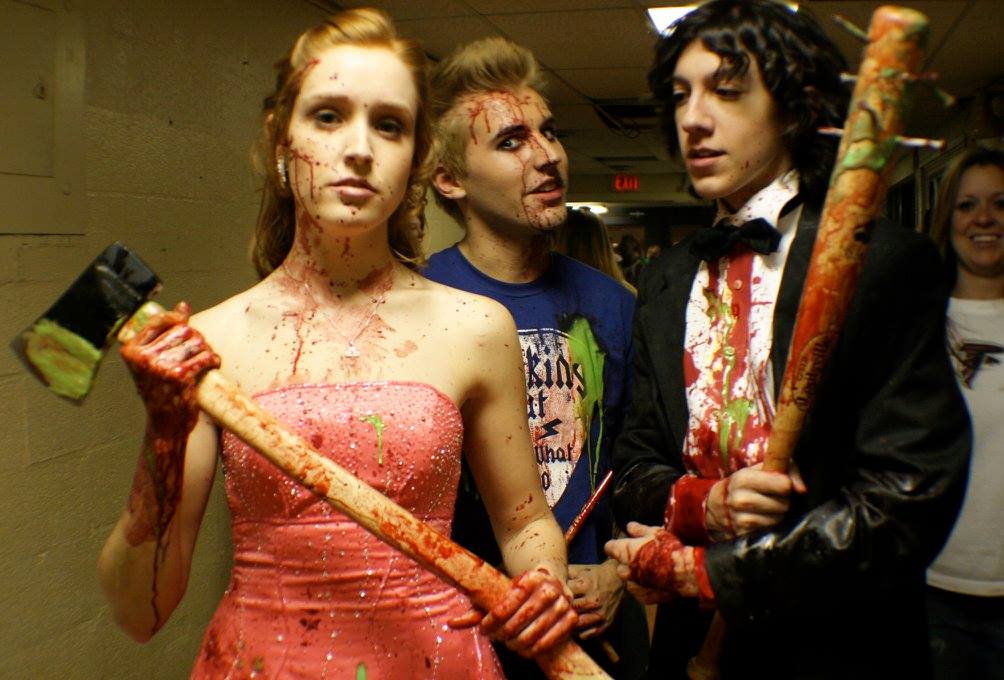 Despite relying on a cast of no name actors, this horror film uses gory violence and witty writing to drag in the audience. On a night where the lucky ones are usually wearing a boutonnière or corsage, those who are stuck at home with no dates find themselves at the opportunity of a lifetime. Literally. The lives of a small town lie on the shoulders of the dateless outcasts who must cast away their differences and join forces to fight flesh-eating zombies.
If you thought the masked serial killer Jason Voorhees was gone for good, you are terribly mistaken. In this slasher film, a determined brother searches for his missing sister, who was captured by Jason while camping at Crystal Lake. During the movie's premiere, film producer Michael Bay walked out, stating that the movie featured too much sex. Nevertheless, the film grossed $92.8 million at the box office, becoming the second-highest-grossing film in the franchise.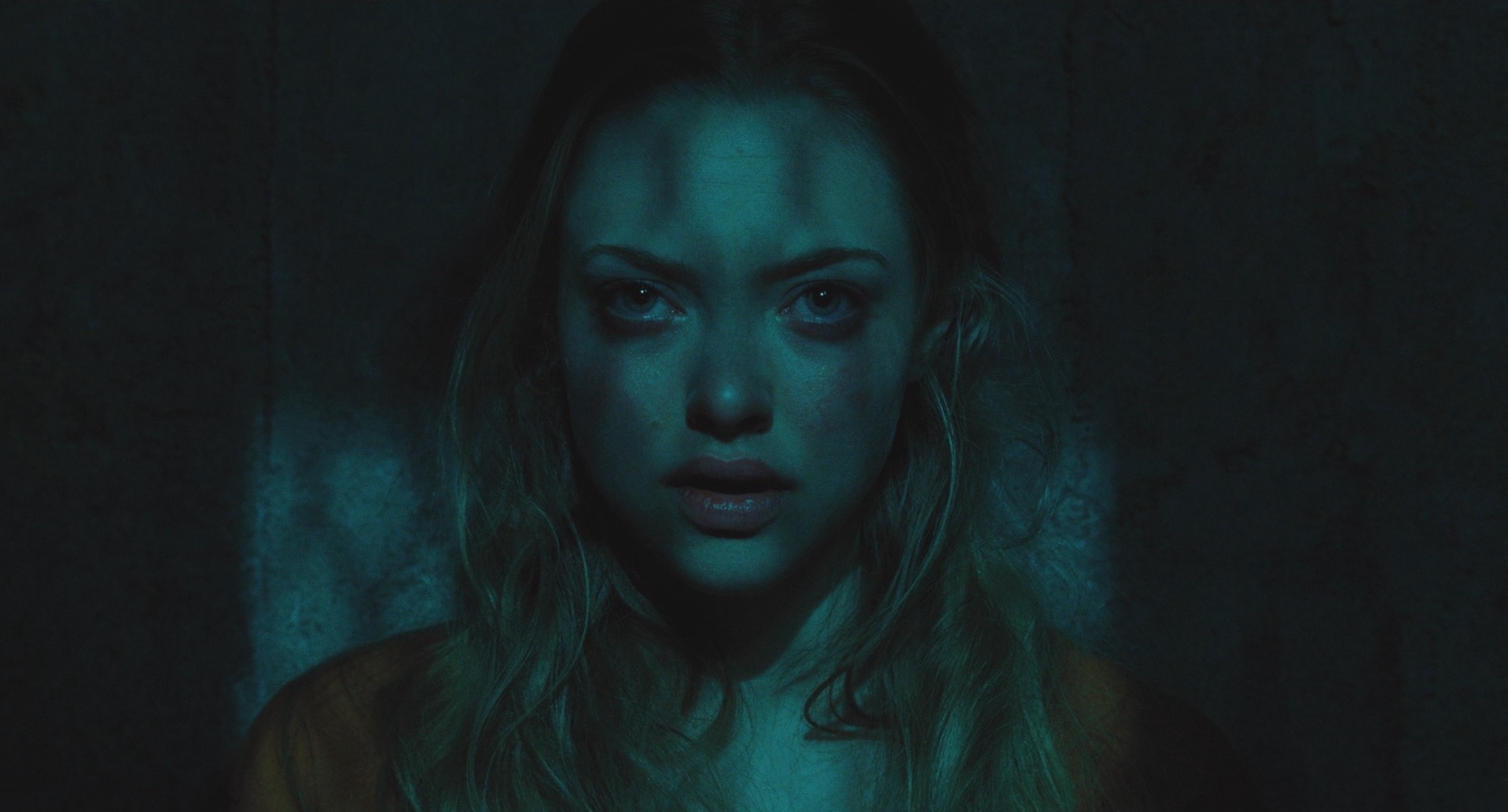 NYU alum Karyn Kusama directed this cult comedy riffing off time old horror tropes, with a studious good-final girl playing opposite of the sensual blood-sucking seductress. When an attempted virginal sacrifice goes wrong, the victimed non-virgin becomes possessed and must feed on flesh to maintain her destructive super strength. This supernatural black comedy horror film only received $6.8 million on its opening weekend, but still remains a cult classic for feminist horror fanatics.
Sean Byrne made his feature directorial debut with this Australian horror film. The story follows a high school senior who cares deeply for his girlfriend, who has been the light in his world of adolescent darkness. Unbeknownst to him, a secret admirer has her eyes set on him as her perfect prom date. When he declines her advances, she concocts her own plan to seek revenge on her handsome victim.
On a good day, detention is a place where you can get some extra sleep, maybe some homework done, and possibly make a new friend or two. For the students at Grizzly Lake High School, a copycat serial killer targets the student body for his next round of victims. A group of unlikely friends must forget what brought them to detention in the first place, and use their strengths to fight off the murderer, as well as suspicions that the killer is one of their own.
Being the new girl is never easy. After suffering the traumatic loss of her father, a 16-year old girl transfers to an all-girls boarding school to help escape the memory of death. She befriends a good friend during her first year, who then befriends another mysterious new girl the following year. The three don't collectively get along, mainly due to strange behavior and inexplicable dark occurrences that take place upon the new girl's arrival. Female vampires come to life in this supernatural horror film.
Kimberly Peirce's debut directing work won Hilary Swank's Best Actress Oscar for her performance in Boys Don't Cry (1999). Channing Tatum and Joseph Gordon-Levitt starred in her second feature Stop-Loss (2008). By 2013, she was directing this third adaptation of the infamous 1974 Stephen King novel with Julianne Moore on center stage. With the star actress being a minor playing a high schooler for the first time in this adaptation's history, this film ditched exploitative explicit nudity and instead focused on compelling acting. This modern take on a classic story follows the shy daughter of a paranoid, protective mother whose sheltering causes her daughter to become a bullied misfit at the high school. Cyber bullying meets self mutilation and revenge in this film that reportedly used 1,000 gallons of fake blood.
Lucky McKee and Chris Sivertson co-write and co-directed this comedic fantasy horror. Through a storyline twisted with jealousy, infidelity and female empowerment, this film unfolds the aftermath of a cheerleader's plot for revenge on a football player. Dead cheerleaders are brought back to life through a witch's spell and their hunger for human flesh must be channeled to destroy the true target. This film is a remake of the 2001 horror film of the same name.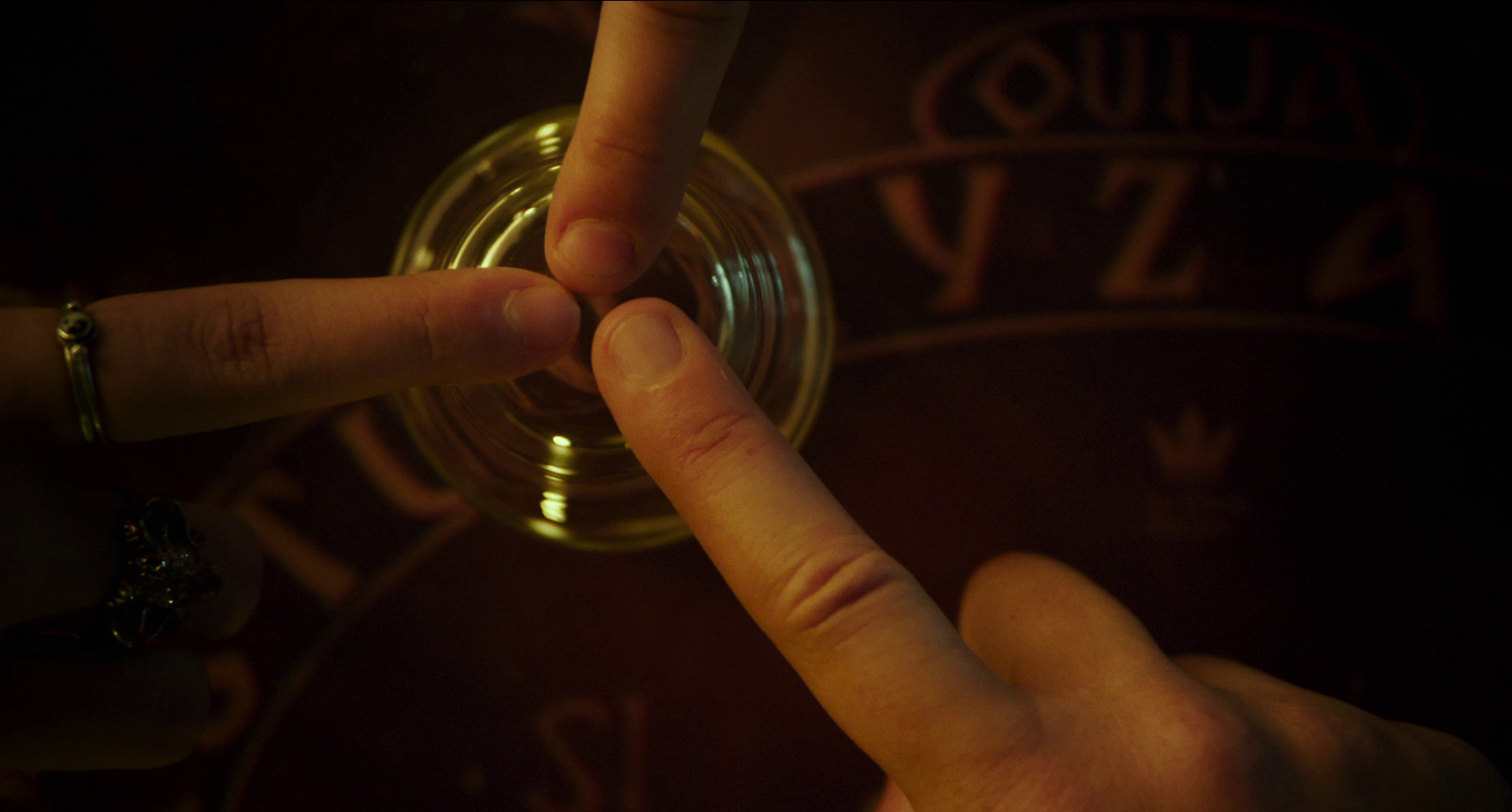 Add this Spanish horror film to your Netflix queue if you are wondering what happens when a few Catholic school girls slip away from their religious school to take part in a ouija board séance on a total solar eclipse. Based on true events, this film follows a teenager whose fascination with spirits was rooted in her father's recent passing, but soon turns to agonizing fear demonic possessed spirits attack her life in every aspect.
Alex Wolff stars in this A24 horror film that brought in $80.2 million at the box office, making it the highest-grossing A24 film worldwide. The two hour film follows a family who is grieving the loss of their mentally ill matriarch, and handle the healing process in conflicting manners. Generational emotional trauma begin coming to light in horrifying ways, and secrets are forced to the surface. The actors' compelling performances were aided by the director's commitment to writing detailed biographies for all the characters before even starting the actual screenplay.