30+ Weird Girl Horror Movies
This list is specifically curated for fans of movies in the vein of Possession (1981), Misery (1990), and May (2002). Discover new "weird girl horror" movies to add to your watchlist or re-discover some of your faves in the niche subgenre.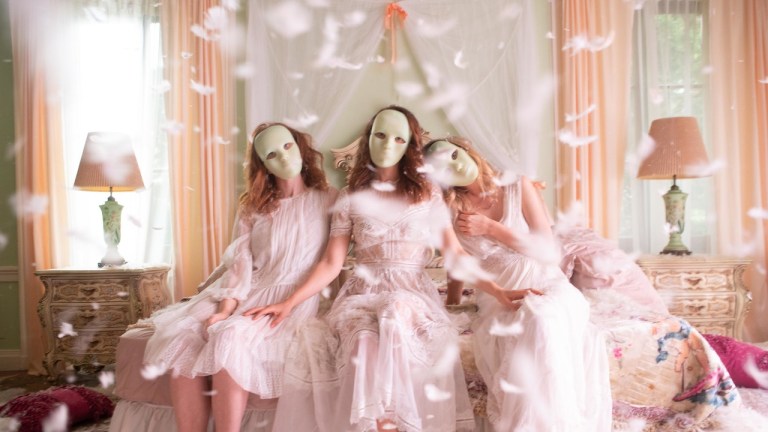 The Love Witch (2016) gave us Elaine, an alluring and strange witch obsessed with finding a man who loves her, but also a complex character who has endured abuse and trauma—one whose "weirdness" is only a symptom of not coping well. A part of her is taking control by embracing her femininity and submissive role in relationships. The other half of her is enraged and desires revenge by robbing men of their power and control. In 2022, Pearl brought to life the origin story of a psychotic, strange, and murderous villain and managed to paint a sympathetic portrait. Misery (1990) introduced us to the bizarre and unhinged Annie Wilkes, a vicious woman who showed us that girls can represent a violent pathology as well as any male villain.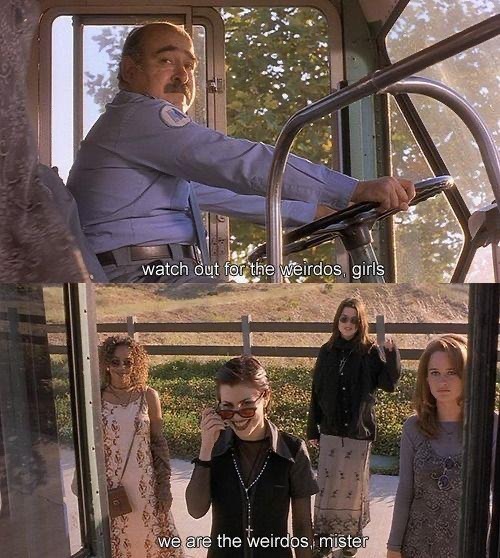 The "weird girl horror" subgenre is one that doesn't get discussed enough and deserves much more recognition. It's a niche area of horror where anything can happen. The protagonist and antagonist can be the same person. A psychopath can gain the sympathy of their audience. The final girl trope can become completely subverted. The viewer can come to cheer for the one holding a knife in her hand.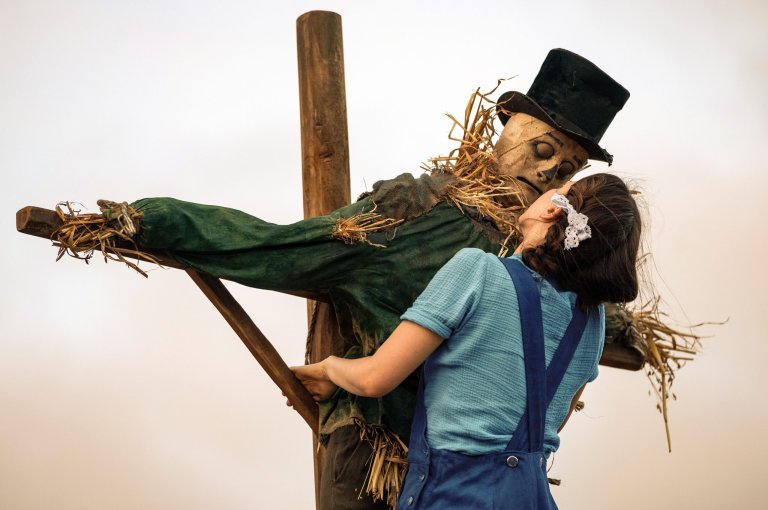 Below are movies about "weird girls" and for "weird girls". Movies that feature bizarre characters with grotesque interests. Films with unhinged women who will gain both your horror and praise. Stories of maladjusted women taking back their autonomy and control. The strangest of tales with the strangest of leads. Check them out below.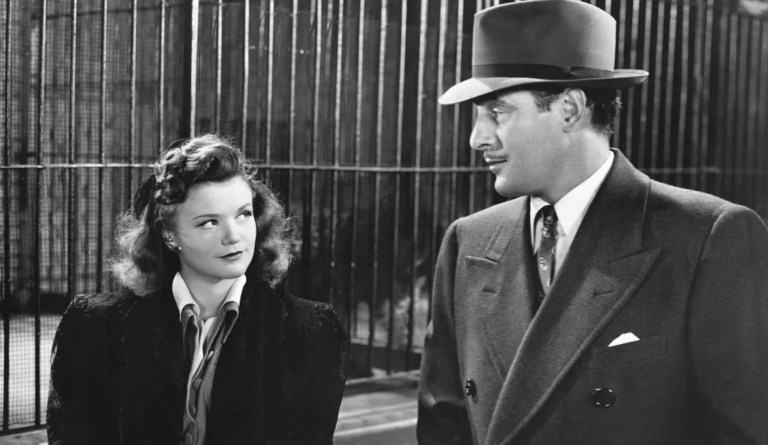 If you haven't already watched this (very much queer-coded) classic, then it's time to put this movie on your watchlist. Irena (Simone Simon), a strange and lonely Serbian fashion illustrator living in New York City, believes that an ancient curse will transform her into a feline predator if aroused. It causes tension in her new marriage to disbelieving husband Oliver (Kent Smith), who grows closer and closer to his coworker Alice (Jane Randolph). The story reveals just enough to fuel an impending sense of doom, as the narrative slowly descends deeper into darkness. The movie features the first jump-scare in cinema, a technique known as the "Lewton bus" and named after its producer, in which the audience is startled by something completely harmless.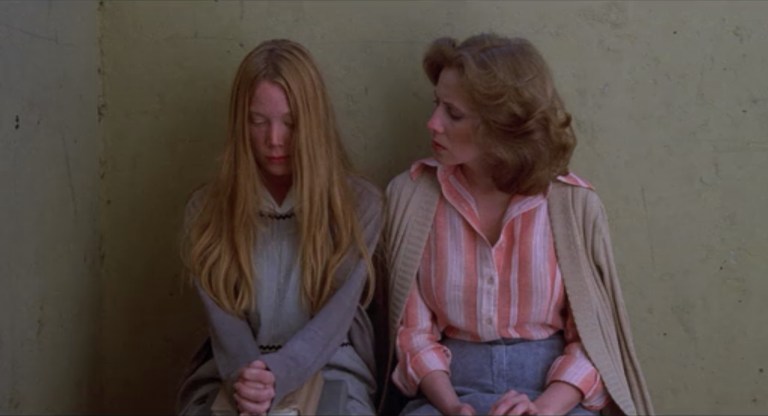 Every respectable horror fan knows Brian de Palma's screen adaptation of Stephen King's novel of the same name. Carrie is a lonely and repressed teenager who lives her life as an outcast to her peers. Not only is she the target of their cruelty, but of that of her mentally unstable and religious fanatical mother. Those who should extend a hand of friendship only offer her the same emotional abuse she experiences at home, and for no other reason than being different and labeled as weird. Carrie's mother separated her from the world, robbing her of the knowledge needed to navigate her human existence. She is so isolated that in the beginning scene when she gets her first period, she is utterly confused and horrified because she has no idea that it's a natural and biological thing. The girls in the locker room failed to see a person so alone and in need of connection and opted to exacerbate her terror. Her peers ostracized her for being odd instead of demonstrating any ounce of empathy and kindness to her. The events at the end of the movie speak of what being labeled as a social pariah can do to a person.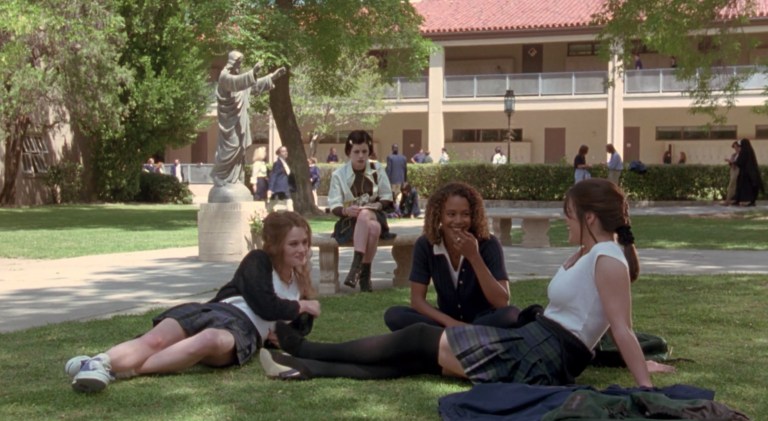 This movie about a group of weird outcast girls who find safety and power in witchcraft has gained an enduring legacy. Sarah Bailey (Robin Tunney), who suffers from depression and has survived a suicide attempt, has always felt out of place and alone in the world. She yearns for the mother she never got to meet who died during childbirth. When she arrives as a new student at St. Benedict's Catholic School, she soon finds the belonging she's always longed for with a group of misfit girls. Other students tell her to stay away from the trio of witches, but she tags along on their outing to their local occult shop. The rest is history in the minds of Gen Y horror girlies, gays, and theys everywhere. The four main characters of The Craft are the "it" weird girls of the millennial generation. Just as they reply to the bus driver who advises them to be careful and watch out for weirdos, "We are the weirdos, mister."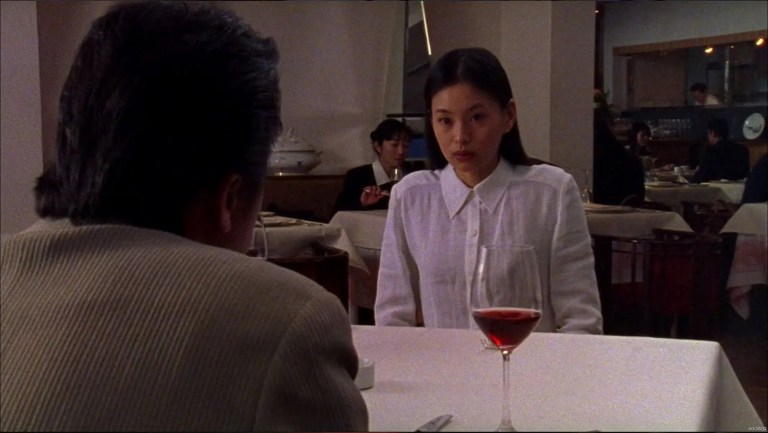 In this Japanese horror-thriller by director Takashi Miike, widower Aoyama (Ryo Ishibashi) decides that he is ready to start dating again after being encouraged by his son and coworker. He utilizes auditions for a fake production to find the perfect wife. After the first round of interviews, he becomes enamored with the charming and beautiful Asami (Eihi Shiina), a soft-spoken ballerina who had to give up her passion after suffering an injury. Soon he comes to find out that Asami may not be who she portrayed to be at all. The film explores themes like the objectification of women, obsession, misogyny, and female subservience. If you haven't yet watched, then maybe the fact that reportedly both Rob Zombie and Eli Roth found it difficult to sit through can convince you to check out this masterpiece with a "weird girl" at its very core. The Soska sisters, who have a movie mentioned below on this list, have cited Audition as a source of inspiration for their work.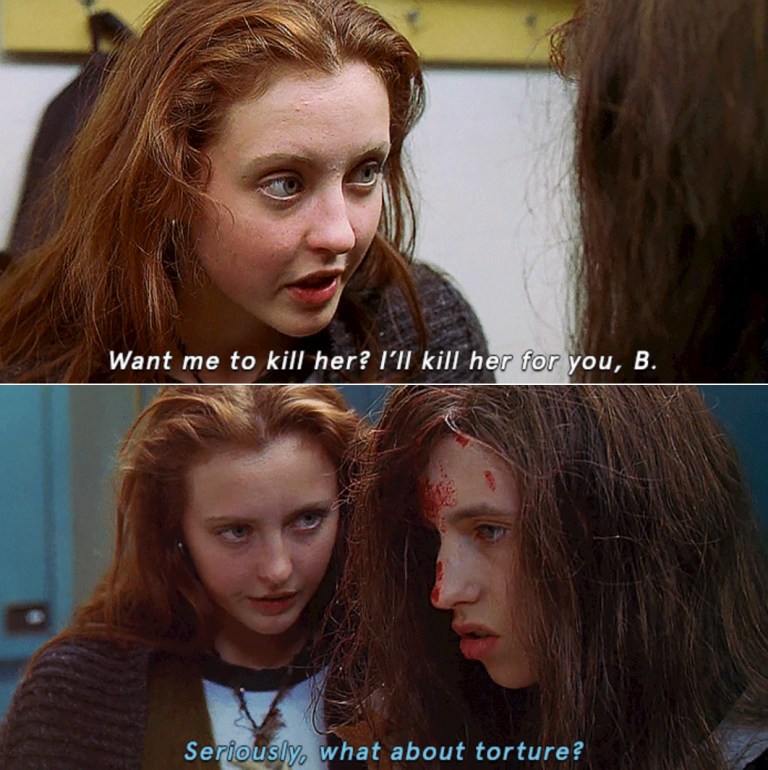 Ginger (Katharine Isabelle) and Brigitte Fitzgerald (Emily Perkins) are two sullen, morbid sisters who are bizarre outcasts at their high school in Bailey Downs. They pass their time making videos in which they act out their deaths, and have made a pact to either get the hell out of their mindless town or die together by the age of 16. Late one night, Ginger is attacked by a beast and soon begins a horrifying transformation. This Canadian horror masterfully utilizes lycanthropy as a metaphor for the terrors of puberty. The sisters made Y2K weird girlies of the time feel seen and the story remains resonating to teenage girls today. Ginger Snaps is a classic, and it's worth mentioning that it heavily influenced 2009's Jennifer's Body. Rewatch or watch for the first time and see.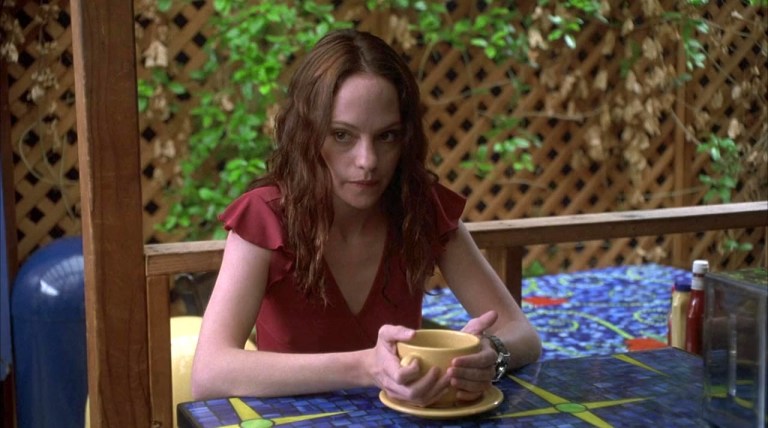 This list wouldn't be complete without May, a story with a titular lead who is well-written and so bizarrely relatable to anyone who has ever struggled with feeling alone in the world. Extremely socially awkward and shy, May is a veterinary assistant who grew up without learning how to connect with others and make friends. Her bestie is Suzie, a doll she received as a child, who she talks to and keeps locked behind a glass case. After being befriended by Adam (Jeremy Sisto), the two hang out, but when she bites his lip enough to draw blood, he flees. Later heartbreak leaves her feeling even more dejected. May spirals down a rabbit hole which leads her to commit unspeakable acts in the name of finding the companionship she is so desperately starved of.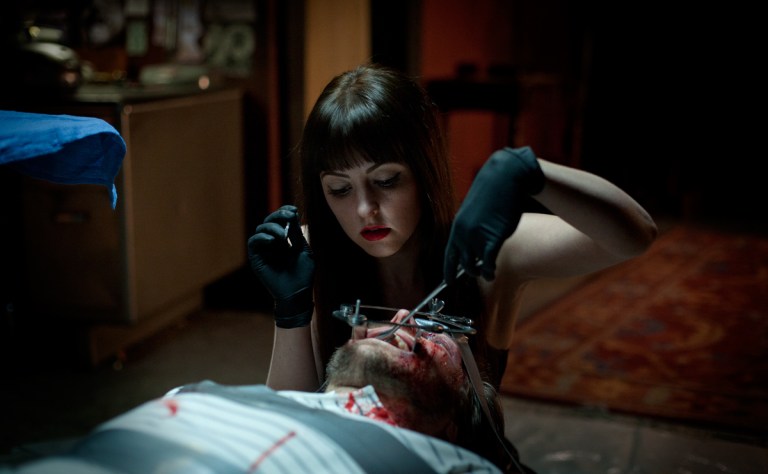 American Mary is an underrated feminist body horror written and directed by Jen and Sylvia Soska and starring scream queen Katharine Isabelle as Mary. Although it has a controversial ending, the slasher deserves praise for pushing the envelope and being unafraid of taking risks. Mary is a promising young surgical student whose financial struggles and a betrayal by a professor leave her diving deep into the underground world of body modification, where she soon makes a name for herself. The film is filled with moments that make you want to look away, yet are so compelling that you can't tear your eyes off the screen. This one is for all the dark and twisted girls who refuse to take any crap from men.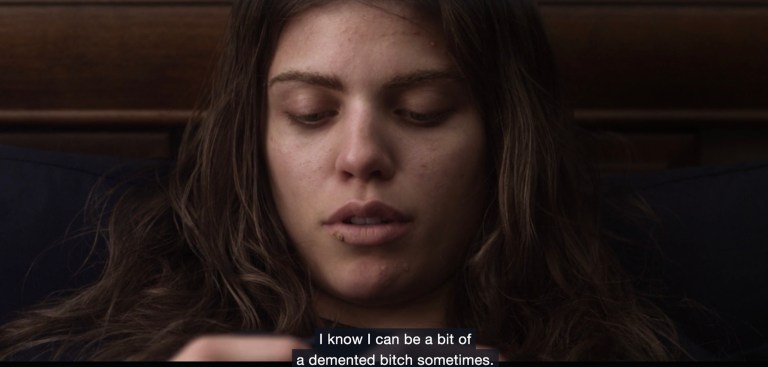 Excision will live rent-free in your head long after the credits roll. It's a deeply disturbing story about a socially awkward teenage girl who has aspirations, which could be more aptly referred to as delusions, of becoming a surgeon. The movie is psychosexual in nature and combines elements of body horror and mental illness into a dark coming-of-age tale. Pauline (AnnaLynne McCord) is considered a weirdo by everyone at her school and by her own parents who act repulsed by her at home. Her only "friend" is a younger sister who suffers from cystic fibrosis. Pauline's journey culminates into a final scene so memorable and disturbing which is solely motivated by an attempt to finally win her mother's love and approval.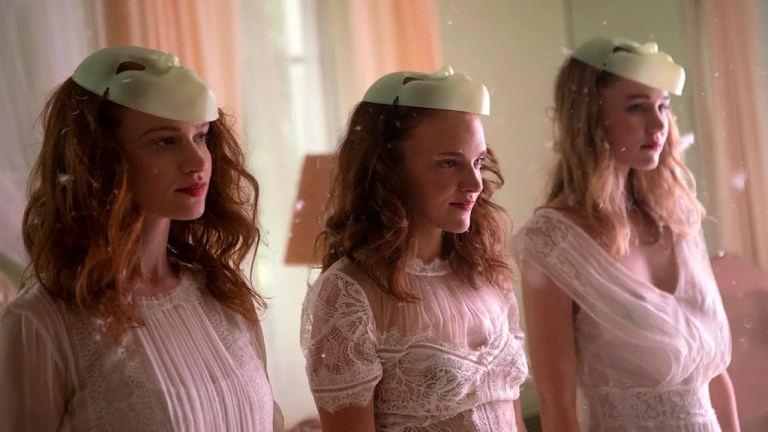 Braid is a criminally underrated horror and arguably the most bizarre film on this list. On the surface, this movie is about a pair of wanted women who decide to visit their mentally unstable childhood friend at her estate in order to rob her. They play along to games they did as children and participate in her fantasy world to give themselves enough time to find the safe they are after. Simple enough? Wrong. As the story develops, the viewer realizes that not everything is as it seems. The film takes you on a wildly unique and trippy ride, which honestly isn't for everyone. This is a masterclass of work with an ending that will make you want to revisit the movie…more than just once. Devoted fans find themselves picking up on aspects they didn't the first few times around. It stars Madeline Brewer, Imogen Waterhouse, and Sarah Hay.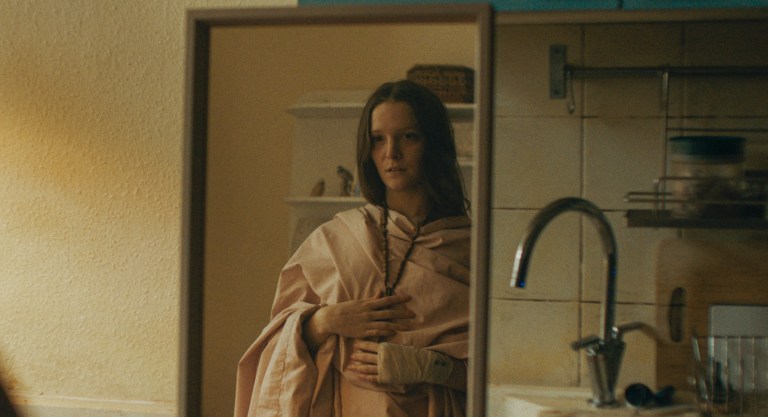 Saint Maud is for the weird girlies who have religious trauma—and especially for us "raised Catholics" who know Catholic guilt all too well. Maud (Morfydd Clark), formerly a nurse named Kate, has recently converted to Roman Catholicism and is devout in her faith. Working in private palliative care, she meets an atheist patient and becomes fixated on "saving" her. As Maud falls down a sinister rabbit hole, the viewer is given glimpses into her dark past. The story concludes with a gut punch of an ending, which has to be one of the most bleak and harsh in horror.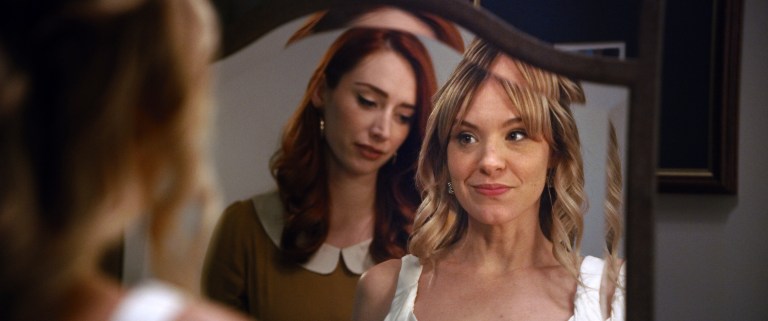 The Stylist is an independent slasher that flew under the radar for most horror fans—a gem waiting to be discovered by lovers of the niche "weird girl horror" subgenre. It's an outlandish story, however, it comes with absolutely fantastic performances. The film is beautifully shot and carefully designed. Its only fault is leaving you wanting more by not providing more of a backstory for its psychotic lead. Claire (Najarra Townsend) is an extremely lonely hairstylist whose profession intertwines with her murderous tendencies—she scalps and murders her clients. When soon-to-be Bride Olivia (Brea Grant) hires her for her big day, Claire becomes fixated on her and spirals further into madness.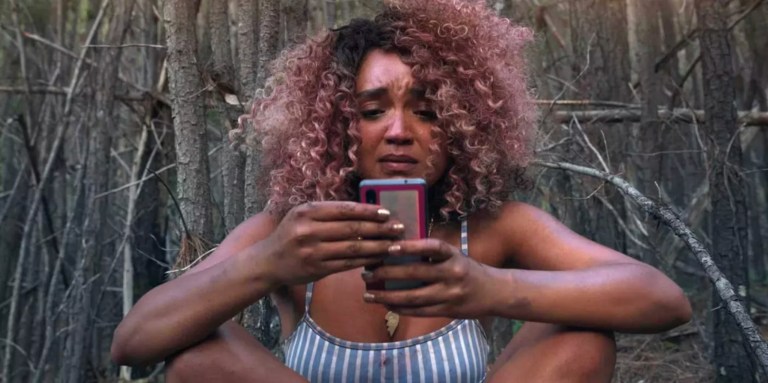 Aisha Dee stars in this Australian treasure of an indie film as Cecilia, AKA Sissy, a renowned social media influencer and "mental health advocate" who's invited to her childhood best friend's bachelorette party after running into her one day after a decade estranged. There she runs into Alex (Emily De Margheriti), a mean girl from her past who tormented her and stole her bestie Emma (Hanna Barlow) away—and who doesn't seem to have changed one bit in her cruel nature. A profoundly traumatic past is shared between Alex and Sissy and soon tensions escalate at their remote cabin. Sissy is for those who've always felt starved of the validation and affection they've always craved in their lives. It also makes excellent commentary on the sinister reality behind many social media personalities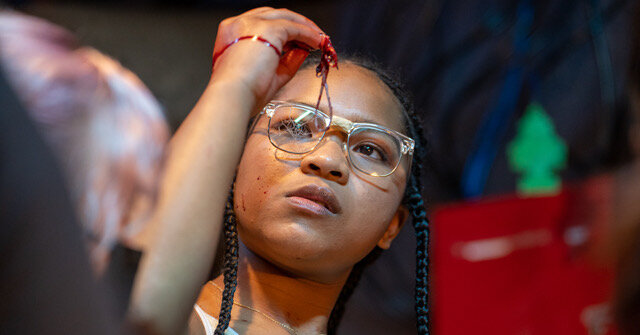 A modern sci-fi horror inspired by Mary Shelley's classic? A definite yes for weird girls! The film stars Laya DeLeon Hayes as Vicaria, a brilliant and "oddball" teenager whose life has seen plenty of violence and police brutality. She's obsessed with the notion that death is a disease that can be cured. After her brother is brutally murdered, she vows to glue her family back together and bring him back to the land of the living. When she's successful, she realizes she reanimated someone thirsty for vengeance.
More weird girl horror films…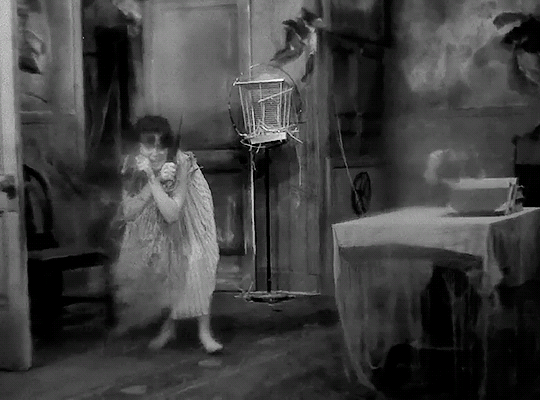 Spider Baby (1967) three orphaned siblings suffer from a condition that causes them to regress into mad cannibalistic beings.
Alice, Sweet Alice (1976) Alice (Paula Sheppard) becomes the only suspect after younger sister Karen's (Brooke Shields) murder on the day of her first communion. More people begin to die at the hands of the savage killer as her grieving father fights for her innocence.
Possession (1981) an international spy's wife begins displaying sinister and disturbing behavior after asking him for a divorce. A truly unique obscene fever dream that will screw with your mind in the best way possible.
Misery (1990) a classic adaptation of Stephen King's novel of the same name starring Kathy Bates as the demented Anny Wilkes, a woman who rescues a novelist from a car crash and who happens to be obsessed with him.
The Loved Ones (2009) a teenage girl kidnaps and holds a classmate hostage in her basement to torture him after he politely rejects her invitation to prom.
All About Evil (2010) Natasha Lyonne stars as Deborah Tennis, a woman who begins creating and screening snuff films at her inherited old movie house theater.
Starry Eyes (2014) an underrated horror gem starring Alex Essoe as Sarah, a young and mousy hopeful starlet who descends into the dark world of Hollywood's elite.
When Animals Dream (2014) a Danish horror drama about a 16-year-old sullen and lonely girl who begins to experience disturbing transformations to her body.
Sunchoke (2015) a bizarre journey of a film which isn't for everyone and features scream queen Barbara Compton. Janie (Sarah Hagan) is a recovering mental patient who has been subjected to a bizarre and harsh at-home treatment for most of her life. When she begins to venture to the outside world, she grows obsessed with beautiful Savannah (Sarah Malakul Lane).
Darling (2015) Ashley Carter stars as a young woman who begins to spiral into madness after accepting a job as a caretaker to a Manhattan mansion with a dark and mysterious past.
Thelma (2017) a repressed, lonely, and shy young woman awakens a profound and disturbing power within her when she experiences an attraction to a fellow college student while studying in Oslo, Norway.
Swallow (2019) a severely underrated thriller about Hunter (Haley Bennett), a young housewife with a seemingly idyllic marriage who suffers from the impulse of swallowing inedible objects.
Bliss (2019) a struggling young painter is introduced to a new drug called Diablo and soon finds herself thirsty for blood.
Ma (2019) A "womanchild" offers up her basement to a group of teenagers for drinking and soon begins to display sinister intentions.
Superhost (2021) a vlogging couple comes to find that their vacation rental host isn't at all what or who she portrays to be.
Censor (2021) a British psychological horror set in 1985 during the height of the Video Nasties era. Film censor Enid Barnes (Niamh Alger) watches a video and begins to remember details surrounding the earlier disappearance of her sister.
Pearl (2022) Mia Goth stars in this origin horror story of the villainous and psychotic murderess of the first installment of Ti West's X film series.
Bones and All (2022) Taylor Russell stars as an 18-year-old girl who suffers from an overwhelming cannibalistic hunger. It was one of the best horror movies of the year.

Piggy (2022) a Spanish horror directed by Carlota Pereda about a bullied teenager from a rural town. Soon a mysterious stranger leaves her torn between saving her tormentors or condemning them. 
Further reading: