Which Horror Movie Villain Would Carve the Best Pumpkin? A Ranking
Would your favorite horror villain massacre a pumpkin beyond recognition, or craft a Jack o' Lantern masterpiece?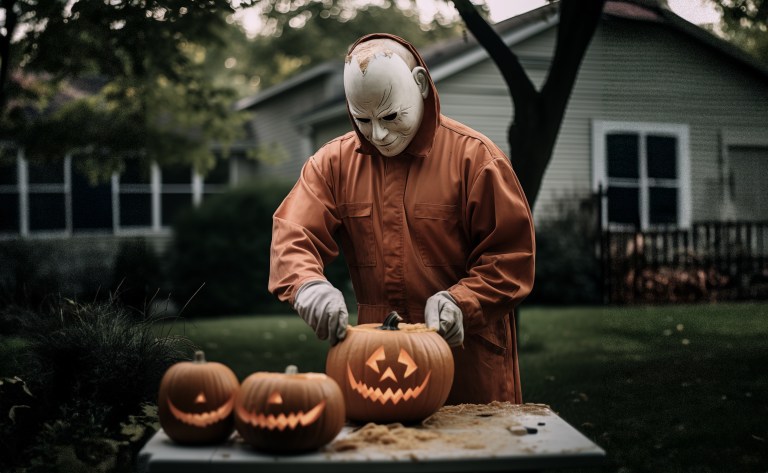 Though we now associate Jack o' Lanterns with Americanized Halloween, the practice originated in Ireland with the old Irish tale of Stingy Jack. A fable about being careful what you wish for, the old story coincided with the Irish tradition of carving faces into root vegetables. As Irish immigrants made their way to America, they shared these stories and traditions with their neighbors and it morphed into what it is today: Setting out carved Jack o' Lanterns to light the way for trick-or-treaters on Halloween night.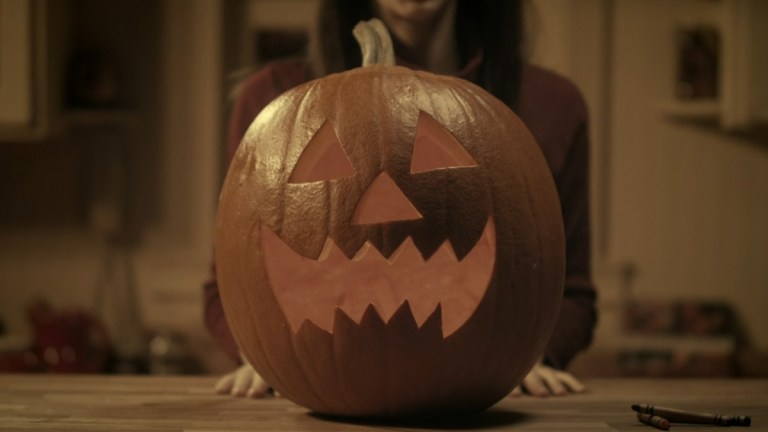 If you've ever carved a pumpkin, you know that some people have stellar carving skills and others just make an orange, pulpy mess. If it's true for us horror-lovers, what about the characters that come from our favorite scary movies? Which horror movie villains would have the knife skills, creativity, and desire to carve the best pumpkins? Read on for our ranked list. (And beware: Horror movie spoilers ahead.)
Horror Movie Villains Who Would Carve The Best Jack O' Lanterns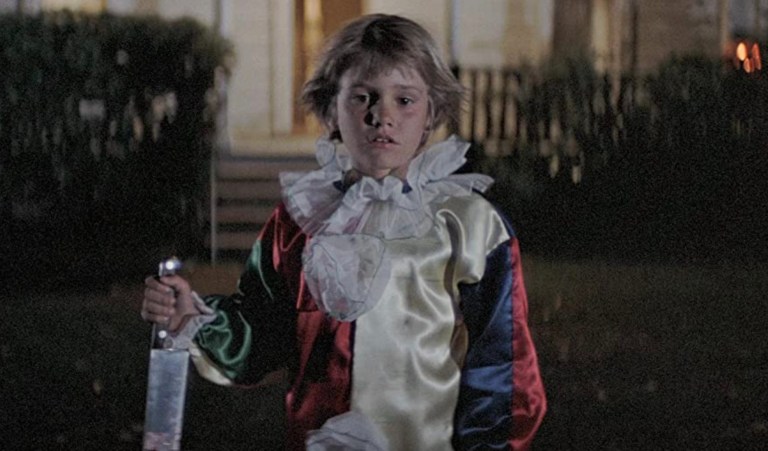 Michael Myers is the deranged king of Halloween, always making an occasion of the holiday by terrorizing babysitters, amorous teens, and Laurie Strode annually. The killer of the Halloween franchise, he got a start on his knife skills early, terrorizing his big sister when he was only six years old. By adulthood, he has the chops necessary to carve a world-class Jack 'o Lantern, plus the hardcore love of the beloved holiday that puts his creativity over the edge. Plus, he already turned one person's head into a lit Jack o' Lantern in Halloween (2018), so that's just one step away from pumpkins.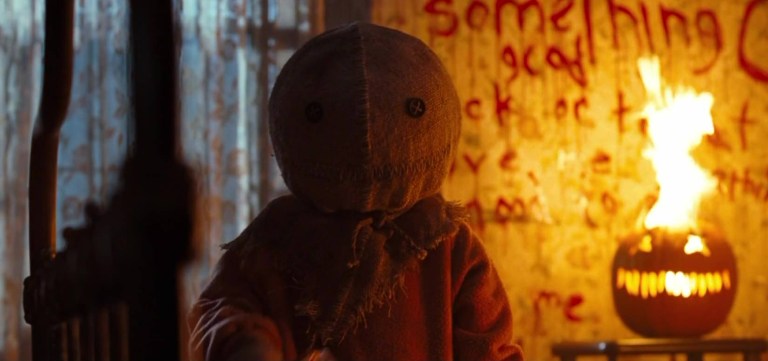 Sam, the pumpkin-headed child who transcends time and terrorizes people on Halloween, lives and breathes the holiday. While he's only the killer in one of the four stories that make up this anthology horror film, his scene reveals a grotesque Jack 'o Lantern where a head should be. While he could just look in the mirror to carve a killer pumpkin, Sam would get easily distracted away from his design with a little flash of Halloween candy, losing him the top spot on the list.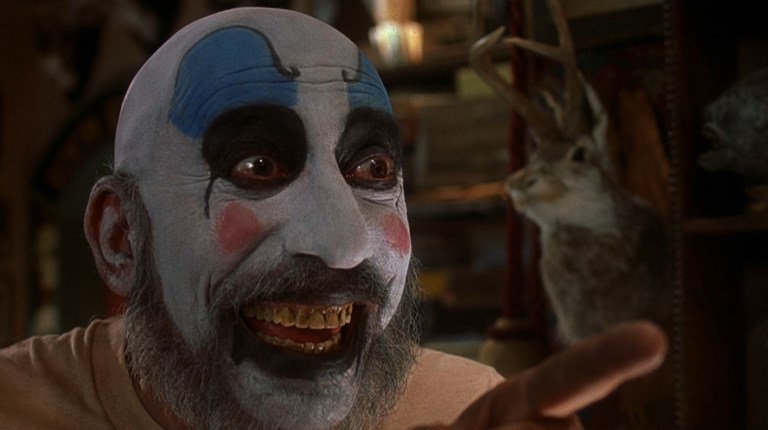 First entering the world of horror in 2003's House of 1000 Corpses, Captain Spaulding was a must-have for the rest of writer-director Rob Zombie's Firefly Family trilogy. While his family is full of sadistic killers to choose from, Captain Spaulding has all the right traits of a master pumpkin carver. He's artistic, he rocks at showmanship with his Museum of Monsters and Madmen, and he's got a past with knife skills that says it all. After all, someone nicknamed "Cutter" must be able to carve a decent pumpkin.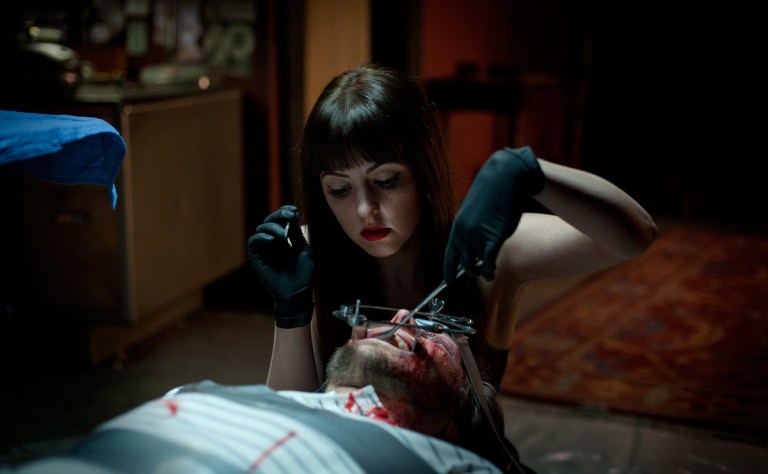 Mary Mason is a master at body modification. With legit education in surgical techniques and a creative eye, she has the precision necessary to carve some seriously ghoulish Jack o' Lanterns. No generic designs for Mary. She'll draw on her experience as an underground surgeon to graft together something that will haunt your dreams.
The most terrifying thing about Art the Clown is that his motives are largely unknown. He slays people on Halloween for no real motivation other than to spread fear. Would he want to carve a pumpkin? Who knows! But with his killer clown face-painting skills and an unrelenting drive to terrify people, he'd likely create a dastardly Jack o' Lantern if he had the desire to do so. Plus, like Michael Myers, he also turns a literal human head into a Jack o' Lantern, so clearly he's got an eye for it.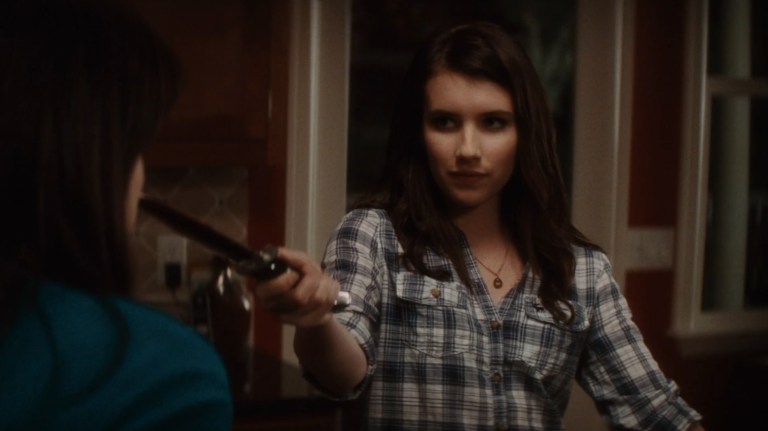 Of all the killers that donned the Ghostface mask in the Scream franchise, Jill Roberts seems the most likely to carve a fantastic pumpkin. Of course, she has the requisite knife skills of any Scream villain, but she also has the laser-focused organization skills. No random pumpkin seed would evade her. She's the coldest and most ruthless of the killers, making her their number one pumpkin carver.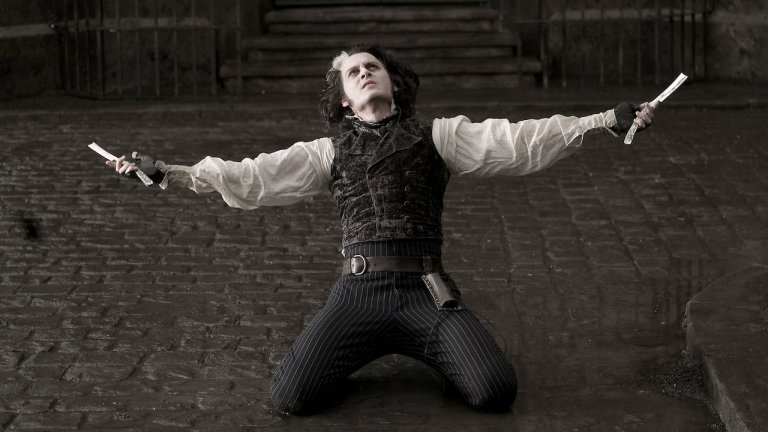 Who better to carve a great Jack o' Lantern than a barber who can perform a shave and a haircut with a razor in each hand? Sweeny Todd not only has the knife skills, but he has the Burton-esque goth vibes that could create something truly twisted. Plus, he gets a bonus since Mrs. Lovett could make an amazing pumpkin pie with whatever's left over.
While Bee may be a satanic killer, she's also just an amazing babysitter. Cole's lucky to have her–until he isn't. Not only would she be good at carving pumpkins, but she probably already made some great Jack o' Lanterns with Cole long before she started her ritualistic murdering rampage.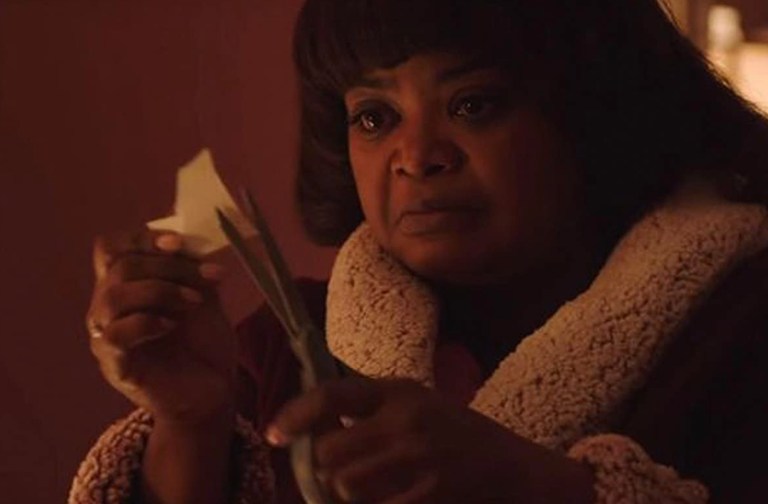 If Ma had taken place during Halloween, you can bet "Ma" would have covered her property and basement with a slew of Jack o' Lanterns if she thought it would make the popular kids like her. And considering that "Ma" is a veterinary technician, she's got the knife skills to get the job done. After all, she sewed up a teen's mouth like it was nothing.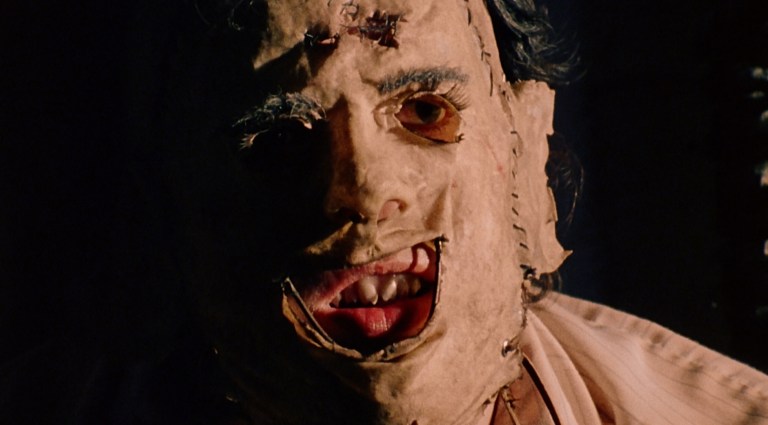 If Leatherface was born into a family that was even a little less psychopathic, we might have found him donning Jack o' Lanterns on his head instead of the flayed faces of his family's victims. Alas, Leatherface has a one-track mind and is only interested in wearing literal faces, which means he's further down the list of pumpkin-carving horror movie villains.
Honorable Mentions
Further Reading