Horror Musicals: A List of Gothic/Dark Musicals
Mixing horror movies with musicals might sound strange, but they can create iconic moments. Discover the best horror musicals with this list.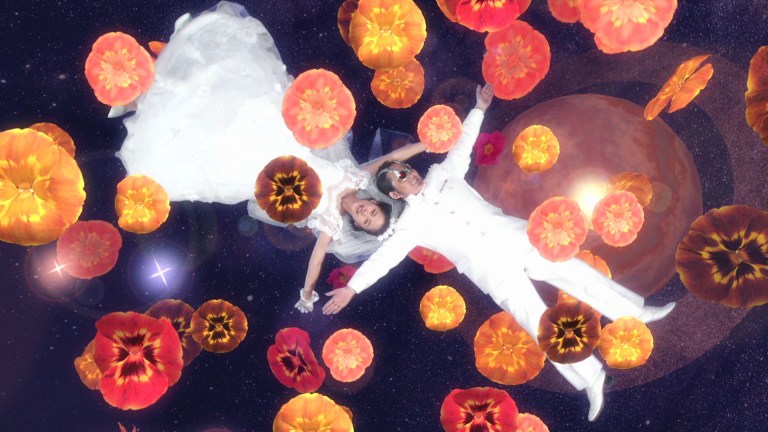 Many horror movies blend themes and tropes from multiple genres. There are science fiction horror movies, comedic horror movies, and even musical horror movies. Horror mixes so well with lighter genres because it allows dark humor to be used in an impactful way. Dark humor has been popular since the 19th century, when many authors, like Edgar Allan Poe, placed both humor and horror in their stories. It was a way to allow audience to laugh at their fears.
Musical horror movies typically don't take themselves too seriously. They are infused with comedic moments, tense moments, and gory moments. They strike a perfect balance between dark and airy. This can catch audiences off guard and make jump scares and kills even more impactful. It can also make movies less predictable overall because viewers never know when a scene is going to end with a laugh or with blood.
Although there aren't a large number of horror musicals out there, a lot of them have grown to become cult classics. Movies like The Rocky Horror Picture Show (1975) and Little Shop Of Horrors (1986) are famous throughout the world. Their songs are also well-known to both people who have seen the films and people who have not. Mixing horror movies with musicals might sound like a strange combination, but they can create iconic, unforgettable moments. Here are some of the greatest examples that you need to watch at least once
Best Horror Musicals
This musical, written and directed by Brian De Palma, is a unique rock opera about a disfigured composer who sells his soul for a woman. The title of the film is inspired by The Phantom of the Opera by Gaston Lueroux. The film contains several more references to famous literary works, like Frankenstein by Mary Shelley and The Picture of Dorian Gray by Oscar Wilde. However, not all of these references were welcome. The film was actually subject to four separate lawsuits, one of which was from the estate of The Phantom of the Opera.
This famous film, directed by Jim Sharman, has a strong cult following. It's about an engaged couple who break down on the side of the road and seek shelter in a strange mansion. Many costumes used throughout the film were exact replicas from the original stage productions of the show. Many of the actors also appeared in the stage production, like Tim Curry and Richard O'Brien. However, the original production was only forty minutes long while the film runs an hour and forty minutes.
This beloved musical, directed by Frank Oz, is about a florist who discovers a man-eating plant that sings for its supper. The puppeteers who designed the plant were veterans of the Jim Henson company. However, that's not the only overlap this film has with Henson. In one scene, there is a young girl leaving the dentist office. She is Henson's real-life daughter.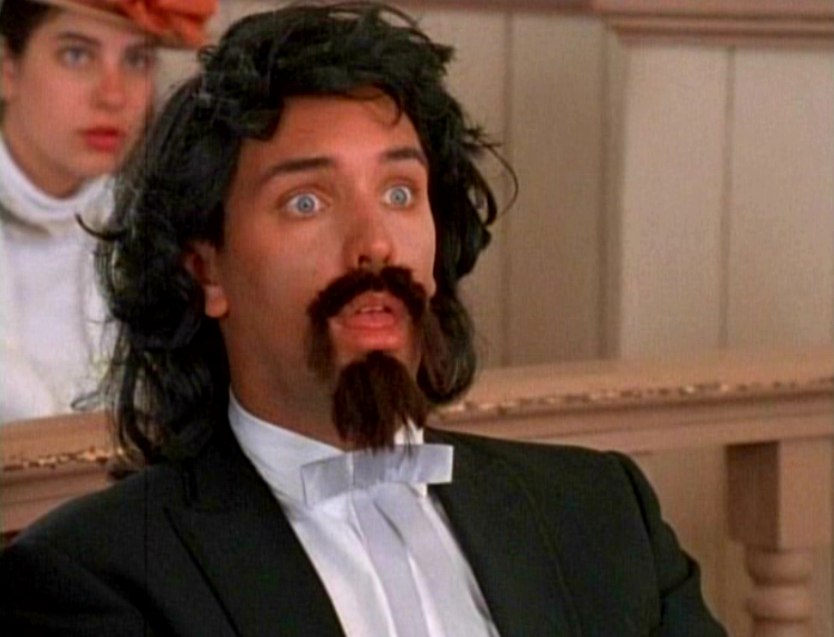 This film, written and directed by Trey Parker, is about the sole survivor of a mining expedition. After being accused of murdering and eating his fellow workers, he tells the tale of how he's gotten into his current situation. This R-rated musical involves plenty of song and dance numbers. Although there is also a lot of gore and violence throughout this film, it is a comedy at heart. It will appeal to fans of Parker's other shows and movies, like South Park (1997).
This stop-motion, PG film is perfect for young horror fans. It tells the story of a skeleton in Halloween Town who tries to bring Christmas to his people. It was written by Tim Burton, directed by Henry Selick, and stars Danny Elfman and Catherine O'Hara. This was actually Tim Burton's first Disney movie. He then went on to create Alice in Wonderland (2010) and Dumbo (2019).
This highly rated Japanese film is about a family who moves to the country to run a rustic mountain inn. It is classified as a horror, musical, fantasy, and comedy. It is a dark, strange, twisted movie with a lot of comedic moments mixed in between. Of course, it also has plenty of singing and dancing zombies. Kat Von Dee has claimed this as her favorite film of all time.
This film, based on the novel of the same name by Gaston Leroux, is about a disfigured musical genius living beneath the Paris Opera house. It stars a lot of famous faces, like Gerard Butler, Emmy Rossum, and Minnie Driver. Butler had to go through four hours of makeup and prosthetics before his scenes. Joel Schumacher, the director, wanted everything to look as realistic as possible. That is also why the theater fire in the film was real. They burnt down an actual theater for the scene.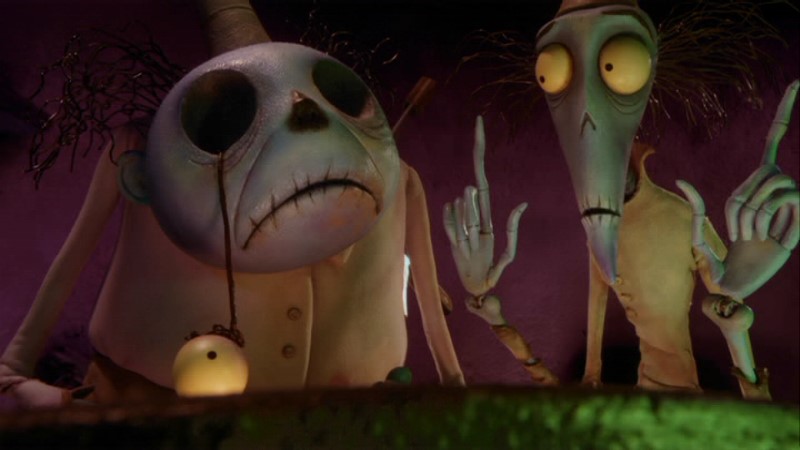 This stop-motion film, starring Johnny Depp and Helena Bonham Carter, is about a nervous groom practicing his wedding vows. However, he accidentally recites them in front of a dead woman who rises from the grave, assuming they are now married. This is Warner Bros' first and only stop-motion animation film. It took fifty-five weeks to shoot. Even more impressively, it included 109,440 individually animated frames.
This film, directed by Tim Burton, is about a man who sets up a barber shop in London as a cover while he seeks revenge. Sweeny Todd, the main character, first appeared in a penny dreadful story called String of Pearls. His story was then adapted into a Broadway production that won multiple Tony Awards. Some people insist Sweeny Todd is based on a real, historical person. However, this is debated by scholars and there is no definitive proof it is true.
This film, starring Alexa Vega and Paris Hilton, has quickly reached cult status. It is a science fiction slash horror musical that takes place in the years 2040 and 2056. It's about an epidemic that results in a biotech company launching an organ-financing program. There are a whopping fifty-eight songs in the film, including instrumentals. Overall, it is a unique movie that is funny, artsy, and whimsical.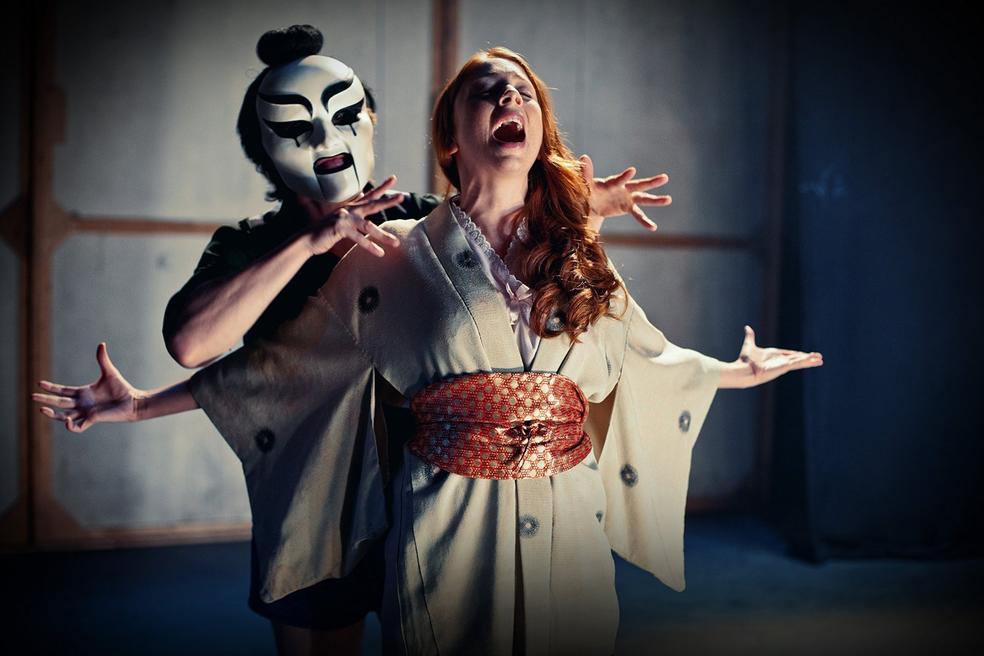 This film, starring Minnie Driver and Meat Loaf, is about a snobby musical theater camp attacked by a killer who hates musicals. There are a lot of clever song and dance numbers throughout the film. There are also a lot of tense, dark moments to balance out the humor. Overall, it is a fun, hilarious movie that shouldn't be taken too seriously. It's perfect for fans of both Pitch Perfect (2012) and Texas Chainsaw Massacre (2003).
This film is about mermaid sisters who join a cabaret. Although one is searching for love with a human, the other wants to eat humans. The story is based on The Little Mermaid fairy tale by Hans Christian Anderson. Overall, the film blends together horror, fantasy, and rock opera quite well. Plus, the musical numbers and dancing were choreographed wonderfully.
This zombie movie, directed by John McPhail, is about an apocalypse during Christmas. In order to survive, a teenager and her friends have to dance and sing with the zombie horde. This film is full of dark humor and fun to watch. Best of all, the music is actually catchy. It's a very new, unique take on a zombie film.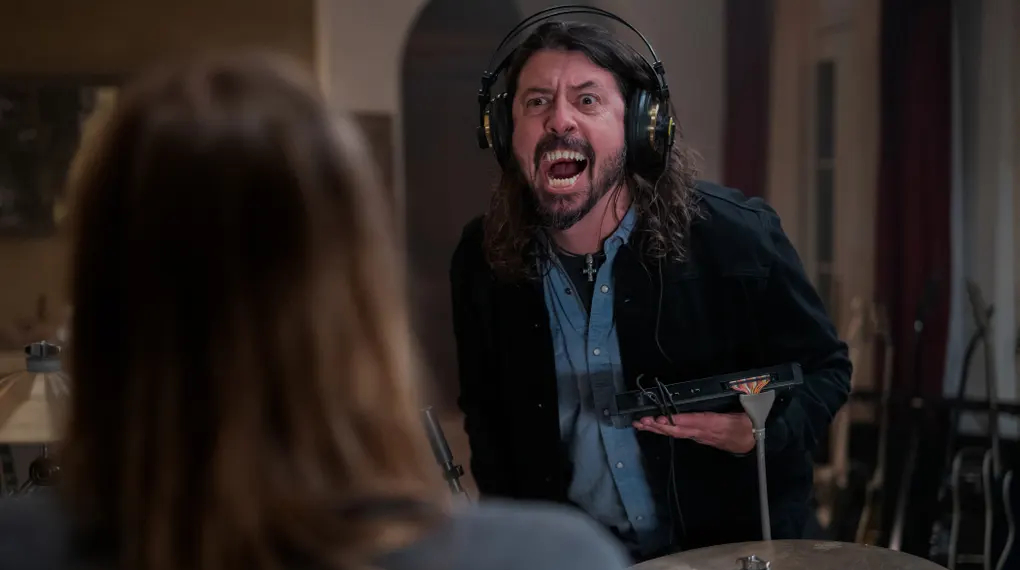 Rather than being a traditional musical in the sense of having people occasionally break out into song in reality-breaking performances, Studio 666 is more of a rock 'n roll movie that uses a band's music as its driving force. The six members of the band Foo Fighters (Dave Grohl, Pat Smear, Rami Jaffee, Nate Mendel, Chris Shiflett, and Taylor Hawkins) play fictionalized versions of themselves as they try to record a new album in a mansion with a deadly history. Bandleader Dave Grohl becomes obsessed with the house, and he eventually becomes possessed as he pushes his bandmates past their mortal limits in an attempt to create an epic metal magnum opus.
More Horror Musicals
The movies listed above were chosen based on their musical numbers, cast, and overall popularity. They are the first movies that will come to mind when you think musical horror. However, they aren't the only horror musicals ever created There are plenty more musical films with tense, gory moments. Here are a few more horror musicals you can watch when you're interested in seeing something unique that blends genres: