9+ Jack-O'-Lantern Horror Movies on Tubi in October 2023
Celebrate Halloween in October with Tubi and these horror movies featuring killer jack-o'-lanterns!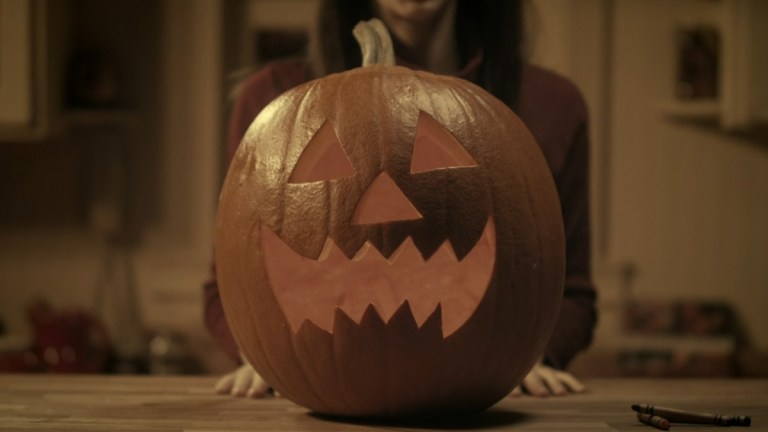 If you're like us, you watch horror movies throughout every month of the year, not just October. To make October feel even more special when you're always watching horror, you might have to get a bit creative with you choices during the Halloween season. So, for October's Tubi recommendations we dug deep and carved out a list of an incredibly niche subgenre: jack-o'-lantern horror movies!
What that means is that every movie on this list (with an understandable exception of one film) contains either a killer wearing a jack-o'-lantern mask, a humanoid creature who is part pumpkin, or an actual killer jack-o'-lantern. We did have to dig really deep into the Tubi library, so viewers with tastes open to differing levels of film quality will get the most out of this list. Believe it or not, we had to make some cuts. But also, rest assured that all of the movies recommended here are highly entertaining in their own ways.
Jack-O'-Lantern Horror Movies on Tubi in October 2023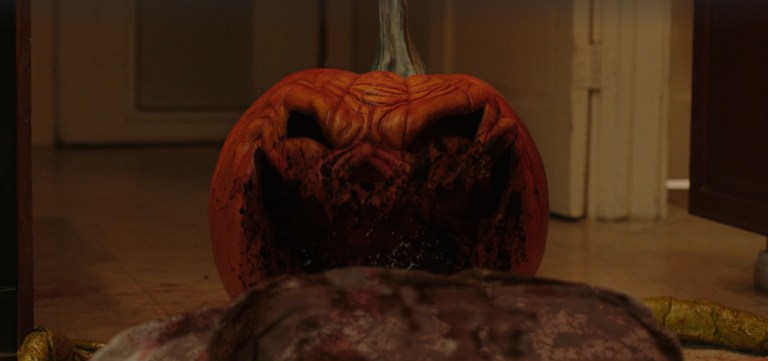 Why Watch It? Tales of Halloween is a very entertaining horror anthology film that contains shorts from talented directors including Darren Lynn Bousman (Saw II-IV), Lucky McKee (May), Axelle Carolyn (episodes of The Midnight Club), Dave Parker (The Dead Hate the Living), and Neil Marshall (Dog Soldiers, The Descent).
Official Description: Every year on October 31, a town is tortured by ghosts, ghouls, and other wicked surprises, as told through these 10 chilling stories.
Why Watch It? Pumpkins is a back-from-the-dead-for-revenge slasher movie with an absurd and fun killer. The setup of the movie is probably the best part, but it's still a pretty good time overall for fans of very low-budget horror.
Official Description: When hoodlums destroy an elderly man's pumpkin patch and send him into cardiac arrest, he returns from the grave as a gourd-like ghoul out for blood.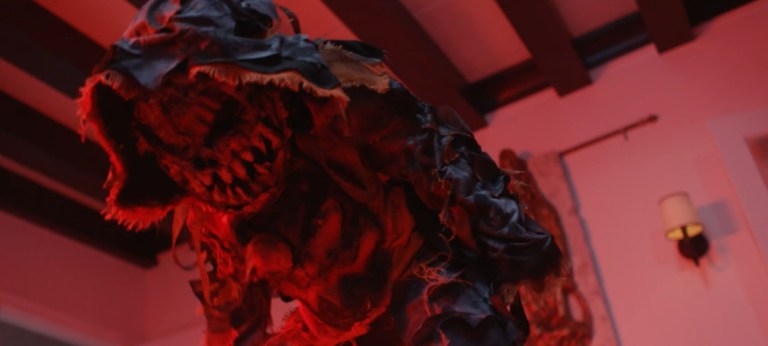 Why Watch It? Black Pumpkin takes some clear influences from other holiday slashers (like Halloween and Trick 'r Treat), and its pint-sized killer is quite vicious.
Official Description: Taking place during Halloween of 2018, two small town tweens accidentally rouse a ferocious evil that terrorizes the locals after more than 20 years.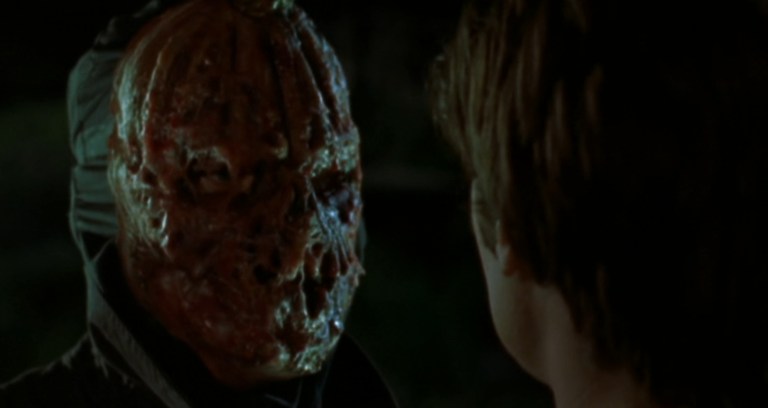 Why Watch It? The Pumpkin Karver has some nice twists, and the special effects are cheesy in a fun way.
Official Description: On the year anniversary that a man murdered his sister's boyfriend, who he thought was a masked Halloween killer, a real masked killer comes knocking.
Why Watch It? Hack-O-Lantern has a murderous cult, Satanic rituals, and it takes an extended break from the plot to show us an entire music video from the 1980s metal band D.C. Lacroix.
Official Description: A young man's grandfather begins grooming him to be the successor to his murderous satanic cult that sacrifices its victims on Halloween.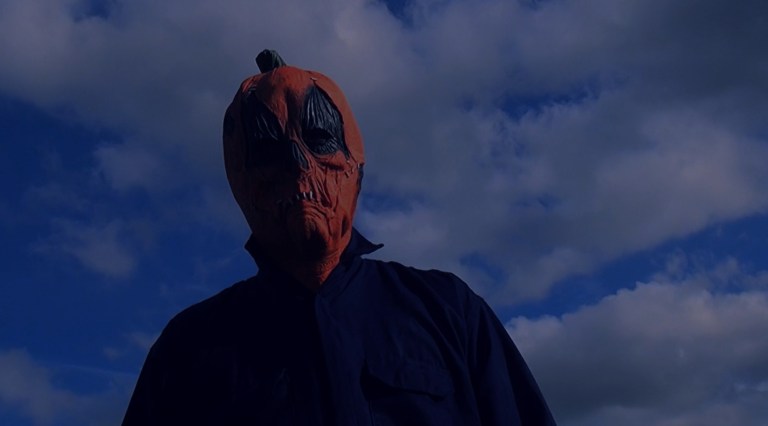 Why Watch It? Halloween Jack feels like someone's homemade horror movie which, for the right audience, gives it an endearing quality.
Official Description: Ten years after the gruesome murders at a holiday camp site, the three survivors return to Halloween Camp to try and put their past behind them.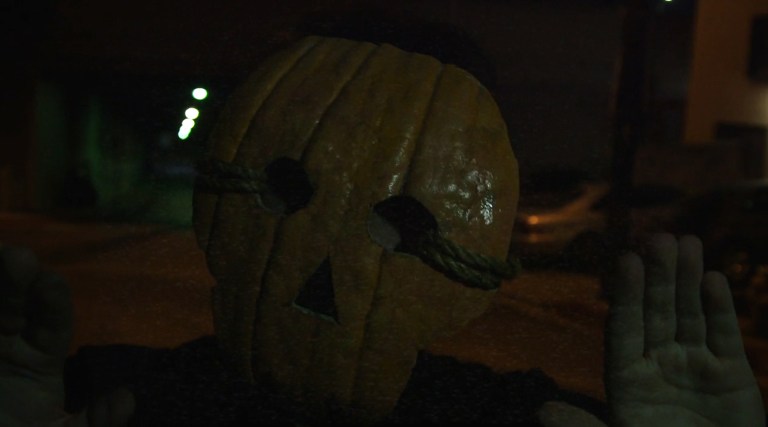 Why Watch It? All Hallows' Eve 2 is a horror anthology film that has some really fun monsters, murderers, and gore, and in a way it features two different variations of killer pumpkins/jack-o'-lanterns.
Official Description: On Halloween night, a woman must decide whether or not the gruesome stories on a VHS tape are real — while staying clear of a pumpkin-faced killer.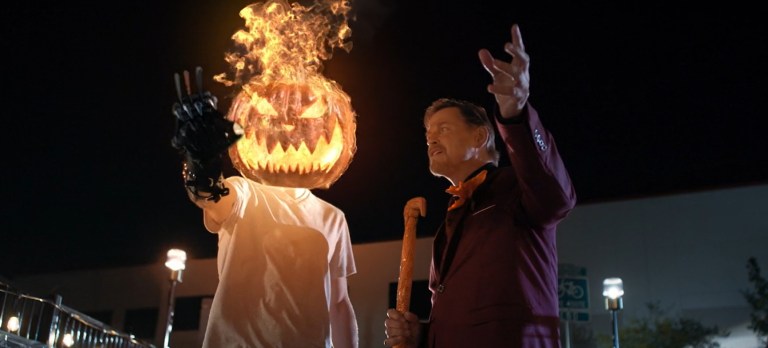 Why Watch It? The Headless Horseman is more of a dark superhero movie than a straight horror movie, kind of like the movie Faust: Love of the Damned (2000). Also, the main character's powers/weaknesses are like a bad cross between Ghost Rider, Wolverine, and Morbius.
Official Description: A dying man makes a deal with the Devil, who bestows upon him a killer claw, a flaming jack-o'-lantern head, and a thirst for human blood.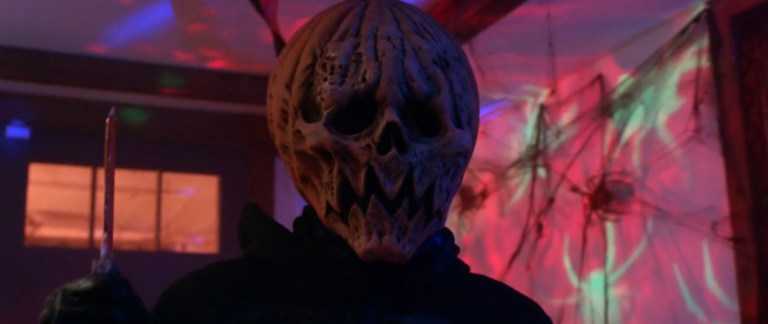 Why Watch It? Trick is a solid slasher with some nice serial-killer action and a few interesting twists.
Official Description: Small-town detective Mike Denver struggles to get ahead of a masked mass murderer called "Trick," who reappears every Halloween to wreak bloody havoc.
Bonus Jack-O'-Lantern Videos on Tubi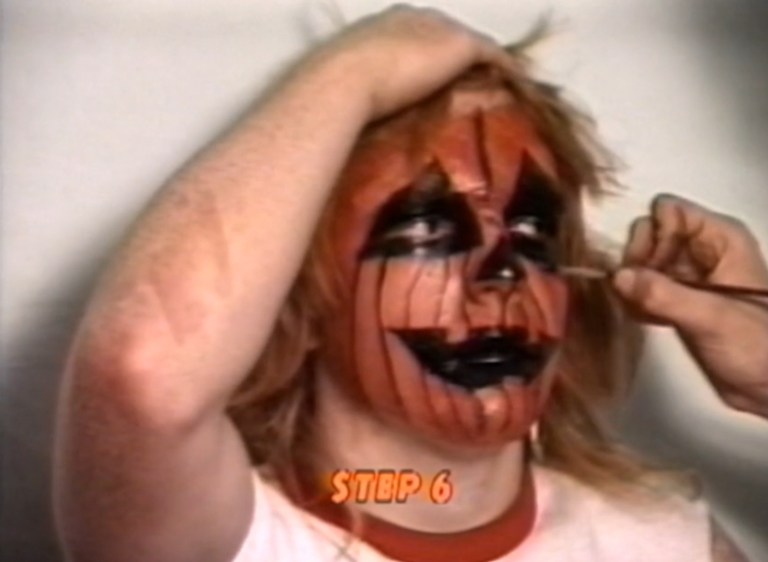 Why Watch It? It is good as background noise during the Halloween season, and maybe it'll inspire you to paint your own face like a jack-o'-lantern, a swamp creature, a ghastly ghoul, or any of the twenty ideas presented here. If you're old enough, the VHS-quality video and 1980s hairstyles might even have some nostalgic value.
Official Description: Hollywood makeup artists introduce easy-to-apply makeup looks, including pumpkin head, lizard, witch, cat, exorcism victim, vampire, and more.
Why Watch It? This is about an hour of a close-up on a lit jack-o'-lantern accompanied by spooky sounds and music (including, of course, a mimic of the Halloween theme). It's not something you'll actually sit down and watch, it's just nice to have on while you do other things. Oddities like this can be fun.
Official Description: This spooky jack o'lantern is sure to light up your Halloween party, and prepare you for the ever-festive and frightening holiday.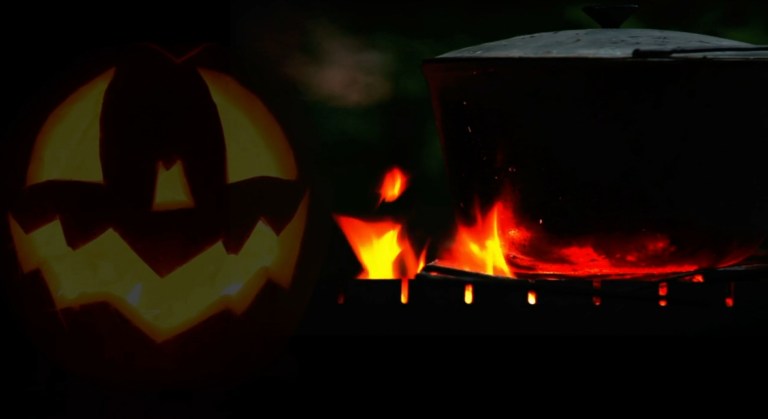 Why Watch It? This is the same basic idea as the Halloween Jack O'Lantern video above (a Halloween version of a Yule log video), but it gives you more options. Choose from images of spooky locations, two jack-o'-lanterns with candles, animated Halloween imagery, a bubbling "witches brew," and an animated jack-o'-lantern.
Official Description: Enjoy this creepy jack-o'-lantern with haunting winds and scary music! Perfect for Halloween night, Halloween parties, or any Halloween themed event.
More Horror Movie Streaming Guides