21 Best Horror Anthology Movies
The anthology format has become inseparable from the horror genre. Dive into the history of horror anthologies with 21 of the best examples of the format from the silent era to today.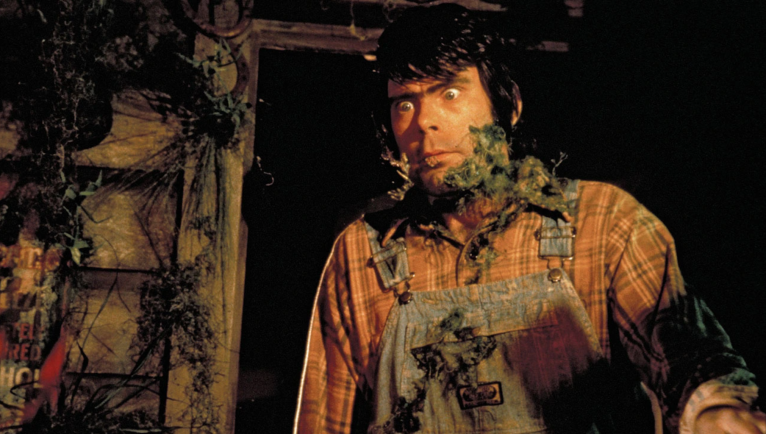 A Very Brief History of the Horror Anthology Film
An anthology film (also referred to as a portmanteau, omnibus, or package film) is a feature-length movie made up of any number of short films. The shorts are often tied together with a central theme, and many contain a frame story that introduces and connects each segment. The anthology format is popular within the horror genre, dating at least as far back as the 1919 German film Eerie Tales.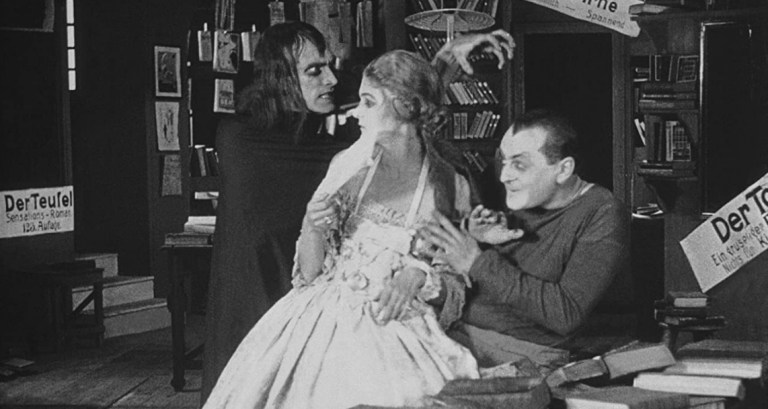 Eerie Tales may have established a strong link between the horror genre and the anthology format, but the classic British film Dead of Night (1945) strengthened the link. Dead of Night features an effective series of shorts and a memorable frame story which connected with audiences and would influence future filmmakers. But even with the success of Dead of Night, horror anthology films were something of a rarity until the 1960s.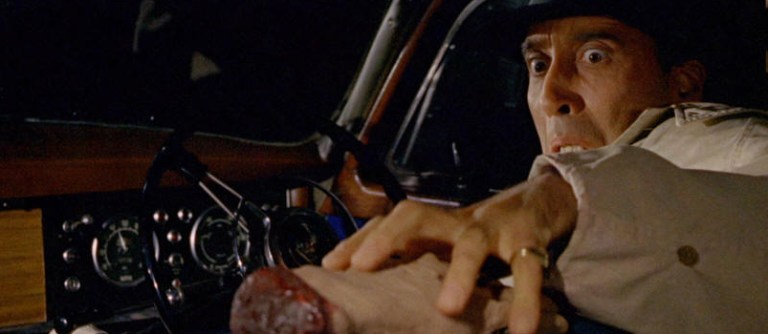 British production company Amicus released Dr. Terror's House of Horrors in 1965. This would be the first of many horror anthologies released by Amicus throughout the remainder of the decade and into the 1970s. The Amicus anthologies were inspired largely by Dead of Night (1945) as well as the horror comic books published by EC Comics which had become famous (and infamous) in the 1950s. Ever since Amicus's cycle of horror anthology films, that combination of genre and format became inseparable. It also became plentiful.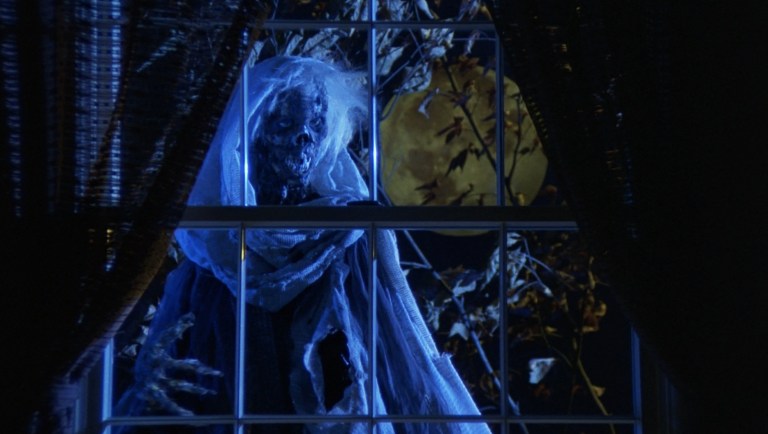 Since the 1960s, numerous horror anthologies are released nearly every year. As home video and camera technology developed to the point where more and more people could make and sell movies, the production of anthology films grew exponentially. The mainstream popularity of the format has dipped and risen over the decades, but the steady stream of low and no budget horror anthologies has never gone away. Collected below are some of the best horror anthology films ever made.
The Best Horror Anthology Movies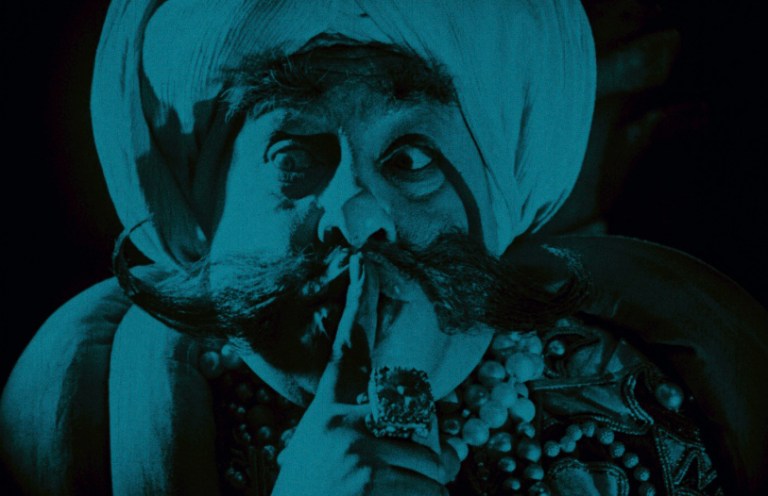 Waxworks (1924) is a silent German anthology film containing two main segments, with its frame story making up a much shorter (and more horror oriented) third segment. The frame story is about a poet who is hired to write background stories for historical wax figures in a museum as a way to attract visitors. As the poet ponders what to write, we see his ideas play out on screen. Waxworks is a darkly beautiful film, containing the unmistakable style of German Expressionism that was so influential to the entire horror genre. Though it was preceded by Eerie Tales (1919) as one of the earliest horror anthology movies, Waxworks is often cited as being a greater influence on the format than the earlier film.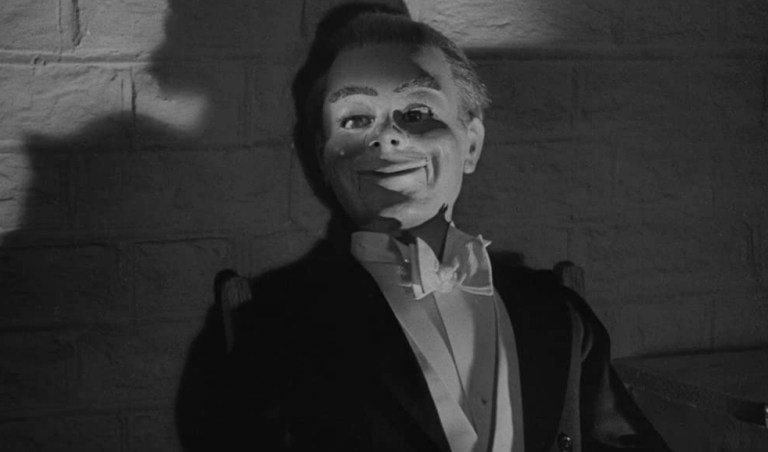 Dead of Night stands out not only for being one of the rare horror movies released in the United Kingdom during the 1940s, but also for its effective segments and inventive frame story. The framing narrative takes place in a country house where a man named Walter Craig (Mervyn Jones) has a strong sense of déjà vu. As Craig tries to figure out why everything seems so familiar, guests in the house tell a series of eerie stories which make up the five main segments of the film. The stories are about death, murder, ghosts, and, most famously, madness involving a ventriloquist dummy named Hugo. Dead of Night is lauded by critics and filmmakers for its effective creepiness.
Edgar Allan Poe is a popular inspiration for horror anthology films, and in the 1960s, Poe was also a popular inspiration for director Roger Corman. From 1960 to 1965, Corman directed eight movies based on Poe's work. Tales of Terror is the only anthology film of the bunch. The movie's segments adapt Poe's short stories "Morella" and "The Facts in the Case of M. Valdemar," with a third segment combining elements from "The Black Cat" and "The Cask of Amontillado." The film is an entertaining take on Poe's stories, starring great actors Vincent Price, Peter Lorre, and Basil Rathbone.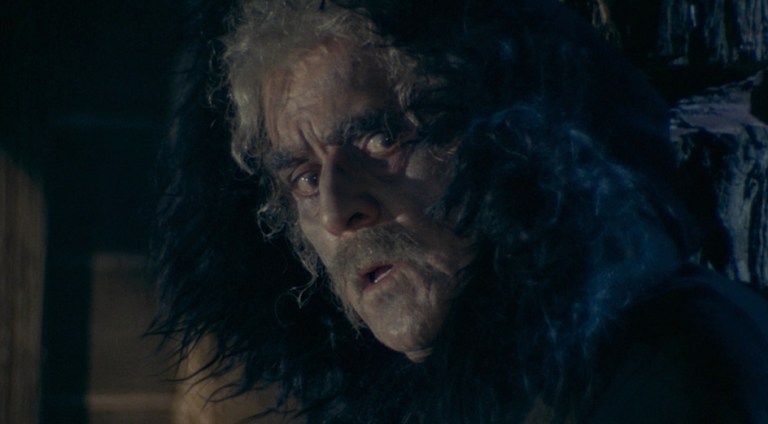 Legendary Italian director Mario Bava brings to life a trio of insidious tales in the classic horror anthology Black Sabbath (1963). There is no frame story in the film, but when you have Boris Karloff introducing the stories, that's really all you need. The three segments of the film are "The Telephone" about a woman receiving threating calls, a vampire story titled "The Wurdulak," and "The Drop of Water" about a nurse who quickly regrets stealing a ring from a corpse. Black Sabbath failed to catch on with audiences when it was first released, but later reappraisal has given it a strong legacy in the history of Italian horror.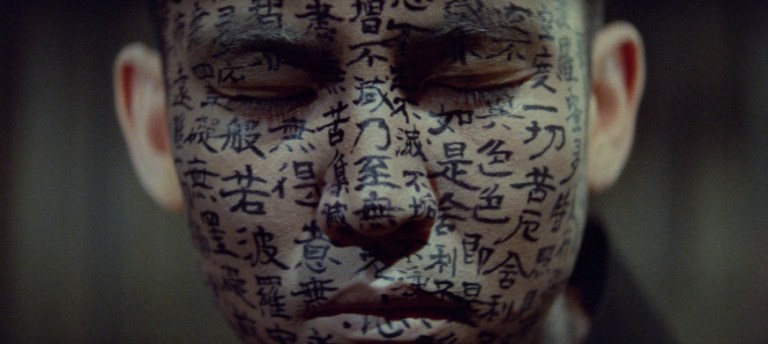 Kwaidan (1964) is an absolutely gorgeous collection of Japanese ghost stories based largely on the writings of Lafcadio Hearn. Hearn was a Greek author and teacher who studied Japanese culture, and, among other work, he translated and adapted many Japanese folktales and legends. The four segments within Kwaidan adapt classic tales involving an onryo (vengeful spirit), a yuki-onna (snow woman), the folk figure Hoichi the Earless, and the folktale "In a Cup of Tea." Kwaidan is part of a long history in Japan of adapting traditional ghost stories to film. It is easily one of the most high-profile and influential movies of its kind, earning an Academy Award nomination for Best Foreign Picture and winning the Special Jury Prize at the Cannes Film Festival.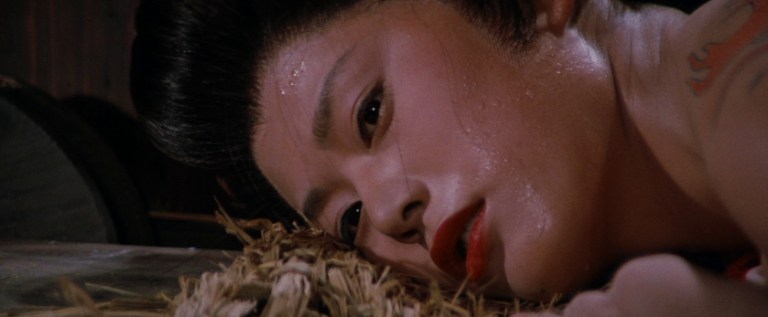 If Kwaidan (1964) represents the more traditionally-inspired side of Japanese cinema, then Shogun's Joy of Torture (1968) represents the more graphic tendencies many Japanese genre films would employ throughout the 60s and into the following decades. The film features three segments, all of which focus on supposedly true accounts of women being tortured in various ways during the Edo period (1603 – 1868) of Japan. The film is one of the major precursors to "Pinky Violence," a cycle of Japanese films produced by the studio Toei throughout the 1970s that combine excessive nudity and violence.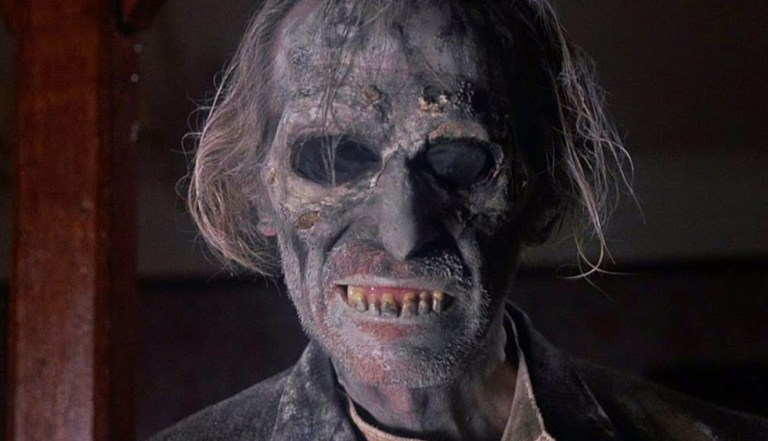 Each segment in Tales from the Crypt (1972) is based on stories originally seen in issues of The Haunt of Fear and Tales from the Crypt published by EC Comics. In the wraparound story for the anthology, the Crypt Keeper (who is just a man in a robe in this incarnation) tells five stories to a group of tourists who stumble upon his lair. Each segment tells the tale of how each of the Crypt Keeper's guests will eventually die. Joan Collins and Peter Cushing star in separate segments in this fun movie that served as an early precursor to the various live-action and animated Tales from the Crypt franchises.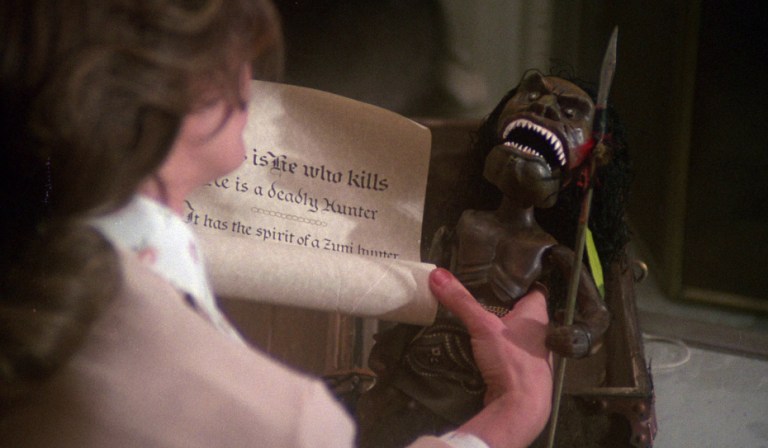 Cult horror icon Karen Black stars in each of the three segments in the made-for-TV horror anthology Trilogy of Terror. The segments are based on short stories originally written by author Richard Matheson. The stories include a tale about a college student obsessed with his English instructor, a dangerous sibling rivalry between twin sisters, and a woman terrorized by a doll that comes to life. Of all the stories, the killer doll segment is the one that is best remembered. Trilogy of Terror is fun for any fan of horror, but for killer doll aficionados it is a must-watch movie.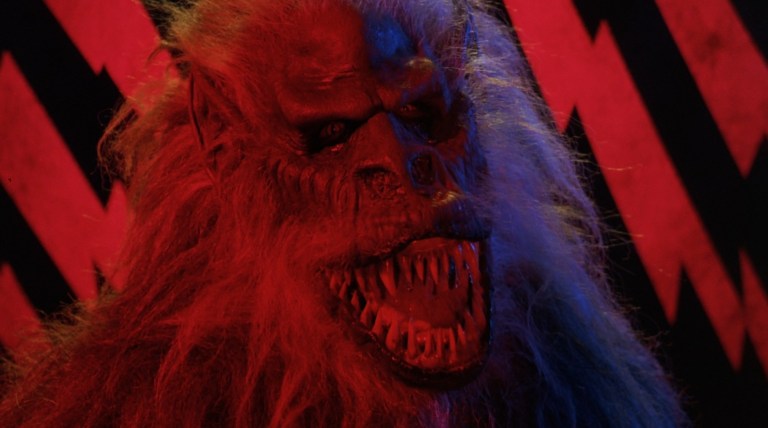 With Creepshow, horror masters Stephen King and George A. Romero teamed up to pay tribute to the horror stories from EC Comics. The fantastic visuals and writing that treads the line between campy and horrific make Creepshow feel much more like a live-action comic book than the similarly inspired Tales from the Crypt (1972). However, Creepshow is a tribute to the comics and not an adaptation of them. The stories include three original stories from King and two based on short stories of his. There is plenty of blood and dark comedy as zombies, a monster in a crate, a meteorite, and thousands of roaches menace the screen in this absolute classic of the horror anthology format.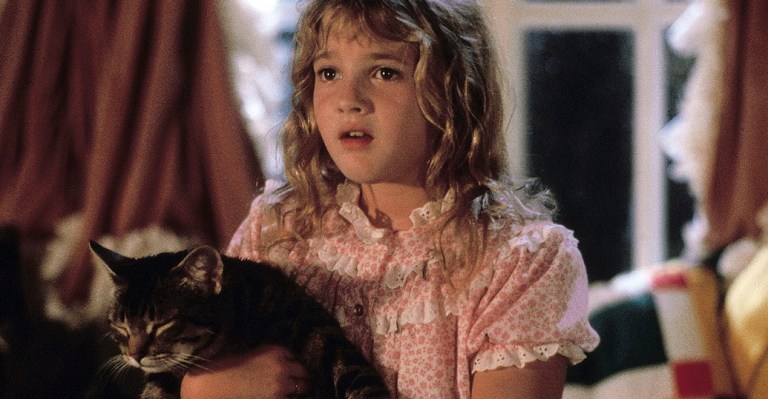 Stephen King became an in-demand filmmaker in the 1980s, and he followed Creepshow (1982) with the horror anthology Cat's Eye (1985). Each of the three story segments in Cat's Eye is tied together by the presence of a cat traveling to find a young girl (Drew Barrymore) who needs help. The first two segments are based on short stories by Stephen King, but the third (and most memorable) is an original story written specifically for the film. Titled "General," the third segment concludes the story of the traveling cat as it finds the girl and protects her from a creepy little troll that lives in the walls of her home.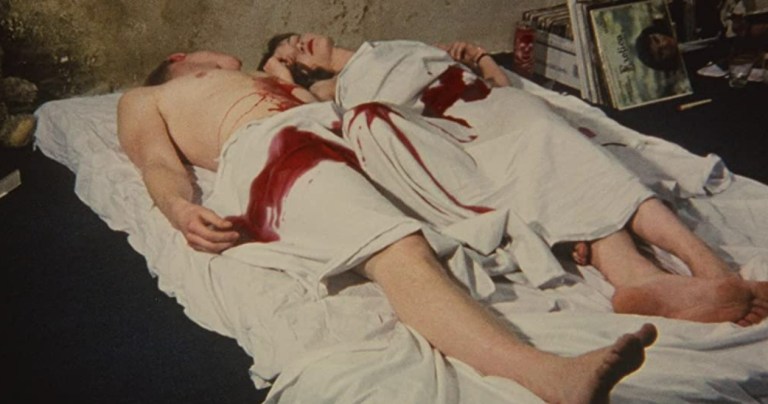 While the short-form format of the stories in horror anthologies tends to produce films that end up being fun because of their reliance on a single hook or twist, The Death King (1990) takes a much different approach. The Death King (Der Todesking in its original German title) is a disturbing representation of death and suicide broken down into seven segments. Each segment is represented by a day of the week in which people meet horrible fates. The plot is minimal in The Death King. The film relies on experimental techniques meant to evoke an emotional response rather than to produce a more traditional narrative structure.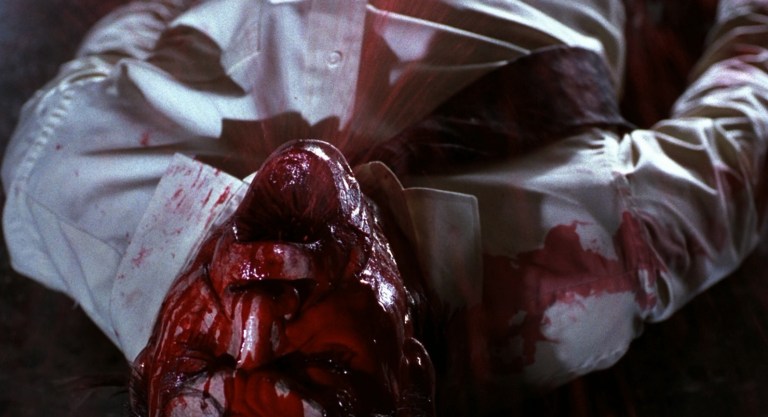 Inspired by the success of Creepshow (1982), George A. Romero created the television anthology series Tales from the Darkside. The series ran from 1984 to 1988, and in 1990 it inspired Tales from the Darkside: The Movie. George Romero co-wrote the film, adapting the Stephen King short story "The Cat from Hell" for one of the movie's segments. Other segments include "Lot 249" based on a story from Sir Arthur Conan Doyle and "Lover's Vow" inspired by the Japanese folklore of yuki-onna (snow women). Tales from the Darkside: The Movie may not be as good as Creepshow, but it is a fun film with a great cast including Steve Buscemi, Debbie Harry, Christian Slater, and Julianne Moore.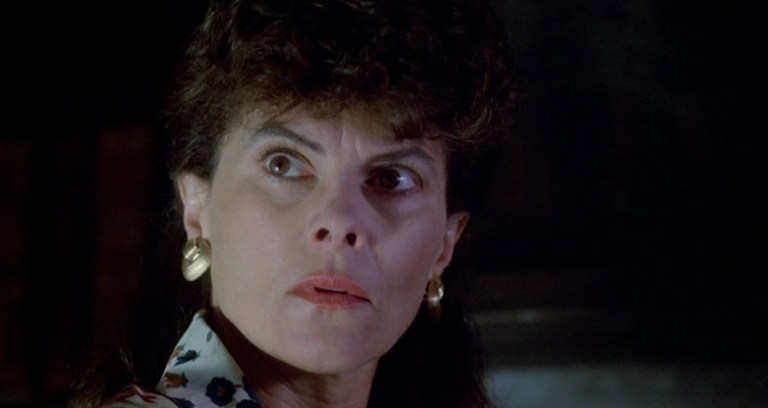 More than a decade after they collaborated on Dawn of the Dead (1978), George A. Romero and Dario Argento came back together for Two Evil Eyes (1990). The film consists of two segments based on stories by Edgar Allan Poe. The first story, directed by Romero, adapts "The Facts in the Case of Mr. Valdemar," and the the second story, directed by Argento, adapts "The Black Cat." The segments star Adrienne Barbeau and Harvey Keitel respectively, and special effects artist Tom Savini provided the make-up effects. The film is a bit uneven due to Romero and Argento's very different styles, but it is still an enjoyable Poe anthology.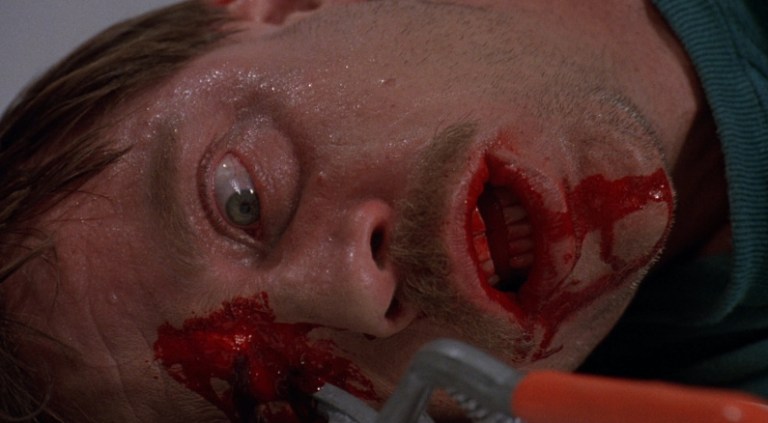 Similar to Two Evil Eyes (1990), Body Bags (1993) teams up two famous horror directors, John Carpenter and Tobe Hooper, for a collection of shorts. Carpenter directs two of the movies three segments, one about a woman working at a gas station with an escaped serial killer on the loose, and one about a man whose hair transplant goes horribly wrong. Hooper directs the third segment about a man who receives the eye of a deceased serial killer in a transplant surgery. Body Bags is light and fun, and it has a stellar cast including Mark Hamill, Robert Carradine, Stacy Keach, Debbie Harry, and David Naughton. Horror directors Wes Craven, Sam Raimi, and Roger Corman make cameos in the films, as do Carpenter and Hooper themselves.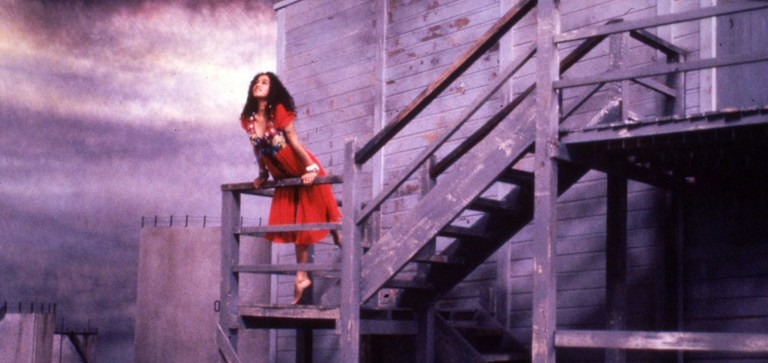 BeDevil is a collection of three ghost stories set in a highly stylized version of Australia. Segments include a story of a young indigenous Australian boy who encounters the ghost of an American soldier, a tale about train tracks haunted by the spirit of a young girl, and a tragic story of a couple who try to escape racist opposition to their marriage. BeDevil is a gorgeous film, and its stance of challenging racial stereotypes gives it an added impact that resonates even decades after its original release.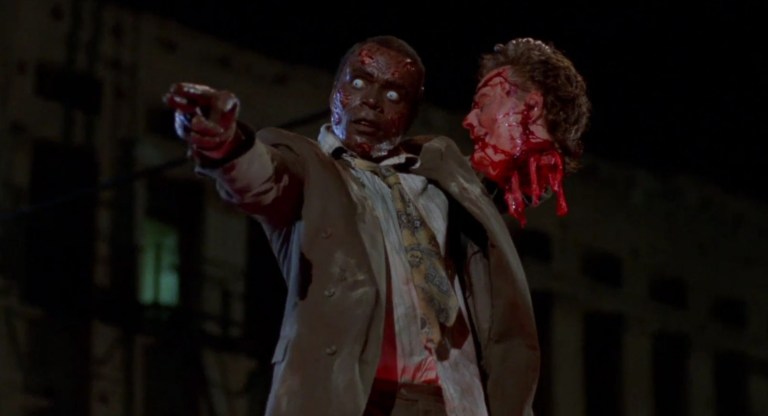 The eccentric and possibly insane Mr. Simms (Clarence Williams III) regales a trio of drug dealers with tales of the terrifying in the cult classic Tales from the Hood. The film was directed by Rusty Cundieff and executive-produced by Spike Lee, and each of its segments uses humor and horror to tackle social issues relevant to African Americans. Racism, slavery, and domestic violence provide a foundation for a collection of stories about zombies, killer dolls, and the supernatural in this extremely fun film. Tales from the Hood has aged extremely well, becoming more recognized and loved over time.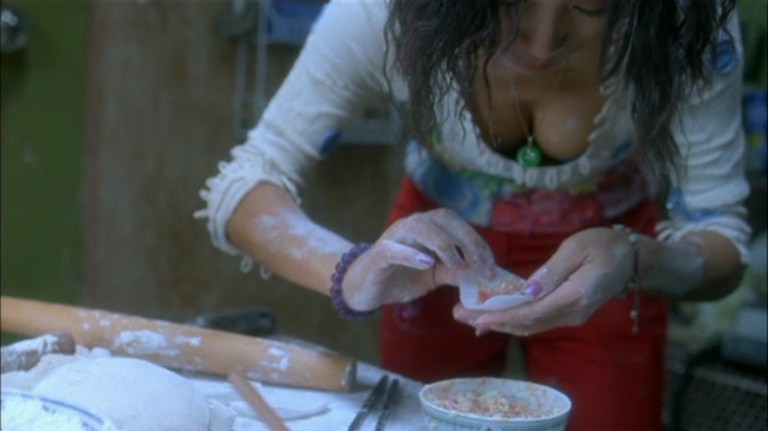 Three… Extremes is a horror anthology that consists of three segments from three different countries. The first segment, "Dumplings," is from Chinese director Fruit Chan, and it is about a woman who uses a disgusting secret ingredient in her youth-preserving dumplings. Next is "Cut," written and directed by South Korean filmmaker Park Chan-wook, a story about a film director who is forced to play a deadly game of survival. And last is "Box," a tale of guilt directed by Japanese genre-film master Takashi Miike. Three… Extremes is a great introduction to some of the various styles of East Asian horror.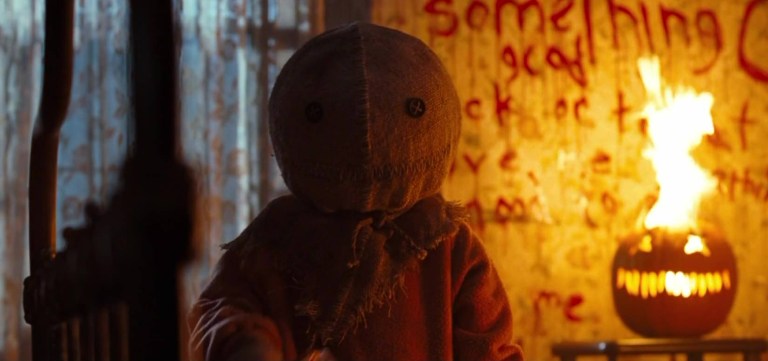 Trick 'r Treat (2007) takes a slightly different approach to the anthology format. Instead of clearly separating the movie's various segments, each story overlaps. Main characters in one story may become minor characters in another, and many of the stories are told simultaneously even if they aren't necessarily shown in chronological order. The stories themselves are about killers, ghosts, and monsters all on the loose during the same Halloween night. Trick 'r Treat is a great movie that takes place on Halloween movie that finds a nice balance between its comical and gruesome elements.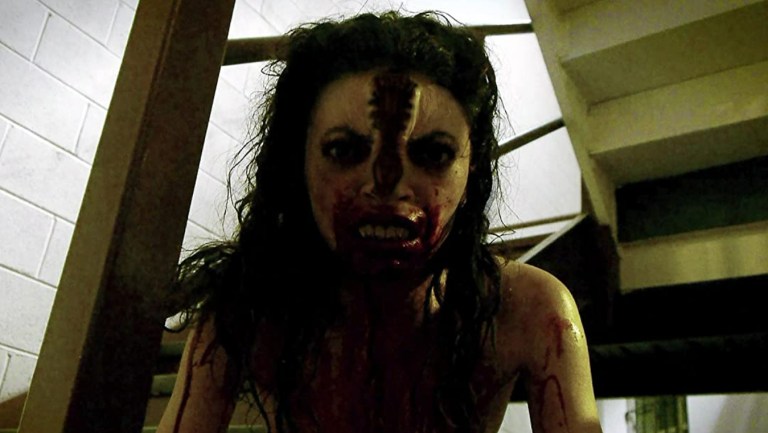 V/H/S came out in 2012, somewhere near the front end of a growing nostalgia for the obsolete VHS format. It is a found-footage horror anthology with each segment framed to be the contents of mysterious VHS tapes found by a group of thieves searching for a particular tape. Different directors bring each segment and wraparound story to life, resulting in a very entertaining group of horror shorts that feel quite distinct from each other. Directors include Adam Wingard (You're Next, 2011), David Bruckner (The Night House, 2020), Ti West (The House of the Devil, 2011), Glenn McQuaid (I Sell the Dead, 2008), and Radio Silence (Ready or Not, 2019). V/H/S was popular among fans of found-footage and horror, and it spawned multiple sequels.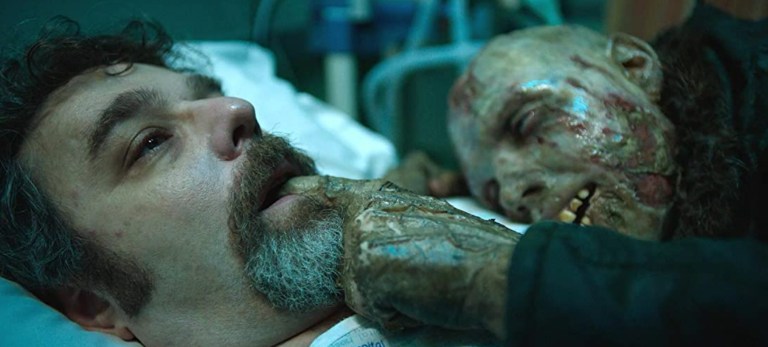 When a skeptic professor is challenged to investigate three cases of the supernatural, his mind is opened to new, terrifying realities. The investigations make up the three segments of Ghost Stories, a British horror anthology filled with clever twists and effective supernatural scares. Martin Freeman costars with Andy Nyman in this film that has been described as a horror anthology in the tradition of the Amicus horror anthologies from the 1960s and 1970s.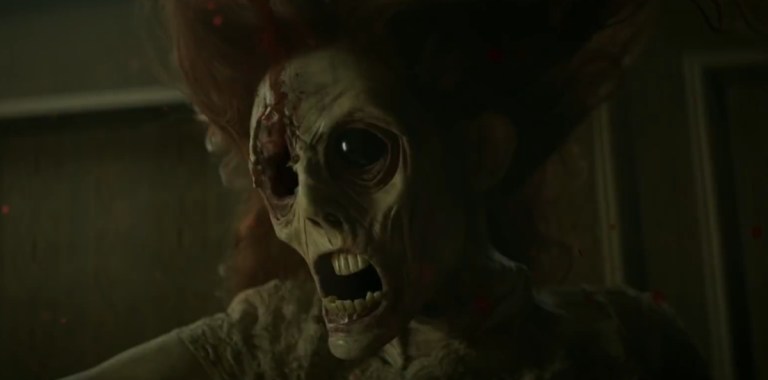 In The Mortuary Collection (2019), Clancy Brown plays Montgomery Dark, an eccentric mortician who serves as the host for the film's four unnerving segments. The stories involve a pickpocket who is punished for her crimes, a college student who pays dearly for his deceitful promiscuity, a man who pays for attempting to kill his catatonic wife, and a babysitter scared by news of an escaped murderer. While The Mortuary Collection may not break any new ground in the well-worn horror anthology format, it is a surprisingly entertaining film with satisfying twists and fun stories.
Anthology & Thematic Horror Film Series
Somewhat similar to a horror anthology film, sometimes a film series will employ an anthology format across multiple movies. Each movie in the series will have a single, self-contained story that is largely unconnected from other films in the series. So, instead of having a film followed by multiple sequels, each movie is a standalone experience that may only contain overlaps in themes, cast, or crew. There aren't nearly as many examples of horror film series that use an anthology approach as there are of horror anthology films, but here are some of the most notable examples.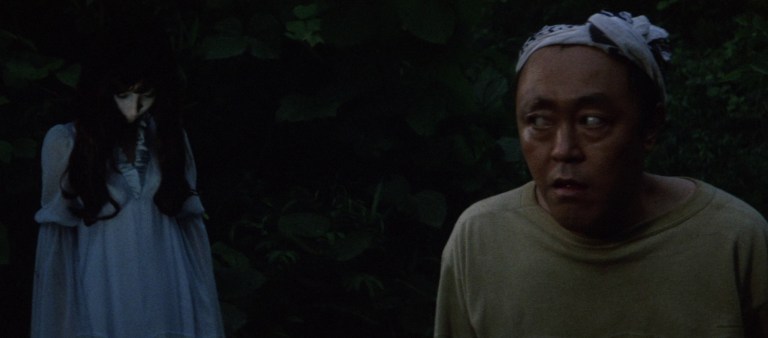 The Bloodthirsty Trilogy is a trio of Japanese vampire films released in the 1970s by Toho Studios. The trilogy began in 1970 with The Vampire Doll, a story about a woman and her fiancé who search for the woman's brother when he goes missing. That was followed by Lake of Dracula (1971) about a woman haunted by an encounter with a vampire, and Evil of Dracula (1974) about an all-female school with a vampire on staff. The Bloodthirsty Trilogy is a unique blend of the gothic horror aesthetic of the Hammer horror movies and some elements from traditional Japanese folklore.
John Carpenter's Apocalypse Trilogy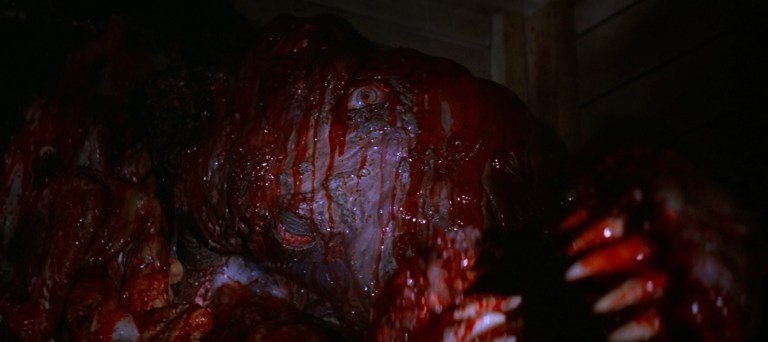 Beginning with The Thing in 1982, director John Carpenter began a thematic trilogy of cosmic horror where each movie contains the beginnings of a world-ending scenario. The Thing introduces a shape-shifting alien organism that can take over and mimic any form of life and can only be killed by destroying every single cell. Then in 1987, Prince of Darkness reveals an ancient substance that can open a portal to an interdimensional anti-god. Closing out the trilogy in 1994, In the Mouth of Madness takes a distinctly Lovecraftian route with a story about an author whose writings are helping to usher in a wave of ancient beings intent on overtaking the world.
Tales From the Crypt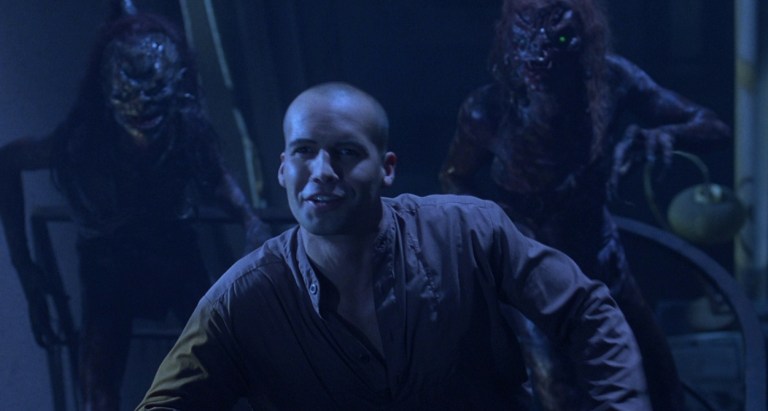 The HBO television series Tales from the Crypt was huge hit in the 1990s, so it is natural that the owners of the franchise would want to try to capitalize on that success with a series of feature films. The fantastic Demon Knight (1995) was the first film of the series, and it features Billy Zane as a human-shaped demon locked in battle with a demon slayer at an isolated boarding house. Bordello of Blood (1996) was next in the series, but its story of female vampires at a brothel didn't succeed well enough to sustain a franchise. It wasn't until 2006 that the final film in the trilogy, Ritual (2002), was released in the United States after having international releases in the previous years. Ritual is a loose remake of I Walked with a Zombie (1943). Most reports indicate that Ritual was never intended to be a Tales from the Crypt movie, and the Crypt Keeper segments were just tacked on for the DVD release.
Whispering Corridors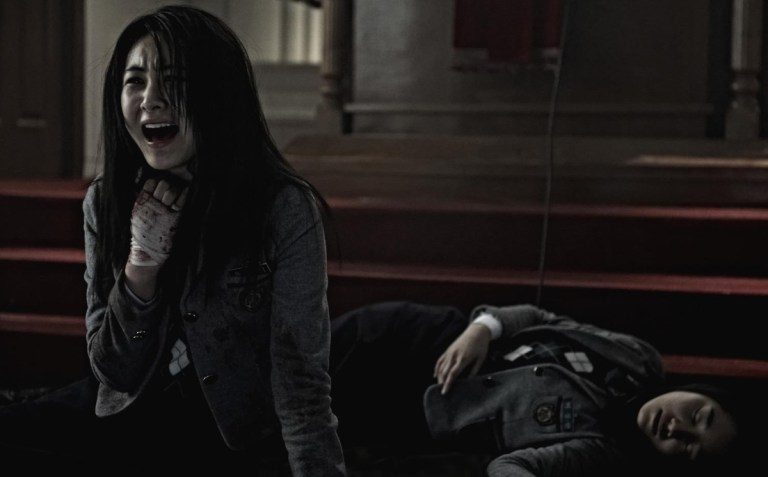 The Whispering Corridors series is a collection of standalone films containing stories about supernatural events in all-girls schools. The series played a large role in the growing worldwide prominence of South Korean horror films. The first two films in the series came out in the late 1990s, and the popularity of the series has kept it going for more than two decades. Films in the series include:
The Three Flavors Cornetto trilogy (also known simply as the Cornetto trilogy or the Blood and Ice Cream trilogy) is a trio of movies by director/cowriter Edgar Wright and star/cowriter Simon Pegg. Each film pays tribute to different genres, though horror and comedy is a common theme throughout. The trilogy starts with Shaun of the Dead (2004), a zombie flick in the George A. Romero tradition. Hot Fuzz (2007) came out next, and it blends action blockbusters with the mystery and horror of films like The Wicker Man (1973). The World's End (2013) completes the trilogy with a sci-fi invasion movie set during an epic pub crawl.
More Great Horror Anthology Movies