'Horror Noire' (2021) Review/Analysis
Horror Noire (2021) is a good film with a great purpose. Find out what it is and what it's all about in this brief review and summary.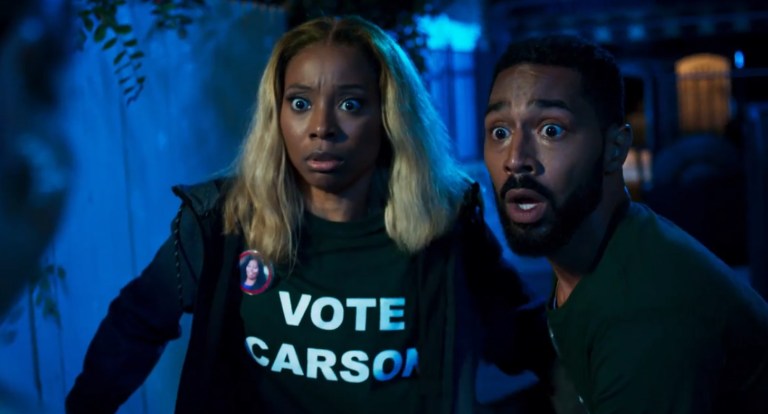 Background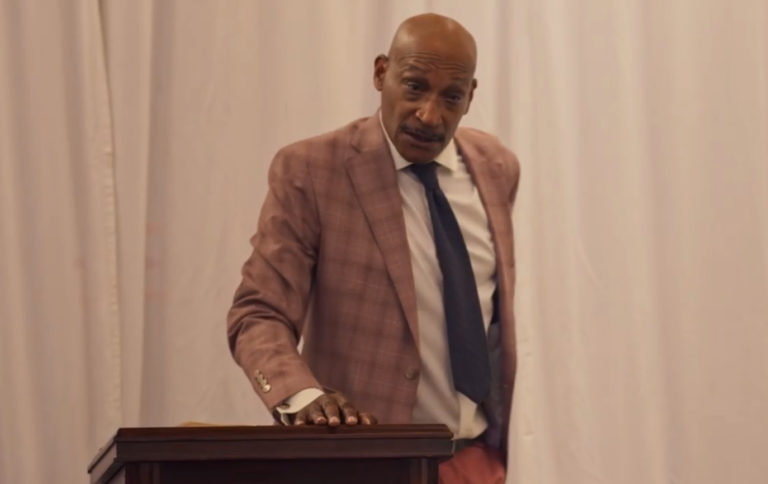 Horror Noire (2021) is a horror anthology film notable for featuring Black filmmakers in all of its main creative roles (directors, writers, lead actors, etc.). The movie bears the same title as Robin R. Means Coleman's non-fiction book, Horror Noire: Blacks in American Horror Films from the 1890s to Present. Coleman's book is about the contributions and representations of Black people in horror cinema and how horror offers a creative space to challenge negative portrayals in media. The book served as the basis for the 2019 documentary Horror Noire: A History of Black Horror which explores many of the same topics and features interviews from filmmakers including Jordan Peele, Keith David, Tony Todd, Rusty Cundieff and more. Horror Noire (2021) is a fictional film, but it is inspired by the book and documentary in that it is a showcase for established and emerging talent in the Black community.
Horror Noire is an AMC Shudder Original, and it was released on the Shudder streaming service on October 28, 2021. Author Robin R. Means Coleman served as a consultant for the film, as did producers of the documentary including Ashlee Blackwell, Phil Nobile Jr., and Kelly Ryan. The film is made up of a mixture of original stories and stories adapted from short fiction. Some of the writers and other behind-the-scenes crew overlap between segments in Horror Noire, but each short has a different director (as are noted in the segment reviews below).
Overall Review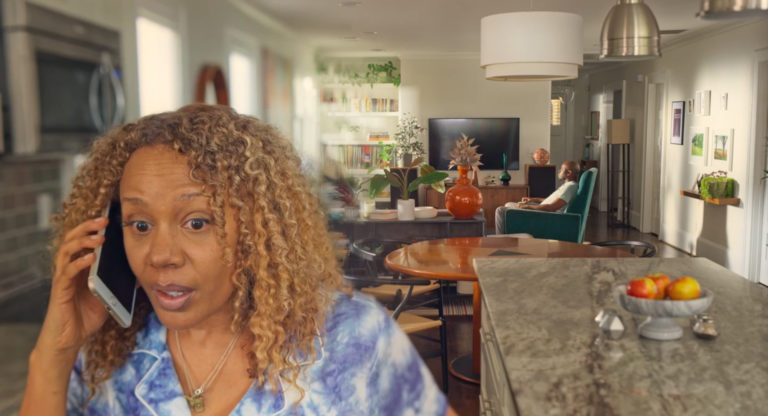 Horror Noire is a fun horror anthology film consisting of six short stories. Themes include fatherhood, womanhood, cults, recovery, racism, and the individual versus the community. All of these ideas are brought to the screen though the lens of Black filmmakers, giving the movie a unique and welcome voice. The movie does an admirable job of bringing all of its ideas to life, though, as with any anthology made with multiple directors, some segments are more successful than others.
The final segment, "Sundown," is arguably the film's most successful story, though it does take quite a while to get there. Horror Noire clocks in at about two and a half hours, and "Sundown" doesn't start until just after the two-hour mark. It's always a balancing act for anthology films to take enough time to develop a solid story with meaning while still keeping the pace of the overall movie more in line with a traditional film narrative. Many of the segments in Horror Noire rely on a relatively quiet setup with a big payoff at the end. That's a perfectly fine approach, but a bit more action, especially in the segments towards the middle of the film, might have helped keep the pace up.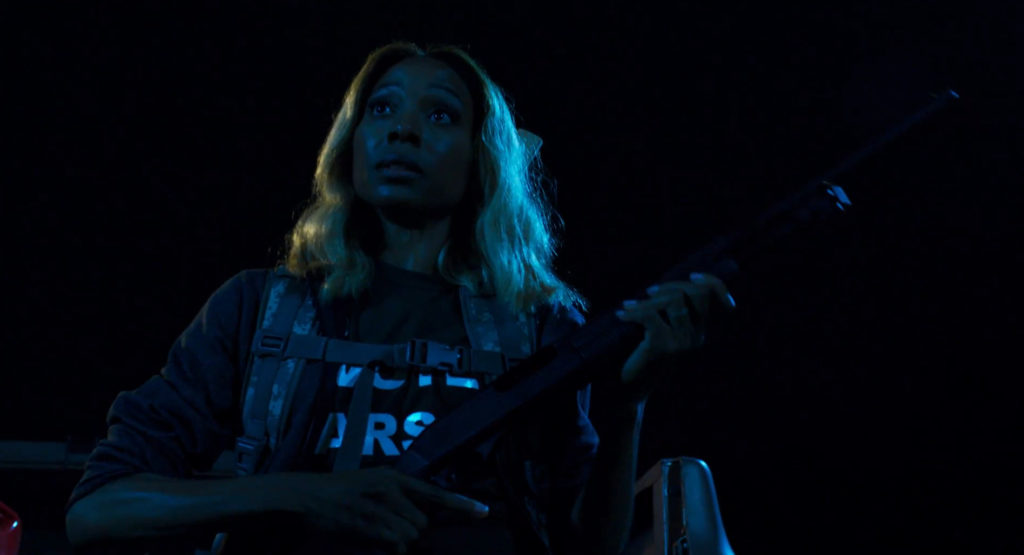 Horror Noire feels like it would be just as (if not more) effective as a series. If it were a series, the deeper stories could have been given a little more time to breathe and develop. There is no frame story to tie the segments together, and each hard break feels like a good place to jump in or out of the movie. So it's easy enough to watch in chunks.
Overall, each story in Horror Noire is quite good. It is a movie with big ideas and a relatively low budget. Thankfully, the ideas tend to outweigh the movie's lack of polish in places. These are talented directors, and they are able to compensate for what could be some campy special effects in a few of the segments. Mostly. Regardless, there is a long tradition of camp when it comes to anthology horror films, and that is a small nitpick that shouldn't distract from the bigger picture.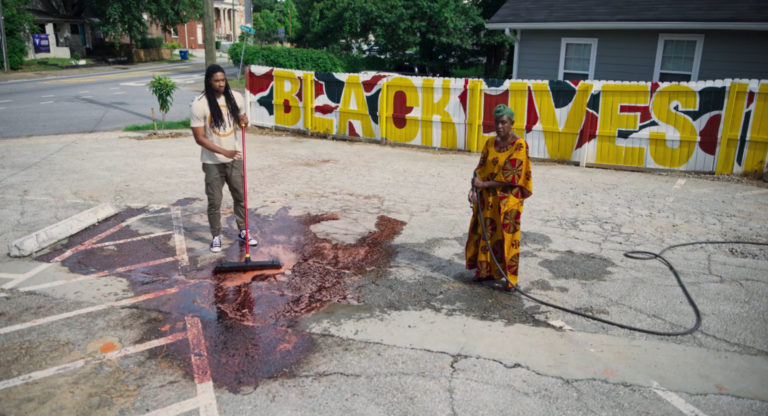 The main point is that Horror Noire is a fun movie with some great ideas. The greatest idea Horror Noire conveys is that there are many talented Black filmmakers out there who just need a chance to get their work in front of audiences. The cast is engaging in every segment, and each story is written and directed with heart. Horror Noire is a solid pick for just about any horror fan, whether they watch in one sitting or break it up into multiple pieces. Hopefully this is only the beginning and we'll all see more, even better films like this in the future.
Segment Reviews
This section takes a brief look at each segment with only very minor spoilers when describing the setup of each story.
The Lake
"The Lake" is directed by Joe West and is based on the short story of the same name by Tananarive Due (who also wrote the script along with Steven Barnes). The story focuses on a female high school teacher, Abbie LaFleur (Lesley-Ann Brandt), who moves into a house by a lake. Abbie is warned not to swim in the lake because of its dark past, but Abbie as a dark past of her own, and she is drawn to the lake's inviting waters. "The Lake" is a nice start for Horror Noire with an interesting twist as Abbie's intentions become more clear.
Brand of Evil
Directed by Julien Christian Lutz (who also goes by Director X) and written by Ezra Claytan Daniels, "Brand of Evil" tells the story of a talented artist (Brandon Mychal Smith) who faces a moral dilemma. Does he create meaningful art that can help his community, or does he shirk his commitments to make a lot of money for himself by creating simple designs for a shady buyer? This is one of the better segments in Horror Noire with a clear message, strong dialogue, and some great horror visuals.
Bride Before You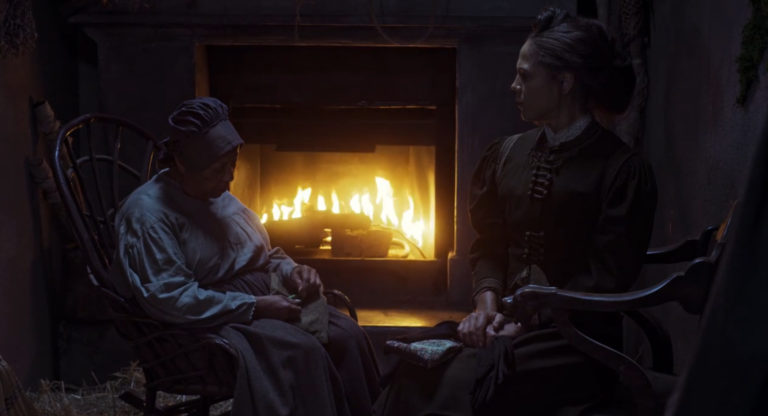 "Bride Before You" takes place in Reconstruction-era Washington and tells the story of a woman (Lenora Crichlow) married to a rich businessman. The pressure of being expected to bear a male child for her husband leads the woman to a folk healer whose methods bring continued hardship for the family. This segment was directed by Zandashé Brown, and it is written for the screen by Shernold Edwards based on the short story of the same name by Stephanie Malia Morris. This segment has much more drama than horror, and a more direct adaptation of the short story could have been a fabulous take on a monster movie (though the budget would need to be bigger). Even so, there is a lot of meaning supporting "Bride Before You."
Fugue State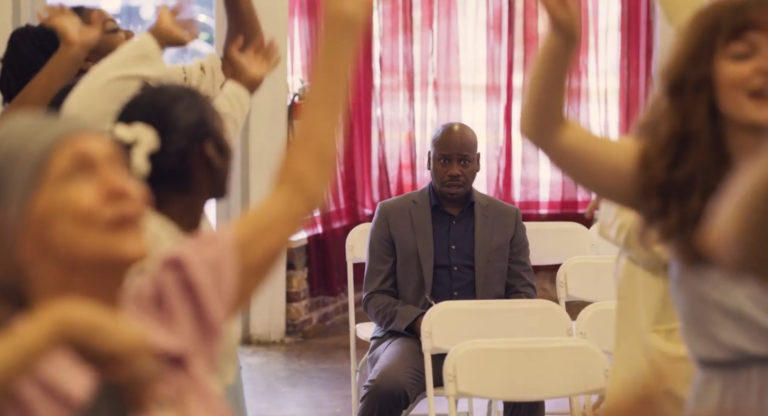 Rachel True of The Craft (1996) stars alongside Malcolm Barrett in this nicely tense short about religion and cults. When a man investigates a local church as research for a book, his personality begins to change which prompts his wife, a journalist, to do some investigating of her own. As good as the story is, it's the cast that really makes "Fugue State" work so well. True and Barrett have great chemistry, and horror icon Tony Todd makes a wonderful cameo. "Fugue State" was directed by Rob Greenlea and written by Tananarive Due and Steven Barnes based on the short story of the same name they wrote together.
Daddy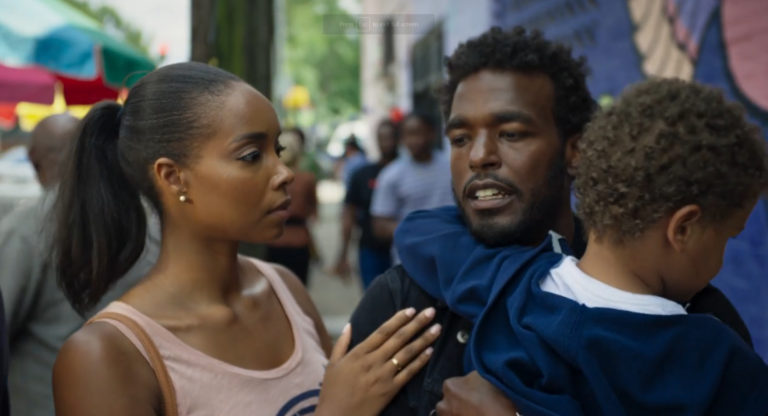 Based on the short story of the same name by Victor LaValle, "Daddy" explores the relationship between a father and his young son. The father (Luke James) had a strained relationship with his own father, so he is now quite protective of his little boy despite doubt and insecurity seeping its way into their relationship. This is one of the more quiet segments of Horror Noire, and it has an impact that is probably felt more upon reflection than in the moment. It was directed by actress Robin Givens who began directing in 2020.
Sundown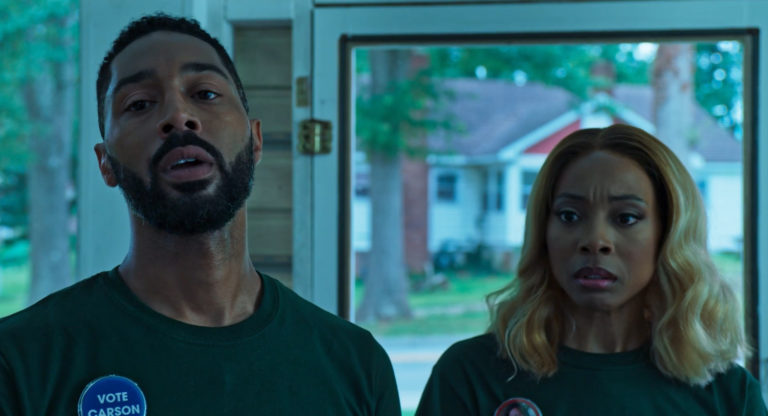 Directed by Kimani Ray Smith and written by Al Leston, "Sundown" is pure fun in a horror-comedy kind of way. A group of people canvassing a small West Virginian town for a Black senatorial candidate doesn't have much luck, and their day gets worse when they discover they're in what used to be a "sundown town." The group, which includes a Black husband (Tone Bell) and wife (Erica Ash), soon finds out that the town's history might not be completely in the past when the sunsets. "Sundown" is clever and funny, and it is a great way to end the entire film on a very strong note.