12 Family Friendly Horror Movies on Netflix to Celebrate Halloween In October 2023
It's finally October, the month where everyone should be watching spooky movies for Halloween! These Netflix recommendations appeal to the whole family, so everyone can enjoy the best holiday season of the year together!
It's October, and that means it's officially the spooky season even for the people out there who don't start celebrating Halloween in August and September like the rest of us. This month's Netflix recommendations are all horror-themed movies that can be enjoyed by the whole family as you get in the mood for Halloween throughout October. Of course, any movie can be "family friendly" depending on you and your family's standards. But this list specifically highlights slightly spooky movies with ratings that don't go above PG-13 or TV-14, and most of them are suitable for even younger viewers.
13 Family Friendly Movies (and a series) Streaming on Netflix in October 2023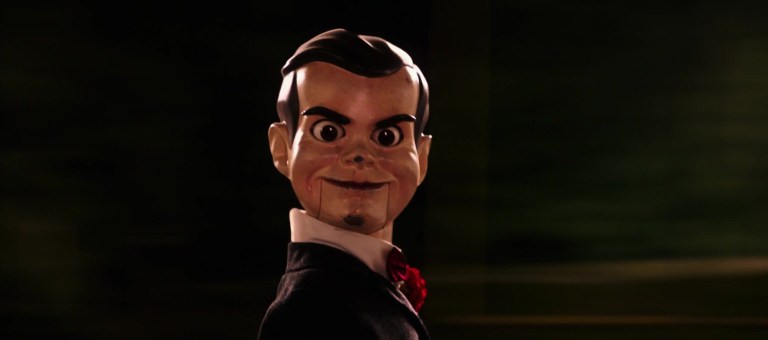 Rating: PG | Director: Rob Letterman | Runtime: 103 minutes
For viewers who enjoy: ventriloquist dummies, monsters, Jack Black
Goosebumps is fun story about a fictionalized version of author R.L. Stine (played by Jack Black) whose literary creations escape into the real world. The movie has tons of great monsters including a werewolf, zombies, aliens, scary clowns, and more.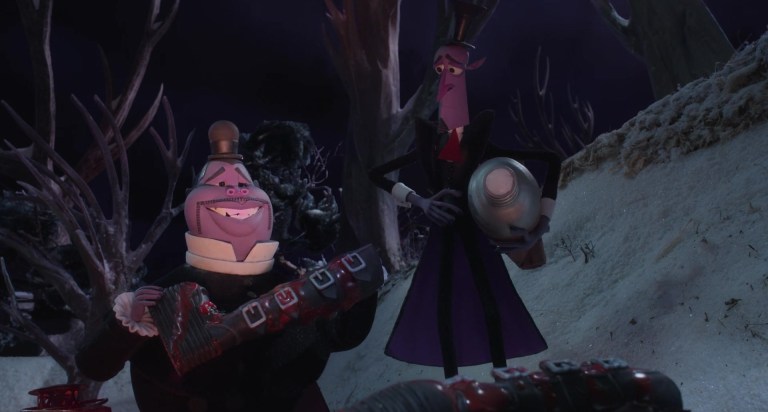 Rating: PG-13 | Director: Henry Selick | Runtime: 106 minutes
For viewers who enjoy: stop-motion animation, movies like Coraline, dark comedies
Henry Selick, the director of classic animated films including Coraline (2009) and The Nightmare Before Christmas (1993), directed this story about a young woman who is forced to deal with a couple of demons who want to join the land of the living. Wendell & Wild might be too mature for younger children, but it is still suitable for a broad audience.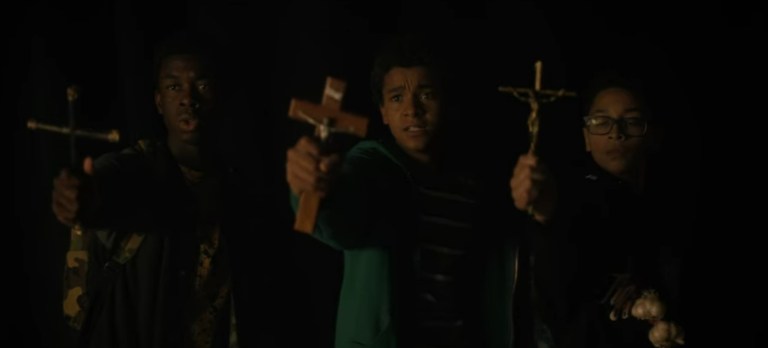 Rating: PG-13 | Director: Oz Rodriguez | Runtime: 85 minutes
For viewers who enjoy: vampires, teen horror
A trio of friends discover vampires are invading their home in the Bronx, but since no one believes them, they take defending their neighborhood into their own hands. Vampires vs. The Bronx is a fun horror comedy in the vein of movies like Monster Squad (1987) where young heroes battle classical monsters.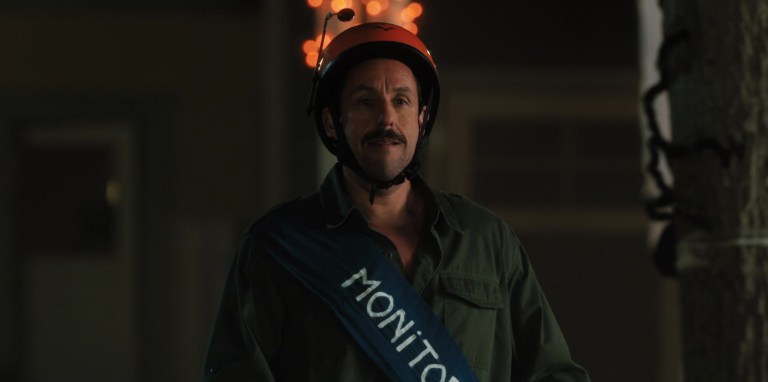 Rating: PG-13 | Director: Steven Brill | Runtime: 103 minutes
For viewers who enjoy: Adam Sandler, underdog stories, light mysteries
Hubie Halloween is a typical Adam Sandler comedy through and through. Whether this is a good thing or a bad thing depends on your tastes, but at least you know what to expect: goofy jokes, lots of cameos, and general silliness. It is one of the better Adam Sandler comedies, and its Halloween setting makes it a good choice for October viewing.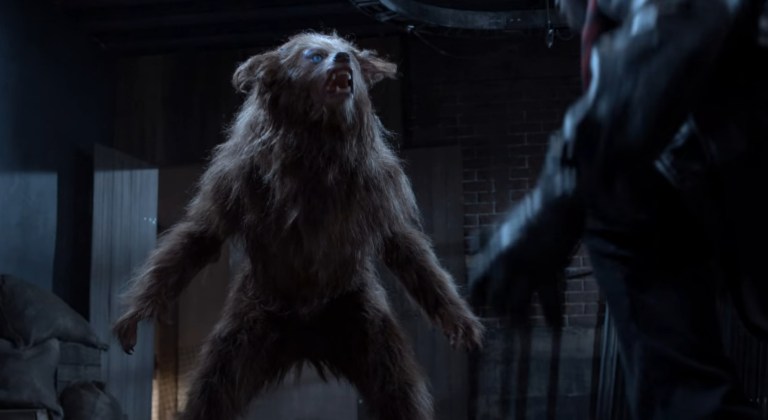 Rating: TV-Y | Director: Eric Bross | Runtime: 86 minutes
For viewers who enjoy: werewolves, vampires, made-for-TV movies
17-year-old Jordan (Victoria Justice) moves to Romania with her father and brother after they inherent a castle. Unknowingly, she literally steps into an ongoing struggle between werewolves and vampires when she cuts her foot on a broken vial of blood in her new home. The Boy Who Cried Werewolf is nicely campy fun with some genuinely good werewolf action.
Rating: TV-PG | Director: Vince Marcello | Runtime: 68 minutes
For viewers who enjoy: vampires (sort of), high school drama
Liar, Liar, Vampire isn't actually about vampires, so it might be good for family members who really don't enjoy horror movies (since this isn't a horror movie, but it draws from horror/vampire tropes). The story is about a teenager in high school who decides to go along with rumors that he is a vampire.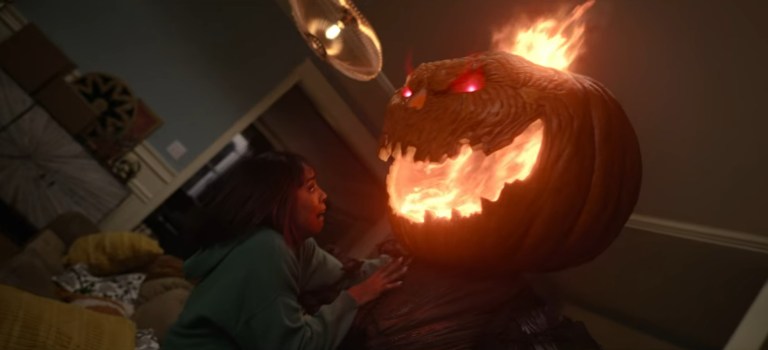 Rating: TV-14 | Director: Jeff Wadlow | Runtime: 91 minutes
For viewers who enjoy: Halloween comedies, supernatural shenanigans
City-girl Sydney (Priah Ferguson) isn't happy with the idea of moving to the small town of Bridge Hollow, but she is intrigued by the town's zeal for Halloween. Sydney accidentally unleashes a spirit that brings the town's many spooky decorations to life, and it's up to her and her science-loving father (Marlon Wayans) to save the day (or rather, the night).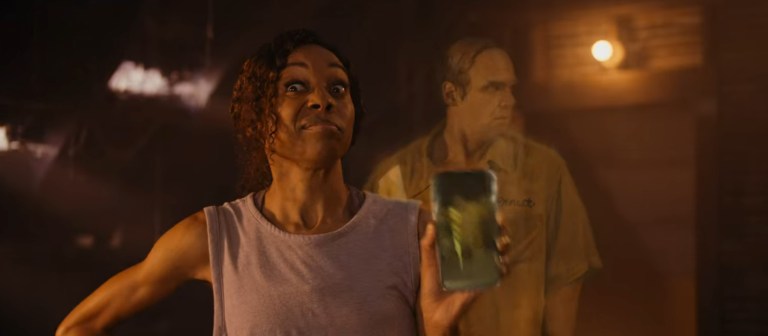 Rating: PG-13 | Director: Christopher Landon | Runtime: 127 minutes
For viewers who enjoy: ghosts, haunted houses, family comedies
Quiet teenager Kevin discovers a ghost in the attic of his family's new house, but instead of being scared, Kevin thinks the ghost, whom he calls Ernest, is funny. Kevin records a video of Ernest that goes viral thanks to Kevin's father, and that drags the family into an adventure involving the CIA. We Have a Ghost isn't really horror, it's more of a comedic adventure, but it is good for family viewing.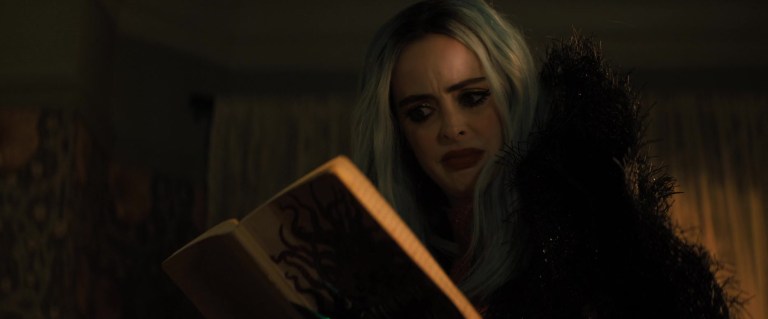 Rating: TV-PG | Director: David Yarovesky | Runtime: 103 minutes
For viewers who enjoy: dark fantasy, movies about storytellers, witches
Young Alex loves horror and writes scary stories, but his parents are worried about him. Distressed, Alex plans to burn his stories when he is magically abducted by a witch. Now Alex must write a new story for the witch every night if he wants to live to see the next day. Nightbooks can get emotional and a bit scary, and it's a great story about telling stories.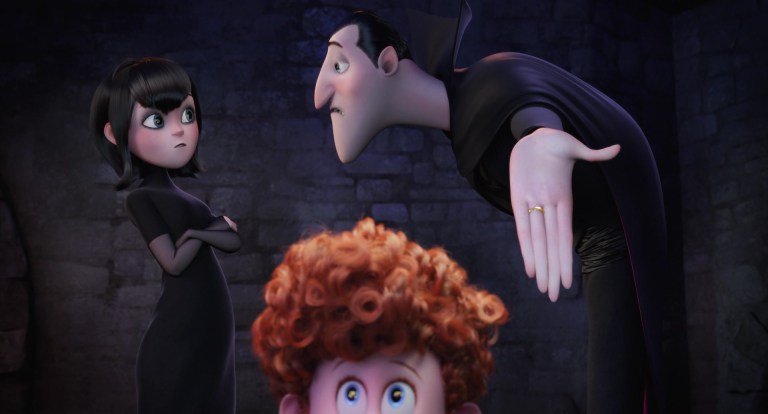 Rating: PG | Director: Genndy Tartakovsky | Runtime: 89 minutes
For viewers who enjoy: classic monsters, family drama, slapstick comedy
Dracula's daughter has a son, and Dracula is concerned that his grandson might not be a vampire. Wacky hijinks ensue. Hotel Transylvania 2 is equal parts silly and endearing.
Rating: TV-PG | Director: Rachel Talalay | Runtime: 98 minutes
For viewers who enjoy: fantasy films, teen dramedy, colorful visuals
Intelligent teen outcast Kelly (Tamara Smart) has her Halloween plans ruined when she is manipulated into babysitting. The kid in her care, Jacob, is taken by a magical man who comes out of Jacob's closet. Now Tamara embarks on a monster-hunting adventure to get Jacob back.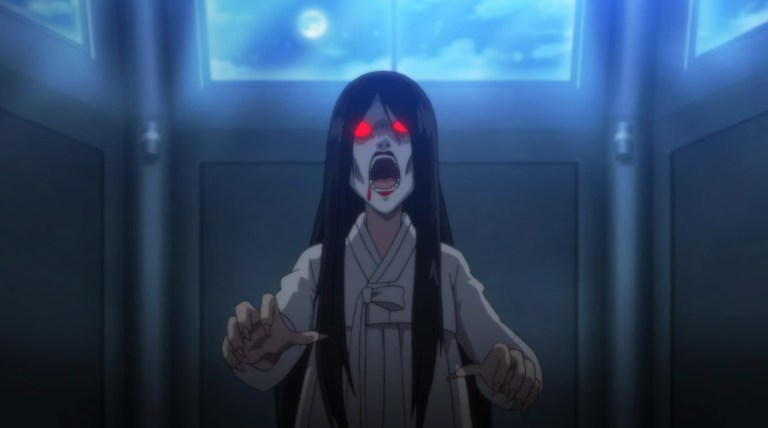 Rating: TV-Y7 | Number of Episodes: 24 | Runtime: 23-27 minutes
For viewers who enjoy: South Korean animation, spooky mysteries
Okay, so The Haunted House isn't a movie. It's an animated series from South Korea. But it's being recommended here because, for one thing, it's good, and because it's something you can watch over the entire month of October. The Haunted House is about a brother and sister who help a goblin get rid of ghosts in a haunted apartment complex.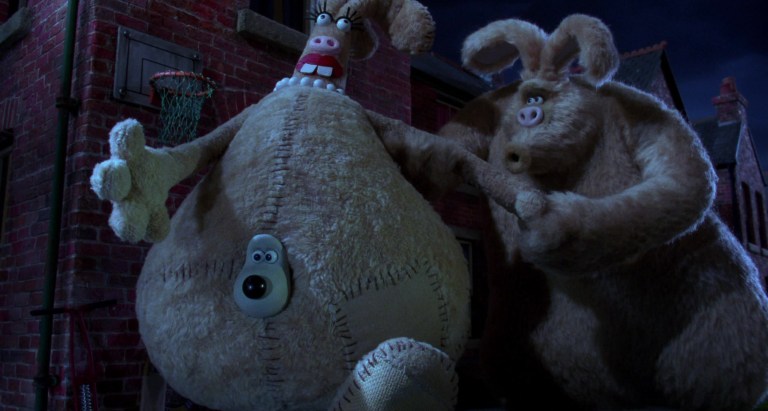 Rating: G | Director: Steve Box & Nick Park | Runtime: 84 minutes
For viewers who enjoy: Wallace & Gromit (obviously), British humor, giant rabbits
Working in pest control, humble inventor Wallace and his faithful dog Gromit attempt to stop rabbits from pilfering vegetables using a mind-control invention. Soon after, a giant were-rabbit is spotted, and the duo work to track the creature down. Curse of the Were-Rabbit is a delightful stop-motion-animated movie that everyone, of any age, can enjoy.
More Horror Movie Streaming Guides