45+ Dark Coming-of-Age Horror Movies
The best coming-of-age stories brutally capture the real life terrors associated with transitioning from childhood into adulthood, translating seamlessly into horror.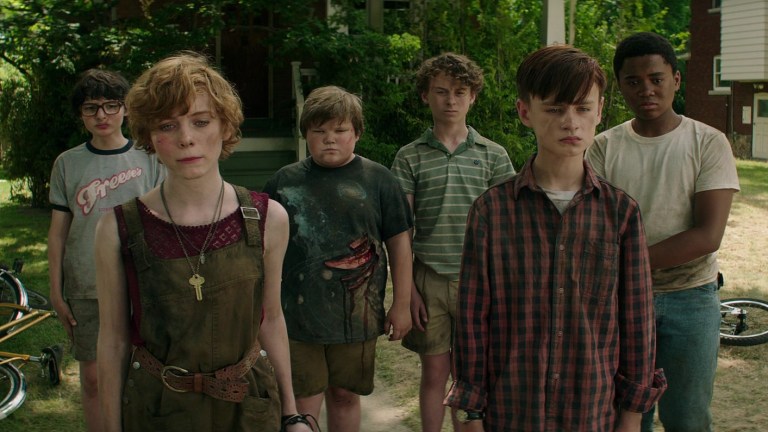 "Coming-of-age" tales refer to accounts that explore the great changes in perspective from being a child or teen to being an adult. These books, movies, and TV shows see their leading characters attempting to better understand themselves as they're forced to grapple with their true natures. They highlight the confusion and anxieties associated with our formative years.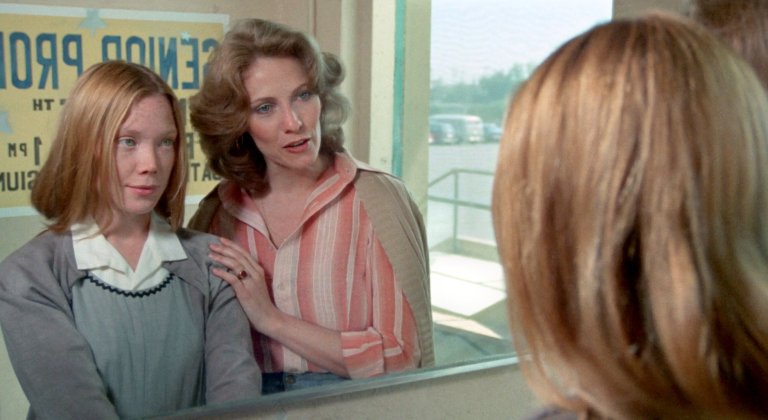 The 1970s Stephen King adaptation of Carrie (1976) is a prime example, covering themes of menstruation, a flourishing crush, sexuality, guilt and blame, and the breaking away from a parental figure. Arguably, it was this film that birthed the coming-of-age horror subgenre. It has certainly served as an inspiration and blueprint for movies such as The Craft (1996), which delves into the dark aspects of teenage friendship, and Jennifer's Body (2009), a cult classic starring Megan Fox as a possessed teenage girl hellbent on killing men. This year's latest coming-of-age horror It Lives Inside (2023) details the falling out between two best friends as one struggles with her cultural identity and unleashes a mythological demonic entity that feeds on her loneliness.
The commonality among these films are their unflinching portrayals of the pain associated with exiting childhood. Growing pains, loss of innocence, teenage angst, fear of the future, tormenting bullies, sexual and spiritual awakenings, hormone-fueled despair, changing bodies, and the agonizing heartbreak of teenage romance and friendship take center stage. The nightmares that come with entering adulthood make effective horror. One need not be of that determinative age to successfully be terrified.
Such coming-of-age narratives can come in the shape of body horror, dark fantasy, found footage films, creature features, folk horror, werewolf movies, fairytale retellings, arthouse horror, and much much more. Because growing up is a universal nightmare of an experience, discover some of the darkest in the genre on this list.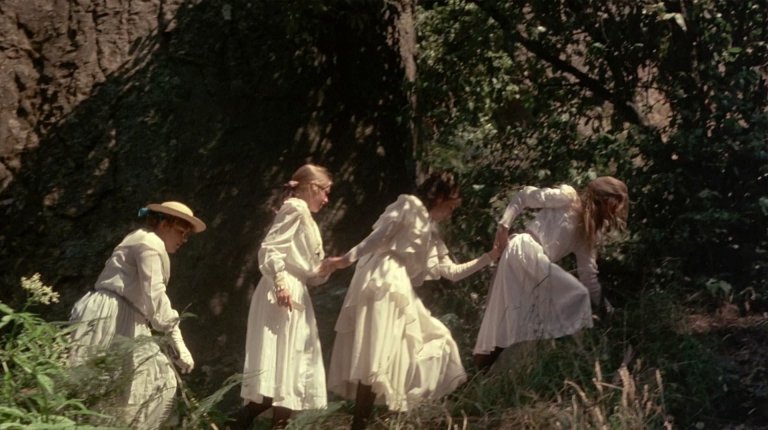 Peter Weir, known for Dead Poets Society and The Truman Show, haunts the viewer long after the credits roll in this evocative film. Based on Joan Lindsay's novel of the same name, this atmospheric horror is set in an Australian all-girls boarding school in the 1900s. One Valentine's Day a group of girls and a couple of teachers set off to a picnic near scenic Hanging Rock, an unusual and beautiful volcanic formation. A few of the students sneak away to explore the upper slopes and maze-like tunnels. After falling into a trance, three of them don't make it back, and neither does their math teacher. The rest of the story deals with the aftermath. This isn't a neatly tied mystery, and it's precisely what makes it so chilling. As one of the townsmen observes, "There's some questions got answers and some haven't."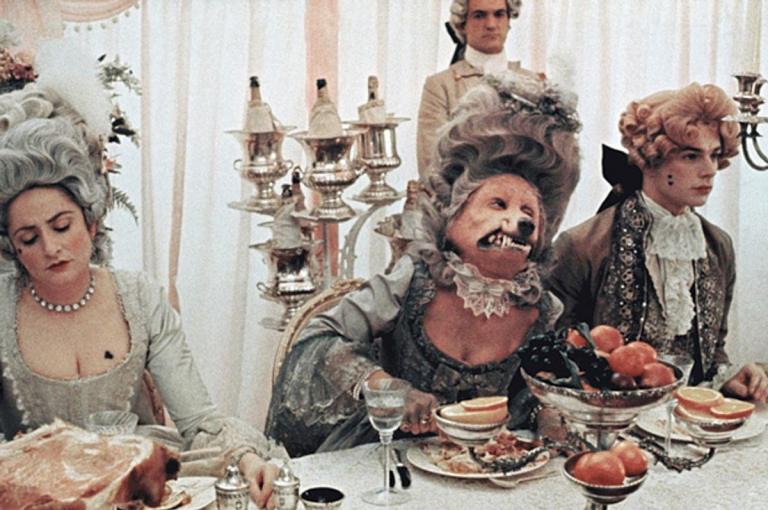 The Company of Wolves is a twisted sexual retelling of The Little Red Riding Hood by Interview with the Vampire's Neil Jordan. It's loosely based on a short story in Angela Carter's The Bloody Chamber. The two collaborated on a script to bring this fantasy horror anthology to life. It highlights the horrors associated with a girl's sexual awakening and her blossoming femininity. Opening in the present day, young Rosaleen (Sarah Patterson) falls into a slumber where she dreams that she and her family live in an 18-century village near a dark forest. In this dream, her grandmother tells her supernatural tales of werewolves and menacing men. Meanwhile, there's a wolf terrorizing the town.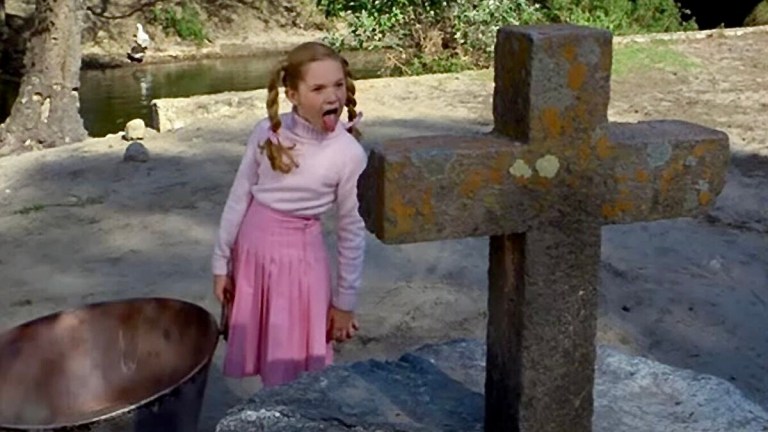 Poison for the Fairies is a Spanish language gothic-like fantasy by Mexican horror king Carlos Enrique Taboada. Set in the 1960s, it tells the story of a lonely and impressionable young girl who falls under the influence of a power-hungry classmate with aspirations of becoming a witch. The adults are cast in shadows, their faces never shown, giving an emphasis to the children. The ending is chilling, with a final shot reminiscent of Ari Aster's Midsommar.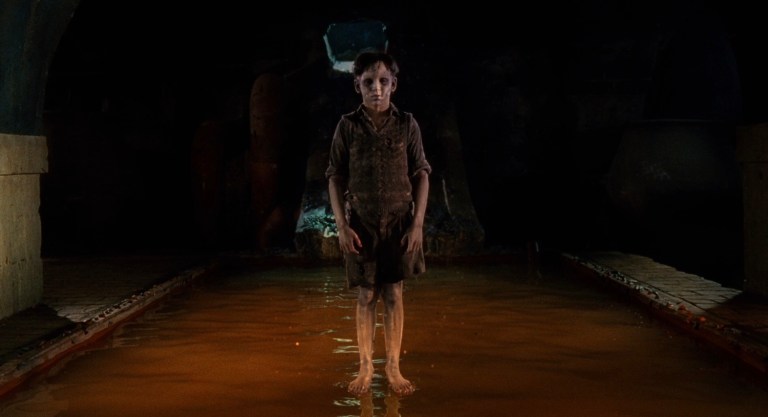 A masterpiece by Guillermo del Toro, The Devil's Backbone is a gothic horror set in 1944. It centers around 12-year-old Carlos (Fernando Tielve) who has just arrived at an ominous orphanage for boys after losing his father in the Spanish Civil War. There's an unexploded bomb waiting to be defused lying in the middle of the courtyard. Soon, he meets the ghost of Santi (Junio Valverde), who is said to have disappeared the day the bomb arrived. What follows is his terrifying journey in uncovering the orphanage's dark secrets and the mystery behind Santi's disappearance.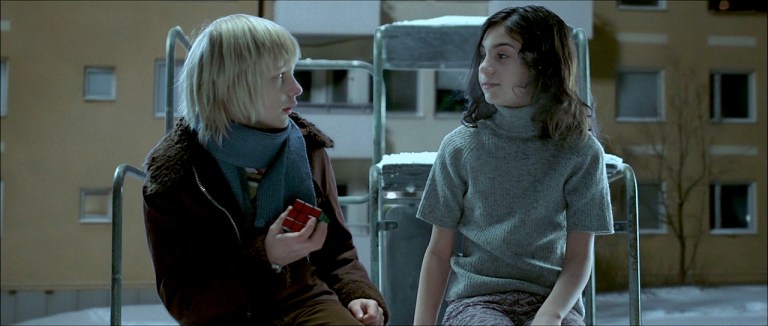 Set in Stockholm in 1982, Let the Right One In is a romantic horror that explores the lasting impacts that childhood friendships can have later in our adult lives. It's a melancholic tale about the loss of innocence, love, and revenge. 12-year-old Oskar (Kåre Hedebrant) is a shy, lonely boy who spends his nights fantasizing about getting even with his bullies. When Eli (Lina Leandersson) moves in next door, the two immediately form a connection. Soon, Oskar comes to learn Eli's dark secret—they're an old vampire.
Dogtooth is a Greek arthouse horror fantasy that won the Un Certain Regard award at Cannes in 2009. The plot centers around a couple of teenage girls and their slightly older brother who are kept in a perpetual state of childhood by their parents. They have been kept isolated away from society in a huge estate for their entire lives. Only Dad ever comes and goes, and the mother is there by choice. The siblings know nothing about the outside world. Everything they're taught are lies. They're rewarded and punished in a militaristic fashion, and kept in terror. The depravity of this family makes Dogtooth one of the more unsettling films on this list.
This Australian torture film is one of the most underrated horror movies of the 2010s. The story depicts the absolute nightmare teenage girls can be, as well as the terrifying horrors of first love. When timid Lola (Robin McLeavy) is politely rejected by Brent (Xavier Samuel) after asking him to prom, she decides to throw a dance of her own. Kidnapped and trapped in Lola's basement, Brent undergoes a horrifying ordeal. The Loved Ones takes conventional teen tropes and twists them into something fresh and uniquely strange. It holds a critic score of 98% on Rotten Tomatoes.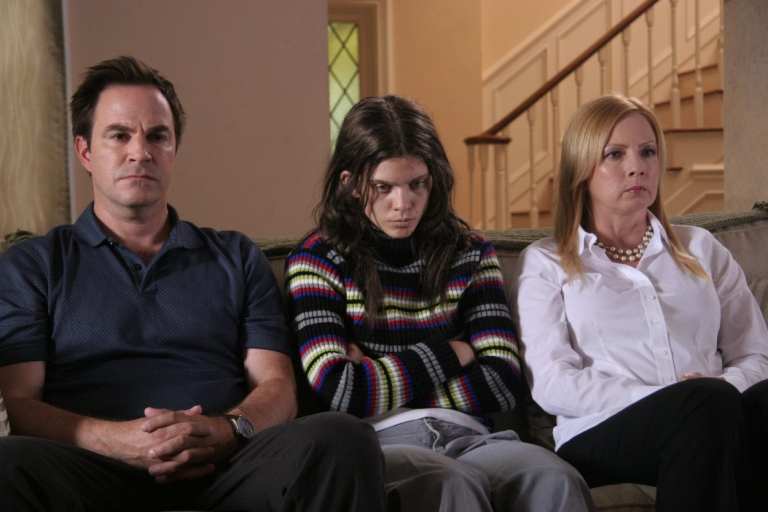 Excision is another movie from the 2010s that doesn't get spoken about enough. It's a psychological coming-of-age body horror reminiscent of American Mary. Pauline (AnnaLynne McCord) is a strange teenage girl who struggles to fit in with her family and classmates. She has dreams of becoming a surgeon. The plot highlights her fraught relationship with her parents, particularly her mother. They act almost repulsed by their delusional daughter. Using Pauline's unhealthy surgical obsessions and intensifying psychosexual fantasies, the movie builds upon a sense of impending doom. Determined to finally win her mother's approval, Pauline shocks all the senses in a memorable third act.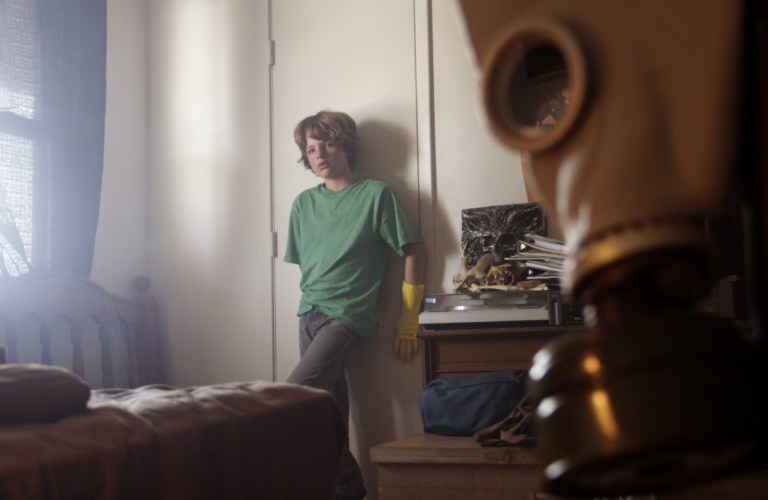 One of the more gruesome movies on this list, Found is an American horror film that was banned in Australia for its depictions of violence. It tells the story of horror-obsessed 12-year-old Marty (Gavin Brown) who finds human heads in his brother's room. He feels compelled to confront the reason why his older brother is a serial killer, all the while dealing with growing pains of his own. Soon, his life becomes as dark as the movies he's always sought comfort in. This film highlights the monstrous shapes our parents can mold us into.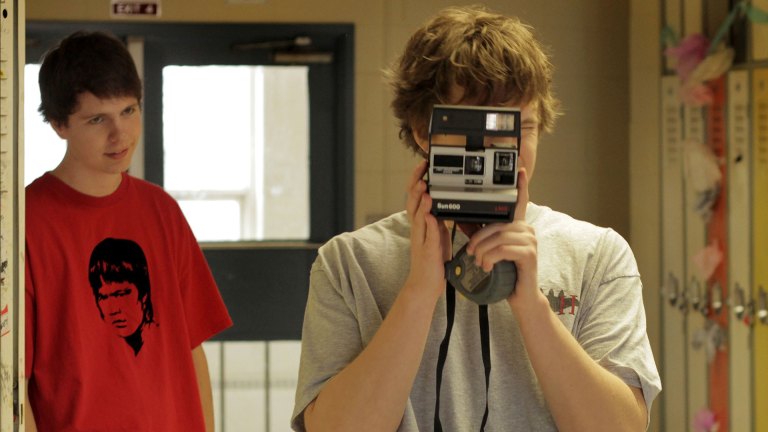 Marketed as a dark comedy, The Dirties is a Canadian found-footage film which tells the story of a pair of movie-obsessed teenagers who are subject to relentless bullying by a more popular crowd. The two friends soon start fantasizing about revenge. One of them spirals into madness while they both work on a film project for one of their classes. Seeing Matt (Matthew Johnson) display increasing disturbing behavior, Owen (Owen Williams) begins to grow concerned. This story comes to a head in the third act, and what happens is certainly not for the faint of heart.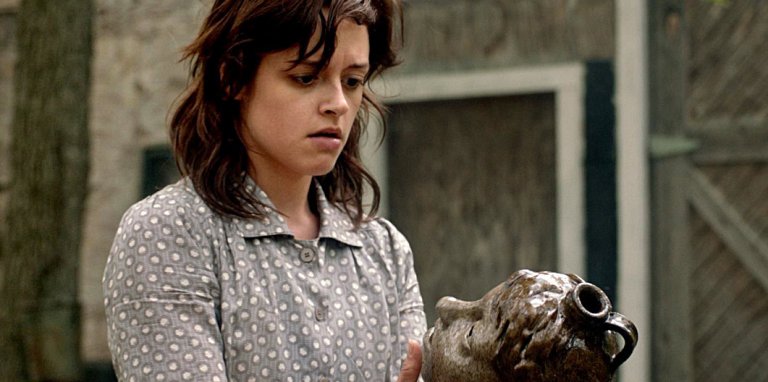 Part folk horror and part thriller, Jug Face is an indie film with a truly unique and peculiar concept. It follows Ada (Lauren Ashley Carter), a secretly pregnant teenager by her incestuous brother. She lives trapped in a backwoods cult-like community with bizarre ritualistic practices. Ada comes to learn that she is to be sacrificed to a supernatural pit her community worships as a god.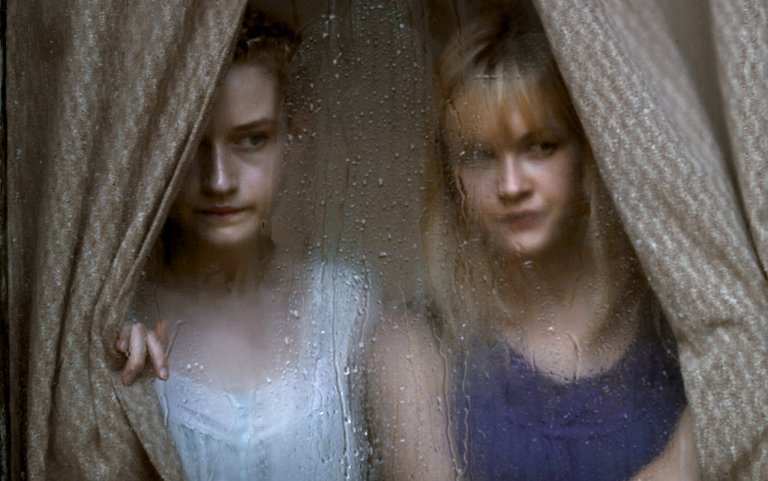 We Are What We Are is a remake of the 2010 Mexican movie of the same name. Julia Garner and Ambyr Childers star as sisters Rose and Iris Parker, respectively. Following their mother's death, the girls find themselves burdened with the responsibility of making the preparations for a longstanding family tradition. Weighed by grief, Frank (Bill Sage), the patriarch of the family, is driven further into madness.
Haunter is a Canadian supernatural horror, which appears as a time loop mystery at first glance. Abigail Breslin plays the leading role of teenager Lisa. Set in the 1980s, she and her family are trapped in their home repeating the day before her sixteenth birthday over and over. Her parents and younger brother are unaware of their predicament. She comes to learn the horrific nature of her family's reality. Lisa must uncover the house's dark secrets before it claims its next victims.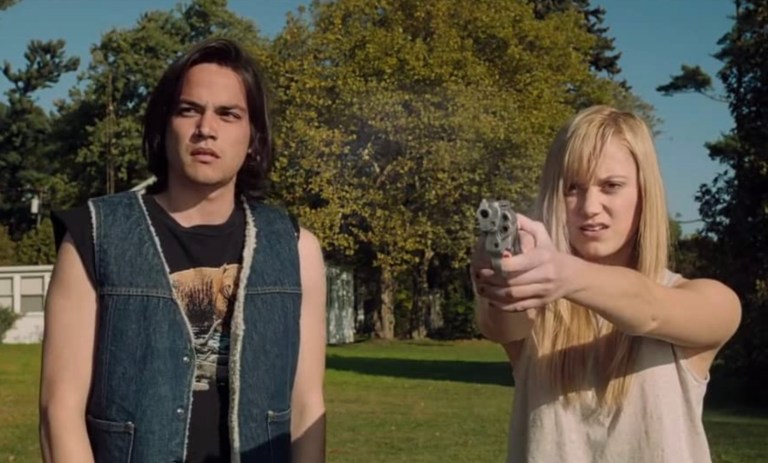 Scream queen Maika Monroe stars as Jay Height, a 19-year-old living in the suburbs of Detroit who ends up infected with a deadly curse after her sexual encounter with Hugh (Jake Weary). He warns her "It could look like someone you know, or it could be a stranger in a crowd. Whatever helps it to get close to you. It could look like anyone, but there is only one of it. And sometimes…sometimes I think it looks like people you love just to hurt you." A nameless entity begins to stalk her, moving slowly but getting closer and closer. Jay must hook up with someone else to pass it along, or else die—and send the curse back to Hugh. She might not ever truly be safe…even if she "gets rid of it".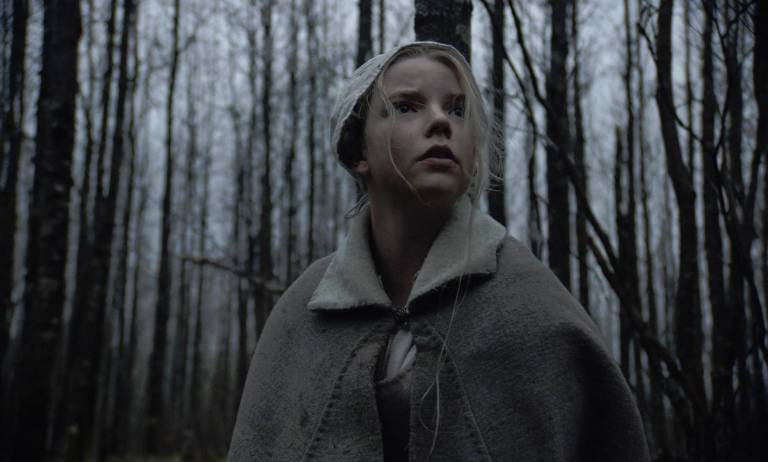 Robert Eggers' folk horror serves as a psychological coming-of-age in which a young woman comes to embrace the very thing she was always taught to fear. It had its original debut at the Sundance Film Festival in 2015 and won the Best Director award in Drama. It's set in 1630s New England. Thomasin (Anya Taylor-Joy) and her family are shunned by the townspeople. They're forced to relocate near the dark woods, where an unsettling evil begins terrorizing them. Thomasin faces the brunt of the blame for the family's increasing misfortune.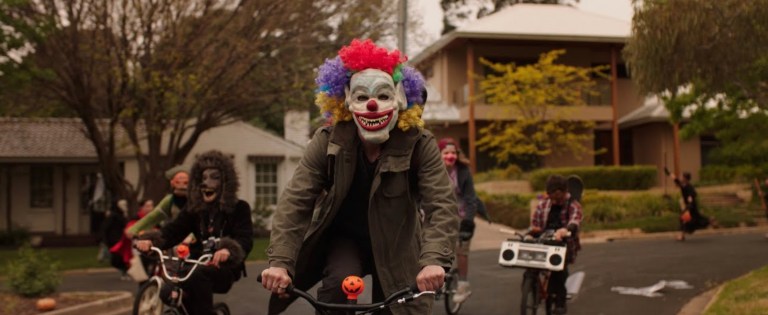 Set in 1997 on Halloween night, Boys in the Trees focuses on two teenage boys who are former best friends as they reflect on the childhood choices that have molded them into who they are. The story follows them on their trek through the dark woods as the pair reconnects. Saturated in nostalgia, the film serves as a cautionary tale on adolescence and depicts the cruelty of youth and loss of innocence.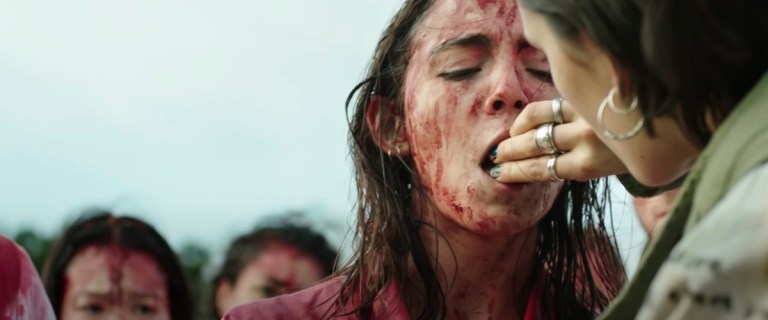 A French body horror written and directed by Titane's Julia Ducournau, Raw follows a young vegetarian, Justine (Garance Marillier), in her first semester of veterinary school. After giving in to her desire to fit in and partaking in an initiation ritual involving raw meat, she develops a taste for flesh. Her budding cannibalism is utilized as a metaphor for her sexual awakening. It makes for a compelling watch you can't tear your eyes from (as much as you may want to).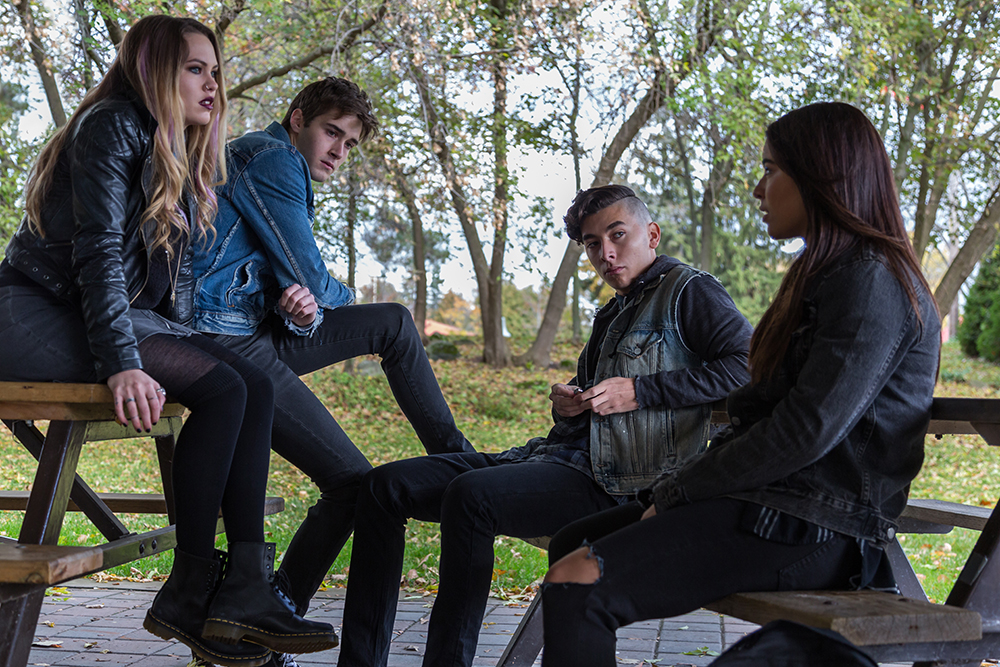 Pyewacket is a Canadian supernatural horror that warns of the grotesque consequences of teenage angst. After Leah (Nicole Muñoz) loses her father, she's forced to move away from the home and friends she has always known to a secluded house in the woods. Frustrated and at her breaking point with her grieving mother, she turns to the occult to summon a murderous demon to solve all her problems.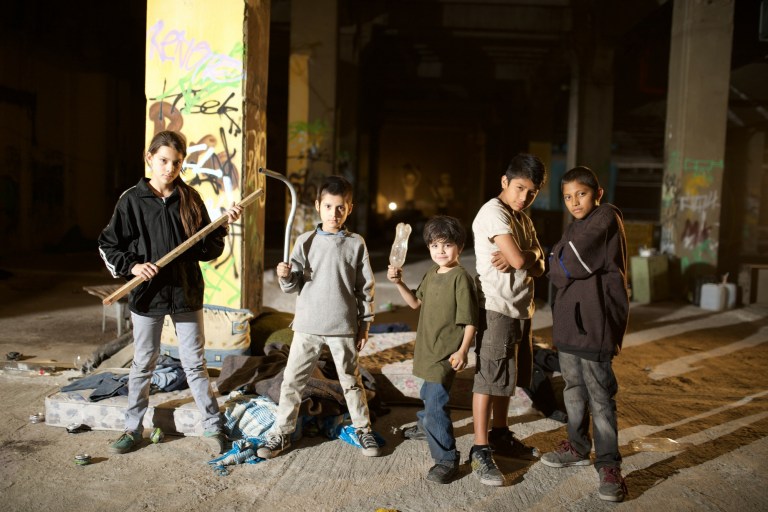 This Mexican crime-horror has elements of magical realism. It features incredibly phenomenal performances by an almost all-children cast. It revolves around a young girl who grows up in a cartel-ridden area of Mexico. After she becomes indirectly involved in an incident that leaves her school closed, she comes home to find her mother missing. The film portrays her fight for survival along with four other kids, as well as the daily traumas of drug war that have become their norm.
More dark coming-of-age horror movies:
Ginger Snaps (2000) a Canadian body horror starring Emily Perkins as Brigitte, determined to save her sister Ginger (Katherine Isabelle) after she is bit by a werewolf.
Donnie Darko (2001) a classic coming-of-age sci-fi that follows high school student Donnie (Jake Gyllenhaal) after he's been warned by a figure in a bunny costume that the world will end in 28 days.
Mean Creek (2004) an indie psychological thriller that portrays the depths teenagers will go to in order to exact revenge and the brutal consequences of their actions.
Teeth (2007) a body horror about a teenage girl with vagina dentata, now a feminist cult horror classic.
Pan's Labyrinth (2006) a Spanish language horror fantasy written and produced by Guillermo del Toro set in 1944 that tells the story of 11-year-old Ofelia (Ivana Baquero) and her struggles with her new sadistic stepfather.
I Am Not a Serial Killer (2016) a supernatural horror inspired by Dan Wells' novel of the same name about a diagnosed sociopath teen boy determined to hunt down a supernatural serial killer.
It: Chapter One (2017) an adaptation of Stephen King's novel of the same name, following a group of friends terrorized by a bloodthirsty demon-alien clown.
Super Dark Times (2017) a dark, twisted thriller about two best friends and the increasing violence and paranoia between them after a devastating accident.
Wildling (2018) a horror fantasy centered around 16-year-old Anna (Bel Powley) who is starting to build a normal life after spending it trapped in captivity.
Gwen (2018) a gothic folk horror that follows a teenage girl as she struggles with her mother's mysterious illness in 19th century Wales.
Summer of 84 (2018) a nostalgic thriller about a group of young boys who take on a local cop they suspect is a serial killer that comes with a truly grim ending.
The Other Lamb (2019) focuses on Selah (Raffey Cassidy) who has been raised as the daughter of Shepard (Michiel Huisman), the male leader of an all-female cult, and fated to eventually become his wife.
The Black Phone (2021) held captive by a sadistic serial killer, 13-year-old Finney (Mason Thames) relies on a black phone and the voices of previous victims to help him save himself.
The Transfiguration (2016) reality and fantasy blur together in this story centered around vampire-obsessed and troubled Milo (Eric Ruffin) after he makes a connection with isolated Sophie (Chloe Levine).
The Dark (2018) a truly unique supernatural horror about childhood trauma revolving around a troubled undead girl who befriends a blind boy in the forest she haunts.
The Boy Behind the Door (2020) a thriller that tells the excruciating terror two young boys who are best friends face when they are kidnapped and taken to a strange house.
Hellbender (2021) a film with the tagline "growing up is hell" that follows a teenage girl as she uncovers her family's connection to witchcraft.
Piggy (2022) a horror-thriller from Spain centered around a teenage girl torn between saving or condemning the bullies who have always viciously tormented her.
The Innocents (2021) a chilling Norwegian supernatural horror film that depicts the cruelty of childhood and the depravity of power when left unchecked by empathy.
We Are All Going to the World's Fair (2021) a horror fantasy a la found footage that captures the teenage feelings of loneliness, depression, and isolation in the modern era of internet and social media.
Hatching (2022) a Finnish psychological body horror that tells the story of 12-year-old Tinja (Siiri Solalinna) and what happens after she comes across a strange egg in the forest near her home.
Bones and All (2022) a cannibalistic horror romance directed by Luca Guadagnino and starring Taylor Russell and Timothée Chalamet.
My Animal (2023) a Canadian queer horror romance about an outcast teenager keeping her lycanthropic nature a secret that details her deepening romantic relationship with a figure skater.
Talk To Me (2023) was one of the most highly anticipated films in 2023. A24's film lived up to the hype, exceeding the expectations of critics and audiences everywhere with an unsettling ending left open to interpretation.