10+ Period (Menstruation) Horror Movies
A list of coming-of-age films that are marked by bloodshed.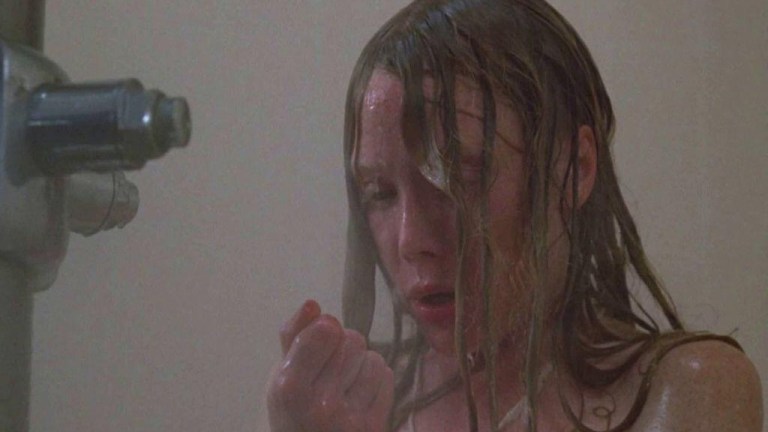 Ancient stories of menstruation tell of a woman being divinely punished. A curse is set upon all her female ancestors. They too will know pain and blood, the price for seeking independence and knowledge. However, this plague comes with vast power. Some parts of the world believe that menstruation summons heightened shamanic powers. They teach us that behind a weakened physical form lies a metaphysical one with heightened power. A period is also a reminder of the power that is essential to our civilization. Creating life itself. In these ways, perhaps this curse is more of a divine rite.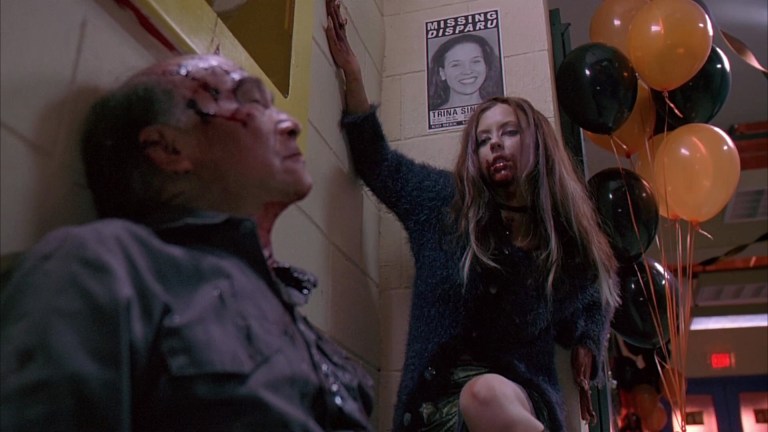 Menstruation is also a story-telling device in coming-of-age horror films. As the character transitions from childhood to adulthood, other transitions take place. Some develop telekinetic powers. Others become more of a target to predators. Some use this natural divinity to alter chemistry. No matter their transformation, they all develop a unique set of powers. To harness them is to defeat the enemy. These tales of horror offer comfort to all who experience menstruation. That this perceived "weakness" may be humanity's greatest natural weapon.
The Best Menstruation Movies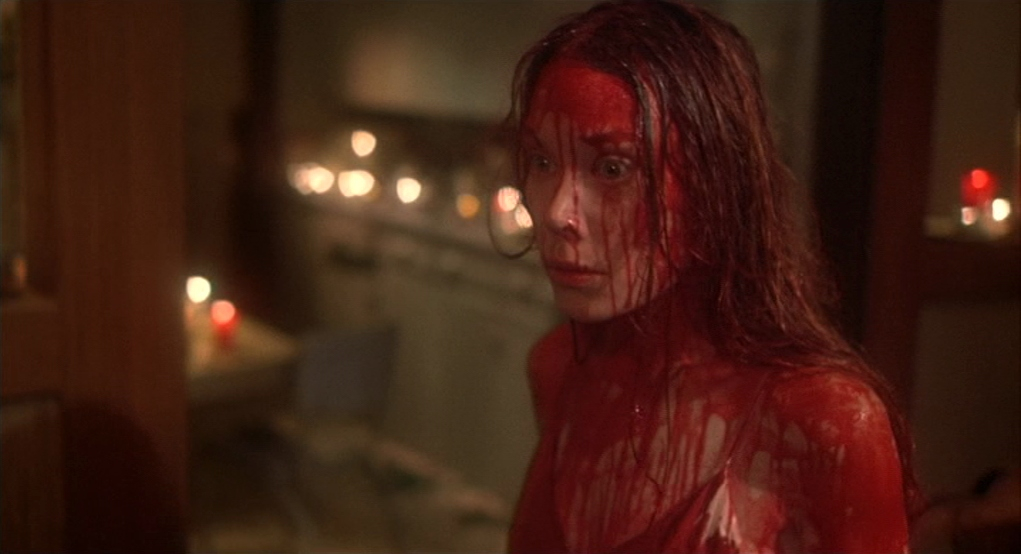 To Carrie, her period is a mystery. One that unfortunately begins in the school locker room. The other girls torment her for it, throwing tampons at her. She crumbles as they strike her like cotton bullets. "Plug it up" emanates through the locker room like a war chant. Later, her mother tells her that this is "the curse of blood". Something she is only experiencing for committing sin. This "curse" marks a transition in Carrie like it does all women. Great natural power comes with womanhood. But Carrie's powers are telekinetic. She channels this power to take revenge. Soon, her high school gymnasium is covered in the same substance that started it all–blood.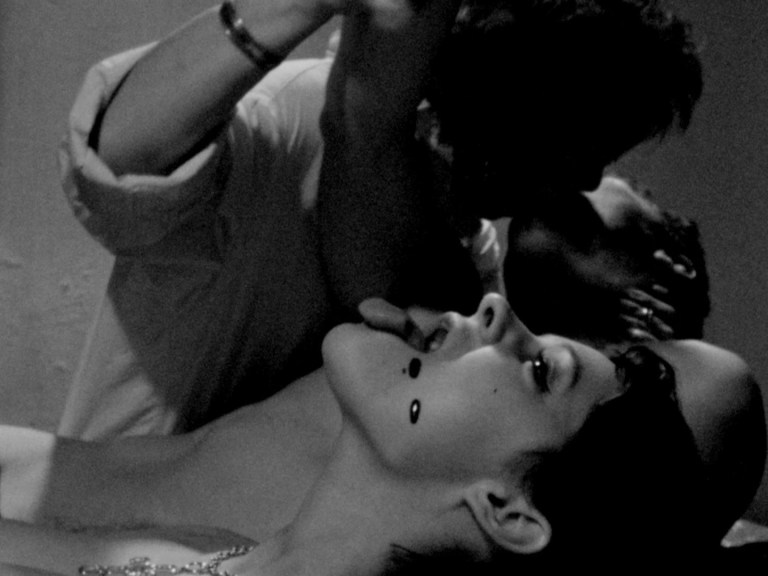 Ilona's period sparks dark fantasies of destruction and consumption. The dreamy narrative is full of erotic imagery–vampires and other bloodthirsty beings descend upon her. Industrial music plays over surreal black-and-white footage. Ilona's menstrual dreamscape takes over. Hormones rage with sex and violence blending together, thus creating a truly surreal nightmare. Director Carl Andersen's previous work, I Was a Teenage Zabbadoing, follows similar themes.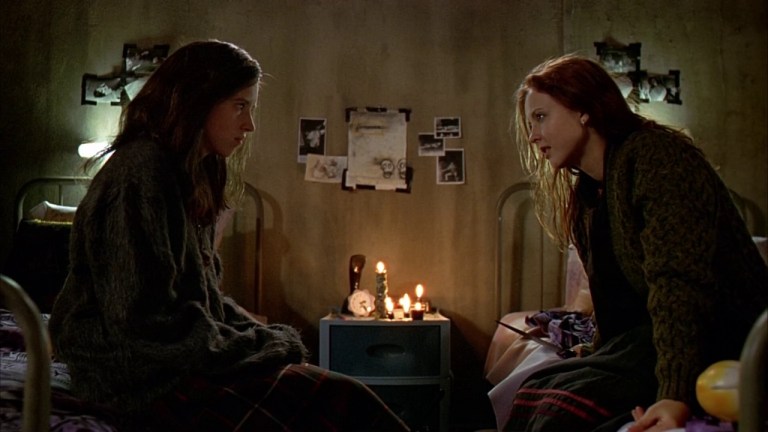 For Ginger, Menstruation is monstrous. On the night of her first period, she is bitten by a mysterious and ravenous creature. She becomes more sexual and violent. Transitioning into womanhood and into a werewolf seems to have a lot of overlap. "I did a little bit of research on what happened to young women who everything bodily is not going the way it's supposed to, necessarily," writer Karen Walton continues "As they biologically come of age, how stressful that can be. I found just regular coming-of-age biologically stressful. Let's make this even more difficult!"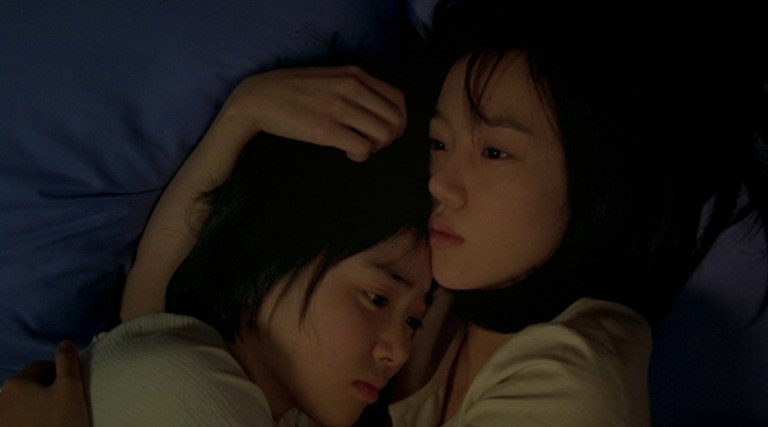 A young woman returns home from a mental hospital. Here, she must finally face the disturbing reality she left behind. The mysterious horrors of her home, stepmother, and body intertwine. A menstruating ghost visits Su-Mi on the night of her first period. Simultaneously, her stepmother (the source of her terror) is on her period. This connects Su-Mi's period to the one who scares her the most. Perfectly symbolizing the anxiety of menstruation. This Korean film is marketed as a haunted house feature. However, it is a good reminder of the horror of what can feel like a haunted body.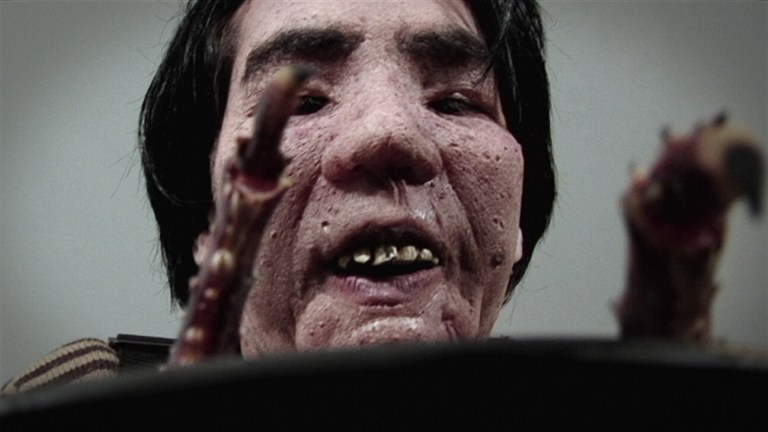 Leroy, a pimp, murders a prostitute by botching a full-term abortion. The blood-soaked baby is later found by a homeless man who witnessed the abortion. Crudely, he names the child "Hanger". Hanger grows up dreaming of revenge. Unlike the other films on this list, this one centers around men. They use menstruation tools for both pleasure and pain. In one scene, a tampon is used to steep a cup of tea. Tampons are made deadly when Leroy uses the string to strangle someone to death.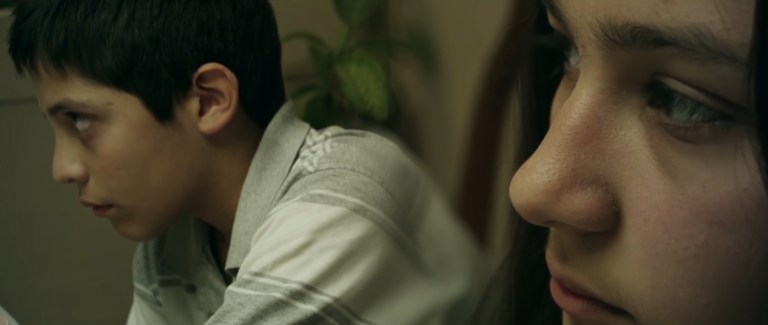 After having her first period, Sara and her brother venture to a cave. When they return, their parents notice subtle yet disturbing changes in their children. In this film, menstruation acts as a catalyst for sexuality. "The most important elements of the film to me are related to sex. The sexual awakening of the kids or the taboo around sex" says director Adrian Garcia Bogliano. The cave seems to represent puberty, which brings forth powerful changes in children. While these changes are supernatural in the film, they are just as powerful in our natural world.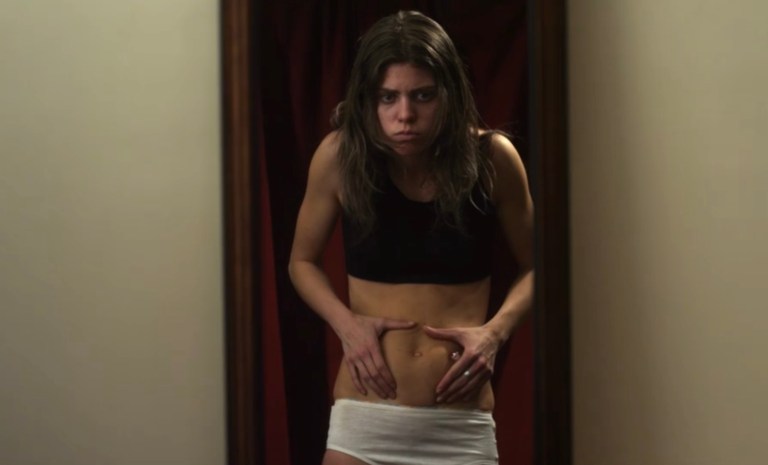 Pauline, a teen misfit, dreams of becoming a doctor. Dreams of surgical procedures quickly become a reality. Far sooner than anyone would suspect. Terrorizing eruptions of bloodshed excite Pauline. Not only blood from other bodies but especially her own. In devotion to her bloodlust, she even decides to lose her virginity during her period. "This is a coming-of-age story," says AnnaLynne McCord, "of a young girl who clearly doesn't like the repression that she's been subjected to". This horror comedy will either make you grimace or grin, depending on how similar you are to its main character.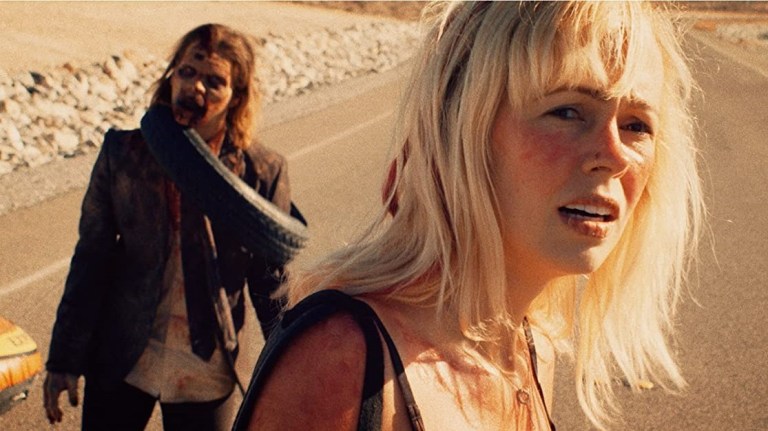 A stripper is chased across the desert by a zombie wearing a suit and tie. Like so many ancient desert stories, Molly's journey is really an internal voyage. Between a searing sun and a zombie, she reflects on her life and choices. It is only when she truly faces the problem that she discovers its source. She is on her period, and the zombie is attracted to the scent of her blood. While her period could turn her into prey, she realizes its power just in time to save herself.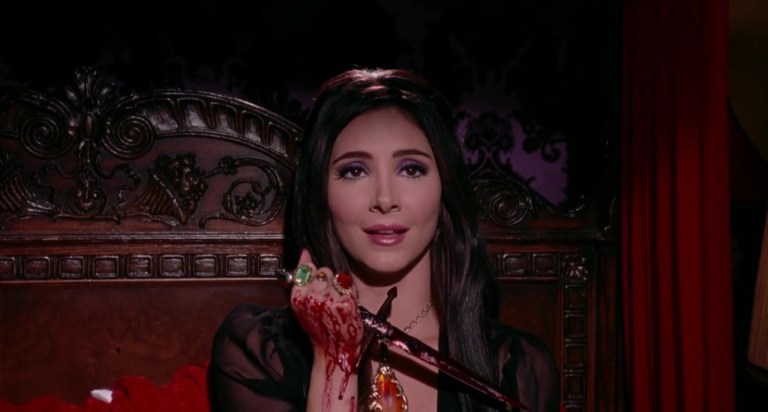 Elaine, a lovesick witch, makes potions that contain an important ingredient: menstrual blood. Elaine exemplifies female power, offering a role model to those who are growing into women. "Witches are powerful, and women like to be powerful," Anna Biller explains, "women don't have too many role models that are powerful in culture…but we do have witches." This feminine and glamorous film turns menstruation into romance. Instead of showing period blood as disturbing, this film highlights its intimacy. In one scene, Elaine places her used tampon on her lover's grave as an offering of eternal love.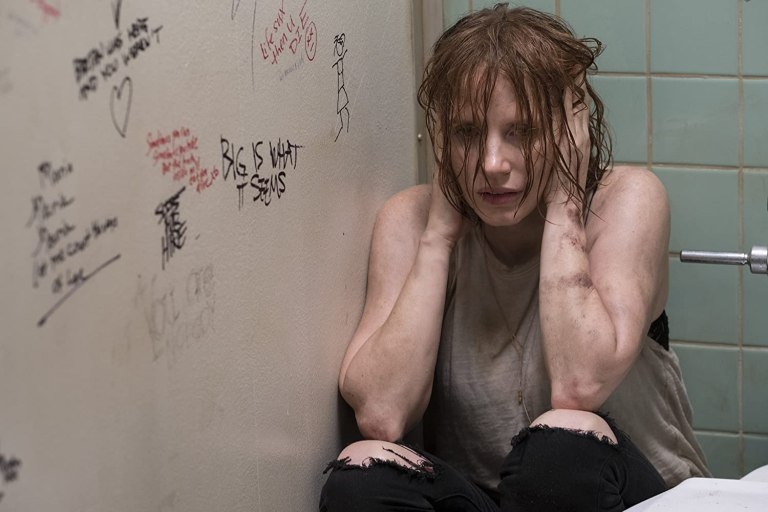 The losers club is terrorized by the demon "Pennywise". The losers club is formed by adolescent outcasts with one female member, Beverly. When tormenting each member of the losers club, Pennywise uses their biggest fear to force them into a mental breakdown. For Beverly, this means an anxiety-riddled nightmare filled with tampons and confusion. Not only is she the only female in the group but also in her household. The lack of female guidance leaves her to transcend into adulthood without guidance.  Pennywise marks this transcendence with terror. 
More Menstruation Movies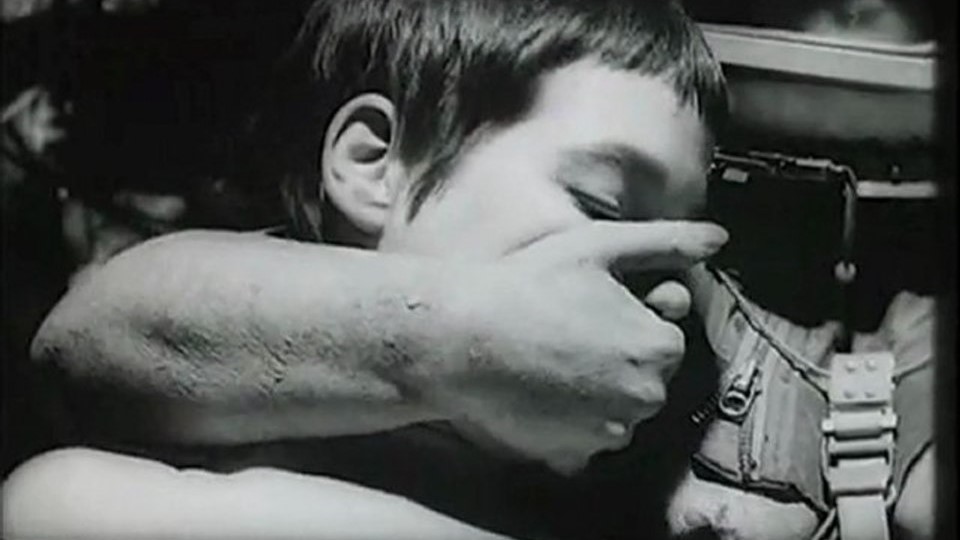 Alice. Sweet Alice (1976) – A girl is murdered on the day of her First Communion, and the girl's sister Alice, who is going through her own rite of passage as she has her first period, is the prime suspect.
Alicia (1994) Is a surreal black-and-white short film. During her first period, fly people abduct Alicia. They take her to an underworld ruled by a grotesque being.
Pitch Black (2000) – A young woman's menstrual blood is revealed to be one of the reasons why deadly alien creatures are able to track Riddick (Vin Diesel) his fellow spaceship-crash survivors in this sci-fi action horror movie.
A Cure for Wellness (2016) – Hannah (played by Mia Goth), a patient at a creepy wellness center, undergoes changes (including her first period) which play into the unraveling of the center's head doctor.
Verónica (2017) – A teenage girl having her first period becomes the target of demonic possession after playing with a Ouija board.
Gretel & Hansel (2020) – Gretel's first period marks a turning point in this coming-of-age retelling of a classic fairy tale.
Candy Land (2022) – Features a gory scene in which one of the characters discovers a dead body while in a bathroom attending to her period.