14 Lovely Valentine's Day Horror Movies
Love, hearts, and the color red. It's like Valentine's Day was made specifically for horror. Read on for a ranking of some of the best horror movies about Valentine's Day.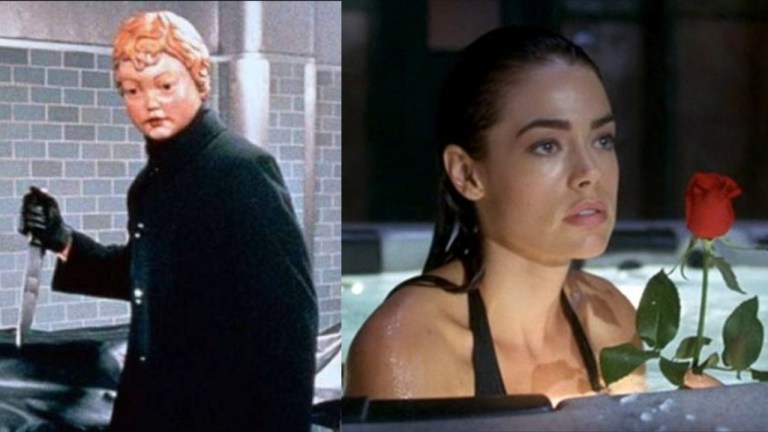 Introduction
Holidays and horror movies go hand in hand, but Valentine's Day is one holiday that doesn't get as much horror love as it should. Christmas and Halloween dominate the holiday horror genre, but Valentine's Day is an occasion rife with horror potential.
The origins of Valentine's Day aren't exactly clear. One theory suggests that, similar to other modern holidays, Valentine's Day has its roots in a Pagan ritual. Lupercalia was a festival held in ancient Rome every February 15th. The festival involved animal sacrifices, random pairings of men and women, and naked priests slapping women with bloody strips of goat skin. This is the stuff of a great folk horror movie just waiting to be made.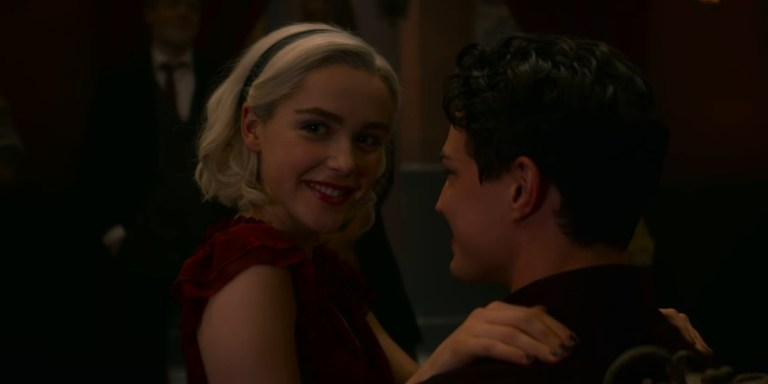 In modern times, there are many strong emotions tied to Valentine's Day. February 14th is orchestrated to be about love and romance. However, there are plenty of people who feel anger or disgust towards the obligatory nature of the commercialized day of love. Also, plenty of people resent the yearly reminder that they lack a romantic entanglement in their life. Strong emotions involving love and hate make the perfect breeding ground for a horror film.
Of the Valentine's Day horror movies that have been made, many of them involve unrequited love, obsession, and revenge. Others take a less direct approach, using February 14th as a backdrop to support a subplot of romance in a scary movie that otherwise doesn't necessarily focus on Valentine's Day. And then there are the movies that just enjoy the iconography of the holiday, filling the screen with red blood and real human hearts. Collected here are 14 of the best horror movies, all of which use Valentine's Day as their setting.
Valentine's Day Horror Movies, Ranked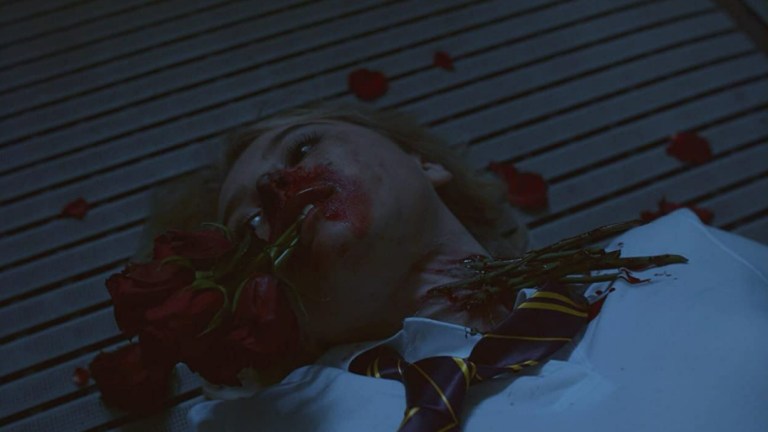 Low-budget and pretty campy, Cupid (2020) tells a story of high-school drama and a demonic version of the god Cupid. Faye (Georgina Jane) is the subject of ridicule by the mean girls at her school. After the girls play a particularly mean-spirited prank where Faye is tricked into believing the teacher she has a crush on reciprocates her feelings, Faye (who happens to practice witchcraft) summons Cupid to end all love for the people at her school. On Valentine's Day, Cupid wreaks bloody havoc on students and staff in this surprisingly fun holiday slasher. The computer-generated gore effects are okay, but there are enough practical effects and inventive kills to make Cupid worth watching for fans of silly slasher movies.
Holidays (2016) is a great film for fans of holiday horror. It is a horror anthology film in which each segment focuses on a different holiday: Valentine's Day, St. Patrick's Day, Easter, Mother's Day, Father's Day, Halloween, Christmas, and New Year's Eve. The Valentine's Day segment focuses on Maxine (Madeline Coghlan), a high school girl who is ruthlessly picked on by fellow student Heidi (Savannah Kennick). Maxine has a crush on her gym coach, a man who is in need of a heart transplant. You can probably guess where this story is headed, but it's still quite fun.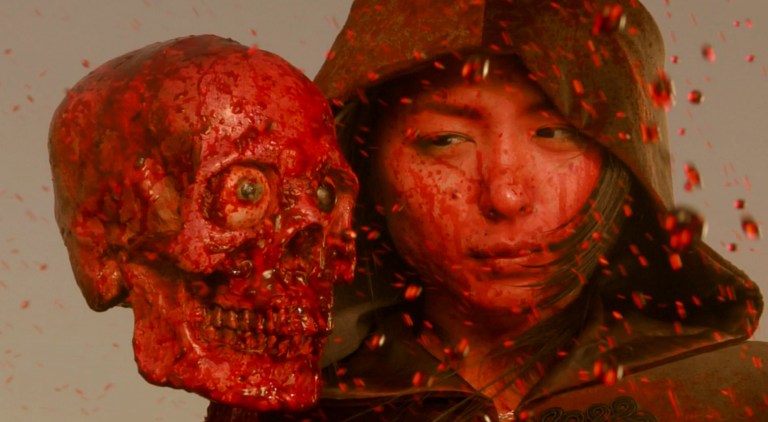 If you're looking for loads of gore and utter ridiculousness for your Valentine's Day viewing, Vampire Girl vs. Frankenstein Girl (2009) might be the way to go. On Valentine's Day, a perpetually teenaged vampire named Monami gives a homemade chocolate to the boy in her clash that she has a crush on. There are two complications with her gift. First, the chocolate contains some of her blood, turning the boy into a half-vampire. Second, the boy is already the target of affection of Keiko, a girl who happens to be the daughter of a mad scientist. Obviously, Monami and Keiko must eventually fight. The humor in Vampire Girl vs. Frankenstein Girl (including some egregiously racist depictions used for comedy) may not land well for everyone, but the completely deranged hyper-violence will work for a particular audience.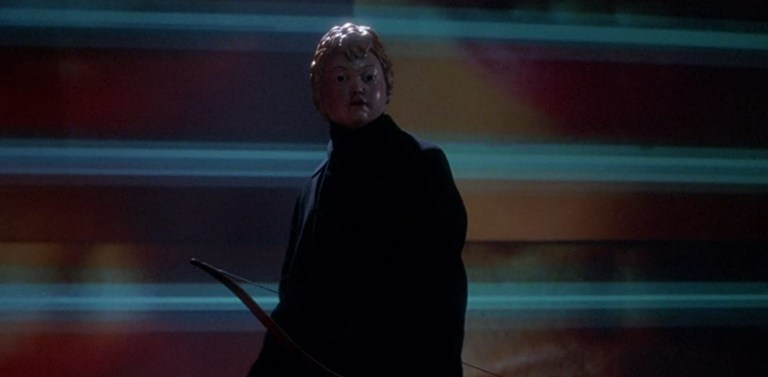 Directed by Jamie Blanks, Valentine (2001) is a slasher movie that came out when the teen horror craze ignited by Scream (1996) was starting to cool down. As such, it often falls lower on "best of" lists than many of its contemporaries. Still, Valentine is not without its charms. The story begins with a nerdy junior high student, Jeremy Melton (Joel Palmer), who is accused of forcing himself on a classmate when he and a young girl named Dorothy are caught secretly kissing at a Valentine's Day dance. Jeremy is bullied and expelled, and he eventually ends up in a mental institution. Years later, Dorothy and her friends become the target of a killer wearing a Cupid mask. Valentine features a strong cast including David Boreanaz, Denise Richards, Katherine Heigl, Jessica Capshaw, Marley Shelton, and Jessica Cauffiel.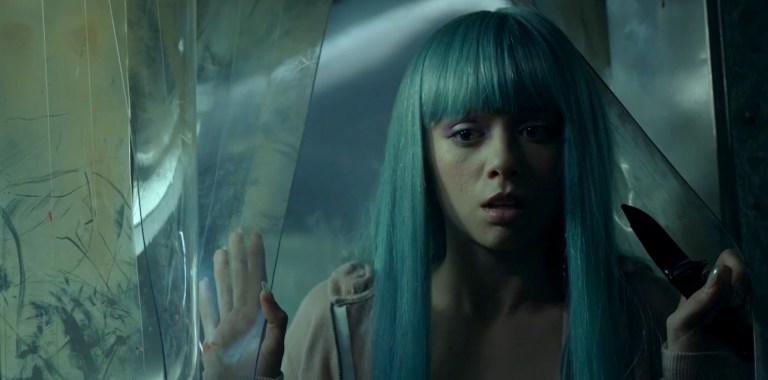 My Valentine (2020) provides a dark Valentine's horror movie with a pop sensibility. On Valentine's Day, pop singer Valentine Fawkes (Britt Baron) is playing a show at a small club when her abusive ex-boyfriend/ex-manager Royal (Benedict Samuel) shows up. With Royal is Trezzure (Anna Lore), Royal's new girlfriend/protégé who is practically a carbon-copy of Valentine. Tensions rise as the club empties and Royal attempts to manipulate Valentine and Trezzure, leading to a night of bloody violence. My Valentine is a part of Hulu's Into the Dark series of feature films based on holidays.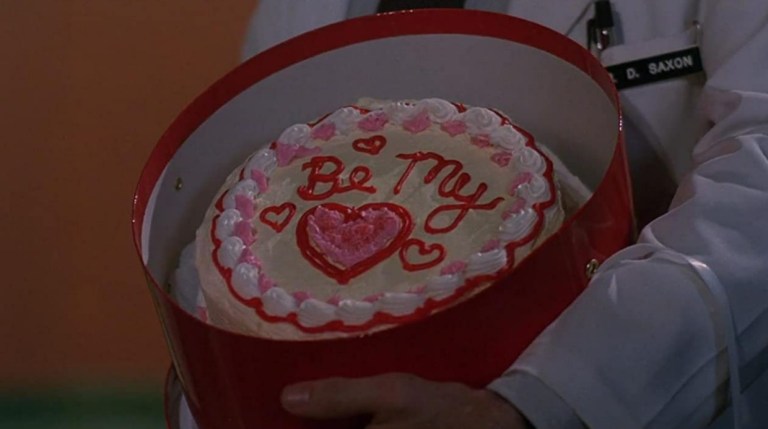 Also known by the title X-Ray, Hospital Massacre (1981) is a violent and decently bloody 80s slasher movie about a woman who is stalked in a hospital by a man disguised as a doctor. The killer is out for revenge after being rejected and ridiculed on Valentine's Day by the woman when they were both children. The body count is fairly high, and the variety of kills makes Hospital Massacre a good choice for horror fans into holiday slashers.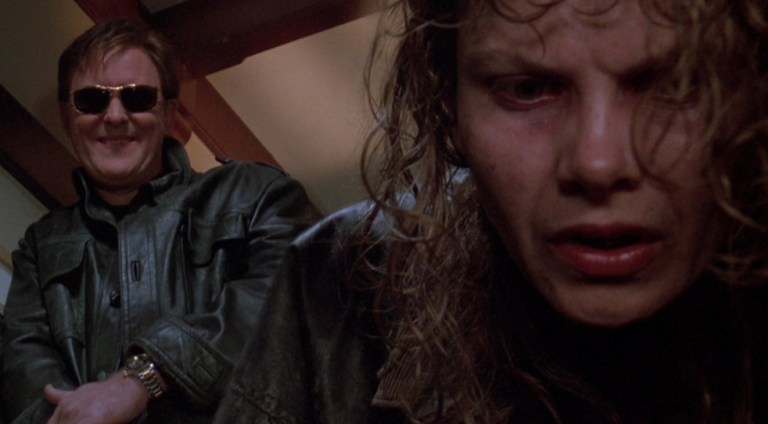 John Lithgow stars in Raising Cain (1992) as Carter Nix, a child psychologist who has begun to take an abnormal interest in the development of his daughter. John Lithgow also stars as Cain, an ex-con who enjoys murder. John Lithgow also stars as a few other characters in this split-personality thriller from respected filmmaker Brian De Palma. The movie is a bit complex for a succinct summary, but it involves a plot to steal babies for illegal psychological experiments. The story also involves a love triangle between Carter, Carter's wife who is a doctor, and the former husband of Carter's wife's dead patient. At the heart of the love triangle is a mix-up with Valentine's Day gifts that causes the entire web of lies to fall apart. So yes, just barely, Raising Cain is a Valentine's Day movie.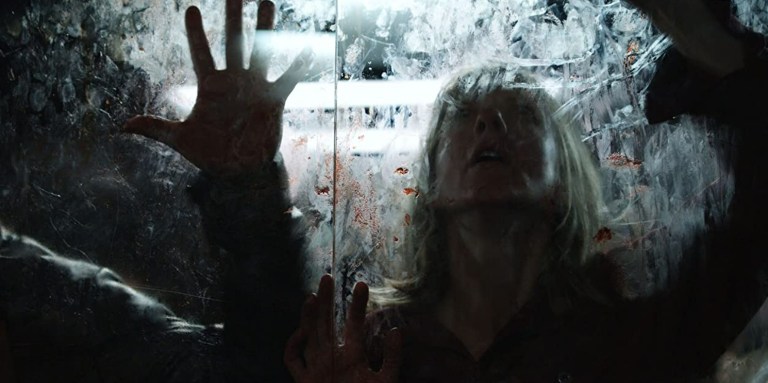 In the early morning hours of Valentine's Day in the small town of Pontypool, Ontario, a deadly riot breaks out at a doctor's office. News of the event trickles into the local radio station where former big-city "shock jock" Grant Mazzy struggles to make sense of the increasingly bizarre reports. Without spoiling the story, Pontypool (2008) is kind of a virus outbreak movie with some zombie-like scenarios, but the reason behind the outbreak probably isn't anything you'll expect. Though Pontypool might not embrace Valentine's Day as much as other films that take place on February 14th, it's a great movie with a love story that comes together before the credits roll.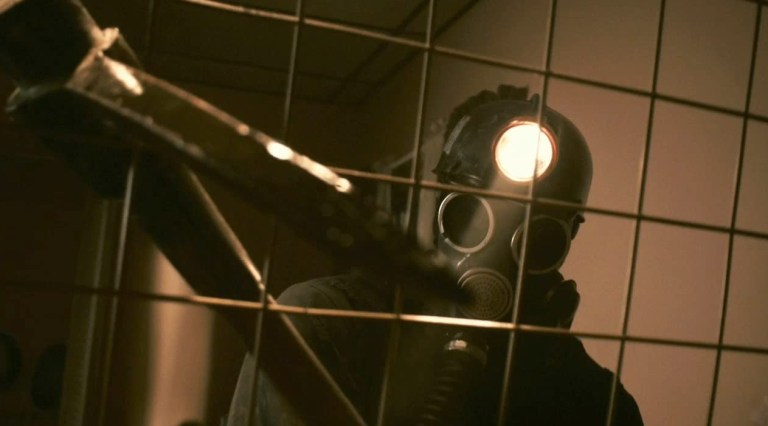 Released rather late in the explosion of horror movie remakes that came out in 2000s and into the 2010s, My Bloody Valentine (2009) is a retelling of one of the most underrated holiday slasher films ever made. This updated version stars Jensen Ackles (Dean Winchester in Supernatural) as Tom, a man who returns home to the small mining town of Harmony after many years away. On Valentine's Day eleven years prior, Tom was involved in a mining accident that left six miners trapped underground. The sole survivor, Harry Warden, blamed Tom for the accident. With Tom back in town and Valentine's Day approaching, dead bodies begin to pile up. Is Harry Warden back for revenge?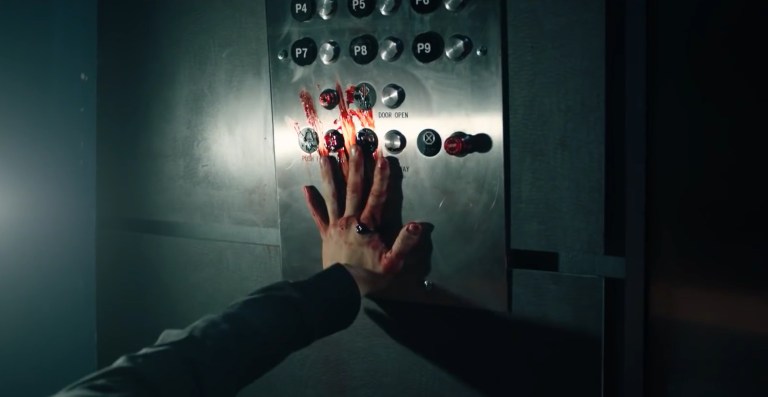 Down (2019) is a strong Valentine's Day horror movie that goes to some very dark places. On February 13th, Jennifer (Natalie Martinez) is one of the last people still working in her high-rise office building. As she's leaving for the long Valentine's Day weekend, she becomes stuck in an elevator with another person who works in the building, Guy (Matt Lauria). What begins as an aggravating inconvenience turns into a weekend-long struggle to survive as someone's Valentine's Day plans go dangerously wrong. Down deals with some heavy material, not the least of which being abusive relationships, but it does so in an ultimately satisfying way.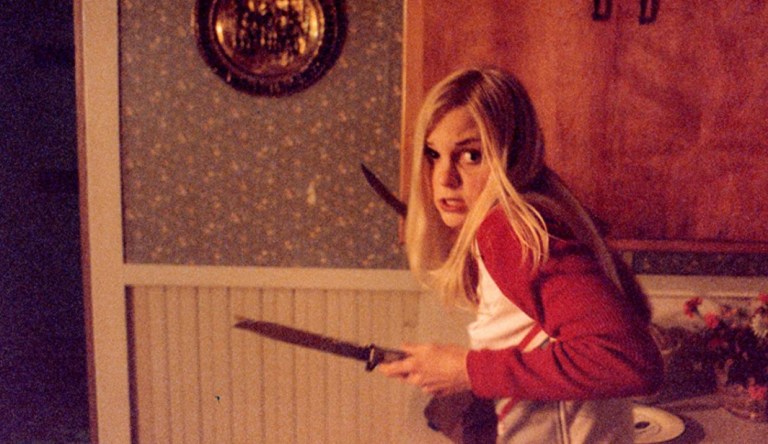 The urban legend of an escaped mental patient with a hook for a hand is the basis for Lovers Lane (2000), a low-budget slasher movie that is great largely because of how endearingly cheesy it is. On Valentine's Day, a man murders a couple making out in a car parked at the local lovers lane. The killer, Ray Hennessey, is caught, but he escapes thirteen years later. Now Chloe, the daughter of Ray's psychiatrist, and Mandy, the daughter of the town's sheriff, find themselves and their friends in their own struggle for survival on lovers lane.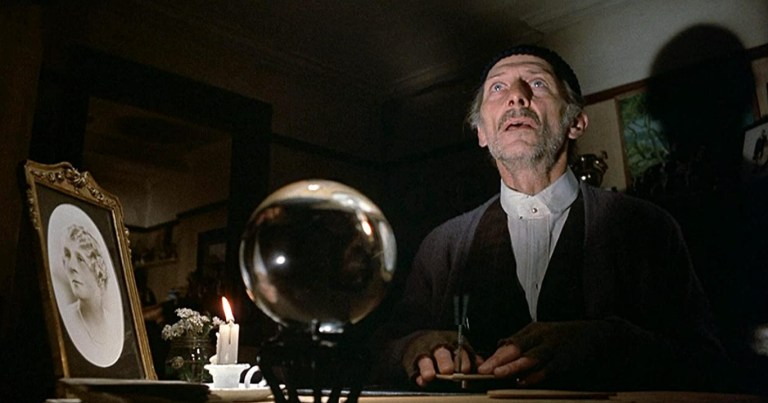 "Poetic Justice," the third story in the classic horror anthology Tales from the Crypt (1972), is a Valentine's Day tale of terrible neighbors, bad poetry, and love/hate from beyond the grave. Horror legend Peter Cushing stars as Edward Grimsdyke, a lonely old man who becomes the target of a campaign by his neighbors to get Edward to move out of town. Not much can be said without spoilers, but the plot of the short film hinges on a stack of Valentine's Day cards Edward receives from his neighbors with some less-than-pleasant sentiments.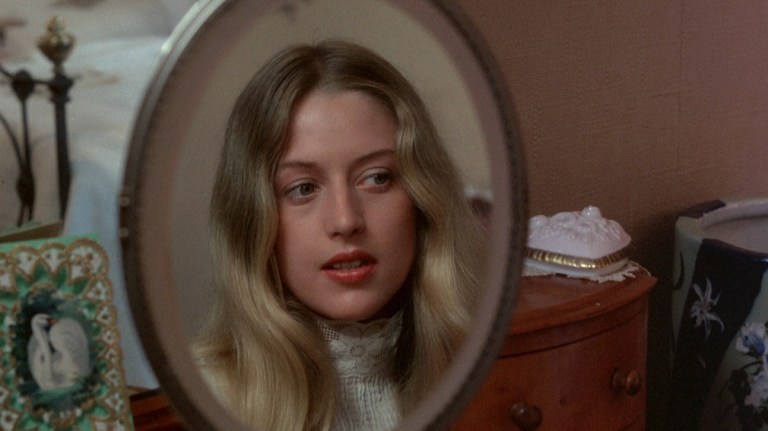 Though Picnic at Hanging Rock (1975) may by more of a mystery than a horror movie, its dark subject matter and unnerving tone more than earn it a spot on this list. On Valentine's Day in the year 1900, young girls from a private school in Australia have a picnic at a distinct geological formation known as Hanging Rock. Three students and one of the school's teachers go missing under mysterious circumstances, and the fallout from the disappearances affects the school and community in unexpected ways.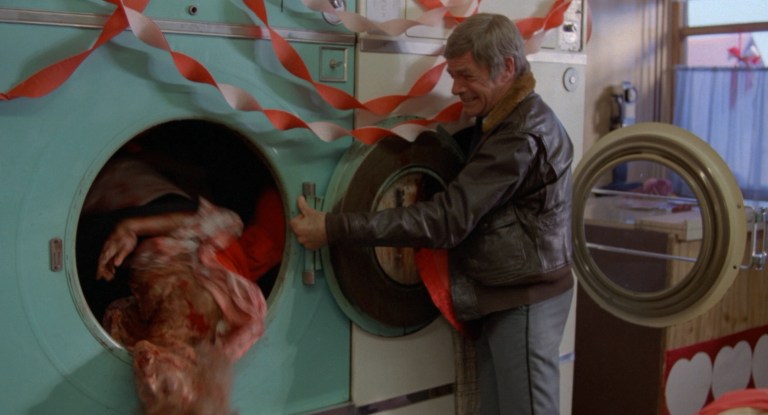 The best Valentine's Day horror movie, and one of the best and most underrated holiday slasher films ever, is My Bloody Valentine (1981). Valentine's Day celebrations were banned in the small mining town of Valentine Bluffs after a mining accident on Valentine's day left miner Harry Warden insane and cannibalistic. Twenty years later, a Valentine's Day dance is planned, but someone issues a deadly warning to cancel the dance unless the town wants a bloodbath. Harry Warden can't be located in the mental institution he was supposed to be in, so the dance is cancelled. However, the youth of Valentine Bluffs have a plan to hold a party in the old town mine, leading to a night of blood and terror. If you plan to watch My Bloody Valentine, try to make sure to track down the "uncut" version which adds in gore effects trimmed from the film's theatrical release.
More Movies to Watch With Your Valentine
If you still want more love and horror, here are a few more movies perfect for Valentine's Day. These additional movies may not take place on February 14th, but they feature a demented love story as the the central driver for the action.
Further Reading