Netflix and Kill: 29+ Romantic Horror Movies
This list includes the best romantic horror movies along with regular horror movies with very steamy romantic relationships.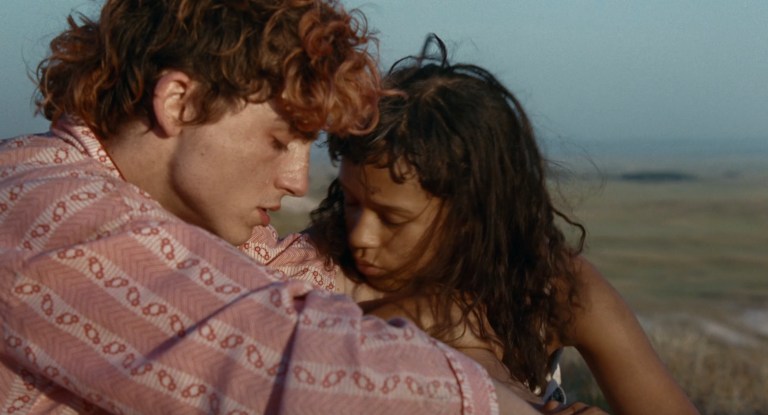 Since love can become terrifying when it's viewed against the backdrop of your mortality, romance has been a part of the horror genre since heroines first appeared in gothic horror novels.
One of the first stories to combine romance and horror was The Castle of Otranto by Horace Walpole, published in 1764. Other Gothic novels such as The Vampyre and Bram Stoker's Dracula have an even stronger horror element, as they feature men and women falling in love with dangerous paranormal creatures. In Carmilla, a young woman is the object of a female vampire's affection.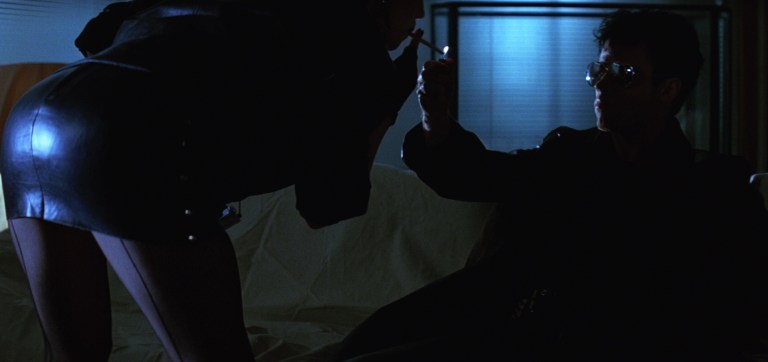 One of my favorite horror movies, The Moth Diaries (2011), uses Carmilla as an influence and reprises the story of a female vampire in love with a human girl. Let the Right One In (2008) is a Swedish vampire movie that's a mix between a love story and a powerful reimagining of the concept of "true love" as a platonic childhood friendship.
Some horror movies use romance and young love to contrast an idyllic setting (like a lovers' honeymoon, or the setting of an affair) to unsettle the audience and contrast with the scares when the horror starts (Honeymoon, You're Next). Other horror movies are based on real-life relationship fears like meeting your date's parents for the first time (Get Out), being a bride to a man who is hiding a secret (Crimson Peak, Ready or Not), the subtle unfamiliarity of starting a new life in a new house with your partner (Paranormal Activity, The Amityville Haunting), and your boyfriend turning out to be a plain old psycho killer (Scream).
Even Star Wars has a prominent romantic subplot. Come to think of it, so do King Kong, Shrek, and Beauty and the Beast. Just as they say there's a thin line between love and hate, maybe there's not much difference between love and horror.
Here are the best romantic horror movies along with regular horror movies with very steamy romantic relationships. Read the synopsis and pick out your fav for a Netflix and Kill date: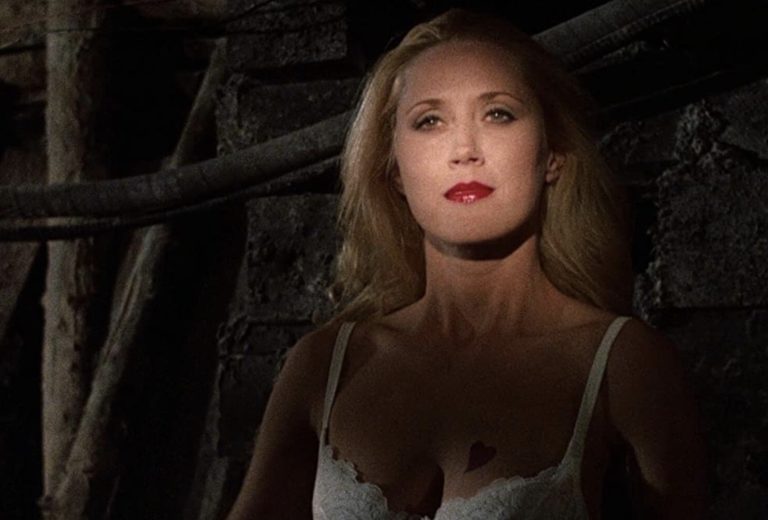 A scary movie based around the Valentine's Day holiday, My Bloody Valentine is set in a remote Canadian mining town where the mayor has recently reinstated a traditional annual Valentine's Day dance—the first in twenty years, ever since the last one ended in multiple deaths. However, someone in town is determined to ensure that the dance never happens—and that no one gets to be anyone else's Valentine, at least not this year. According to a review in All Movie, "'My Bloody Valentine' stands out from the glut of holiday-themed 1980s slasher films by virtue of its mine-shaft locale and inventive murder scenes. Despite heavy MPAA cuts, slayings involving laundromats, nail guns, hot dogs, steam rooms, pickaxes, and, of course, valentines enliven a fairly standard-issue scenario."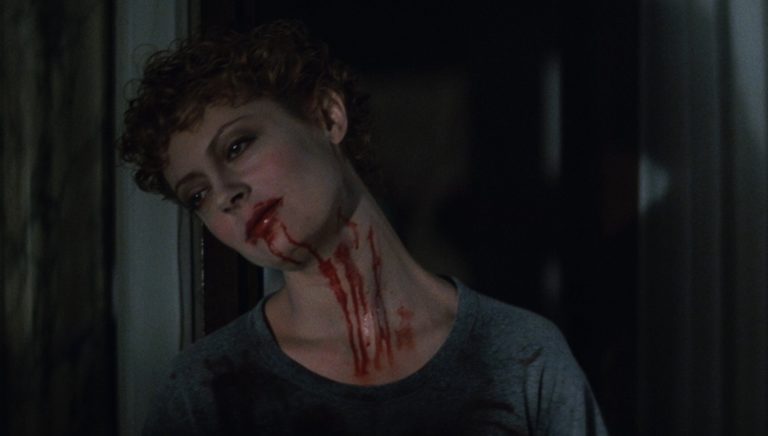 Sexy screen sirens Susan Sarandon and Catherine Deneuve star alongside androgynous rock superstar David Bowie in this highly stylized tale of two ancient vampires who realize to their dismay that the although the male vampire may be immortal, he is starting to age rapidly—so they consult a gerontologist (Sarandon) for help and possibly some youth-giving elixir. Naturally, it leads to a love triangle. Dismissing The Hunger as "an exercise in style over substance from the opening frames," All Movie allows that "those with a taste for slow-burning decay may find 'The Hunger' an involving study in the desperation for love and eternal youth."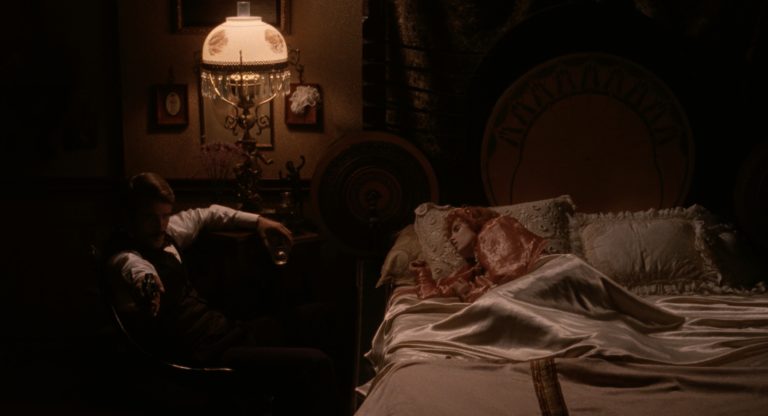 In Francis Ford Coppola's rendering of the famous Bram Stoker novel, Count Dracula—still reeling centuries later after his wife's suicide and hell-bent on vengeance against God and mankind—travels to England, where he suspect he has found his wife reincarnated in the form of another woman. Roger Ebert sums up the film's main paradox: "the vampire shakes his fist at heaven and vows to wait forever for the return of the woman he loves. It does not occur to him that after the first two or three centuries he might not seem all that attractive to her." Keanu Reeves stars as Jonathan Harker, with Winona Ryder as Mina Harker, Gary Oldman as Count Dracula, and Anthony Hopkins as Professor Van Helsing.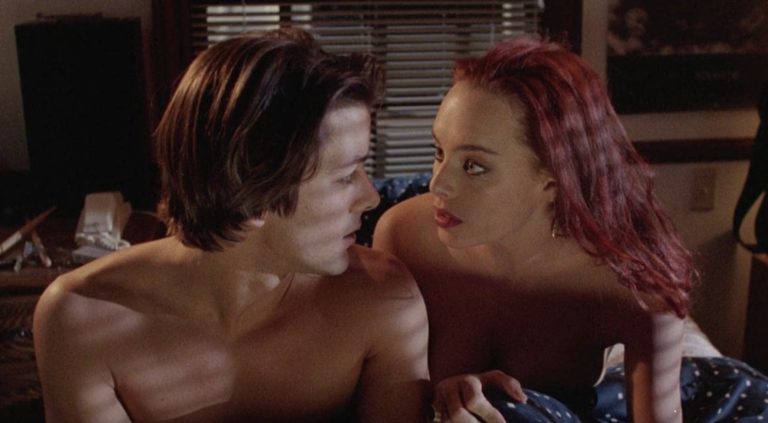 One part zombie story, one part love story. When the girlfriend of the son of a high-ranking top-secret military official is killed in a motorcycle accident, her agonized boyfriend rushes her to an army base and revives her using a toxic gas that reanimates corpses—but at a price. When she is reanimated, she is a zombie, and one designed to perform military operations. Pop Culture Thoughts writes, "The story itself is surprisingly touching, while the makeup and creature effects are grisly and effective…Do not watch on a full stomach, this one's gory as hell."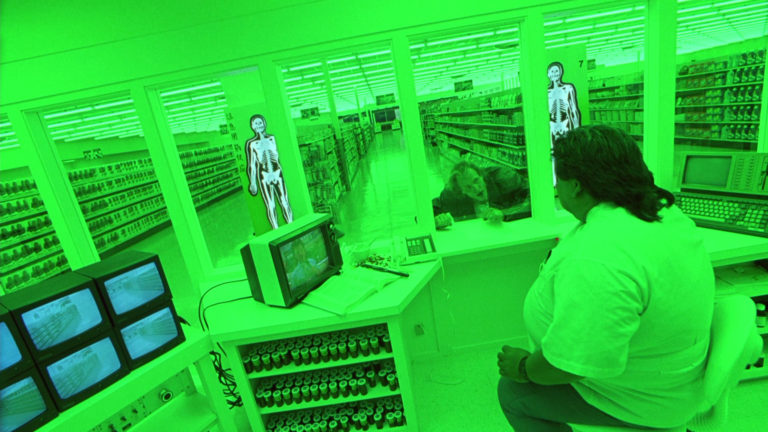 A serial killer falls in love with another serial killer, and they go on a killing spree together. It's all very romantic if you're fucked in the head. Mickey (Woody Harrelson) and Mallory (Juliette Lewis) were both traumatized as children and decide to take out their trauma on everyone they encounter, racking up 52 bodies before the film fades to black. Craving attention, they leave one living witness to each of their murder sprees. The film is mostly intended as a criticism of the way the certain elements of the media feed on such depravity.
It's hard to say whether this movie will put you on or off of love. At the beginning, the intoxicating teen romance between Nicole (Reese Witherspoon) and David (Mark Wahlberg) is thrilling to watch. But as David becomes more controlling and unhinged, the real dangers of falling in love are exposed.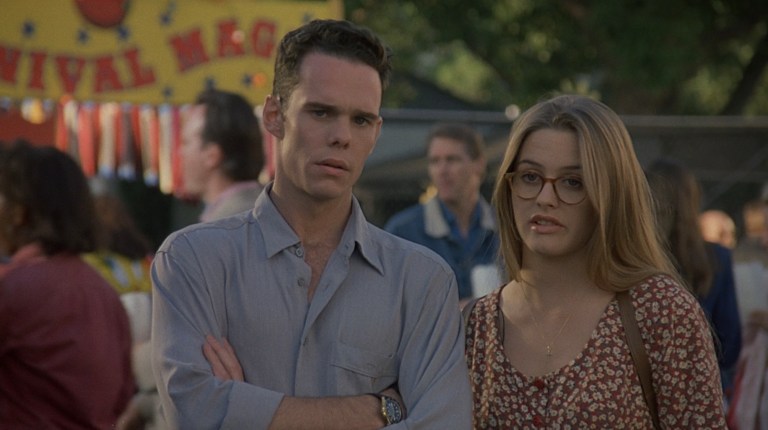 Alicia Silverstone stars as a precocious high school student, Mary, obsessed with true crime and her dream of becoming a police officer like her deceased father. She meets her match in Tony (Kevin Dillon), a police cadet who is obsessed with solving the same case she is. While doing detective work together, Mary falls for Tony and the two sleep together. Afterwards, Mary begins to suspect that Tony is the killer they are searching for.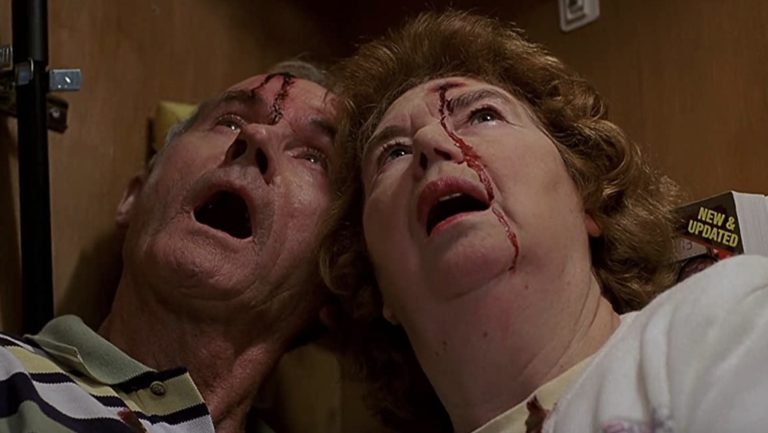 A horror comedy that is the third in the Child's Play series, Bride of Chucky sees the demonic doll hooking up with a malevolent female doll called Tiffany—and there's even a doll-on-doll sex scene. SF Gate writes, "This may be hard to believe, but 'Bride of Chucky' is a smart little horror movie….No one will confuse 'Bride of Chucky' with a classic like 'Bride of Frankenstein,' but anyone looking for nasty laughs will be delighted."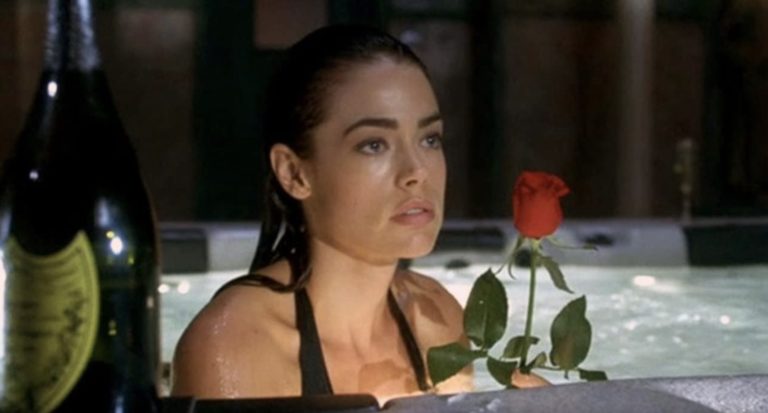 Unlike most of the movies on this list, Valentine isn't a love story; it's about a scorned lover who seeks revenge on the women who rejected him. Five women who rejected the same boy back at a Valentine's Day dance in high school find him returning 13 years later wearing a mask and issuing a series of terrifying threats. Criticizing the film for going a little light on the violence, Movie Gurus writes, "'Valentine' is a formula example of a slasher film as the seemingly unstoppable killer devises increasingly creative ways to kill people whose job it is to run valiantly away from the assailant and attempt to hide from the attacker before making a dumb mistake and being killed."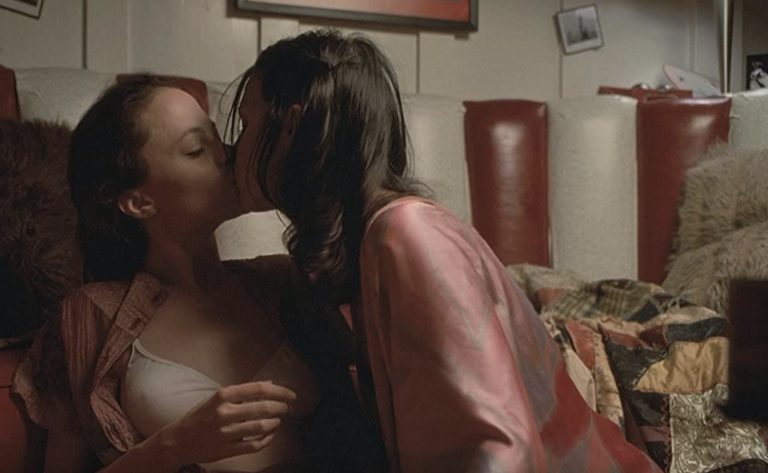 A lonely and socially awkward veterinary assistant, bullied in her childhood for having a "lazy eye," falls deeply in love with a boy who has perfect hands. She soon discovers, though, that she has a taste for human blood—and also for making dolls out of body parts from people she's murdered. Roger Ebert writes, "'May' is a horror film and something more and deeper, something disturbing and oddly moving…it functions as a black comedy, but then it glides past the comedy and slides slowly down into a portrait of madness and sadness….Like 'Carrie,' it is about a woman who has been wounded by society, and finds a deadly revenge."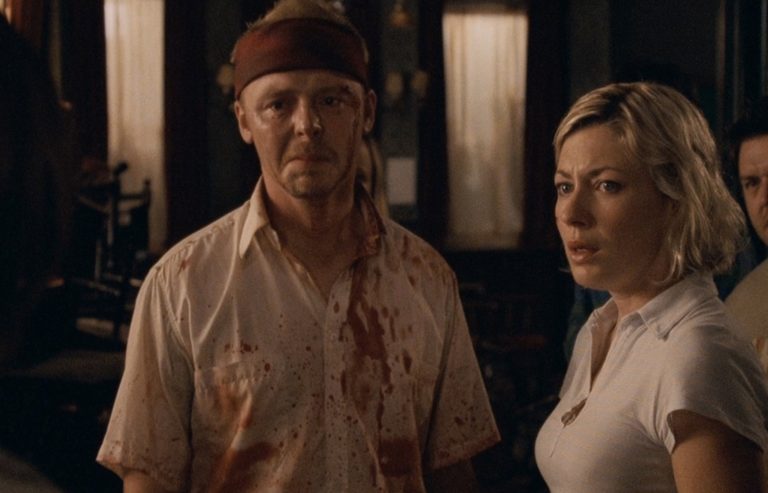 Shaun (Simon Pegg) is a twenty-something British guy with no real goals who likes to drink and play video games. His placid life of uneventful boredom, though, is destroyed when a zombie apocalypse strikes London. He takes his girlfriend, his best friend, and his best friend's mother and locks them all up in the local pub until the zombies move on. Calling the film "consistently funny," Reel Views writes, "In Shaun of the Dead, the shuffling, slack-jawed creatures are stand-ins for those of us who have become so desensitized to life that we're existing in a vacuum of routine."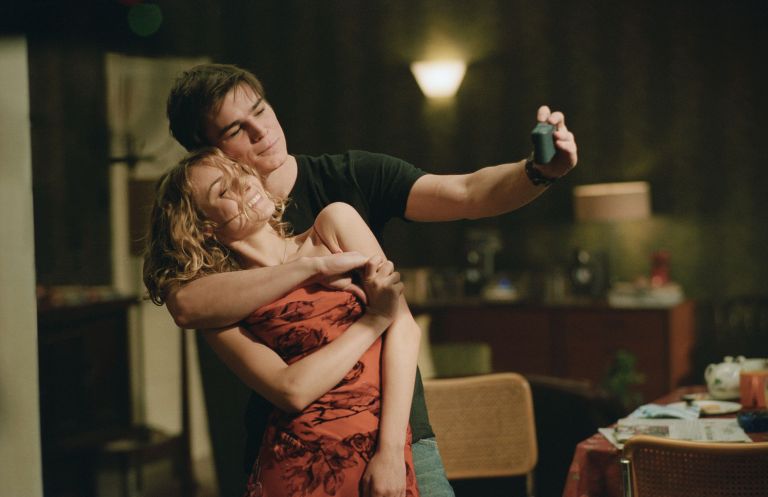 Wicker Park is a romantic thriller with an all star cast of Josh Hartnett, Rose Byrne, Diane Kruger and Matthew Lillard. In the Wicker Park neighborhood of Chicago, Matt (Hartnett) and Lisa (Kruger) once fell in love before she disappeared into thin air. Matt is now engaged to Rebecca (Jessica Paré) when by chance he thinks he sees Lisa at a restaurant. Matt begins an obsessive search for Lisa that may cost him everything he has.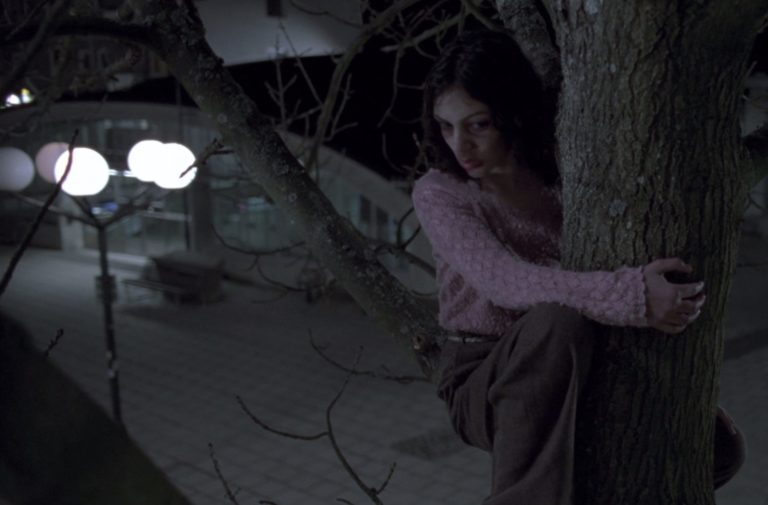 Women who love monsters has been a staple of the horror genre, so it's nice to see a boy as a protagonist, building a relationship with a little girl he suspects is not a little girl at all. The little boy is named Oskar, and he is relentlessly bullied until he meets up with Eli, who eventually confesses that he's a vampire. Together they form a strangely romantic relationship, despite Eli's gender ambiguity. Calling the film "deadly grim," Roger Ebert writes, "Remove the vampire elements, and this is the story of two lonely and desperate kids capable of performing dark deeds without apparent emotion. Kids washed up on the shores of despair." An American remake, Let Me In, was released in 2011.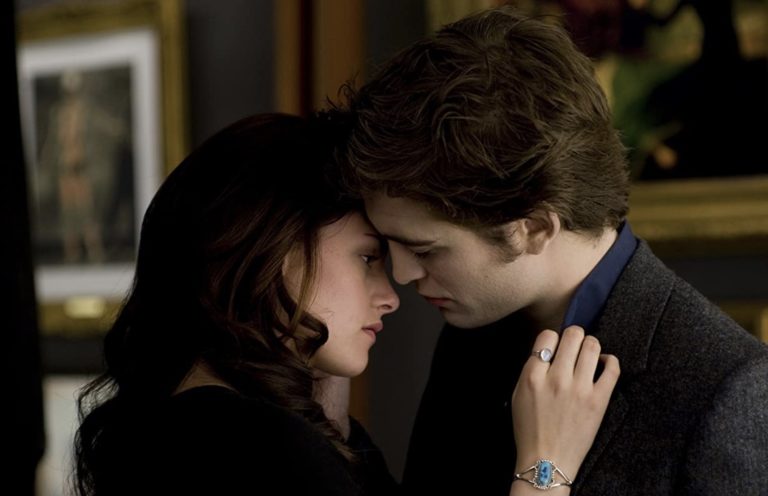 The evolution of gothic horror and the vampire genre has left us with The Twilight Saga. A 100-year-old vampire, Edward Cullen, falls in love with human high-school student Bella Swan in this story told through five Twilight Saga movies: Twilight, New Moon, Eclipse, and Breaking Dawn part 1 and 2. These movies are very light on horror elements, other than being about a literal coven of vampires and a neighboring tribe of shape-shifters. A spin-off series or movie about the evil Volturi would be a fun watch for horror fans, however.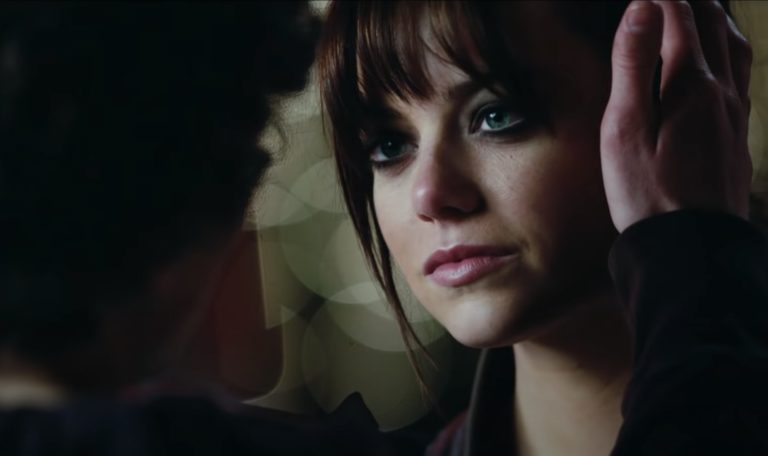 If I know anything about human nature, I know that there will be love stories in the zombie apocalypse. Zombies have taken over America, and as a form of shorthand, people rename themselves after their cities of origin. this finds "Columbus" (Jesse Eisenberg) running across a wild young girl named "Wichita," (Emma Stone) and falling deeply in love with her. Meanwhile, Columbus's male partner Tallahassee finds himself increasingly attracted to Wichita's female friend Little Rock. Together they attempt to cross America and flee to safety in an abandoned California amusement park. Without spoiling too much, let's just say that the movie winds up being less romantic than Columbus had hoped it would be.
Megan Fox stars in the title role as a demon-possessed high-school cheerleader and literal man-eater who kills and disembowels her way through the local stable of jocks and popular guys. The film is told entirely through flashback through the eyes of Jennifer's homely female friend, Needy, who as an adult is confined to a mental hospital. Roger Ebert described the film's plot as "'Twilight' for boys…[with] the heroine now transformed into a fiend who eats the flesh of teenage boys."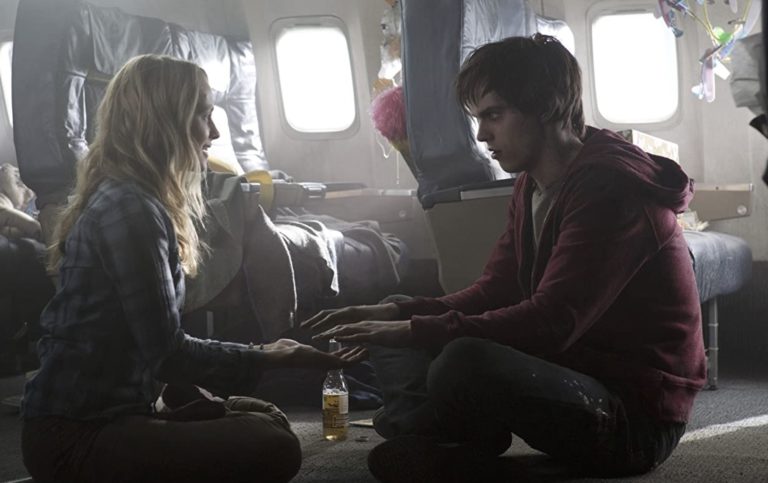 A young man who is a zombie is attracted to a human woman after eating the brains of her boyfriend and ingesting his memories of his girlfriend. As they bond, she realizes that it's the opposite of most vampire films—she's not becoming a vampire; he's becoming a human. It's all very romantic!!!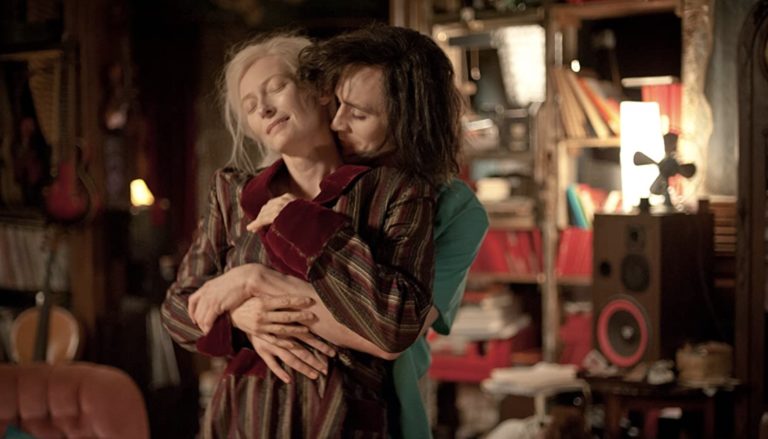 Directed by Jim Jarmusch, Only Lovers Left Alive is the story of a centuries-long romance between two vampires named Adam and Eve that is suddenly threatened when Eve's younger sister Ava arrives on their doorstep unexpectedly. Cinema Deviant praises the film as "a meditation on art, science, and the mysteries of everlasting love…a truly touching love story about a couple's love that withstood the test of time…….and involved blood and stuff."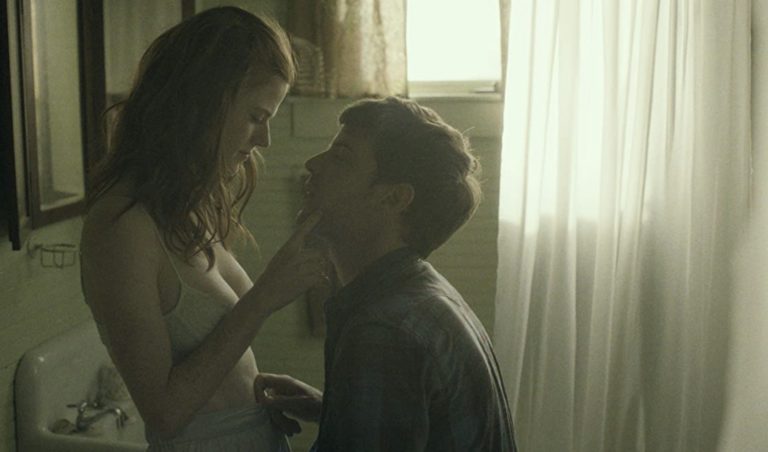 A newlywed couple who are vacationing near a remote Canadian lake find their newfound love and trust tested after the husband awakes to find his wife sleepwalking in the forest and her demeanor forever altered. Calling the film "emotionally astute," The Village Voice said, "Honeymoon adeptly takes an extremely relatable, powerful fear — that the person you've chosen to spend the rest of your life with may turn into someone else, someone who doesn't love you — and renders that fear extremely literally."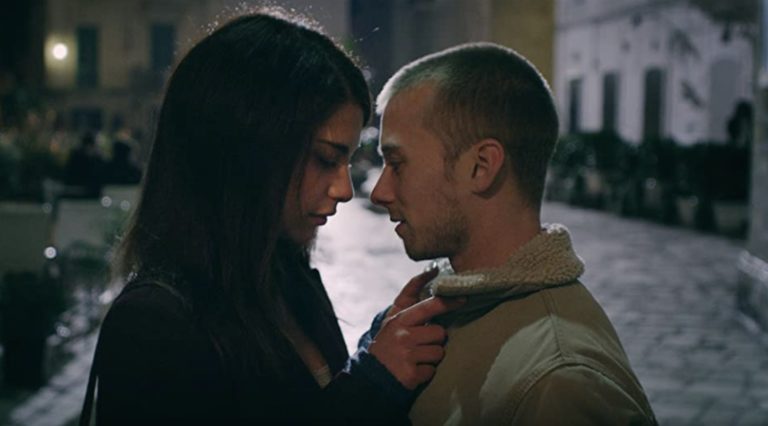 Evan Russell is a young American man whose life is falling apart in the States—for one thing, his mother just died of cancer—so he flees to Italy seeking something new and exciting—and finds it in the person of a mysterious young girl named Louis who has a dark and dangerous secret. She's not really human—but she needs him to impregnate her, anyway. Digital Journal calls it a "bizarre yet sweet love story….On the one hand, it's a whirlwind European romance; on the other, it's a mysterious creature feature. Once these two concepts meet, watching becomes a pretty enjoyable experience."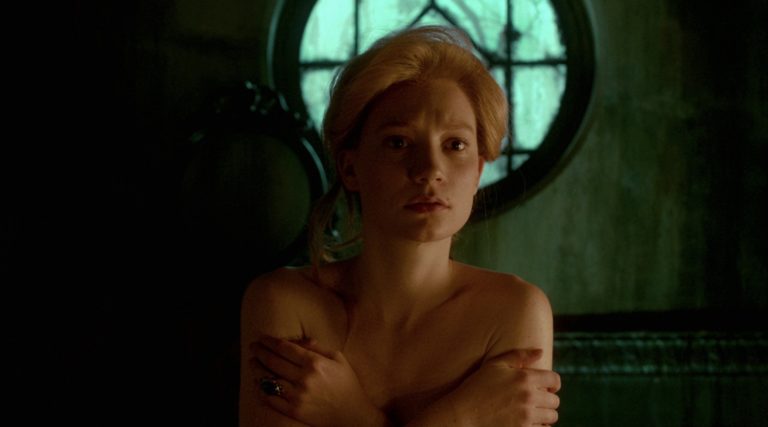 According to the Austin Chronicle, the film's title comes from "the viscous, Crayola-red clay that bubbles up from the ground and literally turns the grim, wintry landscape into a colorfully coagulated hellscape." The ground in question surrounds a remote Gothic mansion in the English countryside. A wealthy heiress from Buffalo, NY, ignores the ghost of her mother's warning to "Beware of Crimson Peak" and travels all the way to England to indulge her romantic temptations.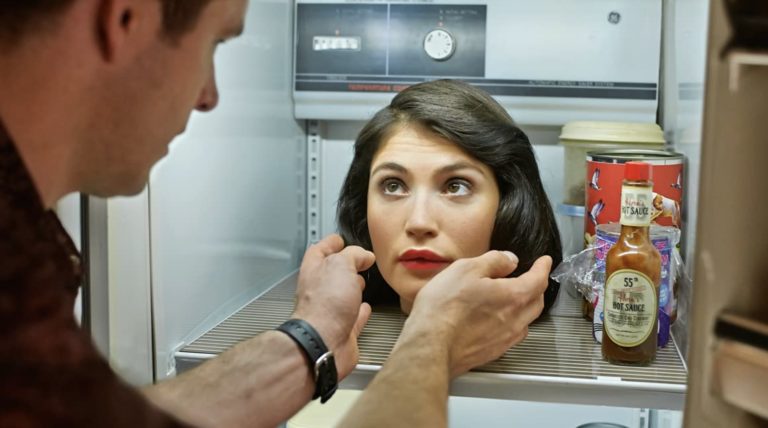 A schizophrenic office worker who lives above a bowling alley and talks to his dog and cat—and who in turn talk back to him—is egged on by his talking pets to pursue a romantic relationship with a female coworker at the bathtub factory where he works. After she stands him up for a date, though, he takes her apart piece by piece—literally—and stores her in his refrigerator. The New York Times slammed the film: "Grisly but not especially suspenseful, tongue-in-cheek without any real wit, 'The Voices' aims to hit the intersection of horror and comedy but tumbles into an uncanny valley of tedious creepiness," adding that the story "is too far-fetched to be disturbing and too banal to work as fantasy."
A bored middle-class and middle-aged couple attempt to spice up their love life by renting a cabin near a lake. Gerald, the husband, takes some Viagra, then handcuffs his wife Jessie to the bed. Then Gerald suddenly dies of a heart attack, and his handcuffed widow must struggle for survival amid a barrage of spirits and demons who may or may not be reincarnated forms of Gerald. Daily Dead praised the film as an "impossibly faithful examination of one woman's will to survive and her ability to confront the ghosts of her past that have continued to haunt her well into adulthood, adding that one particular scene "stands out as one of the most nerve-wracking moments we've seen in modern horror."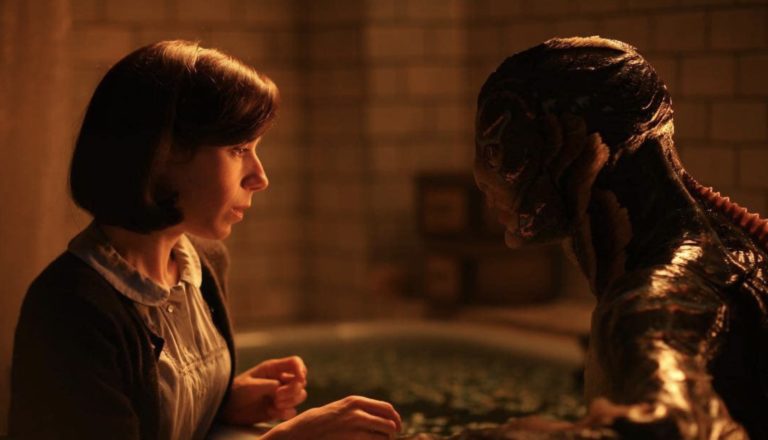 Set in Baltimore in the 1960s, this Oscar-winning film details the strange romance that blossoms between a mute female janitor who works at a top-secret government lab and a humanoid amphibian creature that officials have recently captured from a South American river. But to keep their love alive, they must escape from the clutches of a sadistic CIA operative. Arkansas Online called it "drowning in visuals [but] shallow in storyline."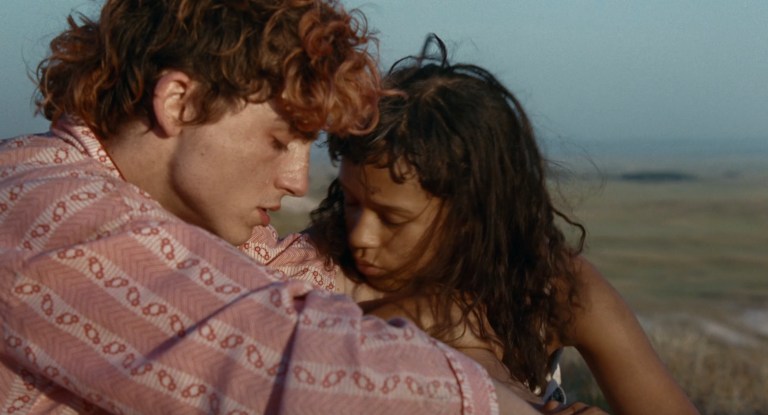 Bones and All is a romantic horror movie about two young cannibals who try to figure out life together. Broke, abandoned and hungry for flesh, Maren and Lee cross the country in a stolen truck. Maren is also on the run from a creepy older cannibal who can "smell her a half mile away".
Other Romantic Horror Movies
Further Reading