Horror Movie Remakes: The Best Reboots of Classic Scary Movies
At times, movie reboots tarnish the classic film. But this list of horror movie remakes hold true, making them the perfect mix of scary nostalgia.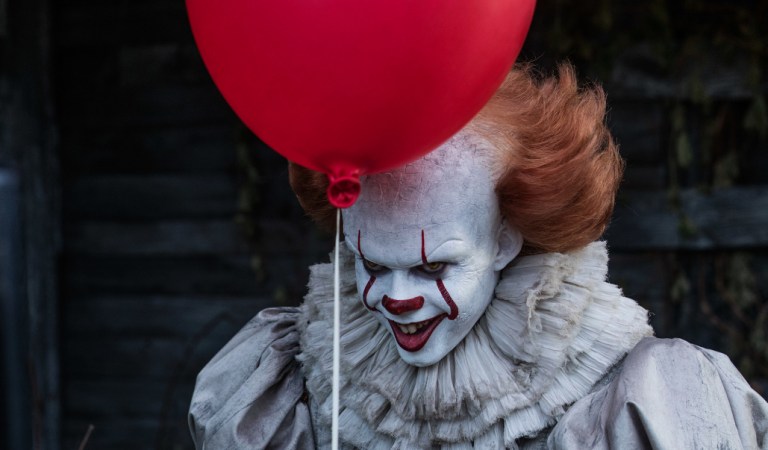 Horror is a contentious genre even among those who love it. What terrifies one person may not have the same effect on another — which is why there is no clear-cut consensus on most films. But one of the biggest faux pas, it seems, is to defend a remake. When universally acclaimed movies are redone, fans wonder why a new filmmaker would mess with perfection. When a lesser-known one is recreated, people just ask why?
Simply because a piece of art was done well doesn't mean it can't be done well in a different way the second time around. If Picasso had recreated The Starry Night, it would have looked quite different — but that doesn't mean it would have been a cheap and pale ripoff.
Here are some horror remakes that are worth a watch.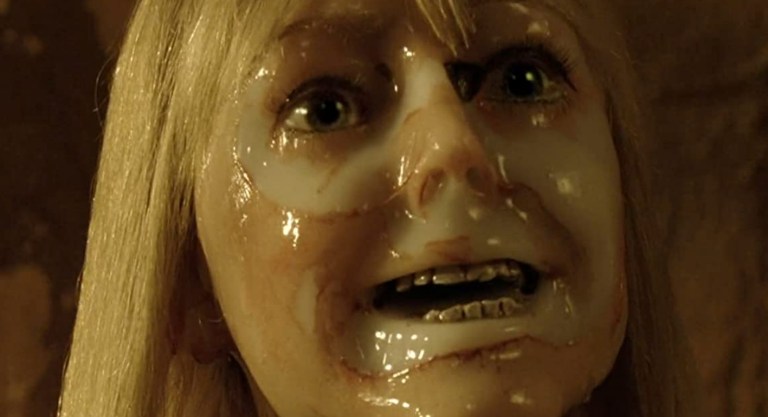 Rather amazingly, despite being a remake of a remake of an adaptation, House of Wax (2005) is a very fun horror movie. House of Wax is a loose remake of the Vincent Price movie of the same name from 1953, which is a remake of the 1933 film Mystery of the Wax Museum, which is an adaptation of the 1932 short story "The Wax Works" by Charles S. Belden.
This new version gathers a bunch of attractive young people (including Elisha Cuthbert, Jared Padalecki, and Paris Hilton) and places them in what initially appears to be a ghost town, but what is really a town killed off by a deranged family who owns a wax museum. Much of the success of The Wax Museum is thanks to the great gore and fun kills directed by Jaume Collet-Serra who would go on to direct movies including Orphan (2009) and The Shallows (2016).
This is one of those rare remakes that's faithful to the original shot-for-shot — even using the same location and props. Austrian filmmaker Michael Haneke wrote and directed both versions, but he used English-speaking actors in the 2007 remake. The film stars Naomi Watts, Tim Roth, Michael Pitt, and Brady Corbet. Viewers live through a family's nightmare as intruders torture them in their vacation home — it's not an easy watch even for the most extreme horror fans. It also has some quirky moments where characters break the fourth wall and frustratingly rewrite the rules.
Jason Voorhees has been through a lot in the franchise — most notably, he crashed a houseboat party, battled a telepathic young woman, literally went to space, had his heart cannibalized, and faced off against Freddy Krueger. Which actually makes the tame plotline in this remake refreshing. It's Jason back to his roots of killing horny young adults on Crystal Lake. It's not categorically inventive, but it's a fun, nostalgic ode to the original — just swap out the eye candy of young Kevin Bacon for Jared Padalecki.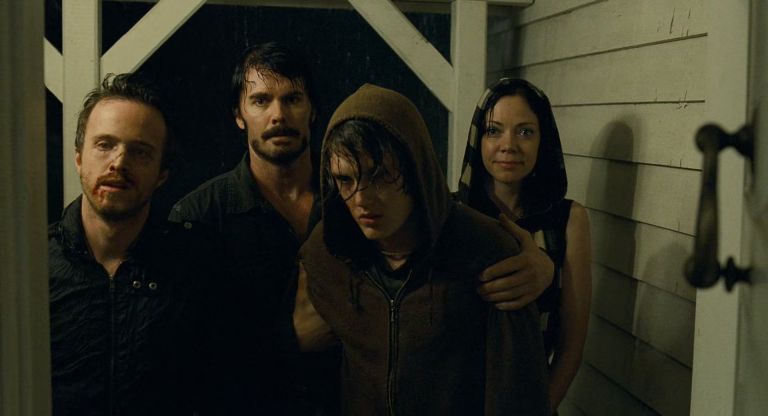 Though it never reaches the standard set by Wes Craven's original, The Last House on the Left (2009) still manages to deliver an entertaining horror movie that is very much a product of its time. Craven (who served as a producer along with Sean S. Cunningham) and director Dennis Iliadis wanted to keep the movie away from the trend of "torture porn" that had become popular at the time, but ultimately the film's brutal nature does make it feel like it belongs in that category. Even so, the story of parents who enact revenge on their daughter's attackers drives the movie towards its gruesome set-pieces, which retains at least some of the original movie's power.
Starring Elizabeth Olsen as Sarah, Silent House is a remake of the previous year's Uruguayan film La Casa Muda. Its reviews are divisive, to say the least, but this can partly be blamed on Olsen having two Sundance premiers in 2011 — Martha Marcy May Marlene was her film debut, and critics considered Silent House far inferior. That being said, it's worth the watch if you're into home-invasion movies. It's a faux long shot made to look like the entire movie was filmed in one take. We see Sarah's evening play out in real time and the tension grows as Sarah hides from an unknown intruder. Film School Rejects named it on their list of the most underrated horror movies of the 21st century.
The 2011 Fright Night has a knockout cast — most notably the late, beloved Anton Yelchin. It's pretty faithful to Tom Holland's 1985 film in which a 17-year-old discovers that his neighbor is a vampire. Colin Farrell was praised for his acting as Jerry the vampire. Jake Wilson of The Age called it a "successful entry in a tricky genre – blending flip humour and emotional intensity in a way that feels true after its fashion to the facts of teenage life."
No one does creepy quite like Elijah Wood. In the 2012 remake of Maniac (1980), Wood plays the deeply disturbed Frank Zito, who works in a mannequin restoration shop and murders women in his downtime. It's shot from Frank's point of view with the audience mainly seeing his reflection in mirrors and windows. This element adds to the intensity as we're forced to watch Frank's most brutal moments — childhood flashbacks, incoherent ramblings, full-blown conversations with his mannequins, and multiple scalpings. The film's score has also been commended with Screen International's Chief Film Critic calling it "reminiscent of John Carpenter," and Adam Frazier of Geeks of Doom saying the "synth-heavy score" reminded him of "Drive and A Clockwork Orange."
The Evil Dead remake is highly effective because the writers weren't trying to emulate its predecessor. The original films were over-the-top, slapstick horror that launched a legion of Bruce Campbell stans. Fitting that mold successfully would have been impossible without Campbell onscreen— although he, Sam Raimi, and Rob Tapert all served as producers. The 2013 version is very much its own movie with a more serious tone. It's arguably a continuation of the first film years later — same cabin, same Book of the Dead, and still extra heavy on the gore. The remake even pays special homage to the originals: The 1973 Oldsmobile Delta 88 is shown in an opening scene and Ash appears post-credits.
The 1976 version of The Town That Dreaded Sundown didn't rise to prominence with the legendary horror movies of its time, which allowed the 2014 film to captivate a fresh audience. It's a meta-sequel — the original was based on the Texarkana Moonlight Murders and the new one shows the Phantom Killer's return to the small town. Both films take liberty with the true unsolved crime, but that's to be expected with movie-making. The Guardian's Jonathan Romney called it a "southern-fried Scream," which is a pretty on-point comparison. If you're into teen slashers, it's well worth the watch.
It (retroactively dubbed It Chapter One) is one of the most successful horror movies ever released. The film holds the record for the highest-grossing horror movie at both the worldwide and domestic box office, plus it beat out The Shining to become the highest-grossing Stephen King film ever (even when adjusted for inflation). This remake is easily one of the best King adaptations, with the Master of Horror himself even stating that he wasn't "prepared for how good it really was."
This one had big shoes to fill — Italian filmmaker Dario Argento's 1977 Suspiria has a cult following and overwhelmingly high ratings. Luca Guadagnino's 2018 film is more of a reimagining — the characters, setting (a dance academy in Germany), and the discovery that the school is run by a coven of witches are the same — but with new twists and turns. Argento focused more on style than substance, while the new toned-down scenery in Guadagnino's film pushes the script and acting to the forefront. Angela Watercutter wrote in her Wired review, "Suspiria is what a remake should be — a reinvention of themes, not a slavish recreation of what's already been done."
John Carpenter's original is a true masterpiece, but subsequent films in the series leave much to be desired. The 2018 revival is the highest-rated Halloween sequel or remake, with a 79% approval rating on Rotten Tomatoes — and it deserves a lot of praise. For starters, it brought back the creepiest element from the original: Michael's nonexistent backstory. The character is meant to embody the boogeyman — always lingering right behind his victim, devoid of human characteristics, and ready to kill anything in his way. The lack of explanation for why he targeted Laurie in the first film makes it even more terrifying, so I appreciate that this remake brought back Carpenter's vision. It's a treat to see Jamie Lee Curtis reprise her role as Laurie Strode — reminiscent of her Halloween H20 survivalist ways, but without the attachment to Michael. There's also a phenomenal one-shot kill scene in the movie.
Child's Play is an iconic franchise with a superb balance of horror and comedy. The 2019 reboot strays far from the original's footsteps — it's the only film not attached to Don Mancini (writer of all previous films), the Charles Lee Ray storyline was omitted, and the Good Guy Dolls were renamed "Buddi." These are massive changes in a well-established series that might leave some with a bad taste. But viewed as a standalone movie, the 2019 Child's Play is a fun retelling that launches Chucky into the modern day. Instead of being inhabited by a serial killer, the new Chucky has his safety protocols disabled by a factory worker, making him more sympathetic than previous films and effectively stoking Westerners' fear of AI. It's a brutally gory film, but Aubrey Plaza brings the humor that we all expect from Child's Play.
Based on the H.G. Wells novel (which was adapted into a 1933 film), the 2020 The Invisible Man was an instant box-office success that earned seven times its production budget during its global opening weekend. It received a Certified Fresh rating on Rotten Tomatoes with 91% approval. The tale isn't as well known to audiences as other horror icons from its time, such as Frankenstein or Dracula. This allowed the remake to take creative liberties. In fact, the only commonality between the two is a character who can achieve invisibility. The 2020 film focuses on an abusive husband as he gaslights his wife using a high-tech invisible suit. Elisabeth Moss plays the wife, Cecelia, and received glowing reviews for her performance. In his Rolling Stone review, Peter Travers hailed Moss by saying, "The actor digs so deeply into the human condition that her raw-nerved portrayal bursts the bounds of the horror genre."
Other Good Horror Movie Remakes
Still in the need for more reboots? Here are some other staff favorites from the Creepy Catalog team.
When a Stranger Calls (2006) is a remake of the 1979 original. A young babysitter alone in a country home with her charges receives harassing phone calls from a stranger.
Black Christmas (2019) is a remake of Black Christmas (1974) and Black Christmas (2006). A group of sorority girls are hunted by a masked killer over Christmas break.
Invasion of the Body Snatchers (1978) a massively successful remake of the 1956 movie that many consider to be better than the original.
Nosferatu the Vampire (1979) Werner Herzog and Klaus Kinski team together for a modern twist on the 1922 classic.
Cat People (1982) director Paul Schrader's stylish homage to the 1942 film features the stunning Nastassja Kinski.
The Fly (1986) Jeff Goldblum is outstanding in this revamped version of the 1958 shocker that starred Vincent Price.
The Ring (2002) an English-language remake of the 1998 Japanese horror film Ring.
Dawn of the Dead (2004) Rotten Tomatoes' consensus opinion of this remake of George Romero's 1979 classic is that it's "entirely worthy."
Don't Be Afraid of the Dark (2010) Roger Ebert called this a "very good haunted house film."
Let Me In (2010) was one of the best-reviewed films of that year in any genre.
Bad Movie Remakes
While there are dozens of amazing horror remakes out there, there are also truly bad and sucky remakes as well. Here are some bad remakes of classic movies.