13+ Easter Horror Movies
Easter horror movies are rare but they do exist. Here is all the best Easter horror cinema, most of which include evil bunnies.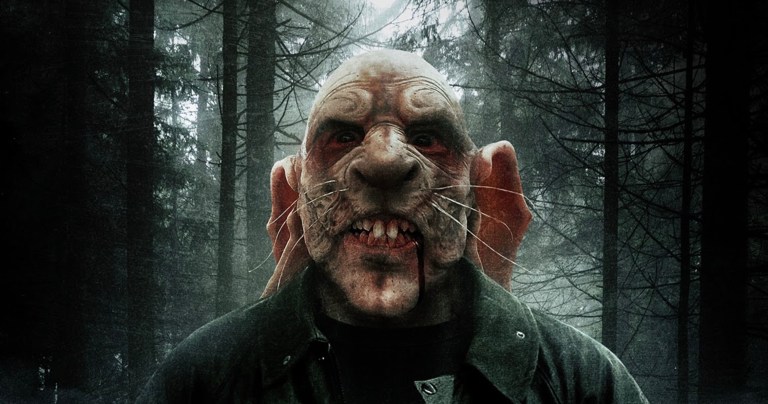 Whether or not you're religious, Easter seems like the holiday that most reflects the end of winter and the beginning of spring. It's when everything that was once dead suddenly springs to life, inspiring hope and a chance to shake off the cold and run through the fields with the warm sun on your face.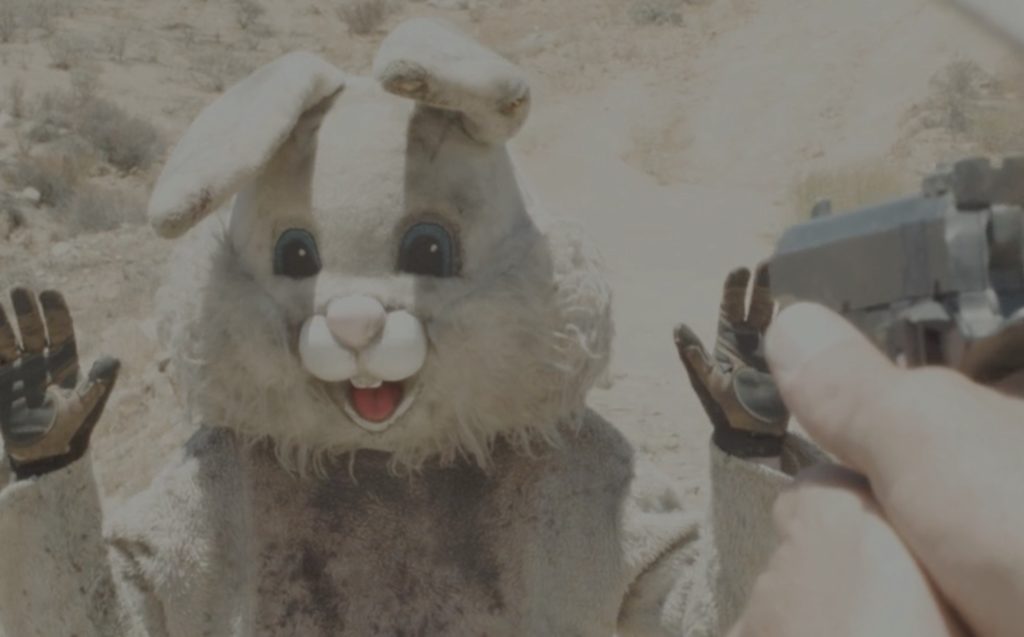 That may be why Easter seems to have been the annual holiday that is least exploited by the horror genre. While there are innumerable horror films based around Christmas, Halloween, and even Thanksgiving, very few have ever centered around Easter—which is why none of the films on this list was ever a raging success and many of them had extremely low budgets and were shot on video.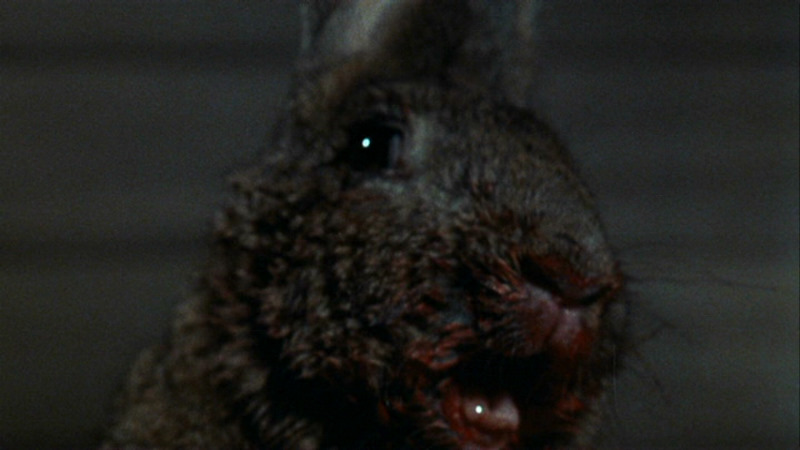 What's also interesting is that so many of them seem rooted in the urban legend of "The Bunny Man" that researchers say is based on two documented incidents in Fairfax County, VA over the course of 11 days in October, 1970. In the first, on October 19, a couple say that they'd pulled off the road when a man in a strange white suit—the man says the stranger had bunny ears, while the woman said he didn't—walked up to their car, smashed their windshield with a hatchet, and told them that they were on private property. In the second incident, on October 29, another man said he was threatened by a short man wearing a bunny suit and holding an axe who again threatened to kill him if he didn't get off his property.
Based solely on these two incidents, rumors started spreading about a sinister "Bunny Man" who was stalking the Maryland and Washington, DC area, leading to about fifty more reports of "Bunny Man" sightings around the same time, none of which were verified.
Perhaps the reason these films exist is the fact that it's truly horrifying to think that the Easter Bunny—who brings you candy and promises of warm weather ahead—is a malevolent creature who wants to disembowel you.
What follows is a list of Easter-themed and/or bunny-themed movies since 1972.
Best Easter Horror Movies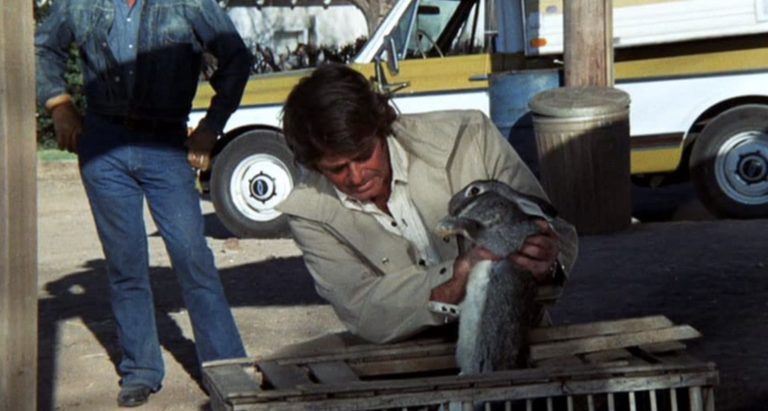 After the local coyote population is wiped out, the Arizona ranch of Cole Hillman (Rory Calhoun) becomes plagued with a mutant strain of feral rabbits the size of wolves. They eat everything in their path—horses, cows, and people. A local college president calls in zoologist Roy Bennett (Stuart Whitman) and his wife Gerry (Janet Leigh of Psycho shower-scene fame) to solve the problem. Bennett's solution is to inject the bloodthirsty rabbits with specially designed hormones to stall their reproductive capacity. Instead, it backfires, and the rabbits grow larger and more dangerous than ever. Night of the Lepus was based on the Russell Braddon novel The Year of the Angry Rabbit and is not really an Easter movie but more of a bunny horror movie.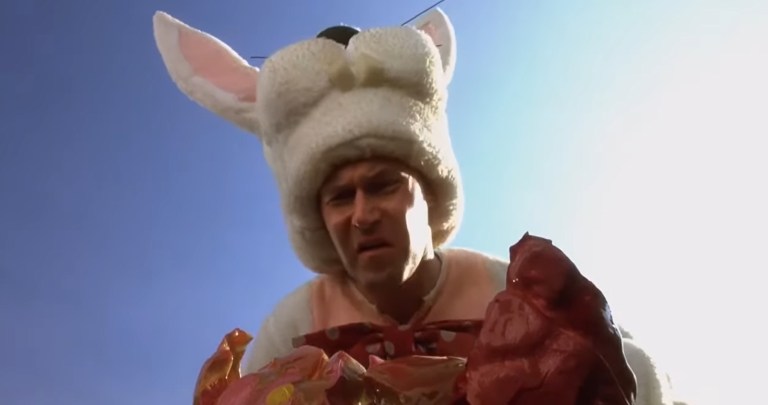 Critters 2 is quite possibly the most brilliant use of the Easter holiday in a horror movie. The creatures in the Critters movies are called Crites, and they are born from eggs. When a batch of Crite eggs are discovered in a small town near Easter, they are used in the town's annual Easter egg hunt. As you might imagine, things don't go well, and a guy dressed as the Easter Bunny is killed by a bunch of newborn Crites after they leap into his costume (entering through the suit's crotch). To top it all off, the Easter Bunny man dies after he leaps through the window of church in the middle of a service.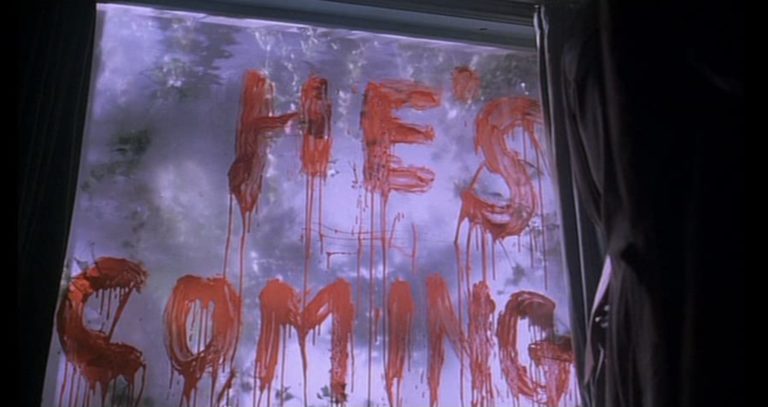 Actor Christopher Lambert—who also coproduced and cowrote this film—stars as Detective John Prudhomme, a Cajun who has recently relocated to Chicago. Along with his partner, Detective Andrew Hollinsworth (Leland Orser), Prudhomme is assigned to investigate a murder of a man whose arm had been severed. Two more victims show up, each with specific body parts removed. Prudhomme realizes that all three of the victims were 33 years old when they died—the same age as Jesus Christ was when he was crucified. They piece together the puzzle and realize they're dealing with a twisted serial killer who's trying to assemble a new Jesus Christ one body part at a time.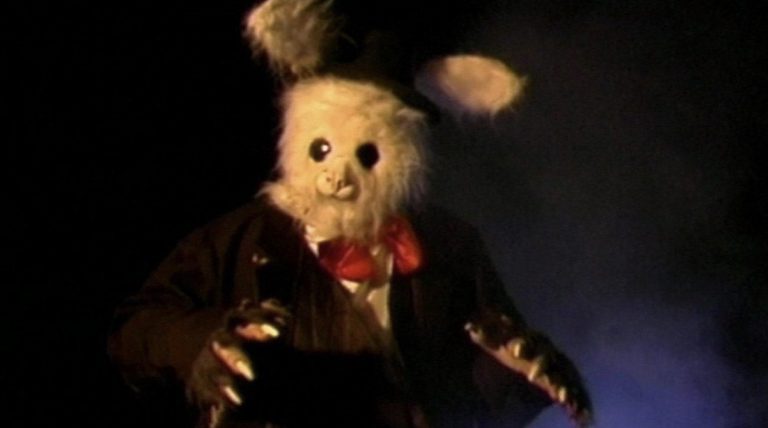 Working on one of the lowest film budgets ever reported, this SOV (shot on video) feature focuses on a child molester and party magician whose life is a never-ending spiral of failure. After one failure too many, he drinks a secret potion that enables him to summon the spirit of "Peter Rottentail," a giant bunny who stabs people to death with a carrot. After blowing off his own head with a rifle, he returns with a scarred face and a razor glove to frighten teenagers in their dreams and terrorize adults who rejected him. There's also a scene where he tricks a vagrant man into drinking a witch's urine.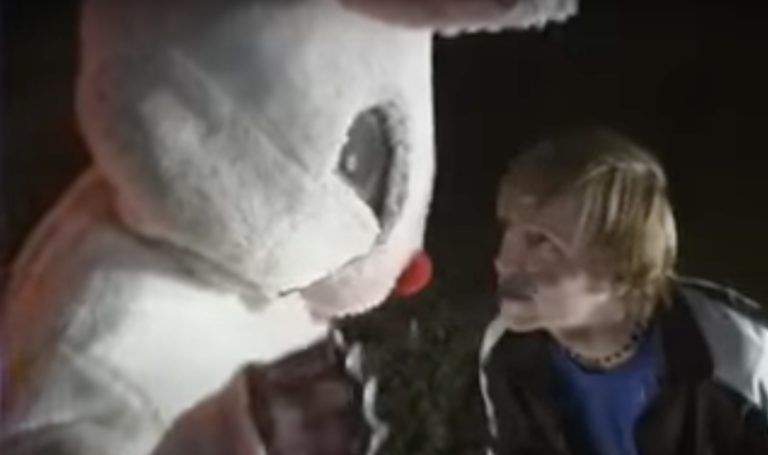 Although it's never quite explained why, a serial killer wearing a bunny rabbit costume emerges every Easter to slay people in the State of Texas who show signs of lacking spiritual awareness. It's made clear that this is not actually a rabbit but instead a depraved lunatic wearing a rabbit costume and a giant claw-knife on one hand a la Wolverine. This time around, the killer stalks the Austin area as a gigantic rave is being planned, looking for new victims who are so high on drugs, they won't know what hit them until it's too late. Serial Rabbit was shot over six days on an astronomically small budget of $180.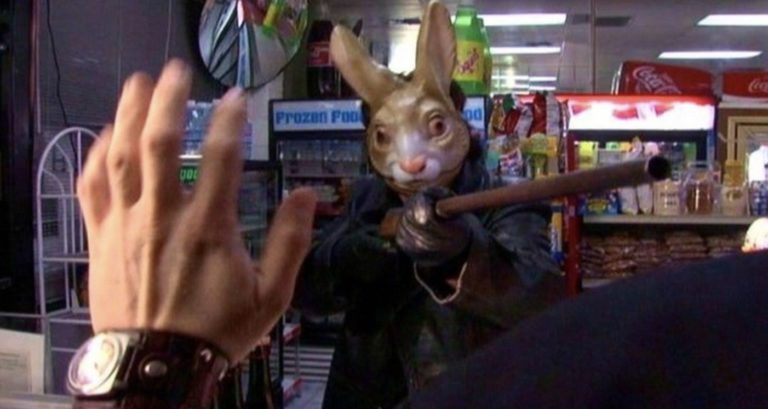 On the night before Easter, a sketchy character named Remington holds up a convenience store with a shotgun while wearing an Easter Bunny mask, killing the clerk. Remington is revealed to be the abusive boyfriend of a widow named Mindy Peters, who lives alone with her son Nicholas, who is afflicted by cerebral palsy. When Mindy isn't around, Remington mercilessly torments the boy. One night while taking out the trash, Nicholas meets a homeless man who gives him a rabbit that he said is the Easter Bunny. When Remington finds Nicholas's new pet, he threatens to kill it if Nicholas says anything bad about him to his mom. On Easter, while Mindy is working, the complete scumbag Remington invites a pedophile over to rape Nicholas. He also invites a pair of prostitutes over for his own pleasure. Suddenly, someone wearing Remington's Easter Bunny mask starts killing people. The film's title is an obvious homage to sexploitation director Russ Meyer's classic 1966 film Faster, Pussycat! Kill! Kill!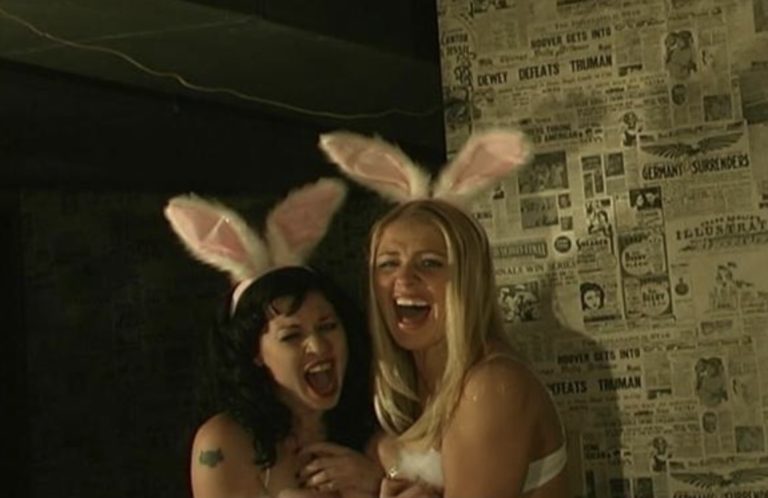 While researchers are working in a top-secret government lab on a creature named "F-13" that appears to be nothing more than a stuffed rabbit, animal-rights activists break into the government lab and release the mutant bunny from its cage. The bunny reaches the Köttentail farm, owned by a man named Hans Köttentail. It bites him, turning him into a mutant killer who attacks women who always seem to be partially or entirely nude. One scene involves Köttentail taking bloody vengeance against a gang of thugs who attack him on a basketball court. But now that the cat is out of the bag—more property, the rabbit is out of the cage—the animal-rights activists must find a way to get the rabbit back into the laboratory and find an antidote to turn Köttentail back into a farmer and thereby avert an endless wave of slayings.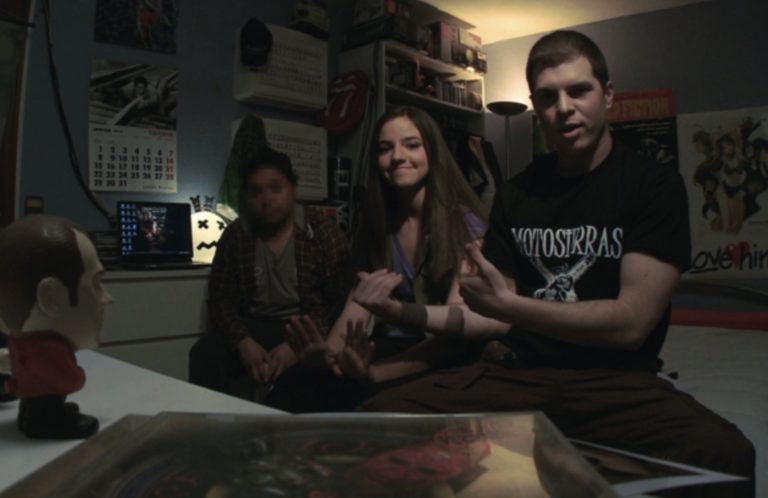 In this Spanish found-footage production, Christian (Christian Valencia) and his sister July (Clara Moraleda) are both aspiring filmmakers who decide to spend Holy Week at their family's vacation home and investigate an urban legend. The legend is about a little girl in a red dress named Melinda, who in 1940 got lost in an architectural maze in the woods near the family vacation home and died as a result. Melinda is said to reappear to help anyone else who gets lost in the maze to find their way out. But when Christian and Clara decide to investigate the architectural labyrinth themselves, they discover to their horror that there is no easy way out.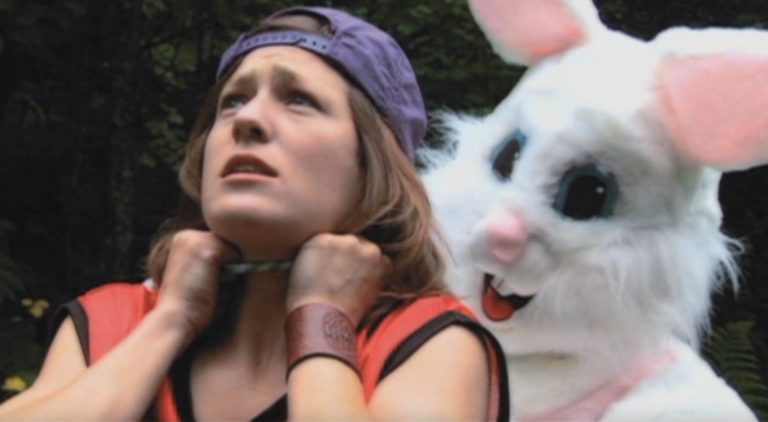 In this zero-budget shot-on-video movie that was filmed amid the natural beauty of British Columbia, Peter McKay recalls that twenty years earlier on Easter morning when he was only six years old, he witnessed a mind-bending and soul-scarring event—he saw his father, dressed as the Easter Bunny, decapitate his sister. Since then, he has never celebrated the Easter holiday—until the current year. He decides that this Easter, he's going to return to the exact house where he saw the murder with some friends and confront his fears. Shortly after arriving, he begins seeing someone in an Easter Bunny outfit and holding a machete lurking around the premises—but is he actually seeing it or imagining it?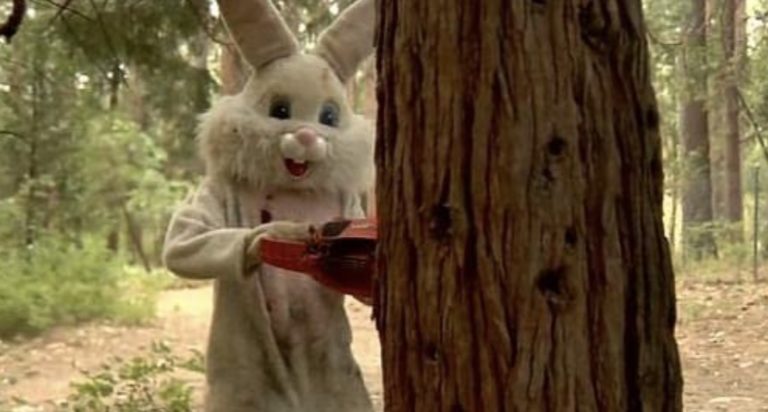 This, the first of three Bunnyman movies, goes straight into the gore right at the beginning with a crudely shot scene of a woman in handcuffs being stabbed to death. Then it switches to a scene of some young people driving in a remote area when suddenly they start being terrorized by someone driving a giant truck behind them. He starts driving way too close and then takes it up a notch, ramming them from behind. When they pull off the the side of the road, he parks behind them. Slowly and sadistically, he begins killing one of them after the next in various excruciating ways. Toward the end of the film, the Final Girl character stabs Bunnyman in the neck, killing him—or so we think. The last scene shows Bunnyman walking calmly into the sunset.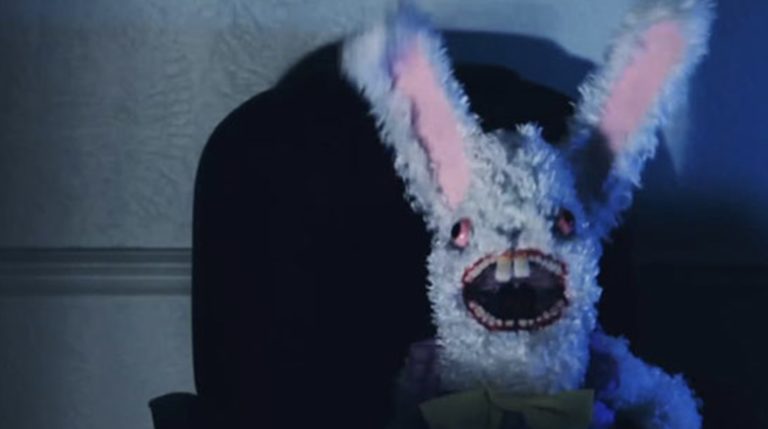 Written, directed, and produced by Justin Mills—who also provides the hand for the hand puppet that is the villain—Easter Casket pits an iconic holiday character, the Easter Bunny, against the might and wealth of the Catholic Church. When Peter Cottontail, AKA the Easter Bunny, is informed that the Church intends to discard all Easter rituals that do not directly reference the resurrection of Christ, he decides to start attacking priests and nuns. While Father Asher (a badass priest) seeks vengeance against Peter, Peter starts leaving one dead body in his trail after the next. He even uses unique murder methods such as filling Easter eggs with explosives. In between the violent action are several softcore porno scenes.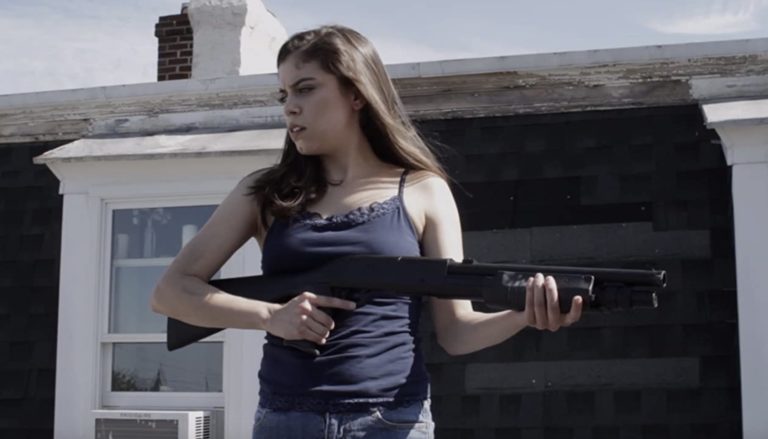 The Snygg Brothers wrote and directed this low-budget shot-on-video movie and also provided the extremely crude animation of a 50-foot-tall cannibalistic Easter Bunny that storms through town murdering everything in its path. After several murders, the town's hippie mayor (John Paul Fedele) tries to play it all off as the fault of defective power tools because he's too afraid of losing revenue from the town's upcoming annual Easter celebration. A dogcatcher named Doug (Peter Sullivan) and a young woman named Brenda (Marisol Custodio) seem to be the only ones in town interested in fighting back against the 50-foot rabbit. Horror Society wrote, "This film most definitely falls into the category of being so intentionally bad that it's awesome."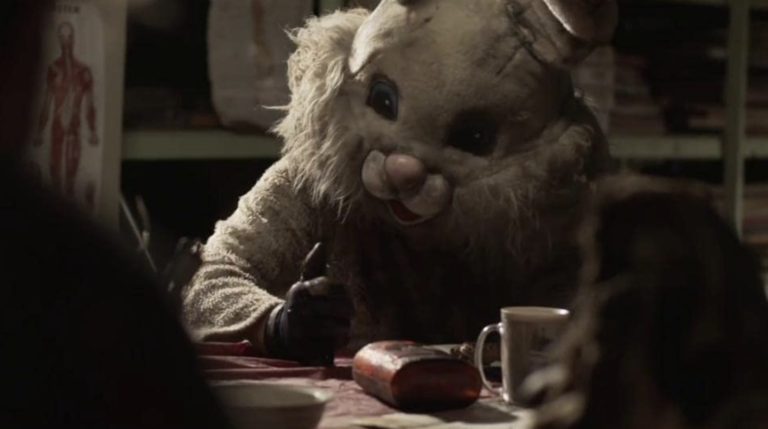 In this first sequel to 2011's Bunnyman, the killer rabbit has fled to a remote ghost town, where he teams up with a trashy man named Joe, whose house is surrounded with upside-down crosses and human bones. Joe takes Bunnyman's victims, dries their meat, and sells it as beef jerky in his store. Sometimes Joe even aids Bunnyman in the murders. The film starts out with a scene where Bunnyman terrorizes children on a school bus, then proceeds to dispatch his victims in all of the ways familiar to horror fans—beating them to death with rocks, cutting them in half with a chainsaw, slashing them to smithereens with a machete, and puncturing their skulls with a power drill.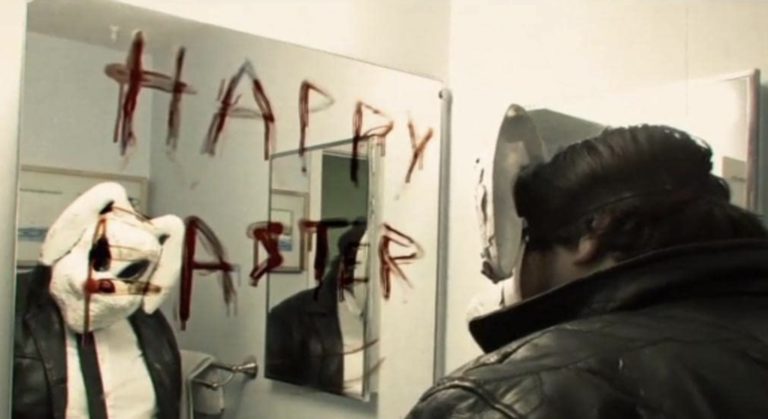 In a film set 24 years after local police shot and killed a serial killer named Douglas Fisher on Easter night, a group of hell-raising teens decide that they're going to party right near the spot where Fisher was killed—which accidentally raises him from the dead. They are given until midnight to find and kill him, or Fisher's ghost will slay everyone in the town. Famous horror movie actor Robert Z'Dar plays the sheriff of the town in what would be his last role shortly before his death. According to the film's promotional material, "There will be no candy in your Easter basket, just the limbs and body parts of your family and friends….Doug Fisher kills everyone in sight, if you're not careful you'll lose your head this Easter night. The ultimate in bunny terror!"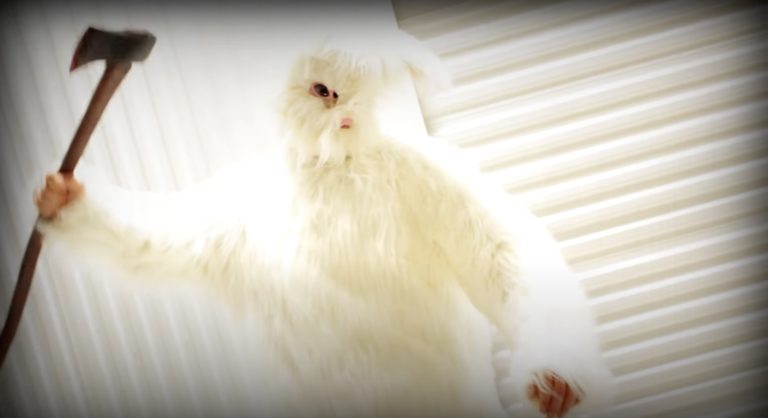 This 65-minute debut feature from Joseph Hanson and Nathan Johnson starts out with a sequence where a babysitter and her boyfriend are brutally murdered by a man in an Easter Bunny suit. Fast-forward ten years, and a group of friends decide to converge in a self-storage facility on the night before Easter to hang out, party, and reminisce. What they weren't bargaining for was the fact that the same killer in an Easter Bunny suit is lurking within the storage facility. Most of the first half of this short film focuses on character development, especially tension between two women who desire the same man. The second half devolves into the usual slasher-film carnage and bloodshed. It turns out that the killer who murdered the boyfriend and girlfriend at the beginning of the film had escaped from the mental asylum where he was sentenced.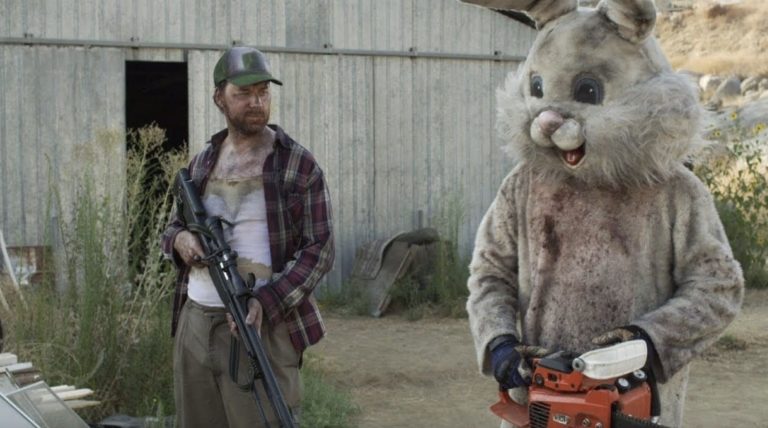 In this, the final film in the Bunnyman trilogy, the title character—who is not a mutant monster rabbit but instead a twisted human being in a rabbit costume—returns home to discover that his childhood friends are running a haunted house attraction. He is welcomed back, but his friends quickly realize to their dismay that it's impossible to tame a demented killer. They attempt to make this seven-foot-tall killer in a bunny suit the haunted house's main attraction, but the purpose of a haunted house is to scare people without anything actually bad happening—instead, the Bunnyman starts killing the visitors to the haunted house, which quickly goes out of business for obvious reasons.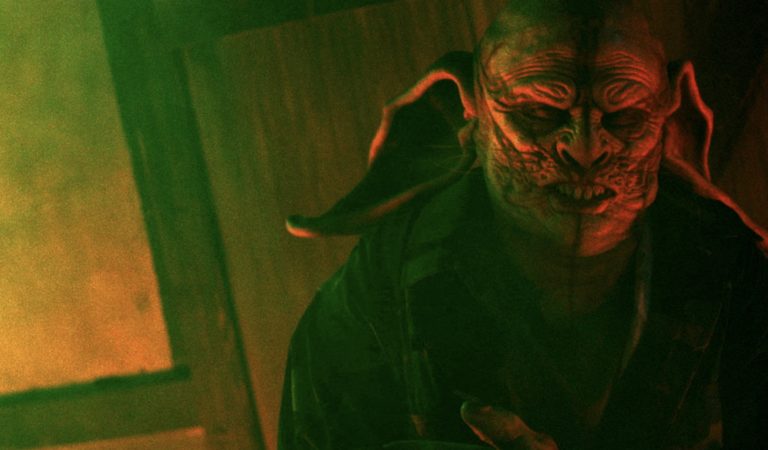 Based on a graphic novel of the same name by Kevin Moyers and David Hayes, Rottentail stars Corin Nemec as Peter Cotton, who is bitten by a feral rabbit and mutates into a half-man/half-rabbit creature who begins killing people in his hometown of Easter Falls—all in the service of trying to win back the love of his life. Director Brian Skiba says, "Rottentail is a film that took years to ferment into the perfect mix of blood, guts, gore, gruesome jokes, and offensive body humor that we could jam into 90 minutes."