Mike Flanagan Shows and Movies on Netflix, Ranked
If you've got a free weekend, catch some of these spooky and thought-provoking TV shows and movies from Mike Flanagan–all on Netflix.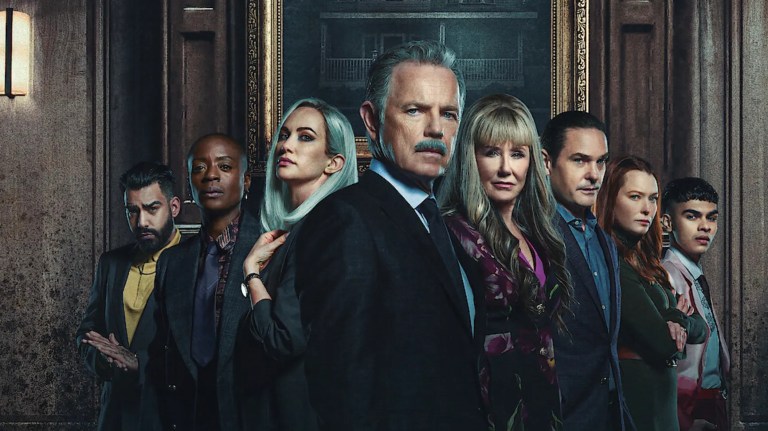 Over the last decade, Mike Flanagan has become one of the most influential filmmakers in the horror landscape. An ambitious storyteller, Flanagan is best known for exploiting the horror genre as an avenue to explore grief, family dysfunction, love, trauma, and more. His horror tales are complex, often contemplating the very existential dilemmas that define the human experience–all while keeping viewers gripped to their armrests. He is a genre weaver, effortlessly shifting from romance to period drama to horror and back again in a single production.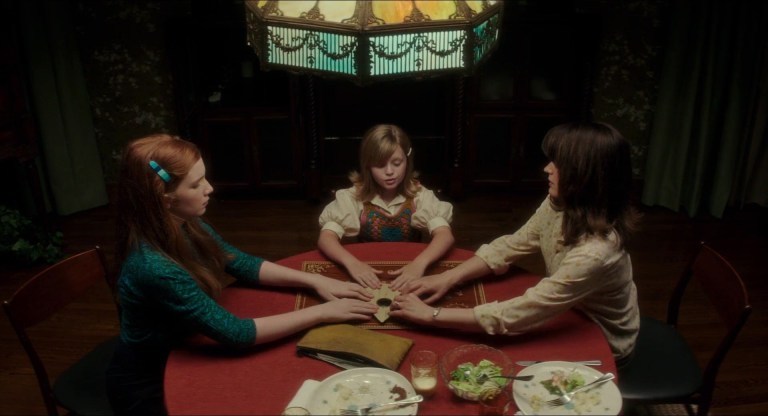 Ranking Flanagan's best work on Netflix is quite the challenge, for the auteur doesn't really miss. However, some productions have been more triumphant than others. Some are more taut — better examples of controlled ambition. This list will start with the weakest of the Netflix bunch (which is still quite the success) and end with the strongest.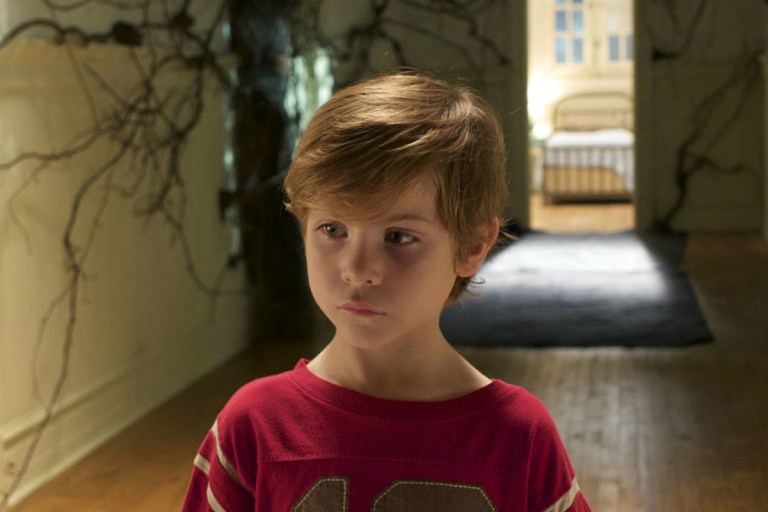 Like many a Flanagan tale, Before I Wake interweaves loss, love, and family crisis into a horror narrative. Though the story is a bit off-balanced–wavering somewhat haphazardly between excessive sentimentality and eerie atmospheric horror–it spotlights a young boy whose dreams (and nightmares) become a reality in a beautifully terrifying fashion.
Rather than taking the boy's perspective (portrayed by Room's Jacob Tremblay), the movie highlights his adoptive parents' concern for their child's well-being, making the nightmares merely an avenue to explore parental anxiety and commitment.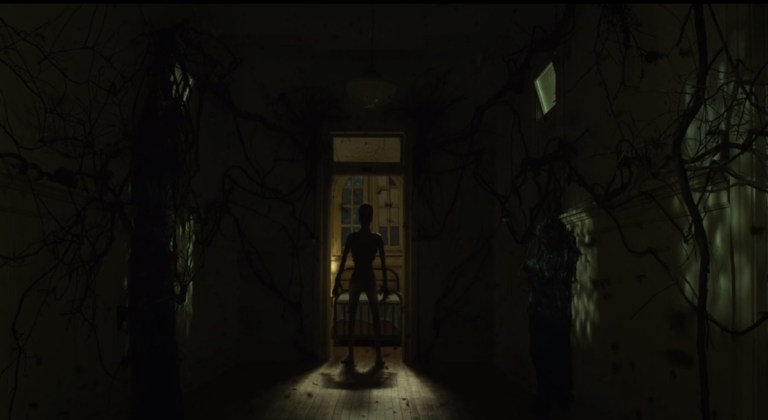 In the film, the parents have lost their first child, and when their adopted son dreams of him, they can't help but yearn for each night — another opportunity to hold the child they have lost. It's not until the dreams become nightmares that the parents snap into action and search for answers. The parents' cognitive dissonance and emotional turmoil are palpable; can one blame a mother for holding onto her deceased child, even at the cost of her new one?
Before I Wake offers an emotionally compelling concept that elevates the film above the ranks of many a nightmare-based story. If only the performances were a bit stronger. If only the story was a bit more tightly wound. If only the themes complemented the tone (and vice versa), this film would be higher on the list of Flanagan's best. Yet, that being said, for those who love tearjerker meets terror, this is a perfect pick.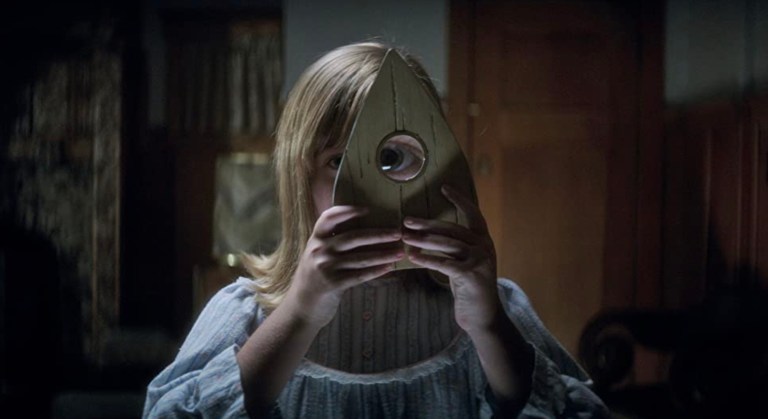 It's 1960s Los Angeles: bouffant hair, mid-century modern furniture, rose-red lips, and scam supernatural businesses are all the rage. In Ouija: Origin of Evil, a widowed mother and her two daughters open the door to real supernatural entities to bolster their fraudulent séance business. Yet, it wouldn't be a Flanagan story if the past's unrelenting grip on the present was not palpable. The film centers a young girl who tries to communicate with her deceased father via the spirit board.
Skillfully merging aspects of period dramas with well-placed jump scares and a good ol' exorcism (cue self-aware priest jokes), the film drastically improves upon its lackluster predecessor. Once again, Flanagan brings a foreboding sense of doom to complex family dynamics that simultaneously exact commiseration and consternation.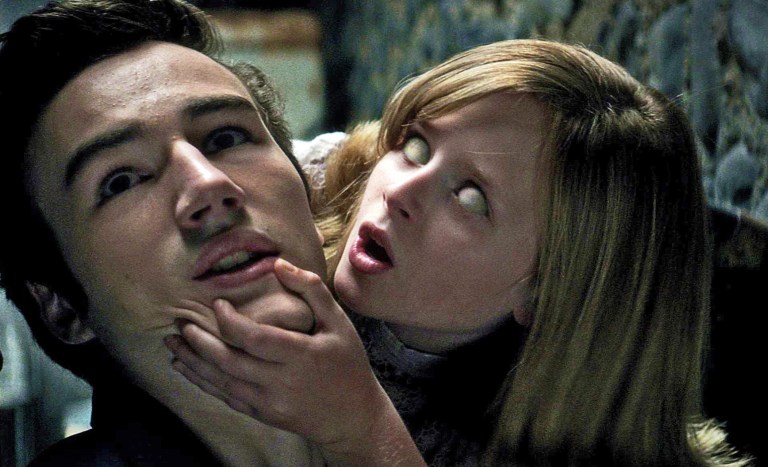 He plays with classic horror formulas, using the genre as an outlet to dive deep into his characters, philosophizing around human nature. He echoes the classics–when Doris crawls up the wall, the audience cannot help but remember Linda Blair's inverted spider crawl down the staircase in The Exorcist (1973)–yet strikes a heart-wrenching cord customary of his auteur signature.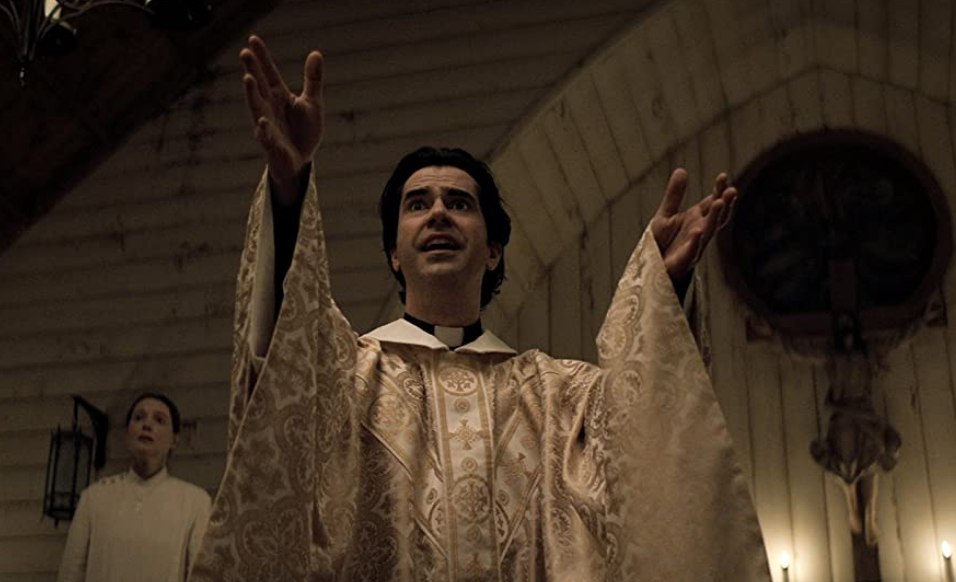 Oh, the pitfalls of religious extremism. Midnight Mass follows a mysterious young priest who moves to an isolated community, where shortly after, science-defying miracles and frightening omens come to fruition.
Dark, gory, and ceaselessly unsettling, the Netflix original is an exploration of faith and, of course, grief. The audience cannot help but yearn for all the town's citizens to quickly get out of dodge. Yet, viewers remain glued to the screen, yearning for a black-and-white explanation that does not and cannot exist in a world where moral grayness is standard.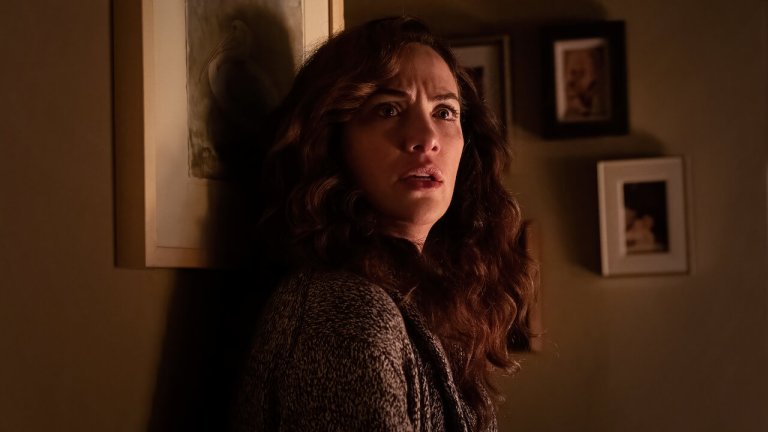 Is the show's supernatural being an angel or a vampire? The priest exploits Catholicism to drive the townsfolk into acceptance — into supporting the blood-sucking monster who is never called a vampire. Because if faith posits he is an angel, does it matter if he walks like a duck, quacks like a duck…Does unbridled faith and the promise of a heavenly afterlife sanction a vile existence?
Midnight Mass leaves you thinking long after the screen turns black. Once the flight or fight response diminishes, the brain kicks in to put the pieces together–to contemplate the very existential terrors that define humanity. Though at times a bit pedantic, with themes not so subtly suggested, the show is easily one of Flanagan's most thought-provoking terrors to date.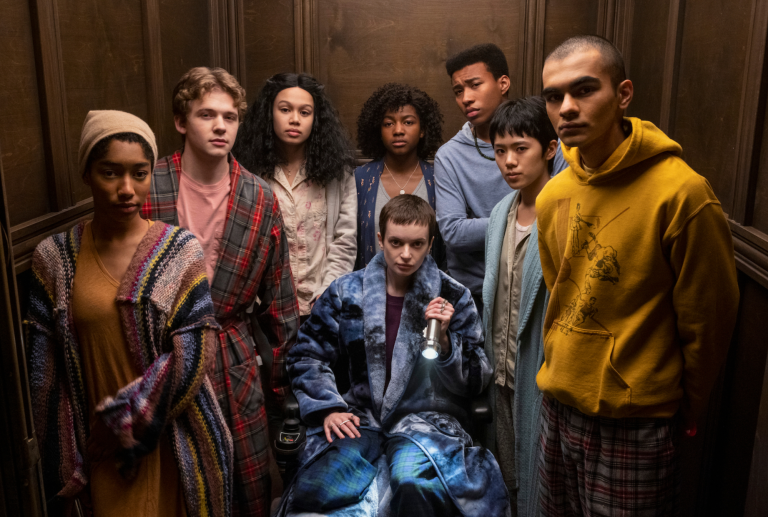 The Midnight Club follows eight terminally ill adolescents who live at Brightcliffe Hospice and gather every witching hour to share scary stories. Yet, Brightcliffe has a hidden history. From a cultist past to a miracle cancer survivor, these teens must work together to uncover the mystery before their time quite literally runs out.
The show centers on adolescents forced to face their mortality–forced to mature rapidly while grasping to their youth. It's a young adult tale with quite the adult-themed spin. Would we expect anything less from Flanagan?
Ghosts that haunt the halls. Cultist paraphernalia stowed away on a secret floor. The wayward whispers from intercoms. The lurking shadows. It's all quite chilling. Yet, several of the protagonists remain undaunted, for what is there to fear for those who have already faced the most terrifying?
It's heartfelt and harrowing, as horror operates as a means to explore death and the afterlife. For teens facing the end, understanding what comes next is of utmost priority. There aren't many ways to reckon with the unfathomable. Thus, these teens weave tales about murder, look for clues in hidden symbols, decode decade-old files, explore the estate's sacred grounds…it's all a distraction. A mental reprieve.
But just maybe, the distraction holds a life-changing promise. It's a beautiful way to incorporate the supernatural, leading viewers to wonder if these children may just survive. Flanagan manages to instill hope where despair normally subsists in festering isolation.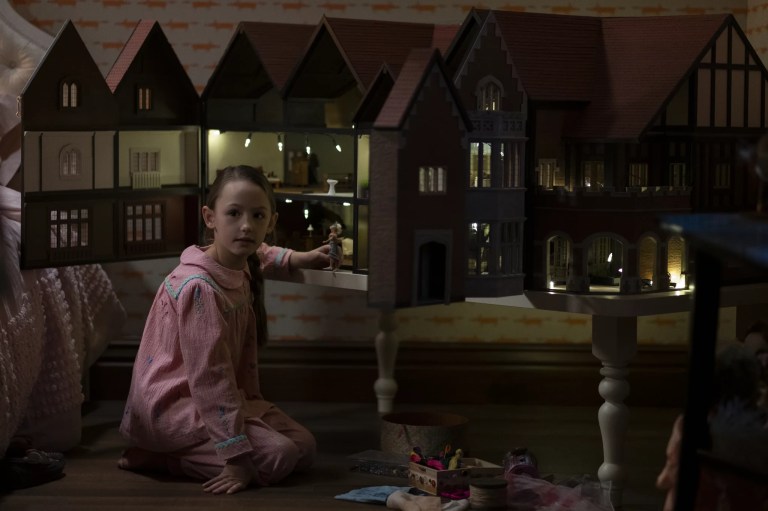 When speaking about the second installment in his The Haunting anthology, Flanagan told Entertainment Weekly:
A ghost is simply an element of the past that refuses to live in the past and instead just encroaches upon the present that it alters the present. It changes the trajectory of the person who's experiencing that little piece of the past… That link between memory and ghosts and between ghosts and the past, that is the lifeblood of the show.

Nick Romano
There is no better way to describe Bly Manor than to cite Flanagan's above quote. The show follows a young governess who moves to Bly Manor and begins seeing apparitions on the estate grounds. Though it sometimes falls short on the spooky front, the show ambitiously blends genres, seamlessly jumping from love story to haunted house and back again.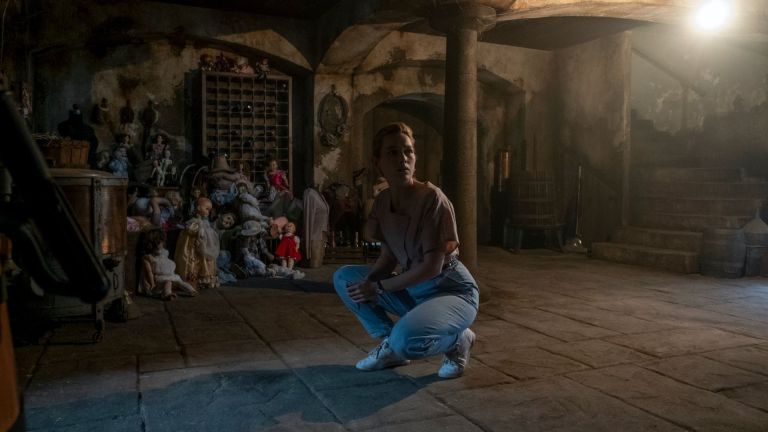 This love story highlights a "found family" via relatable ghosts who exist not to be feared but questioned, understood. Once again, loss plays a primary role, as ghosts in and of themselves are narrative extensions of grief. Bly Manor excels when playing with love and fear–both aligning the two and placing them in opposition as the series progresses.
Not to mention, the spine-chilling child actors and loveable adults juxtapose each other perfectly, making for a series that is heartfelt and horrifying.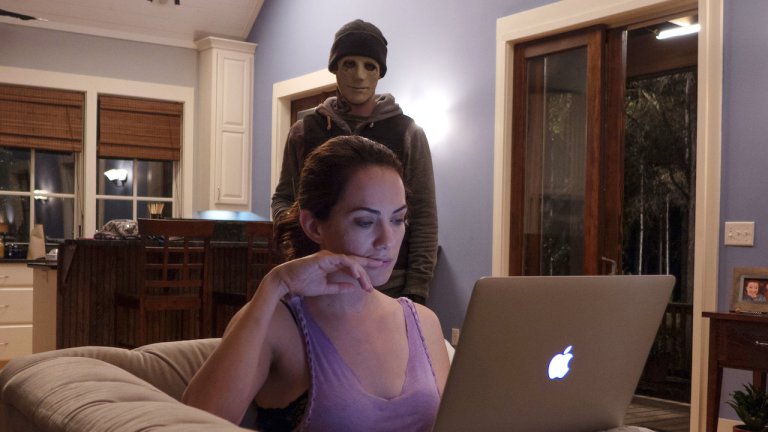 Maddie cannot hear. She cannot speak. She is a writer who has retreated to a cabin in the woods to live a solitary life. Yet, when a masked stranger appears at her door, she must fight to survive.
A contemporary twist on the home invasion thriller, Hush is an 87-minute tension-builder that never releases its grip. When the homicidal stranger realizes his target cannot hear, he begins to play cruel tricks on her. The film asks, can she win – will her remaining senses and keen intellect be enough to survive?
Flanagan does an impeccable job of aligning his viewer with his protagonist, portrayed by one of his favorite-to-cast actors, Katie Siegel. Because Maddie is unaware of every near-imperceptible sound she makes, each movement only aids her attacker. Is she breathing too loud? Did she walk too heavily? It's an ingenious creative choice, for the viewer fears what the victim cannot.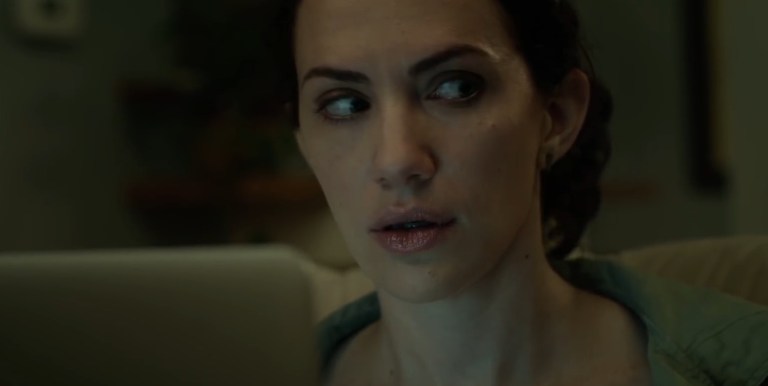 The film flips the typical "damsel in distress" trope, for Maddie is impervious to frights she cannot see. If you want to scare her, you'll have to stand in front of her and be ready for a fight. Maddie is going down swinging, and as a thriller novelist, she's ready for the weapons–literal and strategic–that her attacker keeps in his arsenal.
The film jumps between ear-piercing volumes and deafening silence, as one provides a foreboding sense of relief from the other. Neither sound nor silence is safe. They merely function as opposite sides of the same coin–noise signals and creates expectations that Flanagan can violate. Silence removes those indicators, and in its absence, years of scare tactics tied to scores and sound are instantly reinvented. It's clever. It's unique. It's non-stop anxiety for the entire run.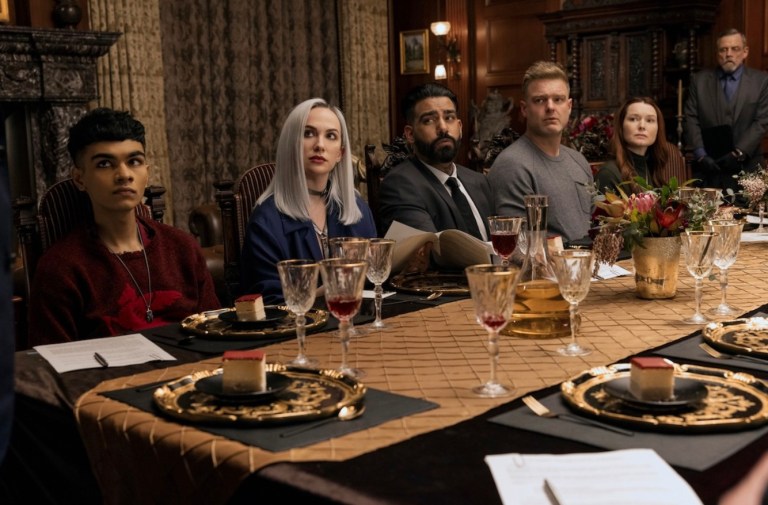 Mike Flanagan's latest Netflix original, The Fall of the House of Usher — like his notable series The Haunting of Hill House and Bly Manor — adapts the works of yet another acclaimed gothic storyteller. This time around, it's Edgar Allan Poe, whose "The Fall of the House of Usher" serves as the narrative link between the various episodes — all of which place a contemporary spin on a different Poe classic, including "The Tell-Tale Heart," "The Black Cat," "The Pit and the Pendulum," and more.
Siblings Roderick and Madeline Usher run Fortunado Pharmaceuticals, which has profited off the opioid epidemic, as their major moneymaker is an addictive substance they marketed as nonaddictive. Thus, it's no surprise that karma isn't their friend. A mysterious figure soon appears (Carla Gugino) bearing the consequences of their amoral existences and, one by one, Roderick's children begin to die in blood-splattering, bated-breath catalyzing ways that pay homage to the many creative fatalities seen across Poe's work.
Flanagan seamlessly combines disparate Poe stories into a coherent eight-episode miniseries using "Usher" as a framework and a gateway into other Poe tales. Those familiar with Poe's works will experience an added level of enjoyment seeing how Flanagan works in and adapts each tale to fit his slow-boiling narrative. Though sometimes hitting us over the head with anticapitalistic messaging and the pitfalls of generational wealth (often achieved at the expense of innocents), the show brings Poe into the modern era while tipping its hat to the 19th-century genius. It's at once a tragedy and a dark comedy — combining perfectly-timed jumpscares, pithy one-liners, deep character reflections, and a dark and dreadful atmosphere to weave quite the poetic fright.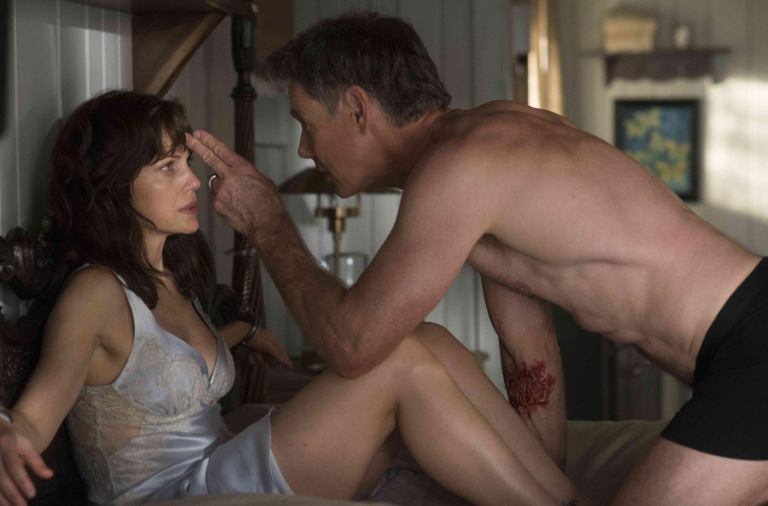 A husband and wife's sexual experimentation turns deadly when the husband has a heart attack during foreplay, leaving his wife handcuffed to the bed in a remote location. Over time, she grows delirious. And viewers are left to wonder what's real and what's a delusion.
Carla Gugino gives a career-defining performance in this small-scale production that relies entirely on her. She's empowered and triumphant, yet also a fearful and despondent victim. She shifts seamlessly from hopeless surrenderer to committed survivalist, holding viewers in captivation for the entire film.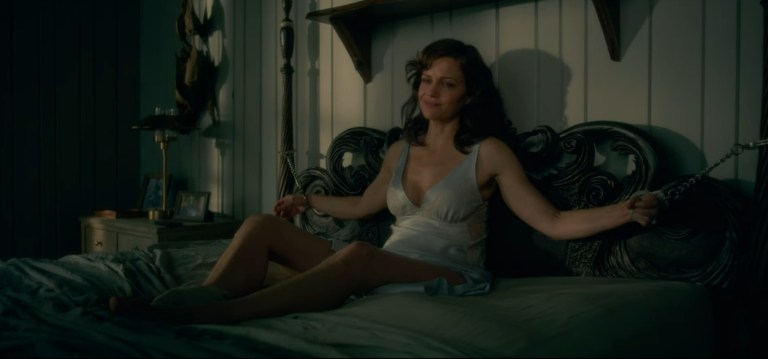 She's got her own and her husband's voice in her head–somewhat battling to occupy the space–and get her to freedom. And from breakdown to breakthrough, Gugino never misses a beat, transferring the mental space tied to entrapment directly to the viewer via each desperate scream and dejected gaze.
There is also a monster, but is it real? Is the monster a figment of Gugino's imagination, or a true physical threat to her safety? With a taut script, Flanagan brings Stephen King's psychological horror to life in one of the author's best book-to-screen adaptations to date. Gerald's Game proves that your mind can often be your worst enemy, your savior and your destroyer at once.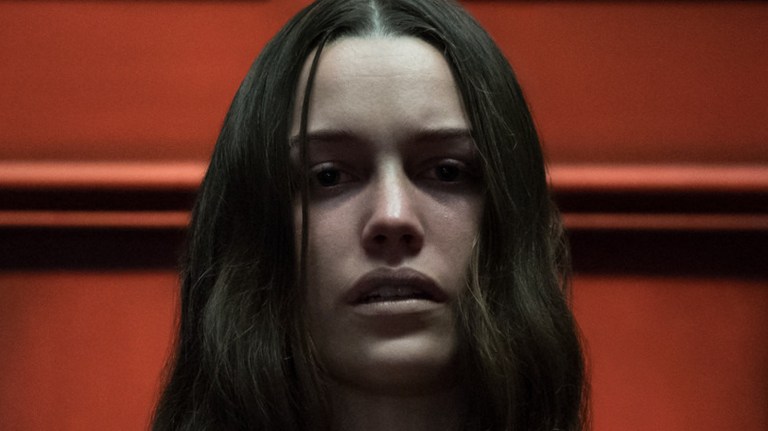 A broken family. Secrets that function as both a source of terror and a catalyst for generational trauma. The Haunting of Hill House flashes between the past and the present, honing in on a fractured family confronting the blood-curdling events that drove them from their haunted home many years ago.
Hill House is an ensemble masterpiece–an intimate character study that dives deep into sibling relationships and parent-child dynamics while scaring the bejesus out of you at every turn. Based on Shirley Jackson's 1959 novel of the same name, the story incorporates many of the novel's best moments while modernizing the tale to bring the creepy yet moving family saga to life.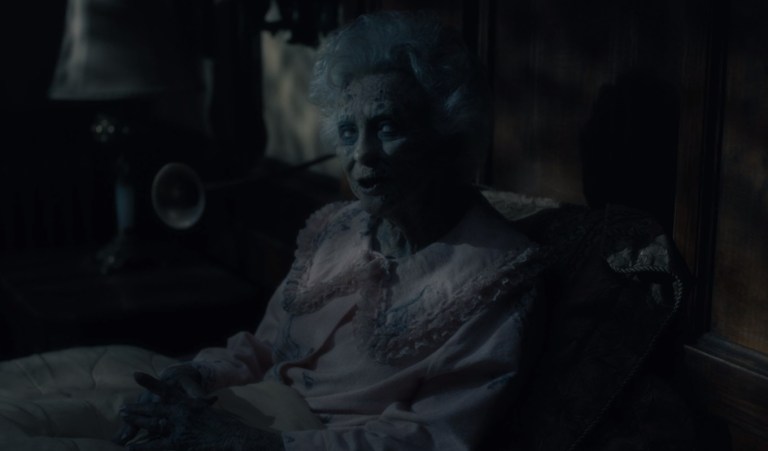 The show is arguably Flanagan's best work when it comes to genre-blending, as it is equally emotionally stirring and ceaselessly scary. Jump scares do not arise at random, but when narratively appropriate. All scenes of horror work to further uncover the emotional baggage that remains unpacked. Flanagan plays with his audience; in moments of terror, he conjures tears. In somber scenes, he keeps ghostly shadows lurking in the periphery. The Haunting of Hill House benefits from a slow boil that is perfectly paced, working its way to an unforgettable –surprising yet inevitable–climax.