The Best Horror Anime Movies
A list of the best anime movies (and a few series) which any fan of horror, live-action or animated, is sure to enjoy.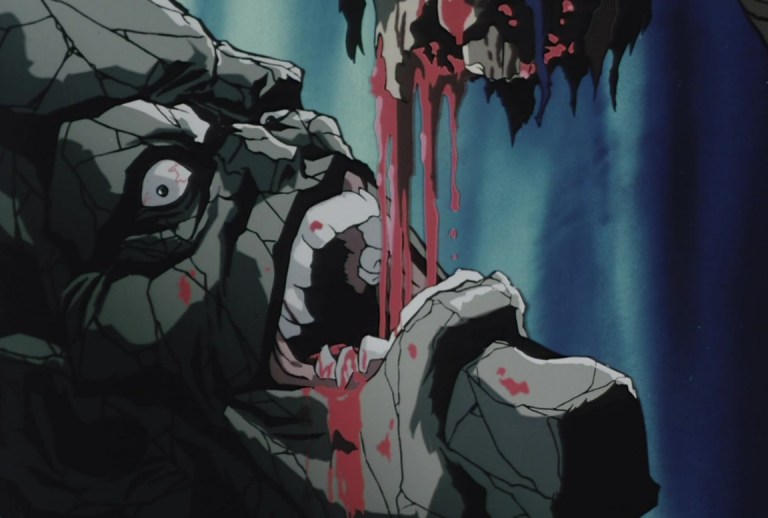 It can be difficult to convince people who don't typically watch anime that there are many great horror stories told in the format. The uninitiated may assume anime horror is just a lot of gore and violence. While that certainly exists, some of the best horror anime movies utilize animation to tells stories in ways that cannot be expressed in any other medium.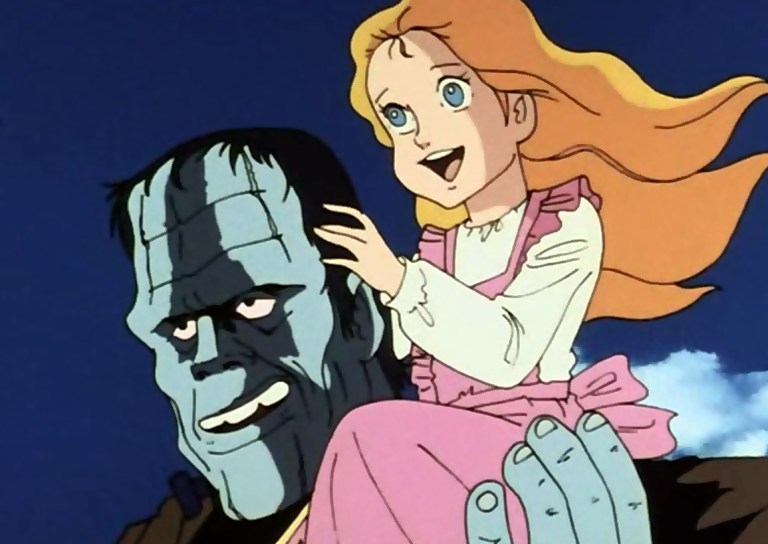 The horror genre has never been the most popular in anime. However, the genre really started to gain traction in the 1980s. The rise of home video in the 80s allowed studios the freedom to focus on more niche demographics. More horror anime was reaching people on VHS, and the popularity of the genre trickled over into television and theatrical releases. Ever since then, a steady stream of animated horror has come out of Japan nearly every year. The volume of releases is never huge, but the quality can be great.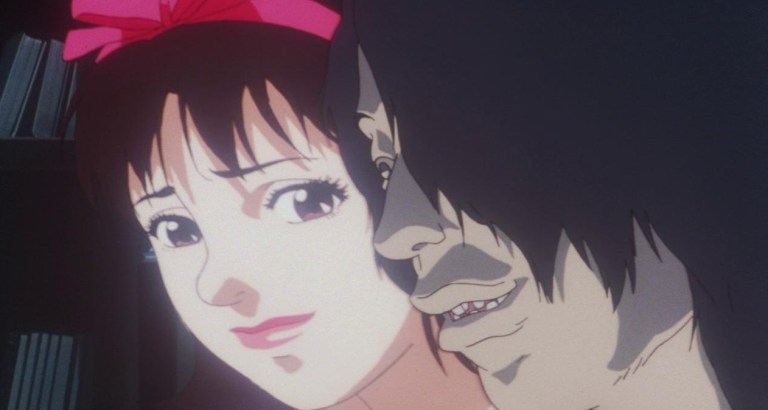 Collected here are some of the best anime horror movies and series ever released. This is not meant to be an exhaustive list. Rather, it is meant to give a nice sampling of some of the most entertaining and unique horror anime as a way to entice anyone new to the genre to give it a try. The list is separated into three sections based on the different formats Japanese horror animation can be released in. Also, this list only includes Japanese animation, so films such as South Korea's Seoul Station (2016) will not be included here.
Best Horror Anime Movies
The anime in this first section are all movies intended for theatrical release, or were released in theaters before or at the same time as their home video release.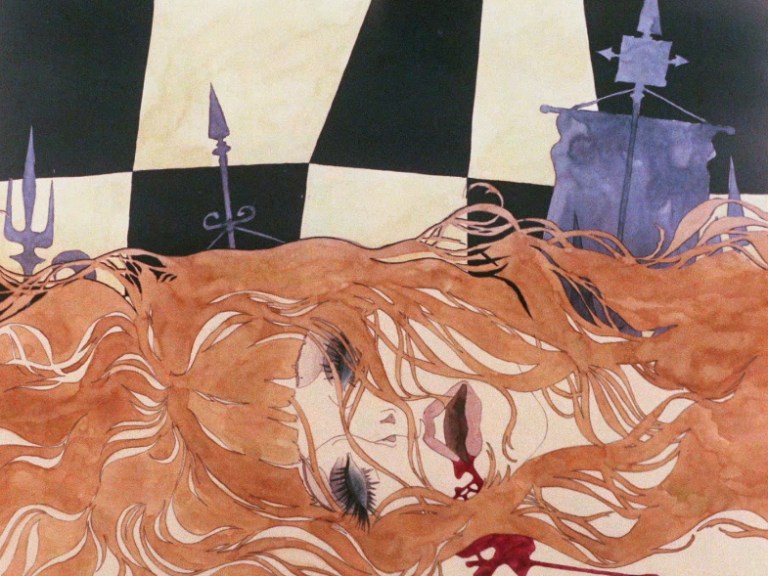 Belladonna of Sadness (1973) is likely the most beautiful and heartbreaking entry on this list. Set in medieval France, a peasant woman named Jeanne is assaulted on her wedding night when a local baron invokes the "lord's right." Jeanne's plight continues with a series of horrible ordeals until she finally makes a deal with the Devil to get the power she needs for revenge. Belladonna of Sadness features some absolutely gorgeous visuals that range from classic-looking fantasy art to 1970s psychedelic craziness. The movie also uses the animation format extremely well to create some truly uncomfortable visual metaphors (some more subtle than others) for the film's disturbing subject matter.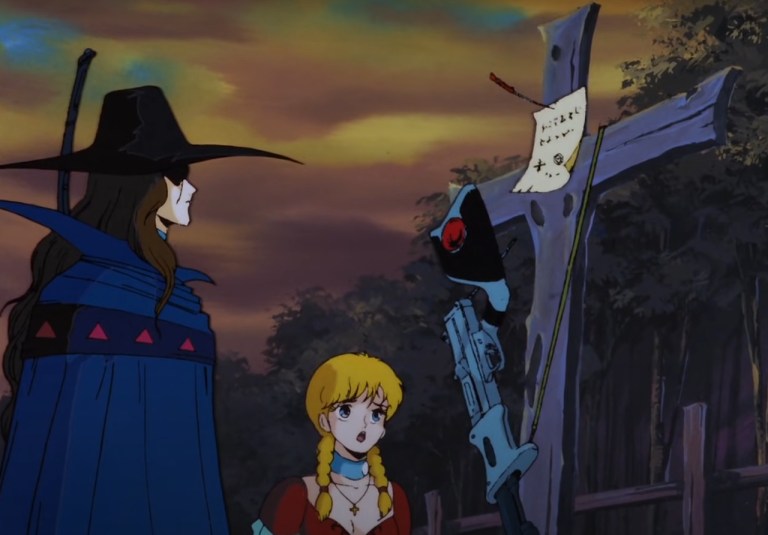 Vampire Hunter D (1985) is an absolute classic of horror anime. Based on the series of light novels of the same name by Hideyuki Kikuchi, Vampire Hunter D is about a dhampir (half human, half vampire) known as D who is hired by a young woman, Doris, to hunt and kill Count Magnus Lee. High-tech weaponry and gothic aesthetics are merged in the film which is set far in the future in a post-apocalyptic scenario. With its memorable characters, bloody violence, and even a bit of nudity, Vampire Hunter D is a perfect entry for anyone looking to get into horror anime.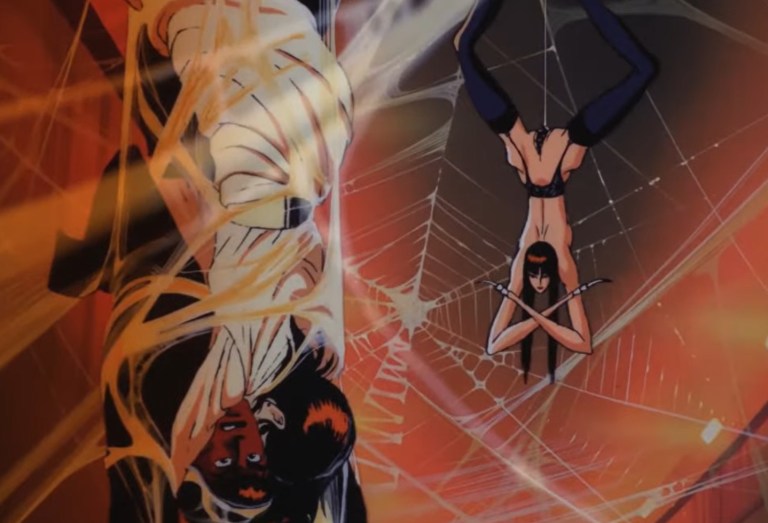 Wicked City (1987) combines monsters and a bunch of eroticism to make one of the most sexually overt entries in this list. The peace between Earth and the demon-populated Black World is at stake in Wicked City when a radicalized group of demons attempt to stop the signing of a new treaty. Taki and Makie, members of an interdimensional peace-keeping force called the Black Guard, are tasked with protecting Mayart, a lecherous old man whose survival is essential to the ratifying of the peace treaty. What ensues is a deadly battle filled with violence, death, and sex.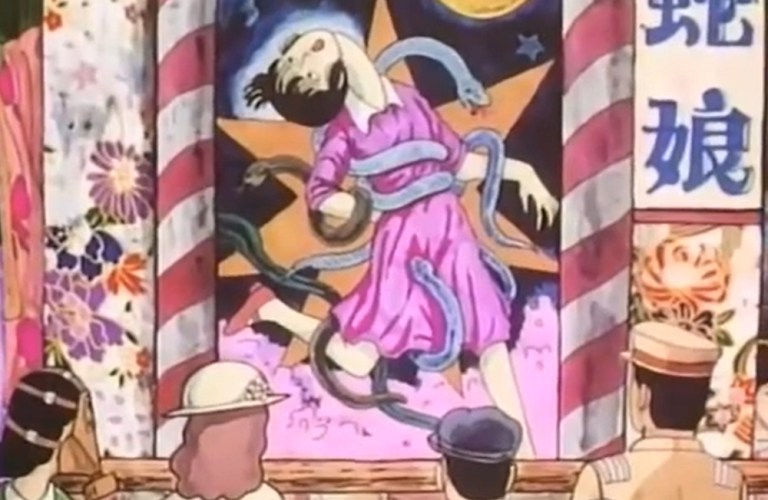 Midori (1992) is an independently produced anime based on the "ero guro" manga Shoujo Tsubaki by Suehiro Maruo. The film sticks very close to the source material, telling the story of a young girl who is taken in by a traveling freak show after her mother passes away. The girl, named Midori, endures daily physical and mental abuse from the members of the freak show while dreaming about escaping from her living nightmare. Midori is controversial for its often grotesque depictions of violence and abuse, and it has only very rarely been screened or made available on home video.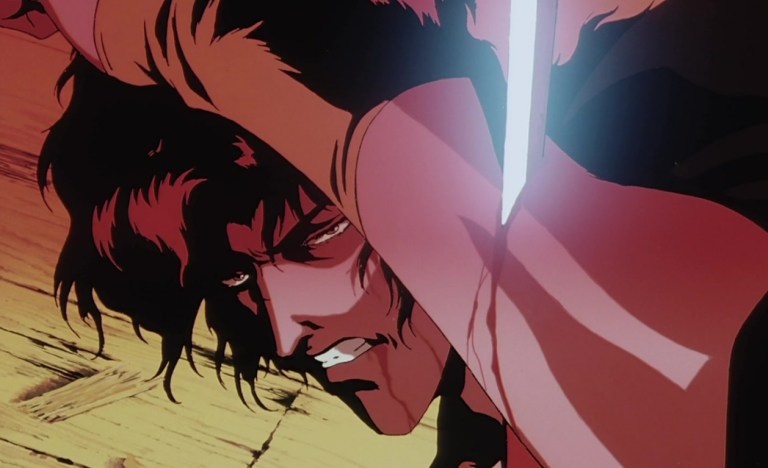 Ninja Scroll (1993) is one of the most popular and beloved horror anime movies in the Western world. Set in feudal Japan, a wandering swordsman by the name of Jubei is coerced into helping defeat The Eight Devils of Kimon, a group of fighters with unique supernatural abilities. The Eight Devils are intent on overthrowing the government, and Jubei, along with a female ninja and the old man who tricked him into helping, must fight and defeat each of the devils in wildly fun and violent battles. Ninja Scroll's memorable character designs and fantastic fight sequences make it a must-see for fans of dark stories set in feudal Japan.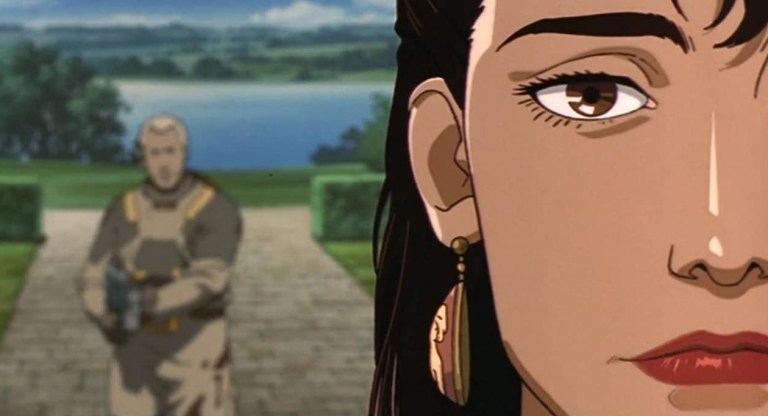 Memories (1995) is an anthology anime film collecting three sci-fi shorts with a horror twist. The first segment, "Magnetic Rose," follows a pair of engineers who have a hallucinatory experience aboard a space station owned by a once-famous opera singer. The second story, "Stink Bomb," tells the story of a man who begins to emit a deadly odor from his body after taking an experimental drug. The final segment, "Cannon Fodder," is set in a walled city perpetually at war with an enemy that may or may not exist. "Magnetic Rose" is particularly effective as a horror story, while the other two segments are more straightforward sci-fi.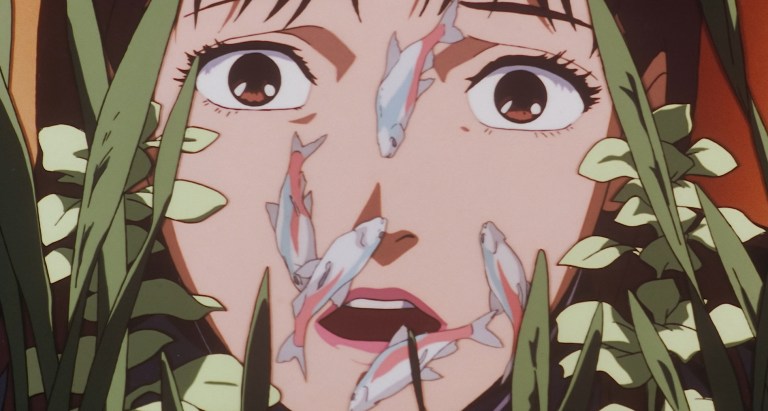 In Perfect Blue (1997), Mima Kirigoe is a pop idol in the midst of a career change. Her agent thinks Mima should drop her image as an idol in favor of a career in acting, but her manager (a former idol herself) is hesitant about the idea. Mima does her best to keep the people around her happy, but the stress of her new career along with an obsessive fan begin to break Mima down mentally. As Mima's perception of reality begins to fracture, viewers are kept guessing about what is actually happening right up until the movie's fantastic finale. Perfect Blue is one of the best anime films ever. It is also one of the best psychological thrillers ever, animated or otherwise.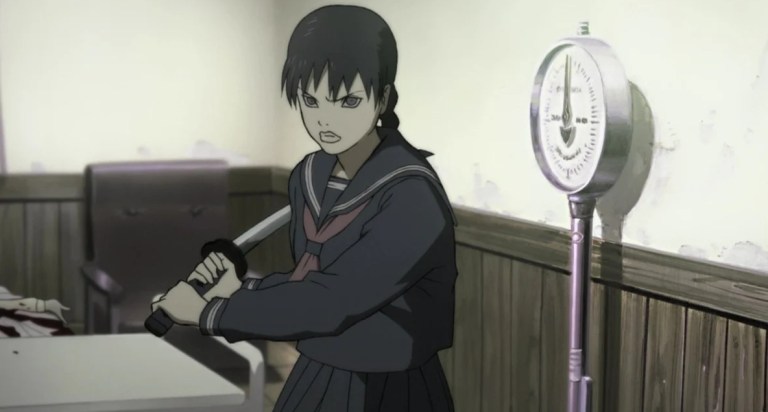 Saya, a dark and brooding vampire slayer, goes undercover in a high school in Blood: The Last Vampire (2000). The school Saya infiltrates is near an American military base which has become infested with chiropterans, a race of bat-like vampires. It is Saya's mission to eliminate any and all chiropterans before they feed and go into hibernation. Blood: The Last Vampire is a great vampire movie with a strong focus on action. The movie uses an interesting blend of 2D and 3D animation in a time when that was quite uncommon in anime.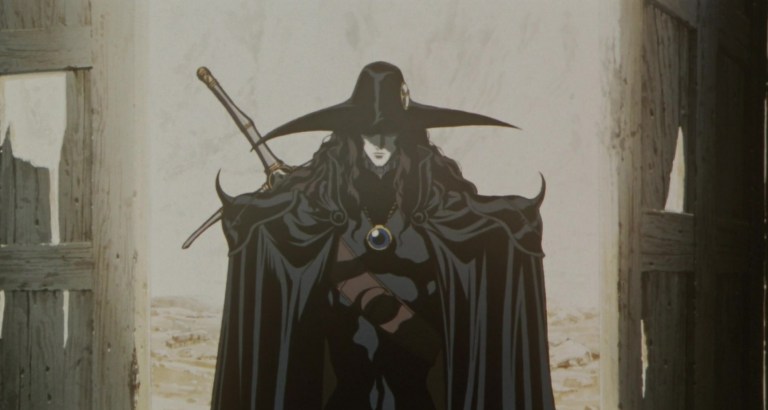 Well over a decade after the first animated film adaptation of Hideyuki Kikuchi's light novels, the dhampir known as D returned in Vampire Hunter D: Bloodlust (2001). The movie adapts the third novel in Kikuchi's series, titled Demon Deathchase. This time, D is hired to rescue a young woman, Charlotte, from the clutches of a vampire named Meier Link. However, a separate group of vampire hunters are also after Meier Link, and further complicating matters is the fact that Charlotte is in love with Link. Vampire Hunter D: Bloodlust is a wonderful update to the franchise with some truly beautiful imagery.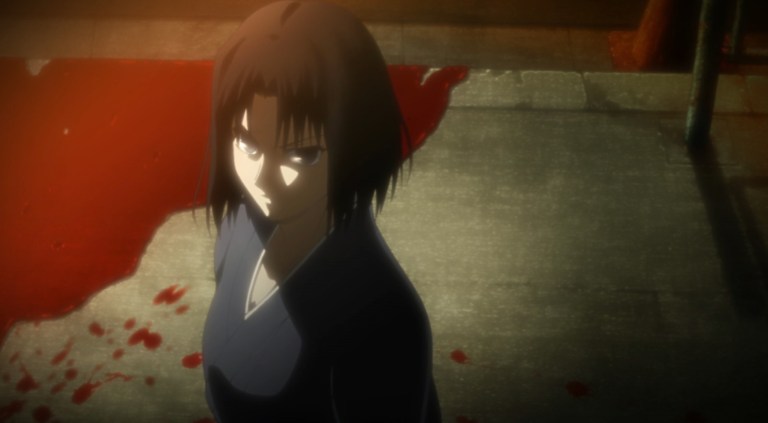 The Garden of Sinners: Overlooking View (2007) is the first in a series of animated films based on The Garden of Sinners light novels by author Kinoko Nasu. This first film focuses on an investigation into a series of suicides, all of which took place at the same location. The investigation progresses, leading to what may be a ghostly cause for the spate of deaths. The Garden of Sinners: Overlooking View has a sufficiently spooky vibe, and it is a nicely atmospheric beginning to a series which released eight films in six years.
Best Horror Original Video Animations (OVA)
This section consists of anime created specifically for a direct-to-video release. OVAs can often go a bit further in terms of sex and/or violence that wouldn't make it through to a TV or theatrical release. OVAs are often shorter than full-length features, and they may also be released as a series with episodes closer in runtime to a TV show.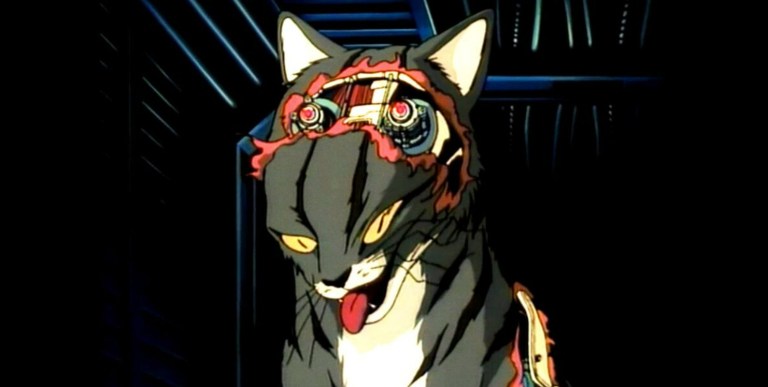 Taking inspiration from sci-fi horror movies like Alien (1979) and The Thing (1982), Lily C.A.T. (1987) follows a crew sent into deep space on a decades-long mission to survey distant planets. After waking up from stasis, the crew discovers that two of the people on board are imposters. Even worse, an alien life form which can mimic other forms of life has gotten into the ship and is killing the crew one by one. Lily C.A.T. is a super fun take on the isolation/killer alien subgenre of sci-fi horror with some memorably gory moments.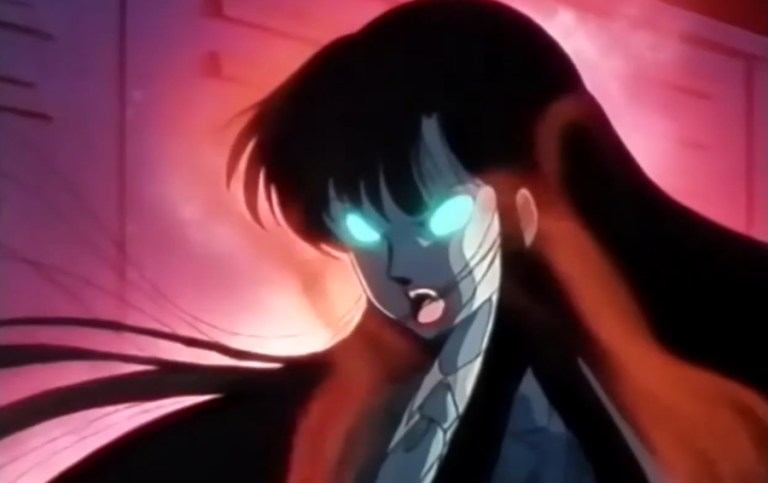 Laughing Target (1987) is a supernatural horror story based on a broken promise of love. Yuzuru is a popular boy in high school who is skilled at archery and has a charming girlfriend named Satomi. Unfortunately for Yuzuru, he was put into an arranged marriage with his cousin Azusa when they were both children. After years of living apart, Azusa comes to claim Yuzuru as her husband. When Yuzuru refuses, Azusa uses her demonic powers to try to get rid of Satomi and take Yuzuru by any means necessary. One of the best features of Laughing Target is the pairing of its cute art style with some great horror imagery.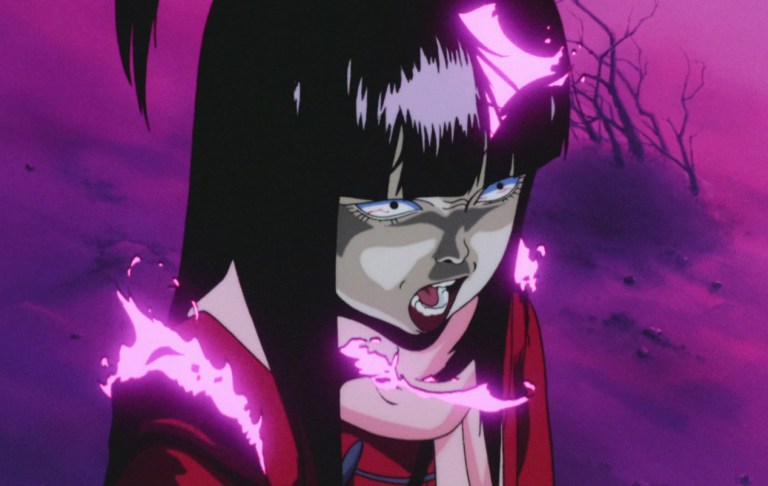 An unlikely hero's journey into a devastated city is the focus of Demon City Shinjuku (1988), one of the best action-horror films of 1980s anime. An evil man named Rebi Ra has the power to unleash a wave of demons that will overtake the world. Ten years ago he defeated Genichirou, the only person with the power to stand in Rebi Ra's way. Now, Ginichirou's son, Kyoya, must finish his father's task, but Kyoya is no hero. The best parts of Demon City Shinjuku are the demons Kyoya must face, including a very angry spider-like man, a tentacle woman, and a sad and creepy little girl.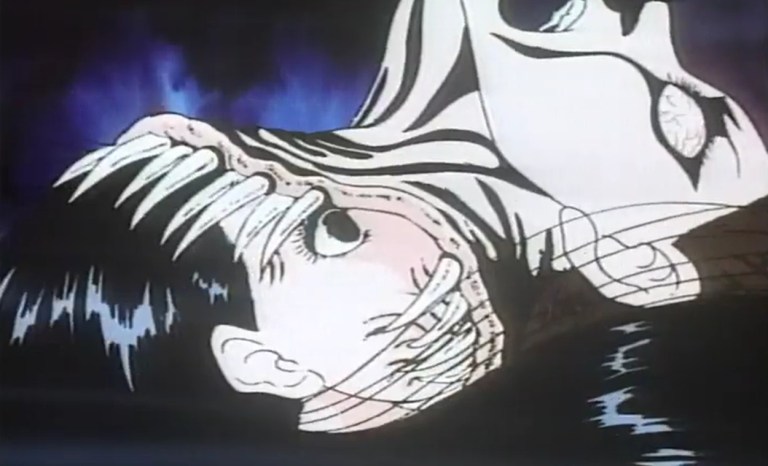 Kazuo Umezu is a master of horror manga, and The Curse of Kazuo Umezu is a short anthology film based on two of his stories. The first tale is about a young girl named Masami who becomes intensely frightened by a new girl in her class. Masami's attempts to uncover the reasons for her fear lead to unexpected revelations. The second segment tells a story about a group of friends who decide to explore a haunted mansion and end up in a bloody and terrifying fight for their lives. The Curse of Kazuo Umezu contains some wonderfully grotesque moments that make it absolutely worth seeking out for fans of body horror and ghost stories.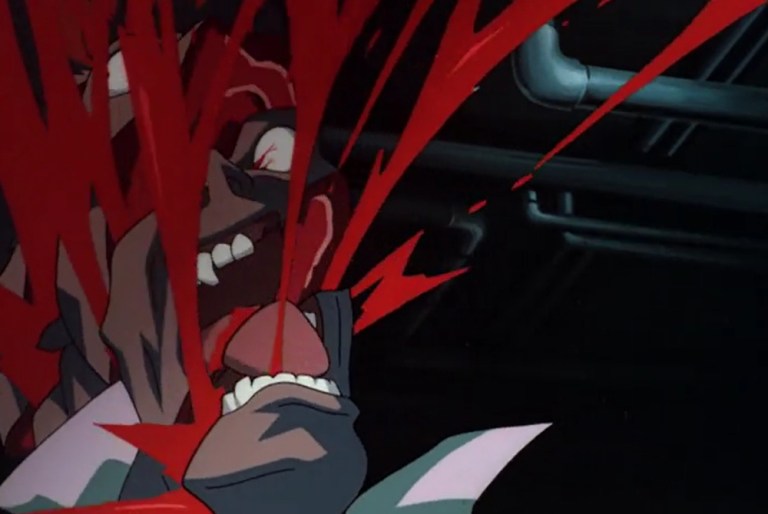 Bio Hunter (1995) is a horror/sci-fi anime with grotesque monsters and smatterings of ultra-violence. A so-called "demon virus" is discovered to be the source of all of the worlds monsters of myth. A pair of scientists are working to find a cure for the virus, and on the side they work to stop the virus-powered monsters through force if necessary. One of the scientists has become infected with the demon virus, and Bio Hunter follows his struggles to keep his monstrous side under control. Bio Hunter feels a bit like a noir at times. A noir with really great monsters.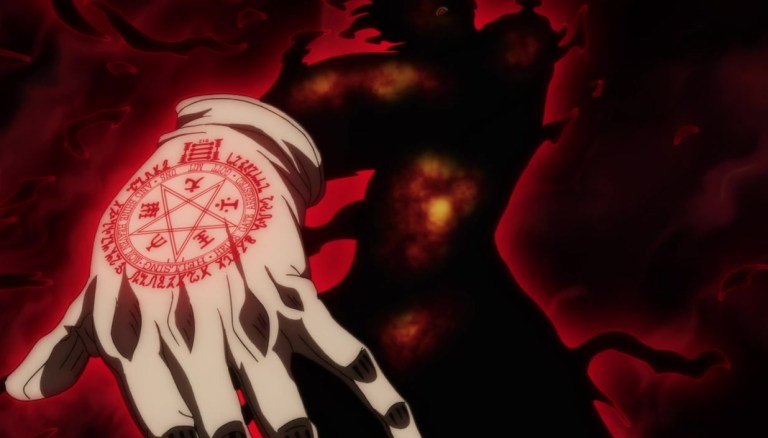 Hellsing Ultimate is a series of 10 OVAs released between 2006 and 2012. The series is the second animated adaptation of the Hellsing manga by Kouta Hirano, and it follows the source material more than the 2001 television series. The story focuses on a secret order, the Hellsing Organization, that battles vampires and various other supernatural threats. Among Hellsing's warriors is Alucard, a supremely powerful vampire with a sinister side and a dark past. Hellsing has great over-the-top action and a ton of fun connections to vampire lore that will be familiar to anyone who has ever seen a Dracula movie.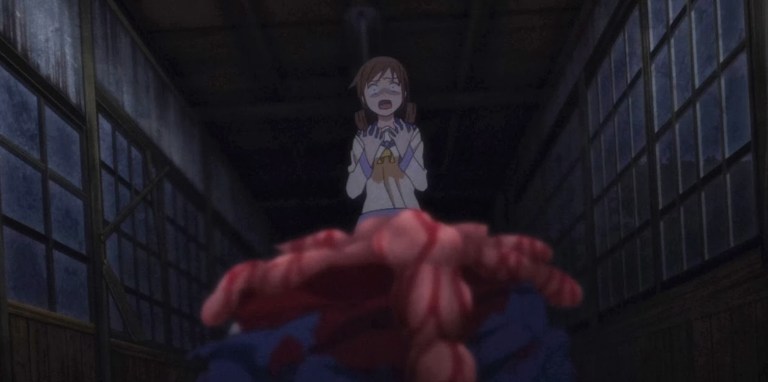 The Corpse Party franchise began as a rather small adventure game released on PC in 1996. The game was revived about a decade later, and the franchise has since grown to include multiple games, manga, anime, and live-action movies. Corpse Party: Tortured Souls (2013) is a series of four OVAs based on the game series. The story is about a group of high school friends who are mysteriously transported to the old and decaying Heavenly Host Elementary School. The students try to find a way back home before they are all brutally murdered by the vengeful spirits that reside in the school. Corpse Party: Tortured Souls is exceedingly violent and gory, and it is easily towards the top of the pack for the modern gore anime genre.
Great Horror Anime TV Shows
This final section is exclusively for anime series first aired on television or on streaming services generally classified as television. There have been lots of great horror anime TV series, and this short list includes just a few favorites.
In the world of Elfen Lied (2004), a new species of humans has evolved. This species, known as Diclonius, look like humans, but they are recognizable by two small horns on their head. The Diclonius also have telekinetic powers which allow them to manipulate objects and, as seen throughout the series, can shred people into bloody pieces. The story of Elfen Lied focuses on a Diclonius with a spilt personality who has escaped years of torture. One personality, Lucy, is a vicious killer responsible for countless murders. The other personality, Nyu, is a naïve and childlike young woman taken in by a well-meaning young man. Elfen Lied is a fantastic tale of revenge, love, and human nature with great bursts of violence and gore.
When They Cry (2006), also known as Higurashi: When They Cry, can be a little difficult to get into at first. The show follows a group of friends, ranging in age from about 10 to 14 years old, who go to school together in a small town. The town has a curse in which one person dies and one person disappears every year after a particular festival, and the friends become directly involved in the mystery of the most recent death. The story is told in multiple arcs, with each arc telling a different version of events which don't match up with what has already been shown. While this can be a bit confusing at first, the story comes together as more versions of the events are explored. Along the way, viewers will be treated to an unsettling mixture of overly cute scenarios juxtaposed with madness and murder, often centered on a young man named Keiichi Maebara.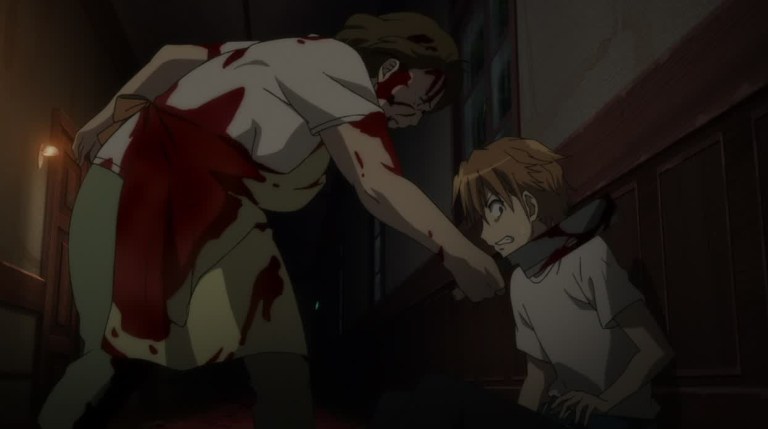 In Another (2012), Koichi transfers to a new middle school and finds himself drawn to a quiet classmate named Mei Misaki. Everyone else in their class ignores Mei, but Koichi persists in getting to know her. Koichi's efforts bring him closer to a mystery involving a series of gruesome deaths involving the students in his class and the people close to them. Another has a wonderfully creepy atmosphere (which includes creepy dolls), and there is enough bloodshed to satisfy fans of gory anime.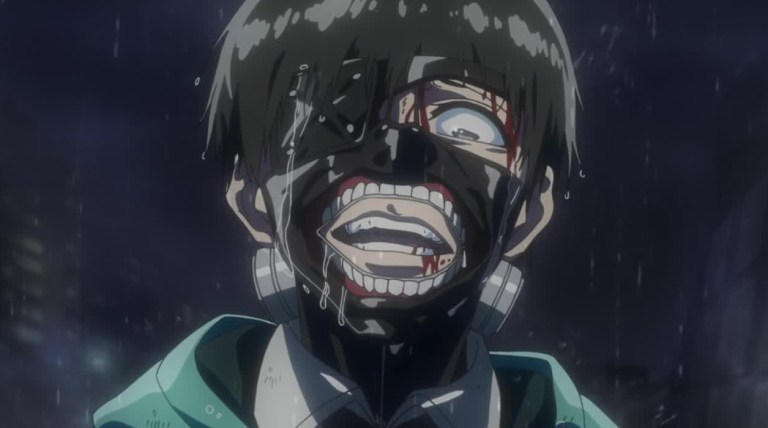 Tokyo Ghoul (2014) follows Ken Kaneki, a young man who is targeted by a ghoul as the series begins. Ghouls are cannibalistic beings that must feed on the flesh of humans (or other ghouls). Ken survives his encounter with the ghoul that wants to eat him, but a life-saving surgery turns Ken into a half-ghoul. This first season of the Tokyo Ghoul anime series depicts Ken's struggles with his newfound taste for cannibalism and the various other new troubles becoming a ghoul adds to his life. Tokyo Ghoul features a solid story and beautiful animation.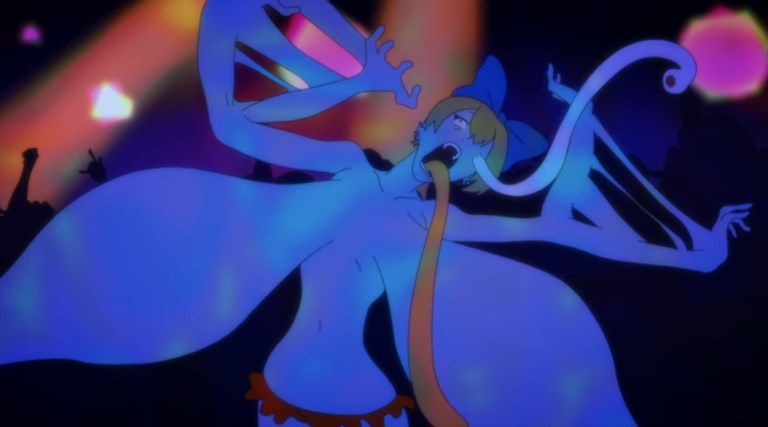 The Devilman franchise was created by legendary manga writer and artist Go Nagai back in 1972. Over the decades, the series has taken the form of multiple volumes of manga, novels, animated TV series, OVAs, and a live-action movie. Devilman: Crybaby (2018) is a modern reimagining of the original manga series. The story is about a young man who obtains demonic powers to fight back against demonic monsters that are trying to take over the world. The show features a beautifully stylized look to its animation, and it delves into some strong themes while providing the ultra-violence Devilman fans have come to expect.