Best New Horror Movies of 2023
2023 promises to be another exciting year for horror. This list is an ongoing ranking of the best horror movies released in 2023.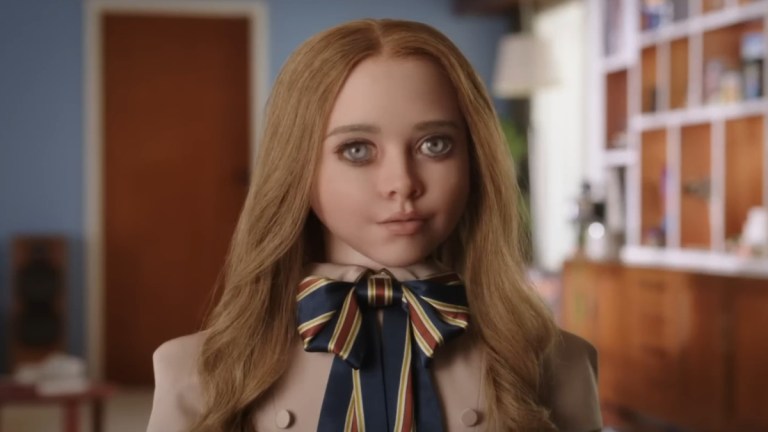 Table of Contents
2022 was a killer year for horror movies, but 2023 has the potential to be even better! M3GAN kicked off 2023 with a huge January release, but the best could be yet to come. The new year promises tons of fun with gory spectacles like Evil Dead Rise, exciting slashers like Scream VI, low-budget wackiness like Winnie the Pooh: Blood and Honey, and tense thrillers like Knock at the Cabin.
What will be the greatest horror movie in 2023? Keep checking back right here as we catalog the very best horror flicks released this year. Movies will be added to the list as we see them, so the rankings will change many times throughout the year. Be sure to add all of these to you "must watch" list. Also, keep track of even more new and upcoming horror movies on our dedicated horror movie tracker page complete with links of where to stream every major horror release within the past twelve months.
The Best Horror Movies of 2023, Ranked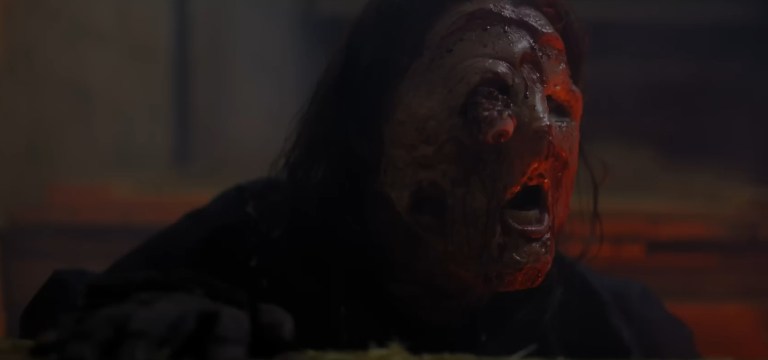 The Price We Pay is a fun horror flick with some gloriously cheesy gore effects. A robbery of a pawn shop goes wrong, leading to a trio of criminals (including Emile Hirsch and Stephen Dorff) to take a hostage as they go on the run. The criminals and their hostage Grace (Gigi Zumbado) lie low in a remote farmhouse, but there is something horrifying going on in and underneath the barn. Directed by Ryuhei Kitamura (The Midnight Meat Train, 2000's Versus), The Price We Pay begins as a crime thriller, but by the end it's more of a splatter film with a villain fit for a slasher movie.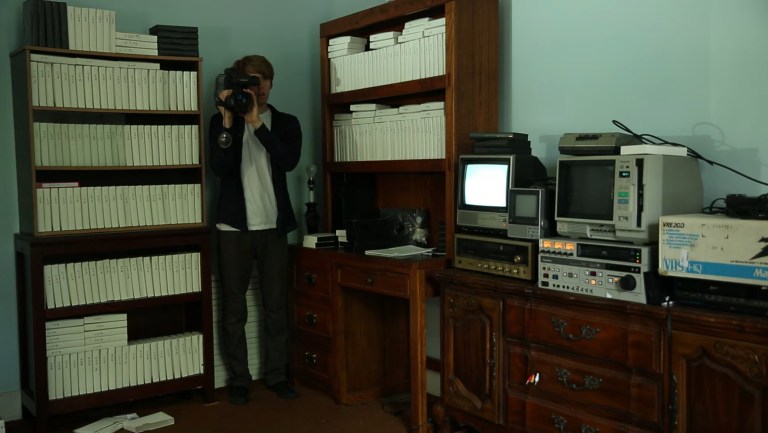 LandLocked is the most unique horror movie of 2023 so far. After the death of his father, Mason visits his old family home which is scheduled to be torn down. While there, Mason finds a VHS camera that can see into the past. As Mason records video in and around the house he grew up in, the images he puts on tape show himself, his brothers, and his parents at various times throughout their past. Unfortunately, with the joy of nostalgia comes the knowledge that those times are gone forever. Director Paul Owens used real home movies from his childhood as the video we see Mason (Paul Owens' actual brother) recording, and that combined with the naturalistic tone give LandLocked a feeling of something that is close to real life, yet just beyond our grasp.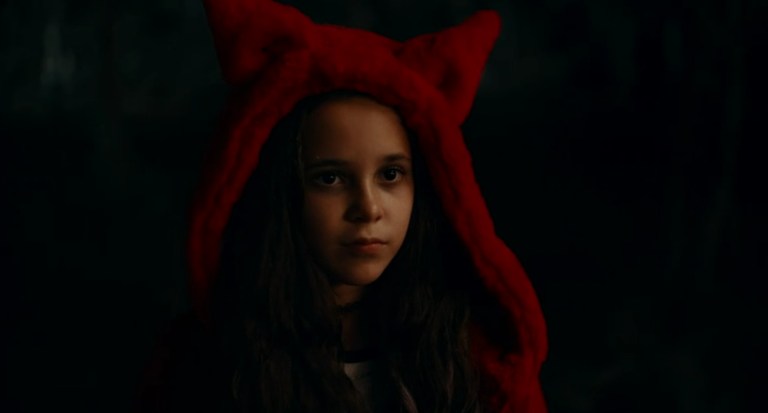 There's Something Wrong with the Children is like The Bad Seed (1956) crossed with a sci-fi monster movie. The story follows two married couples vacationing in neighboring cabins in the woods. One couple has kids, a young girl and boy, and the other couple is childless. The kids begin acting oddly after they visit a strange pit in the woods, and the four adults are in for a day and night of terror as the children become increasingly dangerous. The movie throws in a bit of psychological horror as the plot unfolds, but in the end There's Something Wrong with the Children turns out to be a fun monster movie with a few really nice twists.
M3GAN needs no introduction to horror fans. From her viral dancing to her cheerfully blunt attitude, the killer doll landed in theaters in January to high praise. M3GAN became the first horror hit of 2023, and the film's success reaffirmed the value of PG-13 horror while also guaranteeing a sequel (coming in 2025). Is M3GAN the beginning of a franchise that will one day rival Chucky's decades of killer-doll dominance? Time will tell, but for now, people can't seem to get enough of M3GAN.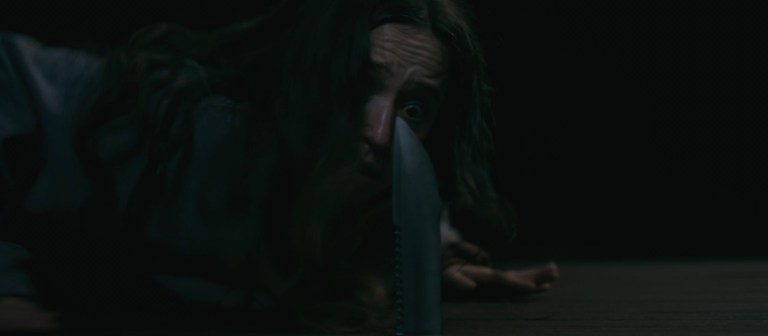 Timely horror can be a tricky thing to pull off. Released on Peacock in January of 2023, a movie about masks and self-quarantine could very easily turn people away if this highly-charged topic isn't handled well. Thankfully, Sick gets just about everything right. Sick stars Gideon Adlon and Beth Million as Parker and Miri, two friends who are spending quarantine in Parker's family lake house. Their first night in isolation turns deadly when a masked man with a knife arrives. Sick is a straightforward slasher movie with great chases, good kills, and just enough dark comedy to make it fun.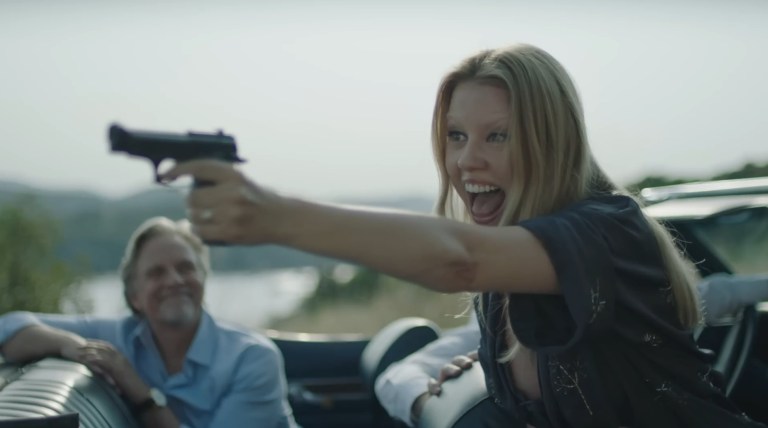 What would you do if you could get away with murder (and any other crimes you can think of)? To oversimplify, that's the basic question posed by Infinity Pool. The film is about a couple, James (Alexander Skarsgård) and Em (Cleopatra Coleman), who run into trouble with the law while vacationing in a foreign country. James is sentenced to death, but the local government offers a special incentive for wealthy tourists that allows them to walk away after certain payments and actions are completed. James then falls in with a group of fellow tourists, led by Gabi (Mia Goth), who take full advantage of their privileged status by going on binges of sex, drugs, and murder. Infinity Pool is uncomfortable and grotesque, and it's the kind of movie that will stick with you days after watching.
Most Anticipated 2023 Horror Movies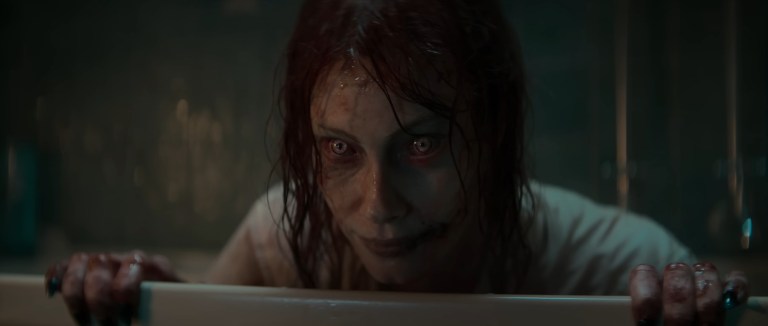 Since it's still early in the year, here is a brief list of our most-anticipated 2023 horror movies that are awaiting release. For a more comprehensive list of new movies, visit our constantly-updated New/Upcoming Horror Movies article.
Knock at the Cabin (in theaters Feb. 3) – M. Night Shyamalan's latest film looks like another gut-wrenching thriller.
Winnie the Pooh: Blood and Honey (Feb. 15) – Campy and bloody, this is easily the most anticipated micro-budget slasher of the year.
Cocaine Bear (in theaters Feb. 24) – A drug-fueled bear goes on a killing rampage. We need more movies like this.
Scream VI (in theaters March 10) – Seeing Ghostface loose in New York City will be a fantastic change of pace for the Scream series.
Kill Her Goats (releasing in March) – This low-budget, throwback slasher promises 100% practical gore effects as Kane Hodder murders various people as a hulking goat-man.
Renfield (in theaters April 14) – Nicholas Hoult and Nicolas Cage as Renfield and Dracula are the two main reasons this horror-comedy will be great.
Beau is Afraid (in theaters April 21) – Ari Aster's "nightmare comedy" may be his way of moving away from absolute horror, but we are totally intrigued by the concept.
Evil Dead Rise (in theaters April 21) – If this is going to be as mean and nasty as the 2013 Evil Dead, count us in.
Insidious: Fear the Dark (in theaters July 7) – Patrick Wilson takes the directing duties in this latest entry in the long-running series.
Saw X (in theaters October 27) – How will this new Saw movie fit into the rather convoluted mythology of the franchise? We're intrigued to find out.
Subspecies V: Blood Rise (release TBD) – The underrated Subspecies vampire series returns after more than two decades.
The Boogeyman (release TBD) – One of Stephen King's creepiest short stories finally gets the feature-film treatment.
Related Lists