'Living With Chucky' Review: A Celebration of Horror's Greatest Killer Doll and the Bonds He's Created
Living With Chucky is a heartwarming experience for anyone who has ever been a fan of the Chucky movies.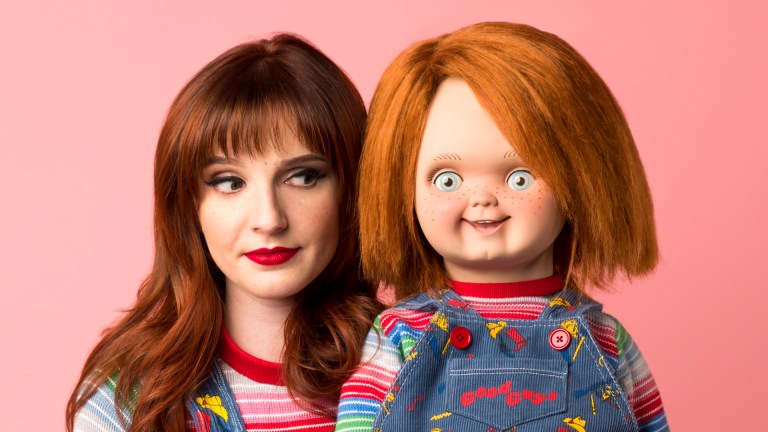 Living With Chucky Review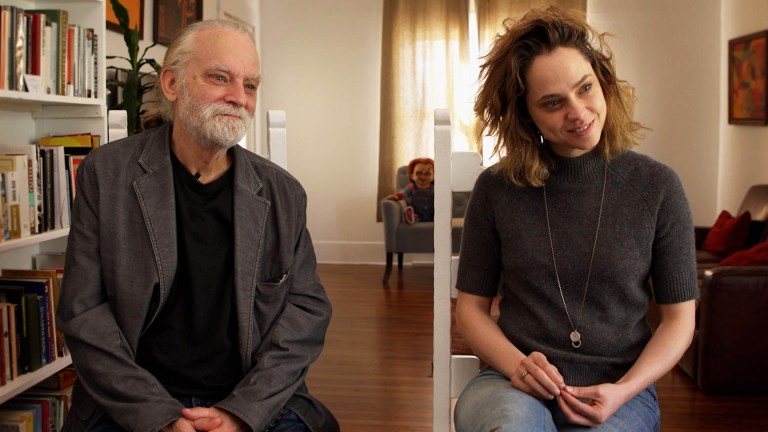 Chucky was introduced to the world in Child's Play (1988). Three and a half decades later, the Child's Play/Chucky franchise is still going strong. Many horror fans have spent most, if not all, of their lives with the iconic killer doll. For Kyra Elise Gardner, the writer and director of the documentary Living With Chucky, the connection is even stronger.
Kyra was very young when her father Tony Gardner joined the Chucky franchise as the new head of the special effects department, so Chucky is a huge part of her life. For Kyra, meeting the actors and crew members she'd only ever known through the movies and through her father served as the inspiration for Living With Chucky. The moments when the documentary focuses on the familial bonds formed by the cast and crew, and when it focuses on the effects Chucky has had on Kyra's relationship with her father, are where Living With Chucky is at its best.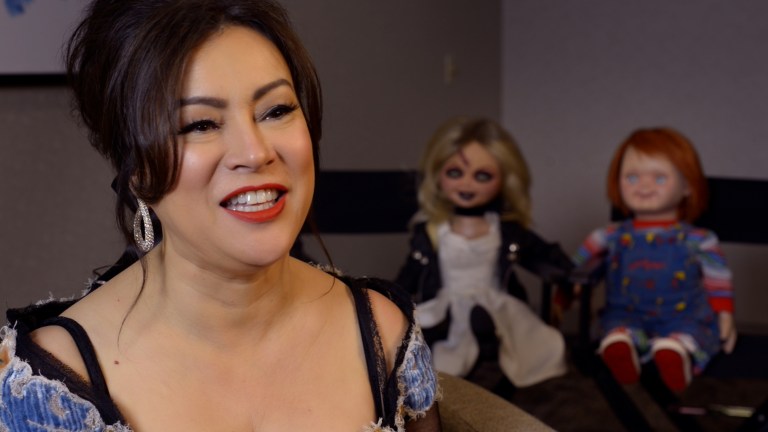 As a documentary, Living With Chucky can be broken down into two distinct parts. For about the first three-quarters of the film's runtime, Living With Chucky is structured as a retrospective of the franchise. There is a chapter devoted to each of the seven movies in the series, from Child's Play (1988) to Cult of Chucky (2017), with a clear visual cue for each transition to the next film. Some movies get a good amount of time (e.g. Child's Play, Seed of Chucky), while others only get a few minutes (e.g. Child's Play 3).
Each movie gets a very basic plot overview with a focus on behind-the-scenes stories from members of the cast and crew of each film. If you're a die-hard Chucky fan who has listened to all the DVD/Blu-ray commentaries over the years and have spent time looking at Chucky trivia, you'll have heard versions of some of the stories told within Living With Chucky before. But even for the most obsessive fan, there is also a lot of information you probably haven't heard. Hardcore will likely see the retrospective portion of the movie like a stream of pleasant memories, while casual fans will learn many interesting facts.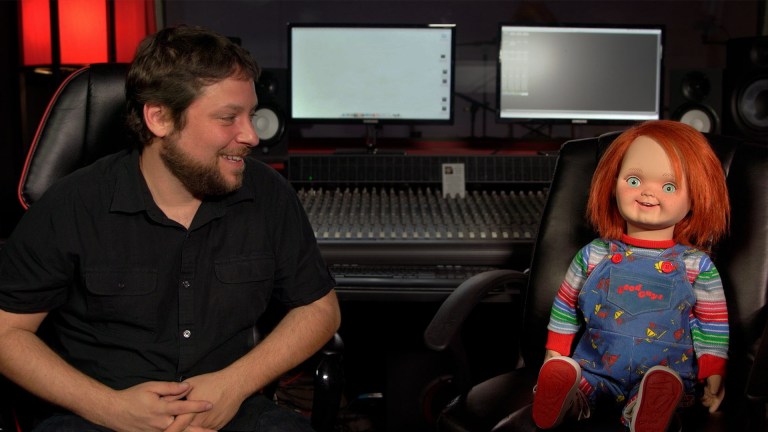 As mentioned above, the retrospective portion of Living With Chucky includes interviews from people who have brought the Chucky films to life. The documentary also includes interviews with people who are not directly involved with the franchise, but who are experts in their fields. For example, longtime Fangoria editor Tony Timpone gives his perspective as a horror journalist, veteran horror actor Lin Shaye gives context of how slashers were changing in mid-1980s, and Abigail Breslin gives her insight as a child actor like Alex Vincent (Andy Barclay). While their commentary is interesting and adds additional context and perspective, some viewers of Living With Chucky may find themselves wanting to spend more time with the core Chucky family and less time with everyone else.
Family is where Living With Chucky shines. After the retrospective portion of the movie is complete, Kyra Gardner introduces herself as the filmmaker behind the documentary we're watching. During the final 25 minutes, we learn about the struggles of being the daughter of a filmmaker who is away from home for weeks at a time. We learn about the people that Kyra sees as an extended family, but whom she'd never met in person prior to making this documentary. We also learn about how the people responsible for the Chucky franchise have become as close as family. And in Brad and Fiona Dourif's cases, we see how being family can make things odd where you become cinematic enemies and, at times, different versions of the same character.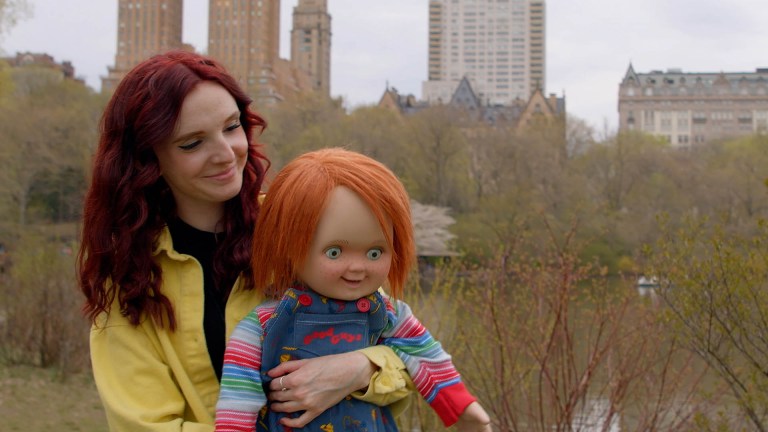 The "family" part of the movie also transitions into the cast and crew of the franchise talking about fans of the series as if we are all one gigantic extended family. As an ongoing cinematic saga, Chucky is an amazingly inclusive franchise. As a longtime fan, it's great to see that inclusivity and appreciation expressed by the core people responsible for bringing that story to life.
The final portion of Living With Chucky is completely heartwarming to anyone who has ever been a fan of the Chucky movies. The franchise is one of the very few film series where many of the same people in front of and behind the camera return time and time again. Just as Chucky's on-screen family has grown exponentially over the decades, so has Chucky's filmmaking family. We've bonded with these characters, and by proxy, with these actors and filmmakers who genuinely seem to love what they do. It's wonderful seeing them express those emotions in the documentary.
Living With Chucky Review Summary & Recommendation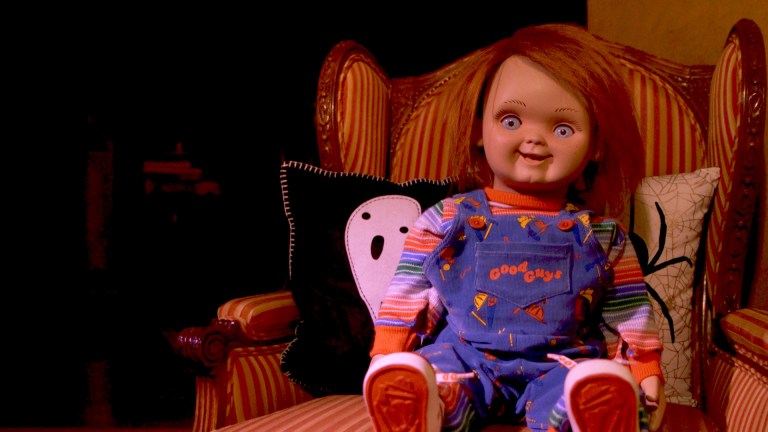 Living With Chucky is absolutely recommended for any fan of the Chucky movies. From die-hard to semi-serious, there's something in the documentary for every Chucky fan. A casual fan's enjoyment may vary, but there are still plenty of fun stories and enough universal appeal to keep most casual fans interested. The first three-quarters of the movie are good, but the final quarter is easily the best. A viewing recommendation: watch Living With Chucky with a fellow fan if you can. Seeing the bonds formed by the people involved in making the movies will likely spark memories of the friends you've made over your shared fandom, and of the memories you've made with Chucky over the years.
Living With Chucky streams on SCREAMBOX beginning April 4, 2023. In addition to a fantastic selection of horror movies, Screambox also has a solid selection of documentaries you can check out. After Living With Chucky, we might suggest watching Pennywise: The Story of It.
Talent Interviewed for Living With Chucky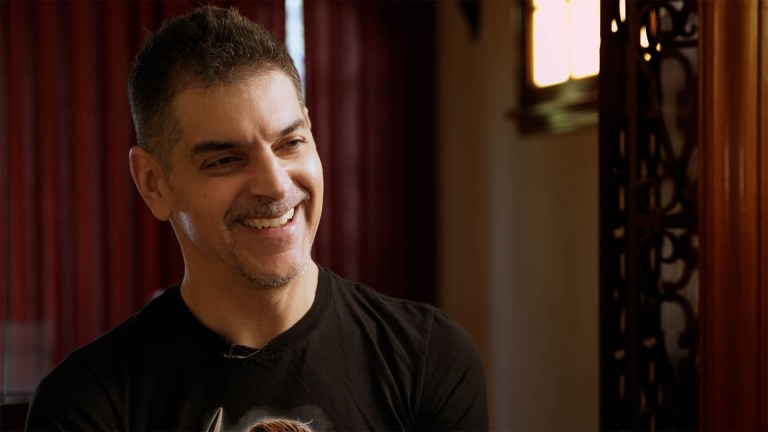 Talent from the Chucky Franchise
Brad Dourif – Plays Charles Lee Ray and is the voice of Chucky.
Fiona Dourif – Plays Nica Pierce, the younger Charles Lee Ray in the 1980s (Chucky season 1), and Chucky when he is possessing Nica's body.
Alex Vincent – Plays Andy Barclay, the young boy who was the first to encounter Chucky as a murderous, possessed doll. Alex plays Andy in every appearance of the character except for Child's Play 3.
Jennifer Tilly – Plays Tiffany Valentine, and she is the voice of the Tiffany doll. She also plays a fictionalized version of herself in Seed of Chucky, and she plays Tiffany inhabiting Jennifer Tilly's body after that (as well as Jennifer Tilly inhabiting a Tiffany doll in Chucky season 2).
Christine Elise – Plays Kyle, Andy's foster sister, beginning in Child's Play 2. The character was brought back in Cult of Chucky, and she appears in the Chucky television series.
Billy Boyd – Plays the voices of the doll version of Glen and Glenda (the child of Chucky and Tiffany).
John Waters – John Waters is a cult-film icon, and he plays Pete Peters in Seed of Chucky.
Adam Hurtig – Plays Officer Stanton in Curse of Chucky, and Michael in Cult of Chucky.
Don Mancini – The creator of Chucky. He wrote or cowrote every movie in the franchise, he directed three of the movies, and he is a writer, director, and executive producer on the Chucky television series.
David Kirschner – Producer or executive producer for every movie in the franchise, and for the TV series. He also played a critical role in the creation of the animatronic Chucky dolls.
Tony Gardner – Supervises the animatronic and puppeteering team for the franchise since Seed of Chucky. He also acted as a version of himself in Seed of Chucky.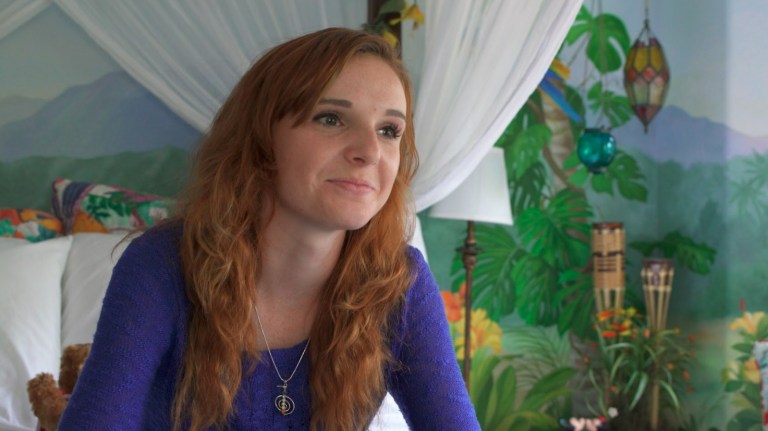 Talent from Outside the Chucky Franchise
Tony Timpone – Longtime editor at Fangoria magazine, rising to editor-in-chief before moving on.
Lin Shaye – Prolific actor in genre films. Has become extremely well-known for her prominent roles in horror movies.
Marlon Wayans – Filmmaker and horror fan. Co-created the Scary Movie franchise.
Abigail Breslin – Actor who has appeared in numerous horror movies including Zombieland (2009) and Maggie (2015).
Elle Lorraine – Actor who starred in Bad Hair (2020), a horror film which Tony Gardner worked on as the makeup effects designer and a puppeteer.
Dan Povenmire – Animator, director, and voice actor known best for co-creating the animated series Phineas and Ferb.
James A. Janisse – Creator and host of the popular Dead Meat YouTube channel.
Cindy Gardner – Kyra Gardner's mother.
Kyra Gardner – The writer/director of Living With Chucky. Tony Gardner's daughter.
Frequently Asked Questions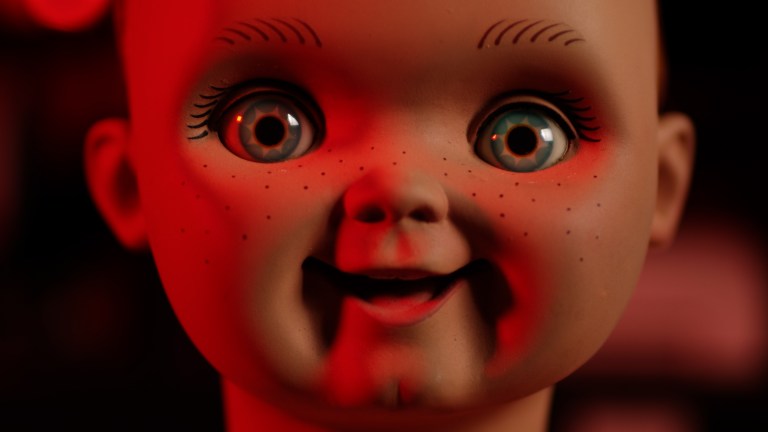 Where can I watch Living With Chucky?
Is Living With Chucky available on DVD or Blu-ray?
Living With Chucky will release on Blu-ray on April 18, 2023.
What is Living With Chucky about?
Living With Chucky is a documentary that serves as a retrospective of the Chucky franchise, and as a look at the bonds created by the cast and crew.
Is the Child's Play remake included in Living With Chucky?
No, the 2019 Child's Play remake is not mentioned in Living With Chucky. Considering it is a completely separate work unrelated to the main Chucky continuity and creative team, it makes sense that it is left out.
Is the Chucky television series included in Living With Chucky?
The Chucky TV series is not part of the retrospective portion of the film. Living With Chucky focuses on the seven main films: Child's Play (1988), Child's Play 2, Child's Play 3, Bride of Chucky, Seed of Chucky, Curse of Chucky, and Cult of Chucky.
Is Living With Chucky related to The Dollhouse?
The Dollhouse is a short film created by Kyra Gardner while she was studying at Florida State University. The short, which is about seven minutes long, focuses on the family dynamic of the cast and crew of the Chucky franchise. Essentially, it is like an extremely condensed version of the final half-hour of Living With Chucky.

The Dollhouse had its premiere at film festivals in 2017, and it was first included on the DVD/Blu-ray for Cult of Chucky. If you've seen The Dollhouse, you'll recognize some of the interview segments. However, even though a few interview quotes are reused for Living With Chucky, they are very different films, and Living With Chucky has many brand-new interviews. If you enjoy The Dollhouse, you'll enjoy Living With Chucky even more.
Further Reading