14 Must-Watch Horror Movies on Tubi in June 2023
Catch up on the horror movies and thrillers you can't miss in June on Tubi.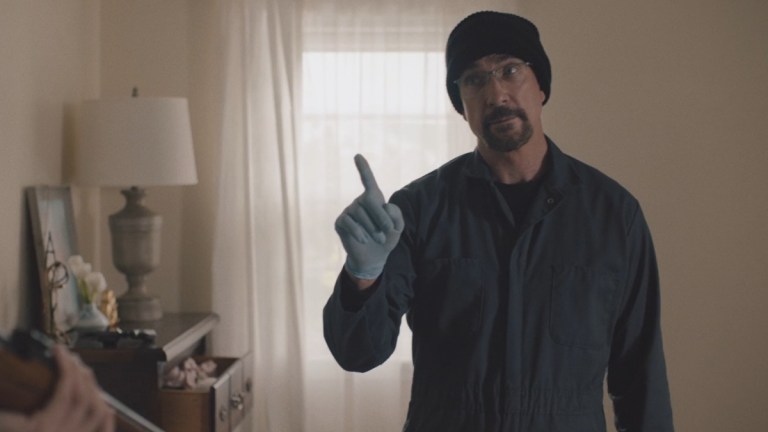 Tubi is a fantastic streaming option for horror fans. All of its movies are free to watch (with limited commercial breaks), and it has one of the widest selections of horror movies of any major streamer. From modern horror, to classics, to cult classics, to no-budget schlock, Tubi caters to just about any horror film fan's tastes. Collected here are 14 must-see horror movies that cover a broad rage of what Tubi has to offer.
Must-Watch Horror Movies on Tubi in June 2023
Release Date: November 16, 2018
Why Watch It? The tension and suspense in this serial killer movie are phenomenal. Also, the way this serial killer story plays out from the perspective of a son investigating his father's possible crimes adds a unique and emotional spin to the genre.
Official Description: A picture-perfect family is shattered when the work of a serial killer, with a body count of at least ten women, hits too close to home.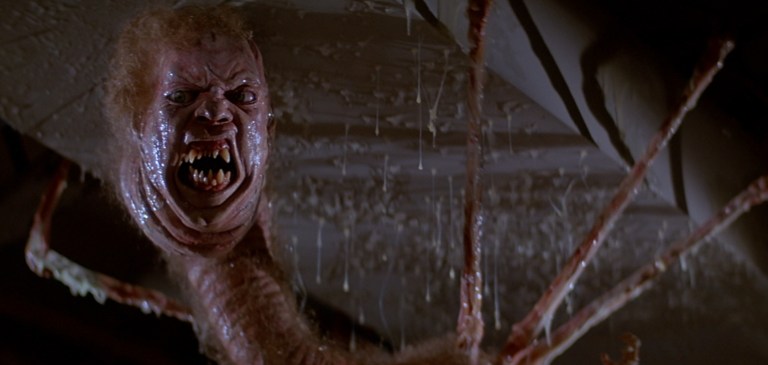 Release Date: June 25, 1982
Why Watch It? The Thing is one of the greatest horror movies ever made. It has a simple yet incredibly effective premise played wonderfully by its phenomenal cast. The special effects are still creepy to this day, and the ending of the movie is perfection.
Official Description: A research team at an outpost in Antarctica becomes the prey of a 100,000-year-old shape-shifting alien that assumes the appearance of its victims.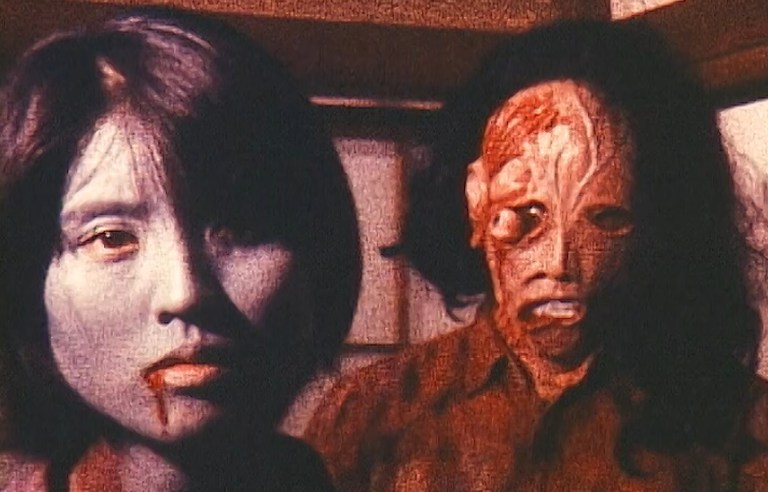 Release Date: 2014
Why Watch It? Bloody Muscle Bodybuilder in Hell is a Japanese supernatural horror movie very clearly inspired by Sam Raimi's Evil Dead movies. It's silly and gory, and at just over an hour long it is a quick watch if you're looking for something light and fun.
Official Description: Trapped inside a haunted house, a body builder named Shinji must save himself and his friends from a demonic ghost before it's too late.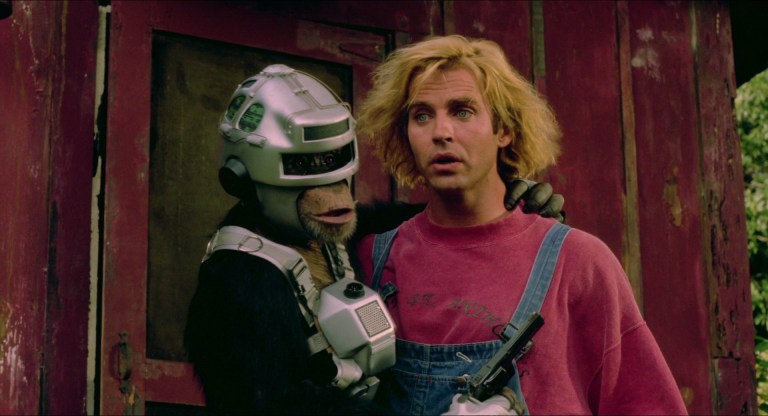 Release Date: March 6, 1992
Why Watch It? Stephen King sued to get his name taken off the title since the movie has very little to do with his short story of the same name, but don't let that stop you from checking out The Lawnmower Man. It's a relic of early 1990s sci-fi horror that is completely ridiculous and utterly awesome. Blending wonderfully dated computer animation (which was great for its time) with a cheesy cyber-horror story, The Lawnmower Man is fantastic.
Official Description: Dr. Lawrence Angelo (Pierce Brosnan) is a brilliant scientist obsessed with perfecting virtual reality software. When his experiments on animals fail, he finds the ideal substitute – Jobe Smith (Jeff Fahey), a slow-witted gardener.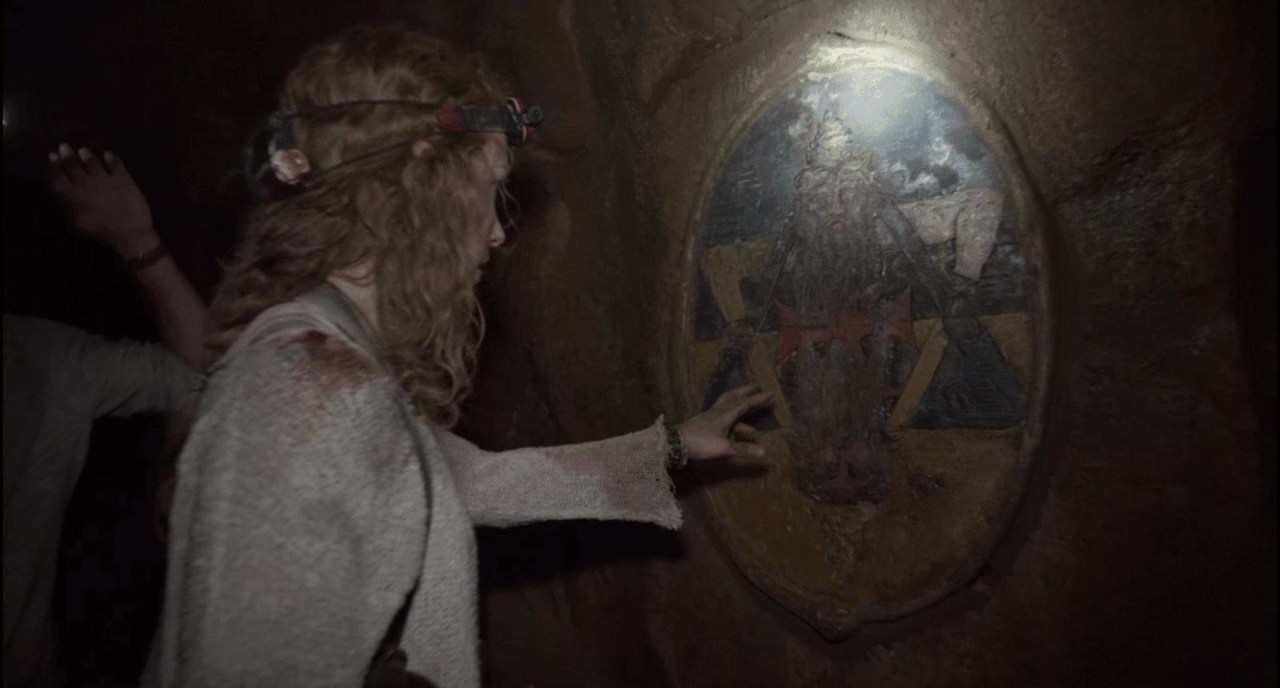 Release Date: August 29, 2014
Why Watch It? As Above, So Below is a great found footage film, and it's one of the best horror movies of the 2010s. The scares build up gradually throughout the film, firmly establishing the characters before the real craziness starts. And when the craziness does start, it's a reality-bending trip.
Official Description: Paris, the City of Light, becomes a terrifying descent into horror when explorers find more than human remains in the miles of catacombs below.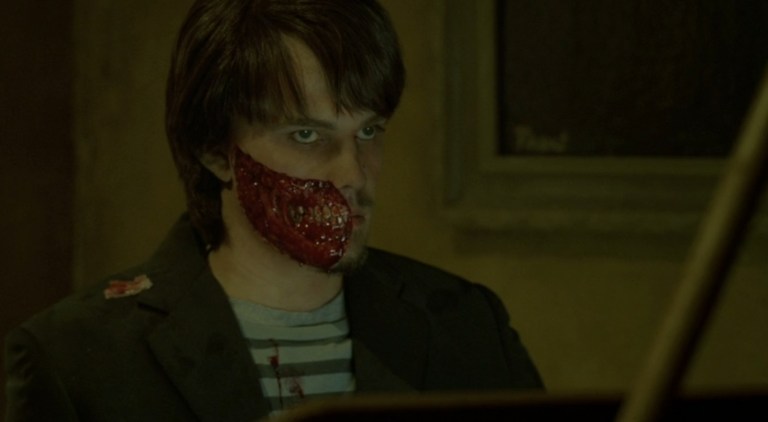 Release Date: May 6, 2005
Why Watch It? House of Wax might have come out in the era of endless horror remakes, but it is one of the better slasher movies of its time. It has surprisingly good special effects, and there are some really nasty sequences of violence scattered throughout the movie.
Official Description: A group of college kids on their way to a football game fall prey to murderous twin brothers, in an abandoned town that houses wax-coated corpses.
Release Date: October 1, 1981
Why Watch It? Kung Fu Zombie is a Hong Kong martial arts comedy film with a supernatural twist. One of the highlights includes a vampiric fighter who kicks a person's head clean off and then then drinks blood from the geyser-like neck stump.
Official Description: A man faces a terrifying fight for life after his father enrages a psychotic exorcist who unleashes an insane zombie army against their family.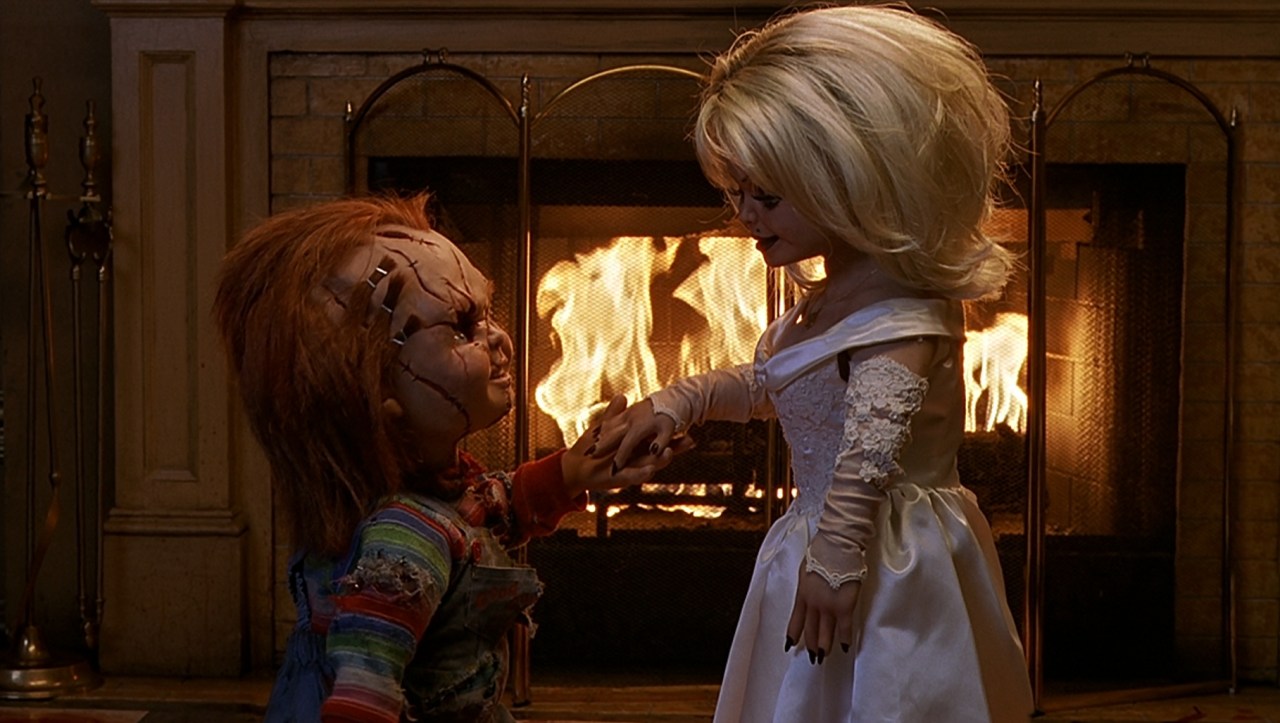 Release Date: October 16, 1998
Why Watch It? Bride of Chucky might be the best entry in the entire Child's Play / Chucky franchise. It fully embraces the comedy of the Chucky character (as voiced by Brad Dourif), it introduces Tiffany (Jennifer Tilly), and it has some truly great kills fr a slasher movie. The rest of the franchise is also currently available on Tubi, with the exceptions of the first film from 1988 and the Chucky television series.
Official Description: Chucky is brought back to life by his fiancé. For their honeymoon, the newlyweds hit the road, leaving a trail of murder and mayhem behind them!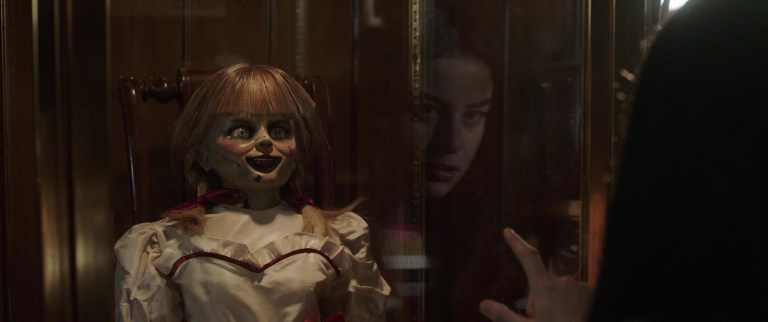 Release Date: June 26, 2019
Why Watch It? Annabelle Comes Home sometimes gets lost within the larger Conjuring universe, but its probably the most daring movie of the franchise. Though it does have supernatural scares like the rest of the movies in the series, Annabelle Comes Home is so over-the-top with its multiple spirits (including a hellhound and a possessed board game) that it's almost like a comedy.
Official Description: Demonologists Ed and Lorraine Warren thought they'd safely locked away the possessed doll Annabelle, but the evil spirit is determined to wreak havoc.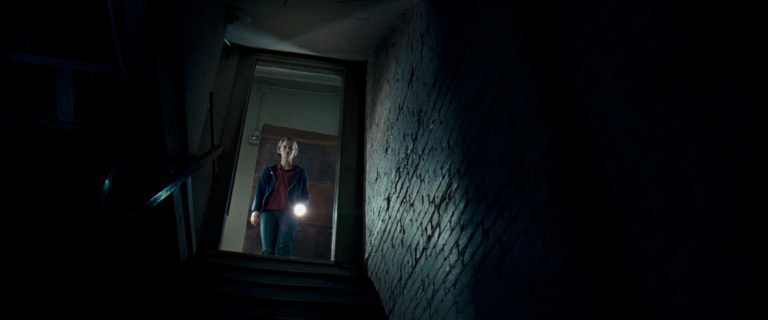 Release Date: February 3, 2012
Why Watch It? The Innkeepers is a ghost movie that builds quiet tension on its way to an impactful finale. The ghost-hunting main characters (played by Sara Paxton and Pat Healy) are also entirely engaging, making the movie at times feel like a fun, light comedy that just happens to have ghosts in it.
Official Description: The last two employees of a century-old hotel in New England try to prove it's truly haunted just as sinister guests start to check in and alarm them.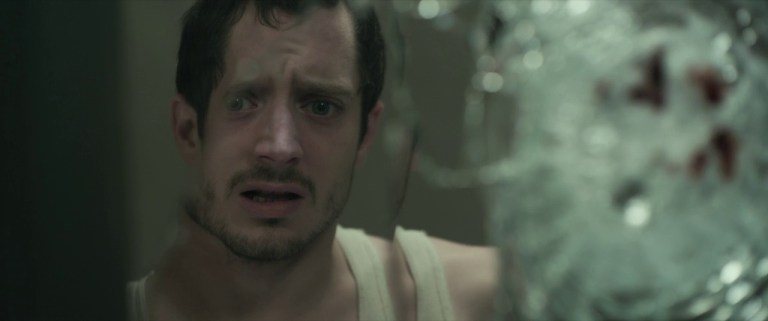 Release Date: June 21, 2013
Why Watch It? Maniac puts viewers in the role of a deranged serial killer by presenting nearly the entire movie from a first-person point of view. This is a movie for people who want something gruesome and disturbing.
Official Description: A scalping serial killer with a mannequin fetish struggles to control his murderous impulses after falling in love with a talented photographer.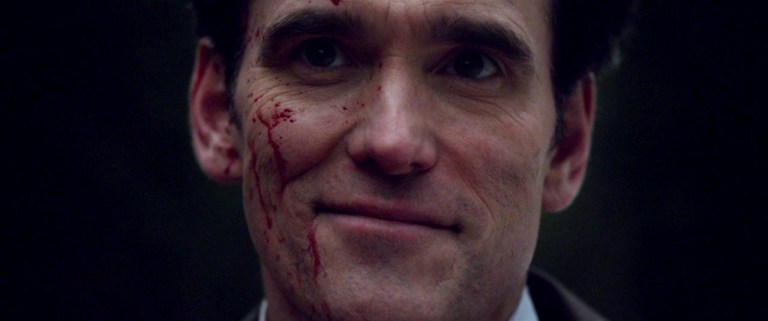 Release Date: November 28, 2018
Why Watch It? If you're interested arthouse horror, The House That Jack Built is one of the most accessible recent films to fit that description. Matt Dillon's performance as a brutal serial killer is unnerving, and the way his various deeds are presented are as chilling as they are mesmerizing.
Official Description: An architect-turned-serial killer who views murder as art recounts his "life's work" in this audacious film from visionary Lars von Trier.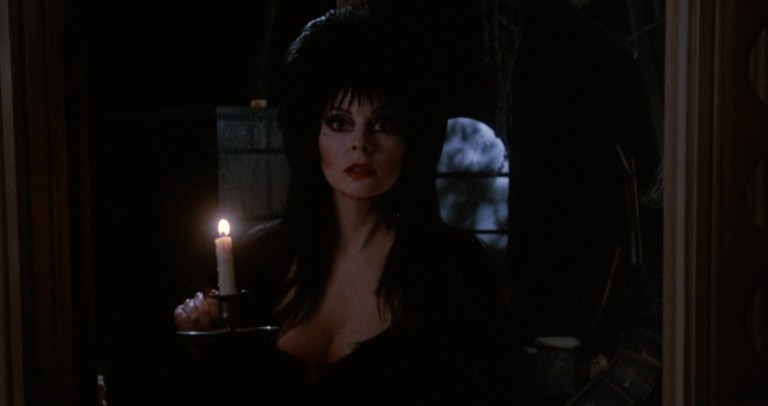 Release Date: September 30, 1988
Why Watch It? Elvira, the queen of camp, stars in on of the funniest fish-out-of-water movies in Elvira: Mistress of the Dark. The movie is all about groan-worthy comedy presented in the silliest way, and it's wonderful.
Official Description: With dreams of performing on the Vegas strip, a buxom TV host tries to raise her own budget, but her outlandish methods get her into some trouble.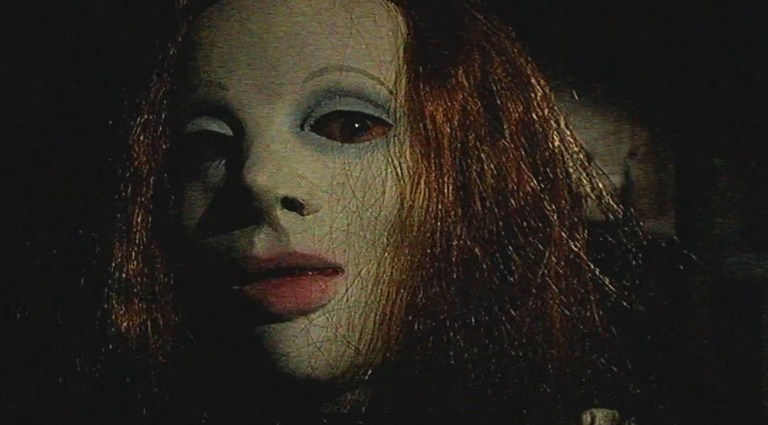 Release Date: April 27, 2007 (Tribeca Film Festival)
Why Watch It? The Poughkepsie Tapes is creepy found-footage of a fictional serial killer, compiled into a pseudo-documentary. The movie is extremely well done which makes it an uncomfortable viewing experience for many people.
Official Description: Police discover hundreds of hours of videotaped murders, opening a nightmarish window into the mind of a monstrous and prolific serial killer.
Horror & Thriller Movies Coming to Tubi during June
Added to Tubi June 4.
Added to Tubi June 9.
Added to Tubi June 10.
Deadly Secrets of a Cam Girl (2023) – Coming to Tubi June 6 – A student working as a cam girl becomes entangled in a mystery when one of her subscribers goes missing.
The Stepmother 3 (2023) – Coming to Tubi June 8 – Elizabeth Carter's (Erica Mena) devious past may catch up to her when one of the families she's ruined tries to stop her from preying on a new family.
Captive (2023) – Coming to Tubi June 15 – Scout Taylor-Compton stars in this movie about a group of stoners who break into a house, only to find someone being held captive in the basement.
Play Dead (2022) – Coming to Tubi June 17 – This cat-and-mouse style horror film is about a woman (Bailee Madison) who fakes her own death so she can steal evidence from a morgue, then discovering that the morgue's coroner has a disturbing secret.
More Horror Movie Streaming Guides