30+ Movies About the Biblical Rapture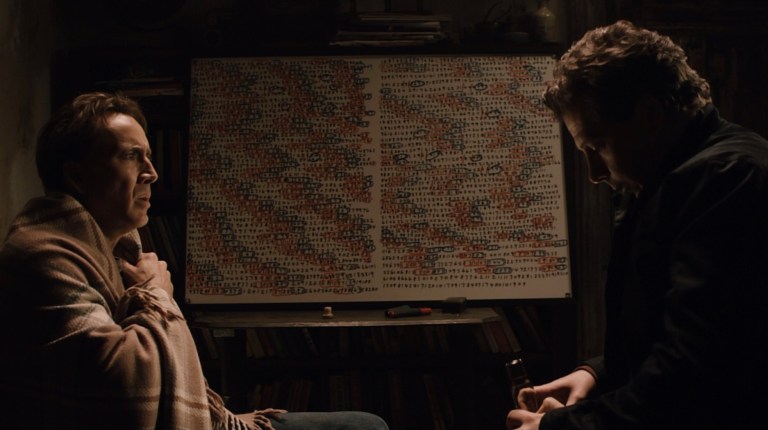 Belief in an end-times "rapture" is not a universal doctrine among all Christians, but a subset of believers, piecing together numerous Bible verses, preach that all truly born-again Christians will suddenly be snatched from Earth while alive and taken up to heaven in one fell swoop one day, leaving all nonbelievers stuck here to suffer for seven years of horrific "tribulation"—i.e., "trouble"—that occur before the Final Judgment.
Imagine the sort of chaotic insanity that would suddenly erupt if train engineers, bus drivers, plane pilots, prison guards, and numerous other workers who ensure society's smooth operation suddenly disappeared in the midst of performing their duties.
Part of the slim comfort that most horror movies afford their viewers is that they know vampires and werewolves and murderous robots really don't exist—in other words, there's an element of fantasy involved, so you can walk out of the movie theater without being scared anymore.
But at least for those who believe that the rapture will one day happen, these movies are similar to nuclear war movies in that they don't deal with fantasies, but with a horrific inevitability that will one day wipe out life on planet Earth. There's an extra element of dread when you're watching what you feel is essentially a "coming attraction" of something horrific that you believe will actually happen one day soon.
Most of the following movies are not large-scale Hollywood productions and were instead funded by evangelical ministries and shown exclusively at churches and Christian summer camps. And they're all basically working from the same basic script—the Book of Revelation and a smattering of other verses from the Old and New Testaments.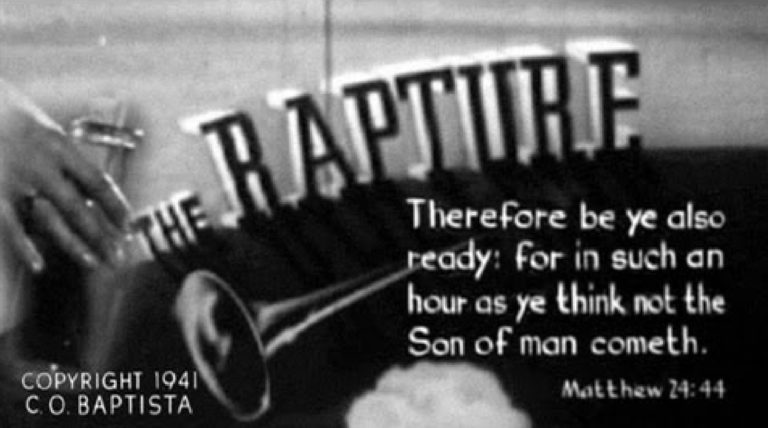 Clocking in at just over 13 minutes, this is believed to be the first rapture-themed film in cinematic history. It was produced by the Scriptures Visualized Institute, which was owned by Venezuelan-born businessman Carlos Baptista. It also introduced the idea of the chaos that would erupt after Christian workers were suddenly spirited away from their jobs: "Speeding trains will plunge unsuspecting passengers into a black eternity as Christian engineers are snatched from the throttle."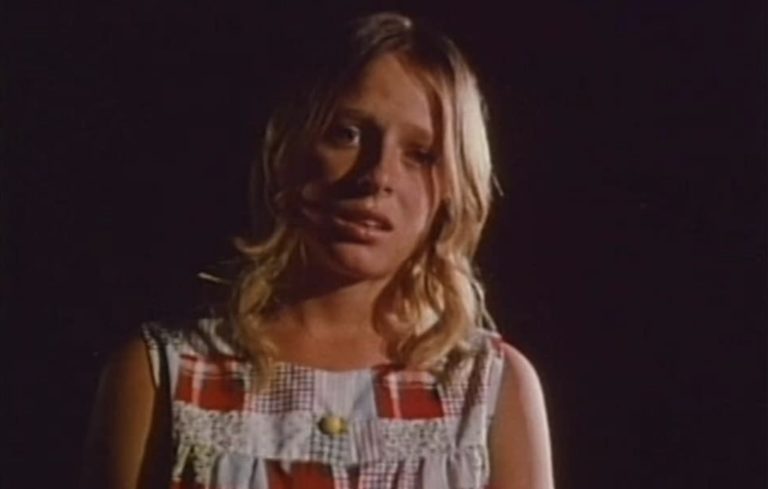 This is the first of four films by Russell Doughton and Donald Thompson that essentially defined the rapture-movie genre. (Its three sequels, covered below, are A Distant Thunder (1977), Image of the Beast (1980), and The Prodigal Planet (1983).
The main character is Patty, a nominally Christian housewife who is more fixated on personal pleasure than on pleasing God. Then one day her husband—a truly devoted Christian—and millions of other people disappear. A sinister new global government called UNITE—United Nations Imperium of Total Emergency—is swiftly set up and it demands that all citizens on Earth receive its mark.
Patty refuses to receive the mark and is subsequently persecuted. Then she wakes up and realizes it was all a dream—until she hears a radio report signaling that everything she just dreamed about is starting to happen in real life.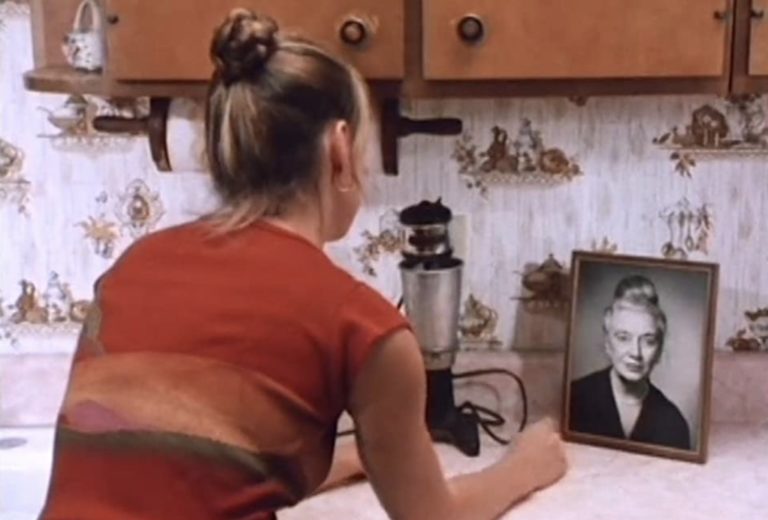 A Distant Thunder picks up five years after The Rapture ended, and Patty is in a concentration camp, but she still refuses to receive the mark of the beast. Patty and a female friend she met in the camp plot to escape into a "free" world that is ravaged by food and gas shortages as well as rampant violence. The plot device this film introduces—and it would be replicated in the two sequels—is the possibility that people who were left on Earth after the rapture can still be converted to Christianity and saved before the Final Judgment.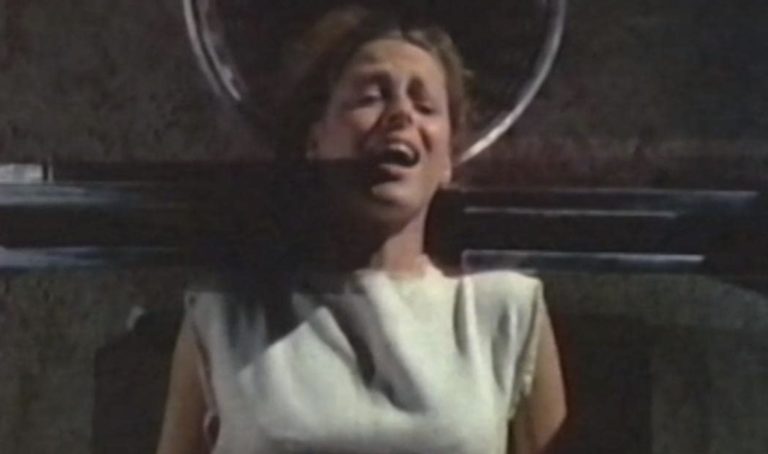 In this third installment of the series started by 1972's The Rapture, the main character David is a fundamentalist Christian dissident who aids other rebels in escaping the concentration camps while also attempting to hack computers that administer the mark of the beast. Shock Cinema Magazine compared Image of the Beast unfavorably to its predecessors in the series: "More inept than inspiring, it pushes its limp agenda with all the efficiency of a shopping cart that's missing its wheels."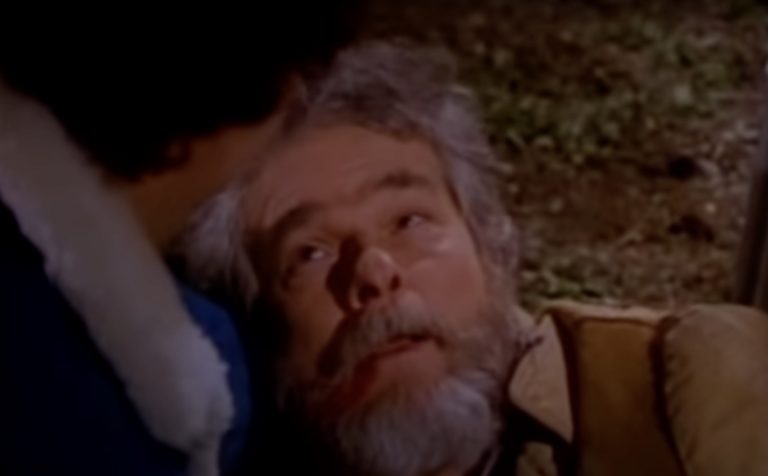 In this production from Jack Van Impe Ministries, a college professor named Stephen Miles teams up with his wife, a young girl, and a homeless drifter to survive in a brutal world riddled with natural disasters that is perched on the brink of starvation. Everyone who doesn't accept the Antichrist's tattoo, as well as everyone who claims to be a Christian, is put to death. But rather than submit, Stephen Miles leads his ragtag team into the hills to hide.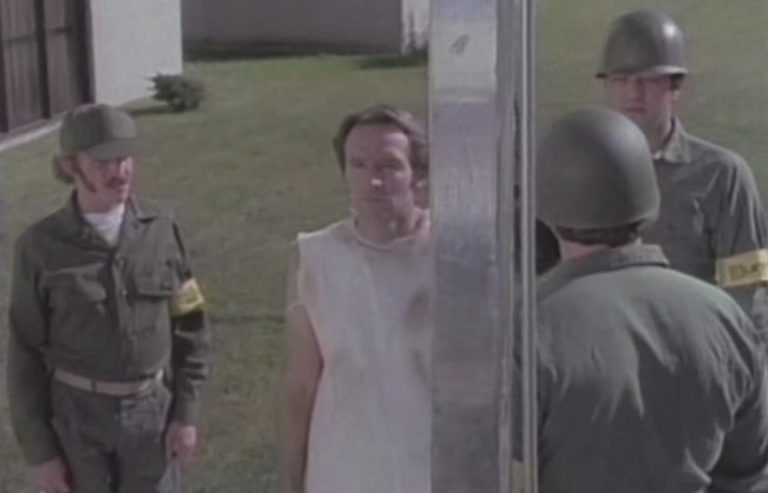 In the final installment in the four-part rapture series by Russell Doughton and Donald Thompson that started with 1972's The Rapture, the "bowl judgments" of the Book of Revelation are final poured upon Earth—festering sores, the seas and rivers turning blood-red, the sun scorching people to death, darkness reigning upon earth, lightning, earthquakes, and hundred-pound hailstones—while a group of underground Christian survivors still struggle for hope amid a seemingly hopeless world.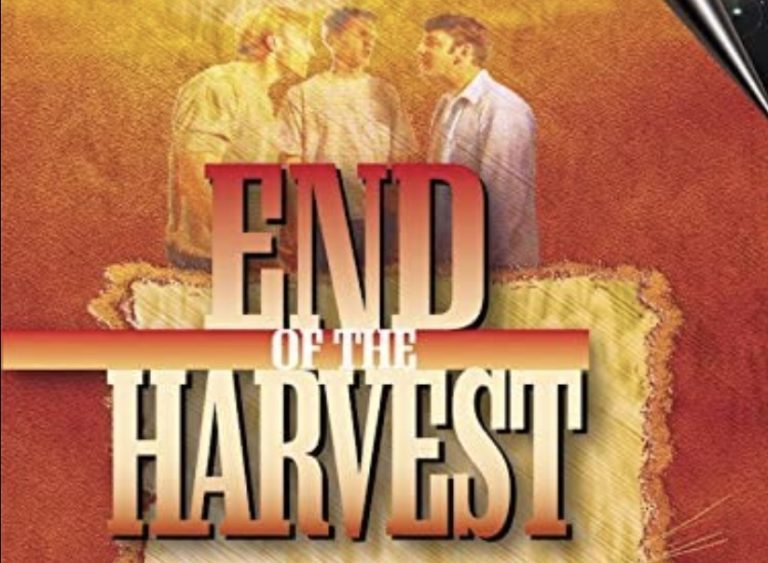 A trio of Christian college pals decide to debate a local group of atheists about biblical prophecies involving the rapture. The lead Christian debater, Scott, suddenly uncovers a revolutionary paper written by a former student decades ago that Scott feels offers incontrovertible proof that the rapture will definitely happen—and just as Scott discovers this paper, things start happening.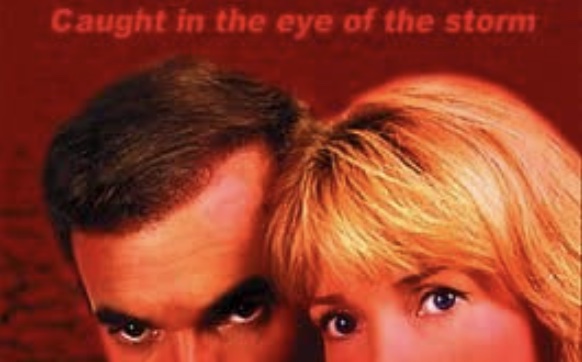 Another production from Jack Van Impe Industries in which two newscasters named Helen and Bronson are left behind on Earth after the rapture happens and are forced to cover world events as a global war involving Israel and an Antichrist figure who leads the EU seizes power. Film Atheist panned the film not only for its excessive use of stock footage, but for its very existence: "I may have found it—the worst Christian movie ever made. It is amazingly, breath-takingly, miraculously bad. It is bad on an apocalyptic scale. The bowels of Hell have nothing on this baby."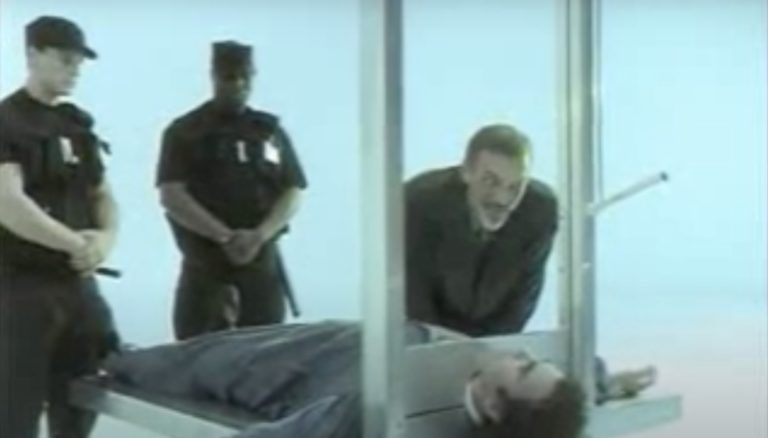 In this sequel to the previous year's Apocalypse: Caught in the Eye of the Storm, the focus shifts away from the two newscasters stranded in the post-rapture mess and toward a police officer who joins an underground Christian resistance movement known as The Haters, who must fight Satan's Army against overwhelming odds. A reviewer for Something Awful wrote: "If you're not Christian, watching this movie will probably not convert you, but it will make you feel embarrassed as hell and like a total dickweed for ever believing in anything again."
As predicted in scripture, the rapture comes in the twinkling of an eye, but in the chaos that ensues, somehow the FBI remains as a cohesive organization. Two FBI agents are assigned to investigate a shadowy man that their intelligence sources tell them is helping to train a pro-Christian militia designed to overthrow the Antichrist's regime.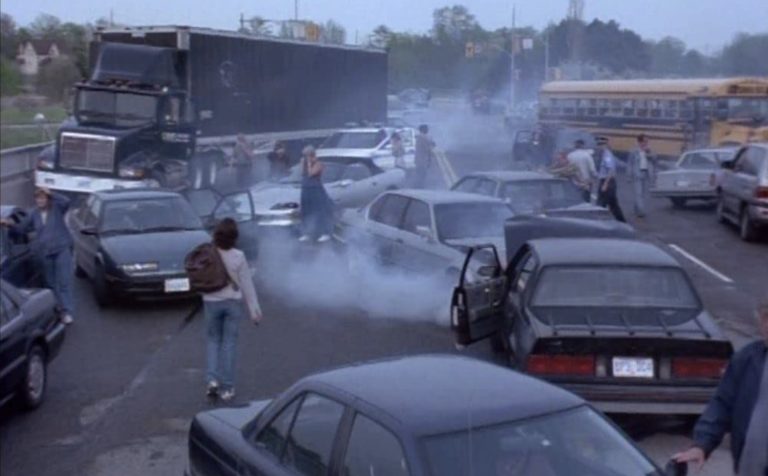 Based on a best-selling 1995 Christian novel of the same name by Tim LaHaye and Larry Jenkins, Left Behind stars former teen idol Kirk Cameron as journalist Cameron "Buck" Williams, who is left on Earth after the rapture occurs. When he finally accepts Christ, God reveals to him that the Antichrist is actually the UN Secretary General, who will seize global power by rebuilding the temple of Israel.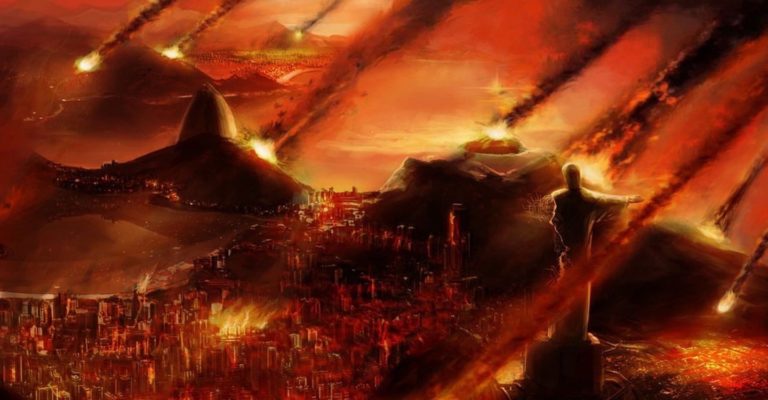 Set one week after the rapture occurs, this sequel to 2000's Left Behind brings back Kirk Cameron as "Buck" Williams, a TV journalist who is faced with the nearly impossible task of telling the truth about UN Secretary General Nicolae Carpathia—whose control of propaganda across the globe leads to his being unquestionably worshiped by the masses—is in fact the Antichrist. The Tribulation Force is a secret society/militia involved in converting unbelievers to Christianity.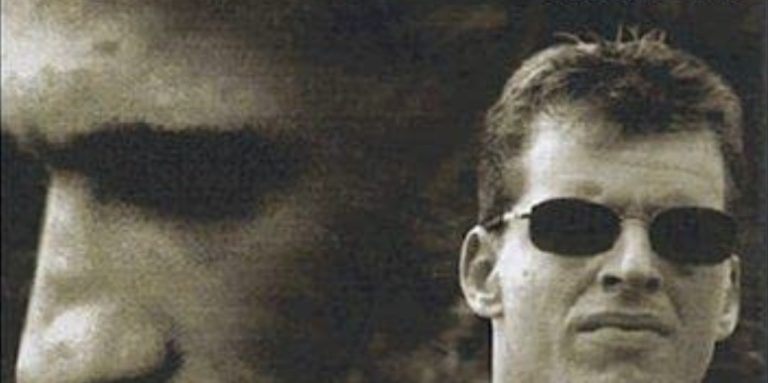 Three American lawyers head to the Philippines to defend a mega-corporation, but their mission hits a sudden snag in the form of the Apocalypse. As the world unravels around them, the lawyers are forced to look inward and confront their destinies and the planet's fate. The Independent Critic wrote, "I heard that Christianbeat magazine nominated this film for 'Christian Film of the Year' in 2002. It's a sad state of affairs for Christ if this film is the best the Christian community has to offer…this film comes off looking like a high school production."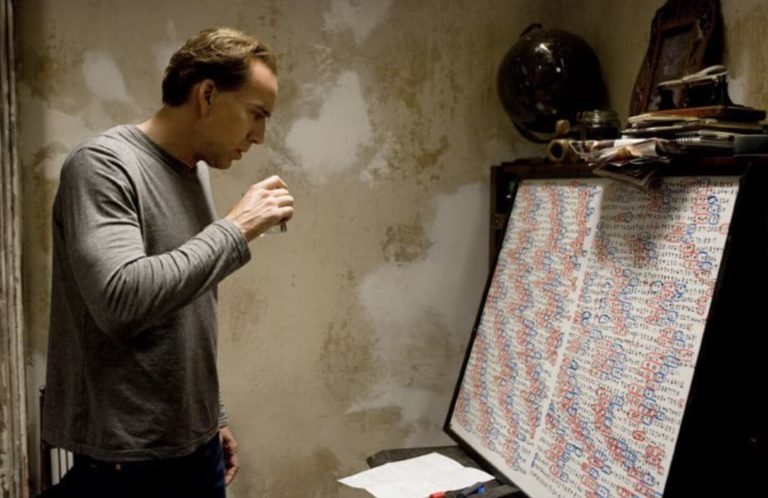 Nicolas Cage stars as widowed M.I.T. astrophysics professor John Koestler, who is able to piece together a string of numbers from a time capsule in order to link past catastrophes with potential future disasters—and thus, hopefully, ward off the apocalypse. The list of numbers correctly predicted 47 disasters that happened within the past 50 years, but three have yet to occur. What's worse, the way the numbers add up, the next catastrophe—a solar flare—is scheduled to happen the next day.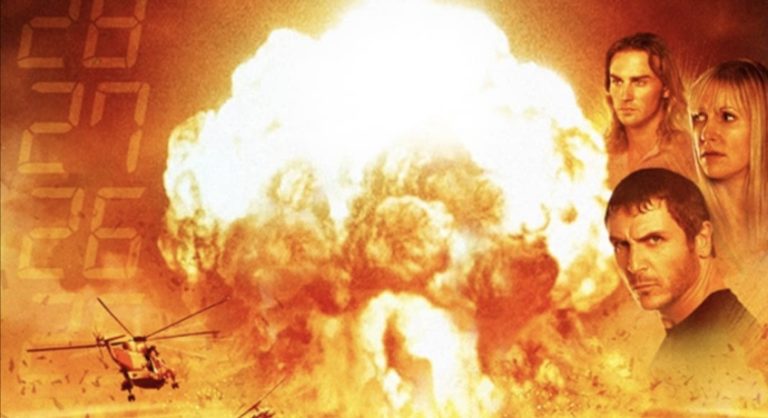 Based on televangelist John Hagee's best-selling novel, Countdown: Jerusalem (also released as Countdown: Armageddon) focuses on a female TV reporter who teams up with a CIA agent to foil the attempts of a secret satanic sect which seek to push the planet toward a World War that will set off the Seven Signs of the Apocalypse. All along the way, the reporter searches for her husband and daughter, who have mysteriously gone missing amid all the chaos.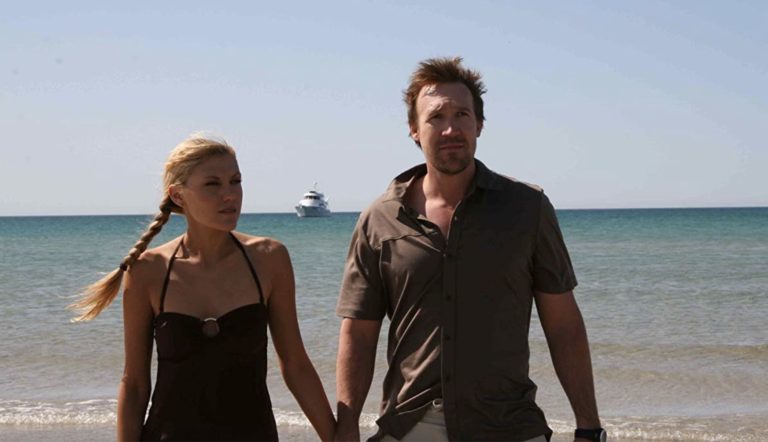 Sort of an odd fusion of rapture eschatology with the movie Groundhog Day, In the Blink of an Eye deals with a man who finds himself reliving the same nightmare day after day—until he realizes that he's living in the tribulation period after the rapture. Christian Press wrote, "While the production values aren't at the level of a major Hollywood film, this is a movie you can watch with your family and actually have significant issues to discuss."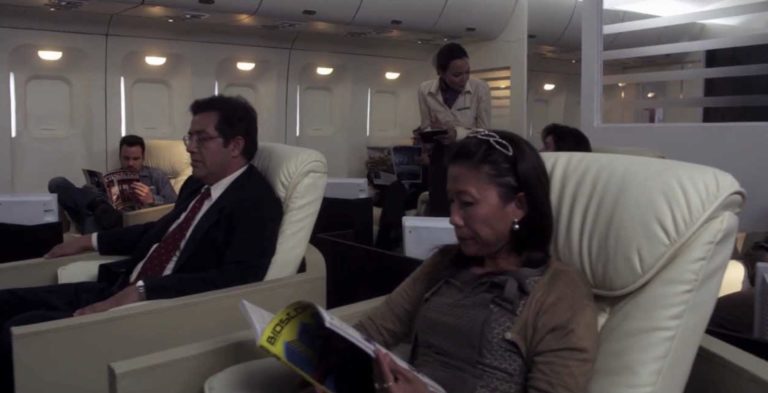 This film focuses on the "mark of the beast" section about the tribulation end times as outlined in the Book of Revelation. The main character is a former soldier named Chad Turner who, to his dismay, has already received the mark in an experimental procedure, which enables the Antichrist and his minions to track someone's every move. Chad makes it his life's mission to evade authorities and ensure that no one else gets the mark or is able to extract the one-of-a-kind microchip from his body.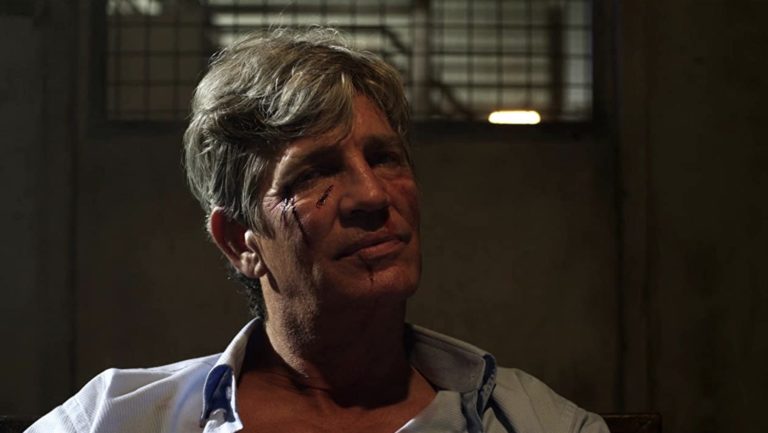 Mark 2 follows up where the original left off, and Chad Turner is still on the run from authorities, hoping to prevent them from retrieving their prototypical human-tracking microchip they've implanted in him. Amid all the chaos and disease and violence of the tribulation, Chad seeks help from God in his noble mission to save humanity from the mark of the beast.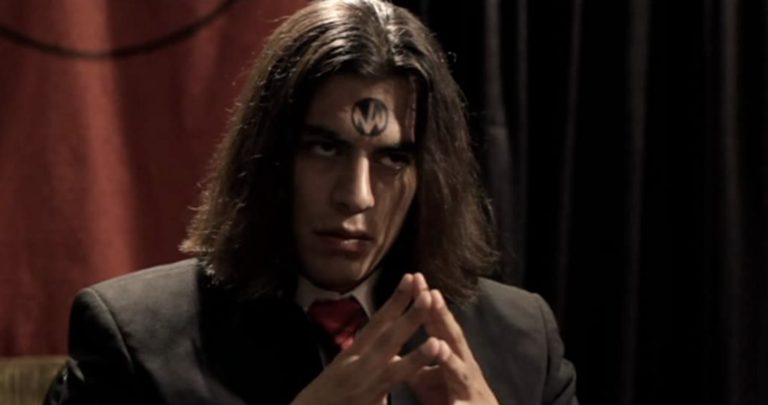 Three years after the rapture occurred, main characters Demi and Christen find themselves stuck in the Antichrist-ruled New World Order, where a bold group of Christian renegades who've refused to accept the mark of the beast are constantly evading authorities. With increasing pressure from the Antichrist to hunt down and kill everyone who refuses to accept his mark, Demi and Christian find themselves helping refugees join their small band of renegades.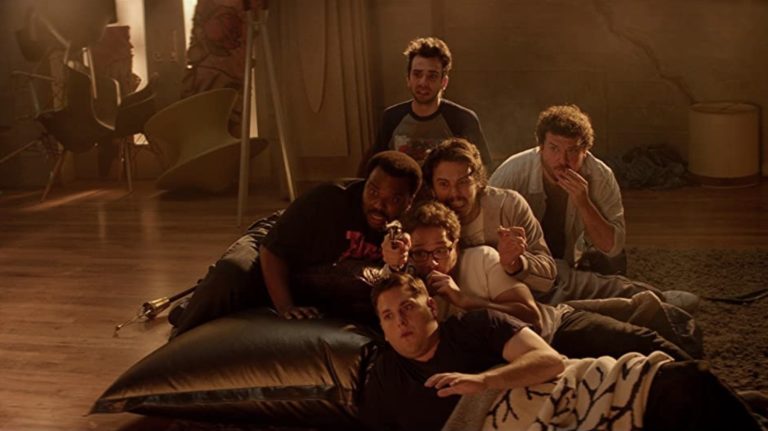 In this comedic Hollywood production starring James Franco, Emma Watson, and others as themselves, six LA celebs get stuck in Franco's house after an earthquake has leveled most of Los Angeles. Although initially skeptical, the group finally realizes they are in the midst of the apocalypse as predicted in the Book of Revelation. They survive and go to heaven, where they are entertained by the Backstreet Boys, who for some reason were not condemned to hell for their music.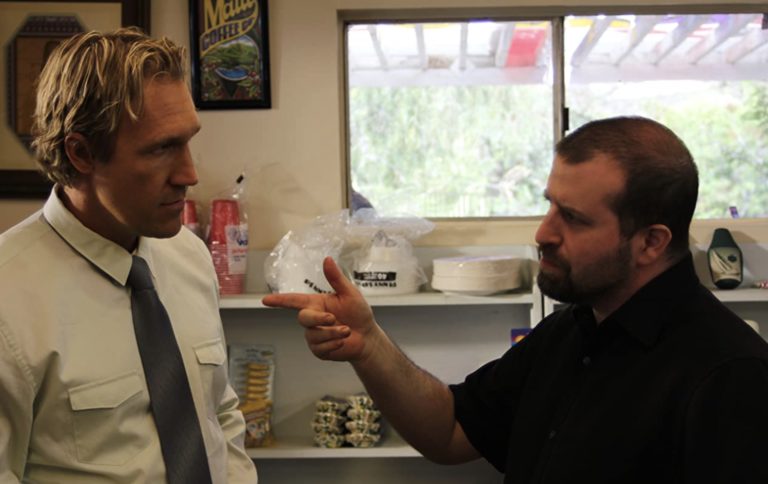 This is the first of three Revelation Road movies that pit traveling salesman Josh McManus against a roving and violent biker gang in a post-apocalyptic world as they continually cross paths in a devastated American Southwest. Josh and the bikers meet right as he's breaking up a robbery attempt by them that is ultimately foiled when the rapture occurs. The gang's leader is named Hawg and is played by former Heisman Trophy winner and NFL star Brian Bosworth.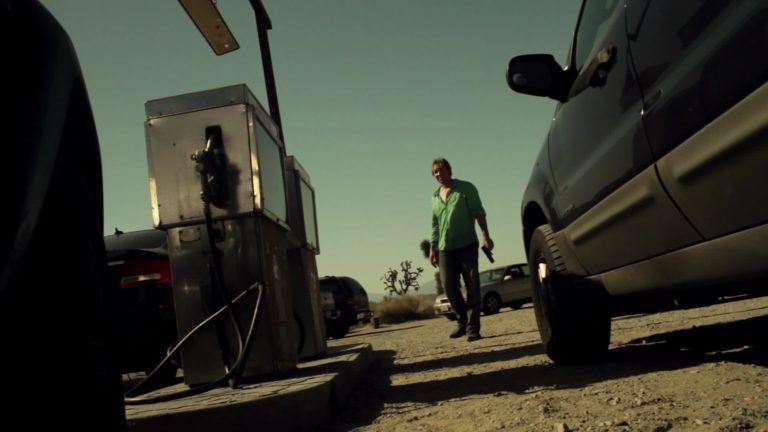 In this sequel, Josh McManus continues his apparently hopeless trek homeward in a post-rapture world along with three friends as they all find themselves stalked and tormented by Hawg and his biker gang. Along the way, both Josh and Hawg are forced to confront unpleasant realizations about themselves—and how they plan to change in order to survive in the chaotic troubled world that was born they day they met.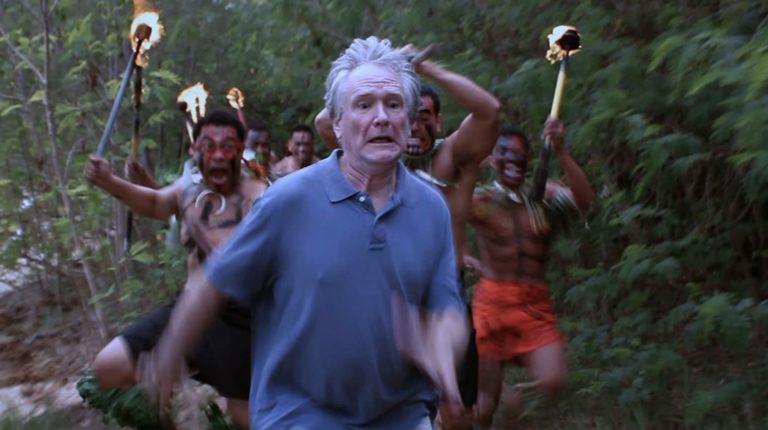 After the rapture plunges the world into chaos, four different people are forced to survive amid the unrest: a rich American football player; an atheist teacher who is stranded on a desert island; an Argentinian girl with amnesia; and a Tokyo businessman who recalls that all his Christian friends predicted this would happen.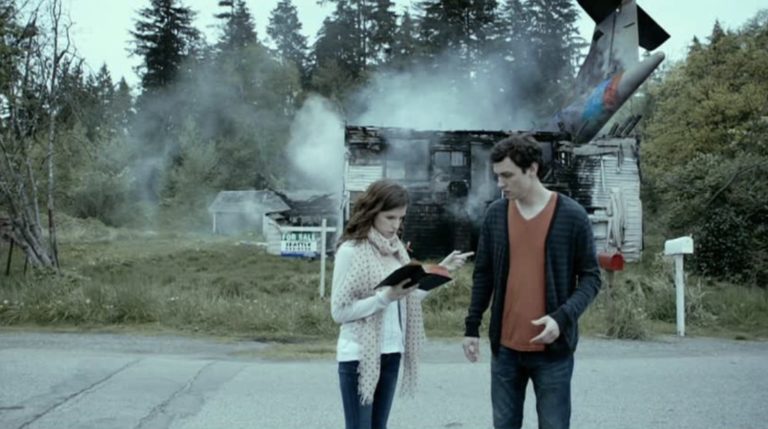 In this irreverent parody, a teen couple named Lindsey Lewis and Ben House find themselves stranded on Earth after the rapture. They must battle their way through foul-mouthed talking crows, sadistic plagues of locusts who yell "suffer!" in tandem, and blood falling like rain from the sky. Luckily for Lindsey, her mother—who was a devout Christian who ascended to heaven during the rapture—got into a fight in heaven and was sent back to Earth, where she is able to help her daughter. Lindsey, however, must also deal with the fact that the Antichrist has taken a fancy to her. The film ends with a fistfight between God and Satan.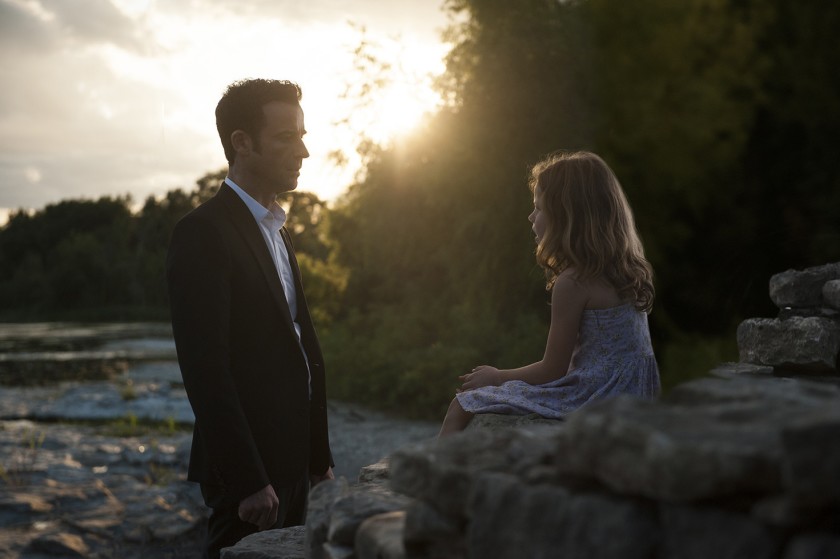 The Leftovers was an emotional and thrilling TV show and HBO original. Spanning three seasons, the plot revolved around 2% of the human population simply disappearing out of nowhere. What follows is a gripping supernatural drama about loss, religion, cults, and human meaning during difficult times.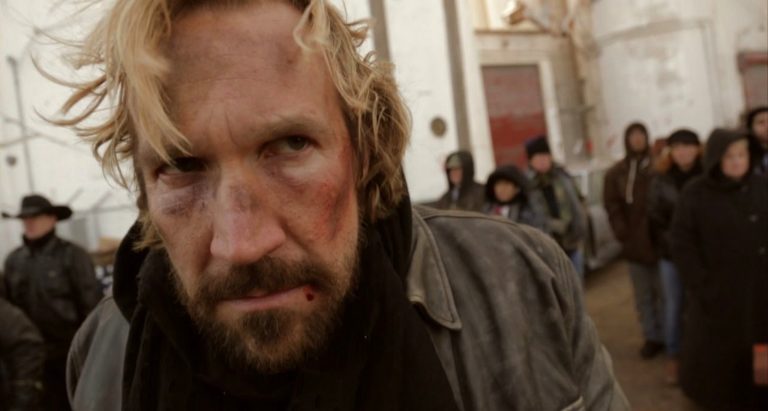 In this third and final installment of the Revelation Road trilogy, a mayor assigns Josh McManus to find and capture a mysterious character known only as the "Shepherd." In the midst of this dangerous mission which risks his life, Josh must also contend with an unwanted female tagalong named Sofia as he struggles with the very roots of his faith in Christ.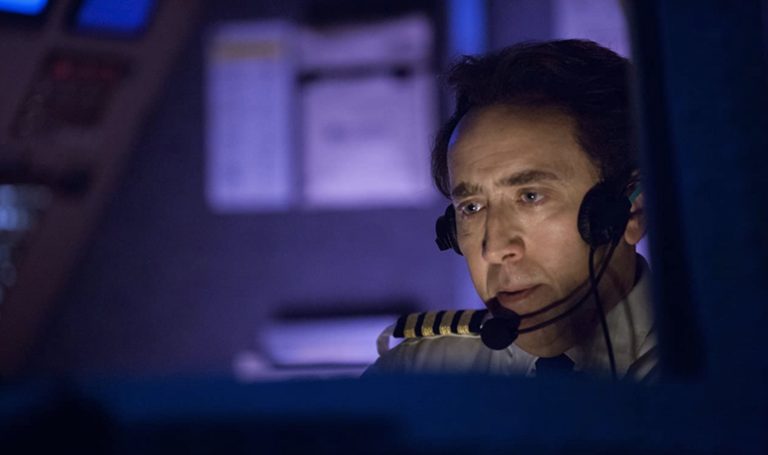 A young woman named Chloe grows tired of her mother's incessant evangelizing. In the midst of taking her brother—who, like their mother, is a fervent Christian—to the mall, Chloe realizes that both her brother and mother have suddenly disappeared. To her horror, Chloe also sees that several mall-goers have also instantly vanished. A car with no driver smashes through the mall's front windows, while a plane with no pilot crashes in the mall's parking lot. Chloe suddenly realized that she should have listened to her mother's preaching.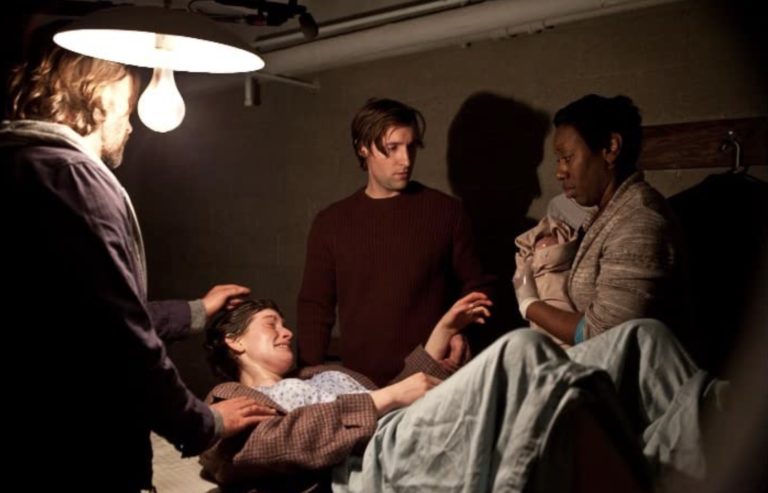 A group of four friends are attending a wedding when the world abruptly descends into chaos, signaled by a deafening sound that is eerily akin to the trumpets prophesied in the Book of Revelation. They seek shelter in a library and, following news reports, realize to their horror that they are experiencing the tribulation predicted in the Bible. Scientists, however, refuse to acknowledge the metaphysical underpinnings of what's happening and instead explain all the missing raptured Christians as victims of a new and inexplicable worldwide medical condition called "Sudden Death Syndrome."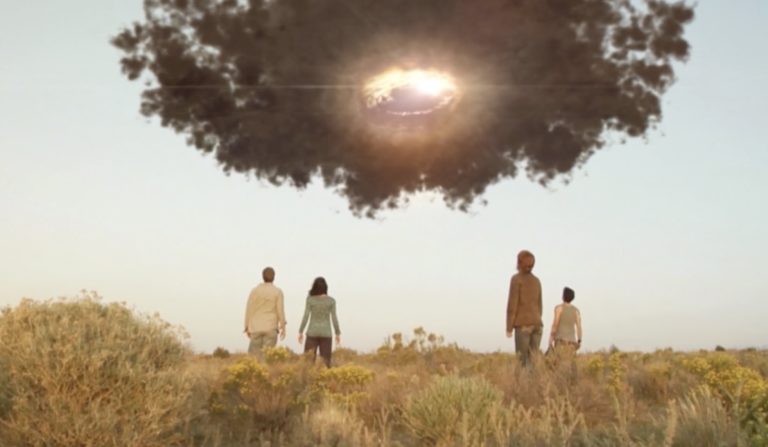 This, one of only three documentaries on this list, is an hour-long investigation into biblical prophecies about the rapture and whether they align with current events. The film focuses on a dozen experts in North America who are well-versed in biblical studies and eschatology.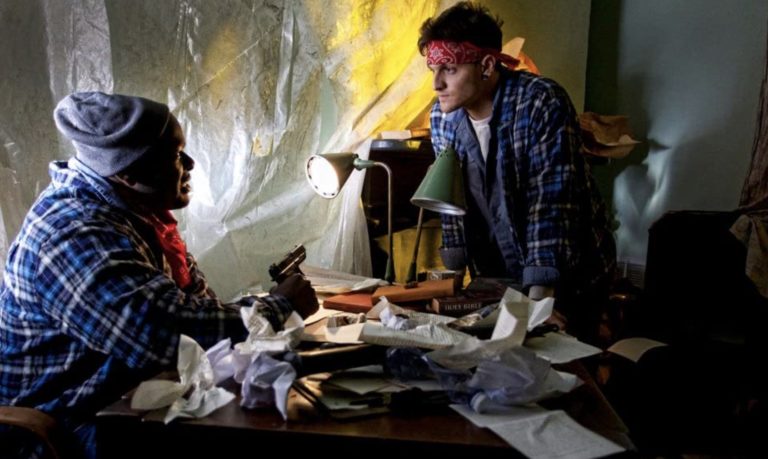 In a post-rapture environment where a one-world government is seizing irreversible power, a college student named Roxy keeps a journal detailing what's happening. A few years later, a soldier for the one-world government named Shaw 408 uncovers the journal, reads it, and starts to question everything he's been taught and believes. As Zurn, the newly installed Antichrist and leader of the one-world government orders everyone to receive a microchip implant, Shaw 408 faces a crisis of conscience.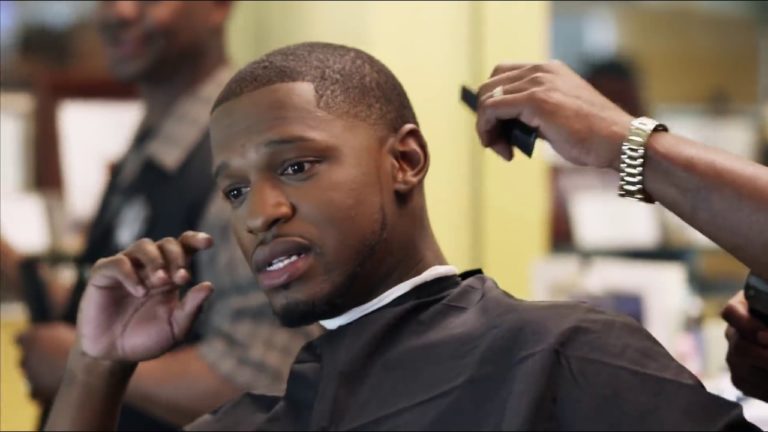 Winner of Best Feature Film at the 2013 Capital City Black Film Festival in Austin, TX, Sunday Morning Rapture has the rapture occur on a Sunday morning in a church just when the preacher is predicting that dark days are ahead and everyone must decide whether to choose between God and Satan. But just as he's preaching, half of his congregation suddenly disappears.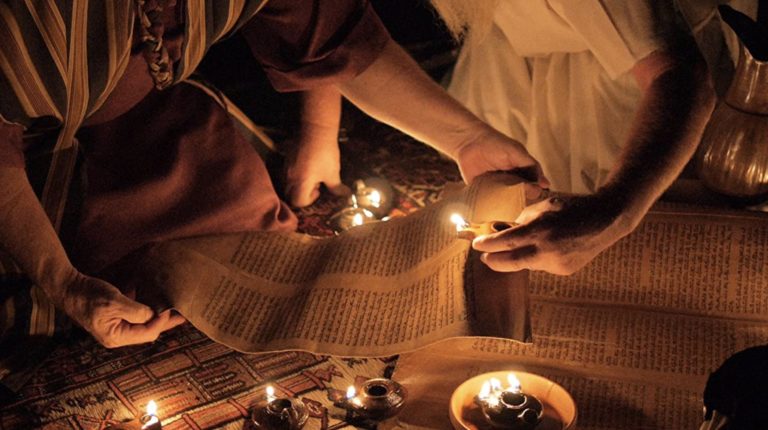 This pseudo-documentary film examines new geological and statistical evidence and uses it to trace a "convergence of events" that suggest we are in the end days as predicted in Revelation. A young girl named Erin realizes that Jesus chastised ancient Jerusalem's leaders for not predicting the date of his first arrival on Earth. Piecing together biblical predictions along with current scientific evidence, will she be able to predict the day of Christ's return?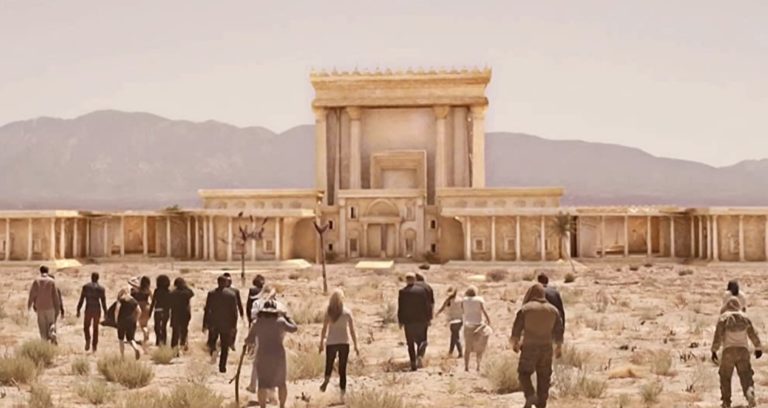 As the world is coming to an end and food supplies are dwindling, a female scientist who specializes in the study of bees is enlisted by a shadowy organization called New World Genetics to create an "Immortal Bee" that will create food forever and keep humans alive as a result. But during the course of her experiments, Beatrix also has recurring dreams about Jesus Christ. Will she be able to reconcile her scientific endeavors with her dreams about Jesus?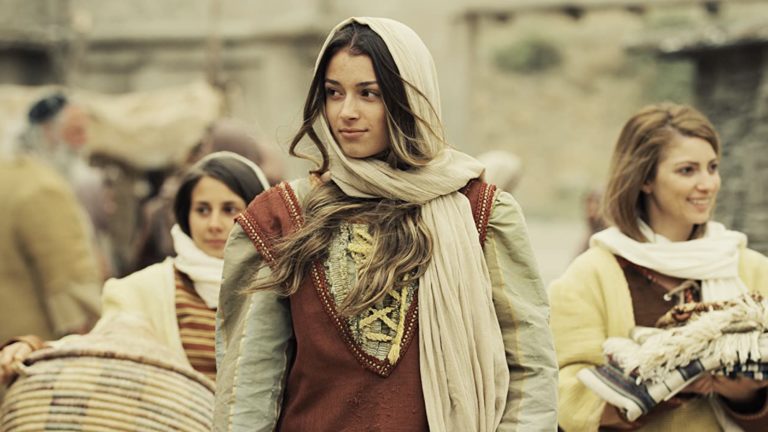 A documentary that examines recently discovered archeological evidence from the time of Christ that Middle Eastern researchers are convinced reveals not only the date when the rapture will occur, but the reasons why. Narrated by Hollywood actor Kevin Sorbo.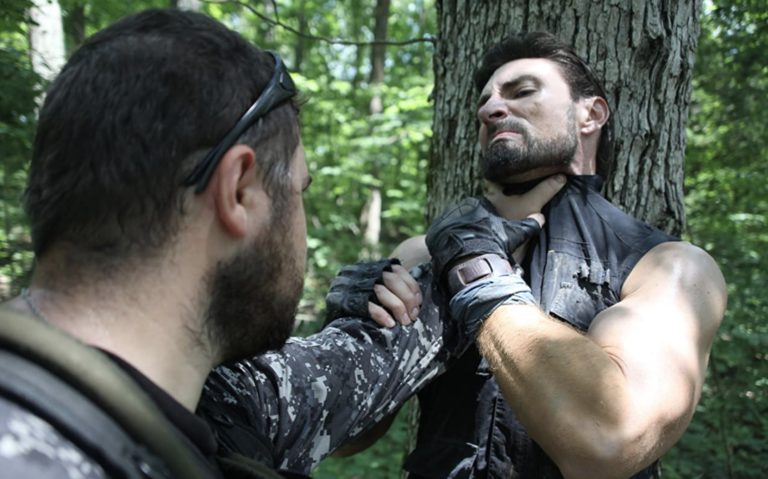 This TV miniseries is set in the seventh and final year of the tribulation, after which the world will end and all humans must face the Final Judgment. For the past few years, a preacher named Peter Braxton has kept his congregation safely huddled inside his church while the world around them burns. But when Peter's son is kidnapped by the Antichrist, Peter must face his own dark side before he is able to rescue his son.