31 Missing People Horror Films 
Here is a list of films about missing people and their abductors (human and otherwise).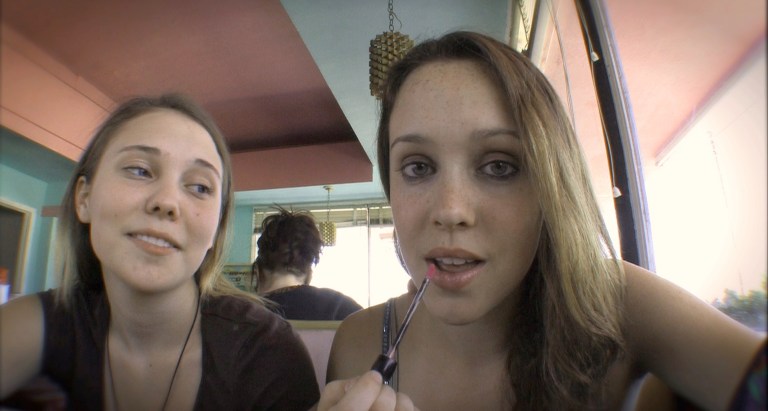 We try to forget certain sides of reality. Terrifying truths. One of them is that sometimes, people just disappear. Some claim that this is due to paranormal or extraterrestrial beings. More often, humans are to blame. Many online forums dissect disappearances. One such forum, Missing 411, is a movement dedicated to the investigation of a specific missing persons phenomenon. That is, the extremely high amount of people who disappear at national parks. Like the films on this list, theories range widely from the supernatural to conspiracy and abduction.
While facing the vast mystery of the missing, we never stop searching for answers. Doing so eases the fear within us, a fear that can only be calmed by rationalizing these mysterious patterns. Or else, we may be the next to vanish. This list contains fictional scenarios of missing people, though many of them mirror real occurrences. All of them are a possible answer to that terrifying question: how do people just disappear?
Best Missing People Horror Films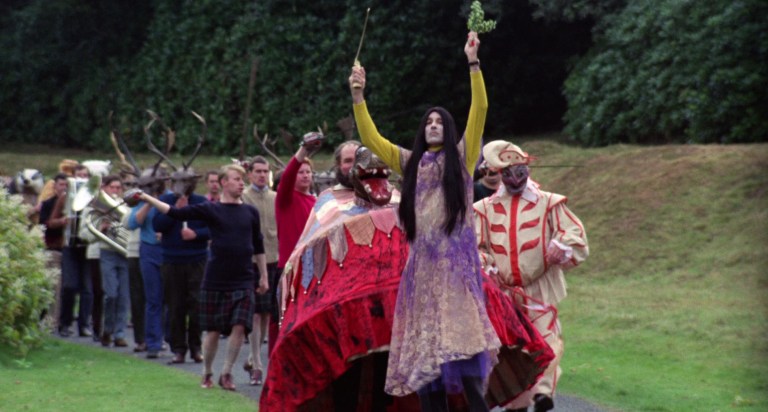 Neil Howie (Edward Woodward), a Scottish police sergeant, travels to the isolated island of Summerisle to to locate a missing girl. While there, Howie discovers that the inhabitants of Summerisle adhere to a form of Celtic paganism. Led by Lord Summerisle (Christopher Lee), the townspeople block Howie's investigation by claiming that the girl he's looking for never existed in the first place. The truth Howie discovers is darker than even he could imagine.
When teenager Kristen Van Dorn (Ilah Davis) disappears after leaving home on a trip with her church, her father, Jake Van Dorn (George C. Scott), is distraught. Even worse, a private detective's investigation uncovers a pornographic film featuring Jake's daughter. With no solid leads on Kristen's whereabouts coming from official sources, Jake decides to head into the seedy underbelly of society and find his daughter himself. Hardcore can be a tough movie to watch thanks to its subject matter, but it also a stellar motion picture thanks to how that subject matter is presented through the eyes of a great actor like George C. Scott.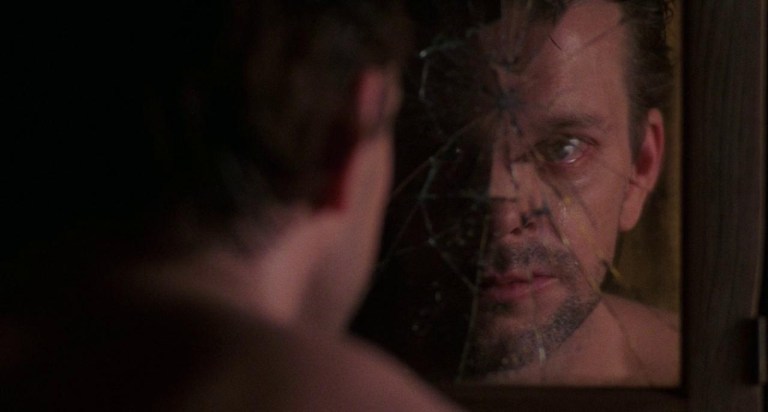 Private detective Harry Angel (Mickey Rourke) is hired by a mysterious man named Louis Cyphre (Robert De Niro) to find a missing man. Angel's search leads him to New Orleans where he quickly becomes entangled in a dangerous conspiracy that will shatter his life. Based on the 1978 novel Falling Angel by William Hjortsberg, Angel Heart is a psychologically harrowing neo-noir steeped in religious allusions and the occult.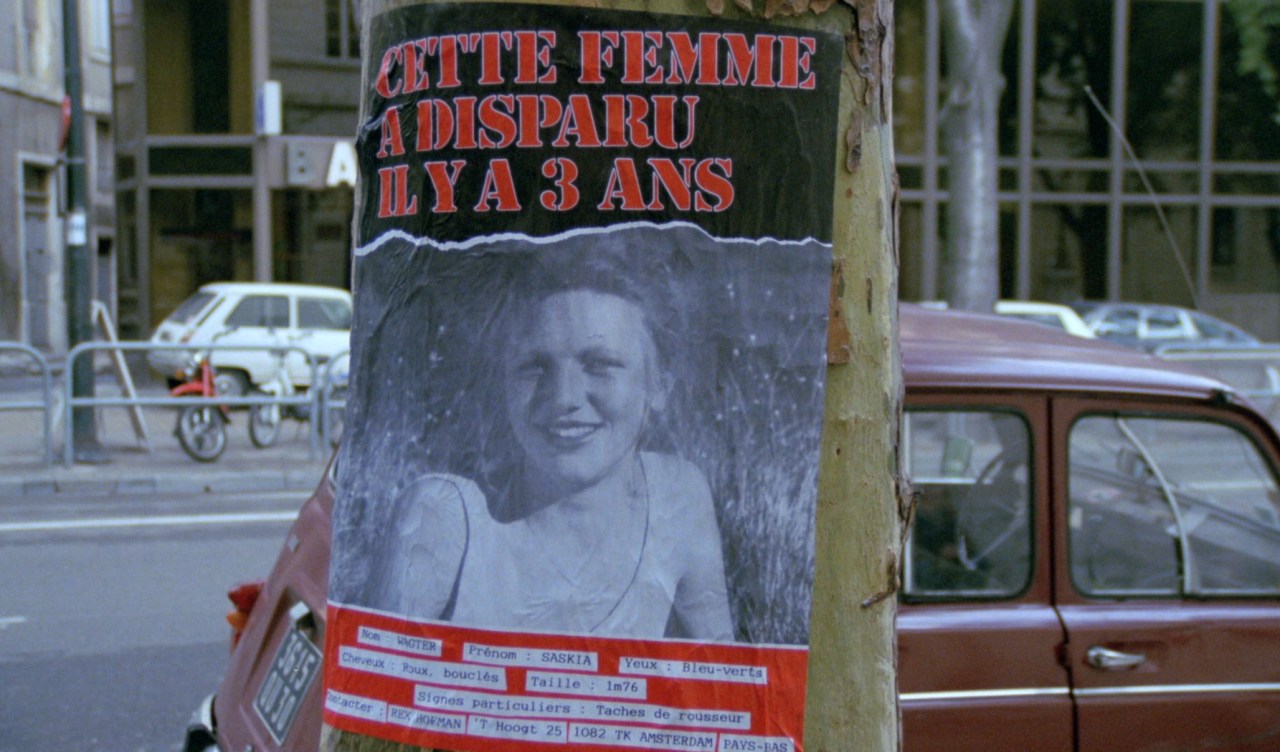 A couple's romantic vacation is interrupted when one of them is abducted. Three years of mystery and misery stretch before Rex (Gene Bervoets) as he wonders where his wife could be. Finally, answers arrive in the form of letters sent from the man who abducted her. His confession is surprising, but his reasoning is far more shocking: "Admiration (isn't) worth anything unless I could prove myself absolutely incapable of doing anything evil," the kidnapper tells the grieving husband, "as black cannot exist without white, I logically conceived the most horrible deed that I could envision."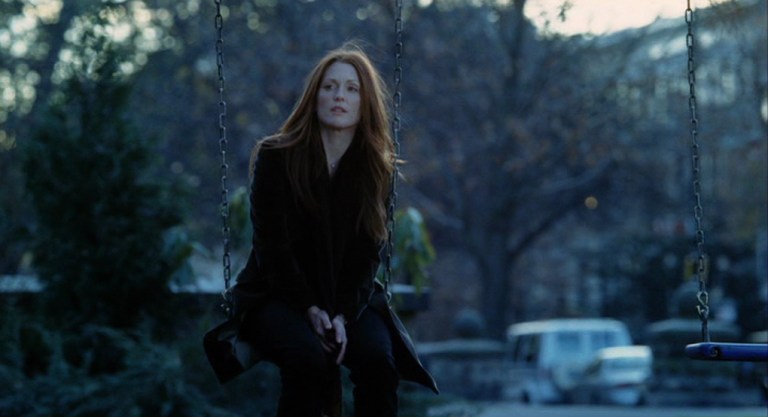 Telly (Julianne Moore) tries to manage her grief after losing her son in an accident. The memories of him that once offered comfort become a cause for concern when she is told that she never had a son. Every trace of him is missing from her home. No evidence of his existence remains. When she finds another person who shares her experience, they realize they must be up against a powerful entity. As is typical in the face of mystery, a conspiracy theory quickly forms. When asked about conspiracy theories Moore says "I love a good conspiracy theory. I think there are so many things we don't understand."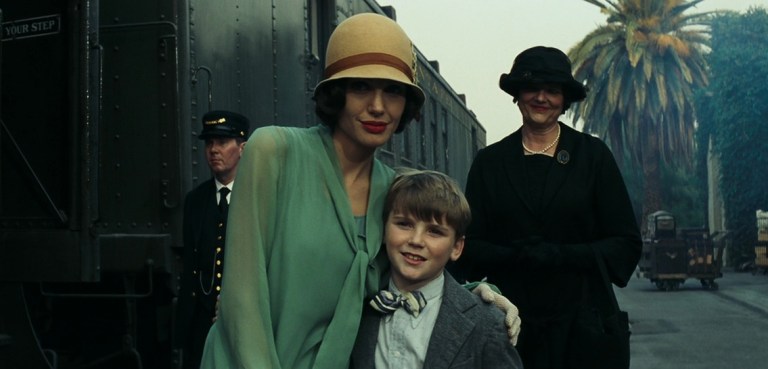 Angelina Jolie portrays Christine Collins, a distraught mother in search of her missing son. Eventually, the police locate the young boy and reunite the mother and child. Christine quickly realizes that the boy who looks so much like Walter is not actually her son. Refusing to accept this look-alike as her child, Christine is labeled as delusional. Eventually, she is confined to a psychiatric ward. As well as police corruption, Changeling highlights governmental gaslighting as a form of control.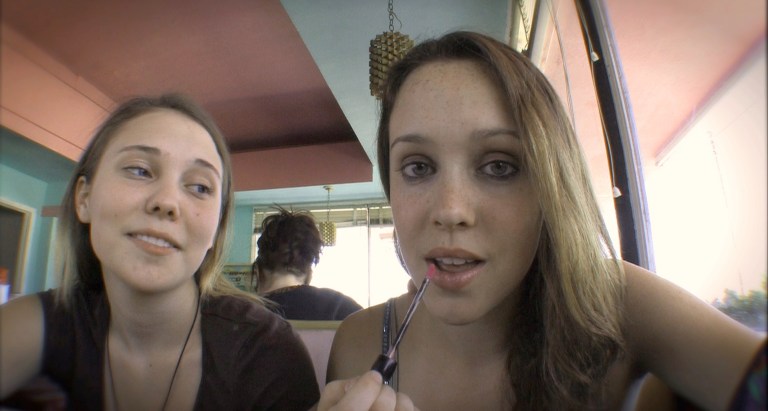 After meeting up with a boy she met online Megan, a teenage girl, is never seen again. Her best friend Amy attempts to find her. However, her attempts may lead her into a similar trap. Through scenes of horrific brutality, a narrative that is all too real unfolds. That is because the filmmaker based the story on real-life child abduction cases, especially cases involving social media as an access tool for predators. This found-footage film is truly terrifying and is even banned in New Zealand.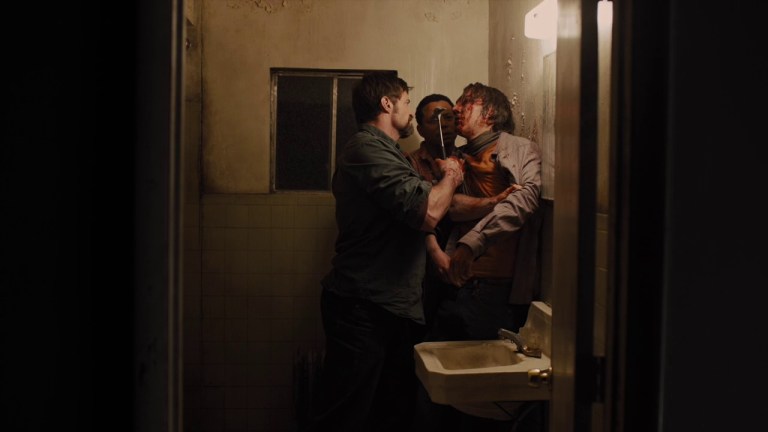 Immense pressure rises for a police force that fails to locate missing girls. As the police continuously fail to find the girls, one of their fathers decides to track them down himself. "It's very clear that this movie, for me, is about revenge begetting just more revenge." Jake Gyllenhaal says of the film. Indeed, a tale of wrathful vengeance against god themself unfolds. It is also a stark reminder that while disappearance is mysterious, death is the only mystery that can never be solved. Much like Changeling, this film highlights the limitations of the police force.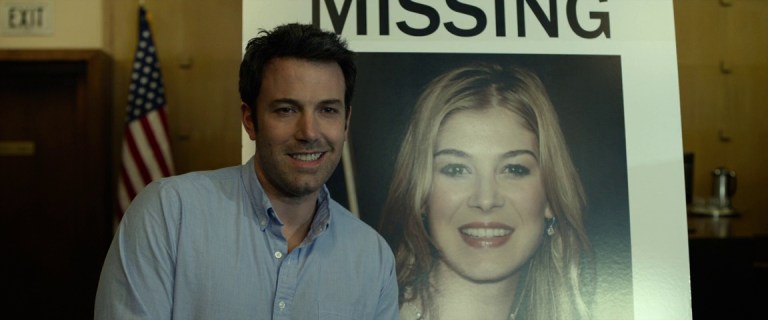 It is a common procedure for the partner of a missing person to be a suspect. This includes Nick (Ben Affleck) when his wife Amy (Rosamund Pike) disappears on their wedding anniversary. Suspicions rise when her diary is discovered with details of the abuse she has endured in their marriage. Luckily (for some), Amy is discovered, and the cause of her disappearance will shock everyone.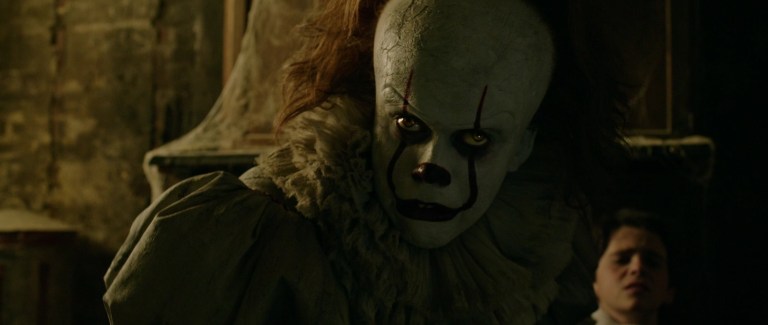 This two-part film takes place in the town of Derry, a town that has an ominous pattern of missing children. This pattern has plagued the little town in Maine for centuries. Unlike most films on this list, the audience knows the source of the abductions immediately: a shape-shifting monster that often takes the form of a killer clown named "Pennywise." The frightful entity dwells within the town's sewer system. There, it lures children to their death in order to feast on their souls. "When you're a kid, you think that you'll always be… protected, and cared for. Then, one day, you realize that's not true," Stanley Uris, a victim of Pennywise says in the film, "the monsters see you as weaker. You don't even know they're getting closer. Until it's too late."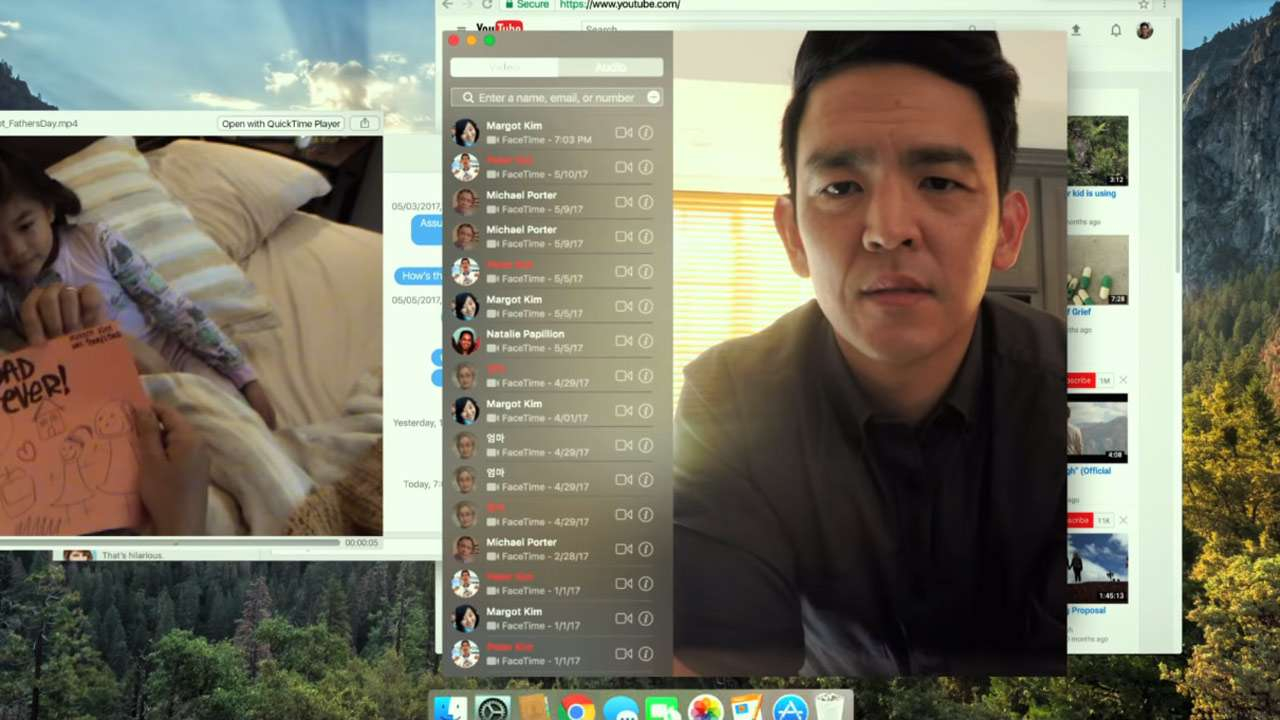 When his daughter goes missing, David Kim looks through her laptop and social media to find clues. With the help of one detective, he searches every virtual corner to find a reason someone may take his daughter. Or even worse, a reason for her to run away. While looking through her social media, John learns so much about his daughter. Being comfortable with technology has led humans to trust it. This leads many to share more about themselves online than with their families. The audience is fully immersed in John's frantic search with every single scene being of a computer or phone screen.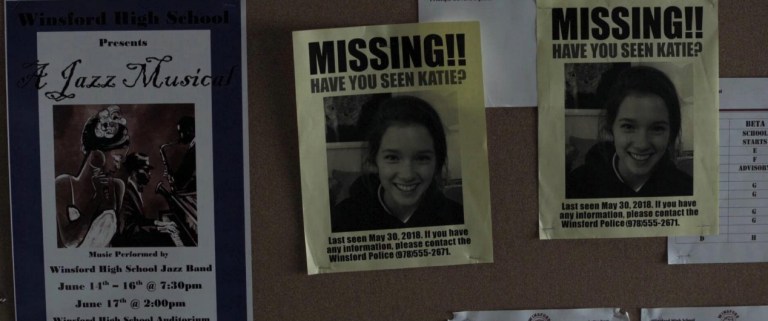 A tall, thin humanoid wearing a suit stalks children, eventually taking them away or driving them mad. So says the internet myth of "Slender Man" that four teenage girls mess around with in an internet summoning ritual they perform for fun. When their friend goes missing, they search for what they thought was a fictional entity intensifies. Reality influences this fiction after two young girls were convicted of attempted murder four years prior to the film's release. When asked about motive, they claimed that they wanted to kill someone as a sacrifice to Slender Man.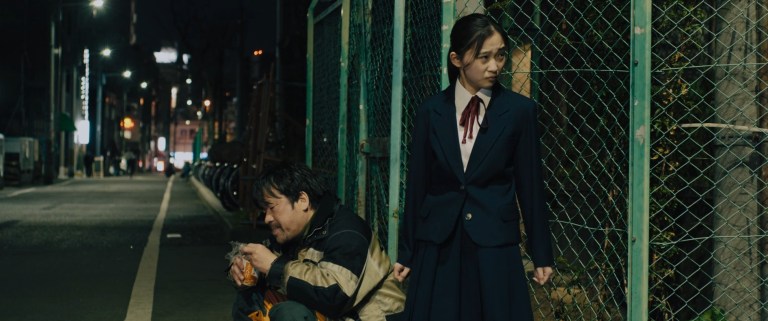 Part serial-killer movie and part missing-person movie, Missing is a chilling Japanese thriller told from three different perspectives. Initially, the film follows Kaede, a high-school girl whose father Satoshi disappears one night without a word. Kaede's search for her father leads to a killer by the name of Terumi, and we then begin to see the same story from Terumi's perspective before eventually seeing Satoshi's perspective as well. It might sound complicated, but the plot flows naturally in a way that makes complete sense and build up to a hard emotional punch during the finale.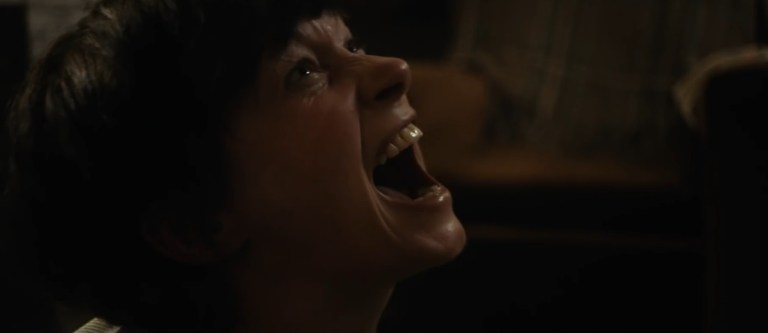 Char's (Hazel Doupe) mother drives her to school but is missing upon her return. Since her mother (Carolyn Bracken) struggles with depression, Char fears the worst. Even more mysterious than the disappearance is her mother herself, who returns a few days later. This is when Char learns that a person can still be missing, even when standing right in front of you. The mother that returns to her is so unlike herself. She is creepily upbeat and happy. Is the woman shaped like her mother a changeling, or some other ancient entity? Such a thing is common in Irish folklore, on which the film is based. "As an Irish person, I've always been intrigued by our folklore," says writer/director Kate Dolan, "Particularly, the Changeling myth. That was really interesting to me, the idea of a doppelgänger. Someone who looks like someone you love, but it's not them at all."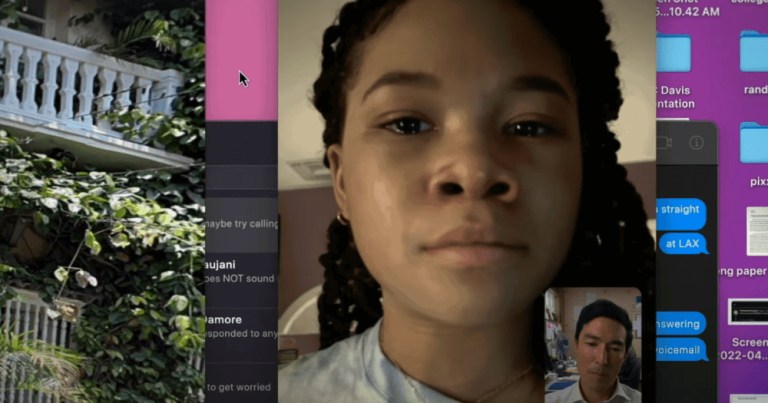 While we often hear about children in relation to disappearances, adults vanish as well. What happens when they leave a child behind? Grace (Nia Long) goes on vacation to Colombia with her boyfriend. When she doesn't return, it is up to her daughter June (Storm Reid) to find her. The internet's true crime culture plays a significant role in the film. "I don't love amateur sleuthing — it's fun, but it makes me a little uncomfortable sometimes," filmmaker Nicholas D. Johnson says, "On TikTok, especially, when theories go off the rails . . . Nobody knows what the hell they're talking about online. And it can be painful to the victims and victims' families."
More Missing People Movies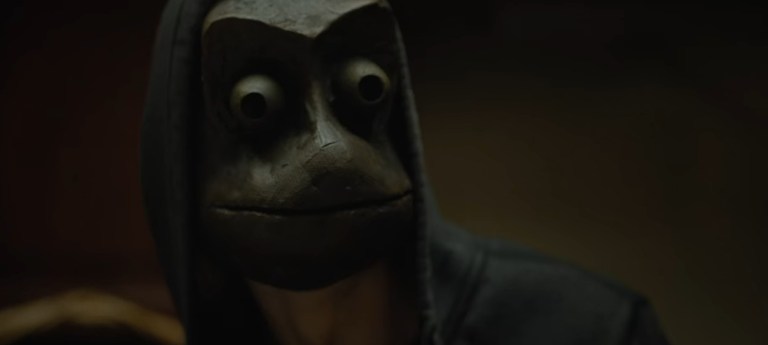 Picnic at Hanging Rock (1975) – Students and a teacher from an all-girls school in Australia go missing in this drama from director Peter Weir.
Missing (1982) – In Chile, an American journalist goes missing while covering the coup d'état. This film is based on the true story of Frank Teruggi and Charles Horman's disappearance, as well as the search for them.
The Adventures of Ford Fairlane (1990) – Andrew Dice Clay stars at the titular private detective who is hired to find a missing woman by the name of Zuzu Petals.
Kiss The Girls (1997) – As the first to escape a kidnapper's lair, Kate (Ashley Judd) must help the police force track down a serial kidnapper and rescue his other victims.
The Blair Witch Project (1999) – Taking a different approach to many missing-person movies, this movie shows us the "true" events that led up to the disappearance of three aspiring filmmakers.
Silent Hill (2006) – A mother searches for her daughter in the supernaturally cursed town of Silent Hill.
Gone Baby Gone (2007) – After a young girl is kidnapped, two detectives do everything they can to track her down.
Friday the 13th (2009) – The disappearance of his sister sends Clay Miller (Jared Padalecki) searching the area near Crystal Lake where Jason Voorhees is on a murder spree.
The Forest (2016) – When Jess (Natalie Dormer) is seen walking into Japan's infamous "Suicide Forest," everyone fears the worst. Japanese officials call her twin sister (also Natalie Dormer), who journeys to the forest in hopes of finding her sister alive.
The Nice Guys (2016) – Russell Crowe and Ryan Gosling play two men hired to find a missing young woman in this hilarious buddy-action-comedy from director Shane Black.
The Girl on the Train (2016) – Emily Blunt stars as recovering alcoholic who becomes involved in the disappearance of her former neighbor.
You Were Never Really Here (2017) – A veteran (Joaquin Phoenix) hunts down a missing girl while fighting his own demons. He discovers vast governmental corruption along the way.
I See You (2019) – A detective must solve a reopened 15-year-old child abduction case while his family falls apart. Unseen evil lurks within the detective's home, soon to be uncovered.
Relic (2020) – Kay and her daughter search for her elder mother. Edna is eventually found and certainly changed. Dementia has taken over her brain, but has something else taken over her body?
The Empty Man (2020) – While searching for a missing girl, an ex-cop gets swept into the inner circle of a secret cult.
Reminiscence (2021) – In the near future, a man (Hugh Jackman) obsessively uses technology that allows people to relive memories in order to learn the truth about why the woman he loves disappeared.
Further Reading