11+ Horror Films That Will Make You Consider Vegetarianism
While many forms of art deal with vegetarian themes, none do it as well as horror films. Where blood splatters, lambs cry, and rotisserie chicken wiggles and bleeds on the plate.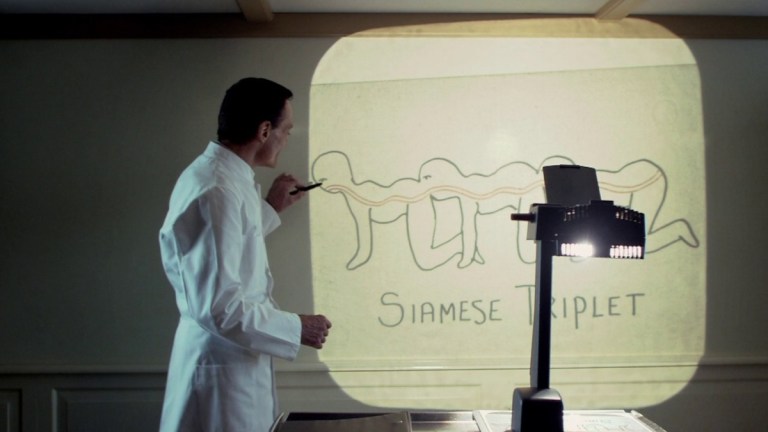 Banal brutality makes up modern existence. One example of normalized brutality is the consumption of animals. Confinement, torture, and slaughter are subjects otherwise saved for a horror film. Vegetarians live with the knowledge of this horror daily. Along with a thought best left unborn: that blood still pours when you aren't the one holding the blade. The films on this list offer a sobering opportunity to confront the often-overlooked violence of everyday life. Along with the representation of animal slaughter from environmental, emotional, and ethical perspectives.
For most, horror films are a person's first look at slaughter. Art has a well-established relationship with the ideology behind violent consumption. Paintings such as Saturn Devouring His Son by Goya show a father consuming his child. The painting itself is based on a Greek myth of a Titan that eats his children. Certain novels such as Tender is the Flesh and The Only Good Indians deal with similar themes of slaughter. In many of the films on this list, cannibalism and animal-meat eaters are simply two types of carnivores. One holds up a mirror to the other, revealing the darkness and complexities that surround our consumption as humans. Ready to cut through the flesh of these films to see what bleeds beneath the surface? Read on.
Best Films To Make You Vegetarian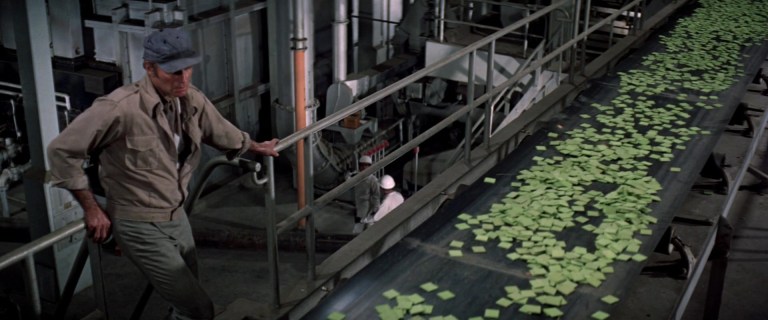 The year 2022 actually could have been worse. This dystopian sci-fi movie shows dried oceans and depleted resources due to climate change. While there are few elite citizens, most of the population is left in squalor. They must split the limited resources they have — mainly Soylent Green, one of their only available food sources. When the true ingredients that make the mysterious "nutritious wafers" are uncovered, chaos ensues. The film makes the point that human demand is far higher than what the earth can sustainably provide.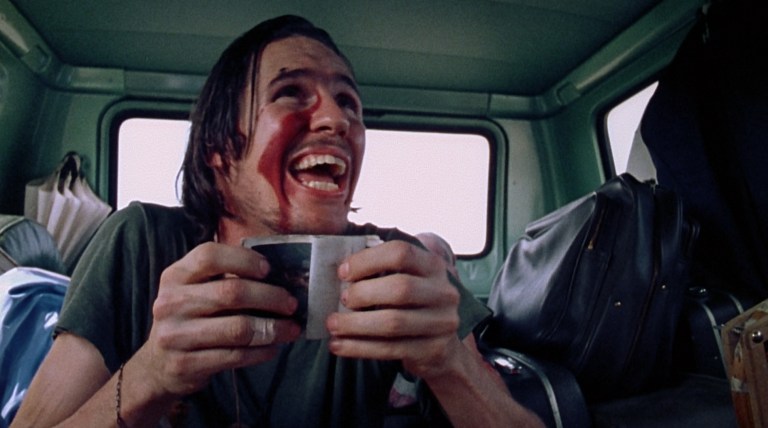 Sally Hardesty (Marilyn Burns) and her friends travel to her old family home. On the road, the friends discuss animal slaughter with a local hitchhiker, even driving past a slaughterhouse. Their road trip is ruined by a chainsaw-wielding lunatic known as Leatherface. He and his cannibalistic family torment Sally and kill most of her friends in their family home, a home that is covered in the bones of humans and animals alike. "The heart of the film was about meat; it's about the chain of life and killing sentient beings, and it has cannibalism in it," director Tobe Hooper says, "although you have to come to that conclusion by yourself because it's only implied."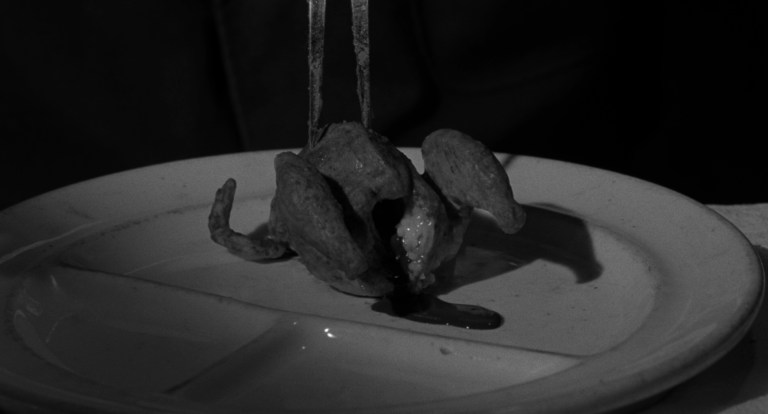 Eraserhead displays the absurdities of everyday life through a surrealist lens. Henry Spencer (Jack Nance) goes to his girlfriend's house for dinner with her parents. Mutated chickens are served for the meal. Their bodies wiggle on the plates as they are cut into. This a disturbing reminder that when it comes to meat, to eat is to kill. David Lynch's film is up for interpretation, as the filmmaker refuses to explain himself. One thing is certain. Henry feels alien in his environment, and vegetarians have a similar perspective, finding normalized rituals (such as eating animals) bizarre.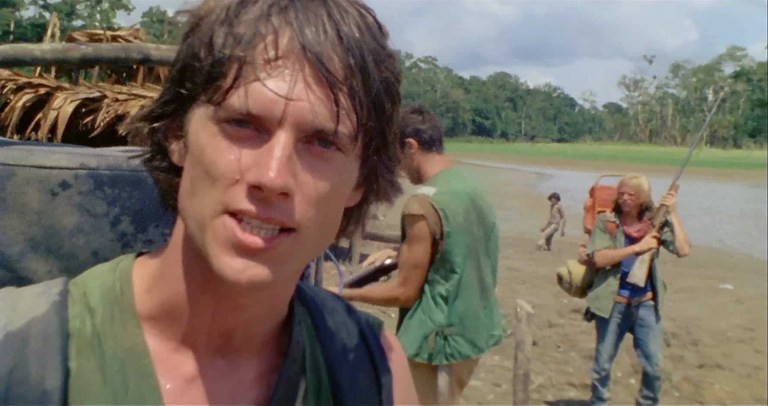 A documentary crew goes missing while making a mondo-style film about a tribe of cannibals in the Amazon. Only the film reels are discovered, which hold deathly horrors. Cannibal Holocaust is notoriously protested against for its obscenity, especially for its shots of actual animal abuse and death. Filmmaker Ruggero Deodato finds such a protest to be hypocritical. "They don't make the connection between the food on the table that mummy has cooked from the supermarket, and the fact the animal has actually been killed." The film is still banned in several countries partially due to its graphic violence towards animals.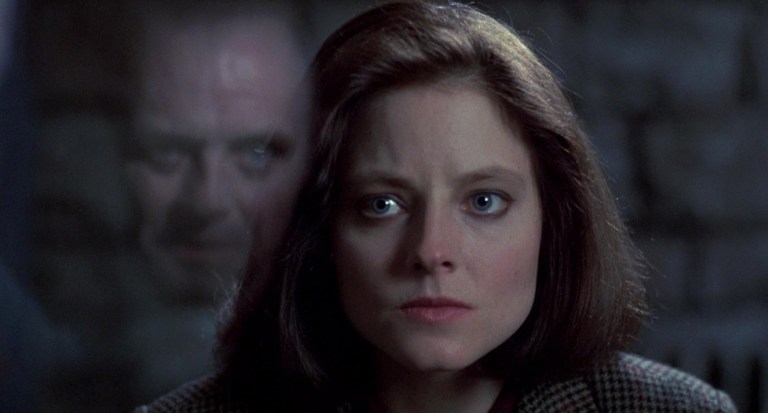 FBI trainee Clarice (Jodie Foster) needs the help of a convicted cannibal to track down a serial killer. The notorious Hannibal Lecter (Anthony Hopkins) taunts and teases Clarice through the prison bars that separate them. In one instance, he unravels a horrible memory from her brain, the memory of screaming lambs being slaughtered. The sound haunts her now. No matter how many people she saves, they will never stop screaming. While only one of them takes an active role in the process, Clarice and Hannibal are connected. They both know the terror of a creature that is about to be killed and consumed. The screams of which will never be silenced.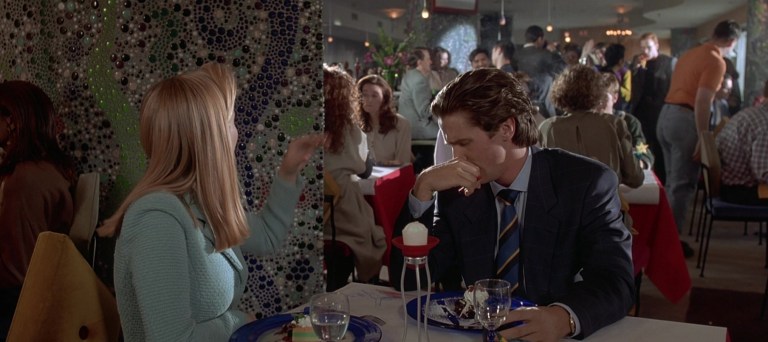 Delve into the mind of a rich psychopath. Patrick Bateman (Christian Bale) is stuck in a successful, boring, and brutal life. Like horror fans, Patrick needs a bloody fantasy to get through life. In the film, scenes of animal murder are mixed with human murder. Both even happen alongside each other. The film contains beautiful shots of food before scenes of murder and gore, driving the point home that sometimes they are one and the same. Spreading and consuming violence, Patrick is stuck in a never-ending pain circle involving both humans and animals.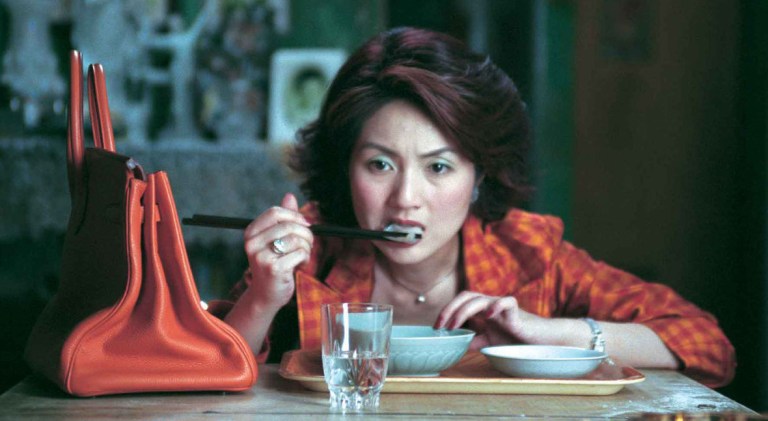 Humans will do anything to defy the aesthetic evidence of mortality. That's why everyone flocks to Aunt Mei (Bai Ling). Her homemade dumplings provide an antidote to aging. No one knows how these magical and mysterious dumplings are made. Until a new customer investigates. Soon, Mei's secret ingredient is revealed. She feeds her customers unborn human fetuses. Any shock this revelation may bring is stifled by the promise of good results. Dumplings reminds its audience of humans' passivity to cruelty when given the promise of pleasure, especially within the cosmetic and meat harvesting industry.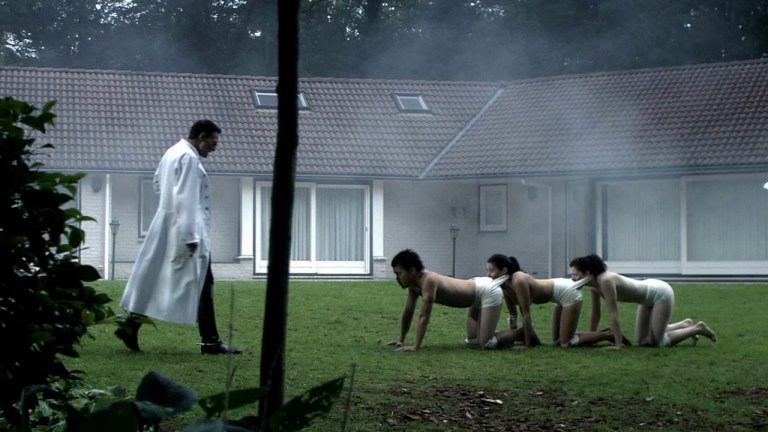 Tourists awake in a creepy home, having been drugged by a German surgeon (Dieter Laser). While the tourists writhe in horror, the surgeon beholds his greatest dream and finest creation: The Human Centipede. The tourists will be sutured together by connecting their gastric systems. The surgeon did the same experiment on his three dogs, who died shortly afterward. Though their faces wear a smile made of stitches, the victims agonize over their painful new connection. The characters in the film share a digestive system that mirrors reality. After all, we all consume from each other's actions. Whether it be meat from a butcher or a horror film from the mind of a writer.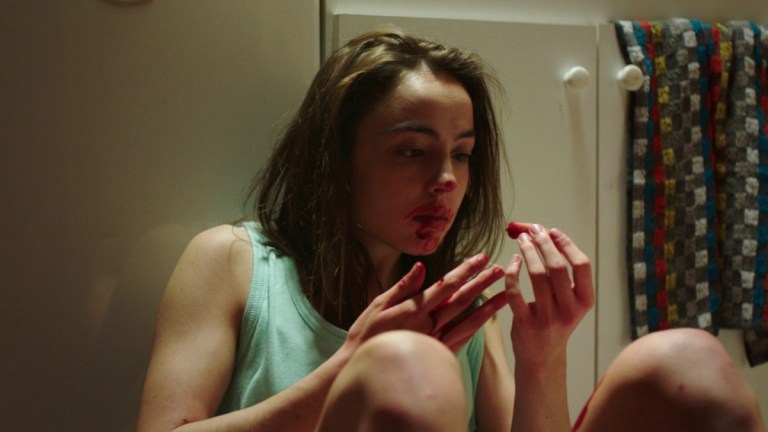 While studying to become a veterinarian, Justine (Garance Marillier) is forced to eat meat for the first time. This unlocks a hidden hunger for flesh. When animals don't suffice, she begins to eat a different kind of meat. This violent need for flesh spills into all of Justine's relationships, from sexual to familial. Eventually, she learns the reason for her family's long-standing vegetarianism. That, for them, meat is meat. Once they consume one type of meat they relinquish all control over themselves. Their appetite turns to other, more familiar, sentient creatures.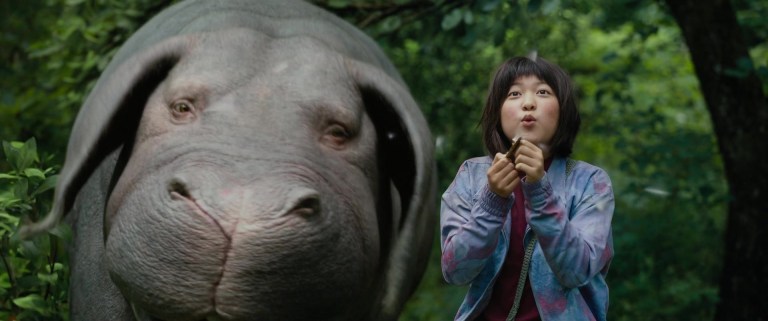 Massive mutant pigs are bred for slaughter to meet the needs of the fast food industry. When one girl bonds with a mutant pig from the stock, she rescues it. They journey through the mountains together, trying to avoid detection. This sci-fi film led director Bong Joon-ho to visit a slaughterhouse. What he experienced there never left him. "I felt like the smell was following me," the filmmaker says, "I'm gradually becoming a pescatarian." Though a fantasy, this film is so close to our reality that animals are injected with growth hormones to keep up with market demands.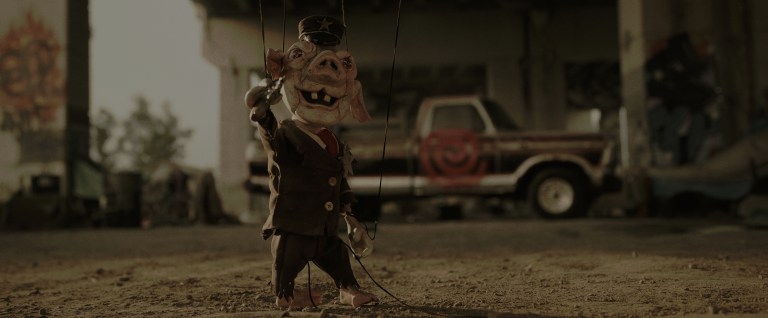 A detective (Chris Rock) discovers Jigsaw traps holding broken human bodies all over the city. It seems that another copycat of the notorious "Jigsaw Killer" is on the loose. One trap leaves a victim hanging from a butcher's meat hook. Their human corpse is nearly identical to an animal corpse while being skinned. Throughout the Saw franchise, we often see Jigsaw and his devious partners wearing pig masks. Is one of the reasons for doing this to show the animal nature within us? Or to show the oneness of all sentient creatures? No matter the meaning, the films deliver ironic scenes of animals torturing humans.
More Films to Make You Vegetarian-Curious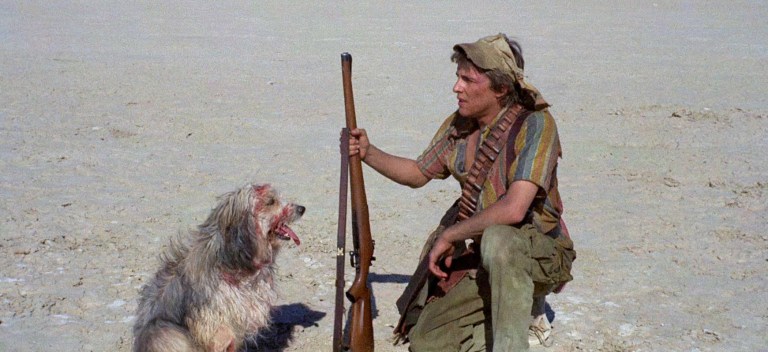 Further Reading