9+ Therapy Horror Films
Sometimes, those who are meant to help us hurt us the most. From malpractice to murder-spree, the films in this list will either make you fear therapy, or need it.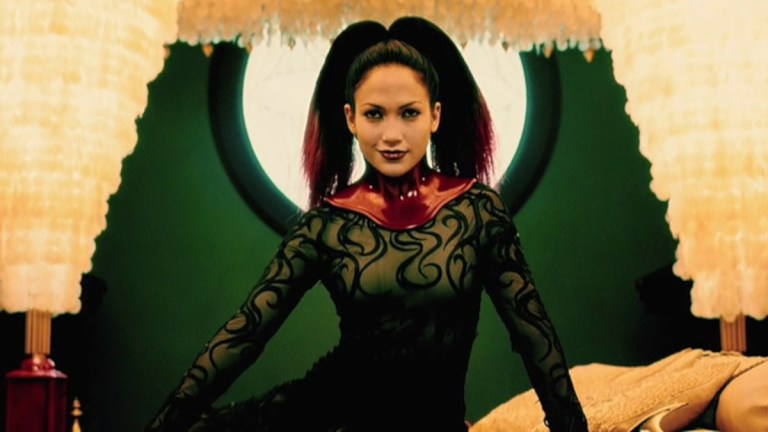 The relationship between patient and therapist is an intimate one. People entrust their therapist with the usually hidden part of their mind, their paranoia, and their trauma. What happens when this vulnerability is exploited? Or when dark ulterior motives lurk within the mind of the therapist? In these ways and many more, therapy itself can be harmful. "Approximately 10 percent of clients actually get worse after starting therapy," the British Psychology Society reports.
Horror films love to point out a terrifying fact: Therapists are just as much a mystery as their patients. The world of horror cinema has delved into this chilling premise. These films twist the supposed safe haven of the therapist's office into a nightmarish realm where the very people who promise to heal become instruments of terror. These films also explore (and exploit) the human psyche. Wherein each of us lies a vulnerability more fragile and scared than what we can consciously understand. If you wish to keep your psyche protected, stay away from the films on this list. 
Best Therapists/Therapy Horror Films
The charismatic and psychotic Alex (Malcolm McDowell) leads a gang of masked men obsessed with "ultraviolence." Once imprisoned, he volunteers for a conversion program led by an experimental psychologist. While Alex's manner of speaking is filled with fictional slang, his message is easy to understand. That conversion therapies do far more harm than good.
A psychotherapist (Jennifer Lopez) takes part in a scientific process that allows her to project her conciousness into the minds of her patients. She uses this psychological superpower to team up with the FBI, helping them locate the victims of a comatose serial killer. To prepare for her role, Lopez visited a therapist for research purposes. "I just wanted to see how a woman therapist dealt with a patient," says Lopez. "The thing that I learned from her was that your perspective on something is not always a true perspective."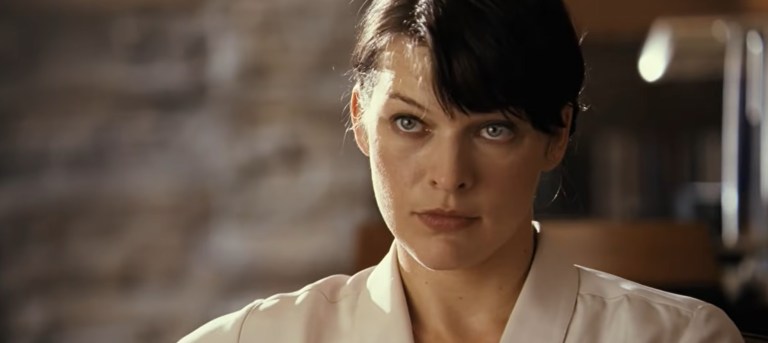 Dr. Abigail Tyler (Milla Jovovich), a widowed psychologist, wants to find a reason for the many disappearances in Nome, Alaska. As a case study, she hypnotizes her patients. All patients in the study have two known commonalities: insomnia, and missing time. Her hypnosis will uncover another commonality, that they are all being visited by powerful beings in the night. Archived footage from her hypnosis sessions plays on screen, making you wonder if this therapist is using ethical practices or causing her patients to go insane.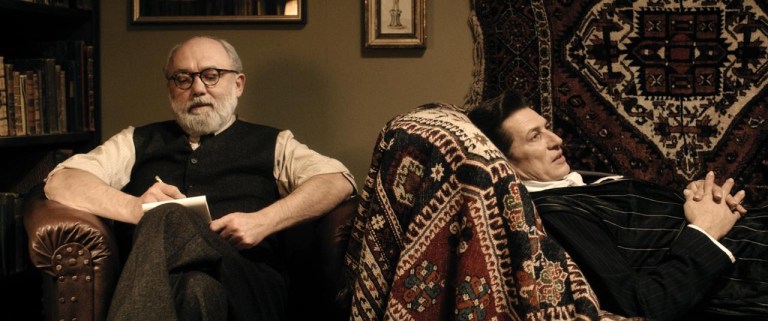 Sigmund Freud has a new patient, one who is unhappy in his marriage, which feels as if it has stretched on for half a century. The patient also has a deep secret, that he is an immortal vampire. Can Sigmund Freud help him with his existential dread? Or has the Austrian psychoanalyst finally met his psychological match? Therapy for a Vampire is full of vampire jokes and grim fantasy. What does Sigmund Freud have to say about fantasy (in the film, that is)? "Every fantasy is a wish fulfillment. A correction of one's unsatisfying reality."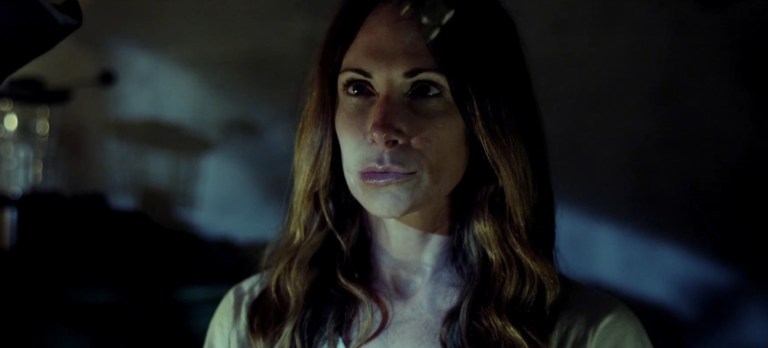 A therapist wants to help Darcy heal her childhood wounds. This means taking her back to the source of the trauma, her childhood home. Thought meant to be abandoned, the homestead is full of surprises—the biggest of them being a mute feral child. While trying to heal, Darcy battles the fear that has been deeply instilled into her heart by her mother.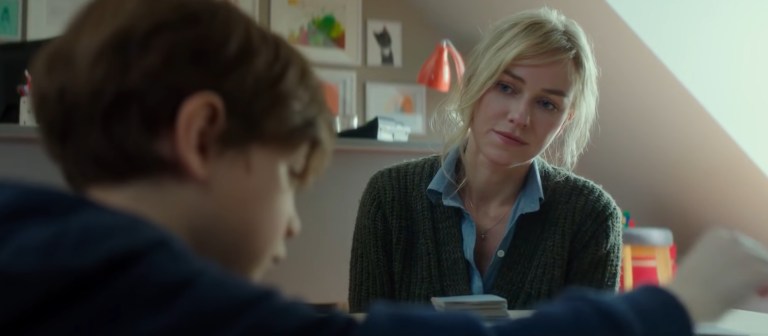 Childhood psychologist Mary (Naomi Watts) cares for many children in her home-based practice. One of them is her crippled stepson (Charlie Heaton) who was injured in the same accident that killed his father. While caring for the bedridden 18-year-old, Mary continues sessions with other kids, such as Tom (Jacob Tremblay) who goes missing just before a vicious snowstorm hits the rural Maine home. It becomes clear that the boy may still be in the home, in one form or another. 
Stressed out from work and paranoid about her stalker, Sawyer (Claire Foy) visits a counselor in hopes of some light therapeutic aid. Instead, she is involuntarily committed to a mental hospital. What could be a relaxing therapeutic break is anything but, especially when Sawyer realizes her stalker may be on staff at the hospital. Or is she an unreliable narrator, having hallucinations as a trauma response? People who are deemed "unsane" are stripped of their personal agency. "The feeling of powerlessness," says director Steven Soderbergh, "is really made front and center."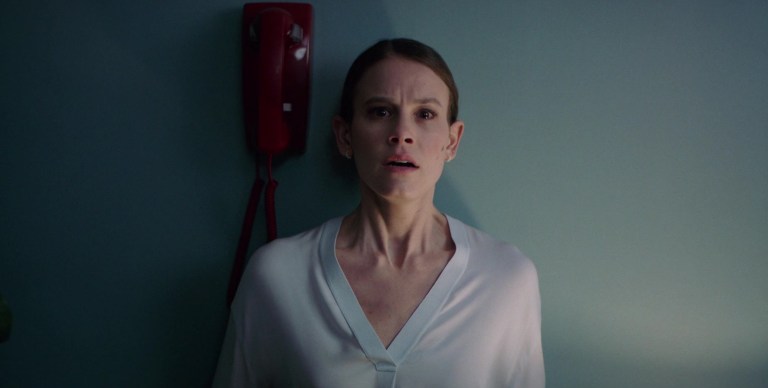 Workaholic psychiatrist Dr. Rose Cotter (Sosie Bacon) can't stop thinking about one of her patients. One who apparently sees sinister smiles spread across everyone's face. Eventually, Rose begins to share these delusions, which become progressively more violent. To survive, Rose must confront her traumatic past. "You can't control it," Sosie Bacon says of handling the emotions of her character. "A loss of control of your own emotions is scary for anybody, which is why I find it to be more universal than 'this woman is going crazy.'" We all will experience a lack of control of our emotions at some point."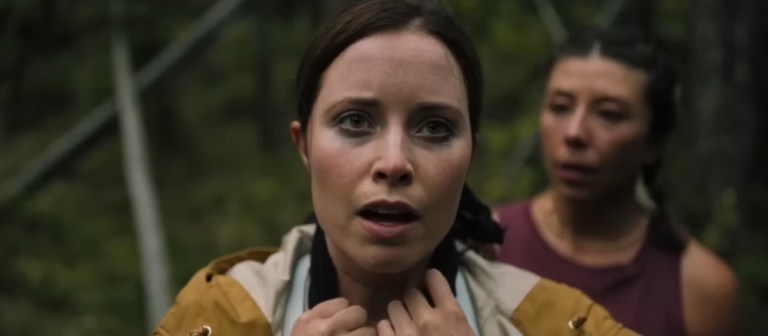 After leaving her abusive boyfriend, Joy joins her friend in a therapeutic group retreat. Together, they hike through the forest discussing their traumas and performing trust exercises.  In these woods lurks another entity, however, and it wears many faces. "There is nothing easy about healing trauma and it's generally a long process," says director Berkley Brady. "Sometimes I think we also talk about therapy or healing as a one-stop-shop, as in 'do this and you'll be better.' While I think that's true, it also doesn't mean other traumas and difficulties won't keep happening along the way."
More Therapy Horror Films
The Brood (1979) – A psychotherapist has an outrageous form of treatment: encouraging his patients to physically manifest their inner turmoil which results in bodily transformations. This body-horror classic is from writer/director David Cronenberg.
The Howling (1981) – A news anchor (Dee Wallace) who survives a serial killer is sent to a secluded retreat as part of her therapy, but what she is confronted with during her time there is even more terrifying than what she left behind.
A Nightmare on Elm Street 3: Dream Warriors (1987) – Nancy (Heather Langenkamp) returns to the series as an intern therapist at a psychiatric hospital where the last of the Elm Street kids are dealing with the terror (and deaths) caused by Freddy Krueger (Robert Englund).
Psycho-Therapy (2019) – An over-stressed therapist has a breakdown that sends her into a murderous rampage. Her patients are the first to feel her unbridled wrath.
Happy Little Bunnies (2021) – A killer hides behind a creepy and cute bunny mask as they slay their victims. A man is distracted during his therapy session, worried that his therapist is the true "bunny mask killer."
Vicious Fun (2021) – A film critic accidentally discovers a self-help group for serial killers in this fun horror comedy.
The Boogeyman (2023) – A therapist and his two daughters are terrorized by a supernatural entity that enters their home thanks to a disturbed patient's actions.