Bollywood Horror Films: The Best Indian Scary Movies
Welcome to the scary movie zone of Bollywood. Here we have created a list of the best Hindi horror movies from India's Bollywood.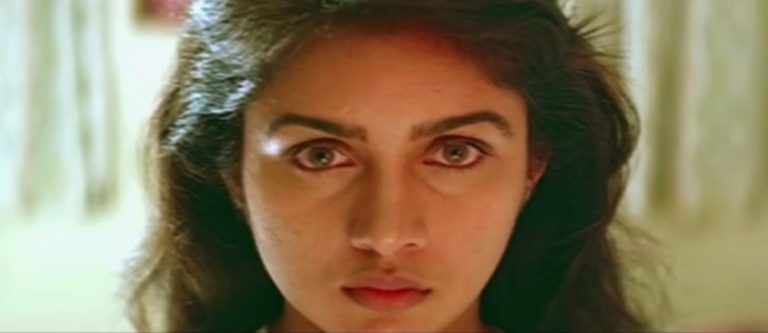 Welcome to the scary movie zone of Bollywood, the Hollywood of the rapidly rising film industry in India! Here we have created a list of the best Indian horror movies, but it's not your typical top twenty list, instead it's a guide to help you start watching some of these awesome scary movies from India.
Bollywood has made some incredible pieces in many genres like romance, crime, comedy, and dramas. Unfortunately, horror remains fairly untouched by the industry. Mahal (1949) is considered to be the first Indian horror film and was a noble debut attempt by director Kamal Amrohi. The 1970 and 80's were dominated by the Ramsay brothers who gave several consecutive horror hits such as Andhera (1975), Aur Kaun? (1979), Purani Haveli (1989), and Purana Mandir (1984). However, many viewers became annoyed by their repetitive horror movie formula. In essence, they would just recycle abandoned creepy houses, monsters, and women in distress, and then pair it with a loose script. However, in the 90's, director Ram Gopal Varma turned the Bollywood horror industry around with hits Raat (1992) and Kaun? (1999). Ram Gopal Verma would go on to impact horror films throughout 2000's. Arguably, the 2000's was the most prolific time for Bollywood horror films. With films like Raaz (2002) and Bhoot (2003), which is widely considered to be one of the scariest Indian horrors ever made, Ram Gopal Verm set the stage for many successful horror films throughout the 2000's and 2010's.
However, Bollywood horror films in the 2010's saw a pretty sharp decline in quality and inventiveness. While there have been gems such as the found footage film Ragini MMS (2011), Horror Story (2013), and Ek Thi Dayaan (2013), other horror films have fallen flat.
As a whole, the biggest issue for Indian horror films is their lack of inventiveness and often parodied graphics and costumes. Frames Cinema Journal published a piece by Vatsala Sharma called "The Hindi Horror Cinema: Losing its Authenticity," which further discusses the lack of coherent aesthetics and originality when it comes to Bollywood horror films. Thereby showing that with predictable content and over the top effects, many Bollywood horror films have struggled to be taken seriously. With this lack of originality (mainly from copying Hollywood filming styles), Bollywood horror films have never had their true time in the spotlight.
However, it is important to note that there are many iconic aspects of Bollywood horror films that are now starting to gain traction from indie and alternative filmmaking movements. In India, horror tales have been told since the beginning of time. With its rich folklore history of ghosts, monsters, evil demons, and terrifying jins, Indian horror films have woven these historical narratives in to some thrilling film moments.
Most of the movies and cinematic experiences featured here will be from the 2000's, but we'll also cover movies from before and after that time to give you a sense of the history.
Mahal (1949) is considered to be the first Indian horror film. Directed by Kamal Amrohi, this film follows a young lawyer who is living in a haunted house. As the film progresses, we learn that this house was where the builder and his fiancée died after it was built. Mahal dives into the concept of reincarnation and the haunting obsession of love. While the film only has minimalistic special effects, it has continued to haunt audiences for decades.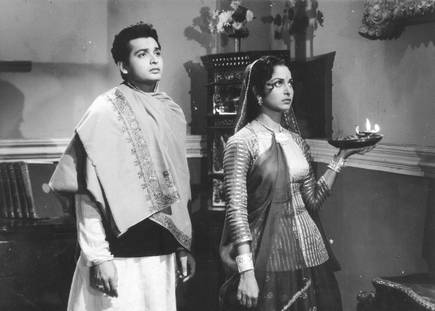 Directed by Biren Nag (this film was his directional debut), Bees Saal Baad (1962) is about a wealthy Thakur who rapes a village girl in Chandanghat. After the trauma, she commits suicide. However, the Thakur is then killed by the girl's spirit. Soon after, the Thakur's son is killed as well as the Thakur's brother. The story continues by following the grandson of the Thakur, Kumar Vijay Singh, as he returns from his abroad trip and must accept his fate. Once he is back, Kumar falls in love with Radha, who is the daughter of the local doctor. Now Kumar must make the choice to stay away from his new residence or continue to live there, but fear for his life everyday. Fun fact, this film was the highest grossing Indian film of 1962!
Also directed by Biren Nag, this film is about a recently wed woman who discovers that the ghost of her husband's first wife haunts their home. This of course is not ideal. Furthermore, this film was a re-imagining of Daphne Du Maurier's classic mystery Rebecca (1938). While this horror film takes some time to pick-up, it does a great job keeping the audience engaged (pun intended).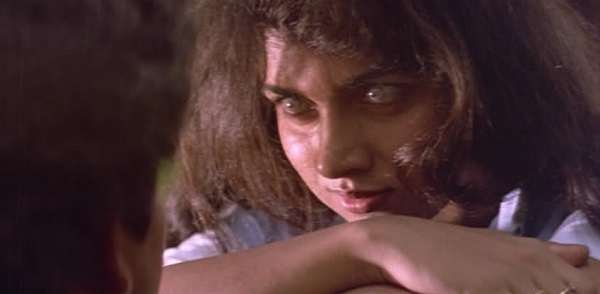 Raat (1992) follows the Sharma family as they re-locate to a semi-urban house that has a dastardly reputation. This film was directed by Ram Gopal Vermas and it was his first horror film. The Sharma family consists of Mr. Sharma, Mrs. Shalini Sharma, their daughter Manisha Sharma or "Mini," and their grandchild Bunty. Classic to any horror film, strange things start to happen. This includes the return of a dead cat, a brutal murder, and several other murder attempts. In fact, the scene where the dead cat comes back alive was inspired by Stephen King's creepy hit, Pet Sematary (1989). Furthermore, Raat was the first Indian horror film where the sound was recorded live (instead of in a studio) and it was the last Hindi film that was shot using 70mm negative. For those readers who are not film buffs, a 70 mm film is a wide high-resolution film gauge that has a negative area that is nearly 3.5 times larger than the standard 35 mm motion picture film format.
In this classically set up mystery-horror film, a woman hears news of serial killer on the loose… while she is alone in her house. Of course it is THEN that the doorbell rings. Will she make it out alive? Directed by Ram Gopal Varma, Kaun? (1999) is often reviewed as one of his better works. While this film has no songs, only three characters, and the entire story takes place in one location, the story manages to develop at a steady pace and is a superb choice for chilling entertainment. Surprisingly enough, this film was shot in only 15 days. Furthermore, it was also a remake of Signpost To Murder (1964).
Directed by Vikram Bhatt, this film is about a couple, Sanjana (Bipasha Basu) and Aditya (Dino Morea), and their retreat to Ooty to save their failing marriage. However, this retreat turns into a nightmare when a spirit starts haunting Sanjana. Meanwhile, Aditya is hiding a secret that could cost him his life. Furthermore, Raaz (2002) would establish Bipasha Basu as Bollywood's very own 'Scream Queen' who later starred in several other horror films like Aatma (2013), Creature 3D (2014), and Alone (2015). This film is also a remake of the Hollywood film What Lies Beneath (2000). What is SO important about this film is that it bought back the appeal of horror in Hindi cinema. The Ramsay's Brothers were the masters of horror films, but in recent years they had lost their glory. However, the success of Raaz inspired many more filmmakers to make and produce Indian horror films.
Bhoot (2003) is about a married couple who moves into an apartment that is haunted. As the film progresses, the wife is driven to madness by the spirit. It is now up to the husband to protect his wife and save their marriage. Directed by Ram Gopal Varma, this film is his most impressive and intense attempt at horror. It is a very chilling thriller that will absolutely creep you out. The film was also a huge success because of its background music, which is incredibly eerie and haunting.
Directed by Prawaal Raman, this horror film is about seven friends who are on a car trip together. After their car breaks down in the middle of the night, they find shelter and then proceed to tell one another scary stories to keep them amused. Unlike many Indian horror films, this film does not weigh heavily on sound effects and visuals for cheap thrills. In fact, this film was the first attempt to cast different stories in one film. It was also one of the first films to publicly announce its sequel (even when sequels weren't in trend).
In this drama-mystery horror film, an atheist must consult an exorcist after his daughter shows signs of being possessed. Another film by Ram Gopal Varma, but this one is often criticized for its use of clichéd demonic possession and exorcism. Many viewers comment that this film is the turning point of Ram Gopal Varma's directing and often complain that he has completely lost his way in the horror film industry.
Taking place in 1920, this film is about a husband who finds that his wife is demoniacally possessed. Directed by Vikram Bhatt, this film is easily considered one of the best horror movies in India. It is loosely inspired by the classic horror film The Exorcist (1973). Refreshingly enough, this film is simplistic and realistic. From the starting scene to the end moments of the movie, the film as a whole is completely gripping. Furthermore, this is one of the highest grossing Bollywood horror movie films of all time! You can also check out 1920: Evil Returns (2012) and 1920: London (2016).
Directed by Vikram K. Kumar, 13B (2009) is about a man who experiences supernatural occurrences in his new apartment. Specifically, a soap opera being telecast exclusively on his TV shows horrendous and terrifying events happening to him and his family. Eventually, he realizes that this is show is what will ACTUALLY happen to his family in real life. Viewers rave that this film is an incredible thriller and kept them on the edge of their seat! Specifically the second half of the film, which comes in red hot and will certainly leave you with goosebumps. The film crew also had to get creative with constructing the set for the film. The majority of the film takes place inside an apartment, therefore a temporary shooting floor had to be created. This elaborate apartment set was created from scratch in Egmore, Chennai.
Another directional piece by Vikram Bhatt, this romance-horror shares the story of a young lover's struggle to reverse a 350-year old curse in order to wed the woman of his dreams. If you look past the cheesy graphics in this film, the sound effects and set construction is well done and definitely very creepy. As a whole, this film was inspired by the Ramsay Brother's Purana Mandir (1984). Furthermore, many scenes in the film were also similar to Vikram Bhatt's hit film 1920.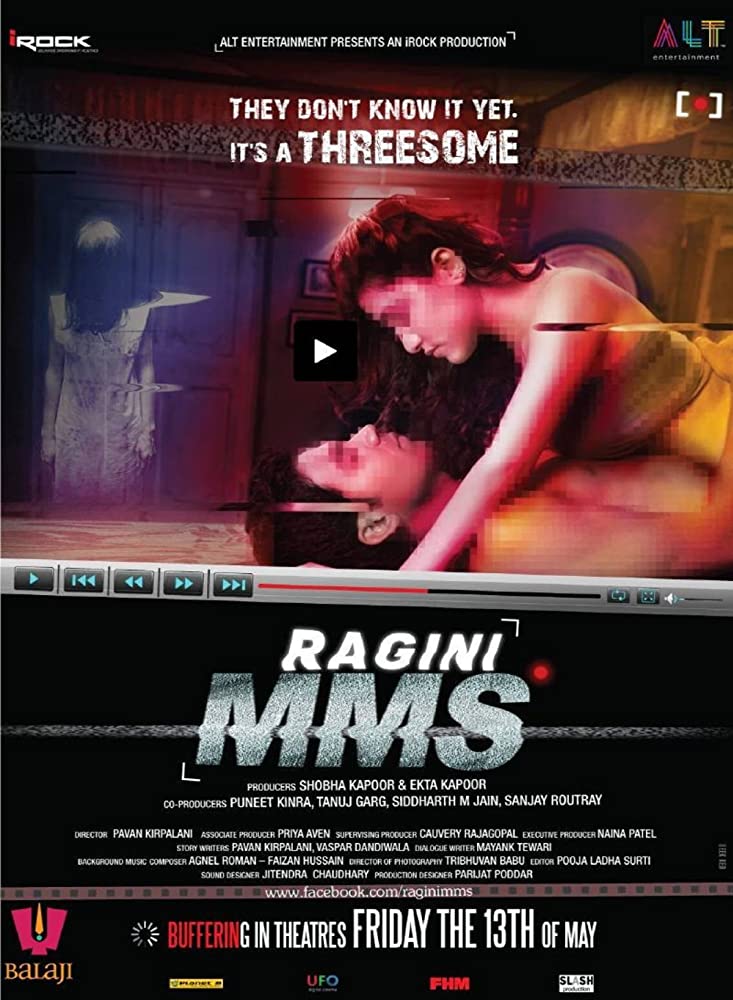 Ragini MMS (2011) is about a couple who experience horror at the hands of an unknown evil entity. This film was directed by Pawan Kripalani and is absolutely horrifying! While there are certainly flaws (such as it's lack of originality), it has enough of spine-chilling moments for it be worth an addition to your horror movie list. It is shot in real-time so it makes you feel like you are experiencing these horrors as they unfold (like Paranormal Activity (2007) or Blair Witch Project (1999))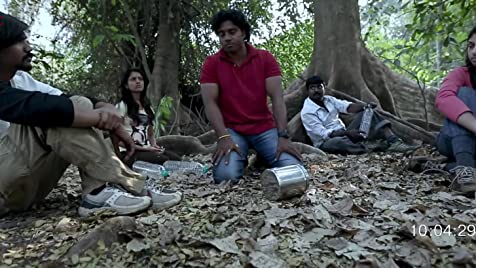 In this horror-thriller directed by Swarna Latha, six friends go on journey to a mysterious mountain in Western Ghats. Naturally, something terrifying haunts these very mountains. If you are looking for an adrenaline rush, then this film is for you! While this movie suffered from mixed reviews and has been widely criticized for copying Blair Witch Project, this film is a solid tension-gripping thriller.
In Horror Story (2013), despite the warnings and rumors, seven friends decide to spend a night in an abandoned and haunted hotel. As they are in the hotel, it dawns on them that the rumors might actually be true. Classic. Directed by Ayush Raina, this film is full of shocking scenes and gripping moments. This film also marks the directorial debut of Raina. Furthermore, it was the first Indian horror film starring seven new actors and was highly inspired by the Hollywood film Grave Encounters (2011).
Directed by Kannan Iyer, Ek Thi Daayan (2013) is about a gifted magician named Bobo, who finds himself plagued by hallucinations. Bobo seeks professional help, but then uncovers that he's being haunted by a sinister spirit. This film is refreshing because unlike some of its predecessors, it is original. It's fresh perspective, along with an enriching combination of good story telling and old witch tales makes this film a standout Bollywood horror movie.
Pizza (2014) is a horror film that follows how Kunal's (a pizza delivery boy) simple life takes a drastic and horrifying turn when he is sent to make a delivery to a mysterious family. This family has a dark secret and now this Kunal must come face-to-face with this evil. In his directional debut, director Akshay Akkineni adapted this film from the original Pizza (2012) film. The 2012 film was an Indian Tamil-language mystery horror film written and directed by Karthik Subbaraj. With its shock value and eerie atmosphere, Pizza (2014) is a good Bollywood horror film to check out.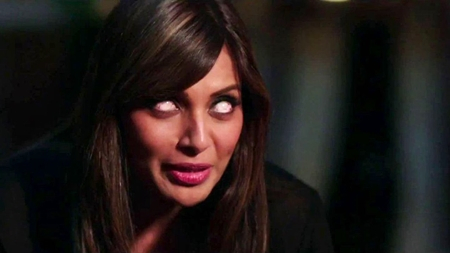 This supernatural horror-mystery is about a young woman whose dead sister relentlessly haunts her. Alone (2015) was directed by Bhushan Patel and was Bipasha Basu's (she played Anjana / Sanjana in the film) final film before her marriage. This film was also the debut of Karan Singh Grover (he played Kabir). Watch this movie if you are in the mood to get creeped out.
Directed by Prosit Roy, Pari (2018) is a supernatural-horror film about a man named Arnab, who attempts to help a chained up woman named Ruksana. This film has been praised for being a non-cliche Bollywood horror film. With it's brilliantly executed story line, first class acting, and exceptional background score, this film will leave you with chills. As a whole, this is just a brilliantly directed Bollywood horror film. Hopefully, this film will inspire other directors to redefine their directing tactics and aim to produce creative storylines and shots. Significantly, this was the debut film of director Porsit Roy. Fun fact, this film is banned in Pakistan for showing anti-Islamic elements.
Stree (2018) is a comedy-horror film that was directed by Amar Kaushik (this was his debut film). The story of this film is based on the urban legend of "Nale Ba," which went viral in Karnataka in the 1990s. In Stree, the menfolk of the town of Chanderi live in fear of an evil spirit named "Stree" who abducts men in the night. This film is a full on package of entertainment and does a fantastic job mixing horror and comedy. A must watch! The film was made on small budget, but went make more than 130 Crore. You can read more at BoxofficeIndia.
More Indian Horror Movies
Tumbbad (2018) – A search for treasure in an ancient castle unleashes a host of horrors.
Bhediya (2022) – A man bitten by a wolf suspects he is turning into a werewolf in this comedy.
Virupaksha (2023) – A man visiting his ancestral village is determined to learn the truth about an occult curse in this action horror film.