9+ Best Boutique Blu-ray Distributors for Horror Fans
So you want to get into collecting movies on Blu-ray? Great! This list will help guide you to find the perfect Blu-ray distributor to start your search for the movies that best fit your tastes as a horror fan.
You already know, as a fan of horror movies, that you should support physical media. But where do you go if you're new to collecting? Or what if you already have a collection, but you want to broaden your horizons and find new distributors you might have never bought from before? This list contains the very best boutique Blu-ray distributors currently releasing a wide array of horror (and other genre) films, along with descriptions of the types of movies they offer and a few film suggestions to get you started. Then, at the bottom of this article is a helpful FAQ section for people just starting to collect physical media.
The Best Boutique Blu-ray Distributors for Horror Fans
Vinegar Syndrome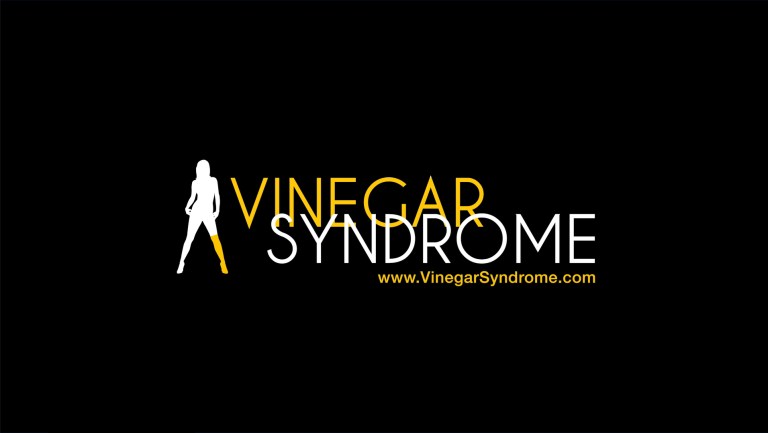 Vinegar Syndrome is one of the most well-known and well-respected Blu-ray labels operating today. They focus on cult and exploitation cinema, with genres including horror, action, science fiction, fantasy, comedy, sexploitation, and much more. They occasionally distribute newer films like The Outwaters (2022), but the majority of their movies were originally produced between the 1970s and 1990s.
Vinegar Syndrome releases multiple movies every month, and their attention to detail with special packaging and on-disc bonus features is impeccable. They also partner with many other, smaller labels, making the wide selection of movies in their store hard to top. Vinegar Syndrome should be right at the top of your list if you're looking to get serious about collecting genre movies on disc, especially if your tastes veer towards the eclectic and the trashy. Our best suggestion is to check their site regularly and take a chance on whatever looks interesting to you.
Arrow Video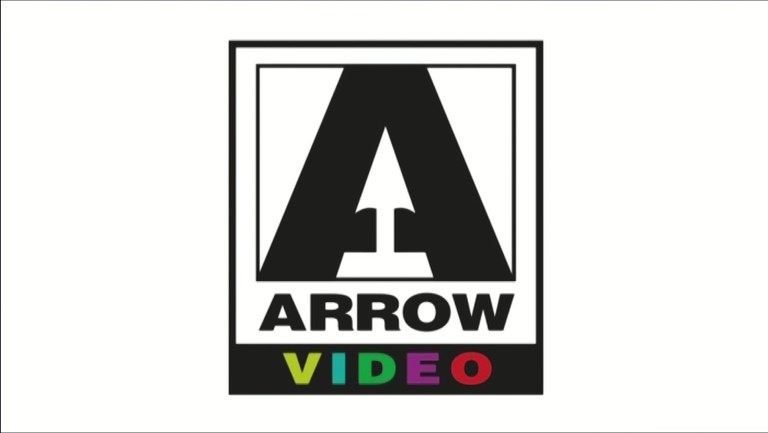 Arrow Video is based in England, but they release Blu-rays for play in both the United Kingdom and North America. Arrow places a strong emphasis on world and classic cult cinema, and horror is well represented in their catalog. Through Arrow you can find everything from campy slashers like Doom Asylum (1988), to Italian gialli like The Bird with the Crystal Plumage (1970), to martial arts films like Sister Street Fighter (1974). Their packaging and artwork is often fantastic, and they pack loads of special features onto the discs with their movies.
You can't go wrong with anything from Arrow, especially their limited edition sets. In addition to the movies mentioned in the above paragraph, recommendations on what to start with if you're new to Arrow Video are Ring (aka Ringu, 1998) and the Giallo Essentials box sets.
Scream Factory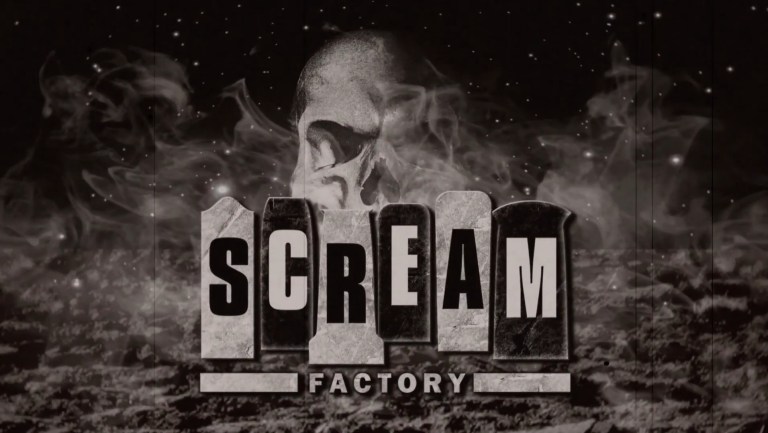 Scream Factory is the horror-focused sublabel of Shout Factory. The movies Scream Factory releases tend to be more mainstream than most of the other labels in this list, but they do have a good amount of cult films as well. With Scream Factory you should be able to find many of your favorite older horror movies on collector's edition Blu-ray and Ultra HD Blu-ray with lots of great bonus material. And while you're browsing their offerings, you're likely to come across some lesser-known movies you might've heard about but have never seen.
Some standout releases from Scream Factory include their superb 4K releases of the Halloween franchise from the original 1978 movie through Halloween: Resurrection (2002), a 4K restoration of Dog Soldiers (2002), and the Friday the 13th Collection box set with every movie (and two bonus discs) contained in a gorgeous box decorated with new art inspired by the franchise.
Unearthed Films
Unearthed Films is for the horror fan who is looking for something darker, more violent, and with a lot of blood. That's not to say every release from Unearthed Films fits that description, but a lot of them do. Unearthed's first releases back in the early 2000s were the North American debuts of the infamous Guinea Pig series from Japan. Though those films are now long out of print, Unearthed continues to release some of the best independent genre films from around the world. They pay particular attention to movies that feature horror, gore, and transgressive subject matter.
If you're new to Unearthed Films and are looking for a place to start, their Unearthed Classics line is a great entry point that will give you a nice sampling of the style of movie Unearthed is known for with films like Evil Dead Trap (1988), The Untold Story (1993), and Premutos: The Fallen Angel (1997). Other suggestions for people ready to dive into the deep end of Unearthed Films include A Serbian Film (2010), American Guinea Pig: Bouquet of Guts and Gore (2014), No Reason (2010), Atroz (2015), and August Underground (2001).
Severin Films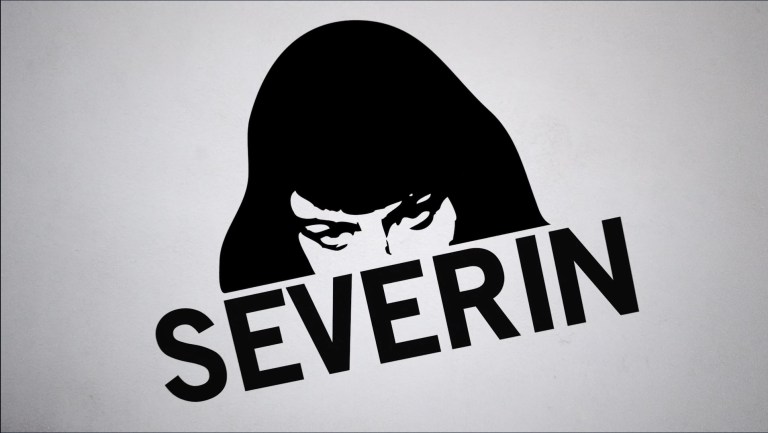 Severin Films began in 2006 with the mission of dedicating itself to releasing "the world's most provocative cinema." Their focus can stray towards the more risqué side of cult cinema, but their selection of horror movies make up the bulk of their store. Severin has horror from disturbing shockers like House on the Edge of the Park (1980) to more recent films like the dark comedy All About Evil (2010). Most of their films have original production dates from the 1960s to the 1990s.
Severin recently released what has to be their greatest box set yet: The Sensual World of Black Emanuelle. It is an astoundingly amazing 15-disc set that traces the lineage of the Black Emanuelle series starring Laura Gemser. Even though the set only contains at most a couple of movies that could be considered horror, it is the best example of Severin's devotion to producing quality releases. As for their horror movies, some suggestions for getting started with Severin include Anthropophagous (1980), Burial Ground (1981), and the box set The Eurocrypt of Christopher Lee.
Visual Vengeance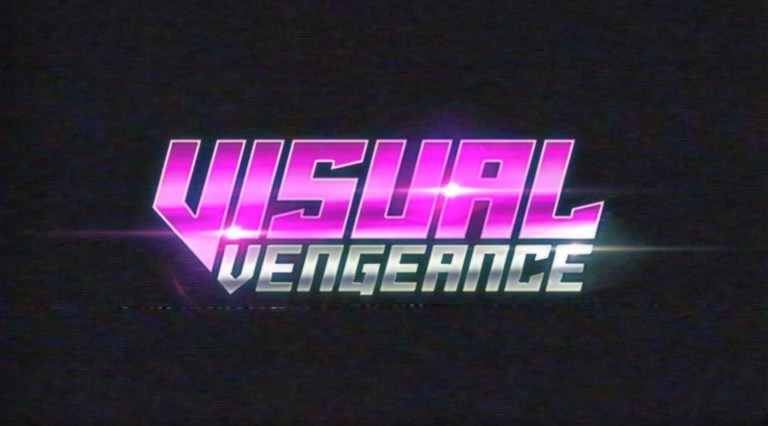 Visual Vengeance, a sublabel of Wild Eye Releasing, began in 2022 as a distributor of low- to no-budget genre movies from the 1980s to the early 2000s. Most of the Visual Vengeance movies are shot on video (SOV) and very obscure. They all have a homemade quality to them, mostly because they are homemade in many ways. These movies are all gems of the lost era of SOV ingenuity and originality.
As a newer label, Visual Vengeance doesn't have a deep catalog yet, but there are already a few unmissable highlights. Their first release, Bloody Muscle Body Builder in Hell (1995, or 2012 if you count when it was finished) is amazing and should be in every horror fan's collection. Slaughter Day (1991) is wild, gory fun, and Suburban Sasquatch includes the original movie plus a commentary track from Rifftrax as a bonus feature. Also, it's worth following Visual Vengeance and ordering their movies in advance, because in addition to bonuses like posters, booklets, and stickers with every release, they usually include inventive physical bonus items with preorders.
Synapse Films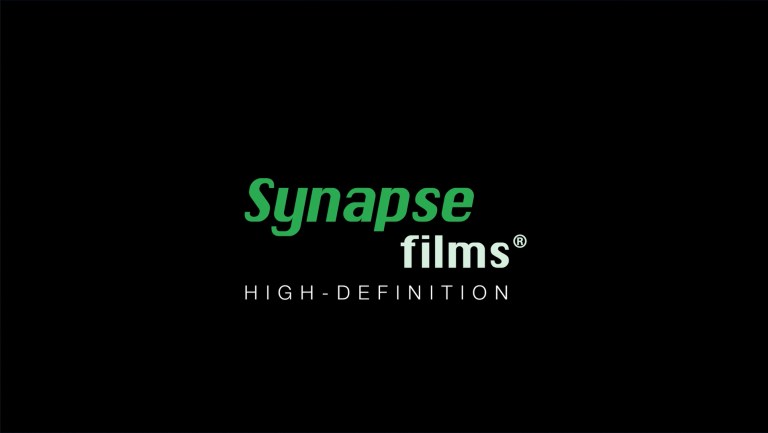 Synapse Films has been putting out physical releases of horror, science fiction, and cult movies for more than two decades. They don't release films as often as some of the other labels on this list, but their releases are always worth the wait. Recent recommendations, which should also give you a good representation of the types of movies Synapse releases, include limited edition sets for Tombs of the Blind Dead (1972), Phenomena (1985), Tenebrae (1982), and a beautiful double-feature release of Demons (1985) and Demons II (1986).
Grindhouse Releasing
Grindhouse Releasing restores, preserves, and distributes classic exploitation movies, and they've been around since 1996. A couple of their best known releases include definitive editions of Cannibal Holocaust (1980) and Cannibal Ferox (1981). They are another label that doesn't release movies terribly frequently, but the bonus material they include is always of the highest quality. Suggestions in addition to the two movies already mentioned are Pieces (1982), Death Game (1977), and Impulse (1974) starring William Shatner.
Mondo Macabro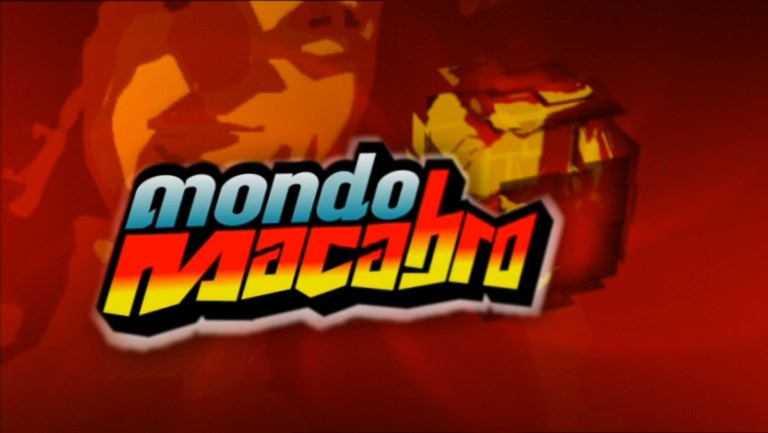 Mondo Macabro (which is Italian for "macabre world") is devoted to bringing "strange, bizarre, and forgotten films" to the world. As their mission statement suggests, the movies available from Mondo Macabro come from all around the globe and are all weird and wonderful in their own amazingly entertaining ways. It's difficult to pin down an exact genre that the company focuses on, because so many of their films transcend conventional definitions of genres like horror, fantasy, action, or sexploitation (though many of their films could fall into one or all of these categories).
If you enjoy weird exploitation cinema, then you really can't go wrong with any movie offered by Mondo Macabro. However, if you'd like some suggestions to get started, a few personal favorites include the Mexican nunsploitation movie Alucarda (1977), the Japanese bakeneko (roughly: "ghost cat") film A Haunted Turkish Bathhouse (1975), and the indescribable Indonesian action/horror/fantasy fever dream Lady Terminator (1988).
More Amazing Boutique Blu-Ray Distributors
Frequently Asked Questions About Collecting Physical Media
What does the term "boutique Blu-ray" mean?
"Boutique Blu-ray" refers to movies released on a Blu-ray disc by independent distributors. Boutique releases are differentiated from studio releases for a number of reasons. Maybe most importantly is that boutique distributors tend to focus on niche genres and interests, and they create physical media specifically for collectors. This means "boutique" is often associated with film releases on disc that contain tons of special features, unique packaging and design, and the possibility of additional collectible merchandise bundled with the movie. Boutique releases also usually have superb video and audio quality thanks to meticulous restoration, which is usually needed since many boutique labels release older movies.
What are Blu-ray region codes, and do they matter?
Blu-rays, like DVDS, have coding on them that prevents a disc from being played on devices made in certain parts of the world. This is a way of protecting the rights of a movie's license holder to release movies in specific countries. So for example, a Blu-ray disc coded for Europe will not be playable in a typical Blu-ray player made for the United States.
All of the boutique Blu-ray distributors mentioned above list the regions their discs are coded for. If they don't, then it's easy to send them a quick and friendly email to ask. For reference, here are the three regions used for Blu-rays as listed by Sony:
Region A – North America, South America, U.S. Territories, Japan, South Korea, Taiwan, and other areas of Southeast Asia
Region B – Europe, Africa, the Middle East, Australia, and New Zealand
Region C – Asia, except for the areas of East and Southeast Asia listed above
What are the region codes for DVD?
DVDs are still being sold, and lots of older movies never made it past DVD and onto Blu-ray. If you want to collect older movies, especially foreign movies, DVD region codes are important. Here are the region codes used for DVDs as listed by Sony:
Region 1 – Canada, United States, U.S. Territories
Region 2 – Japan, Europe, South Africa, the Middle East (excluding Egypt), and Greenland
Region 3 – Southeast Asia, East Asia (including Hong Kong)
Region 4 – Australia, New Zealand, the Pacific Islands, Central America, Mexico, South America, and the Caribbean
Region 5 – Eastern Europe, Russia, the Indian Subcontinent, Africa, North Korea, and Mongolia
Region 6 – China
Are Blu-ray and 4K different?
When we just say "Blu-ray," that refers to a Blu-ray disc that can display a picture resolution of up to 1920 x 1080. "4K" discs are higher capacity Blu-ray discs that can display pictures of up to 3840 x 2160. Don't worry if those numbers mean nothing to you. All it means is that 4K discs have more space, and they have the capability of displaying a sharper image.
Basically, both types of discs are Blu-rays, the 4K discs just hold more data. It can be a little confusing when you're starting out, since 4K discs can be referred to as "4K," "4K Ultra High Definition Blu-Ray," "4K UHD," "UHD-BD," or just about any combination thereof. It all means the same thing.
Does a Blu-ray "scanned in 4K" mean it's a 4K disc?
No, not necessarily. "Scanning" refers to the process of converting a movie originally on an analog format like film into a digital format for use on digital media formats like Blu-ray. So, "scanned in 4K" means that the film in question was converted to a digital format using a 4K resolution. If the movie is then put on a regular Blu-ray disc, then it will still have a maximum resolution of 1920 x 1080 when you watch it. However, "scanned in 4K" does mean that the movie has a high-definition scan from the original source that movie was on.
You'll often see "scanned in 4K" or "scanned in 2K" for movies that have never been on Blu-ray before. This is because even if the movie was on an older home video format, it almost surely didn't have a scan that was capable of providing an HD picture. All sites selling Blu-rays and 4K UHD discs are clearly labeled as to what kind of disc they're using, so just double check if you're unsure.
Are all 4K Ultra HD discs region free?
Yes, all 4K discs are region free and should be playable in any 4K-capable player, regardless of where in the world the player was made. So, if you want to import a movie and it is on a 4K UHD disc, then you don't have to worry about it being region locked. Keep in mind though, if that imported 4K disc also comes with a regular Blu-ray disc, then the Blu-ray disc might not be playable for you if it has a region code that is not compatible with your player.
Can any Blu-ray player play 4K discs?
No, not all players can play 4K discs. You'll need to check to make sure whatever device you have is compatible with 4K Ultra HD discs. Most 4K players should have a label somewhere on the front of the device that says "4K" or "Ultra HD Blu-ray" on it. All 4K players will play regular Blu-rays.
How should I begin collecting boutique Blu-rays?
Everyone collects differently, so there's no "right" way to go about it. As a suggestion, just look over the sites listed above, from top to bottom, and pick out a few of your favorite movies that are in your price range. You might get hooked on certain genres or certain distributors, and that's great! The best part about collecting physical media is actually watching the movies you buy and digging into all the special features. You can spend a lot of time with just one movie, so start small, and branch out as your budget allows.
One recommendation is to not get too caught up in the details of collecting. Worrying or getting upset about slipcovers, or missed release dates, or the minutiae of the technical aspects of Blu-rays can sap the fun out of watching movies. Buy what you like, and enjoy your collection. That's really all there is to it.
Further Reading