Best Indonesian Horror Movies: The Definitive List
With some inspired by local folklore and others inspired by American horror flicks, these Indonesian horror movies will terrify you.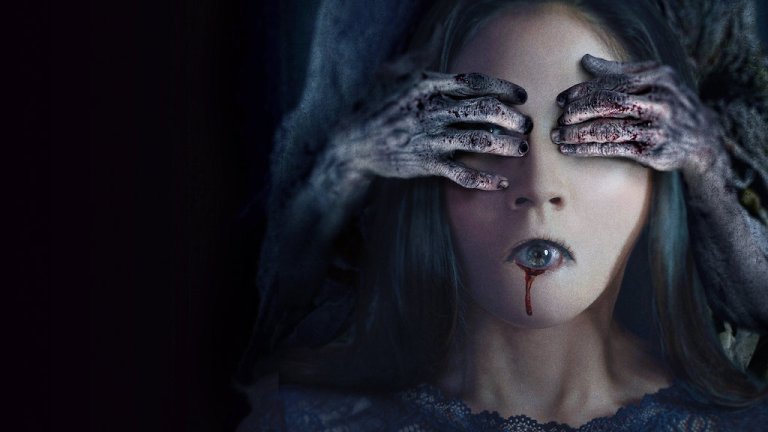 The Indonesian film industry releases more than one-hundred titles each year and is an important part of the cinema of Asia. Many of their horror movies are based upon local folklore about ghosts that have been passed down for generations. A great deal of those films is set in Jakarta. Jakarta is the capital of Indonesia and is also a province. It has a population of over ten million.
Jakarta is home to the Jeruk Purut Cemetary, which is said to be haunted by the ghost of a decapitated pastor. This inspired the film Hantu Jeruk Purut (2006). Then there is the Casablanca Tunnel, which is said to be haunted by a woman who attempted to perform an abortion at the station. There is also Dr. Cipto Mangunkusumo Hospital, which is haunted by the vengeful spirit of a nurse. She is called suster ngesot, which translates to the limping nurse.
In addition to basing movies off their own folklore, a lot of Indonesian horror movies are inspired by American films. There are plenty of overlapping themes you will see in the scripts, such as haunted dolls and devil worshipping. You might even see subtle references to movies like The Evil Dead (1981) thrown into the scenes. However, there are a lot of new aspects that will stand out in comparison to American films as well. In order to experience them for yourself, here is a list of the best Indonesian horror films:
Summary: Known as Rumah Dara, this horror is about two newlyweds who decide to go on a road trip with their best friends. However, they run into a lost little girl who leads them back to a house where they are trapped and hunted by a cult-like family. Some viewers have mistakenly called this the first Indonesian slasher film. However, there was also a slasher film called Srigala made back in 1981 that was inspired by Friday the 13th (1980).
Director: Mo Brothers (Kimo Stamboel and Timo Tjahjanto)
Writer: Mo Brothers (Kimo Stamboel and Timo Tjahjanto)
Summary: This film is about a little girl who claims to see the dead. When her older sister consults a psychic, she learns that their childhood home really is filled with vengeful ghosts. The CGI used on the ghosts in this film is terrifying at times and creates several jump scares. In addition to its excellent visuals, this film has a good plot and pacing. It is perfect for fans of The Ring (2002) and The Evil Dead (1981).
Director: Rocky Soraya
Writer: Fajar Umbara, Riheam Junianti and Rocky Soraya
Summary: This movie is a prequel to a cult classic film with the same name, which was made in 1982. This film is set a year earlier, in 1981. It's about a mother who suffers and dies from a strange illness. After she passes, the family learns she was involved in a cult that worships Satan.
Director: Joko Anwar
Writer: Joko Anwar
Summary: This film is about a toy manufacturer who is terrorized by a demon after their niece tries to summon her mother's spirit. Although the plot may sound familiar, it isn't anything like Child's Play (1988). It has an unpredictable storyline that is scary, fun, and refreshing to watch.This movie is actually meant as a direct sequel to The Doll (2016). However, the director decided the movie would be considered a spin-off instead.
Director: Rocky Soraya
Writer: Fajar Umbara, Riheam Junianti and Rocky Soraya
Summary: This film is about a woman who seeks answers when her estranged father falls into a mysterious coma. She visits his old villa and ends up uncovering dark, dangerous truths about their family. Fun fact: Fact: Although this film has terrifying visuals and excellent directing, it was shot in only twenty-five days.
Writer/Director: Timo Tjahjanto
More Indonesian Horror Movies
The movies listed above were selected based on their stories, themes, and overall popularity. However, there are plenty more Indonesian horror films that you can try to track down when you're in need of a horror fix. Here are a few more creepy Indonesian horror films that are worth the watch: