34 Lifetime Horror, Thriller and Abduction Movies
A detailed list of the best Lifetime channel movies for horror fans with a focus on kidnapping and thriller movies.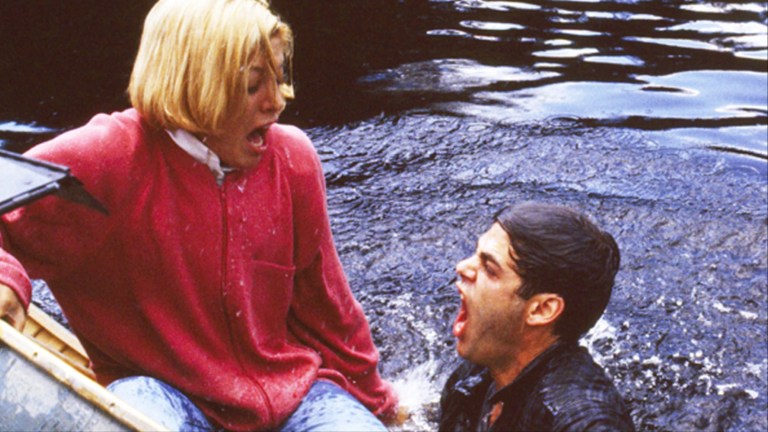 The Lifetime network was created in 1984 with the goal of becoming a popular "talk television" network with shows from hosts such as Dr. Ruth and Regis Philbin. After four years of fledgling viewership, the network hired Patricia Fili to be in charge of programming. Fili overhauled the network, changing 60% of programming and creating the first ever Lifetime original movie: Memories of a Murder (1990). Subsequently, the next CEO began marketing the network as "Television for Women."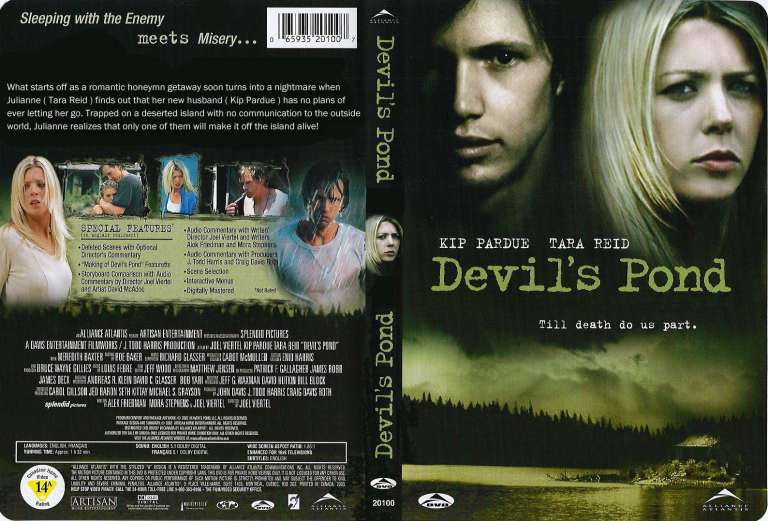 In 1998, Lifetime launched a new cable network, Lifetime Movie Network, which would focus solely on the channel's popular made-for-television movies. Lifetime movies tend to focus on two dynamics: "teens in trouble" and "mothers in danger". They run the genre gamut from romance to melodramas to murder mysteries and thrillers. Lifetime movies can contain horror elements but veer away from gore and focus on the development of female characters. Many Lifetime movies tell a story based on real crimes, and "ripped from the headlines" is even a subgenre of movies on their website.
Table of Contents
From 1994 to 2016, an impressive 73 percent of Lifetime's 285 original films were directed or written by a woman.

Sari Rosenberg, #SheDidThat: The Lifetime Movie Network Launched
Here are the best creepy Lifetime movies that have truly scary moments, are based on a real crime case, or are otherwise notable for Creepy Catalog readers.
1990s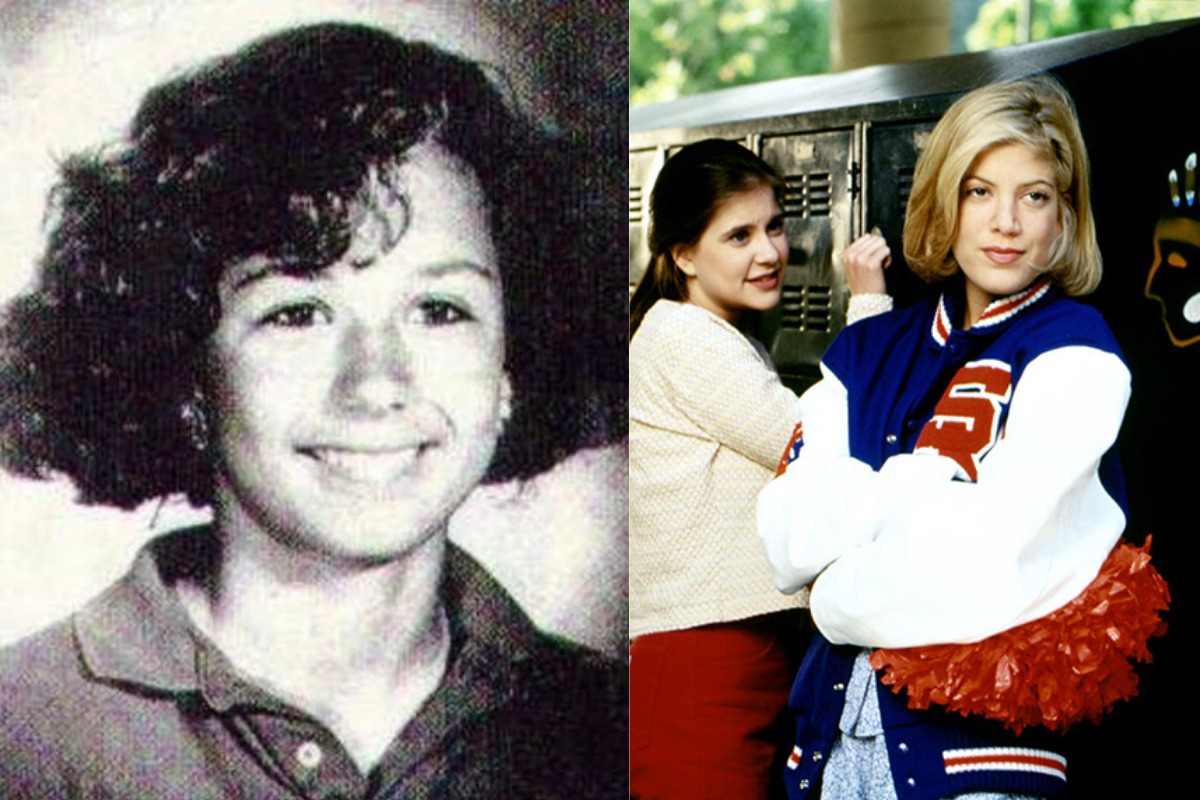 A popular cheerleader is stabbed to death in a small California town. The investigation leads to a shocking suspect, and courtroom drama ensues. The film was remade in 2019 with Kellie Martin returning in a new role.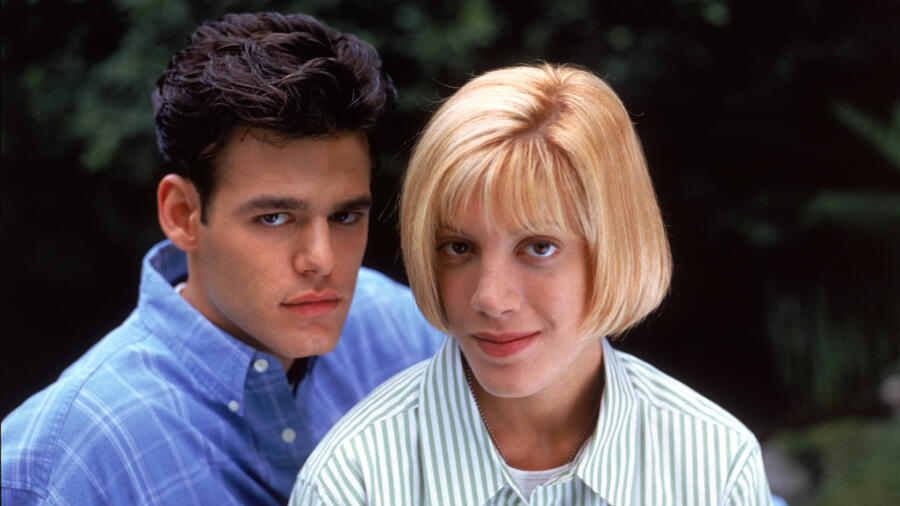 Erin (Tori Spelling) falls in love with a murderer using his victim's identity. She trusts him so much that she moves to a cabin in the woods with him. It's not until she realizes he isn't actually planning to install a phone line that she realizes she's in danger. Mother, May I Sleep with Danger? was remade in 2016 with Tori Spelling and James Franco.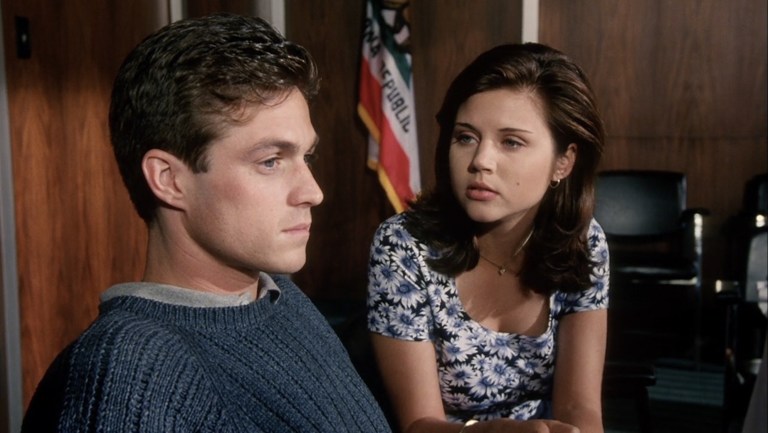 This film is NOT based on Ann Rule's iconic true crime book about her friendship with Ted Bundy. Instead, Tiffani Amber Thiessen stars as a rape survivor named Jennifer who is wooed by a man named Chris. The couple eventually marries and moves to a new seaside town where a murderous Peeping Tom is on the loose. Slowly Jennifer begins to suspect that the Peeping Tom and her new husband may be the same man.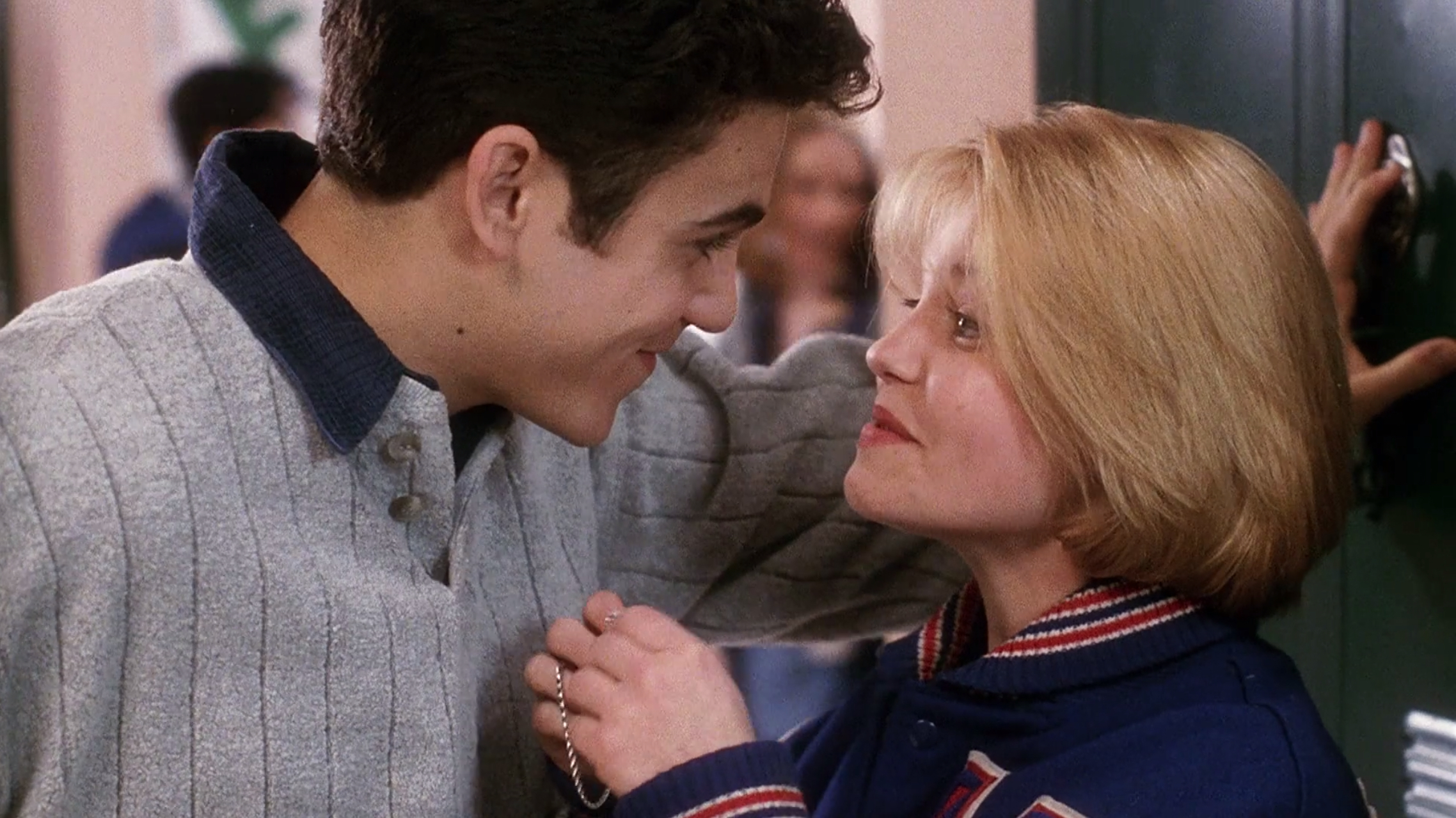 Another one of Lifetime's most iconic movies, No One Would Tell stars Fred Savage and Candace Cameron Bure at the height of their fame. The two play a high school couple who quickly go from fantasy to frightening as Fred's character becomes controlling and violent. The film starts and ends with murder and also focuses on the many people around the couple who chose not to intervene.
2000s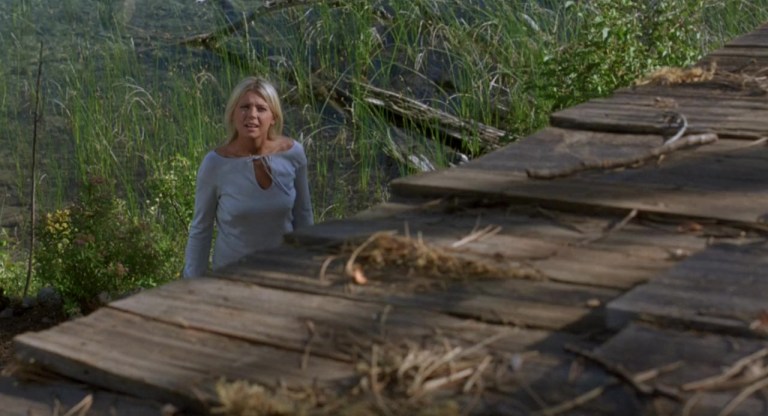 Mitch (Kip Pardue) and Julianne (Tara Reid) are newlyweds on their honeymoon to a very remote cabin on an island. When the time comes, Mitch doesn't want to leave, and Julianne is essentially held hostage on the island. Tensions rise slowly and end with a frantic Julianne literally chained to the cabin and trying to escape.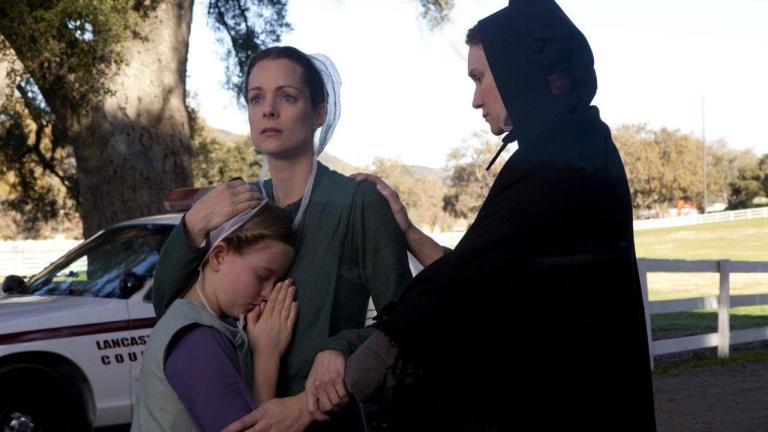 After a shooter kills a group of girls at their school, the Amish community's response of forgiveness causes controversy. The film focuses on one of the children's mothers, Ida Graber, who is reticent to adopt her community's insistence on forgiving the shooter. As she attempts to heal, she learns that her daughter, Mary Beth Graber, had promised to pray for her murderer before she was killed.
Lara Flynn Boyle stars in this adaptation of Anne Rivers Siddon's novel, one of the scariest haunted house stories ever written. Boyle plays Col Kennedy, who lives in an affluent Atlanta suburb with her husband Walter. The couple befriends the architect who's building a new home in the vacant lot next door, but the house seems to devour everyone who inhabits it.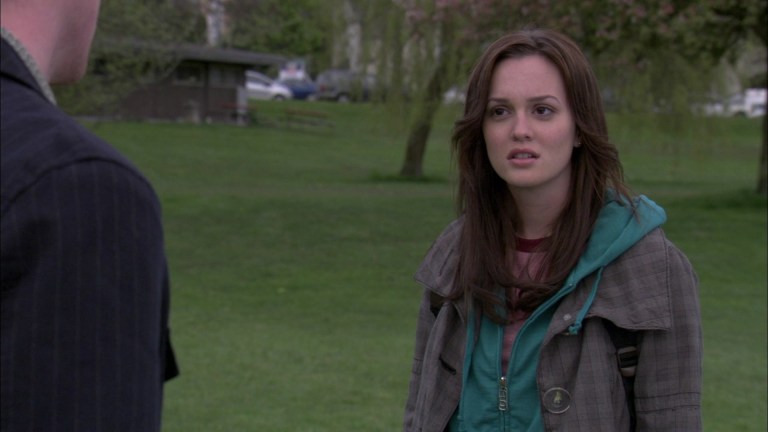 Leighton Meester stars as a freshman pledging a sorority at her college. She and her friends endure a brutal pledge season and notice strange occurrences at the sorority home. The pledge class secretly investigates whether the house is haunted and what other secrets the sisters are keeping.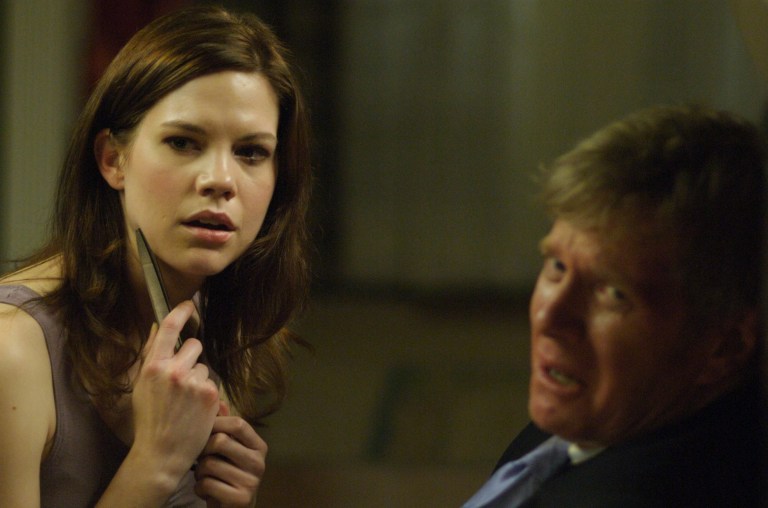 This movie follows a woman named Abby Reed (Mariana Klaveno), who answers an ad for a live-in nanny. She becomes obsessed with her charges' father, and the couple notices that anyone whom Abby doesn't like turns up dead. Also released as While the Children Sleep.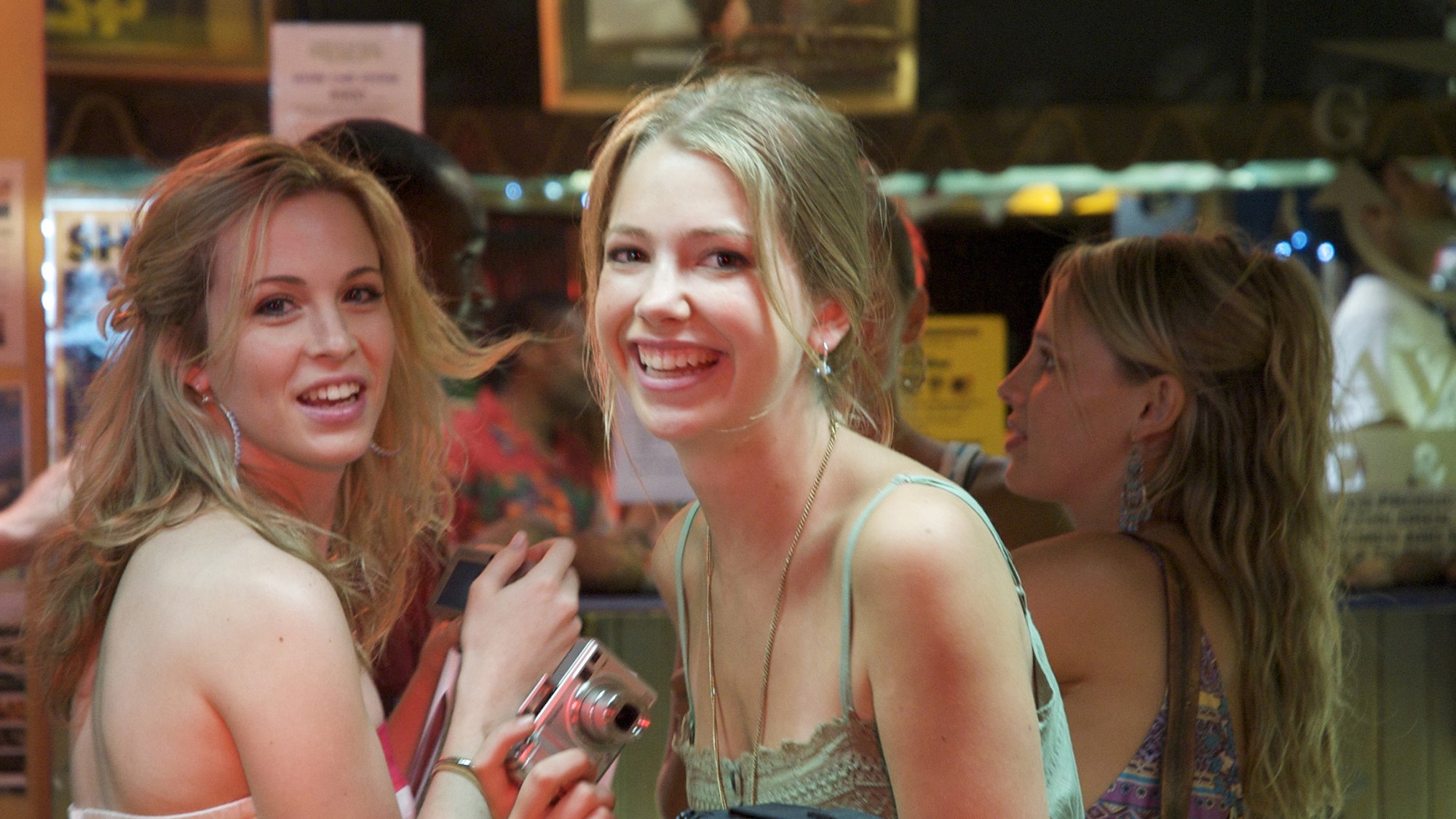 2009's Natalee Holloway, about the American high school student who went missing on a high school class trip to Aruba, is the biggest success in the network's history, capturing 3.2 million viewers for its premiere.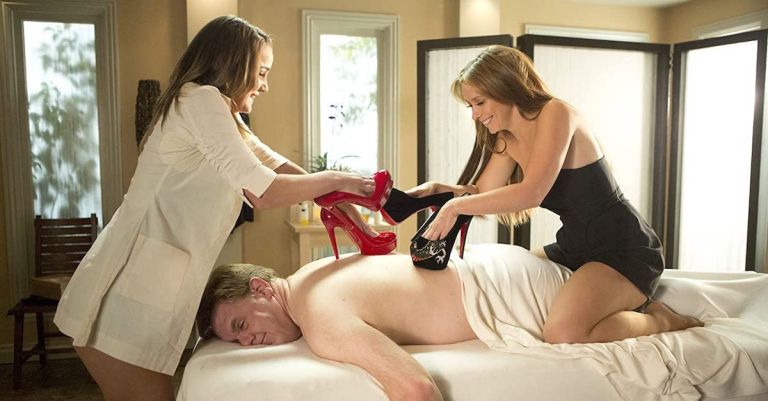 Jennifer Love Hewitt starred in this salacious Lifetime movie about a Texas woman, Samantha Horton, struggling to provide for her family. Unable to make ends meet as a masseuse, Samantha accepts an opportunity to make more money as a sex worker at the massage parlor. Eventually the parlor is raided and Samantha is arrested. She and the "client list" of local Johns are publicly embarrassed and must piece their lives back together. The Client List is a fictionalized account of a real prostitution scandal at a Texas massage parlor.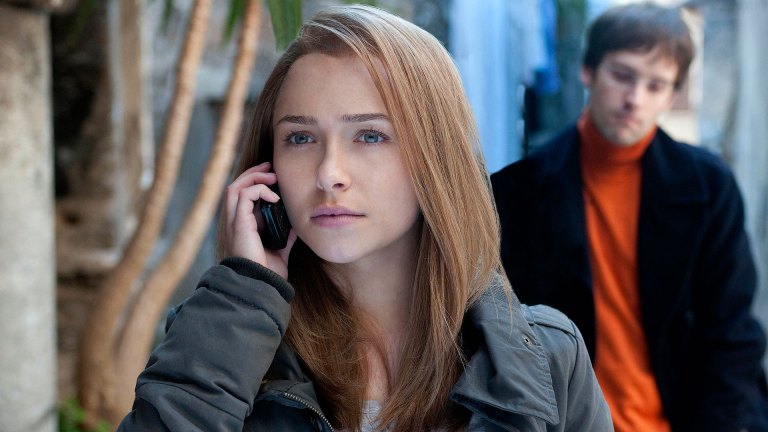 Based on the sensational true story, Hayden Panettiere stars as Amanda Knox, the American student targeted by Italian police in their investigation into the murder of her roommate, British student Meredith Kercher. Initially found guilty and sentenced to 26 years in prison, Knox was later acquitted in 2015. Local burglar Rudy Guede was found guilty of Kercher's murder and sexual assault and was sentenced to 16 years in prison. Guede was released in 2020.
Amanda Knox, already of a victim of Italian police and an enormous media frenzy, was not consulted on the project and attempted to have lawyers stop production on her unauthorized life story. She has also spoken out about her story being used as the basis for the Matt Damon movie Stillwater (2021) without her being consulted or paid.
Now, Stillwater is by no means the first thing to rip off my story without my consent at the expense of my reputation. There was of course the terrible Lifetime movie that I sued them over, resulting in them cutting a dream sequence where I was depicted as murdering Meredith.

Amanda Knox, Who Owns My Name?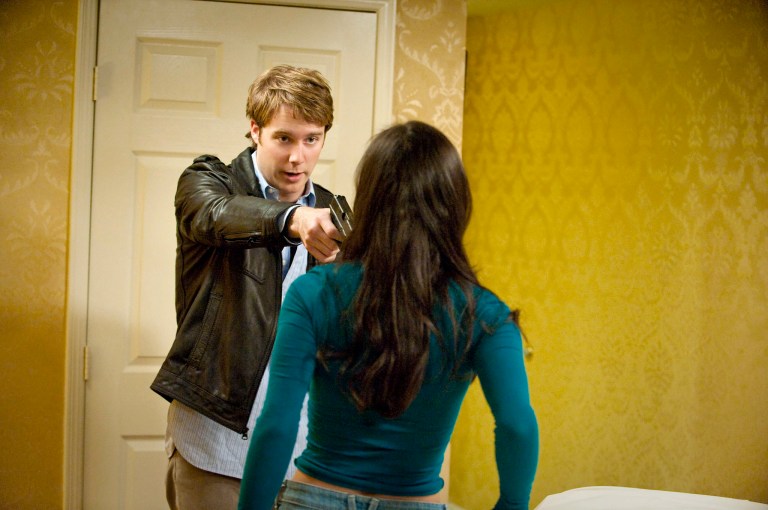 A young doctor lives a secret life as a predator who finds his victims on Craigslist. Due to his job and preppy appearance, even his own girlfriend doesn't see beyond his charming veneer. Based on the true story of Philip Markoff.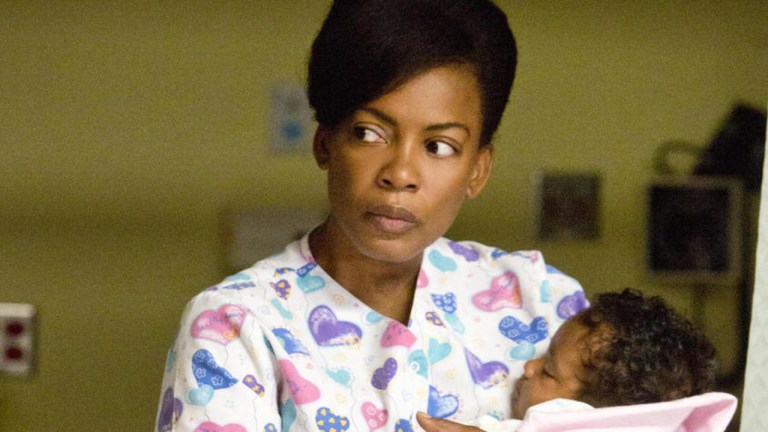 Based on the real story of Carlina Renae White, a woman who was abducted as a 19-day-old infant from a Harlem hospital and who solved her own case as an adult. Her kidnapper, Ann Pettway, said she abducted Carlina because she wanted a baby but had miscarriages when she had gotten pregnant, so she pretended to be a nurse so she could abduct an infant. Pettway raised Carlina as her own daughter in Bridgeport, Connecticut. She was charged with kidnapping and sentenced to 12 years in prison. Carlina was reunited with her parents 23 years after being kidnapped.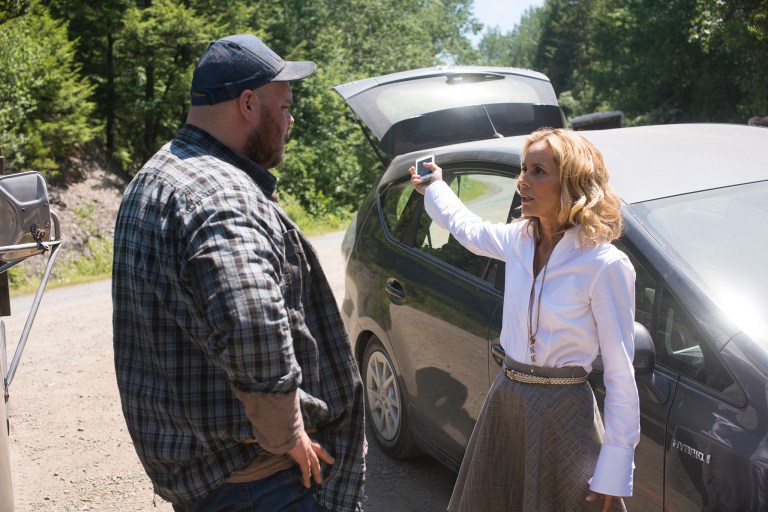 Based on a Stephen King novella about a mystery writer, Tess Thorne, who is invited to read at a library event. Afraid of flying, Tess drives long distances instead. At the event, the host suggests a shortcut for her return trip, and Tess becomes stranded in rural Massachusetts, where she is at the mercy of a truck driver who offers to help.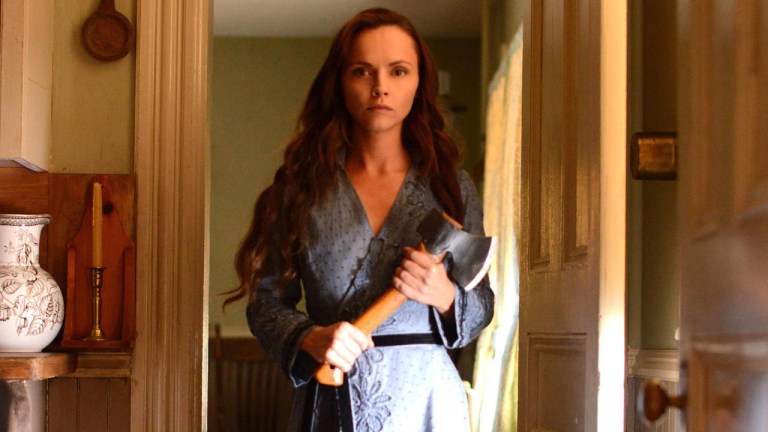 Christina Ricci stars as Lizzie Borden during her trial for allegedly murdering her father with an axe. Lizzie is acquitted, but her life in Fall River, MA is never the same, and she lives as an outcast. The film's final scene gives the filmmaker's hypothesis for what really happened that day in Fall River.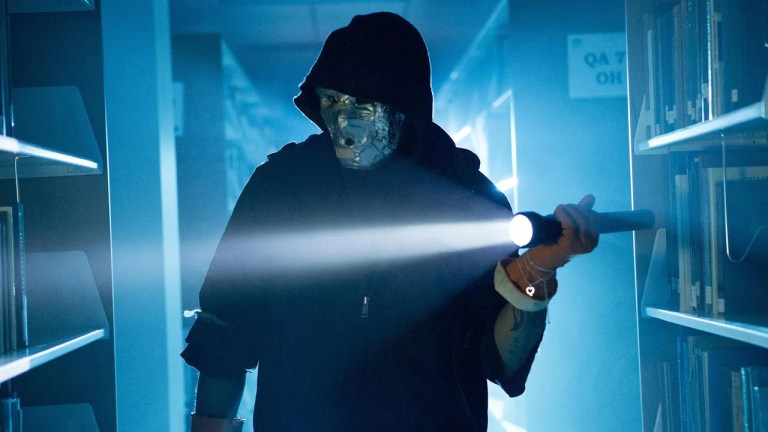 This genuinely scary stalker movie debuted on Lifetime. Haley Bennett stars as a student who stays on her deserted college campus over Thanksgiving break. While getting a snack at an off-campus gas station, the protagonist accidentally attracts the attention of a violent cyber cult that carries out ritualistic murders to stream to their followers.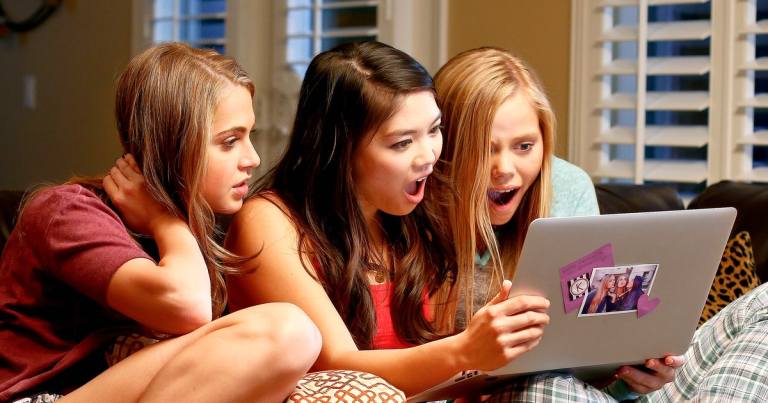 Three teen girls create a fake online dating profile. Enraged, one of the men they talk to, John Bennett, tracks down their real identities. John hires a male sex worker to flirt with the teens to lure them into a kidnapping. After kidnapping all three girls, he attempts to sexually traffic them as revenge for their catfishing.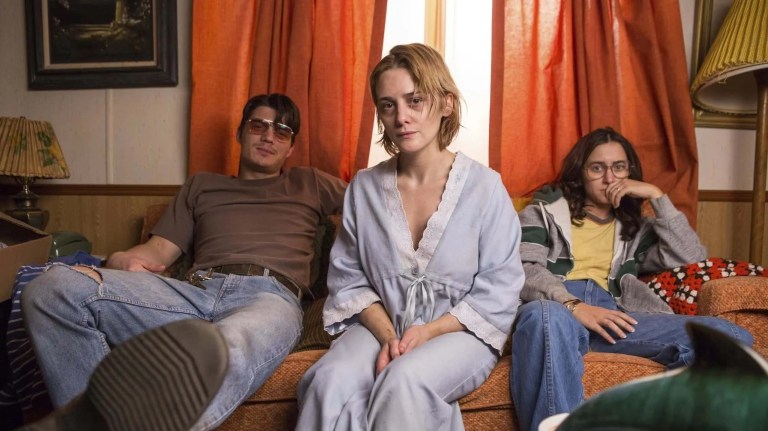 Based on the true story of Colleen Stan, a 22-year-old hitchhiker who was abducted by a couple in 1977 and held hostage until 1984. While imprisoned, Colleen lived in a coffin-sized box under the couple's bed. In her seven years of captivity, Colleen was gaslit by the couple into believing if she ever left, a powerful secret organization would come after her.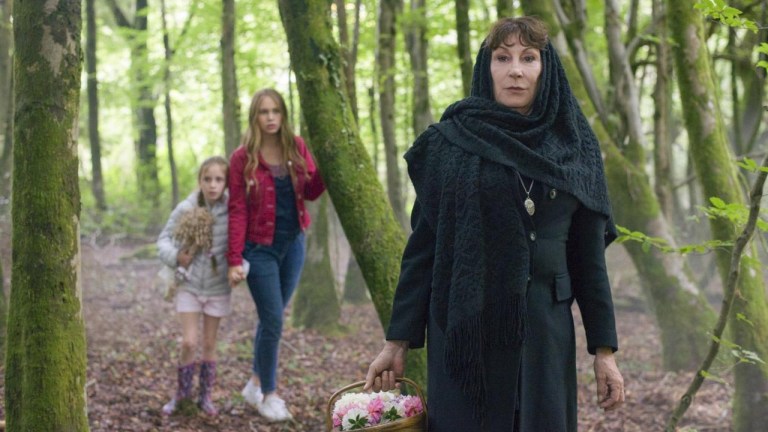 Melissa Joan Hart (of Sabrina, The Teenage Witch fame) made her directorial debut with this remake of the 1980 film. Mrs. Aylwood (Anjelica Huston) grieves her daughter's disappearance 30 years ago when a new family moves into her home. Jan (Tallulah Evans) is the new girl in town who tries to unravel the secrets around her.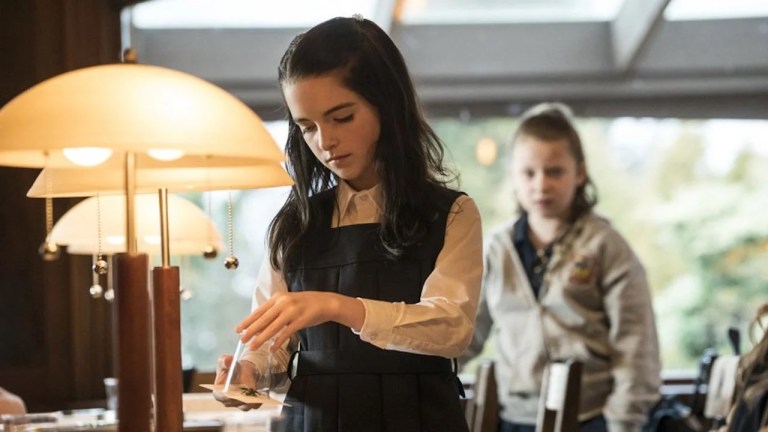 Directed by Rob Lowe and based on the iconic 1956 horror film of the same name, The Bad Seed is a little less unsettling than the Patty McCormack version. Lowe also plays the title character's father, and Patty McCormack makes an appearance as Dr. March, Emma's psychiatrist. Emma's father is forced to question his daughter when he realizes she may be responsible for the callous murder of a classmate.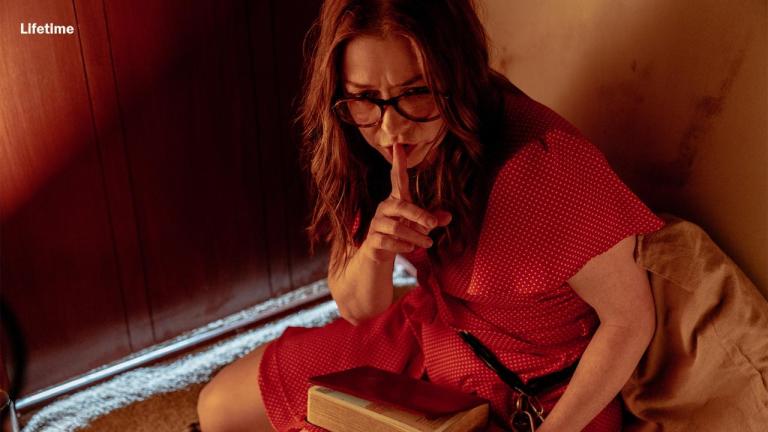 Based on a true story, Abducted features Alyson Hannigan as Mary Stauffer, a woman who was kidnapped at gunpoint along with her daughter, Elizabeth Stauffer, by Ming Sen Shiue, who had been one of Mary's students. The two women were held hostage for 53 days until they were able to alert police. Ming Sen Shiue was sentenced to life in prison.
The Bad Seed Returns (2022)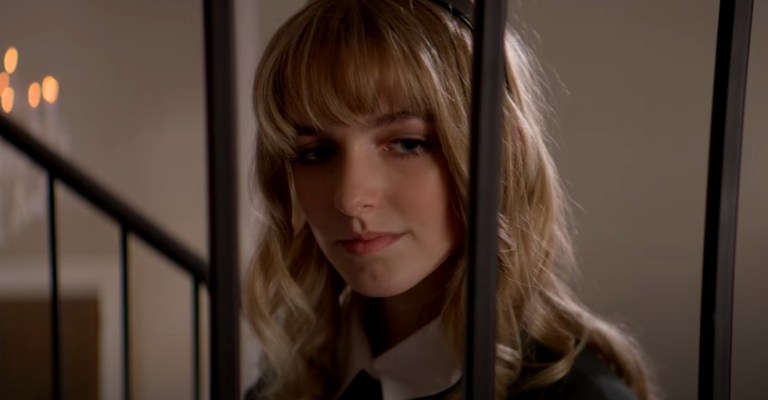 Mckenna Grace returns as Emma Grossman, the titular "bad seed" who hides the fact that she is capable of cold-blooded murder. In this sequel to the 2018 version, Emma starts at a new school where a classmate knows her secret. This sequel is set to air on Lifetime sometime in 2022.
More Creepy Lifetime Movies
• Deadly Love (1995) a photographer/vampire looks for love.
• Daughters (1997) Holly Marie Combs and Sarah Chalke play sisters dealing with a violent new stepfather.
• Every Mother's Worst Fear (1998) a mother (Cheryl Ladd) clutches her pearls when her daughter (Jordan Ladd) experiments with online chat rooms.
• Video Voyeur (2002) Angie Harmon stars as a woman who discovers she has been videotaped by a Peeping Tom in her home.
• Bond of Silence (2010) a high school party gets out of hand and a neighbor who goes over to ask them to be quiet ends up dead. Based on the true story of Bob Hutchison.
• Blue Eyed Butcher (2012) Sara Paxton stars as a woman who stabs her husband to death. Based on the true story of Susan and Jeff Wright.
• Cyberstalker (2012) Mischa Barton stars as a woman tormented by a violent stalker.
• Jodi Arias: Dirty Little Secret (2012) a ripped-from-the-headlines take on the murder of Travis Alexander.
• Beautiful & Twisted (2015) Rob Lowe stars as an heir who marries a stripper who may also be a murderer. Based on the true story of the murders of Bernice and Ben Novack Jr.
• Cleveland Abduction (2015) a crime drama based on the Ariel Castro kidnappings.
• The College Admissions Scandal (2019) a dramatization of the real-life "Operation Varsity Blues" that ended with actress Lori Loughlin serving two months in jail for conspiracy to commit fraud.