14 Scary Horror Movies About Travel
New places mean strange customs, foreign languages, and unfamiliar kinds of danger.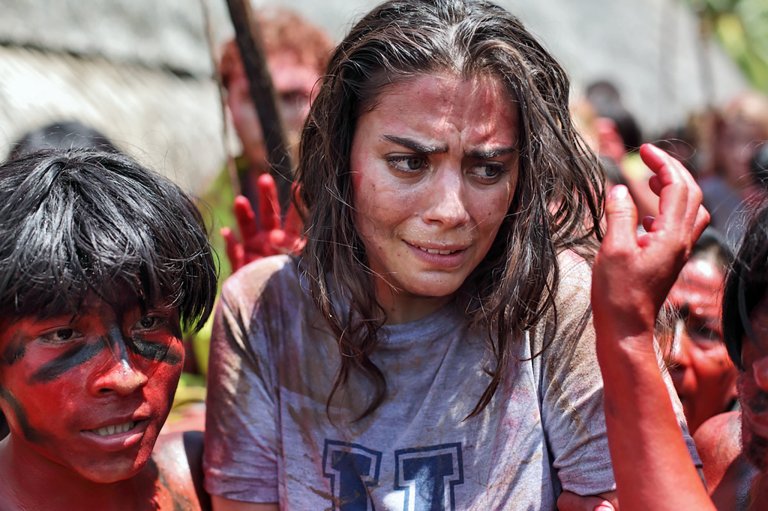 Travel is inherently scary because you are leaving the safety of home to explore the unknown. New places mean strange customs, foreign languages, and unfamiliar kinds of danger. Every year tourists make small mistakes while adventuring that means they'll never return home. Collected here are the scariest movies about traveling: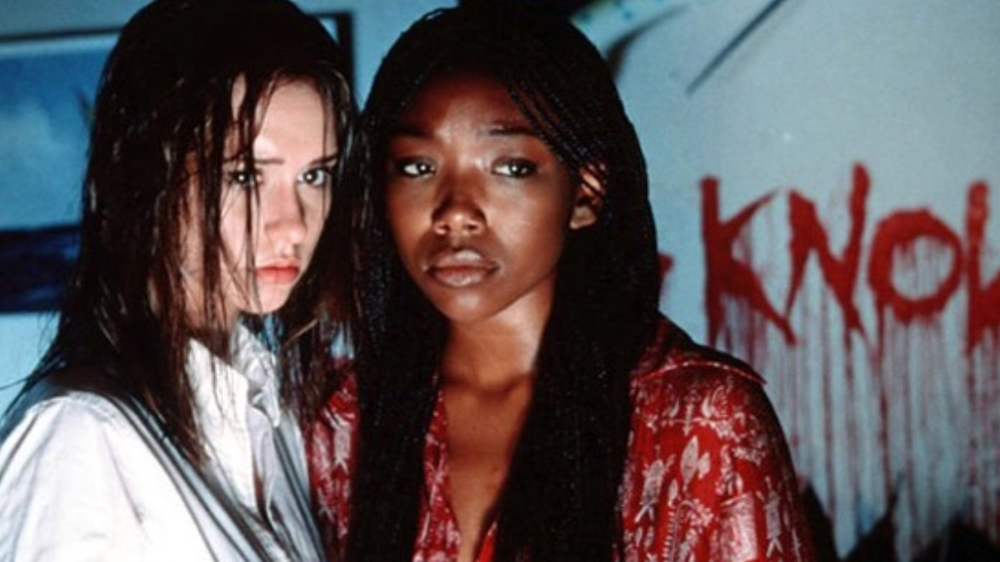 Julie James (Jennifer Love Hewitt) is the supposed winner of a radio contest for a free vacation to The Bahamas in this slasher sequel. Unfortunately the whole vacation is a set up by a psychotic fisherman (and his son) to lure her away into an elaborate revenge plot. A dream vacation turns into a nightmare as the rainy season (and the killers) descend on the secluded hotel.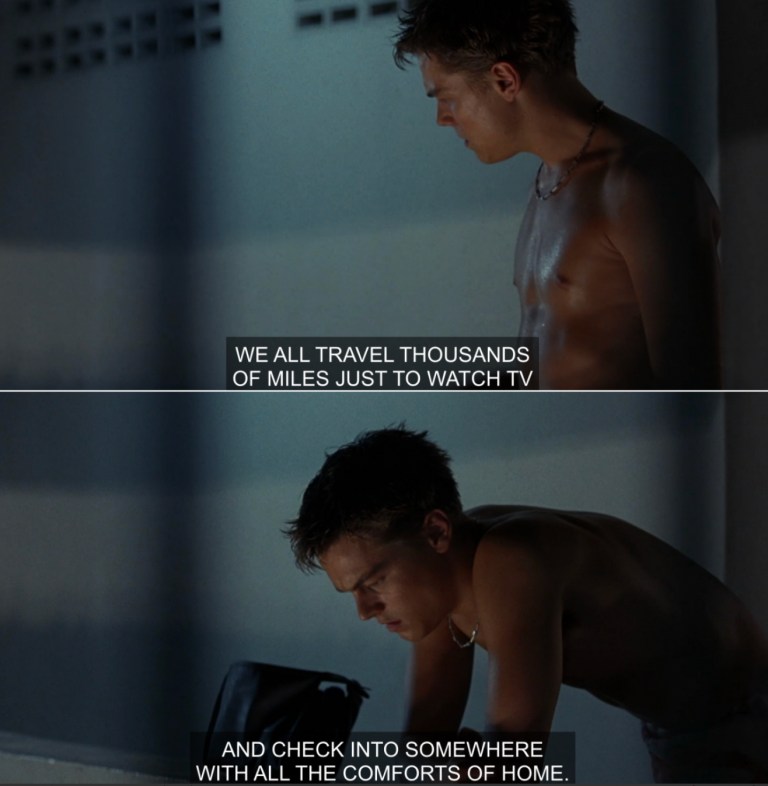 An adventure drama rather than a straight horror movie, The Beach has plenty of scary moments. While searching for a mythical paradise, American tourist Richard (Leonardo DiCaprio) and his European friends traverse shark infested waters, a cannabis plantation with heavily armed guards and the Thai jungle. The beach community they reach presents an even scarier situation: what happens to human beings in isolation.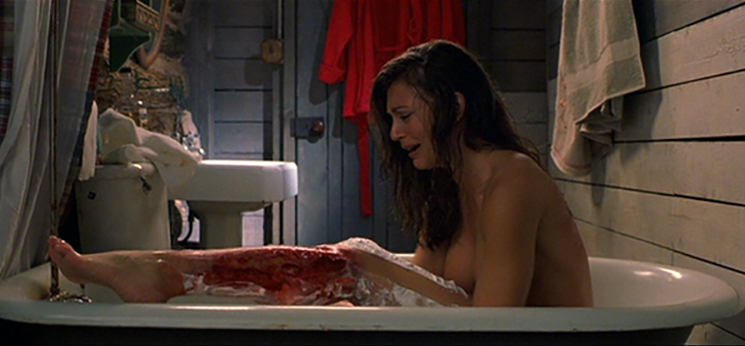 One unexpected danger of travel is being exposed to parasites and illnesses. Eli Roth wrote Cabin Fever based on his own travel horror story of contracting a skin infection. In the movie, a group of friends head to a cabin in the woods and fall prey to paranoia and a flesh-eating virus.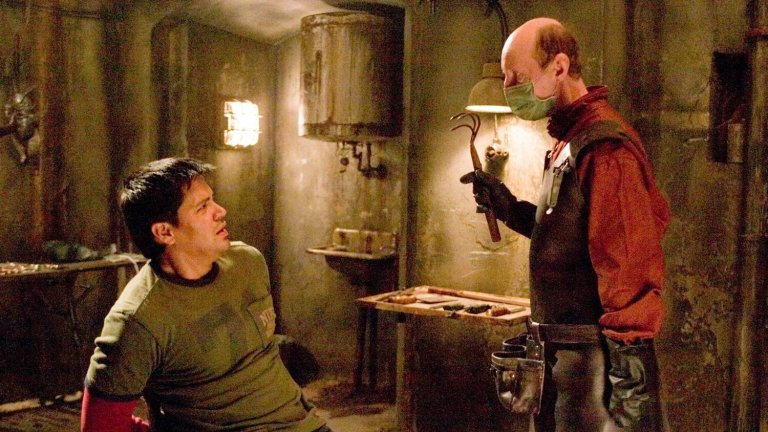 Eli Roth wrote and directed this horror movie about two American tourists, Paxton (Jay Hernandez) and Josh (Derek Richardson), who just want to meet girls while backpacking across Europe. Seeking out a remote hostel said to be filled with beautiful women, the tables turn and the two become victims of human trafficking themselves. Trapped in a facility where a secret organization allows wealthy men to torture strangers, Paxton and Josh are exposed to a literal chamber of horrors where escape seems impossible.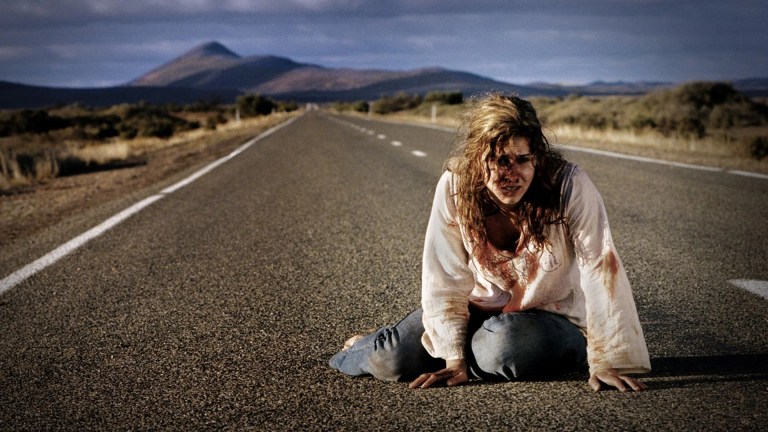 One of the scariest road trip movies of all time, Wolf Creek follows travelers Liz (Cassandra Magrath), Kristy (Kestie Morassi) and Ben (Nathan Phillips) as they make their way across the Australian outback. They become victims of serial killer Mick Taylor (John Jarratt), based on the real life Australian Outback killer Ivan Milat. Wolf Creek 2 (2013) follows a similar plot and is just as good as the original.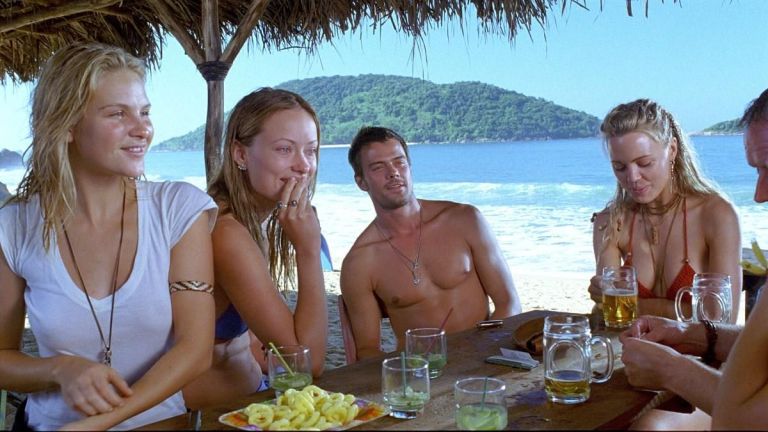 A horror movie following backpackers in Brazil who are targeted by an organ harvesting ring. In retaliation for "rich gringos" exploiting Brazillians via organ theft, a group of Brazilians plan to harvest the tourist's organs and donate them to the People's Hospital in Rio de Janeiro. The backpackers must flee through a treacherous cave in order to survive.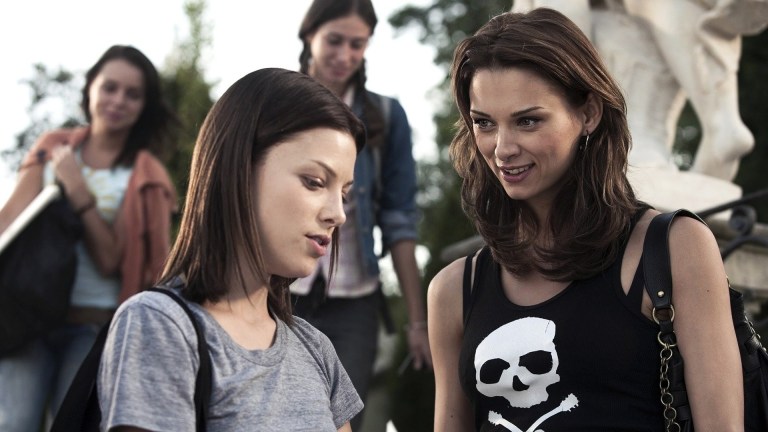 Hostel: Part II is perhaps even better than the original. This time the plot follows three female travelers, Beth (Lauren German), Whitney (Bijou Phillips), and Lorna (Heather Matarazzo) as they think they are heading to a cheap spa in Slovakia. Instead the three women are trafficked as victims for the Elite Hunting Club. Unbeknownst to the traffickers, Beth is actually wealthy enough to turn the tables on her torturers.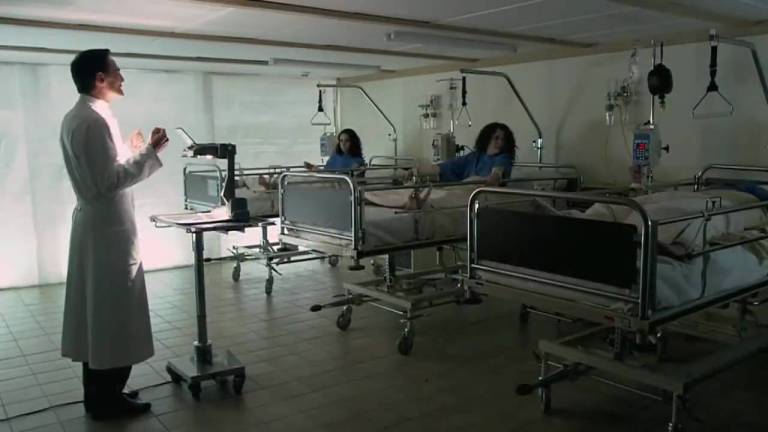 One of the scariest travel movies ever made, The Human Centipede opens with American tourists Lindsay (Ashley C. Williams) and Jenny (Ashlynn Yennie), who get a flat tire while trying to visit a German night club. Seeking help, the women knock on the door of Josef Heiter (Dieter Laser) who drugs them. Upon waking in a makeshift hospital room, they are joined by Japanese tourist Katsuro (Akihiro Kitamura) as Heiter explains his plan to conjoin the three victims into a "human centipede". Viewer beware, The Human Centipede borders on unwatchable.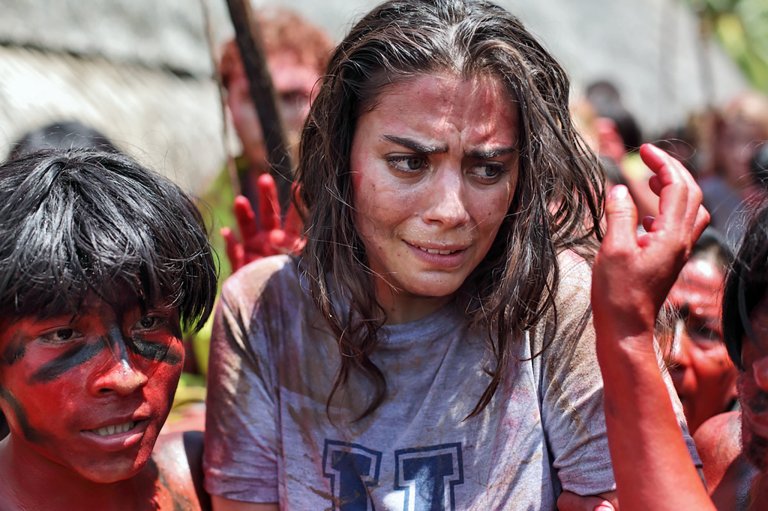 Eli Roth's fourth film on this list, The Green Inferno is a cannibal horror movie about Americans on a "social activism" trip to the Amazon rainforest. On their way home, the group's plane crashes into the jungle and the survivors are captured by a tribe of cannibals. Violent and bloody, The Green Inferno features cannibalism, attempted genital mutilation, and the worst case of munchies in the history of horror.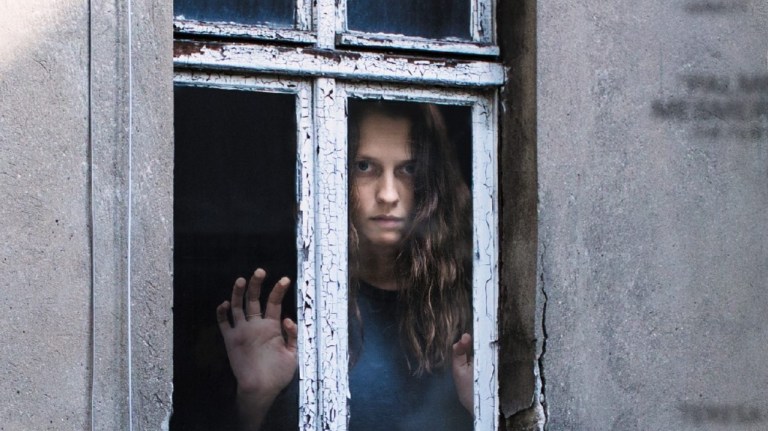 A psychological horror thriller following an Australian tourist in Germany, Clare (Teresa Palmer), who spends the night with an English teacher, Andi (Max Riemelt), in his apartment. Clare wakes to find herself locked in the apartment but believes Andi when he says it was an accident and the two spend another passionate night together. On the second morning, it sinks in that Andi is holding her hostage.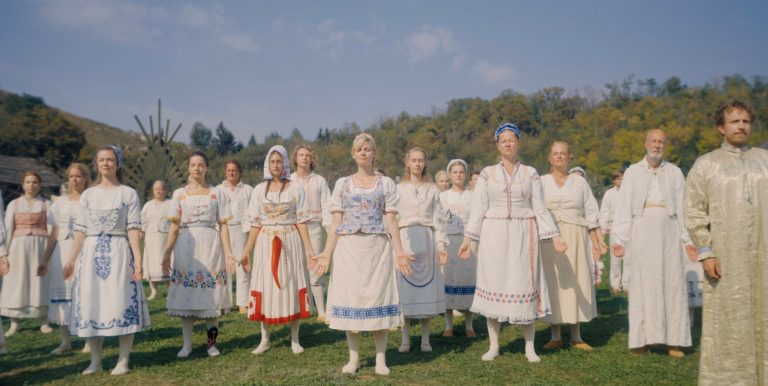 Grieving Dani (Florence Pugh) just wants to tag along with her boyfriend (Jack Reynor) and his friends while they explore a remote Swedish commune. She has no idea that the trip is actually a trap to bring fresh bloodlines to the cult. The group of friends are sacrificed in a series of gruesome rituals and Dani's fate is unknown as she becomes one of the Hårga.
M. Night Shyamalan's horror thriller follows a family of four on a tropical vacation. The family is gifted an excursion to a special beach, which they discover causes them to age at an impossible rate of one year every 30 minutes. Trapped at the nightmare beach the family and other beachgoers experience a lifetime of horror compressed into one afternoon.
In this supernatural horror movie three friends travel to Hawaii in order to explore an abandoned resort that is reportedly haunted. When they miss their flight home, the group is trapped at the haunted resort overnight and discovers the story of the "Half-Face Girl" is real. The tourists struggle to survive the night and desperately search for a way to leave the resort.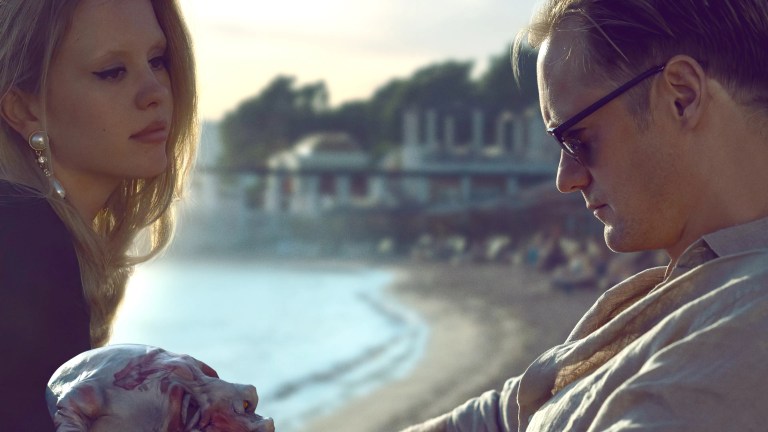 Brandon Cronenberg's sci-fi horror movie follows struggling novelist James Foster (Alexander Skarsgård) and his wealthy wife (Cleopatra Coleman) as they vacation in the fictional country of Li Tolqa. James is seduced by fellow traveler Gabi Bauer (Mia Goth). Out for a day of fun and indulgence, James kills a local man in a hit and run. Gabi then introduces him to the Li Tolqa's custom of allowing wealthy tourists to buy their way out of justice at a gruesome price.
Further reading: