The Shocking True Story That Inspired 'Death of a Cheerleader' (1994)
Thanks in part to Tori Spelling's casting during the height of her popularity and the salacious title, Death of a Cheerleader became the highest-rated TV movie of 1994.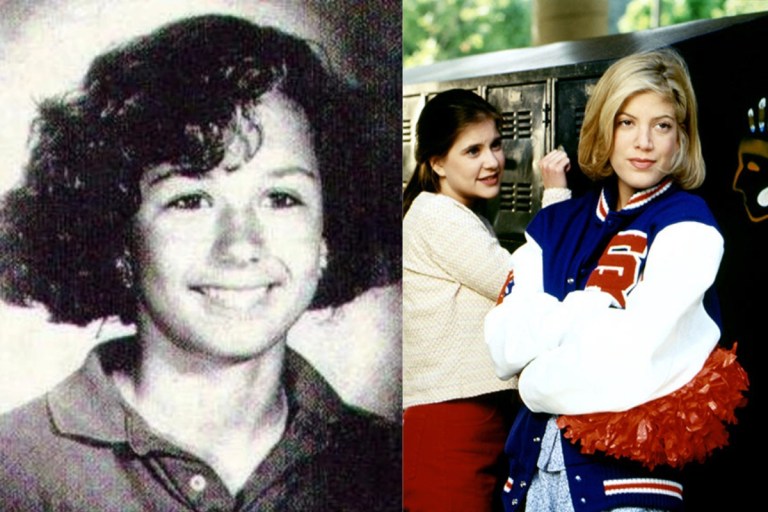 Originally released as A Friend to Die For, Death of a Cheerleader is a psychological thriller that aired on NBC in 1994. Tori Spelling, famous at the time for playing virginal Donna Martin on the hit show Beverly Hills, 90210 (1990-2000), starred as a mean-spirited popular girl, Stacy Lockwood. Kellie Martin played the other lead, Angela Delvecchio. Future Scream queen Marley Shelton also had a smaller role as one of Stacey's friends.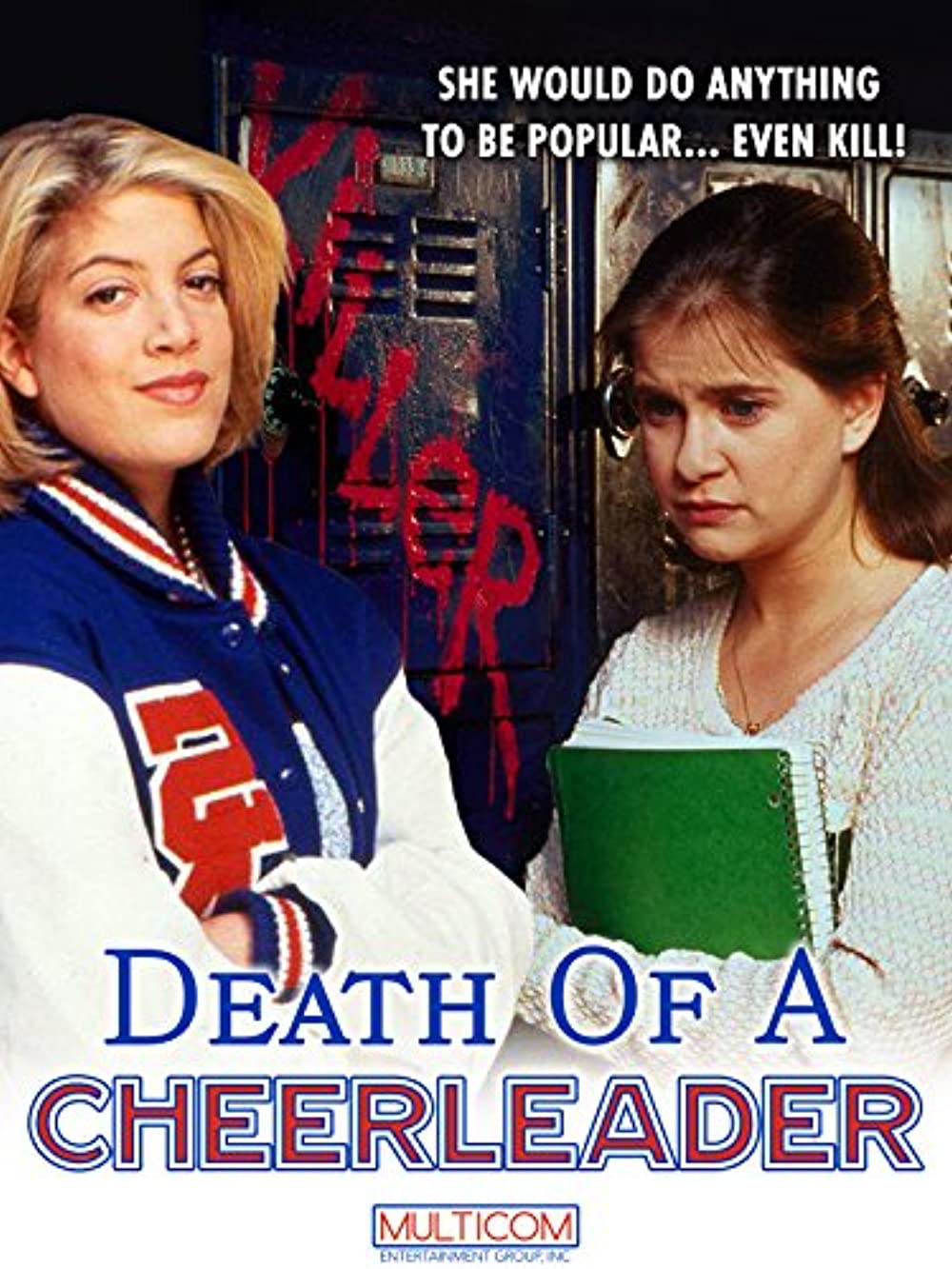 Thanks in part to Tori Spelling's casting during the height of her popularity and the salacious title, Death of a Cheerleader became the highest-rated TV movie of 1994. Later it began airing on Lifetime and became a favorite on the network. In 2019, the film was remade by Lifetime, with the story set in the 80s. Kellie Martin (who played Angela Delvecchio in the original) returned, this time playing an FBI agent. Sarah Dugdale plays the title role of a popular (but mean) cheerleader who is murdered.
Death of a Cheerleader opens with Stacy's murder and then flashes back 10 months to show the events leading up to the crime. Stacy Lockwood (Tori Spelling) is a high-school student in Santa Mira, California. She is popular, a cheerleader, and a member of the exclusive Larks social club. Basically, Stacy is everything that shy student Angela Delvecchio (Kellie Martin) wants to be. Even though Angela is accepted into the Larks, Stacy rejects her advances for friendship.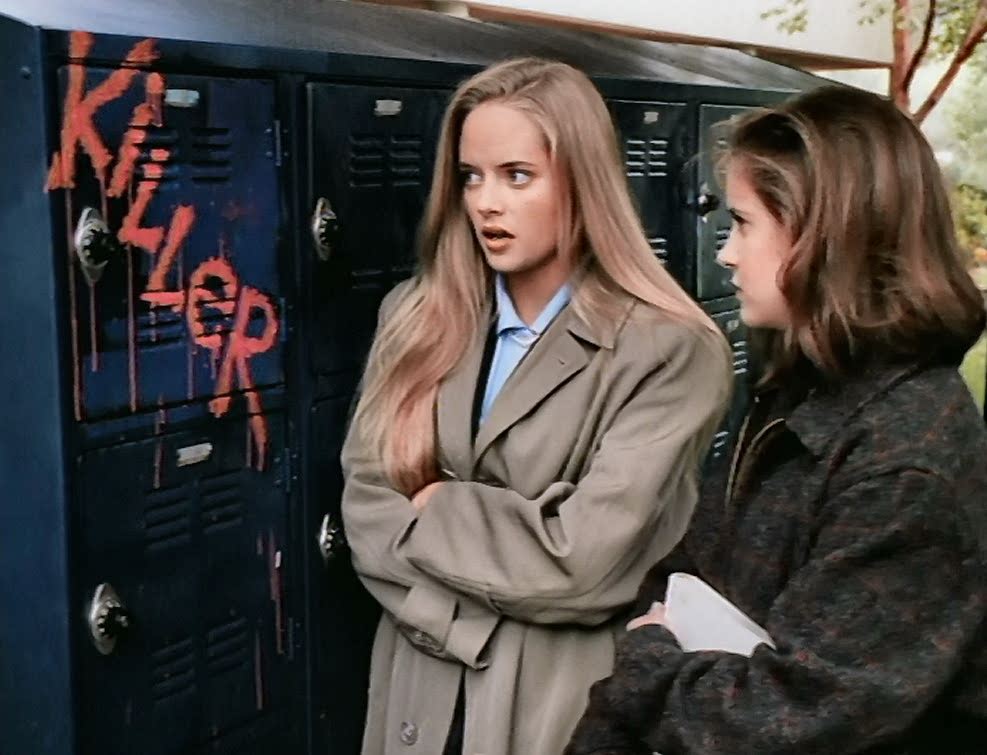 One night, Angela lies to Stacy's mom (lol) to get some alone time with Stacy. When she later tells Stacy the truth, she is disgusted and berates Angela. Stacy leaves the car and asks a stranger to use their phone so she can get away from Angela. However, Angela follows as Stacy is given a ride home. Worried that Stacy will start rumors about her, Angela stabs Stacy to death outside of her neighbor's home.
At first, the identity of Stacy's murderer is unknown in the community, and most of her classmates attribute the crime to a Goth outsider who had a mutually aggressive relationship with Stacy. A guilt-ridden Angela confesses the crime to her parents in a letter. A trial is held, and Angela is found guilty of Stacy's murder and sentenced to be incarcerated until she is 25. The community reels and examines their role in pressuring high-school students to compete and be perfect.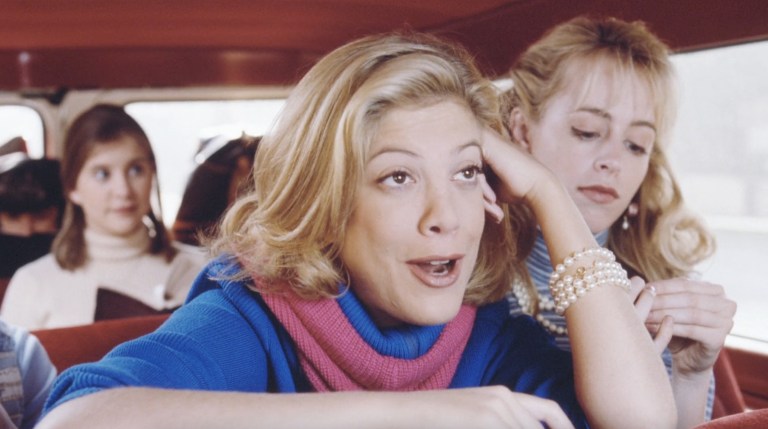 The film was based on the true story of an Orinda, California high-school student who murdered her classmate in 1984. Kirsten Costas was an affluent and popular student cheerleader who also worked on the school's yearbook. Bernadette Protti was another student who aspired to be like Kirsten but did not make the yearbook or the cheerleading squad. After her attempts to befriend Kirsten failed, Bernadette faked a party invitation to Kirsten's mom. Kirsten left when she discovered the truth and got a ride home with a neighbor. Bernadette followed them to Kirsten's house, where she stabbed Kirsten five times with a kitchen knife. Initially, Bernadette passed a lie-detector test, but after six months police realized she had been lying. Bernadette confessed to her parents in a letter.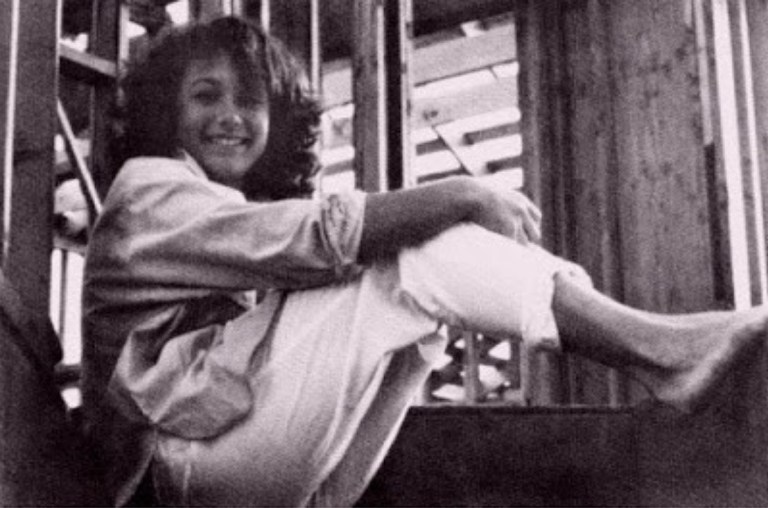 Kirsten's family say they believe Bernadette fabricated the party invitation with premeditated plans to murder her. Bernadette maintained that it was a spur-of-the-moment reaction and that the 18-inch knife was in her car because "her sister cut vegetables with it."
Bernadette Protti was sentenced to nine years in prison; in 1992, she was released after serving seven years. She was 23 years old upon her release. Bernadette has since changed her name and lives in Oregon with her family.