100+ Best Time Travel Movies
A list of the best time travel movies from the 1940s to the 2020s.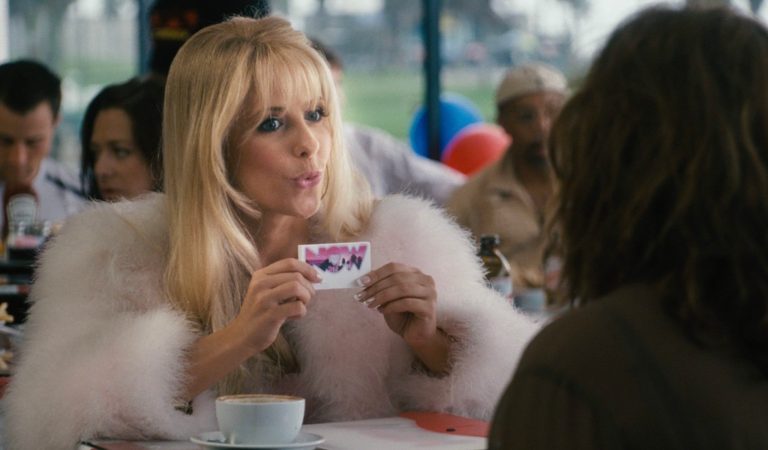 Time travel movies fascinate us.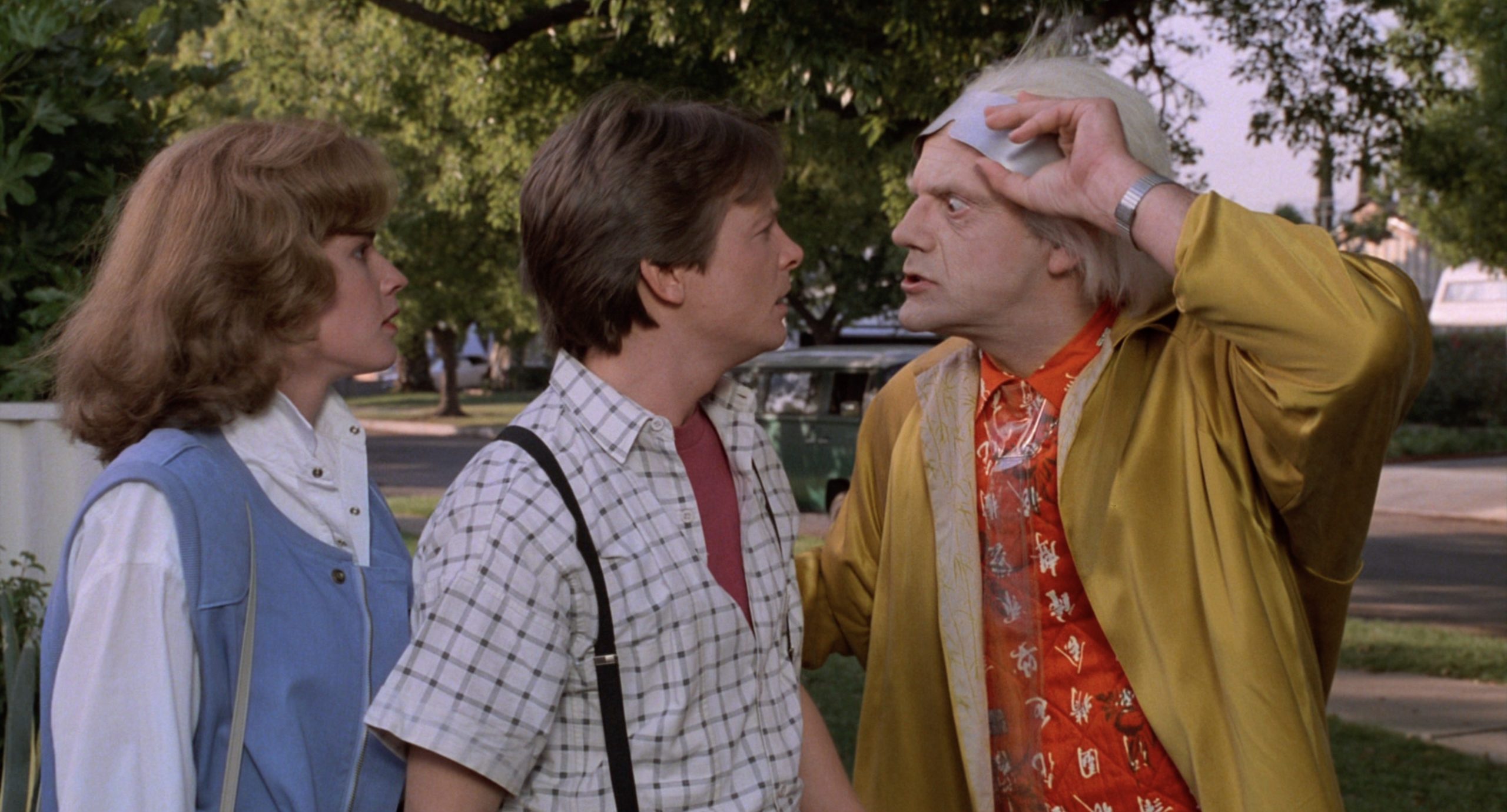 Playing with the laws of time is more than an amusing plot device. It's also a method of covering important themes of redemption, morality, progress, and our place in the universe.
Paradoxically, at the heart of most time travel films — indeed, a fantastical genre if there ever was one — are real and practical questions such as:
Can we overcome our past mistakes?
How do we break vicious habits?
How do our actions affect future generations?
Is love eternal?
How much of our reality in an illusion?
Is it too late? Can we alter fate?
Here we'll survey the whole time span of time travel films throughout Hollywood history and how these movies address those questions above. Let's move through time!
Old Time Travel Movies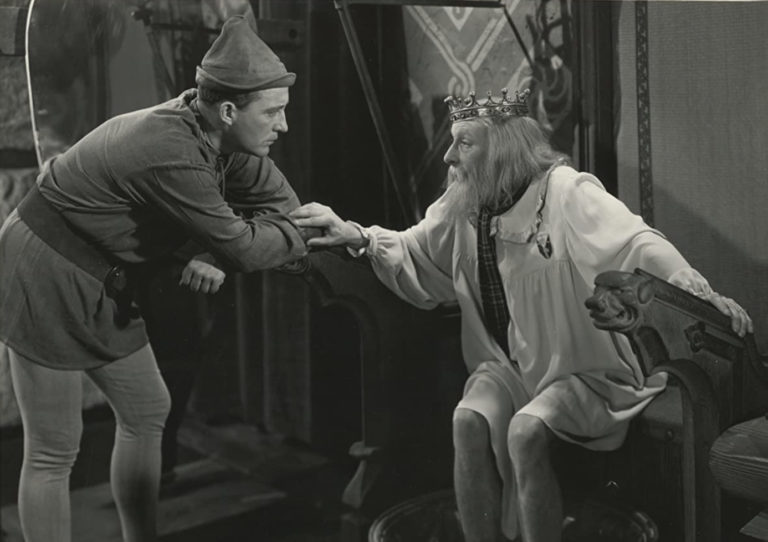 Based on a Mark Twain novel from 1889, A Connecticut Yankee In King Arthur's Court is a funny musical about time travel. It stars Bing Crosby — the 1900s singer most famous for his rendition of "White Christmas" — as a mechanic who in the year 1912 bumps his head on a crowbar and is thrown back to Britain in the year 528 AD. Film critics generally agree it is the first time travel movie ever made. In terms of historical importance, it's a whimsical story that works because it plays off fun and universal fantasy: What kind of chaos and fun would you have if you could travel in time? Bing Crosby shows us.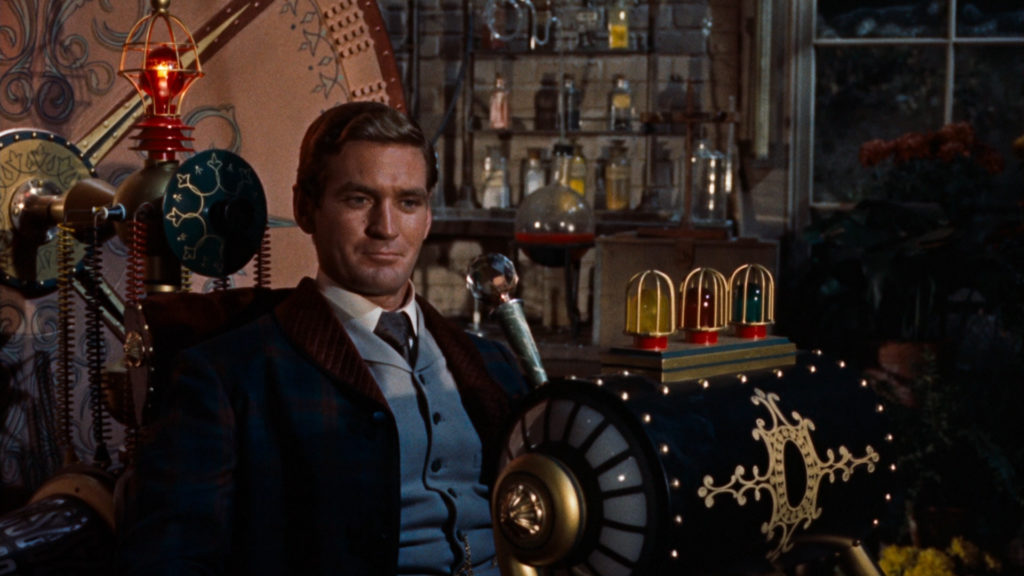 Director George Pal was the first filmmaker to bring H. G. Wells's novel The Time Machine to Hollywood. The movie plot stays close to the original novel. A scientist in the Victorian era builds a machine that brings him to the year 802,701, where he finds a very different Earth dominated by two tribes at war. Like the book, the movie is an archetypical voyage-and-return story where the journey changes the narrator and his perspective on the world and where it is going. The film is perhaps most important in retrospect, though, for introducing us to technological machines that can traverse time, a trope that would be widely embraced in action and sci-fi movies.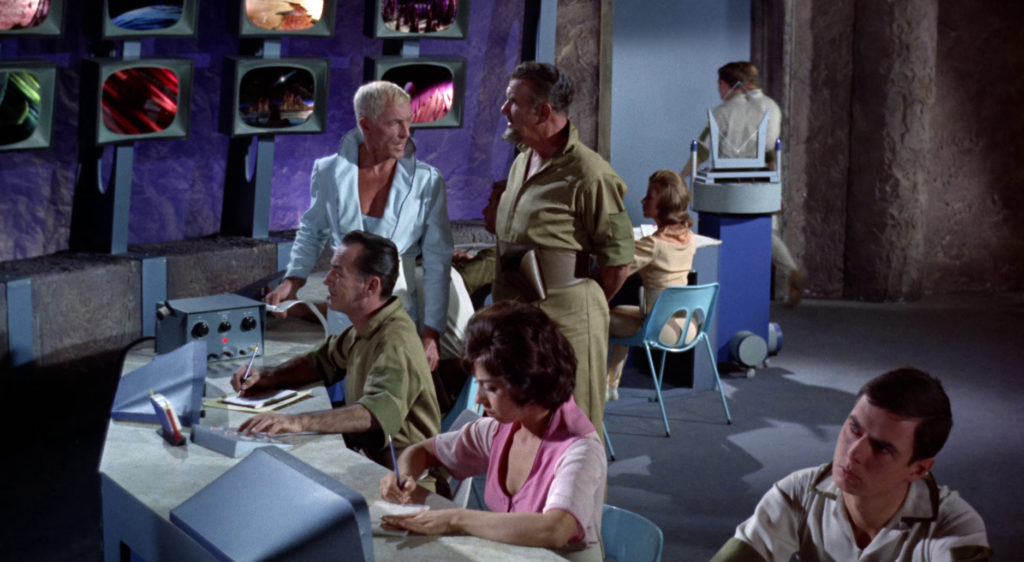 The Time Travelers is a B-movie from the 1960s. Despite existing on the fringe of pop culture, the film has an amusing campy flavor, and given the film's small budget, it showcases admirable ingenuity. It's about a group of scientists who accidentally open a portal to the future with disastrous consequences. The future is an atomic wasteland with mutants, and like the protagonist in The Time Machine, the scientists must find their way back to the present day. Many fans of this film believe director Ib Melchior deserves more credit within the sci-fi genre, and the film did inspire the TV series The Time Tunnel (1966) and remake Journey to the Center of Time (1967).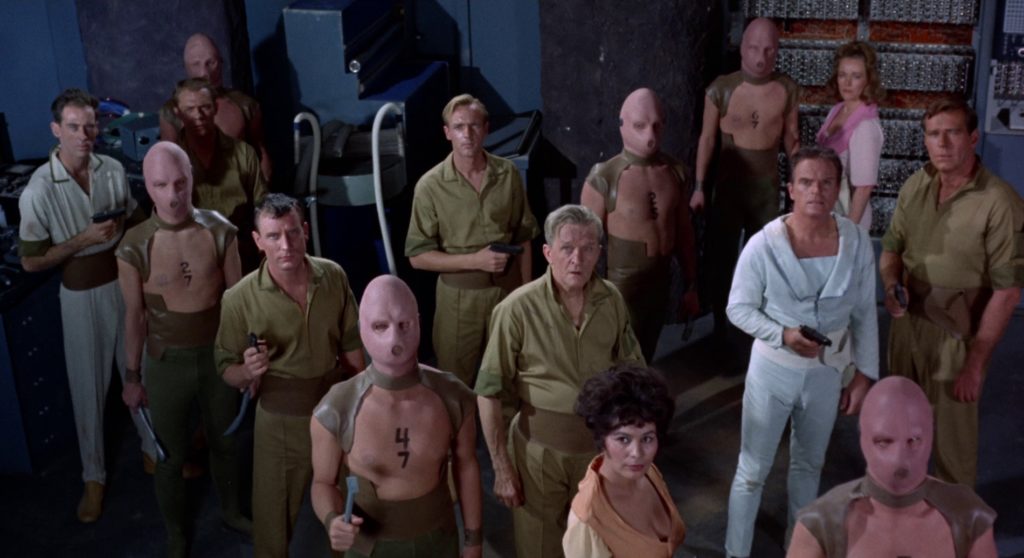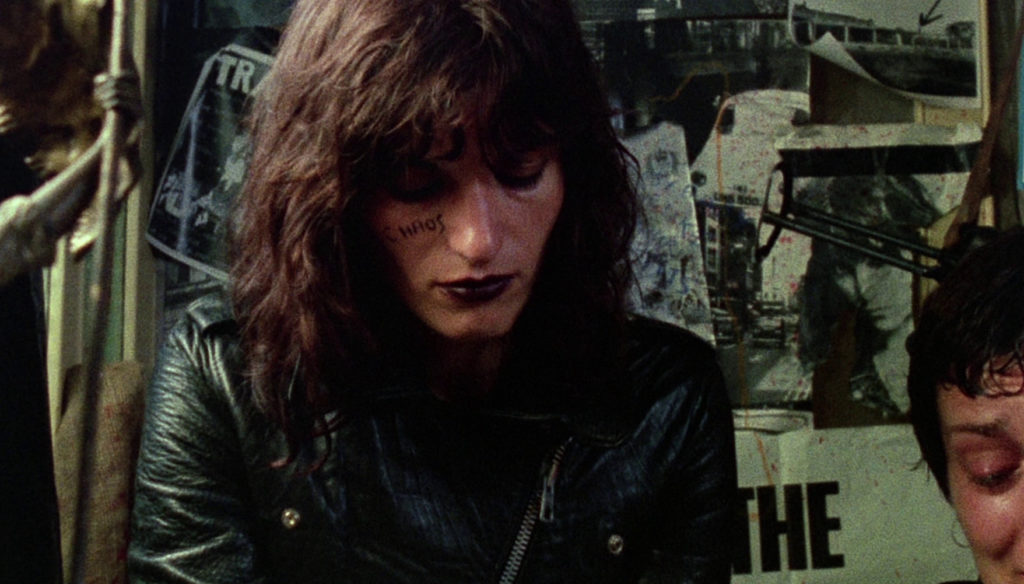 Derek Jarman's Jubilee is an avant-garde film born out of the punk rock era in Britain. The premise: Queen Elizabeth I (born in 1533) is transported by an occult figure to the United Kingdom in the 1970s. There she encounters a new world of gangs, totalitarian police, and a far-reaching dystopia of wretchedness. While the story has more of scrapbook feel than a coherent plot, Jarman's unique film uses time travel as a device to make political and cultural commentary stating that across all time, whether punks or royalty, we all get corrupted by power, perhaps especially the outcasts. For more on Jubilee and its unusual history, read "A right royal knees-up" by Stuart Jeffries in The Guardian.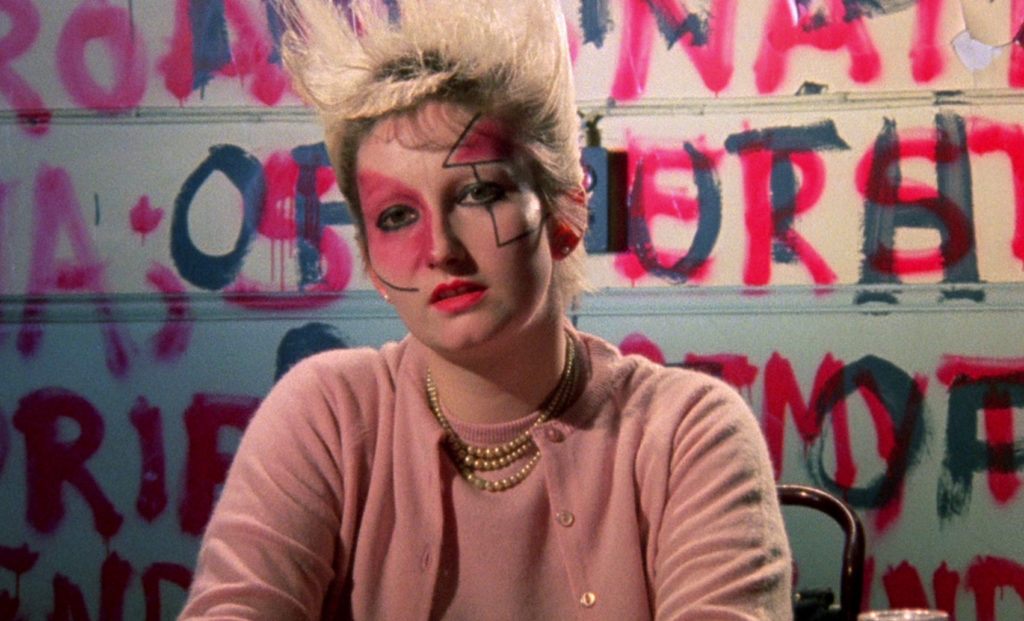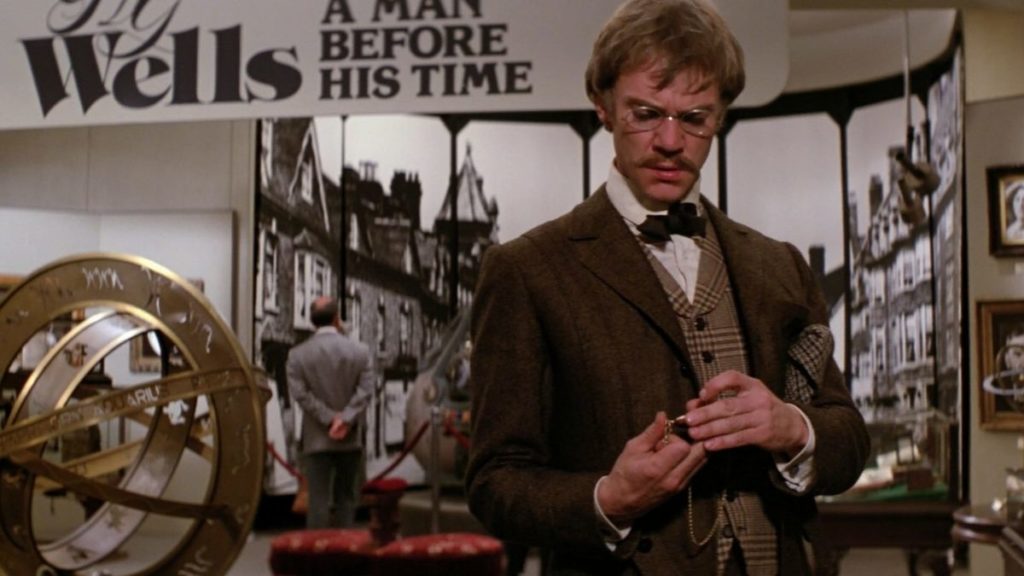 Nicholas Meyer's Time After Time has a fantastical plot: the serial killer Jack the Ripper finds a time machine made by the author H.G. Wells. Then Jack the Ripper uses it to travel to modern America—San Francisco to be exact. H.G. Wells must use the time machine as well and track down Jack the Ripper before he causes too much chaos. This film is a prime example of a time travel story that tickles the imagination with whimsy and playfulness for the sake of entertainment.
New Time Travel Movies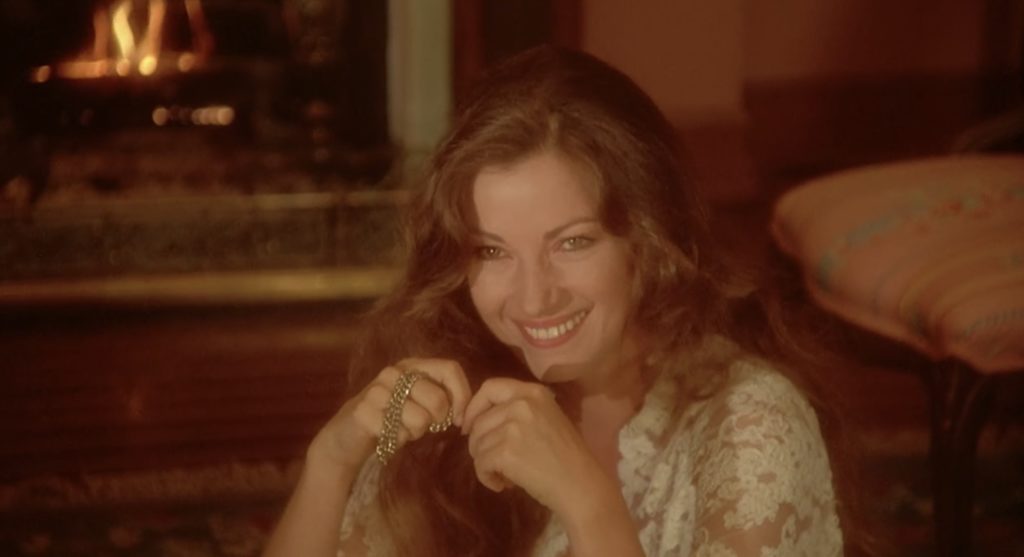 Somewhere in Time, starring Christopher Reeves and Jane Seymour, is perhaps the most romantic time travel movie ever made. Christopher Reeve plays a young playwright in college. After the performance of his first play, an old woman comes up to him and hauntingly says "come back to me" while handing him a watch. A decade passes. He still has the watch. What did this old woman mean? Why did she give him this watch? As Reeve investigates, he eventually figures out how to travel back in time after talking to a physics professor. As he's warped back to time, he meets this old woman again in her younger form. The movie is most remembered for romantic lines such as "I cannot find the words. Except for these: 'I love you.' Such would I say to him if he were really here."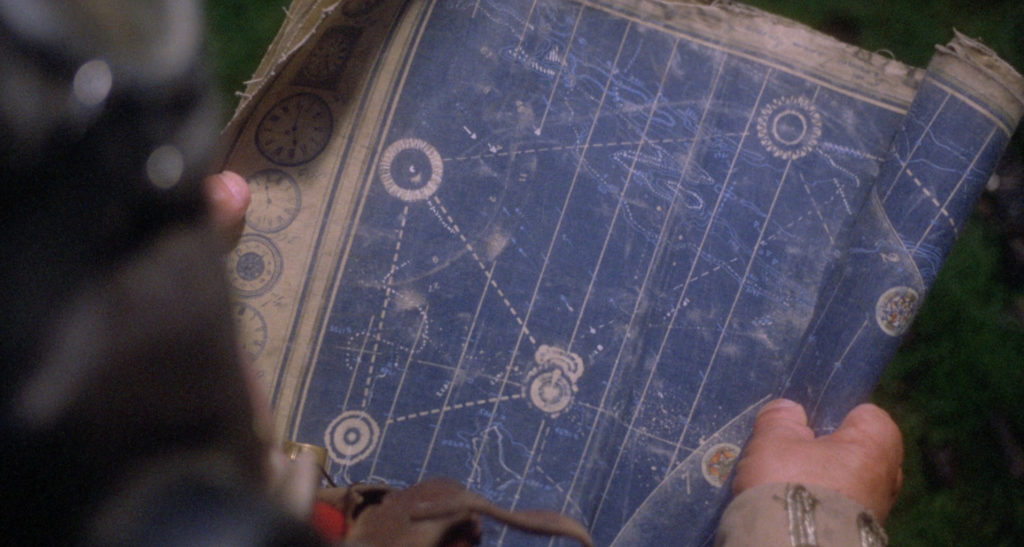 Writer and producer Terry Gilliam describes his motion picture Time Bandits as the first installment of his "Trilogy of Imagination," with Brazil (1985) and The Adventures of Baron Munchausen (1988) as the second and third installment. All three films deal with time, aging, and escapism. Time Bandits is the only one of the three films to use time travel in the plot, and when director Terry Gilliam was asked why, he said that time travel was a "metaphor for a child's imagination" and their "cosmic megalomania" — which is a beautiful statement about a beautiful and enchanting film.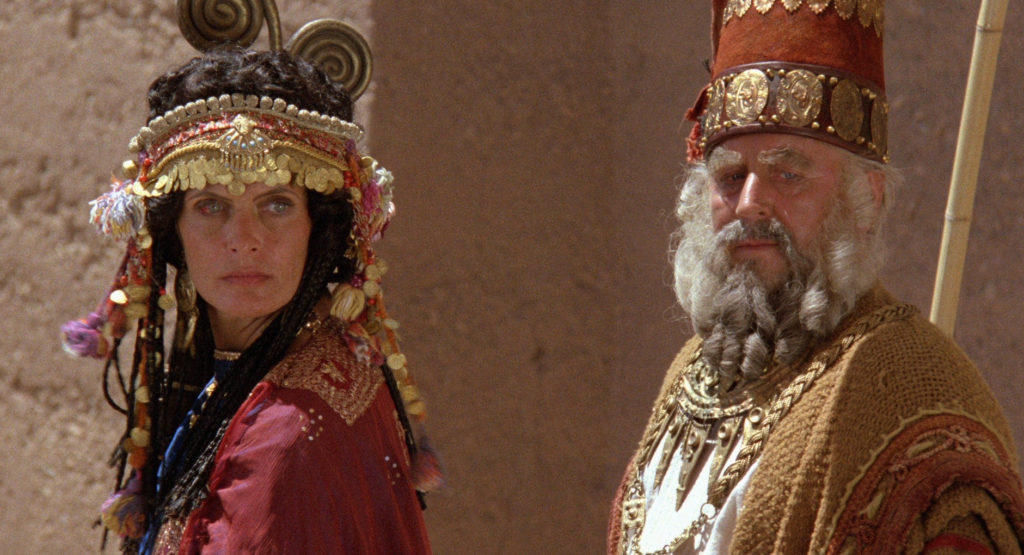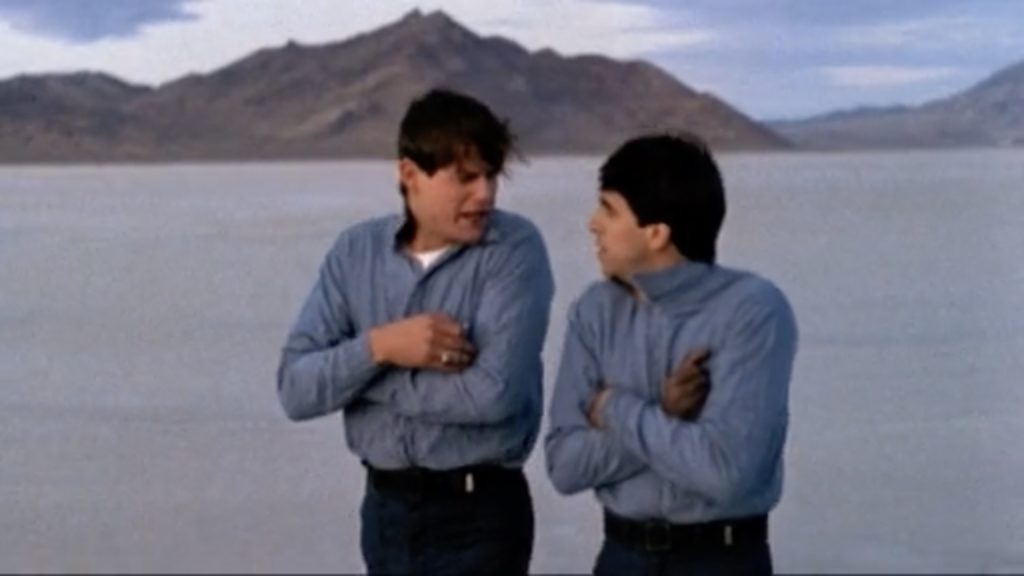 The title of this film refers to a notorious incident that may or may not have happened at the Philadelphia Naval Yard in 1943—conspiracy theorists insist it happened, while the US Military denies it ever took place. Briefly, it involved an experiment with electromagnetic forces in which a ship, the USS Eldridge, disappeared from the radar.
In this cinematic retelling of the story, which takes the original rumored incident and fictionalizes it to add a time-travel element, David (Michael Pare) and Jim (Bobby Di Cicco) star as two sailors who jump ship in the middle of the experiment, only to find themselves transported to the year 1984. Faced by an angry mob at a restaurant, they take a woman named Allison (Nancy Allen) hostage at gunpoint and escape. Jim's physical condition deteriorates to the point where he ceases to exist, but it is revealed he was somehow able to return to 1943. David stays in the year 1984 and gradually falls in love with Allison.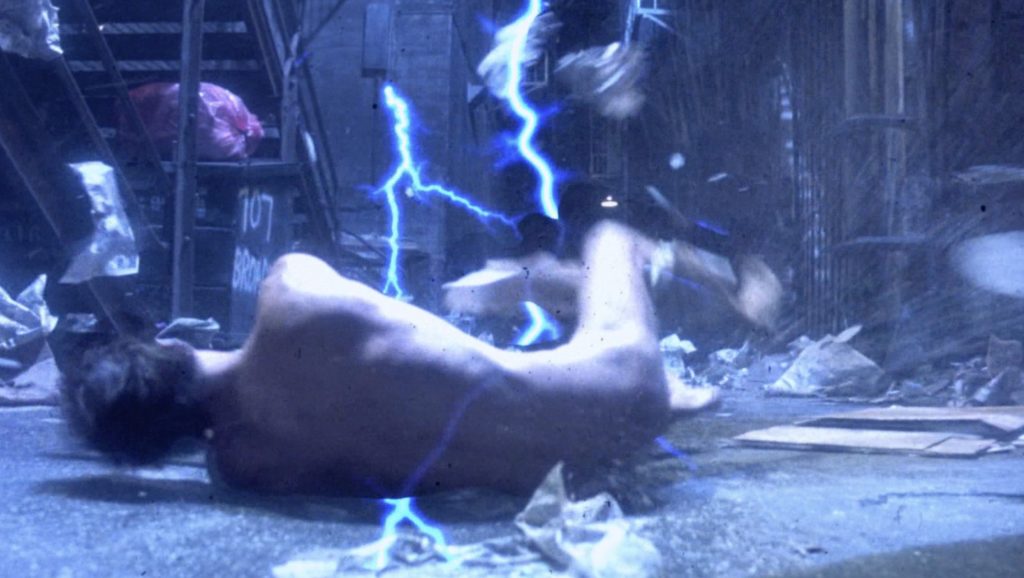 The Terminator franchise is undeniably influential in the time travel genre and as one of the most important legends within the the greater sci-fi cinematic canon. The franchise began in 1984 with the release of James Cameron and Gale Anne Hurd's The Terminator, a story about two time travelers from 2029 — Kyle Reese (Michael Biehn) and The Terminator (Arnold Schwarzenegger) — going back to the 1980s to battle out the future of humanity. In sum, Kyle Reese has traveled back to the 80s to stop artificial intelligence from taking over the world and nuking most of humanity out of existence on August 29th, 1997 by protecting Sarah Connor and her unborn child John, who will lead the resistance against artificial intelligence in the 2020s. The Terminator, a cyborg or cybernetic organism, is there to kill Sarah and Reese and to ensure the child is never born so the self-aware computer system Skynet can rule the planet.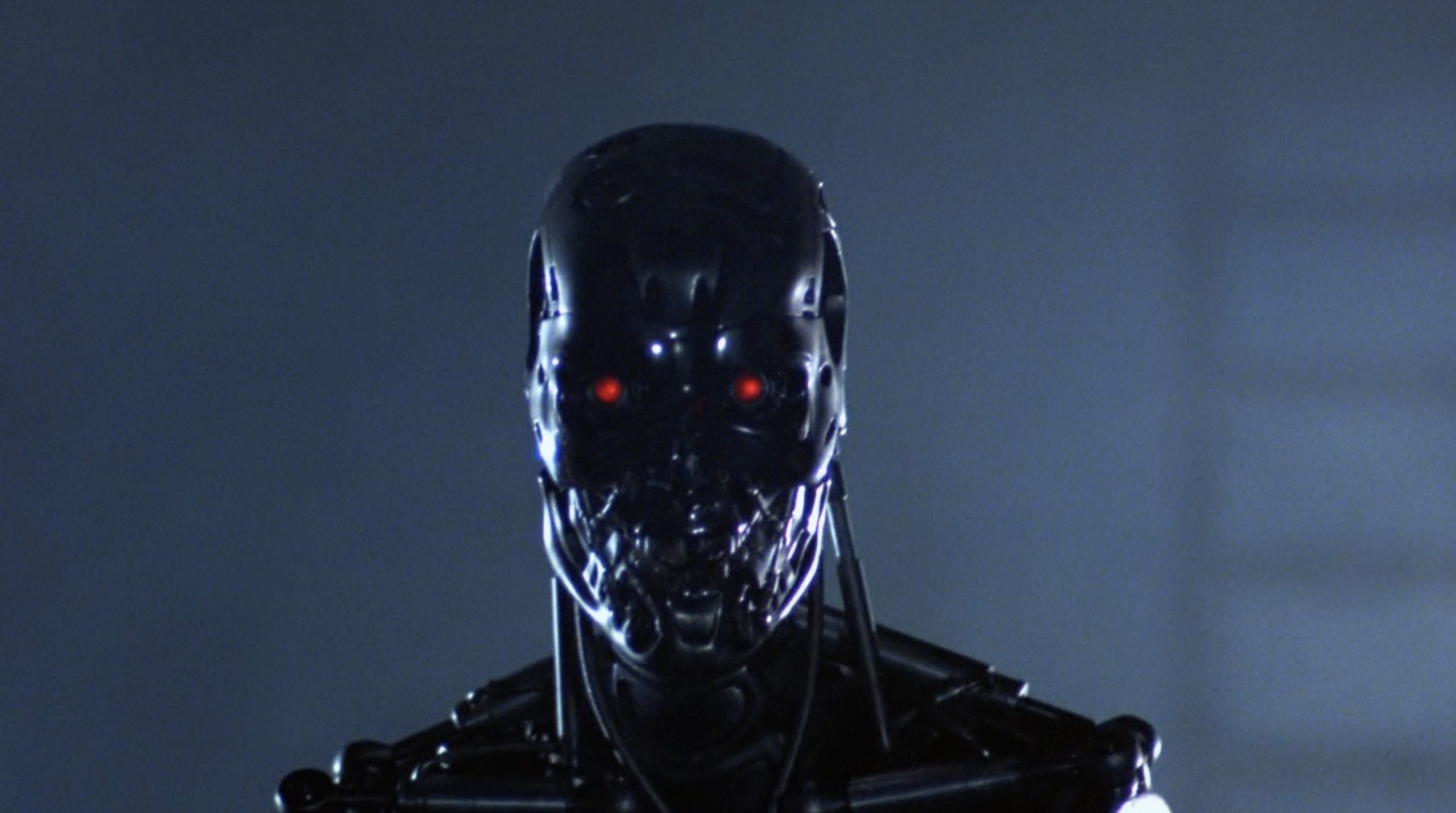 Although the first Terminator film was a blockbuster success, the sequel Terminator 2: Judgment Day cemented the franchise's place in pop culture and is considered one of the best sequels ever made in Hollywood. In Judgment Day, Arnold Schwarzenegger's Terminator character is sent back to the 90s, but this time as a hacked version designed to protect rather than kill Sarah and John Connor. The success of the sequel was due to the comical and heartwarming dynamic between Arnold Schwarzenegger's Terminator character and the young child John Connor (Edward Furlong) and the riveting sci-fi comic-book action.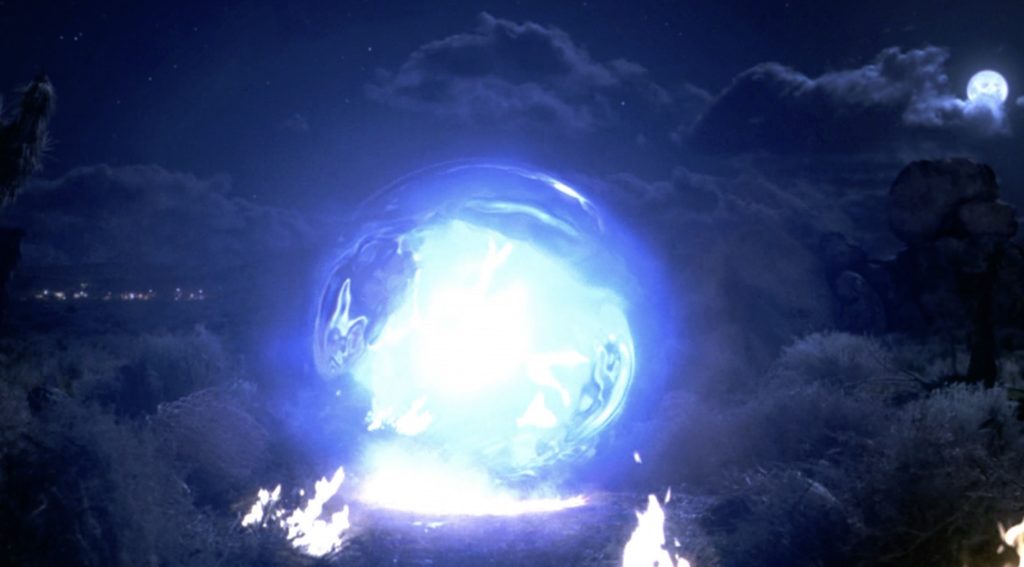 With the launch of Terminator 3: Rise of the Machines in 2003, James Cameron left the franchise due to an internal dispute. Although Terminator 3 is still a fun and amusing movie, it marks the rapid commercialization of the franchise that led to a slew of additional sequels that many found to be lackluster: Terminator Salvation (2009), Terminator Genisys (2015), and Terminator: Dark Fate (2019), as well as a spinoff TV show Terminator: The Sarah Connor Chronicles on Fox. In 2019's Dark Fate, James Cameron returns to providing a background writing credit and serving as a producer, and the plot is actually a direct sequel to Terminator 2 and ignores the mythology created in the other versions.
Regarding the impact the franchise had on time travel, this quote has had the most staying power: "there's no fate but what we make for ourselves" — and throughout all the films, the sense that we can control our destiny is at the heart of the narrative. For a detailed analysis of the actual science and absurdity of time travel in these films, read this conversation with a theoretical physicist.
Trancers (also released as Future Cop) is an example of a sci-fi action time travel movie. In a strange case of morphic resonance, it was released just a month after The Terminator and shares a similar storyline. Jack Deth, played by Tim Thomerson, is a Los Angeles cop from the 23rd century who hunts "trancers" (futuristic zombies). His most wanted criminal and the creator of these trancers has escaped by traveling back to the 1980s, so Jack has to travel back in time to catch him and stop his evil dominance. The movie had many sequels and adaptations; however, it never became the same kind of pop culture phenomenon the Terminator franchise became.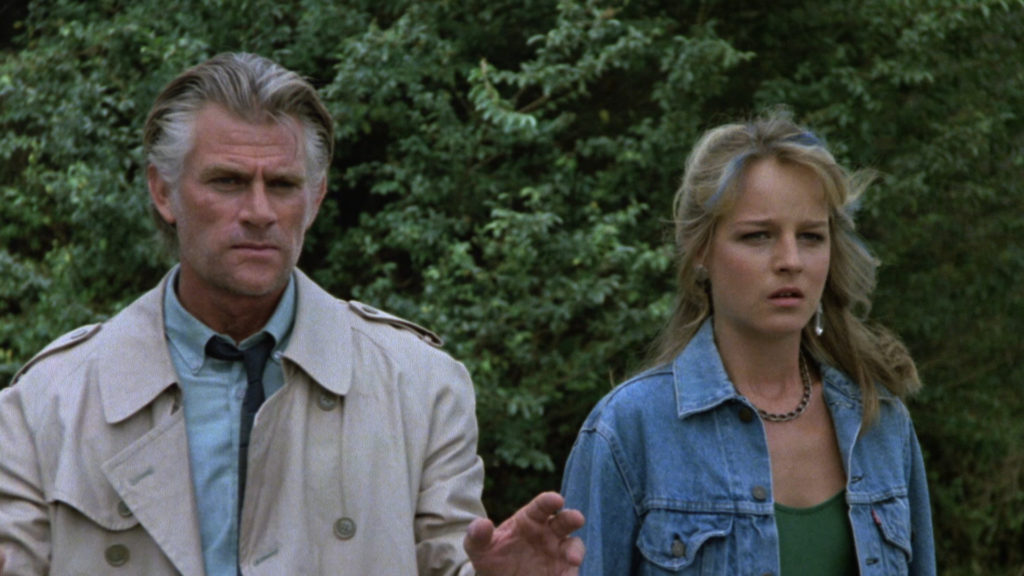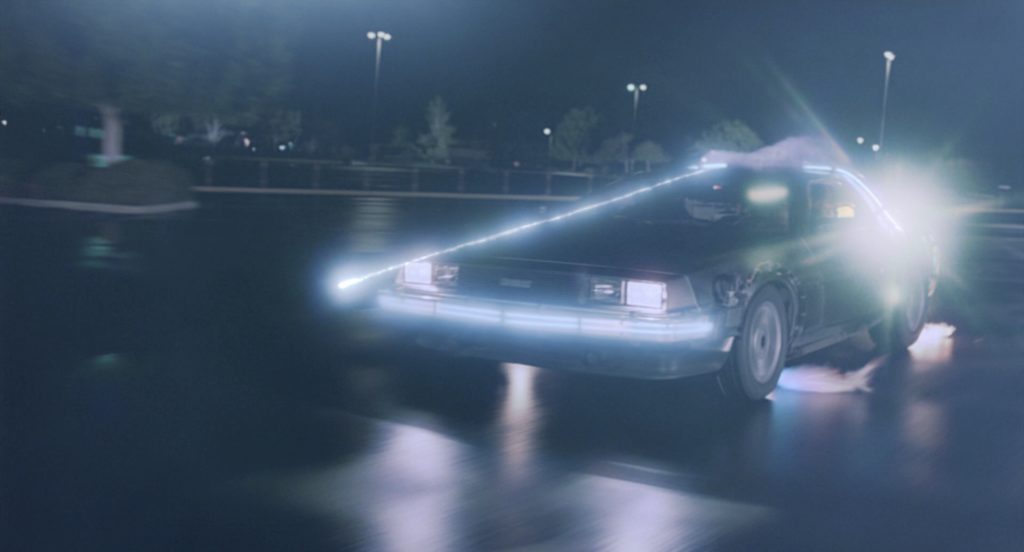 Director Robert Zemeckis made one of the most memorable blockbusters of all time with Back to the Future (1985). The next two films in the trilogy, Back to the Future Part II (1989) and Back to the Future Part III (1990) were also roaring, action-adventure flicks adored by fans and with high accolades on the ranking site Rotten Tomatoes.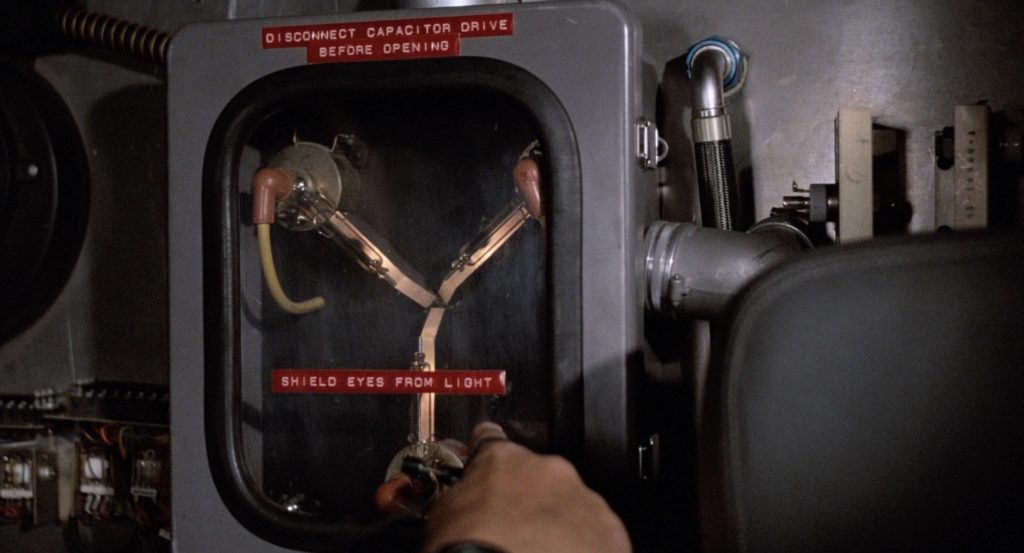 What made these big Hollywood motion pictures work so well? Entertainment journalist Emily VanDerWerff explains how Back to the Future is just a super, super fun movie:
We all have a favorite big, dumb, fun movie that's loud and raucous and less interested in any thematic depth than in giving us a great time. Such movies exhaust any critical objections and simply leave you spinning around, with a giddy smile on your face.

For me, that movie is and always shall be Back to the Future, a movie I consider literally perfect. Tell me about its imperfections. Point out to me its plot holes. Lecture me on how time travel doesn't work like that. I don't care. It's a weird little science-fiction incest comedy that, to me, sets the standard all other popcorn movies must match, the one that leaves them all feeling a little bit lacking.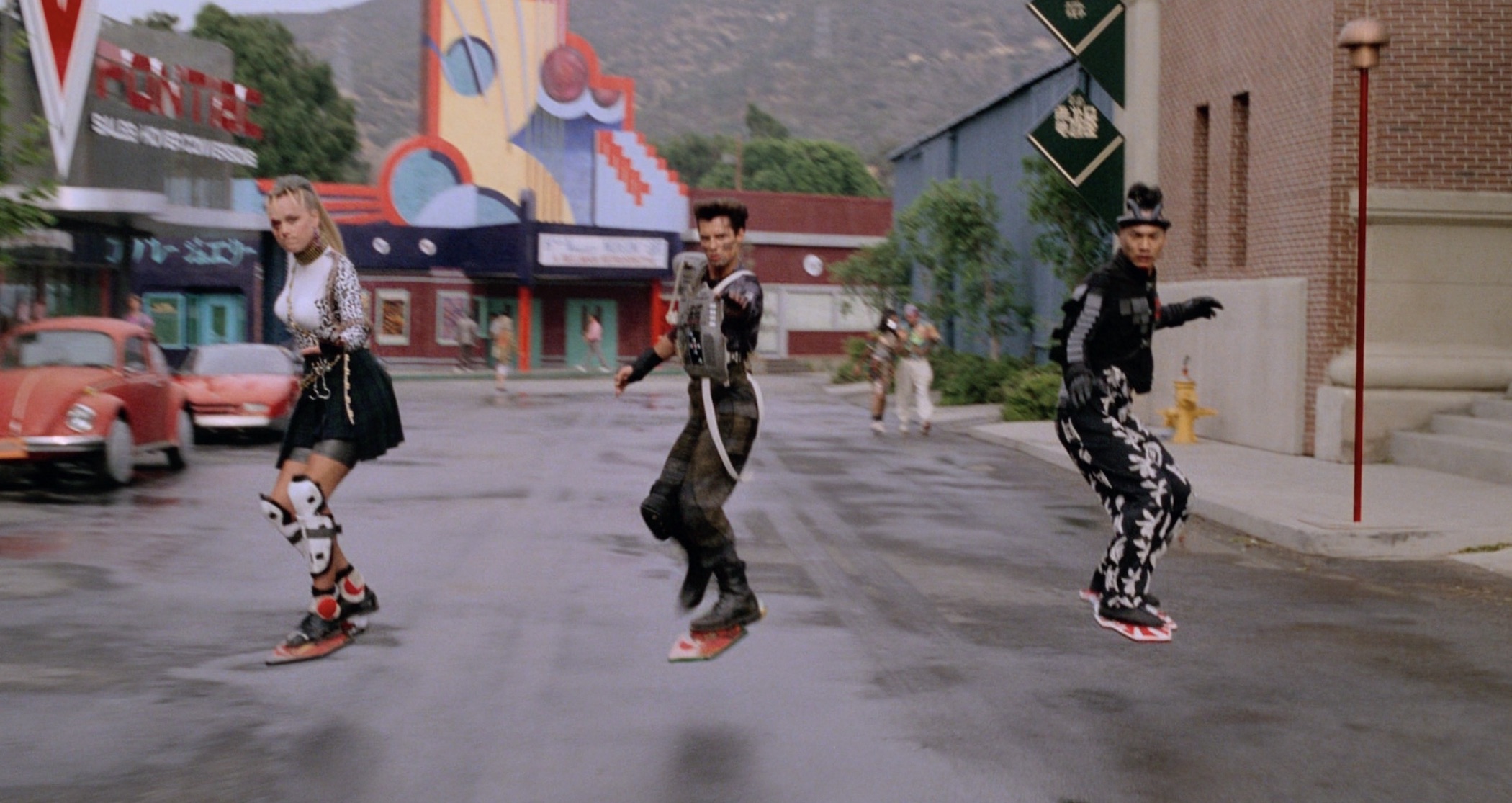 That is indeed the appeal — they're just cinematic adventures that don't purport to be anything else. Naturally, in terms of the logic of the time travel within the films, it's a mess, but who cares? The Back to the Future franchise is important as time travel movies, because they provide a marvelous and comedic spectacle in a unique approach to science fiction.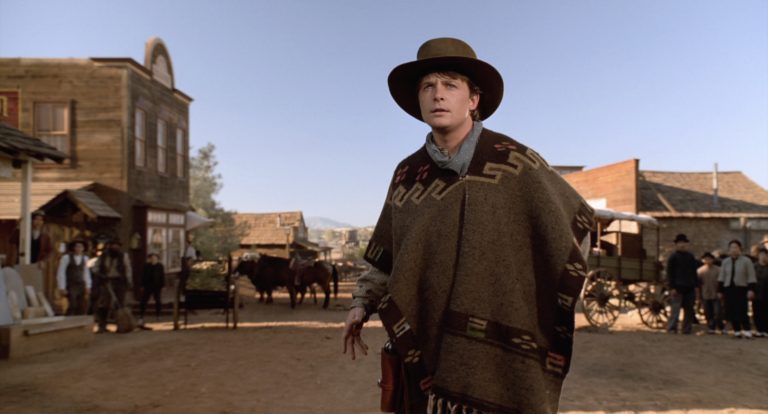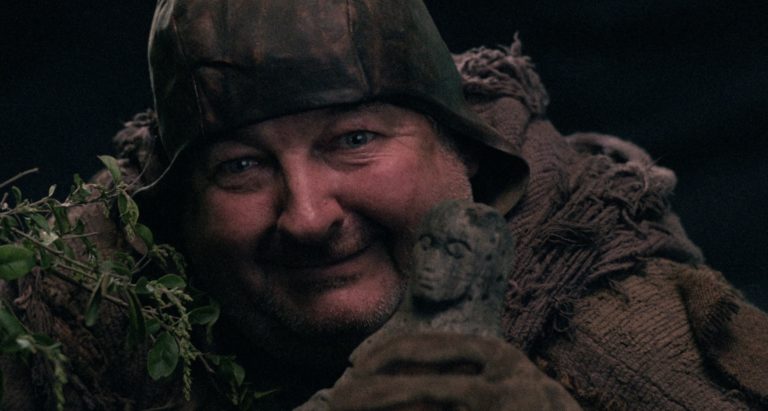 In this, the first big-budget collaboration between Australian and New Zealander filmmakers, Griffin (Hamish McFarlane) is a nine-year-old psychic boy whose abilities enable him to view alternate realities. He is able to look back and envision England in the 1300s, where the Black Plague threatens to kill everyone in a small, snowy village, so some of the men begin digging into the ground in a desperate attempt to find "the far side of the world." The find it, indeed—but it's a giant city in the 1900s, which causes the film suddenly to switch from black and white to full color in the manner of The Wizard of Oz. The tunnelers take their Old World beliefs with them as they attempt to navigate this strange new city—for example, when they see a submarine surface, they are terrified because they think it's a giant sea creature coming to attack them.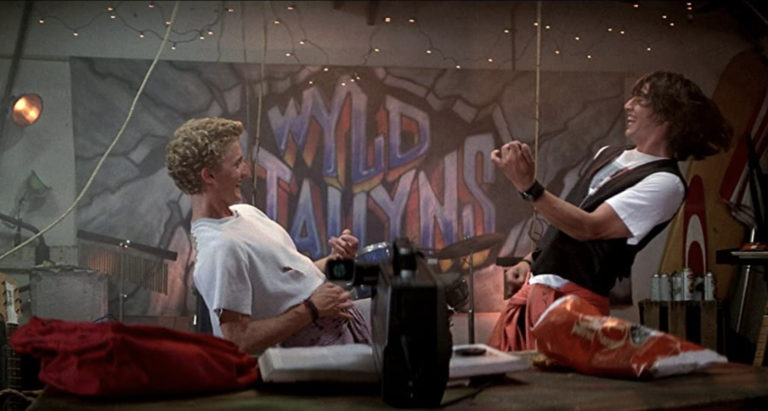 In this, the first film of a successful 1980s franchise, Bill (Alex Winter) and Ted (Keanu Reeves) are a pair of high-school would-be musicians in San Dimas, CA who are tasked with a high-school history project requiring them to describe how three prominent historical figures would describe life in San Dimas in the 1980s. They are visited from the year 2688 by a man named Rufus, whose time capsule resembles a phone booth. During their journeys to the past, Bill and Ted are able to transport Napoleon Bonaparte, Princess Elizabeth of England, Socrates, Sigmund Freud, Joan of Arc, and Abraham Lincoln to San Dimas in the 1980s, causing their high-school project to be a rousing success. Their time machine also allows them to travel into the future year of 2688, where they realize that they not only became successful musicians—they are the most admired men in history.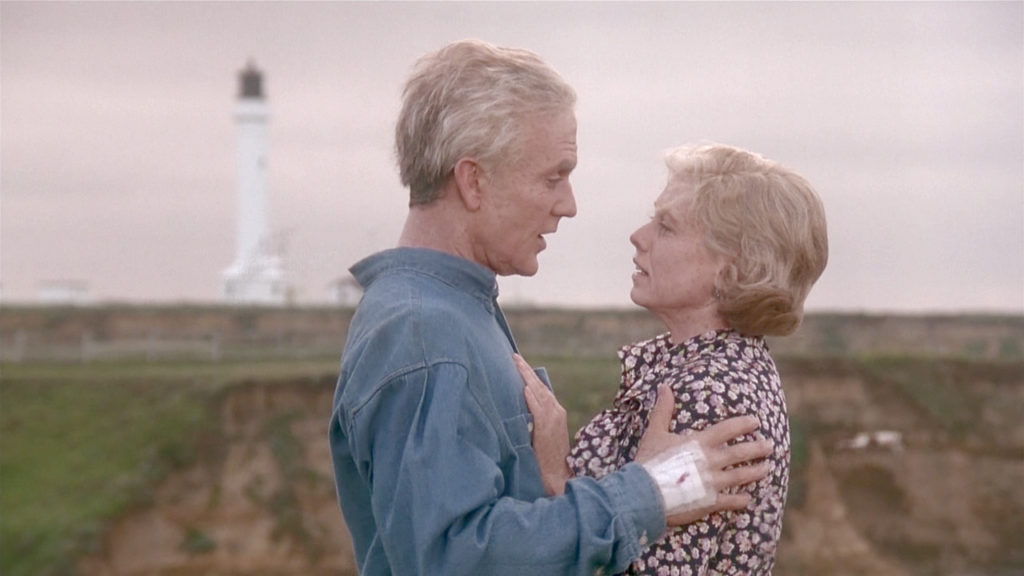 The narrative setup of the film involves cryogenics more than zipping through the space-time continuum. A test pilot is transported from 1939 to 1992 and falls in love. One lover of the film praises the way the storyline transcends many genres: "The movie, every bit a sci-fi film, manages to be a pretty engaging chick-flick as well. What I like most about it is that it manages to balance both genres fairly convincingly, and in the process, we are left with a nice piece of fiction, although something that won't go down as a classic film by any stretch of the imagination, still manages to have great pacing and keep its audience's attention until the final, beautiful moments."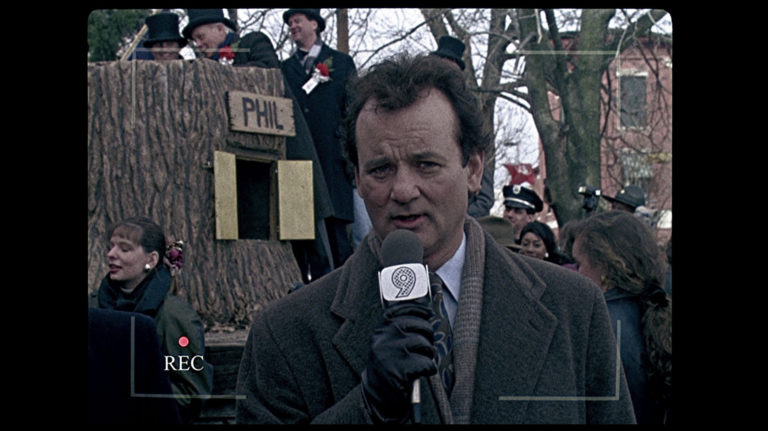 Groundhog Day is a classic time travel film and perhaps the greatest fantasy comedy in cinematic history. Bill Murray's character is forced to relive the same day, February 2, over and over again. He's stuck in a time loop with no way out. The film is comical and heartwarming. It also captures an important paradox of time for all of us—how do we break out of our own habits and beliefs and see the world as something new? While all might not be stuck in a literal time loop, our daily routines can frequently put us in a metaphorical time loop that Groundhog Day lays bare and inspires us to break and be open to the new.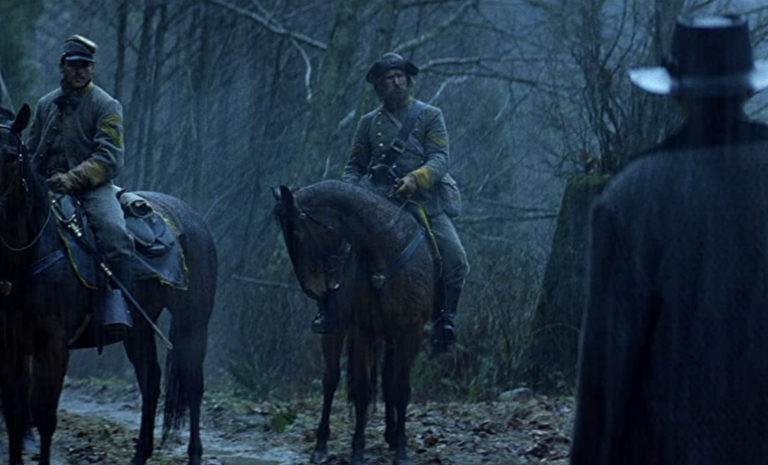 Jean-Claude Van Damme stars as a world-weary cop in the year 1995 who must travel in time to prevent a corrupt US government and its Time Enforcement Police—an organization set up to prevent any sort of time travel that will subvert the government's stranglehold on such technology. His first journey takes him all the way back to the year 1863, where he must bust a Civil War conspiracy where gold intended for Robert E. Lee's army is stolen, forward to the year 2004, when the same gold is used to finance a corrupt Senator's campaign. Roger Ebert wrote, "More than most movies about time travel, 'Timecop' invites you to meditate on the logical contradictions of the genre."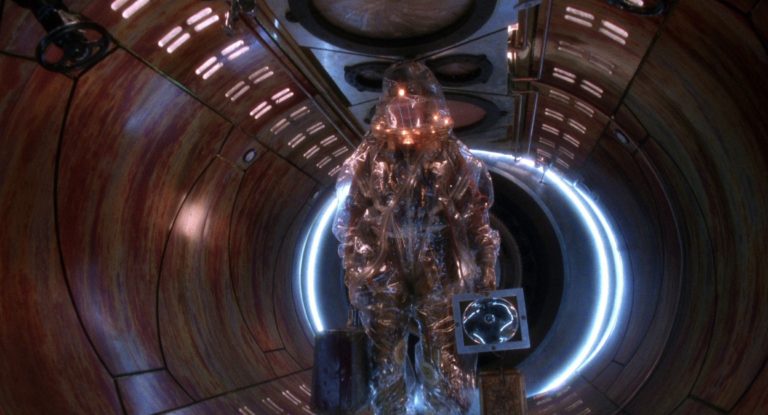 Bruce Willis stars as James Cole, a prisoner in the year 2036 who is trapped in a tunnel underneath Philadelphia after a worldwide plague wiped out most of humanity back in the mid-1990s. As part of the one percent of humanity who survived the pandemic but also as a prisoner whose life is not deemed to be worth much, Cole "volunteers" to travel back in time to stop a maniacal animal-rights activist (Brad Pitt) from releasing the virus that almost exterminated humanity. This involves Cole first being scrubbed clean and then placed in a plastic time-travel device. But since time travel has not yet been perfected, he is first sent back to 1990, and then even further back to 1914, before finally landing in Baltimore in 1996, right before the outbreak. Without revealing the ending, director Terry Gilliam reveals why Cole's mission may not have been successful: "[It] seems, in the short term, to be a disaster. But in the long term, it's good for the people 40 years in the future, because they'll reclaim the world. It's like agriculture, you gotta chop the plants down, dig 'em into the ground, and in the future great shoots will sprout up."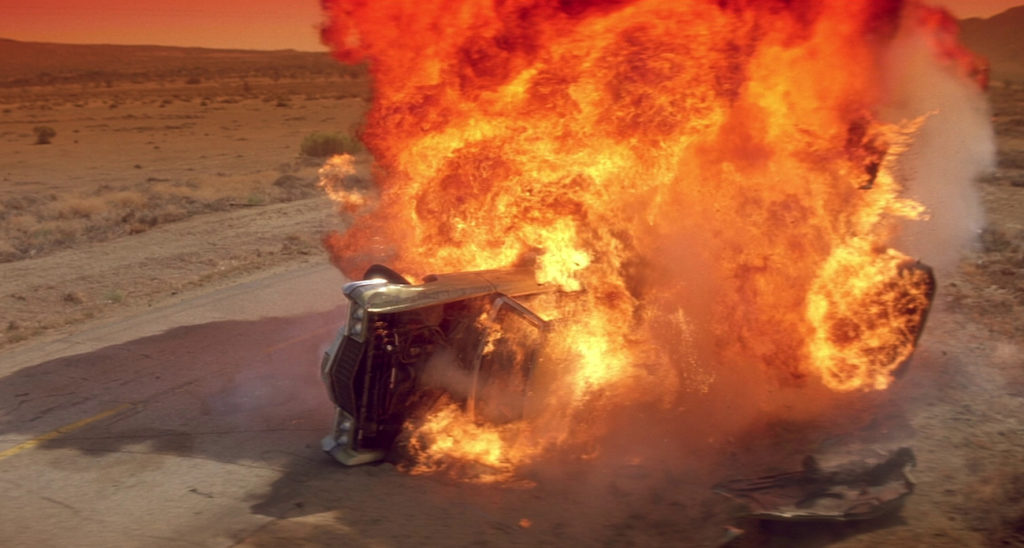 A time-travel road thriller by director Louis Mourneau, Retroactive stars Frank Whaley as Brian, a brilliant physicist obsessed with time travel. James Belushi plays Frank, a sociopathic computer chip thief. After Frank and his wife Rayanne (Shannon Whirry) pick up a female psychiatrist whose car broke down on the roadside, Frank flies into a rage when he learns that Rayanne has been cheating on him and kills her. But Brian's flux capacitor allows Rayanne to travel back in time 20 minutes before her murder several times—with things only getting worse until she finally gets it right. According to a review in Gizmodo, "Retroactive does have some interesting thoughts to share about the similarities between time travel and psychotherapy. Karen explains to Frank and Rayanne that the essence of psychotherapy is examining your past life and imagining what you would do differently given a second chance."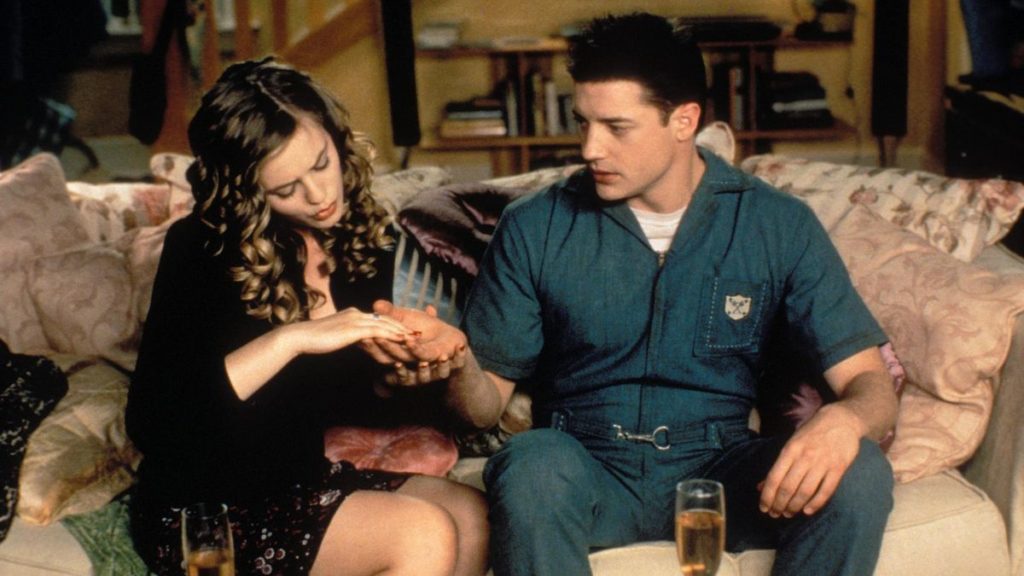 This romantic comedy film by Hugh Wilson is the most realistic time travel movie on the list because, well, it could actually happen. Brendan Fraser has lived his whole life in a bomb shelter, and now at the age of 30, his dad—played by Christopher Walken—allows him to leave the bunker. Fraser's character is indeed a blast from the past, as he knows nothing about society and current pop culture; all he knows is what he knew 30 years ago when he went into the bunker. While technically it's not a time travel movie, it does deal with time distortion as well as typical time travel plot devices, and it's a rather fun and heartwarming movie that contrasts a radically changing society with the difficulty humans have dealing with it.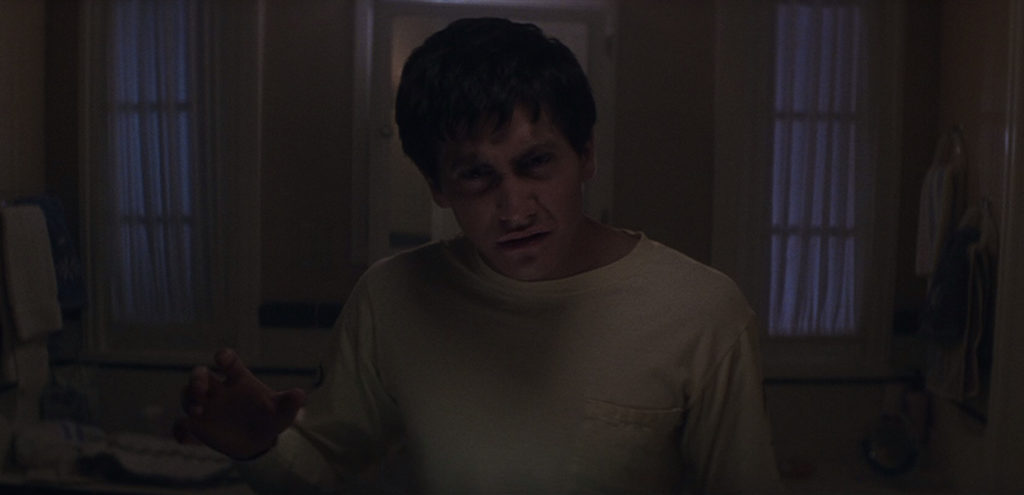 Donnie Darko is a cult film and has a rich philosophical backstory about time travel and alternative timelines. The director of the film, Richard Kelly, goes so deep on the topic he even wrote a companion book called Philosophy of Time Travel, which explains the metaphysics of the film in greater detail. The plot while rather complex has divided critics since release — but the movie resonates both as a highly esoteric sci-fi movie and fun coming-of-age tale.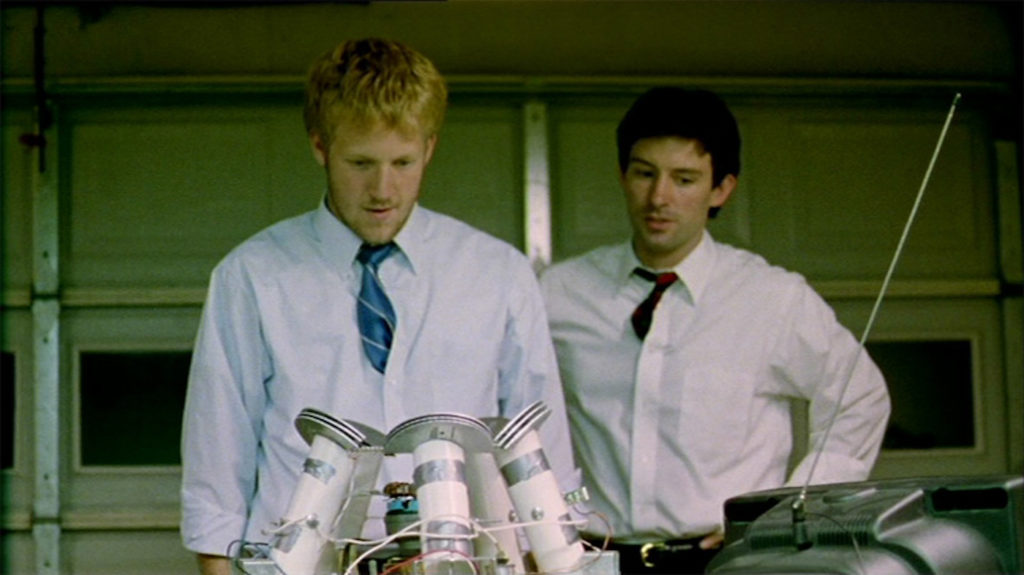 Abe and Aaron are two engineers who spend their spare time developing entrepreneurial tech projects out of Aaron's garage. During an experiment with electromagnetic reduction of an object's weight, they stumble upon the "A-to-B" causal loop effect, meaning that objects suspended in the weight-reducing field can travel back and forth in time in a repeating loop. Abe builds a device he calls "The Box," big enough for one human, to test whether it will enable him and Aaron to travel back and forth in time. It works—in six-hour intervals, which are long enough for them to do things such as successfully bet on stock-market manipulations. But since they begin to notice adverse effects of the experiment, such as ear bleeds and their handwriting progressively worsening, they develop a "failsafe" box that enables them to travel backward in time four days to prevent the cumulative negative effects of their time traveling. However, the failsafe box fails — and proves to be anything but safe.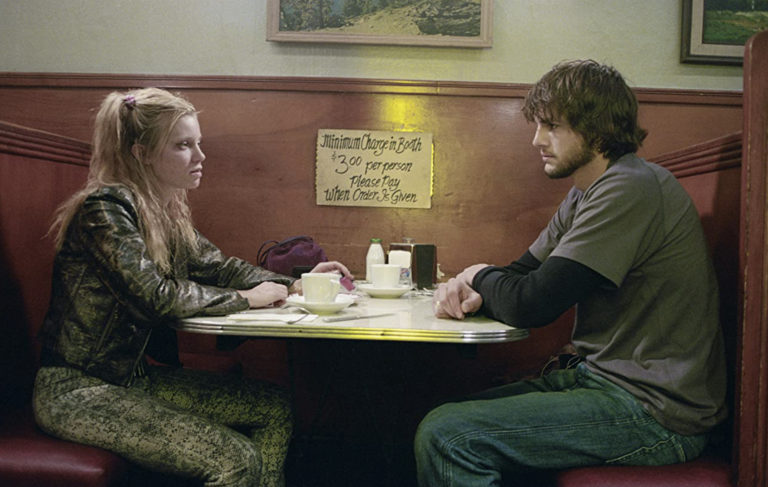 Ashton Kutcher stars as Evan, a troubled man in his 20s who suddenly discovers that he is able to travel back in time merely by reading his childhood journals. He attempts to travel back to change things so that he and everyone he knows in the present is in a happier and better place. But just as the scientific concept of the "Butterfly Effect" dictates, changing even one tiny thing can have unintended and even disastrous consequences. For example, during one spate of time-traveling, Evan accidentally kills his girlfriend and winds up in prison and must devise a way to escape. The film was a box-office success and led to two sequels: The Butterfly Effect 2 (2006) and The Butterfly Effect 3: Revelations (2009).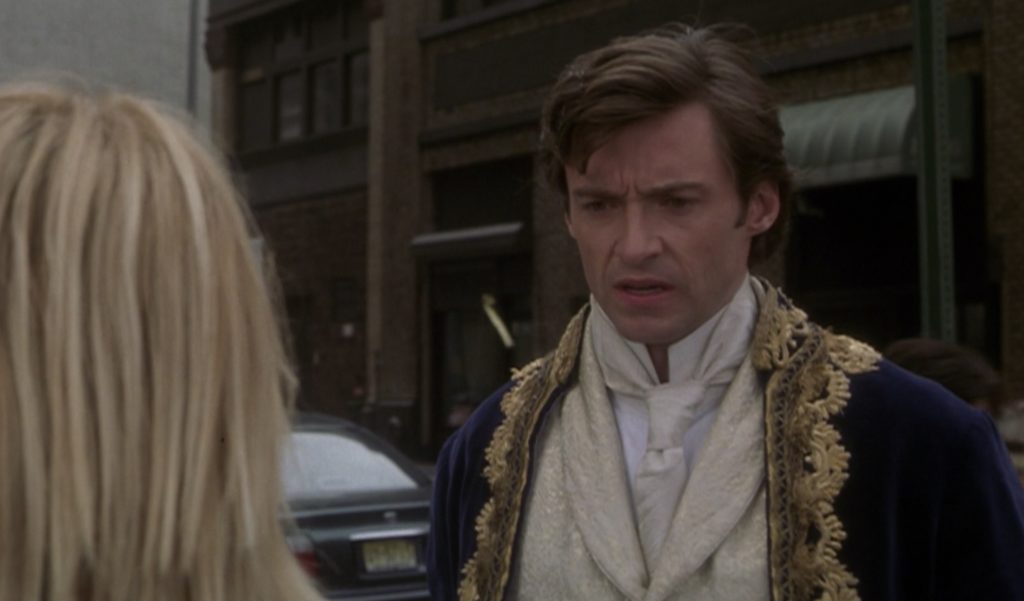 Kate & Leopold is a typical Hollywood romance movie about an English duke time traveler from 1876 who falls in love with a woman from 21st century New York. Like most time travel stories, Kate & Leopold is filled with inconsistencies and has a terrifying premise. Regardless, the movie was a mainstream success in the early 2000s because it used time travel to portray a perfect love that transcended time and space. Real love can be hard and sad. So what better way to idealize romance than bringing it outside time? This is why the subgenre of time travel romance works so well with audiences.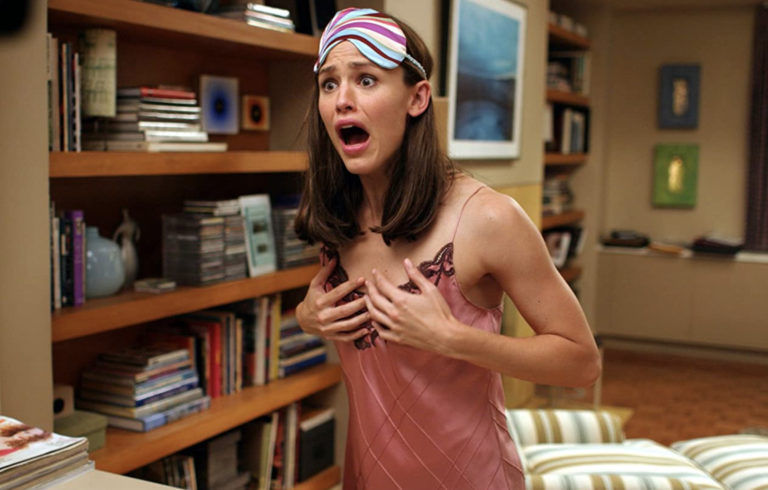 Jenna is a 13-year-old girl in 1987 who dreams of fitting in with the "cool kids," who at her school are a clique known as the Six Chicks. Her best friend, Matty, builds her a Barbie's Dream House and sprinkles it with "wishing dust." But Jenna's interest in Matty is only platonic. When the Six Chicks pull a prank on Jenna—promising to bring the boy she has a crush on at school—they instead bring Matty, which causes Jenna to feel betrayed and to kick Matty out of the house. She is so enraged by her betrayal, she bangs her head against the closet and wishes she was thirty—causing some of the wishing dust to fall on her head and for her to be transported 17 years into the future to the year 2004, where she is 30 but still feels as if she is 13.
Southland Tales feels more like a puzzle (or cinematic hieroglyphic) than a movie, which is a nice way of saying it's an incomprehensible mess. Directed by Richard Kelly of Donnie Darko fame, Southland Tales is by almost all accounts an "ego-fueled folly" and a terribly, terribly bad movie. Despite Southland Tales' unwatchable nature, it features a blockbuster cast of pop-culture darlings:
Dwayne Johnson (The Rock) plays amnesiac action star and Mandy Moore plays his wife.
Amy Poehler's character is a punk neo-Marxist.
Sarah Michelle Gellar plays a porn star named Krysta Lynn Kapowski (aka Krysta Now).
Justin Timberlake plays an Iraq War veteran addicted to a drug called Liquid Karma.
Seann William Scott plays a cop.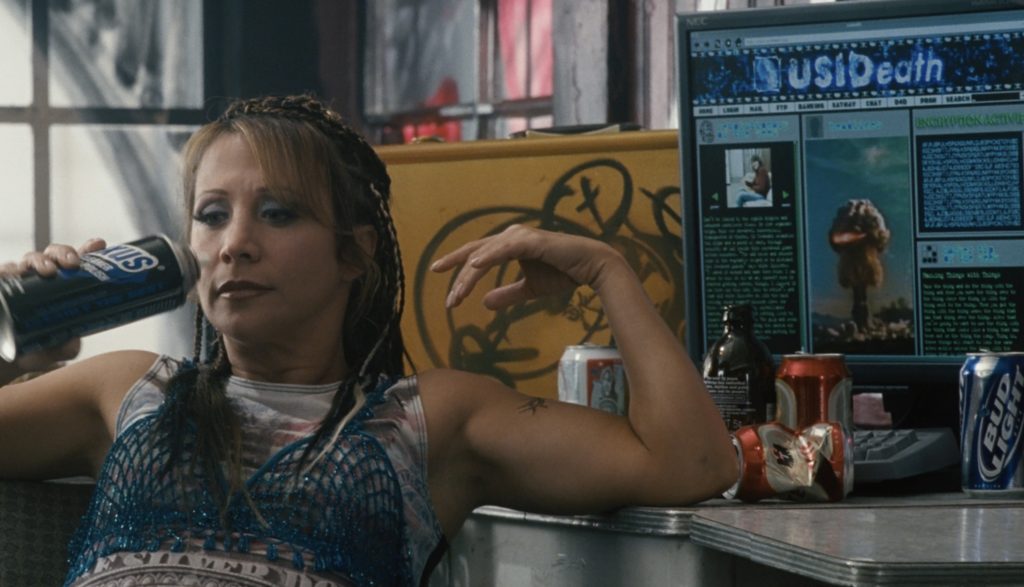 Actors aside, Southland Tales is not a conventional Hollywood blockbuster. Consider the film cost over $17 million to make and generated less than $300,000 in theaters. Southland Tales is more in the tradition of the aforementioned arthouse time travel film Jubilee from Derek Jarman than The Terminator franchise, offering esoteric cultural and political prophecy through a heap of images that begin in media res and lack a comprehensible storyline to anyone but the most patient cinephile.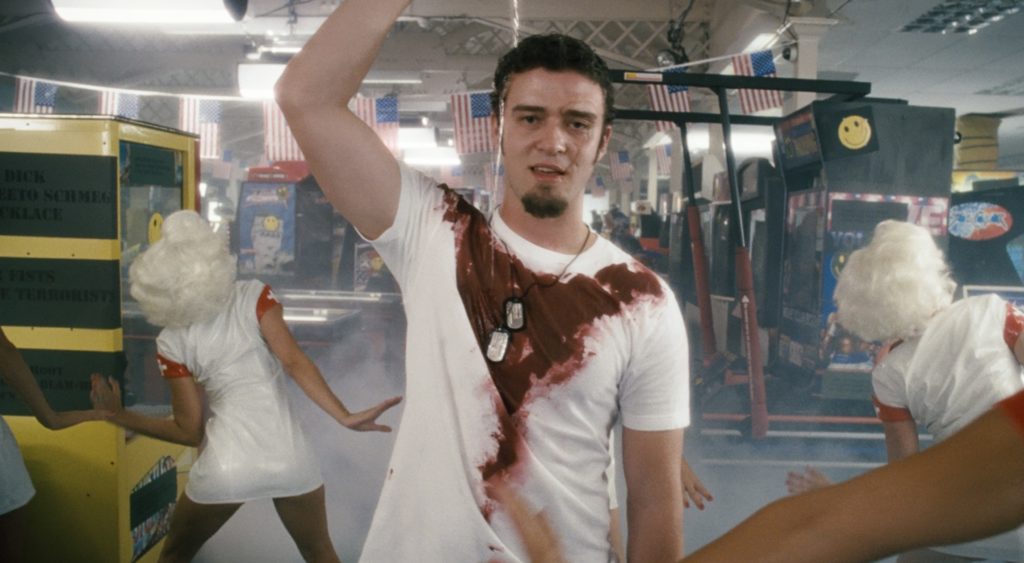 How is time travel related to the story? Suffice it to say that Seann William Scott's character notices his reflection is delayed in the mirror and some kind of black hole thing opened up in a desert that is causing a wave of chaos. There are nods to the rip in the space-time continuum from Donnie Darko as well.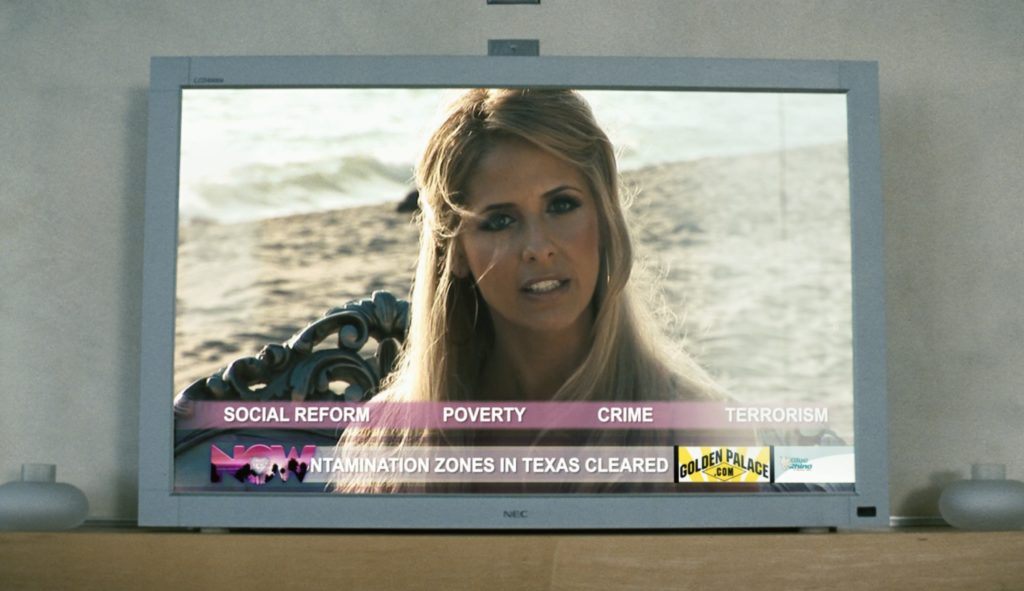 Southland Tales can be interpreted more generously. The movie isn't just a science fiction time travel film, it is the ultimate postmodern time travel film. Why? Because it presents a Gen Z version of time where traditional notions of narrative and time have been eroded to the point of no return, and we all live in the amnesia-inducing and ahistorical nowness of social media feeds. There is no time to traverse, just content blocks to bounce endlessly and mindlessly through, which is how the movie moves in a way.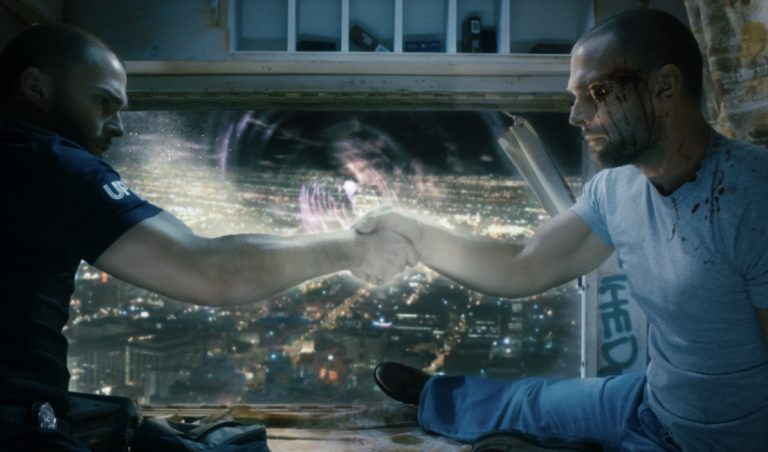 Indeed, it might be said if Southland Tales was released as 15- to 60-second clips posted to TikTok and Instagram Reels instead of as a linear film in theaters, it might be a viral success. For the movie is just a weird scrapbook of skits of lip-syncing, conspiratorial thinking, stunts, dancing, extremist politics, dress-up, and surveillance footage all tinged with an ooze of faux-sexuality and drugged-up schizophrenia.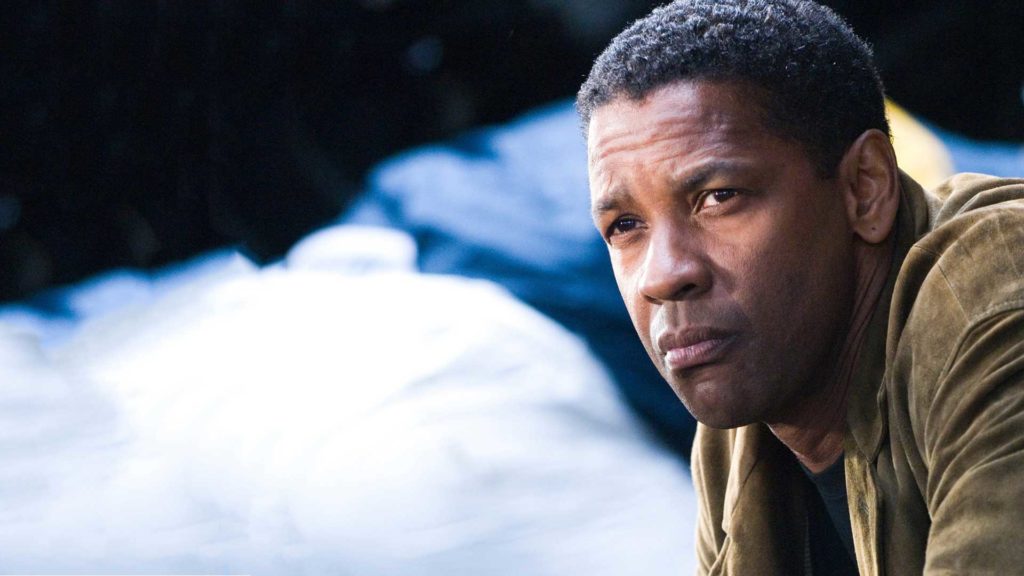 Filmed in New Orleans, Déjà Vu stars Denzel Washington as a New Orleans police officer who is enlisted in a new government project called Snow White. He is shown a video screen and told that it allows him to look at images from four days and six hours ago from any possible angle. What he is not told but discovers on his own is that a screen is actually a time machine that allows him to view and manipulate events as they actually are happening four days and six hours ago, so he marshals his energies to prevent a bombing and save a woman's life.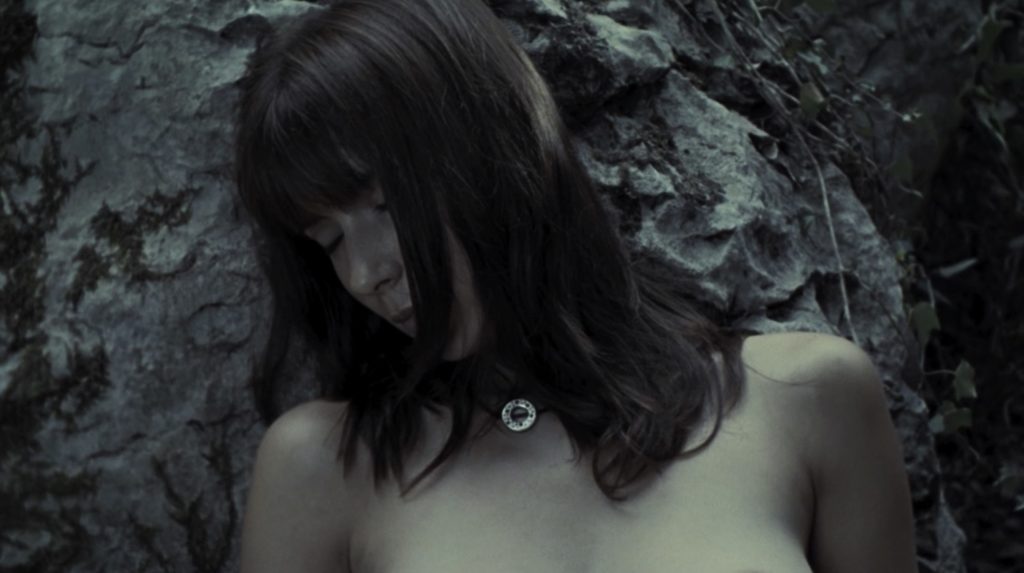 A man named Hector looks through binoculars deep into the woods, where he sees a woman who appears to be naked. When he searches in the woods for her, he finds her lying naked on a rock. Suddenly, a man with a bandaged face appears and stabs Hector with a pair of scissors. The man begins to chase Hector through the woods, but Hector escapes into a house which he thinks is abandoned, only to realize there's some strange machinery there. The "strange machinery" turns out to be a time machine, causing Hector to travel back in time one hour—where he must engage in battle with his own self an hour in the future. Through a series of disasters, he realizes to his horror that the naked woman he saw in the woods was his own wife.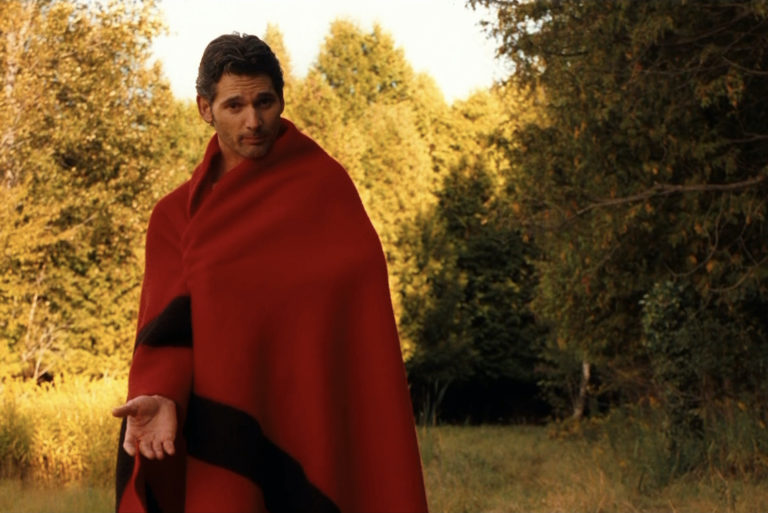 In this cinematic adaptation of Audrey Niffenegger's novel of the same name, Eric Bana stars as Henry DeTample, a man whose ultra-rare genetic disorder enables him to time-travel while his patient wife Clare waits for him at home, unaware of why he constantly goes missing. Since he is the time machine himself, he can only travel back so far as his birth but not before. He uses his strange powers to travel back in time and save his mother from a car crash that would have killed her. Roger Ebert wrote, "If you allow yourself to think for one moment of the paradoxes, contradictions, and logical difficulties involved, you will be lost."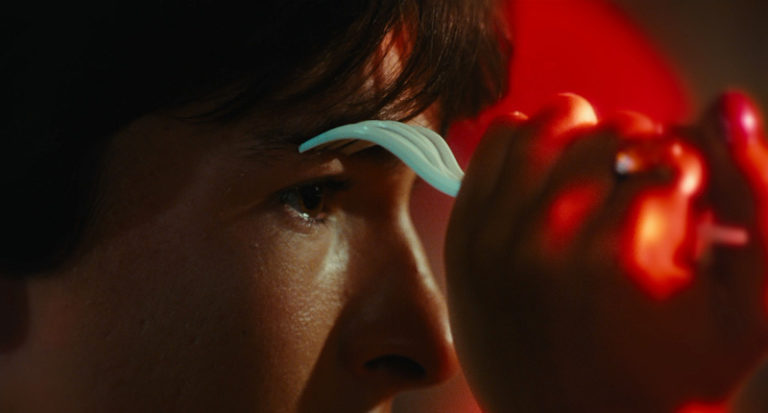 Three friends, seeking a vacation, travel to a run-down ski lodge for a few days, only to discover that the hot tub is actually a time machine that transports them back to the year 1986, when they'd previously spent an extremely unpleasant night at the same resort in the same hot tub. But since they want to make sure that one of the friends' nephews will be born, they have to recreate the steps of that fateful night without changing a thing. Reel Views wrote, "An attempt to flavor The Hangover with a little Back to the Future, this film argues that what happens in the '80s stays in the '80s, but does so with middling results."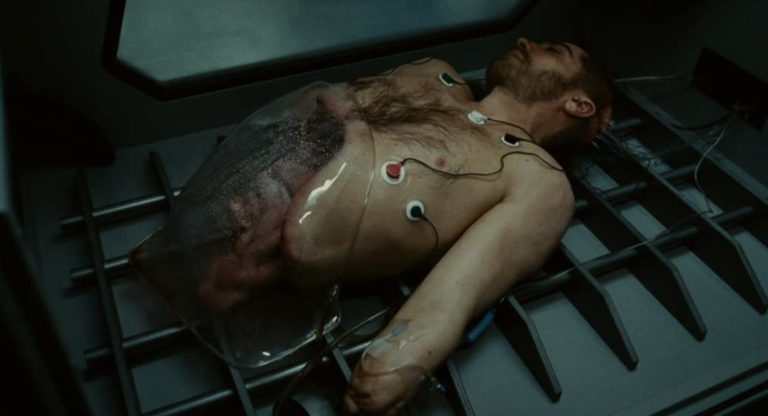 Jake Gyllenhaal stars as Colter Stevens, a soldier who was mortally wounded in Afghanistan but wakes up in the body of a man named Sean on a Chicago subway train. Colter realizes to his horror that as Sean, he is part of a top-secret governmental time-travel experiment designed to find the terrorist who bombed the train and to prevent it from happening. He relives the last eight minutes of Sean's life over and over again in his attempt to thwart the bombing. Reel Views wrote, "Source Code is what might happen if one cross-bred Groundhog Day with 24 and The Matrix."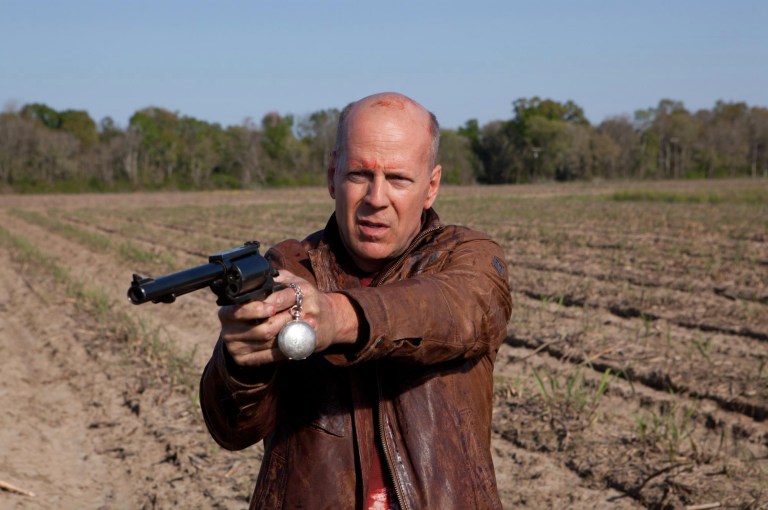 In a dystopian future, time travel is controlled by organized crime, and a "looper" is someone who kills criminals who time travel to the past from the future to alter history. Bruce Willis stars as Joe, who is sent back to the past, only to confront his former self, who is tasked with assassinating his future self. But both versions of "Joe" survive, sending the crime syndicate who controls time travel into a frenzy to remediate the situation before it gets out of control.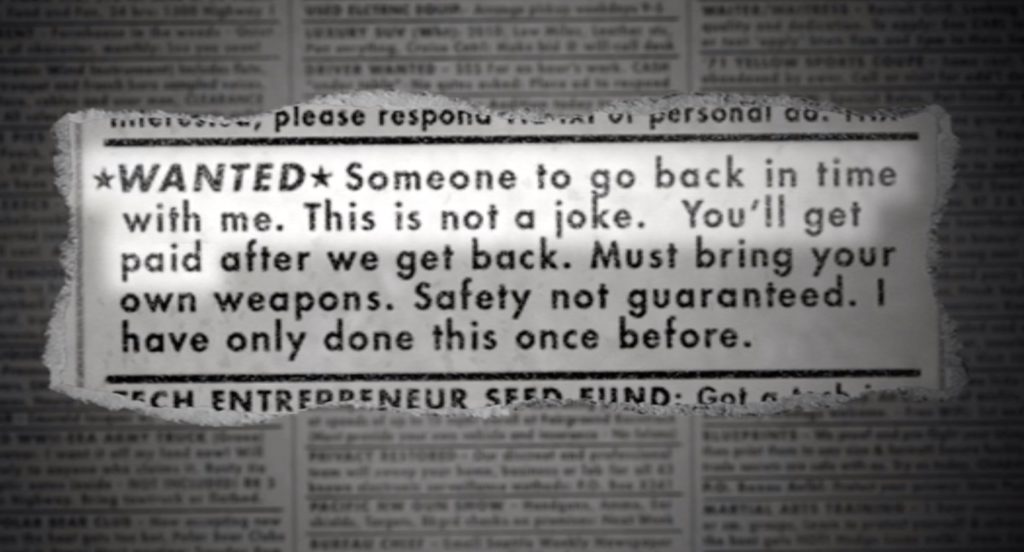 Wanted: Somebody to go back in time with me. This is not a joke. P.O. Box 91 Ocean View, WA 99393. You'll get paid after we get back. Must bring your own weapons. I have only done this once before. SAFETY NOT GUARANTEED.
In a film that is about time travel but seems to contain no actual time travel and is based on a real-life ad placed in a magazine in 1997, a journalist named Jeff (Jake Johnson) takes it upon himself to track down the prankster who placed the ad. Two interns assist him in his quest and are able to save two lives—but it remains unclear whether any time travel actually took place in the process. Because of this, Roger Ebert hailed Safety Not Guaranteed as a sterling example of how "to make a time-travel movie containing no apparent paradoxes."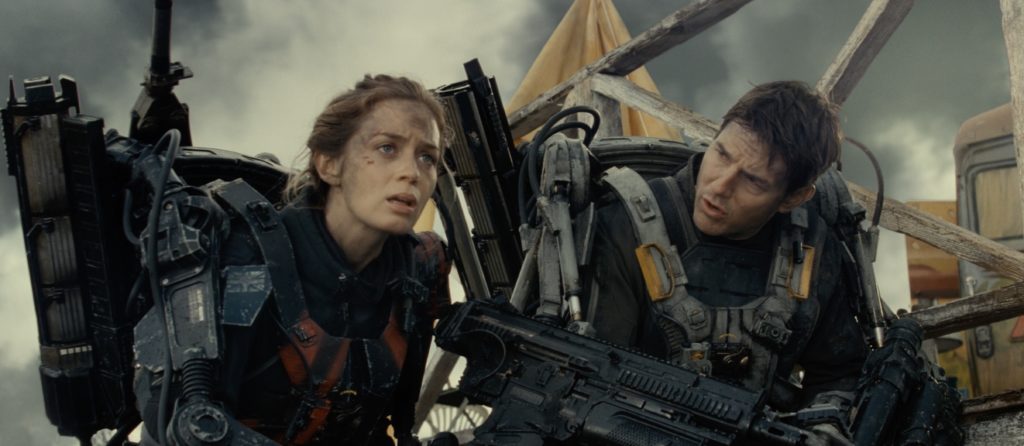 The slogan of this Tom Cruise film is Live Die Repeat, and this captures the contribution of this film to the time travel canon. Edge of Tomorrow is a retread of Groundhog Day applied to a high-tech military confronting an alien invasion. Cruise's character, Major William Cage, wakes each day to relive the same massacre and must figure out a way to overcome it. Director Doug Liman fought for the time travel element of the film and recalls in an interview with Collider that the movie studio wanted to remove it:
When you try and develop a movie with a world that involves time travel, you quickly realize that humans are never going to travel through time because there are so many paradoxes. You can hardly get through a screenplay. At some point during the development of the screenplay of the first film, Warner Bros said to me, 'Does he need to travel through time? Maybe he could just battle aliens.' I was like, 'Well if you want me to make this movie, he does. I'm not interested in aliens, I'm interested in the repeating the day part.'

Doug Liman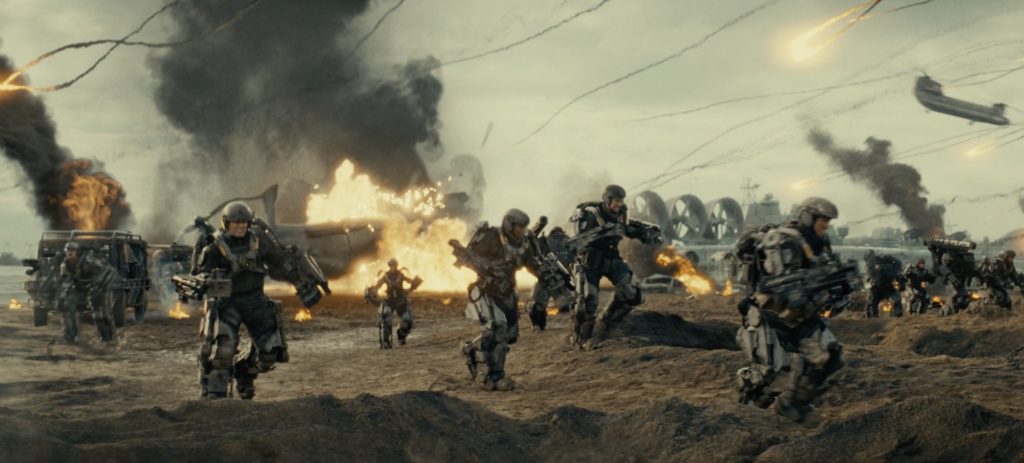 Thankfully Warner Bros allowed the film to keep the time loop element, and many people consider it one of the best action films of the 2010s, an assessment we concur with. Edge of Tomorrow is a tremendous cinematic accomplishment for the way it balances humor, incredible sci-fi special effects, action, and stellar acting performances with a refreshingly clever screenplay.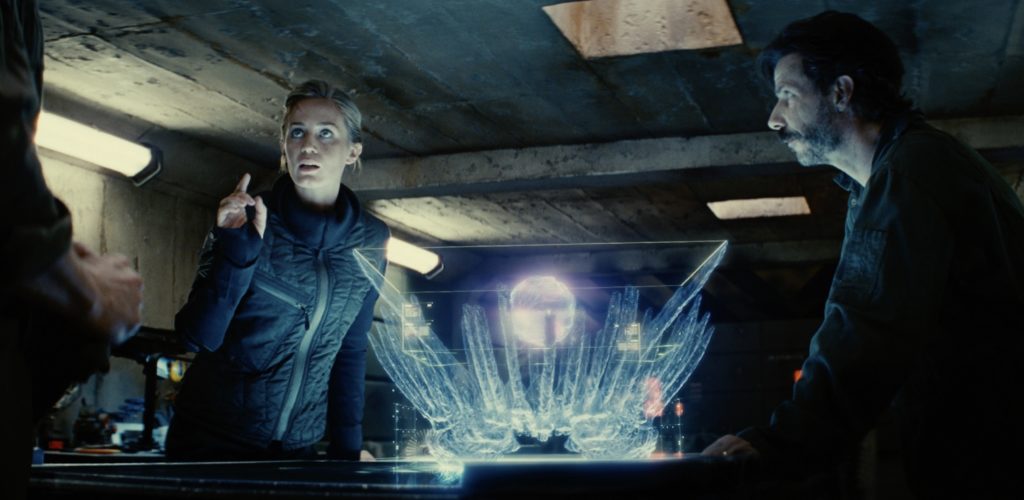 Time travel in the film is facilitated by a super organism alien that is so advanced it has a different understanding of time as well as the ability to traverse it. When Tom Cruise's character kills a special breed of this alien, the chemical-blood element seeps into his body giving him the ability to repeat time as well. The film does not fixate much on the mechanics or physics of how this works but as a result, it feels believable enough.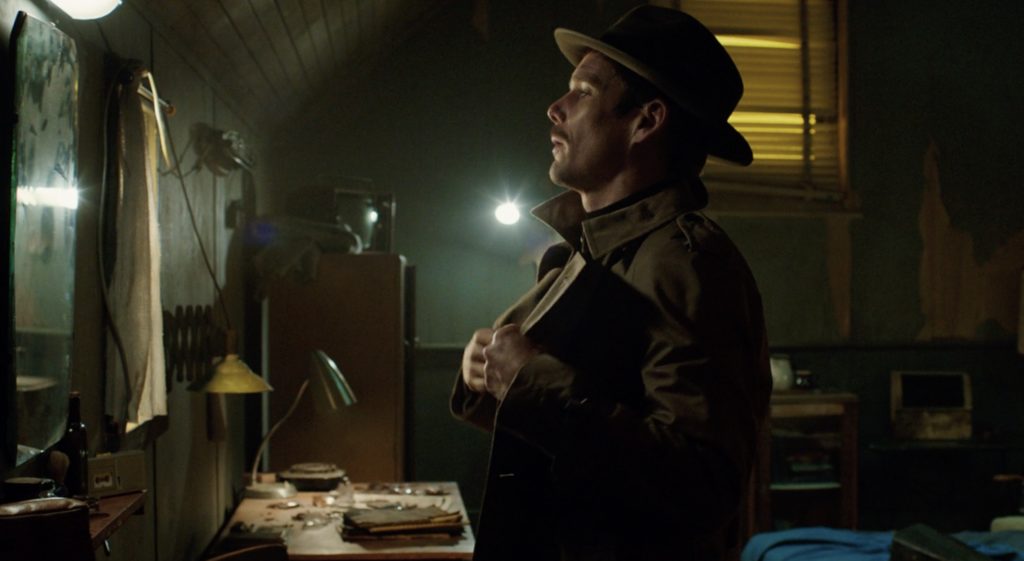 Predestination reaches into the core of the paradoxes inherent in the very idea of time travel. It stars Ethan Hawke as a temporal agent with the ability to inhabit time loops and to stop crimes before they happen. In the process of sending Hawke's character back to 1970 in an attempt to avert a 1975 attack by a character known as the Fizzle Bomber…then back to the 1960s…and then forward to the 1980s… it becomes unclear whether or not Hawke's character and those of several other prominent players are actually the same person. In the process, time-travel quandaries such as the Predestination Paradox, the Bootstrap Paradox, the Temporal Paradox, and the Let's Kill Hitler Paradox are all explored. A review on Astronomy Trek states, "this cerebral sci-fi thriller navigates through multiple twists of fate as the story's tragic key character is gradually revealed to be [a] self-created entity trapped within a closed loop in time."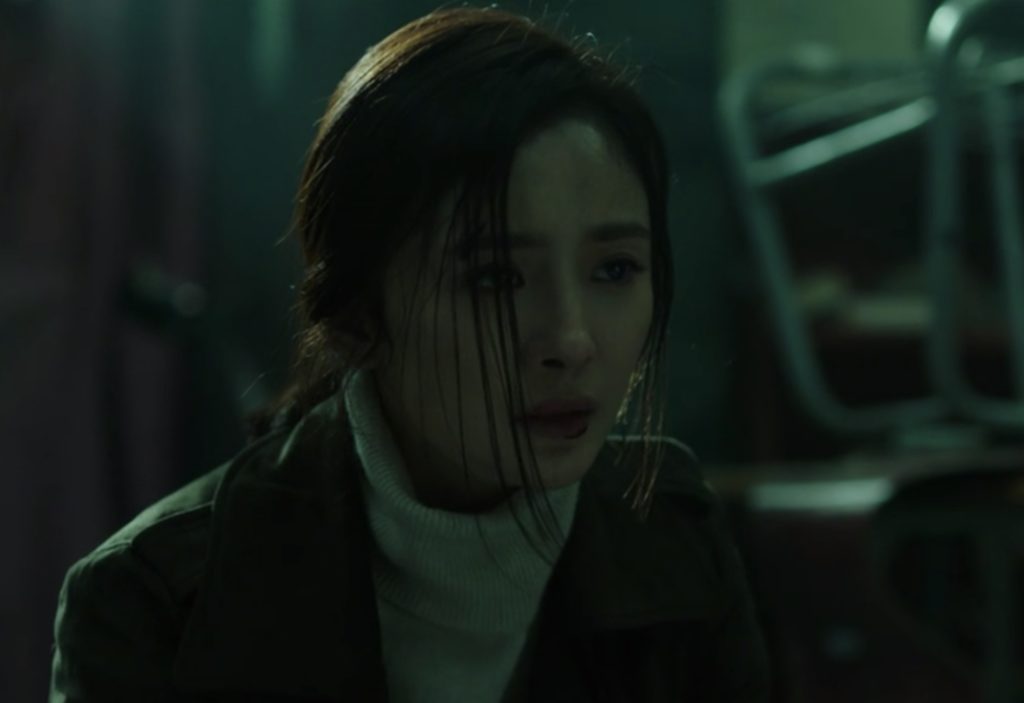 Produced by Jackie Chan and directed by Korean filmmaker Yoon Hong-seung, Reset is a time travel movie in Chinese with English subtitles. The film has an emphasis on time travel realism with a focus on wormhole technology and parallel universes but is thoroughly an action thriller about a young mom who loses her son and then is forced to travel through time and different universes to get him back. GirlsWithGuns praised the film for its "fresh and original concept, exactly the kind of thing which Hollywood desperately needs in the genre of late" — and it's a unique contribution to time travel cinema from a non-English perspective.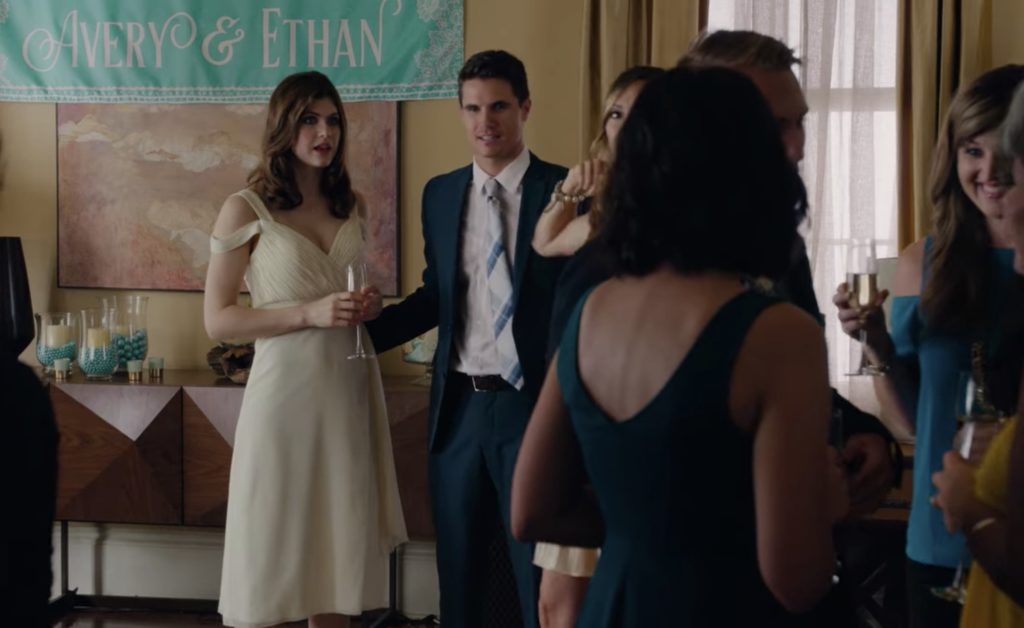 When We First Met is a good example of a time loop movie used as a narrative structure for a romantic comedy. It applies the Groundhog Day formula to figuring out who you love, and the day repeated over and over again is Halloween. Our time traveler, Noah — played by Adam DeVine of Comedy Central's Workaholics fame — keeps going back in time to try to make a girl fall in love with him. Many parts of the film are cliché, and time travel physics are naturally a mess, but it's an amusing and heartwarming film for a rainy day.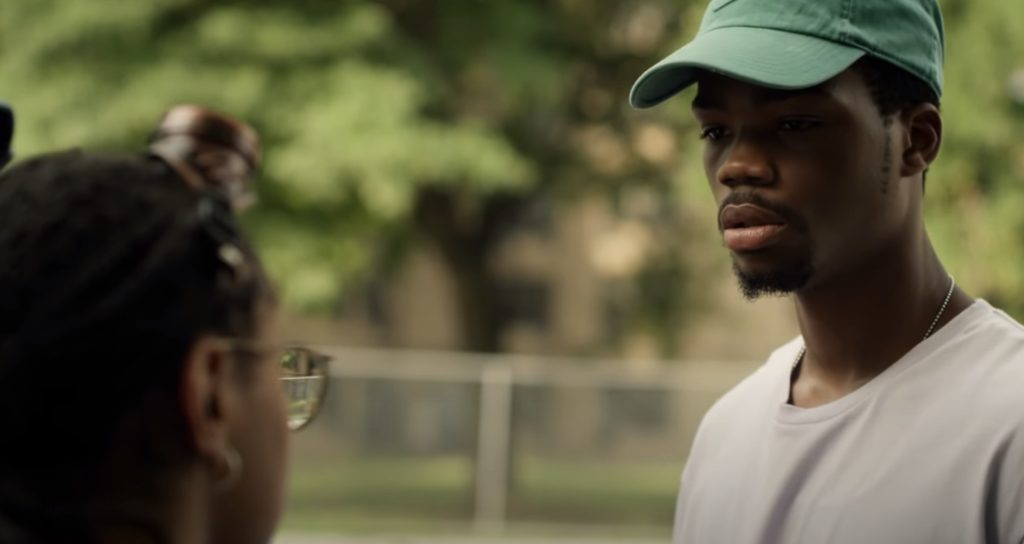 What if Spike Lee produced Back to the Future instead of Steven Spielberg? And what if that film captured the same fun and whimsy of the Back to the Future franchise but addressed racism and police violence instead? This is exactly what is accomplished in See You Yesterday — social relevance is merged with the fantastical and imaginative power of a sci-fi time travel movie. As a time travel movie, and as a philosophical statement, the movie does an incredible job of being playful but also delivering a real-world message, which critic Carla Hay at the Culture Mix describes thus: "See You Yesterday shows people, no matter what their age, that life is not about changing the past but how we move forward."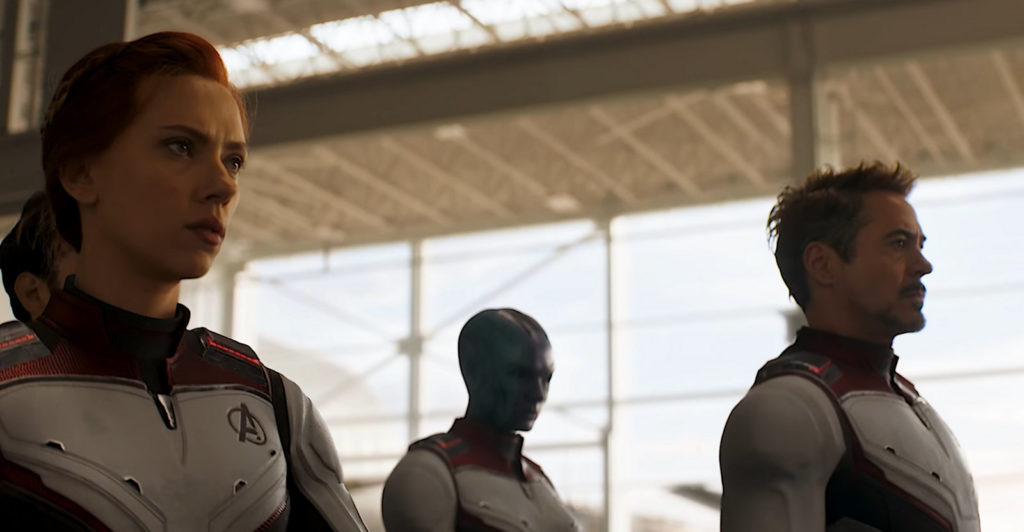 The culmination of the first three phases of Marvel Studios films (aka The Infinity Saga), Avengers: Endgame is the second highest-grossing movie of all time with a $2.7 billion tally. With half the population wiped out by Thanos, the Avengers attempt a daring trip through time in an attempt to reverse the Mad Titan's destructive actions to bring balance to the galaxy. Directors Anthony and Joe Russo revisit several important time frames in the MCU and challenge the normal time travel rules by having younger and older versions of characters directly interact. Screenwriters Christopher Markus and Stephen McFeeley establish some basic time travel laws that hold up within the context of the film while also poking fun at the Back to the Future time paradox. Endgame is the culmination of 21 films so prepare to spend some time on an extended marathon session to fully appreciate all the references.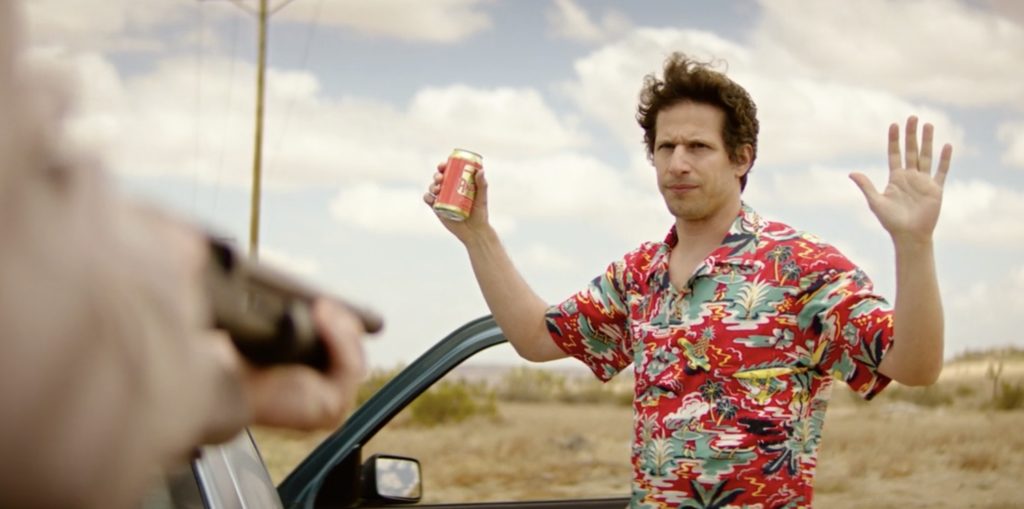 Palm Springs is a Hulu original film and arguably the most original comedic take on the Groundhog Day formula since, well, Groundhog Day in 1993. Andy Samberg and Cristin Milioti star in the film as a pair of 20-somethings stuck in a time loop together on November 9th, the wedding day of their mutual friend. It's a unique time travel film because of how successful the gonzo, often nihilistic humor is throughout the film's 90-minute runtime. Palm Springs is also successful in provoking the viewer to ask interesting questions about their own life, like how much fun would you have if you could live the same day over and over again with no consequences for your actions? Likewise, what existential dread would you feel living a life with no responsibility? The film joyfully brings you to that adventurous thought experiment.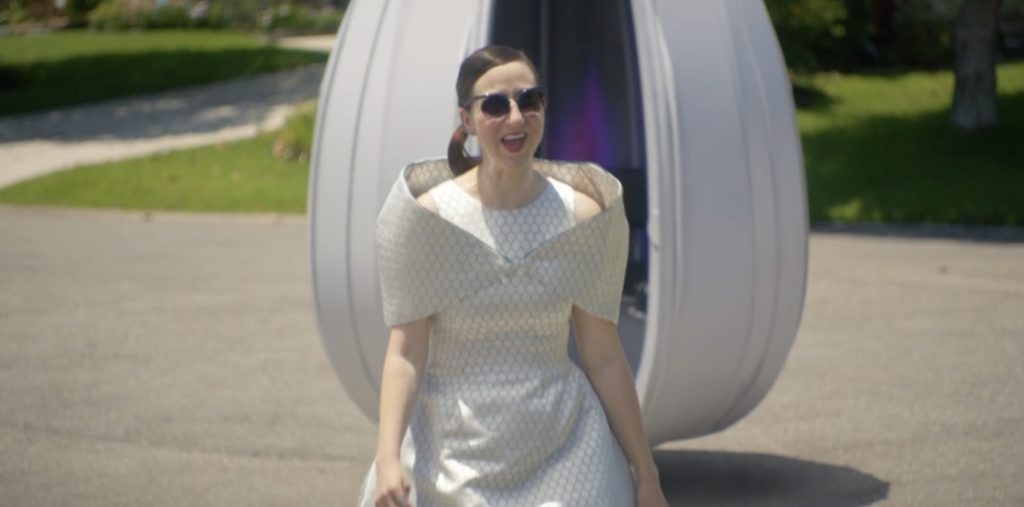 In this, the third film in the Bill & Ted time-travel series that came out nearly thirty years after the 1991 sequel Bill & Ted's Bogus Journey, the time-traveling aspiring rock stars find themselves as middle-aged and stuck in the near future where they still have been unable to find the musical success which will enable them to save the world. They are then suddenly transported to the year 2067 and are confronted with their elderly and dying selves. They must return to the past in a hurry to sing and record a hit that will save the universe — but the song will happen with the help of their daughters, Billie and Theadora. As a time travel movie, Bill & Ted Face Music is particularly fun because they travel back in this movie to put all the best musicians that ever lived into a supergroup.
Ryan Reynolds stars in this sci-fi/drama film from Netflix that explores time travel and multiverses. The Adam Project is most successful as family-friendly movie with heartwarming laughs. The charming plot involves an older version of oneself visiting the younger version and the two teaming up to save the world. It is typical formulaic Hollywood, but it works as a fun little ride of a movie.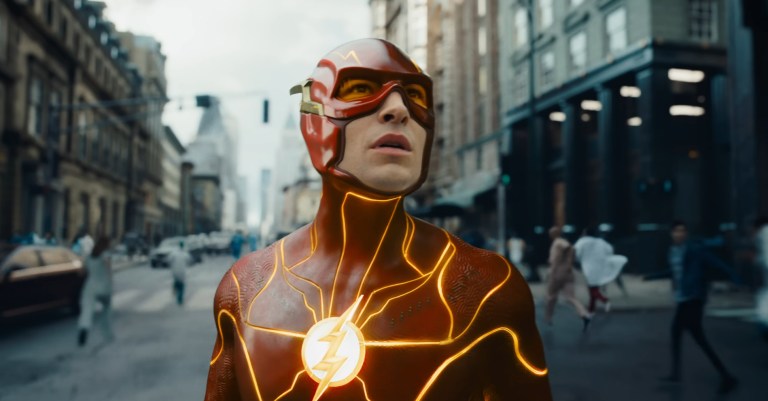 In The Flash, the scarlet speedster discovers that he can travel through time using the "speed force" that give him his superpowers. The Flash, who is Barry Allen in his everyday life, decides to use his newfound time-traveling ability to go back in time and prevent the death of his mother. Naturally, his actions have dire consequences. The Flash tries to explain time travel in a novel way, presenting it as an action that changes timelines not just in a straight line towards the future, but in a way that alters events in all directions of space and time. So Barry doesn't just change his past, he changes the history of events years prior to the date he travels to, and in locations he's never even been to. This way of looking at time travel gives the filmmakers unlimited freedom to change whatever they want within the DCEU even if it doesn't really make a lot of sense.
More Time Travel Movies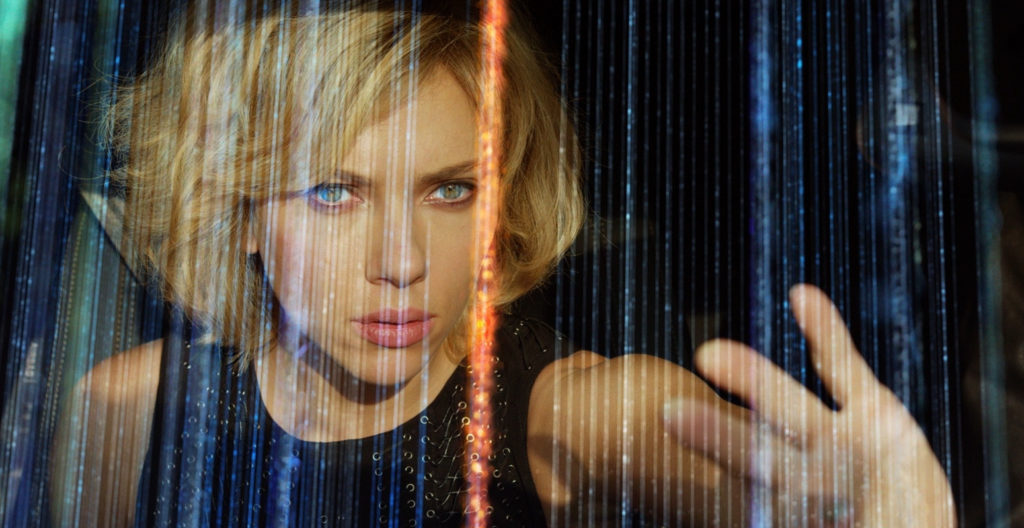 Cyborg 2087 (1966) takes place in the year 2087, where governments are now using totalitarianism to control the population. A group of "free thinkers" send a cyborg time traveler back into the past to target the person they believe is responsible for their dystopian society.
Planet of the Apes (1968) a great deal of this popular franchise has aspects of time-bending woven within the plot.
Je t'aime, je t'aime (1968) is a 60s sci-fi time travel film from France. A suicide survivor just released from the hospital agrees to participate in a mysterious time travel experiment. He is sent back in time and forced to relive his most painful memories.
The Final Countdown (1980) this Kirk Douglas film tells the story modern aircraft carrier thrown back to 1941 near Hawaii.
Cavegirl (1985) follows a high-school boy who gets lost on a class trip and ends up entering a time portal that sends him to the Stone Age. He falls in love and must fight off murderously jealous cannibal cavemen!
Star Trek IV: The Voyage Home (1986) Kirk and his crew travel back from the 23rd century to San Francisco in the 1980s to avert a situation that could destroy life on Earth.
Timerider: The Adventure of Lyle Swann (1982) a dirt-bike racer wanders off course in the desert and winds up being transported to the year 1877.
Flight of the Navigator (1986) opens with a young man discovering that he has been the face of a missing-child poster for the past eight years. The plot weaves together alien spaceships, time dilation, and mind transfers.
Bill & Ted's Bogus Journey (1991) the second installment in this stoner series featuring Keanu Reeves and Alex Winter.
Austin Powers: The Spy Who Shagged Me (1999) is a 1960s-inspired film that follows a cheeky British spy who fights his nemesis throughout time in an effort to save his future self. Dr. Evil has invented a powerful new time machine and is determined to sabotage Austin Powers's future.
Frequency (2000) centers on an NYC detective whose firefighter father died in a tragic accident thirty years earlier. The detective ends up finding a faulty radio that opens a channel of communication across time between him and his late father.
Harry Potter and the Prisoner of Azkaban (2004) in the third installment of one of the most successful literary and film franchises of all time, Harry Potter and his friends use the Time Turner, an hourglass that sends you back one hour in time for every time you turn it upside-down and reset the trickling sand. This proves to be a lifesaver for Harry, who learns to his dismay that the evil Lord Voldemort has escaped Azkaban prison and is seeking to kill him.
Click (2006) features a workaholic husband and father, played by Adam Sandler, who discovers a magic remote-control device that allows him to control time and fast-forward through any moment in life that he wishes. He soon discovers devastating disadvantages to this technological miracle.
Premonition (2007) is a supernatural thriller about a woman whose husband dies suddenly. The storyline weaves throughout the widow's experiences in the days leading up to his death. She attempts to piece together clues to identify his killer and save herself.
Triangle (2009) is set on a cruise ship caught in a time loop.
Star Trek (2009) a Romulan ship called the Narada and Spock's vessel simultaneously go into a black hole and are sent back in time, but 25 years apart.
Haunted – 3D (2011) marks India's first 3D feature film release. This supernatural horror flick focuses on a realtor responsible for selling a haunted house. He experiences sinister paranormal presences and travels back in time to prevent them from ever coming alive.
Sound of My Voice (2011) deals with charismatic cult leader that claims she is a time traveler.
11 A.M. (2013) is a Korean sci-fi thriller that dives into a futuristic underwater marine laboratory where a time machine is invented. Surveillance-camera footage offers the lab workers clues on troubling mysteries of the past.
About Time (2013) at age 21, a man named Tim (Domnhall Gleeson) realizes he's able to travel back in time and fix his life, so he travels back in time to get a girlfriend—but it doesn't quite end well.
Interstellar (2014) this Christopher Nolan film deals with time travel from light speed travel and intergalactic exploration. More of a study of aging in time vs. on Earth than time travel, it still touches on many tropes of time distortion and travel.
X-Men: Days of Future Past (2014) Wolverine is sent into the past with a daunting mission: He must change history and, in the course, assure a better future for both humans and mutants.
Lucy (2014) stars Scarlett Johansson as a young woman who is kidnapped and forced to conceal and smuggle drugs into Europe. An accident punctures the powerful drugs into her bloodstream, causing her to develop psychokinetic powers such as time travel and telekinesis.
Doctor Strange (2016) features many time loops, which director Scott Derrickson says isn't technically time travel: "Well, we don't time travel in the movie. He reverses time, and time resets. But there's only ever one timeline, and so it's a movement of that timeline back and then forward."
Synchronicity (2016) is a cyberpunk movie inspired by Blade Runner. A man needs to travel back in time to stop an attractive young woman and a wealthy tycoon from stealing his invention.
Time Trap (2017) this low-budget sci-fi movie was made popular through distribution on Netflix. A critic at Inverse describes the movie: "Time Trap is the perfect indie gem to see storytelling in its most simple form. The exposition takes a found-footage angle, making it feel all the more real, even when the footage is found in the suit of an 8-foot-tall spaceman. Yes, it's cheesy, but it strikes the perfect balance of mindless fun and thought-provoking concepts."
Happy Death Day (2017) takes the Groundhog Day formula and applies it a slasher and serial killer film. Watch this one if you're looking for a horror movie with time travel.
The Man With The Magic Box (2019) is a Polish sci-fi dystopian film set in 2030. A janitor finds a time-traveling device and accidentally gets himself stuck in 1950s communist Poland.
In the Shadow of the Moon (2019) is a science-fiction movie from Netflix in which Rya, the protagonist, travels back in time in nine-year intervals to kill the people responsible for the mess the world has become in the present.
James vs. His Future Self (2019) James's future self travels back in time to prevent the invention of a time machine, which leads to a battle between future and past versions of the same man.
2067 (2020) is an Australian science fiction film where time travel is used to fix climate change.
The Tomorrow War (2021) a man gets drafted to travel into the future, where he must do battle in a war where humanity is forced to confront everything that went wrong in the past. This is one of the newest and most exciting time travel movies released in a while.
Indiana Jones and the Dial of Destiny (2023) An aging Indiana Jones (Harrison Ford) is drawn into an adventure that involves his goddaughter Helena (Phoebe Waller-Bridge) and an artifact that is said to hold the secret to time travel.
History of Time Travel Storytelling
Time travel storytelling as a science fiction phenomenon began with Enrique Gaspar's book The Time Ship (1887) and became mainstream in the late 1800s because of the success by H. G. Wells's novel The Time Machine (1895). In terms of cultural memory, it might be said the fever dream tour of the past and future in Charles Dickens's A Christmas Carol (1843) is the most imprinted time travel story in Western consciousness.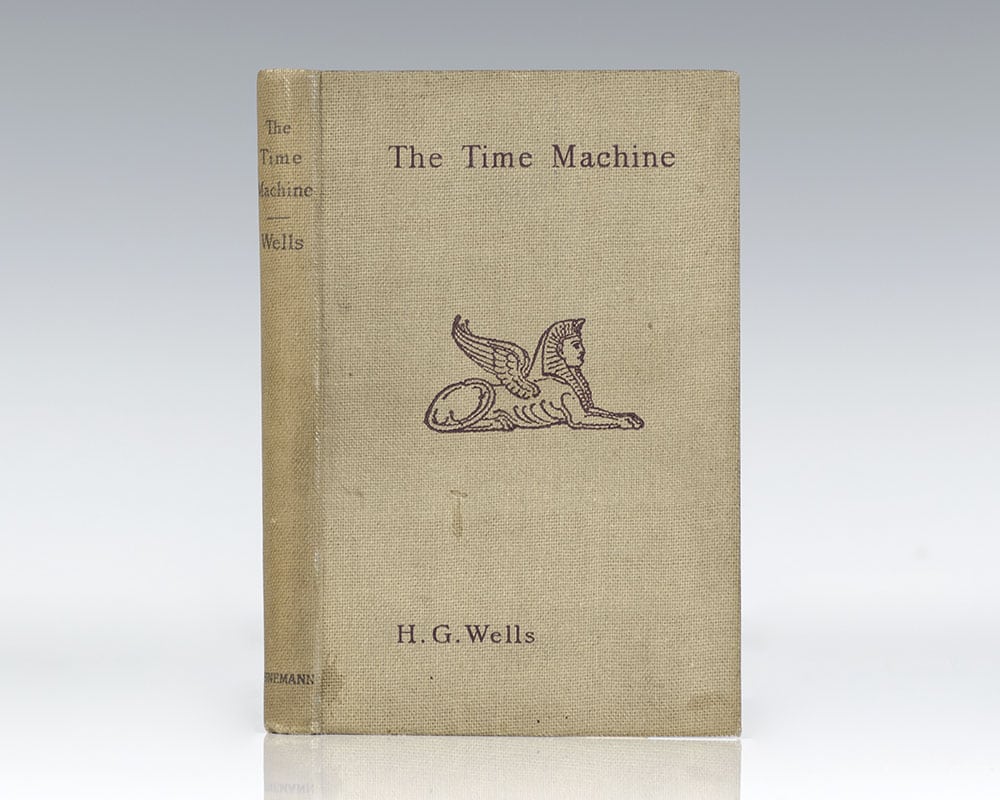 As far as Hollywood's impact, Robert Zemeckis's Back to the Future franchise (1985 – 1990) has a great deal of pop culture clout. The ancient idea of infinite loop or eternal return popularized in Groundhog Day (1993) has become a mainstay plot device of modern cinema. And of course there is the Terminator franchise (1984 – 2021), which defined action movies and made Arnold Schwarzenegger into a star.
Like ghost movies, time travel movies transcend any one genre. Time travel is used in everything from romance films to comedies to arthouse cinema to Marvel superhero movies to thrillers and, of course, to science fiction. No matter the genre, though, basically all time travel films require a suspension of disbelief, as they're full of plot holes and hardly scientifically accurate.