Tom Cruise Movies: The Most Intense American Actor
A retrospective and list of every single Tom Cruise movie from 1981 to 2022.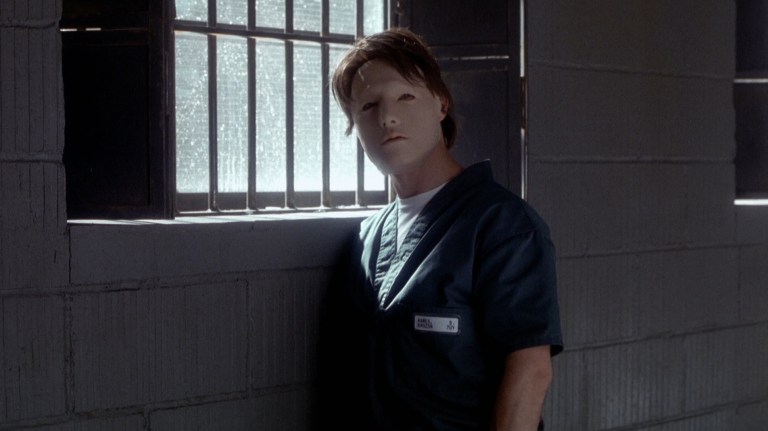 Tom Cruise movies carry an epic importance in American culture. Given the success of his films internationally, the Tom Cruise cinematic canon is a major cultural export of Americanism as a global phenomenon.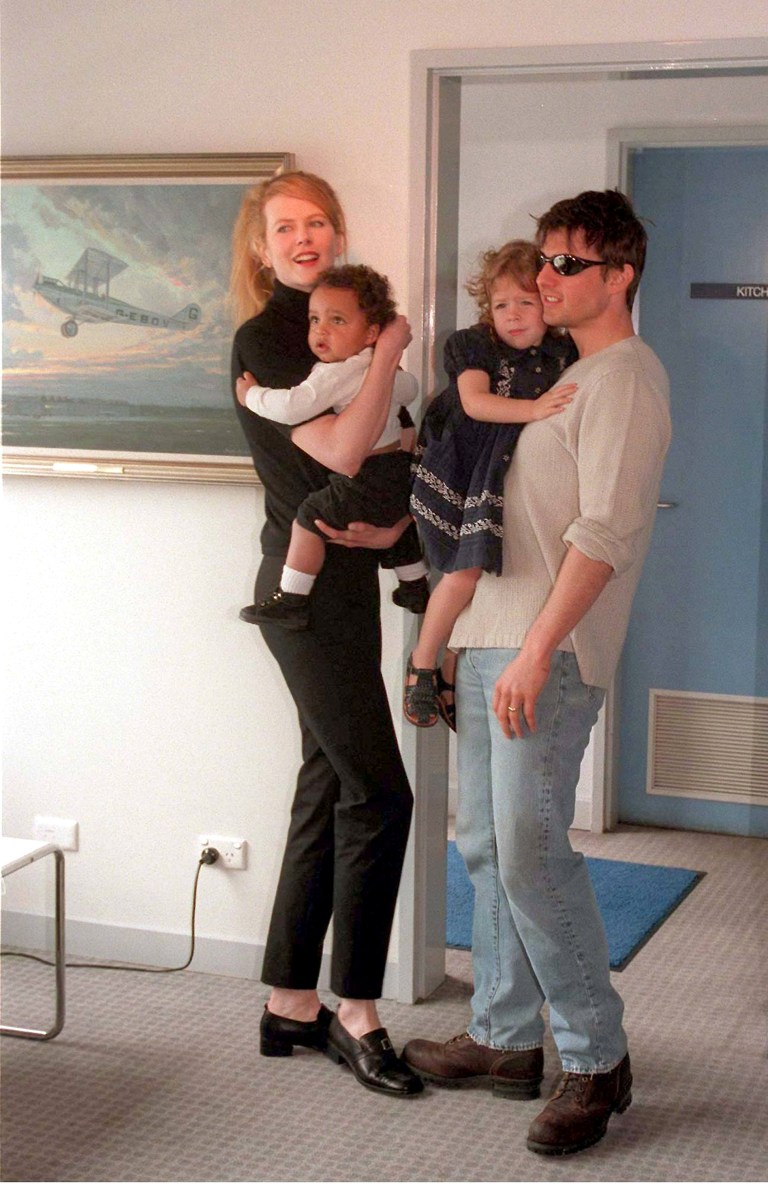 Born to poverty as Thomas Cruise Mapother in Syracuse, NY, Cruise's rags-to-riches story is a movie unto itself. Add his many marriages, controversies with the Church of Scientology, secretive personal life, and real-life biography, and it all seems stranger than fiction and larger than life. Who is Tom Cruise? Why are we so fascinated with him? Or, at the very least, why are we so willing to go see his movies en masse?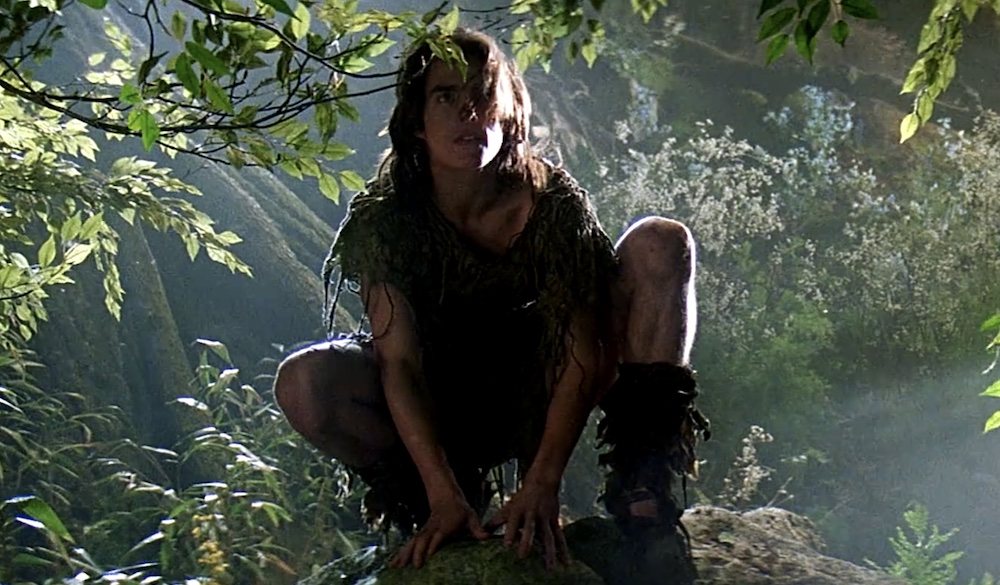 There are four things I've heard about Tom Cruise over the years, which I think about on a somewhat regular basis because they cut to the heart of important questions about art, identity, and fate.
The first is a comment made by filmmaker Mary Harron. She described Tom Cruise in an interview with David Letterman as having a "very intense friendliness with nothing behind the eyes," and this empty void inspired her version of Patrick Bateman in American Psycho (2000).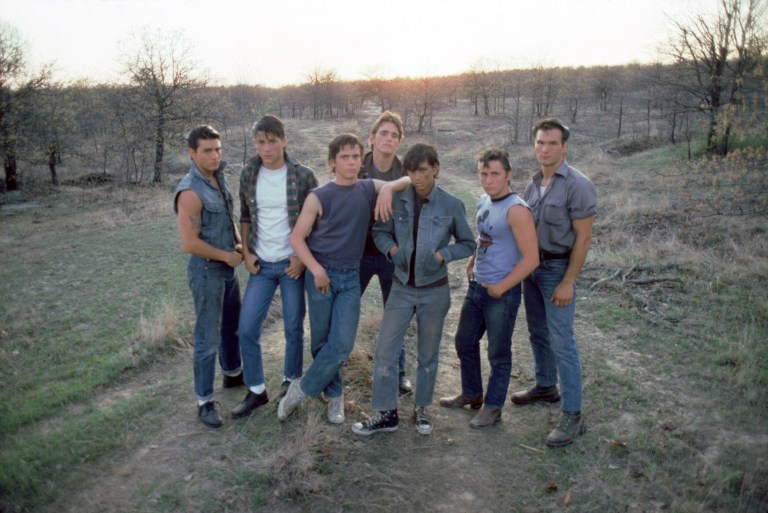 The second was a quote by actor Rob Lowe told about Tom Cruise before he was famous. Lowe describes what it was like working with him as a teenager on the film The Outsiders:
There's certain people who have always been who they are, and that element of them has powered them to where they are today and the rest is history….I remember going, 'Wow, this guy is the real deal.' He's had his eye on the ball since day one.

—Rob Lowe
The other was a personal anecdote from a late friend that was on set with him during Vanilla Sky as an extra. She said Cruise cared about everyone on the set. If memory serves, she said he brought all the extras coffee (or donuts, or bagels?) personally as a way to calm their nerves before filming.
She said he subjugated himself to them. It's an anecdote I've accessed often throughout my life because of the larger point. My friend thought Tom Cruise was good at what he did because he read the whole room and did whatever was necessary despite his status. He wasn't a diva. He was an actor, aware of all the dimensions and the players on the board that allow him to shine.
The last was when my friend saw him filming a movie in Washington, D.C. and was shocked by how short he was. "He was my height," she said. She was 5'3″. Tom Cruise, though, is in fact 5'7″.
In ancient Greece, the birthplace of democracy, they were confused about who had the right to vote. They thought actors shouldn't have the right because how could those who are by trade shapeshifters be trusted with the most urgent and pressing matters of the day? They don't think, they blend in, they put on performances. Actors reflect, but they aren't reflective. The charm is a threat to the essence of a reality-driven democracy.
This is where Mary Harron's comment hits: What is behind Tom Cruise's eyes? What are behind the eyes of any of these artists whose skill is in pretending to be someone else? We think because they can pretend to be something, they understand what it means to walk in those shoes and have greater empathy, but do they? Or do they just have one superior skill — impersonation — and everything else is empty? Perhaps even nihilistically empty?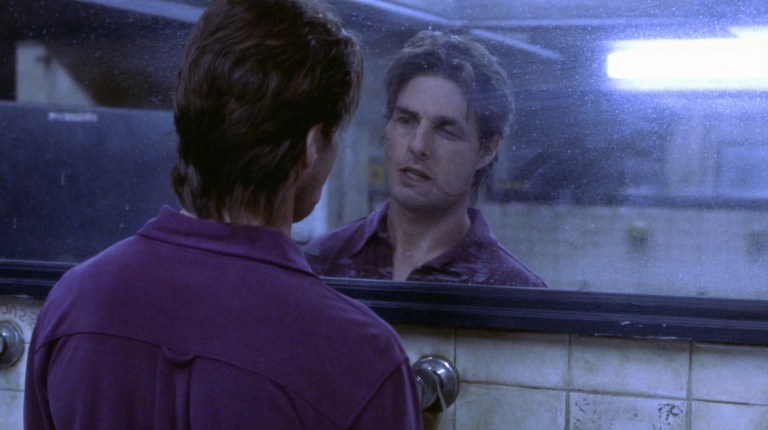 Plus, if their skill is impersonation, shouldn't we be like the ancient Greeks and be extra-wary of anything they say? Actors are by nature more likely to be playing a role than actually thinking about what they are uttering.
This is also a compliment. The great performers of the 20th and 21st century — Tom Cruise being a paramount one — transcend the shackles of our biological roles in life and transform human existence into elaborate and Homeric narratives. The spells they cast on us while we watch them perform are magical.
Thus to Rob Lowe's observation about Tom Cruise that even as a random kid at eighteen years old, Cruise felt predestined to be an actor. Not everyone can play in the NBA. Not everyone can be an enduring Hollywood actor. And if that is true, then, how much of our fate is written before we even write it? Did Tom Cruise have a choice? There are so many different ways you can cut it, but it always leads back to the same thought. Some of us are called before we are even born. What that means or where it comes from is another question, but as Lowe observes, there are certain people we meet in life that are just different in configuration from everyone else.
To what extent my friend's anecdote is factual is obviously suspect, but for Tom Cruise have built the career he has from where he came from, it must have some semblance of truth. Surely, the larger principle is true: Great actors, great athletes, and great writers see well beyond their own line of vision. As far as my friend being shocked by his height, it's just an amazing instance of how the virtual supersedes the real, how Tom Cruise is not a larger-than-life figure, but a real human being, that transcends his actual life on the screen.
Let's review the Tom Cruise movies in order oldest to newest.
Early Tom Cruise Movies • 1980s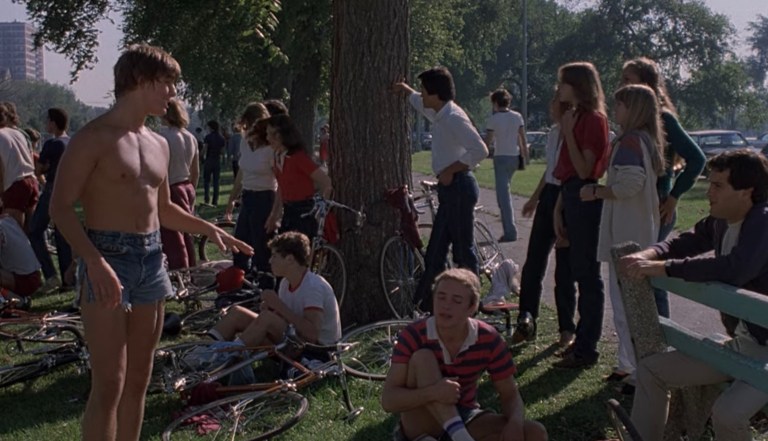 A 19-year-old Tom Cruise made his feature-film debut playing a small role in this story of tortured romance by director Franco Zeffirelli. Cruise was only in Endless Love for about 45 seconds and was shirtless for the most of the scene.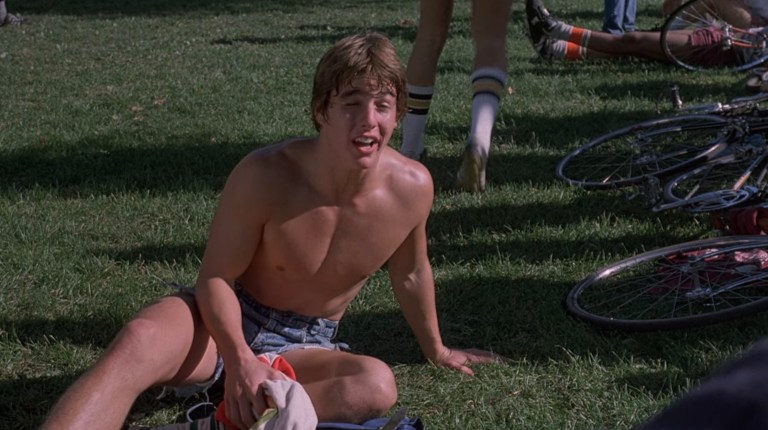 The plot involves David Axelrod (Martin Hewitt), a 17-year-old student who falls deeply in love with Jade Butterfield (Brooke Shields), a 15-year-old girl whose parents disapprove of her relationship with David. Tom Cruise portrays David's friend Billy, who relates a story of how when he was eight years old, he tried burning a pile of newspapers but then panicked and put the fire out, leading his parents to falsely believe he was a hero who saved his house from burning.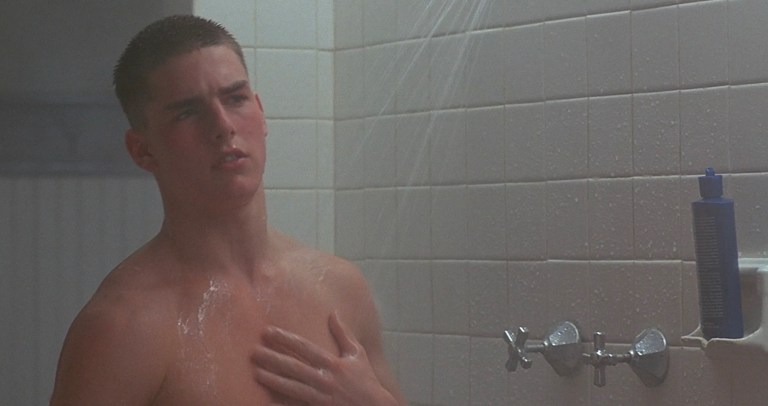 Cruise also plays a supporting role in this film about military cadets who try to hold their 141-year-old school hostage after it's announced that it will be closing down due to financial problems. George C. Scott, who won a Best Actor Academy Award for his role in Patton, plays the commanding officer of the academy, who dies shortly after the school's closing is announced. Although Timothy Hutton and Sean Penn play larger roles as rebellious cadets, Cruise gained attention for his portrayal of Cadet Captain David Shawn, who is a loose cannon that causes chaos by being the first person to fire shots during two separate altercations.
Directed by Francis Ford Coppola and based on the novel of the same name by S. E. Hinton, The Outsiders is both a coming-of-age story and a saga about class differences in Tulsa, OK, in 1965. The north side of town is officially "the wrong side of the tracks," and it hosts a gang known as The Greasers, who wear their hair Elvis-style and are sworn enemies of a much more affluent and snobby gang known as the Socials, AKA the "Socs." As in all his early movies, Tom Cruise plays a minor role. This time he's Steve Randle, a cocky, tough member of The Greasers who once fought four Socs with only a broken soda bottle. Cruise was rumored to have broken his thumb while filming a fight scene between the Greasers and Socs.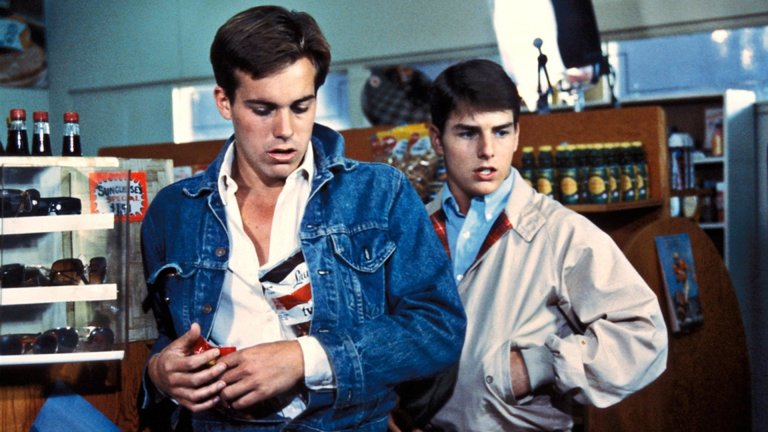 Like The Outsiders, this is an ensemble film set in 1965. The locale is Los Angeles, and the "it" that four horny teenage guys—Woody (Tom Cruise), Dave, Spider, and Wendell—seek to lose is their virginity. En route to Mexico, they meet a distraught housewife named Cathy (Shelley Long of TV's Cheers fame), who asks them if they'll drive her to Mexico to acquire a quick divorce. Once the boys find the brothel, Woody is unable to perform with an older prostitute, who seeks to comfort him. Later the boys meet up with Cathy, and one of them mocks Woody for his impotence. Woody runs out of the bar, but Cathy runs after him to comfort him. After some tender words and tequila, Woody finally loses his virginity in a motel room with a married woman rather than a prostitute.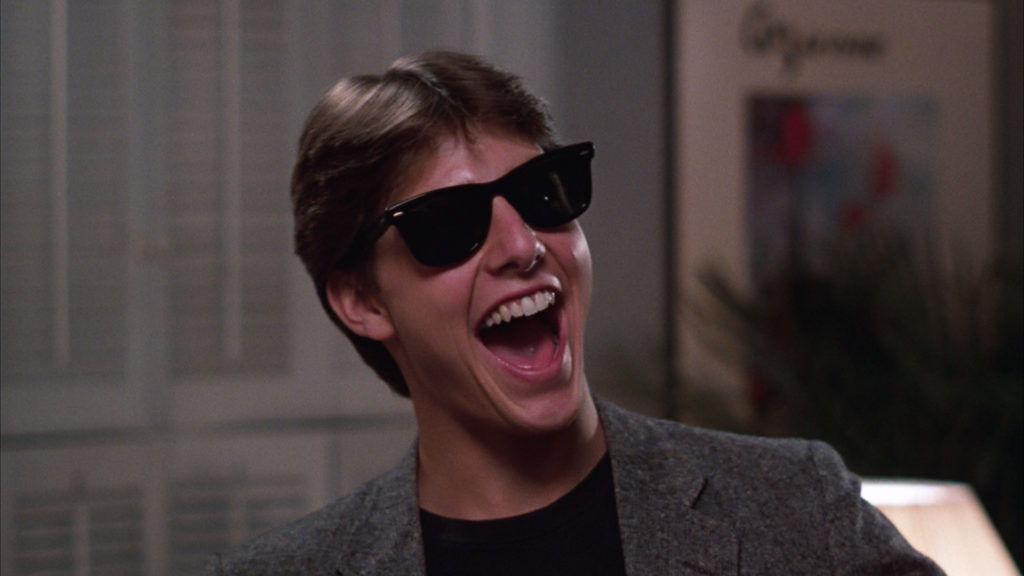 This is not only the first movie where Tom Cruise plays the lead character, it's also the one that made him a star. He portrays Joel, a boy in his teens who lives on the northern suburbs of Chicago with his wealthy parents, who've decided to take a little vacation. Bored and looking for some fun, Joel hooks up with a gorgeous prostitute named Lana (Rebecca De Mornay), but the fun gets out of hand—so out of hand, it necessitates some very "risky business" involving Joel's horny teen male friends and Lana's prostitute friends. Critic James Berardinelli wrote that Cruise's "performance is accomplished enough that we accept him as a teenager with girl problems and a less-than-outgoing personality, and we end up rooting wholeheartedly for him to get the girl and achieve his dream (Princeton). Watching Risky Business, it's easy to understand what Hollywood saw in Cruise and why his star skyrocketed in the next few years."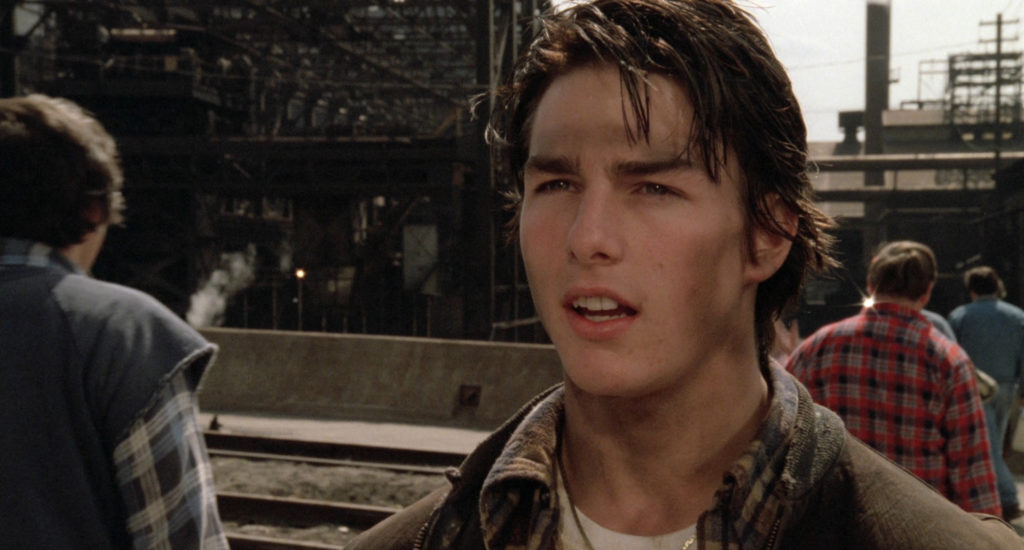 In his second Hollywood film where he plays the lead character, Tom Cruise stars as Stefen Djordjevic, a star high-school football player in a dying western Pennsylvania steel town whose only hope of escaping the grim fate of being stuck in his hometown forever is receiving a college football scholarship. Coach Nickerson (Craig T. Nelson, who also starred in the title role of a 1980s sitcom called Coach) also has ambitions of being hired as a college coach, which causes Stefen and the coach's dreams to clash with one another. The coach eventually kicks Stefen off the team for having an "attitude" and crushes his ambitions in the process. As in all other Tom Cruise movies, Stefen's character must overlook the adversity and strengthen his resolve to achieve his goals. Movie Scene writes, "there is some early Cruise ego on show but there is more than just the smile and charisma, there is a young actor trying to show he can act, that he can play sensitive and trouble and it works."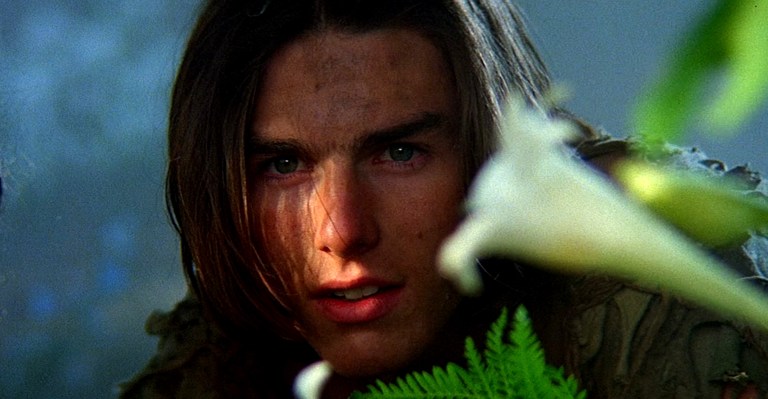 In this beautifully filmed fantasy tale from director Ridley Scott, Tom Cruise plays Jack, a forest dweller who inhabits a mystical wooded domain filled with unicorns, fairies, goblins, and a few mortals. Jack takes upon himself the heroic task of saving Princess Lily (Nicole Kidman) from the evil clutches of the evil Lord of Darkness (Tim Curry), and by extension, saving the human race from a brutal and eternal ice age. But, since he is naturally "intense," Cruise's character seeks a way to overcome adversity, save the planet, and claim the fair maiden as his own. Two separate soundtracks were released for Legend, one by composer Jerry Goldsmith and the other by legendary European psychedelic pioneers Tangerine Dream.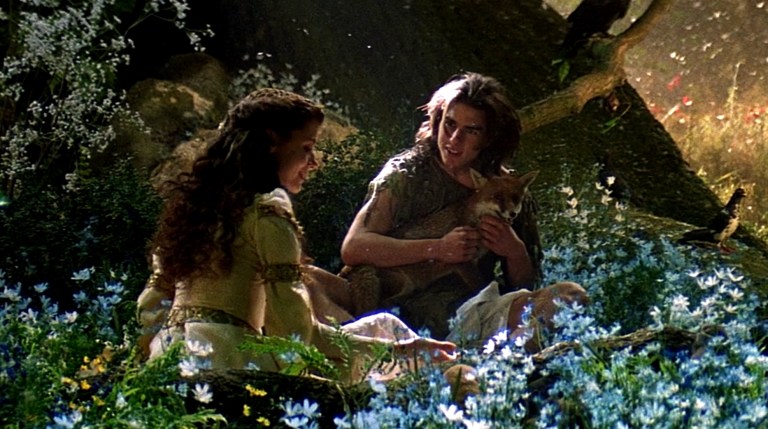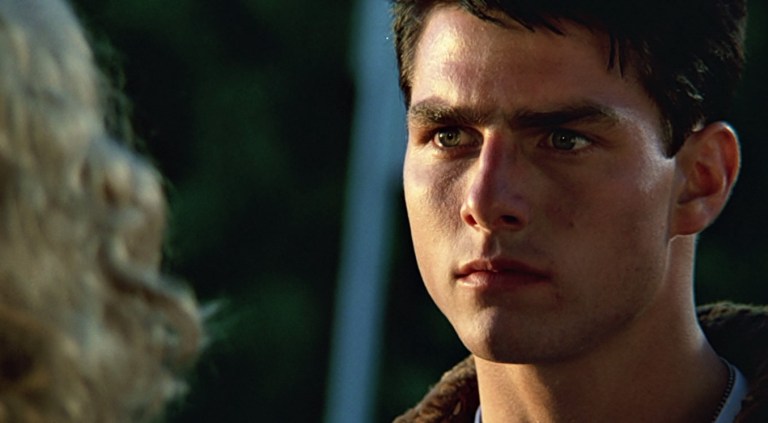 Released during the height of the super-patriotic Reagan era, this story about hyper-competitive American fighter pilots became the top-grossing film of 1986. Tom Cruise stars as Navy Lieutenant Pete "Maverick" Mitchell, a hotshot and cocksure pilot who is accepted into an elite Fighter School where candidates compete against one another for the coveted role of "Top Gun." Tilt describes Maverick as "a cocky fighter pilot, prone to wild risks. He's a man who, like most Cruise characters in that era, was the son of a great man." His main competitor is the icy and arrogant Tom "Iceman" Kasansky (Val Kilmer), but the person who winds up capturing Pete's attention (and heart) is a gorgeous astrophysics teacher played by Kelly McGillis.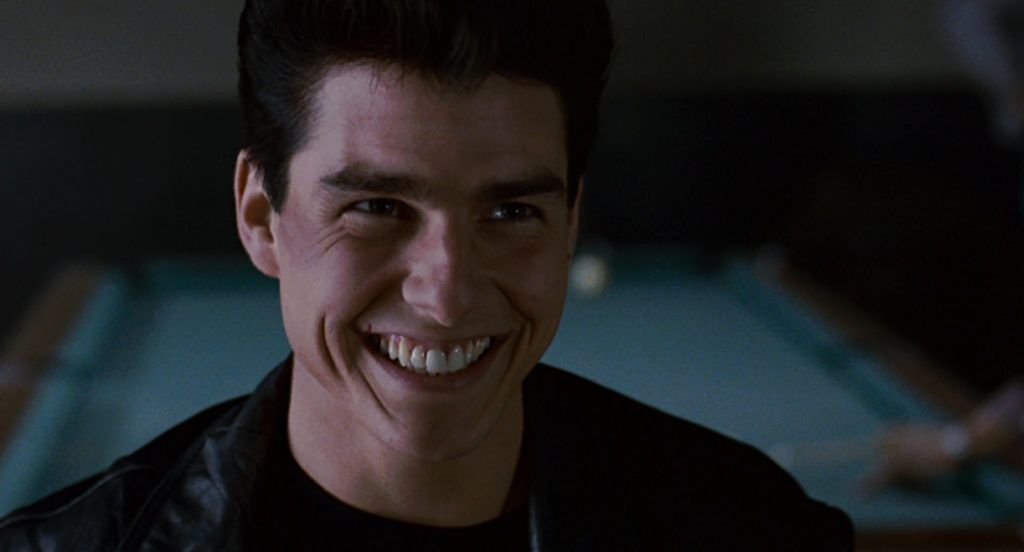 Martin Scorsese's sort-of-sequel based on the 1961 Paul Newman vehicle The Hustler, in which Newman played a pool player known as Fast Eddie Felson. In The Color of Money, Newman reprises his role as Fast Eddie, who has mostly ceased being a pool hustler because he became too recognizable to potential marks and because mobsters threatened him into retirement. But then Eddie finds a new prospect—a kid named Vincent (Tom Cruise)—who whets Eddie's appetite to get back into the hustling game. But as they tour through the hustling circuit and Vincent's talent becomes apparent, it also becomes clear why Eddie has become fixated on Vincent—because he wants to arrange a final, private game between himself and Vincent to determine once and for all who the real hustler is. The Color of Money won Paul Newman his only Oscar for Best Actor. The Washington Post wrote that Cruise's "portrait of Vince is big and bold, tempera paint in primary colors. Cruise knows how to make his props work for him, too—the silly, '50s-style pompadour, the shirt from the toy store he works at with 'VINCE' in big block letters, the playful way he wields the pool cue. He's not afraid to color Vince, to show you how he's vain and impulsive and even a little stupid, because he knows that the gusto with which he dives into the role will wash over everything."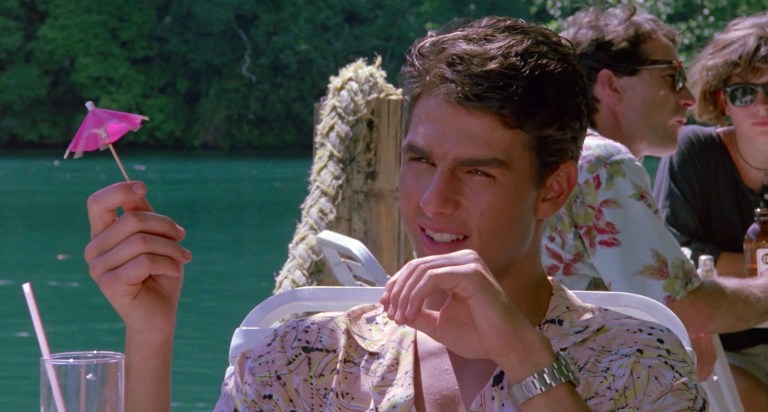 Tom Cruise stars as Brian Flanagan, an ex-soldier who's looking for a big break in life when he takes a job as a bartender on Manhattan's Upper East Side. But he's not only a bartender—he and his new boss Doug Coughlin (Bryan Brown) are also performers who mix drinks with excessive choreographed flair, spinning the bottles up into the air and catching them as they fall to the delight of the city's yuppie revelers. But then ambition gets the better of Brian, and he leaves New York to work at a bar in Jamaica hoping to raise funds to open a new bar back in the States called "Cocktails and Dreams." While in Jamaica, he falls in love with a young artist named Jordan Mooney (Elisabeth Shue), who finds him sneaking a kiss with a wealthy society matron and cuts off the romance. As he heads back to NYC and seeks to repair his relationship with Jordan, Brian Flanagan suffers a crisis of confidence and is forced to decide on which things really make life meaningful for him. Roger Ebert wrote, "this is the kind of movie that uses Cruise's materialism as a target all through the story and then rewards him for it at the end."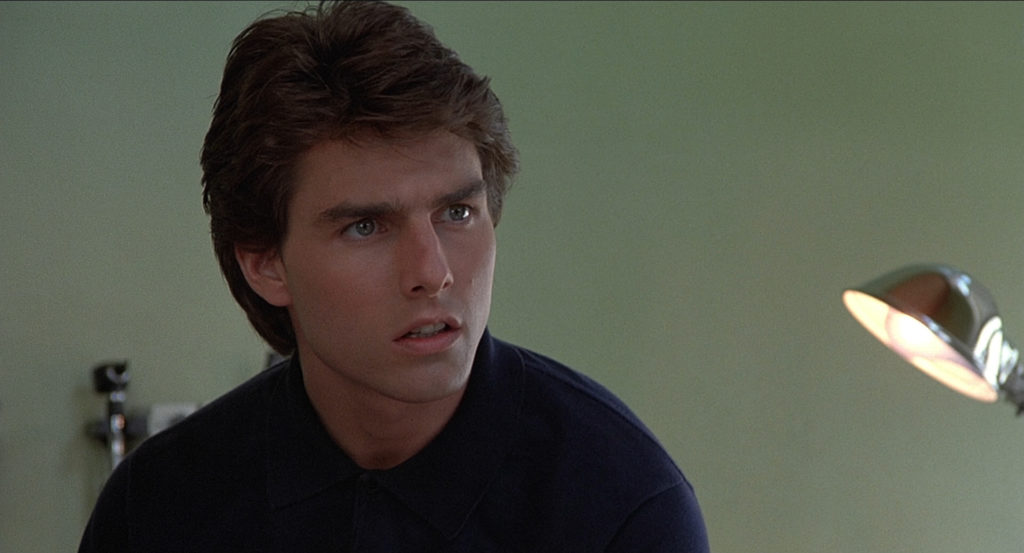 In this film that snagged four Oscars—Best Picture, Best Director (Barry Levinson), Best Screenplay, and Best Actor (Dustin Hoffman)—Tom Cruise plays Charlie Babbitt, a selfish and self-absorbed materialist who returns to the Midwest for his estranged father's funeral and becomes enraged to realize that his father only left him some flowers and a car, whereas he left $3 million to the psychiatric institution that houses his deeply autistic brother Raymond (Hoffman). Up until the will was read, Charlie didn't even realize he had an autistic brother. But Raymond is also a savant—able to effortlessly perform mathematically complex equations in his head. Charlie kidnaps Raymond and takes him on a cross-country road trip hoping to persuade him to hand over some of his inheritance money. In the process, though, Charlie learns a lot about what's wrong with himself. Reel Views writes that despite the fact that Hoffman won the Oscar for this film, "one could argue that Tom Cruise, with his less showy and more grounded performance, is the better actor."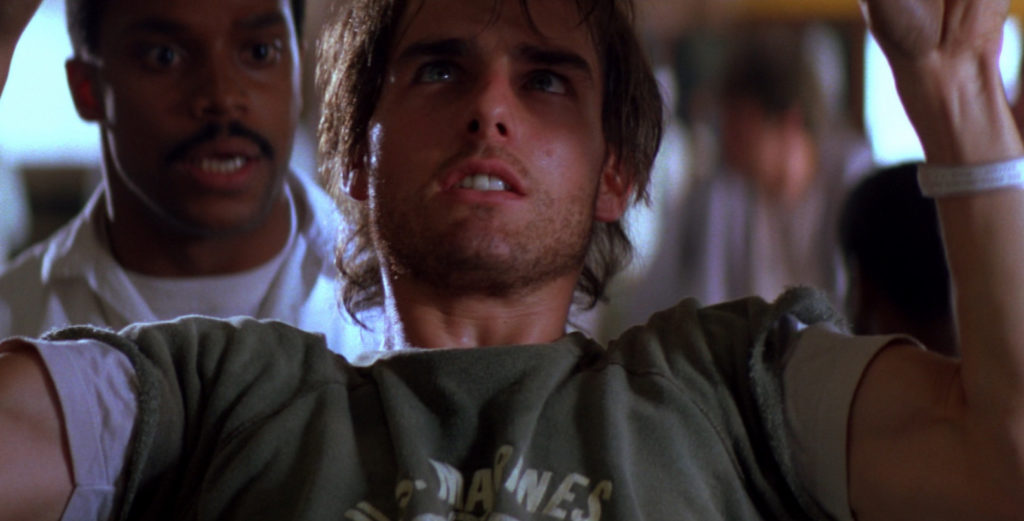 Oliver Stone won the Academy Award for Best Director in this dramatized film based on the real-life story of Vietnam veteran Ron Kovic. Growing up in a conservative Catholic household on Long Island, Kovic had a deep pride in nation, family, and religion, which is why he volunteered to serve in the Vietnam War. But after being paralyzed in combat and returning home to be spat upon as a child-killer by war protesters, then to have his medical needs routinely ignored in filthy, understaffed medical hospitals, Kovic grew to despise the military and the country he felt had betrayed him. But his bitterness only served to alienate those close to him. Like the dogged, determined, self-actualized character that Cruise always plays, though, Kovic soldiers through all the trauma starts racking up one personal victory after another. Cruise was nominated for Best Actor but was edged out by Daniel-Day Lewis, who won for My Left Foot. Still, Roger Ebert writes, "In 'Born on the Fourth of July,' [Cruise's] performance is so good that the movie lives through it. Stone is able to make his statement with Cruise's face and voice and doesn't need to put everything into the dialogue." Fun fact: Tom Cruise was actually born on the third of July.
Tom Cruise Movies • 1990 – 2010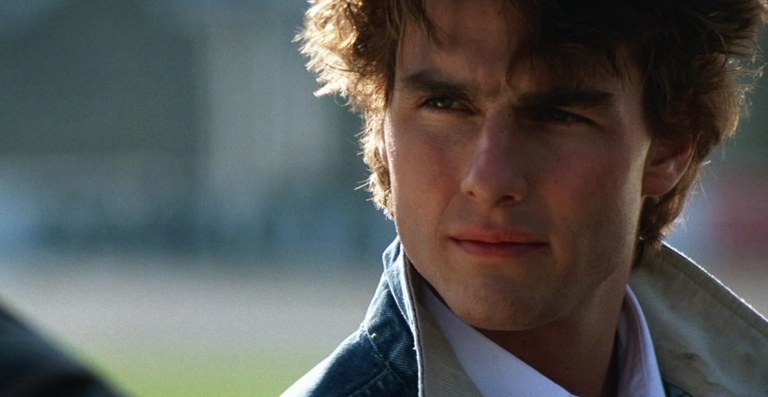 Action maestro Ridley Scott directed this fast-moving movie about NASCAR auto racing. Tom Cruise plays the cocky young fast-talking race-car driver Cole Trickle, whose talents are discovered by businessman Tim Daland (Randy Quaid). But when Cole gets into an accident with his bigger rival Rowdy Burns (Michael Rooker), both are severely injured and develop a friendship while they're recovering. Cole falls in love with his neurosurgeon (Nicole Kidman) while Rowdy is still recovering from his injuries, so he cuts a deal to drive in Cole's car under the direction of crew chief Harry Hogge (Robert Duvall) against an even brasher new upstart named Russ Wheeler (Cary Elwes). Like nearly all Tom Cruise movies, this is a story of the human spirit's triumph against nearly impossible odds. According to Rolling Stone, auto racing was a subject dear to Tom Cruise's heart: "It was Cruise, a racing enthusiast, who had the idea to make a film about a racing driver."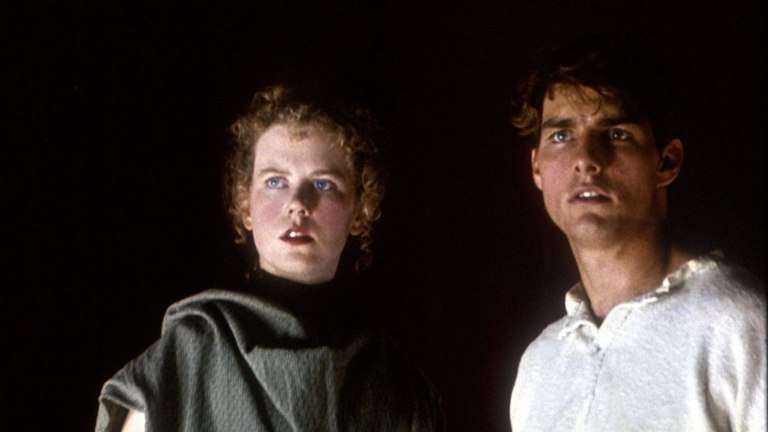 This historical set piece directed by Ron Howard is the third vehicle to costar what by this point were the husband-and-wife team of Tom Cruise and Nicole Kidman. Cruise stars as Joseph Donnelly, a poor young Irishman who attempts to kill his landlord, only to be discovered in the process by the landlord's daughter, Shannon Christie (Kidman). They decide to both elope to America and acquire some land in Oklahoma's homesteading rush. Donnelly tries to make ends meet by becoming a bare-knuckle boxer, only to have all of his belongings stolen by his employers after he loses his first fight. Together Joseph and Shannon must weather near-starvation and brutal, wind-whipped Oklahoma winters, looking for a brighter future that may never come.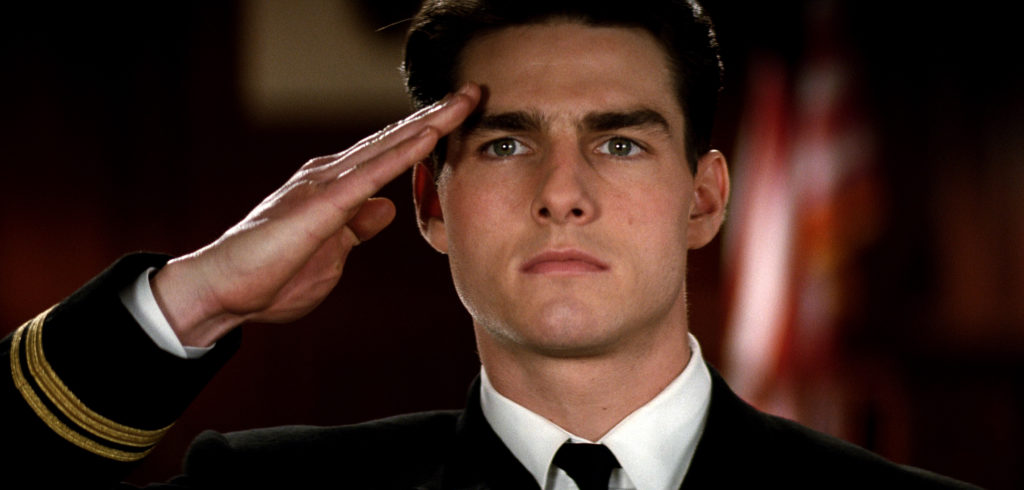 In this tense military legal thriller directed by Rob Reiner, Tom Cruise portrays Lieutenant Daniel Kaffee, a taciturn and unassertive Navy lawyer who usually plea-bargains his cases. But his latest case involves a complicated situation where two Marines at Guantanamo Marine Base are charged with murdering another Marine during a hazing ritual that got out of control. It appears that the special form of hazing—labeled "Code Red" for its intensity—had been ordered by USMC Colonel Nathan Jessup (Jack Nicholson), who follows the old-school codes of honor and loyalty that led to the mess in the first place. In the film's most famous scene, while Kaffee is grilling Jessup on the stand and tells him that all he seeks is the truth, Jessup barks back, "You can't HANDLE the truth!" The Washington Post writes, "Tom Cruise is the one who works up the manly aroma here as Joe Donnelly, an impoverished Irishman who struggles heroically to make a living as a tenant farmer on the small parcel of rocky land his family leases from a wealthy landlord."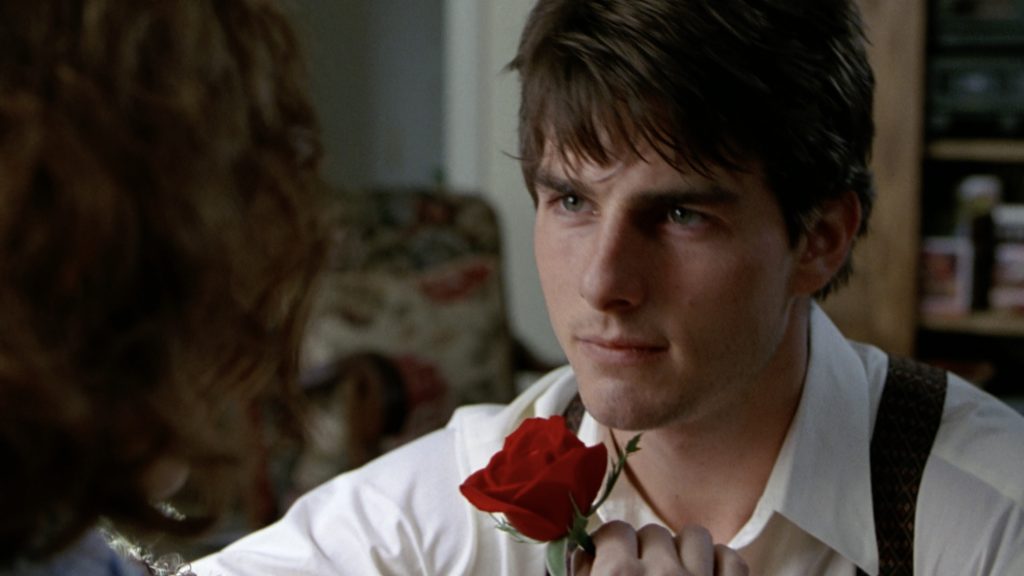 At the age of 31 Tom Cruise made The Firm, a legal drama based on a novel of the same name by John Grisham. The theatrical version was an exciting thriller that is very 90s and still with time holds its weight as an amusing movie. Cruise stars as Mitch McDeere, a hyper-focused Harvard Law grad who seeks to bury all traces of his working-class upbringing. Mitch ignores offers from law firms all across the country to secure a job at a small yet thriving law firm in Memphis that allows him to indulge his wildest dreams of "the good life." But this all comes crashing down when the FBI visits him to inform him that his law firm has been involved in all forms of financial corruption as well as murder—including the unsolved slayings of several partners at the firm itself. After finally realizing his dreams, Mitch realizes it's all a nightmare instead and must decide whether it's worth the trouble to remain loyal to the firm.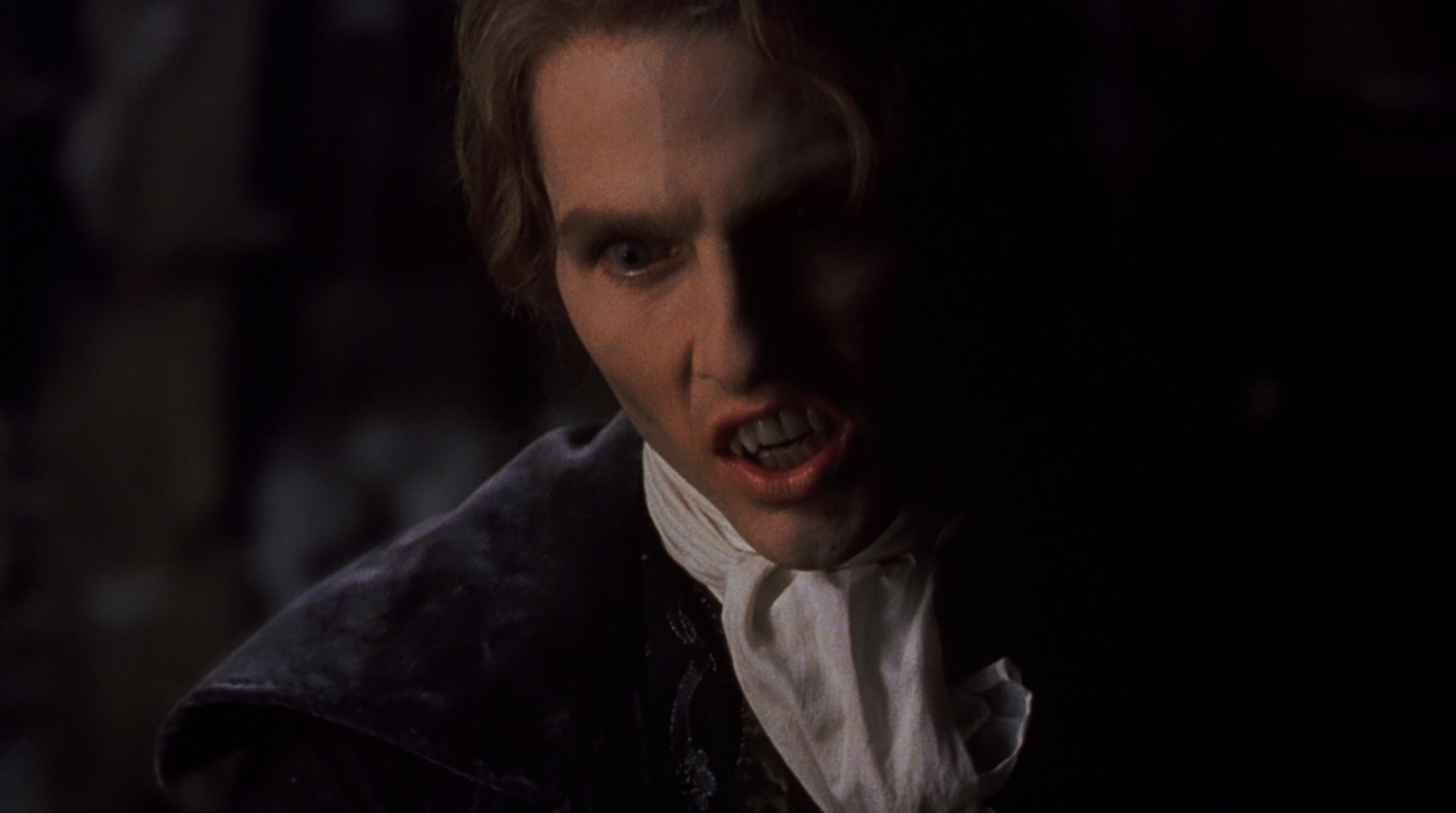 In this lavish and mildly homoerotic period piece based on the Anne Rice novel, Cruise portrays the vampire Lestat, a member of the undead who rescued a despondent Louisiana plantation owner named Louis (Brad Pitt) from suicide by biting him and thus making him immortal. The "interview" in the title takes place during modern times in San Francisco, where Louis regales a young reporter (Christian Slater) with the long, depressing saga of immortality's unexpected tortures. When Anne Rice found out that Cruise was going to portray Lestat, she boycotted the film, thinking Cruise was entirely miscast. But, using his iron will, Cruise delivered such a magnificent performance that Rice wound up taking a few full-page ads in major periodicals apologizing for the fact that she initially doubted his acting abilities. Roger Ebert praised Cruise's performance: "Tom Cruise, who initially seemed to many people an unlikely choice to play Lestat, is never less than convincing, and his slight British accent, combined with makeup that is dramatic without being obtrusive, disguises the clean-cut star – makes him seem unwholesome in an odd, insinuating way."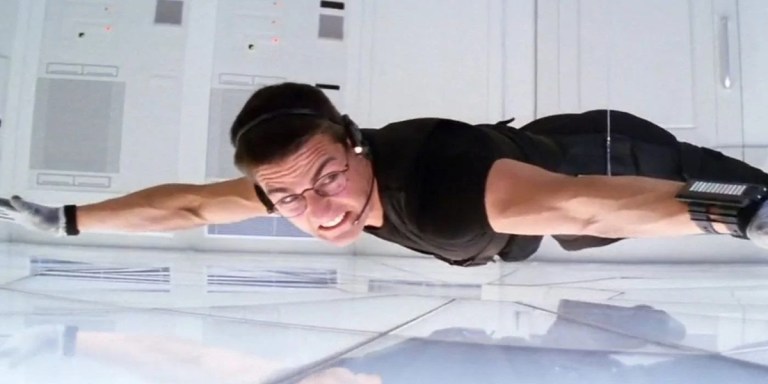 In the first installment of a franchise that was based on a popular 1960s spy series and would revive Tom Cruise's career all the way into the 2020s, he stars as Ethan Hunt, a secret agent who is falsely suspected of disloyalty and gets framed by the CIA for murdering his associates Jim Phelps (Jon Voight) and his wife Claire (Emmanuelle Béart). For the remainder of this hair-raising thriller, Cruise must both evade CIA assassins and infiltrate to organization to discover exactly who it is that framed him for murder.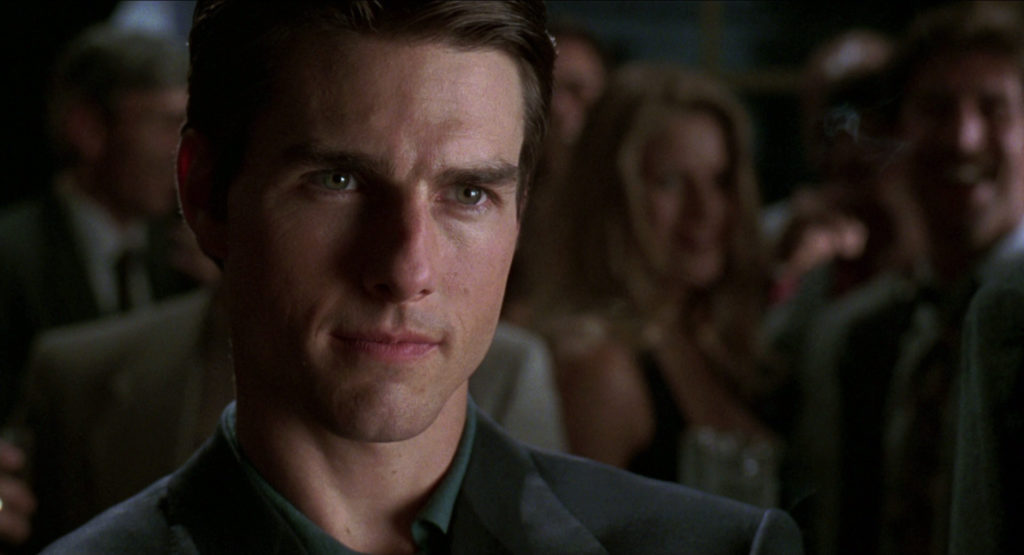 Cruise was nominated for Best Actor at the Academy Awards for playing the titular role as a sports agent who reaches a breaking point with the duplicity and corruption of the sports world and then gets fired for expressing his reservations to his bosses. He leaves the firm bereft of all his clients except for a rowdy and unpredictable football player named Rod Tidwell (Cuba Gooding, Jr.) who delivered the film's most iconic line: "Show me the money!" Navigating an unfamiliar world and on the brink of penury, Jerry Maguire must decide whether his ethical decision was worth the trouble it brought him. Reel Views writes, "Cruise is best when he stays low key and flashes the occasional smile. And, in this picture, surrounded by a superlative supporting cast, his ability shines. Jerry Maguire works because we root for the title character, and it's Cruise's performance that forges the link between his screen personae and the audience."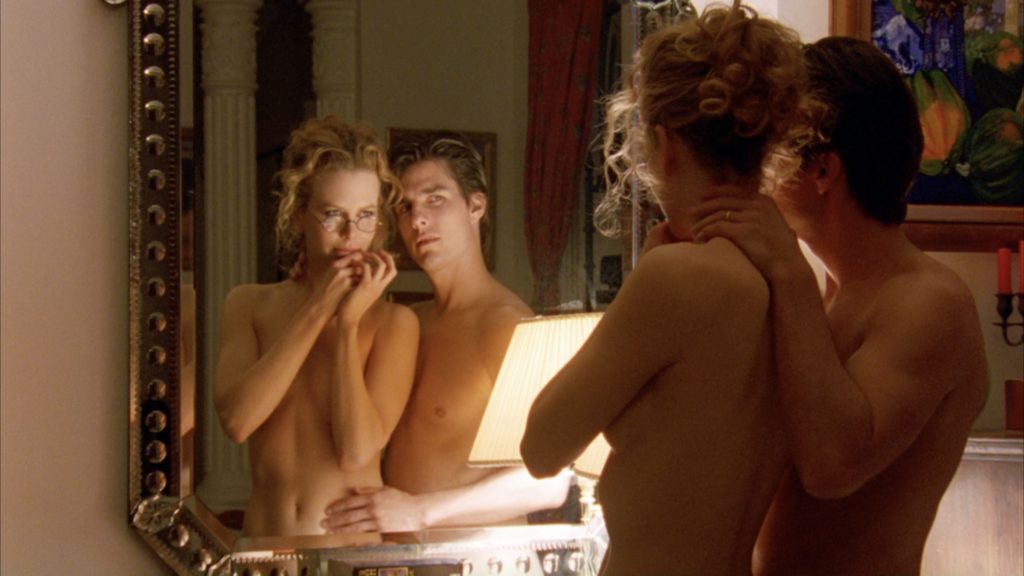 Eyes Wide Shut is the only erotic thriller Tom Cruise has starred in and certainly the most trippy and experimental Cruise film in his canon. It is also the final film of legendary director Stanley Kubrick, who died three months before the film was released. Basing the screenplay on an obscure 1926 novella called Traumnovelle (Dream Story) by Arthur Schniztler, Kubrick moved the locale from Vienna to New York City in the 1990s. Cruise portrays Dr. Bill Hartford, whose entire world is turned upside-down when his wife (real-life wife Nicole Kidman) confesses to him that a year earlier, she'd fantasized about cheating on him. Hartford is then put through the emotional wringer not only of betrayal, but whether he's only jealous that he didn't think of it first. TIME called the movie "Kubrick's final, haunting masterpiece. Vivid, brilliant, unforgettable."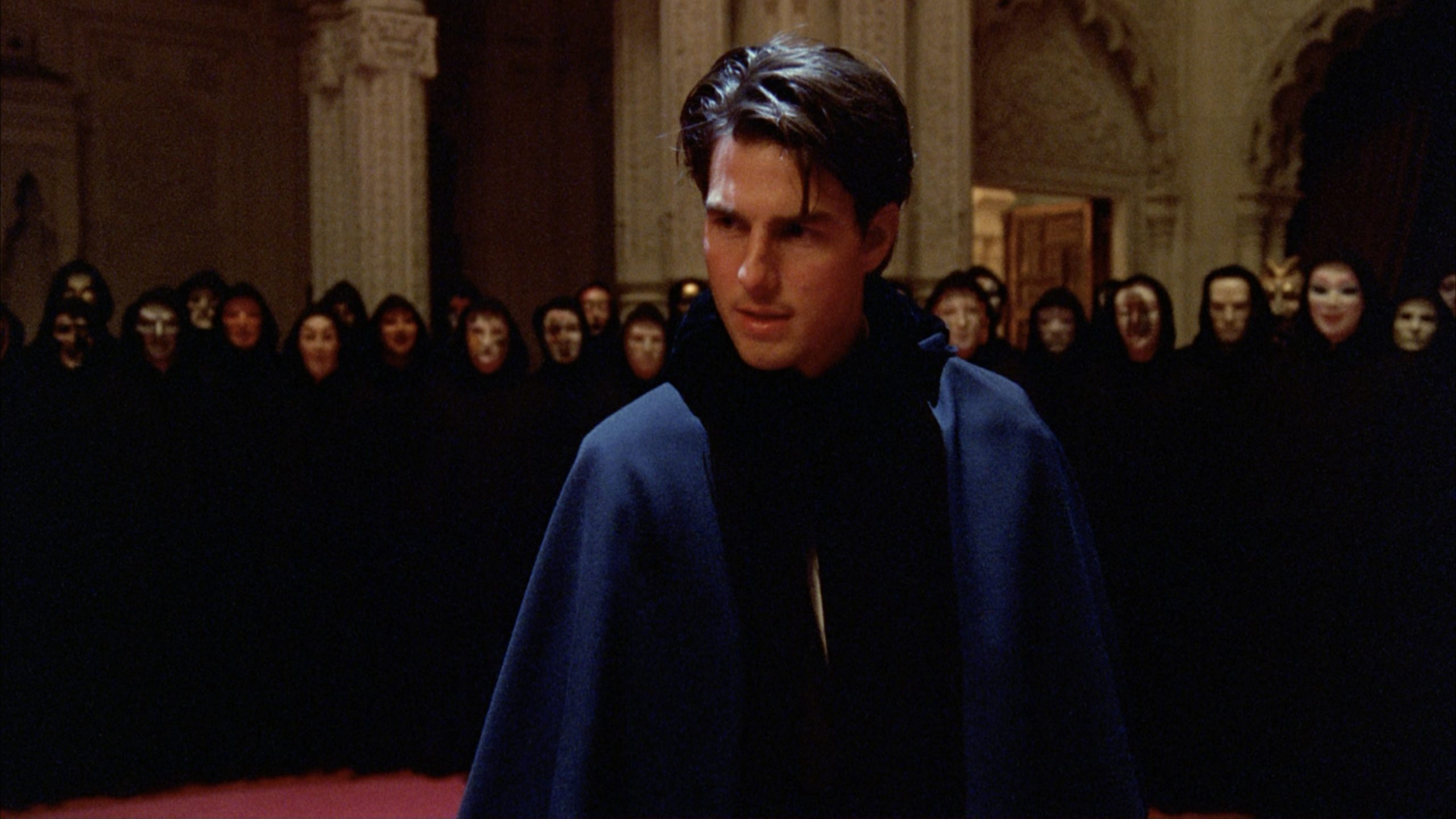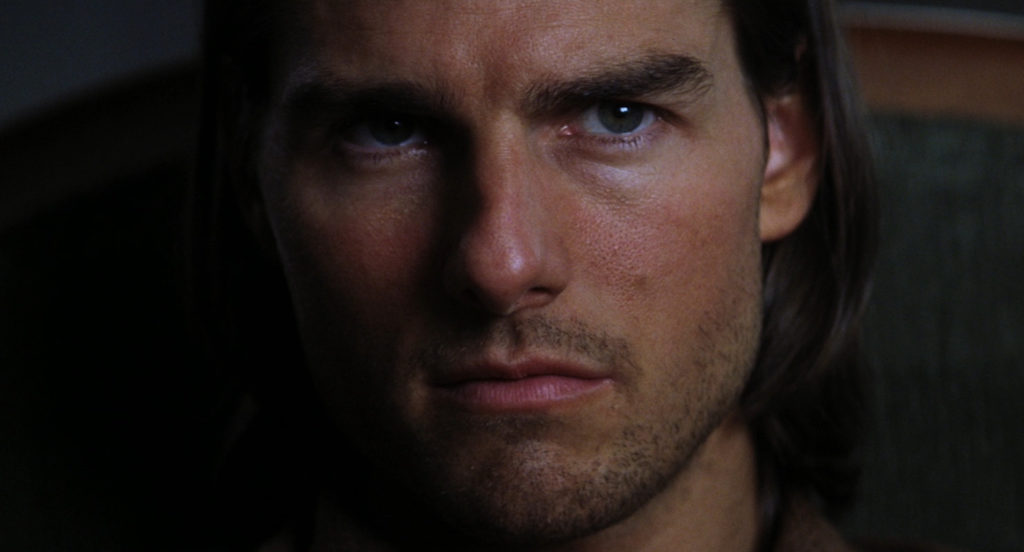 Tom Cruise, who had been a fan of Paul Thomas Anderson's film Boogie Nights, approached Anderson while Cruise was working on Eyes Wide Shut to announce that he'd like to collaborate with him. In this vehicle that was written, directed, and coproduced by Anderson, Cruise won a Best Supporting Actor Oscar nomination for his portrayal of Frank T. J. Mackey, a tacky hybrid of motivational speaker/pickup artist who uses subliminal hypnosis techniques to bilk his followers. Anderson actually filmed Cruise giving a one-hour motivational speech before a crowd and aired it on television to help Cruise get into the role. Mackey's story interweaves with that of several other people over a 24-hour period in California's San Fernando Valley.
In this, the first sequel in the Mission: Impossible franchise, Chinese action director John Woo teams up with Tom Cruise, who reprises his role as Ethan Hunt and forms an alliance with a gorgeous woman named Nyah Hall (Thandie Newton), to stop rogue agent Sean Ambrose (Dougray Scott) from releasing a deadly virus known only as "chimera," which is deadly for anyone exposed to it and doesn't have the antidote. When the rogue agent steals the antidote, Hunt and Hall have to catch and subdue him before he unleashes a world-ending pandemic.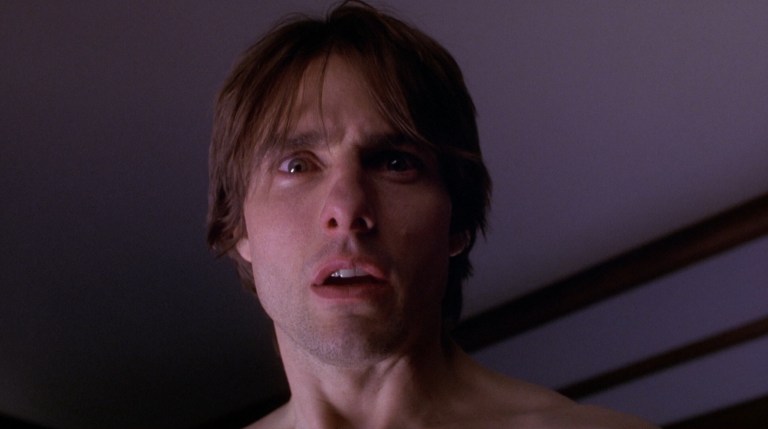 In this pairing of Cruise and Cruz—Tom and Penelope—Tom portrays a wealthy, arrogant publishing magnate named David Aames. When he meets Sofia (Cruz) he feels as if a missing piece of his life has finally arrived. But every last one of his dreams is crushed when an obsessive former lover (Cameron Diaz) enters the picture to disrupt David's charmed life. Vanilla Sky has split audiences since release; but we have called it one of the "surrealist masterpieces of the 2000s" and think it one of the more intricate and challenging dramas in recent memory.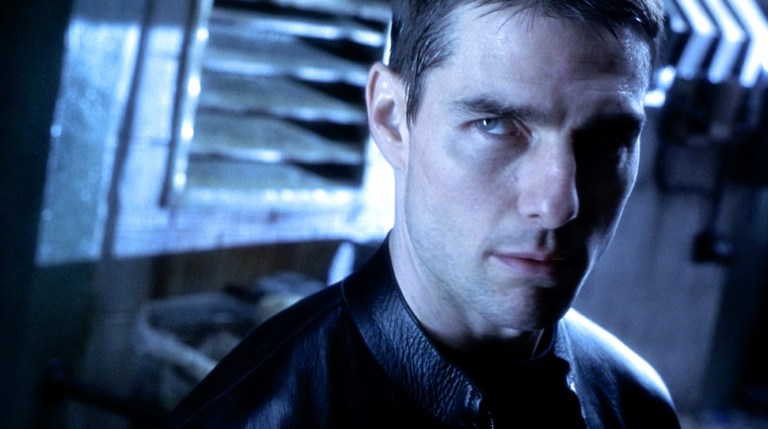 Based on the short story of the same name by visionary sci-fi writer Philip K. Dick, Minority Report is set in the year 2054, when crime-fighting technology has become so advanced that it can predict crimes before they happen—to the point where even in the legendarily crime-ridden District of Columbia, there hasn't been a single crime reported in the past six years. But then, when D.C. detective John Anderton (Cruise) is tagged by the technology's software as someone who will commit murder in the next 36 hours, Anderton must rush to uncover the culprit behind why he's getting framed for murder. Minority Report was directed by Stephen Spielberg, who hired a team of "futurists" to design sets that evoked what the world may look like in 2054.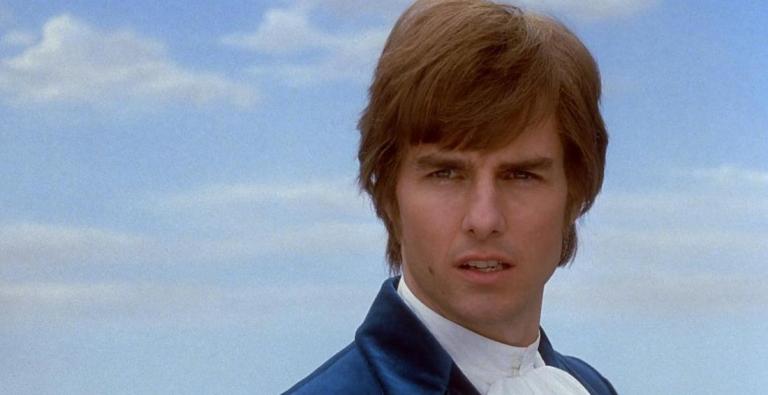 In a surreal twist, Tom Cruise only makes a brief cameo in the beginning of the movie as part of a four-minute trailer for Austinpussy—a parody on the James Bond film Octopussy—and is billed as "Tom Cruise as Austin Powers." Gwyneth Paltrow has a cameo as Dixie Normous, and Kevin Spacey pops in as Dr. Evil.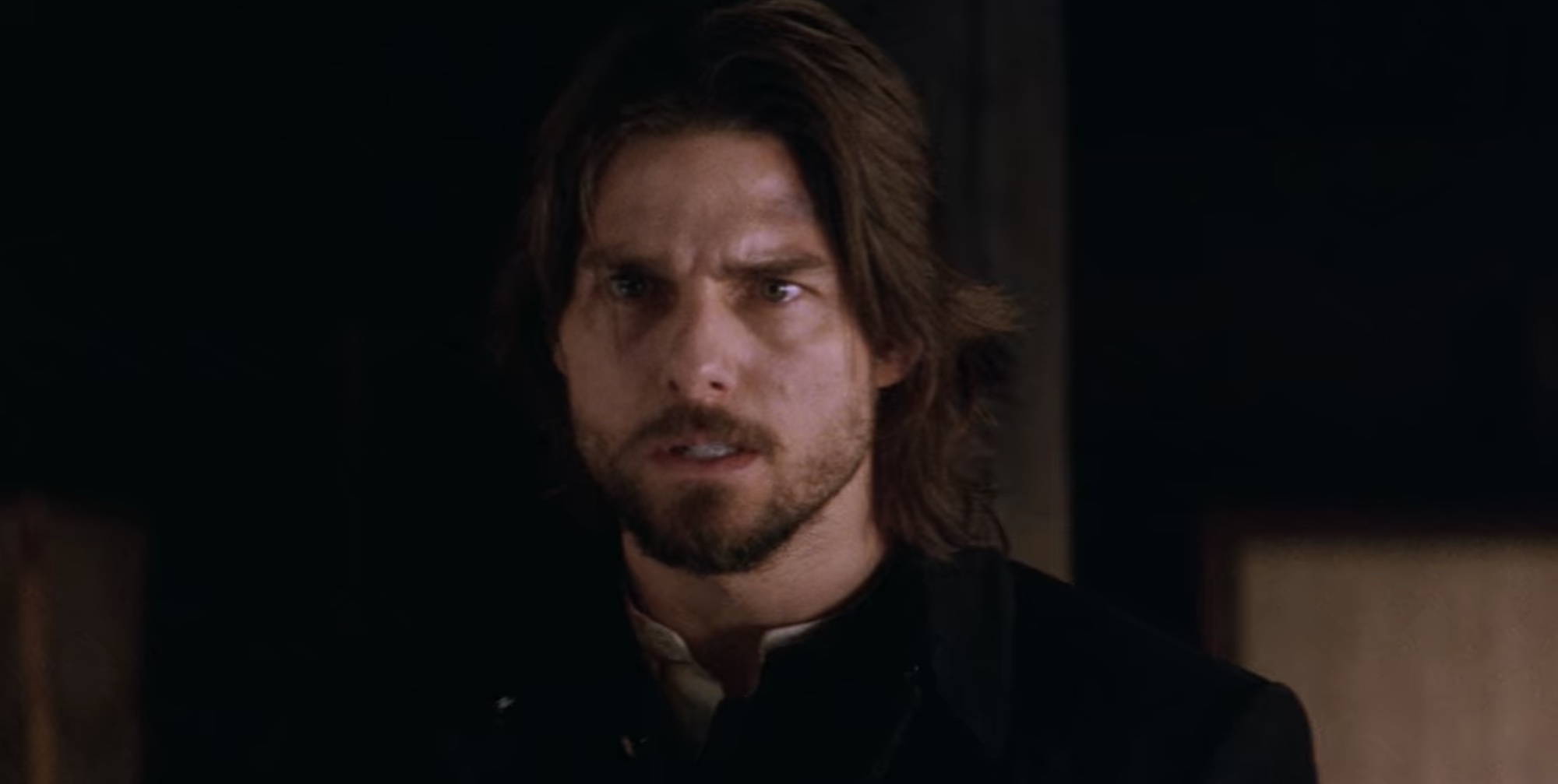 In this lush, expansive, epic film set in 1870s Japan, Tom Cruise stars as Captain Nathan Algren, a bitter, alcoholic veteran of America's Civil War, who is hired by Japan's Emperor to train the nation's army in modern warfare. This process would necessitate the eradication of Japan's traditional defense squad, the samurai. But the more that Algren encounters the traditional Japanese warriors, the more he respects them and their code of honor—which places him in the center of a moral dilemma. He has been tasked with modernizing a world that seems perfect just the way it was. Roger Ebert examines why casting Cruise in the lead role worked: "Cruise is already a star, and will be targeted by those predisposed to see him and not his character, but here I think his stardom works for the film, because he takes with him into battle both the cocksure pilot of 'Top Gun' and the war-weary veteran of 'Born on the Fourth of July.'"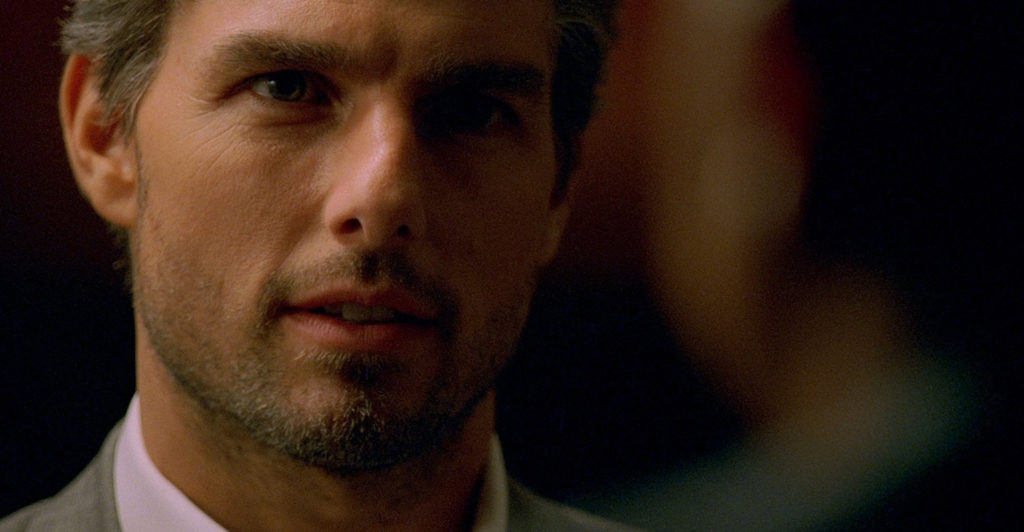 In his only role as a hitman, Tom Cruise stars as Vincent, a ruthless and cold-blooded contract killer. Reel Views writes, "Collateral is a classic example of how casting against type can sometimes result in a remarkable success. Here we have Tom Cruise, who has spent the majority of his career playing the good-looking, likable, action/romantic lead, placed into the role of a grungy (graying hair and lots of stubble), soulless sociopath with penchants for existentialism and jazz." Vincent pays Max (Jamie Foxx), a hard-working but still impoverished LA cabdriver, seven hundred dollars to drive him around LA throughout the night and make five stops. After the first stop, Max realizes to his horror that Vincent is stopping at various designated spots only to kill people. Max is then presented with a moral dilemma —does he risk his life by telling Vincent to get out of his cab, or does he simply take the money and drive him where he's told?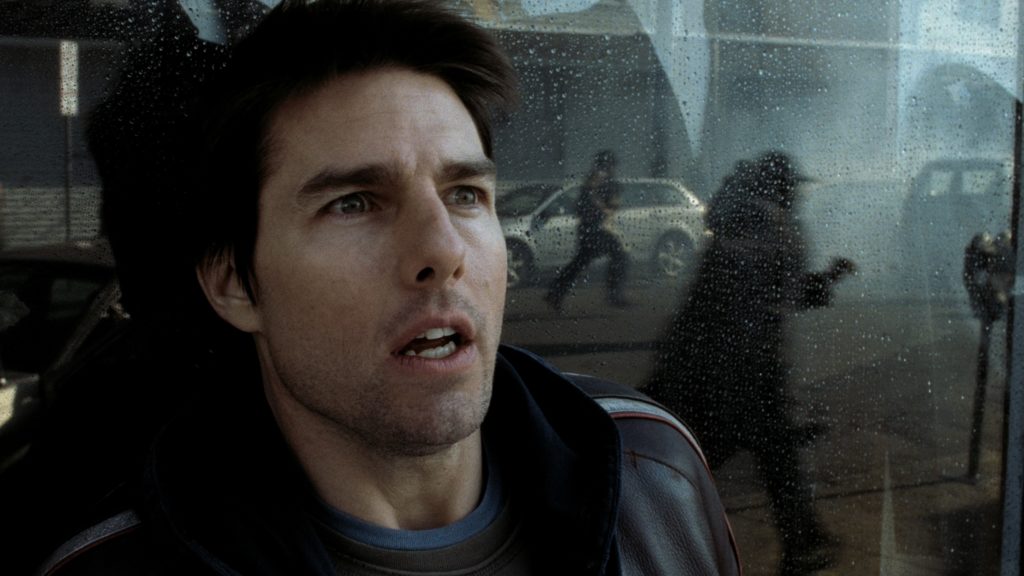 In this loose adaptation of the classic H.G. Wells story, Tom Cruise plays Ray Ferrier, a divorced New Jersey dockworker who rarely sees his two children, Rachel (Dakota Fanning) and Robbie (Justin Chatman). Shortly after his ex-wife (Miranda Otto) and her new husband drop off Ray's children for a rare weekend visit, what seems like a lightning storm breaks out—but it's actually the beginning of a large-scale alien invasion of Earth. For the first time in his life, Ray is forced to deal with the responsibilities of fatherhood. War of the Worlds was directed by Steven Spielberg, who temporarily sat on the project to avoid being lost in a wave of earlier "alien invasion" films such as Independence Day. Gold Derby writes, "Cruise once again plays a convincing hero concerned with family, and that performance, combined with the Spielberg skill makes for a popcorn movie par excellence."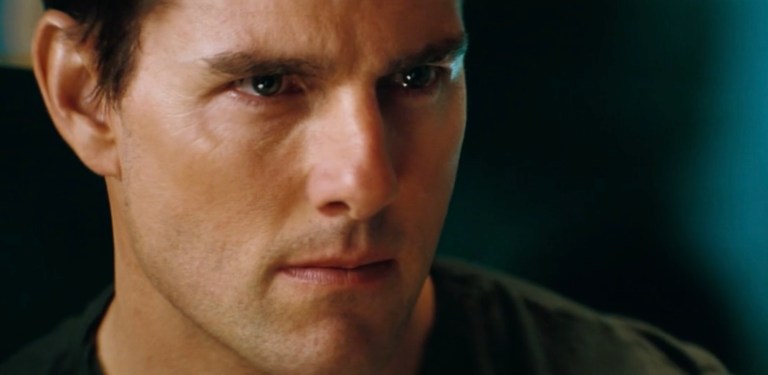 This, the third installment of the Mission: Impossible franchise, was directed by J. J. Abrams. Tom Cruise again plays Ethan Hunt, who has been retired but is wooed back into action by superiors in the agency (Billy Crudup and Laurence Fishburne). Along with other team members, Ethan travels from Rome to Shanghai attempting to capture a female agent from the clutches of an evil rogue weapons dealer named Davian (Phillip Seymour Hoffman), who is peddling a toxic weapon he calls "rabbit's foot." Davian is so sociopathic that he tells Ethan his next murder victim will be Ethan's wife, Julia (Michelle Monaghan). Through the sheer force of his indomitable will, Ethan fights to survive his antagonists yet again.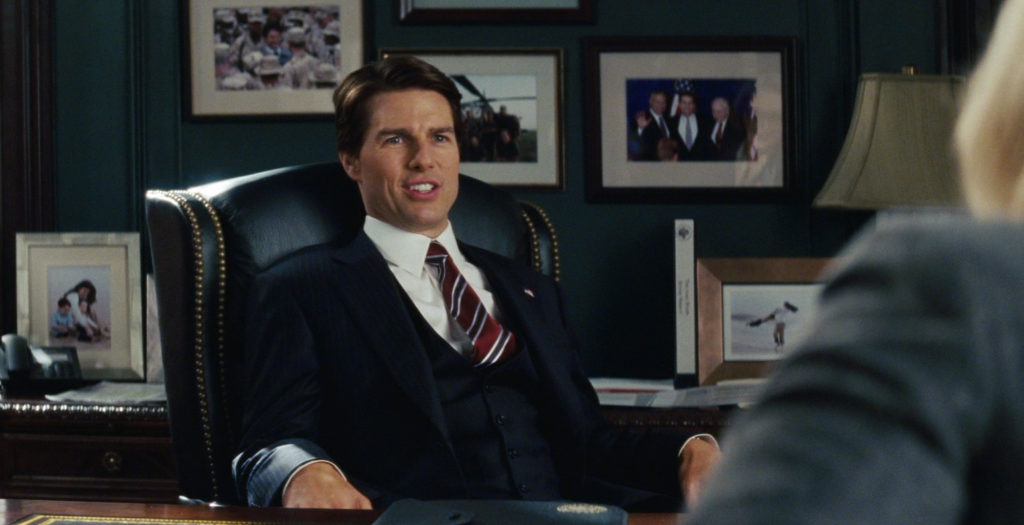 In this complex political drama that interweaves three different stories that happen over the space of the same 90 minutes, Tom Cruise stars as Republican Senator and presidential hopeful Jasper Irving, who throughout the movie gives an interview to a reporter about his new plan to overwhelm forces in Afghanistan. Meanwhile, two American Special Forces operatives in Afghanistan—Arian and Ernest, former college students who volunteered for military service—are trapped on an Afghani ridge, waiting for backup as Taliban forces close in all around them. But in the course of his TV interview, Senator Irving drops a bombshell story that may endanger Arian and Ernest's lives.
This comedy is about narcissistic actors who, in their hubristic attempt to make the most expensive war film ever, wind up being fired by the studio. The film's director vows to continue filming, but to cut costs, he moves the production to Southeast Asia, where they find more trouble than they bargained for. Jack Black, Ben Stiller, and Robert Downey, Jr. play the actors.
Tom Cruise plays "Les Grossman," the dirty-mouthed, temperamental studio executive who originally was producing Tropic Thunder. Speculation is that his character was based on Scott Rudin, a real-life Hollywood producer with a bad reputation. But in an interview with Esquire, Ben Stiller insisted, that "Tom Cruise had the idea to play Les Grossman in the movie. That part did not exist. He said, 'Well, there's no studio executive and that would be really fun to be that guy. And he had this whole idea of what the guy should look like. It was his idea to dance. And I remember when we did a makeup test, someone handed him a Diet Coke and then he just started moving."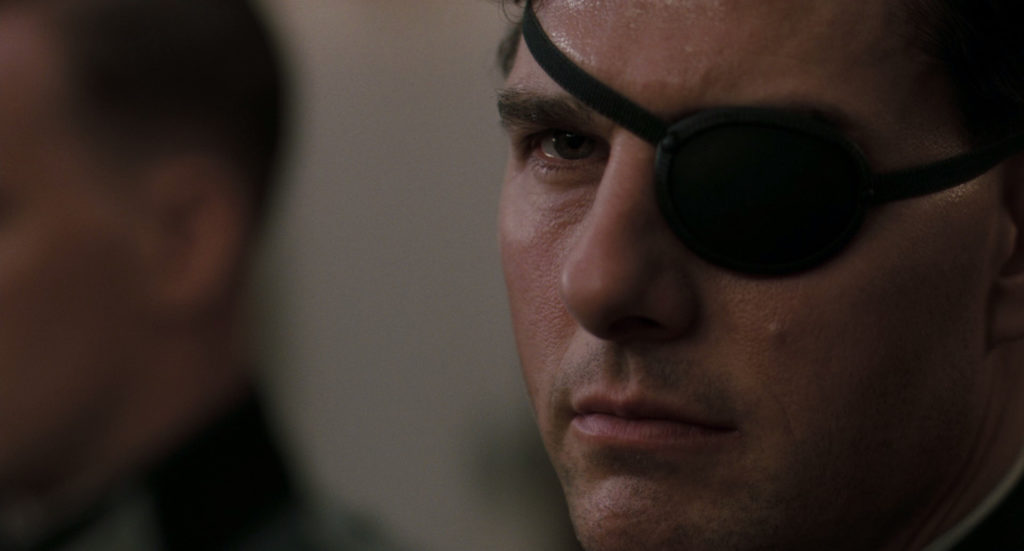 In this WWII action thriller based on a true story, Tom Cruise portrays German Colonel Claus von Stauffenberg, a war veteran who lost his eye and hand while fighting in North Africa. Stauffenberg decides that to save Germany, he must lead a group of soldiers to kill Adolf Hitler, so he concocts a plan called "Operation: Valkyrie," whose purpose is to penetrate Hitler's bunker, plant a bomb, leave, and then detonate the bomb from a safe distance, killing Hitler and sending the German war effort into disarray. But when Hitler survives the bomb blast, everything about their plan starts unspooling into danger and chaos.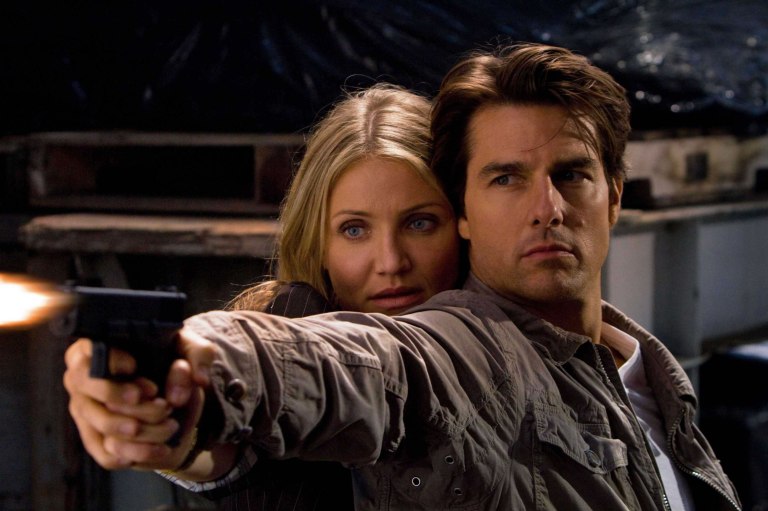 Knight and Day is Tom Cruise's most bombastic and absurd film. Most critics found it to be a meaningless and meandering action comedy, and it certainly is. The screenplay feels like it was written by 13-year-old boy and on deeper analysis has a quite disturbing storyline where Tom Cruise's character constantly drugs Cameron Diaz's character against her will, and jokes about groping her while she is passed out!? Cameron Diaz's character does it to him, too, later on in the film! As one critic observes, though, Knight and Day "knows exactly what mainstream trash cinema should be" and if you embrace it as trash cinema it's quite an amusing ride of a movie—that is, a bad movie that is good because it is so bad. Indeed, the only reason this film works is because fresh off filming Vanilla Sky, Tom Cruise and Cameron Diaz are such good actors and have such a playful chemistry onscreen, they hook you in with their cinematic charms.
New/Recent Tom Cruise Movies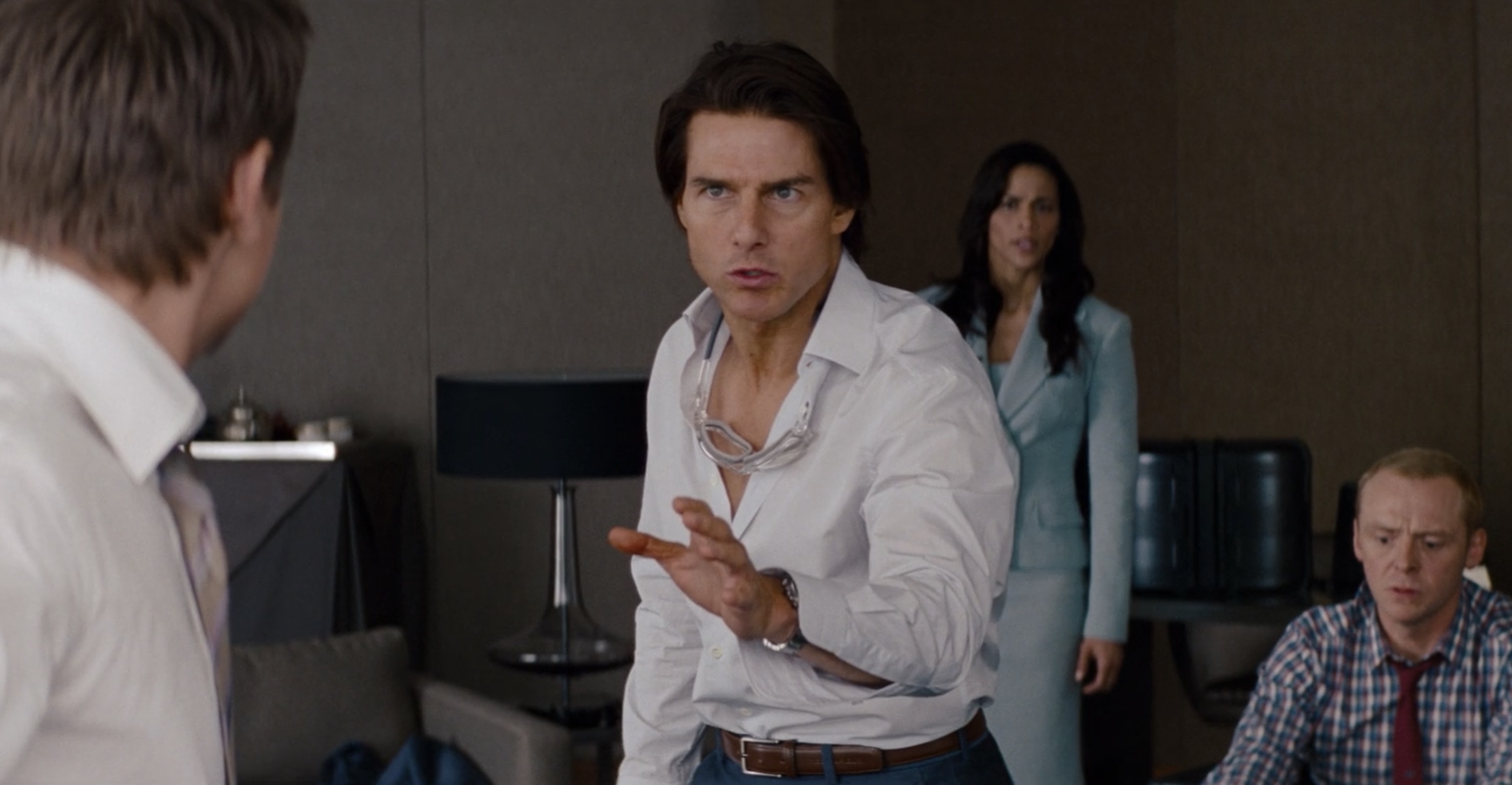 Tom Cruise returns as Agent Ethan Hunt, who, along with the rest of the Mission: Impossible team, is forced to go underground after they are falsely implicated in the bombing of the Kremlin. Due to this false accusation of terrorist activity, the president invokes the Ghost Protocol, under which Hunt's team is formally disavowed and will receive no help or support from the USA if anyone attacks them. Now Hunt and his team are forced to hide their identities as they search for a terrorist named Hendricks, who has seized the Russian nuclear launch codes and seeks to annihilate the USA. While both the Russians and his own country see him as an enemy, Cruise's mission is to overcome almost impossible odds.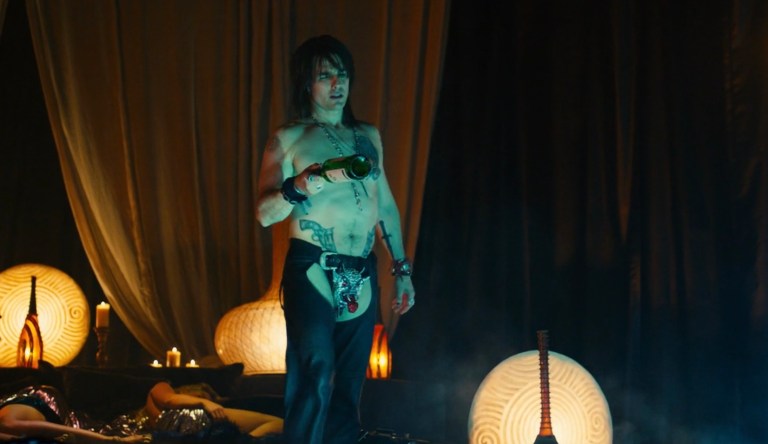 This is the only musical Tom Cruise has ever been in. The movie tells story of a local LA rock hotspot called the Bourbon Club, whose survival is threatened by a conservative housewife (Catherine Zeta-Jones) who wants to shut it down because it allegedly promotes degeneracy, Tom Cruise portrays Stacee Jaxx, a lonely and solipsistic rock star. Club owner Dennis Dupree (Alec Baldwin) and his business partner Lonny Barnett (Russell Brand) book Stacee Jaxx to perform his final gig with his band, Arsenal, at the Bourbon Club. Will rock 'n' roll's feisty spirit be able to triumph over the prudes who wish to censor it? The film's soundtrack features songs by 1980s stalwarts such as Pat Benatar, Bon Jovi, Def Leppard, Journey, Joan Jett, Foreigner, and REO Speedwagon.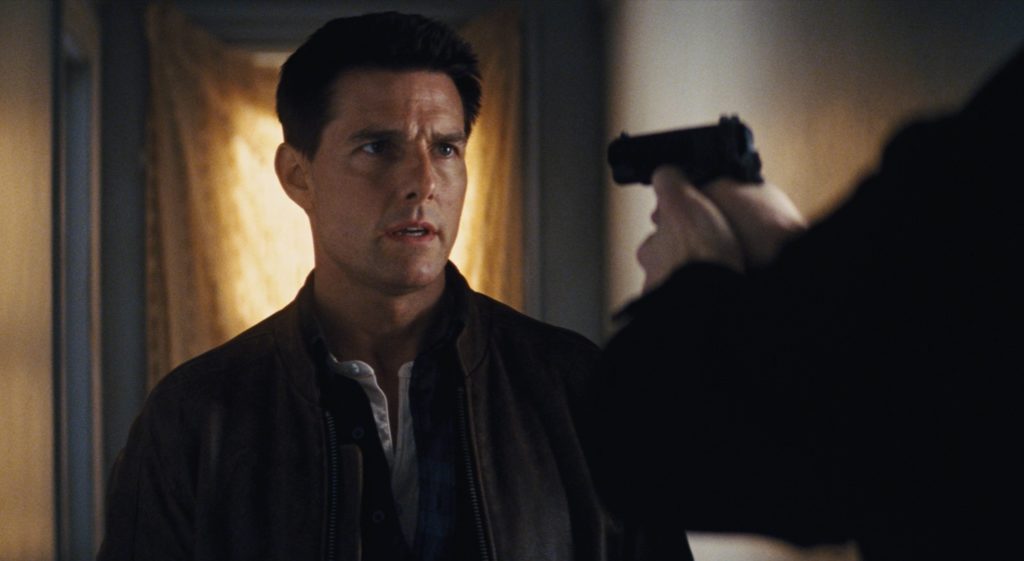 In a film based on Lee Child's bestselling novel, Tom Cruise takes the title role as an ex-military investigator who winds up being framed for a heinous crime. In America's heartland, a sniper shoots five people dead. When the police arrest the sniper and try to squeeze a confession out of him, he scribbles the words GET JACK REACHER! on a piece of paper. When Reacher sees his name mentioned on a news report about the murders, he marshals all his inner strength to prove that the accused, rather than himself, was the sniper. He has no idea why he would be framed or who would frame him, but time is running short for Reacher to prove his innocence.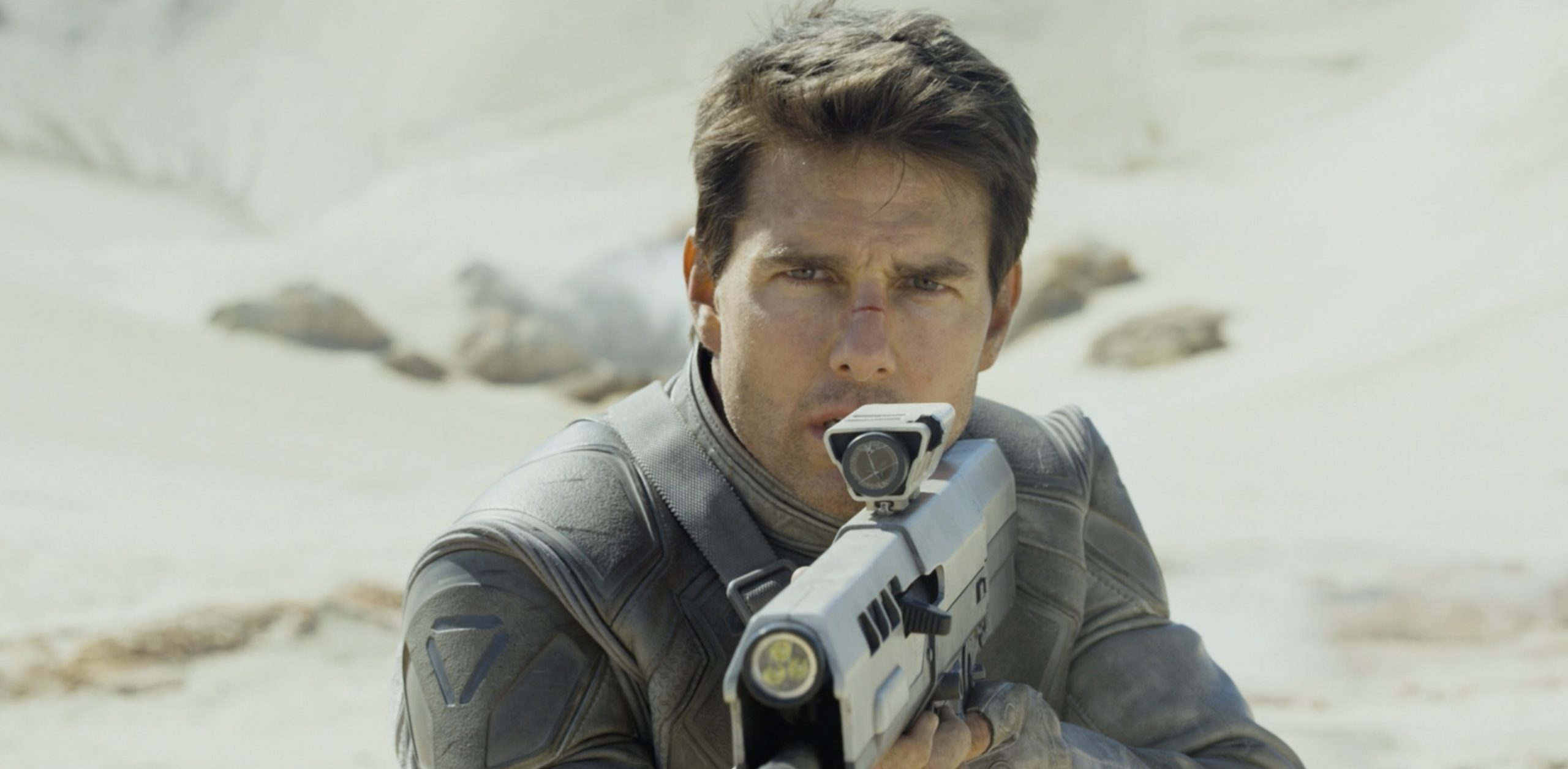 A dystopian sci-fi film set in the year 2077, several years after most of the Earth has been laid to waste after a destructive war with a group of aliens known as the Scavs, AKA the Scavengers. Tom Cruise plays Jack Harper, one of the last humans left on the planet, who's also one of the very few drone repairmen left on the planet. The special effects in the film are stunning, and fans consider it one of the more underrated sci-fi films of the 2010s.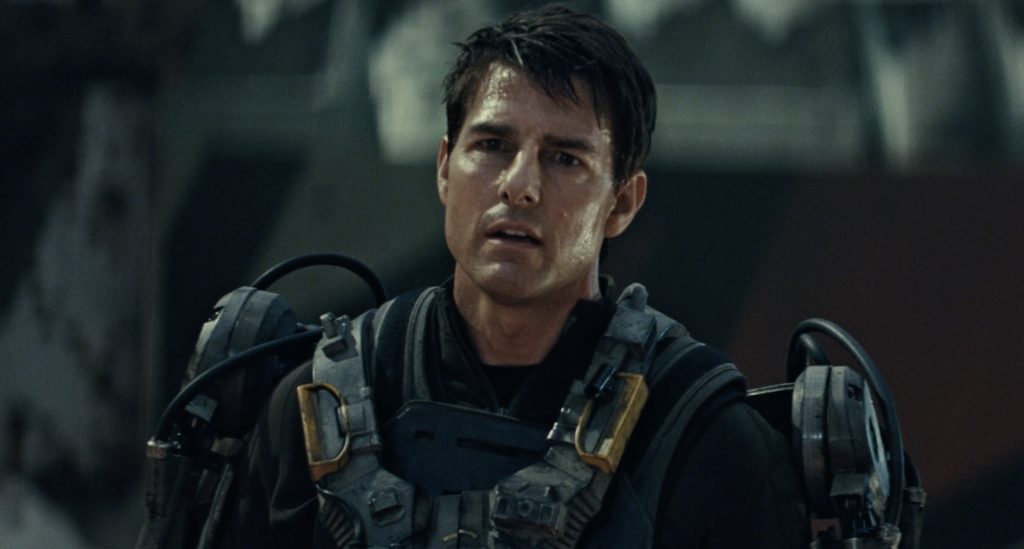 In a futuristic dystopian twist on the plot of the comedy Groundhog Day, Cruise stars as "Cage," a soldier who fights aliens, is killed by them, and wakes up the next day to fight exactly the same fight again. One thing he learns during this nightmarish ordeal is how to fight better each time—he learns his strengths and the enemy's weaknesses. Reel Views wrote, "There's plenty of action and, despite the fact that much of it is repeated, it never becomes repetitive. Edge of Tomorrow is clever enough that the viewer doesn't have to feel embarrassed sitting in the audience but not so clever that there's no fun to be had." Tom Cruise handled all of his own stunts and was so good at it, director Doug Liman said he could make a career out of it.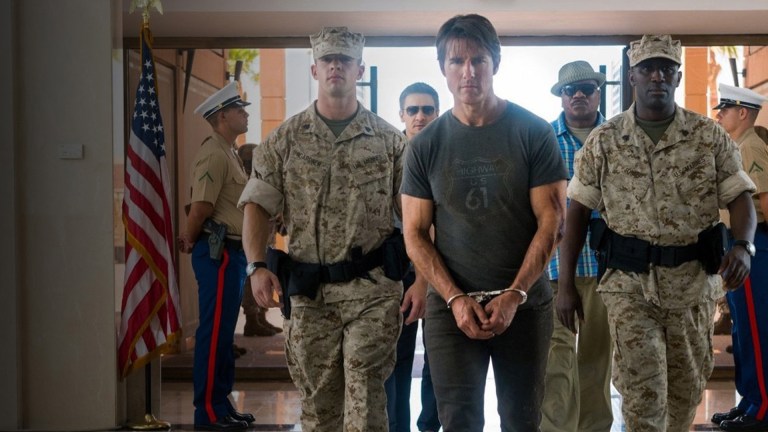 Tom Cruise returns yet again as agent Ethan Hunt, whose elite organization was shut down in the previous film due to the CIA believing misinformation that Hunt and his crew were behind the bombing of the Kremlin. But there are still threats to humankind out there, so they decide to keep fighting. This time the threat is something called the Syndicate, a network of former agents turned traitors. Hunt's greatest ally in his mission is a disavowed agent (Rebecca Ferguson)—but he suspects she may actually be his fiercest enemy. Exactly how impossible will this mission be?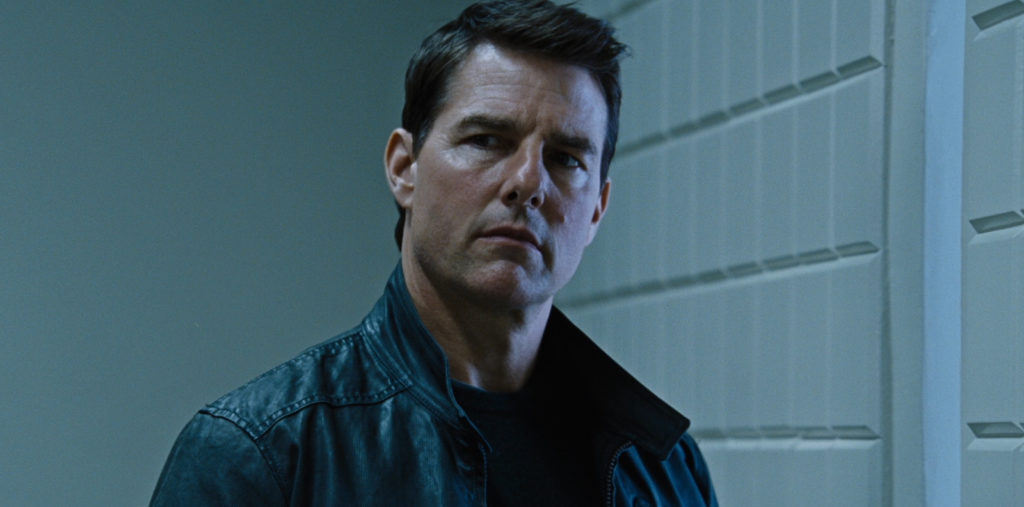 Cruise reprises his 2012 role as former military detective turned vigilante wayward drifter Jack Reacher. After he successfully brings down a human trafficking ring, Reacher returns to his former military base and meets Major Susan Turner, who has become his best friend over the years—but then Jack learns from another military official that Susan is being framed for murder. Suddenly, Jack finds himself also framed for murder. It turns out that they've been caught in the web of an arms trafficking ring led by an agent known only as the "Hunter." There's a reason they told you not to go back, Jack!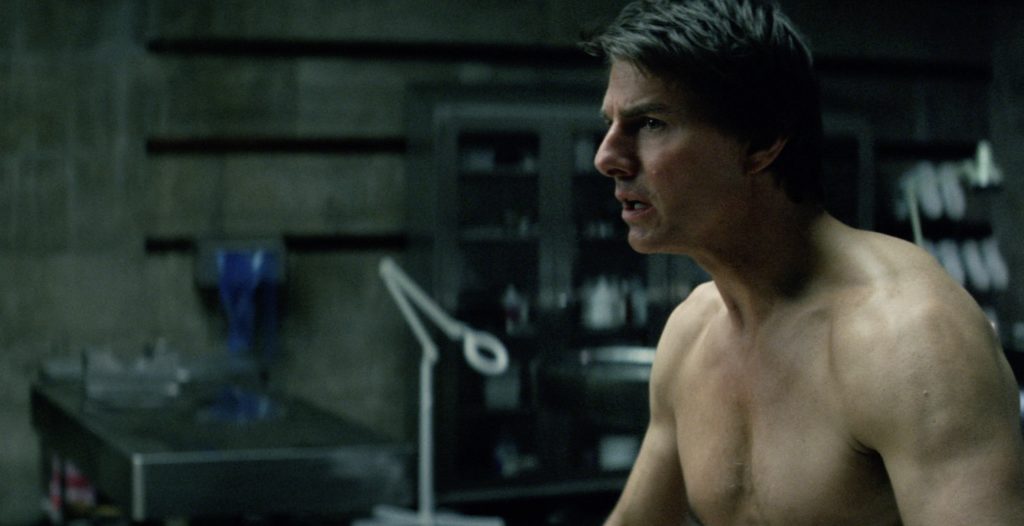 The Mummy is almost certainly the worst Tom Cruise movie ever made. The special effects are interesting, but the lack of character development and meandering and predicable plot make it hard to finish. A reviewer notes the film "tries to juggle a number of different tones, often alternating between action, horror, and comedy within the span of a single scene." Of course you can find some fans of the film, but if you're going to skip one Tom Cruise film this is the one you should skip.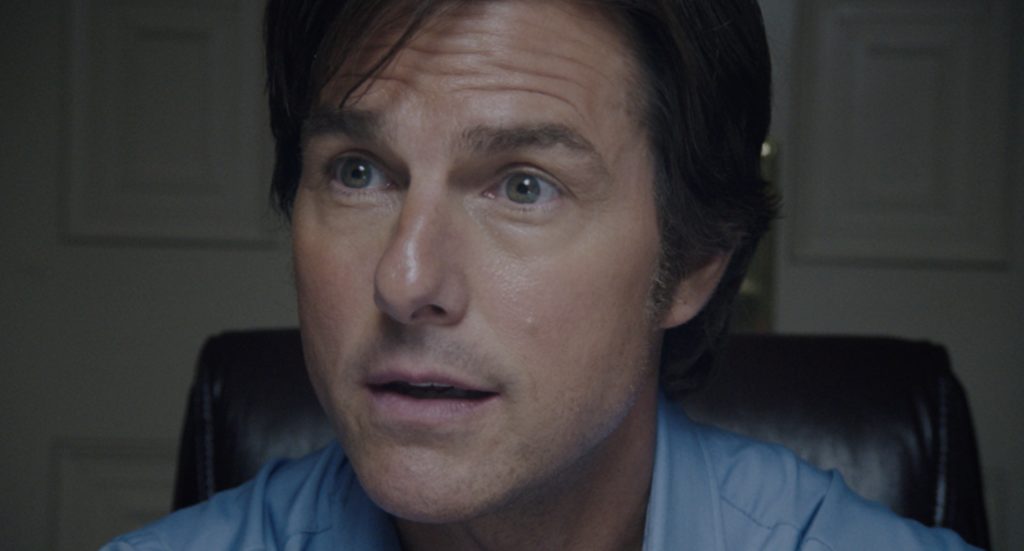 As in Born on the Fourth of July, Tom Cruise portrays a real-life character who was in many ways larger than life. This time around he plays Barry Seal, who was an American pilot who was recruited by the CIA in the late 1970s and became a drug-runner who served Pablo Escobar and the Medellin Cartel. He also became a supplier of arms to anti-Communist groups in Nicaragua. Directed by Doug Liman, who also directed Cruise in Edge of Tomorrow, American Made details the crazy story behind the Iran-Contra scandal that would blow up in the mid-1980s and almost brought about the impeachment of Ronald Reagan.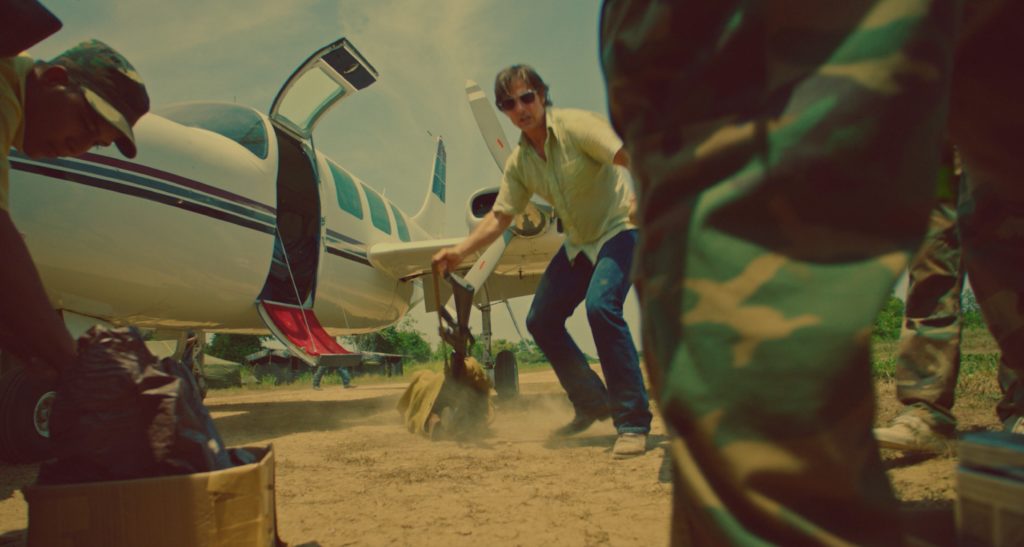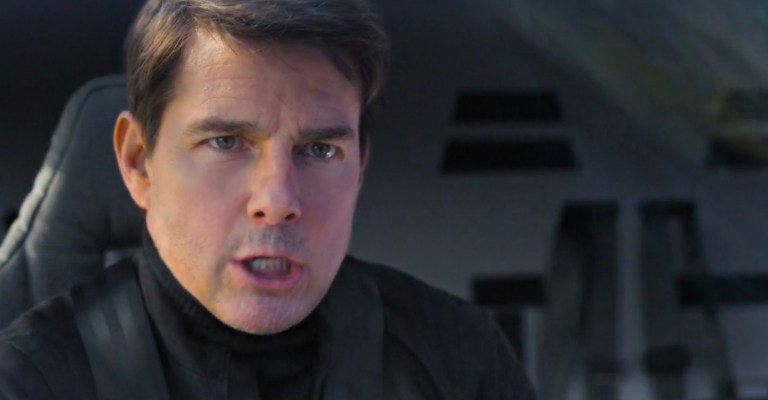 Cruise is back yet again as Ethan Hunt. Although in 2015's Rogue Nation it appeared as if he and his cohorts had toppled the sinister Syndicate, remnants of the group have reformed and dubbed themselves The Apostles. But while on a mission—an impossible one, mind you—to find and recover stolen plutonium, Hunt makes the difficult decision to choose his team's safety over completing the mission, meaning that radioactive material may have fallen into The Apostles' hands. Alec Baldwin, Angela Bassett, and Ving Rhames costar.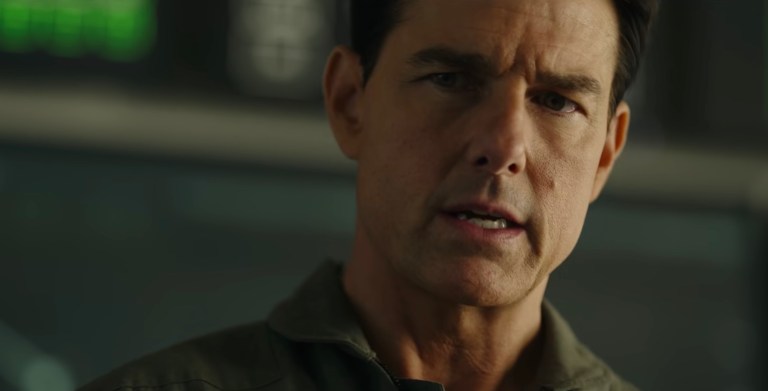 A full 36 years after taking the world by storm in Top Gun, Cruise returns to the elite aviation academy to train a group of Top Guns for a special mission that is under the supervision of his former rival and now friend, Admiral Tom "Iceman" Kasansky (Val Kilmer), who is now in charge of the entire U.S. Pacific Fleet. At Cruise's insistence, none of the aerial shots were performed using green screens or CGI—they are all real flight sequences. According to cast member Glen Powell, Tom Cruise was such a perfectionist that he demanded the entire cast reshoot the shirtless beach football scene because their bodies weren't ripped enough during the first shoot.
Upcoming or Rumored Movies
Mission: Impossible – Dead Reckoning Part One is an upcoming American action spy film written and directed by Christopher McQuarrie. It was shot back-to-back with its direct sequel, Dead Reckoning Part II. Cruise reprises his role as Ethan Hunt, as do other series stalwarts such as Ving Rhames, Simon Pegg, Angela Bassett, and Rebecca Ferguson. This movie and its sequel will be the first Mission: Impossible films shot entirely in digital rather than 35mm film.
Tom Cruise was 33 years old when he filmed the first Mission: Impossible in 1996. He will be 62 when this, the eighth installment in the series, is released in 2023. The only two actors to remain constant throughout the series are Tom Cruise as Ethan Hunt and Ving Rhames as Luther Stickell.
As of May 2022, this sequel to 2014's Edge of Tomorrow by director Doug Liman and starring Tom Cruise in the role of Cage is allegedly in development. Liman told an interviewer, "If I'm going to do a sequel for the first time in my life I want to make it the opposite of what you'd expect from a sequel and we found a story that does that."
Trivia and Fun Facts
Tom Cruise has had three wives—Mimi Rogers, Nicole Kidman, and Katie Holmes—all of whom he divorced when they were 33 years old. Read more about this strange coincidence here.
Nicole Kidman and Tom Cruise have been in three movies together: Days of Thunder (1990), Far and Away (1992), and Eyes Wide Shut (1999). Tom Cruise and Nicole Kidman were married from December 24, 1990 – February 2001; in instance of art meets life, Eyes Wide Shut documents the end of a relationship around Christmas time.
How many Mission: Impossible movies are there with Tom Cruise? As of early 2022, there were six Mission: Impossible films that had been released: Mission: Impossible (1996), Mission: Impossible II (2000), Mission: Impossible III(2006), Mission: Impossible – Ghost Protocol (2011), Mission: Impossible – Rogue Nation (2015), and Mission: Impossible – Fallout (2018). The two Dead Reckoning installments will be released in two parts over 2022 and 2023, bringing the grand total of Mission: Impossible films to eight.
Tom Cruise struggled with dyslexia when he was young. It was so severe that he couldn't even read until he was an adult. He credits the Church of Scientology with helping him to overcome it.
Cruise has earned a reputation for doing his own stunts, even dangerous ones. An example of this is when he scaled the world's tallest building, the Burj Khalifa in Dubai, for Mission: Impossible – Ghost Protocol.
Has Tom Cruise ever been in a TV show or TV series? No, never. He's a movie star.
He only decided to be an actor after he became injured as a high-school wrestler. But his first ambition in life was to become a priest. Amen!