33+ Best Mummy Movies of All Time
Mummies have become staple monsters in the horror genre worldwide. Read this article to discover the best mummy movies of all time.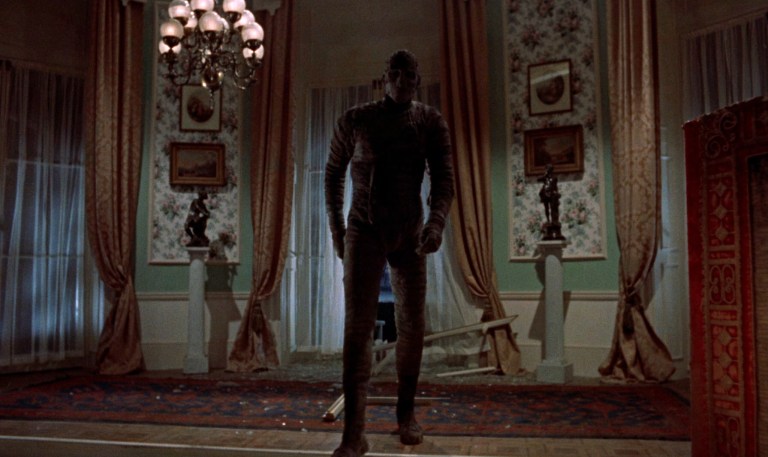 The term "mummy" refers to the corpse of either an animal or human that has become desiccated either naturally or by a deliberate process of wrapping and treatment with preservative chemicals.
The oldest naturally mummified corpses—which became dried-out due to a dry desert climate—have been found in what is now the state of Nevada. The so-called "Spirit Cave mummies" have been carbon-dated and are nearly 10,000 years old.
Although mummies have been found on all continents, ancient Egypt seems to get most of the attention due to the fact that all of its famous kings were mummified and placed within sarcophagi. What's not well-known is that Egyptians also mummified millions of cats, which are seen as a sacred creature in their folklore.
Mummies inspire a special kind of dread and terror, because whereas a cremated corpse or one buried in a casket do not resemble a living human, the mummy retains the shape of a human body.
The first known horror film centering around mummies was 1911's The Mummy, which involves a mummy that wreaks havoc after accidentally being reanimated through a live wire. This film is presumed to be lost. Along with vampires, Frankenstein, and Wolfmen, the mummy has become a staple of the horror genre in every country throughout the ages.
Old Mummy Movies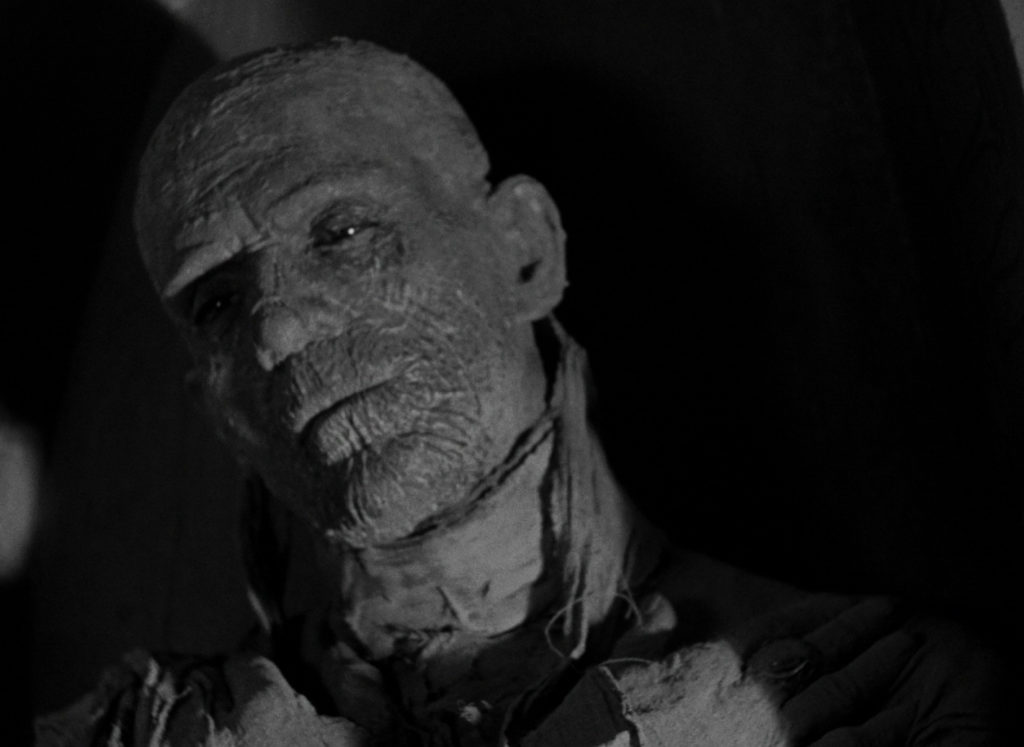 Boris Karloff was an English actor who appeared in horror classics such as Frankenstein (1931) and even provided the voice of the Grinch for the 1966 animated special Dr. Seuss' How the Grinch Stole Christmas! (1966). In this film, Karloff plays the mummy of an ancient Egyptian high priest who comes back to life disguised as a modern man. Standing out from other horror films of the American pre-Code era, this film was not based on a novel; rather, it was inspired by true life events of the time, such as the 1922 opening of ancient Egyptian pharaoh Tutankhamen's tomb.
Terence Fisher directed this unrated adventure horror that takes place in the late 18th century. When a group of British archaeologists discover the sacred tomb of an ancient Egyptian princess, their curiosity leads to serious consequences. It doesn't take long before they realize they have awakened a sacred spirit that is dead-set on seeking revenge for past events. A 12-page comic strip adapted from the film was released in 1978.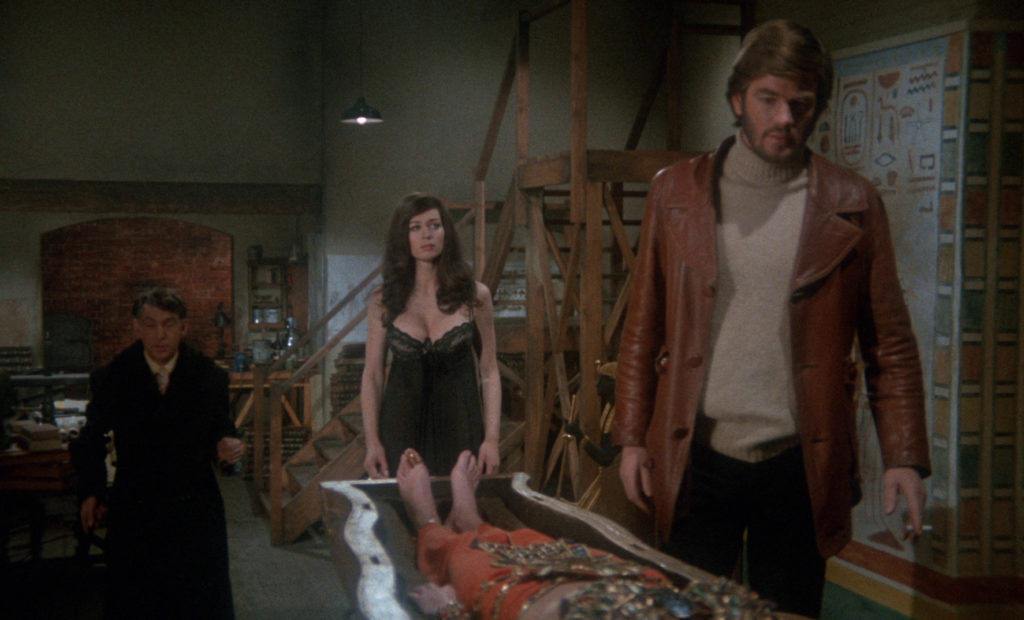 British archaeologists are back at it again with a new discovery. In this horror set in 1900 Egypt, two Englishmen and a French professor make a remarkable discovery on their expedition. Fascinated by the sight of a real-life mummy, the group brings the mummy back to London to stage extravagant public viewings. Upon arrival in England, members of the expedition begin dying rapidly, and suspicions lead straight to the supposedly dead corpse.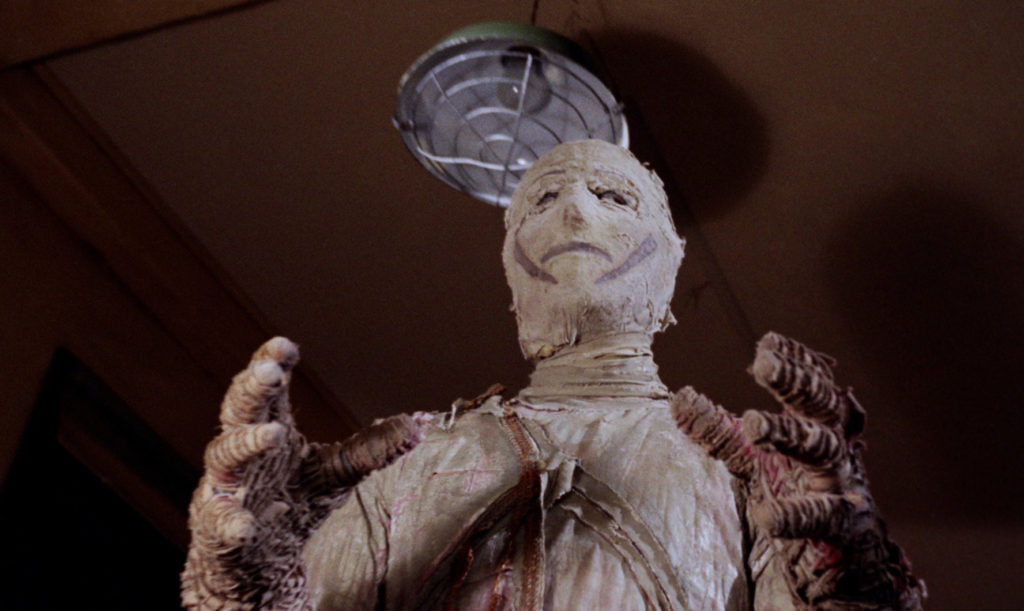 Writer-director John Gilling presents a fresh twist on the classic mummy film that had been done before. In this story, an archaeological expedition discovers an ancient Egyptian child prince's tomb. Despite warnings from a tomb-keeper, the wealthy arrogant expedition sponsor insists on extracting the tomb from its resting place and promoting it to the public for viewing. Mysterious deaths and clairvoyant guides lead to a haunting answer for a recent tragedy.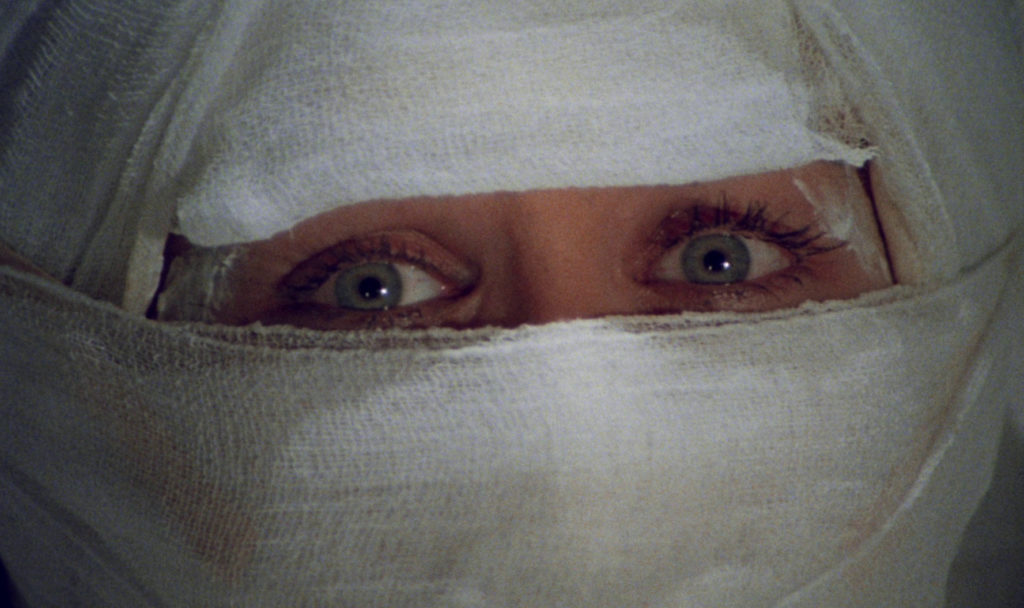 When an archaeology professor gives his daughter a beautiful ancient Egyptian ring for her birthday, she begins having terrible dreams of a fatal expedition carrying her father. The dream details the discovery of an evil sorcerer queen's tomb holding a preserved mummy, including a severed hand holding the same ring given to the professor's innocent daughter. A visitor from the ancient past comes back to life to remind the world why you must not awaken the sleeping dead.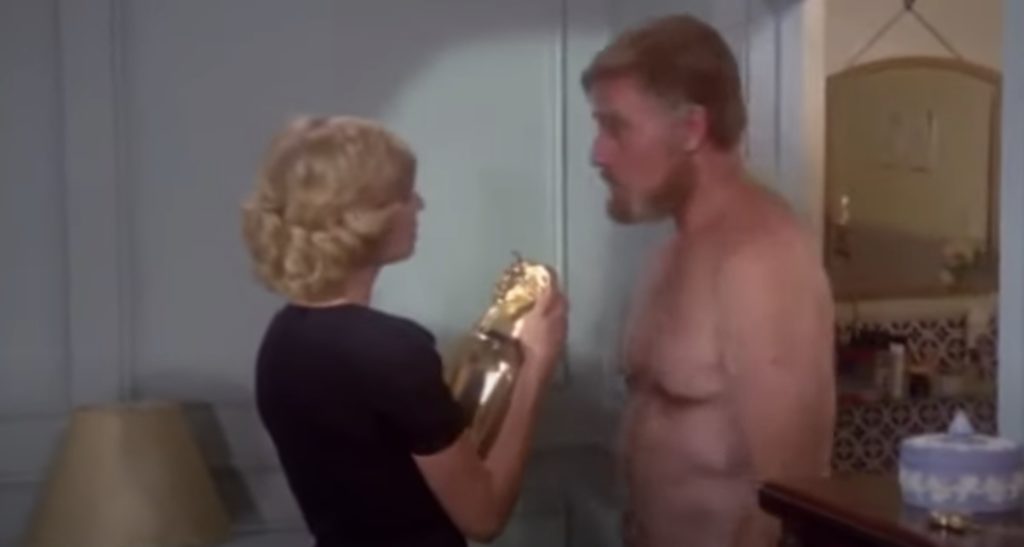 A pregnant wife visits Egypt with her archaeologist husband's team in search of a long-lost Egyptian queen's tomb. Although the team encounters a stark warning engraved in stone on a tomb, they continue to breach the entrance. At the same time the tomb is opened, the expectant mother gives birth to a stillborn baby. Something inexplicable brings the baby girl back to life, but the miracle proves to have consequences when her strange behavior at age 18 terrifies those around her.
New Mummy Movies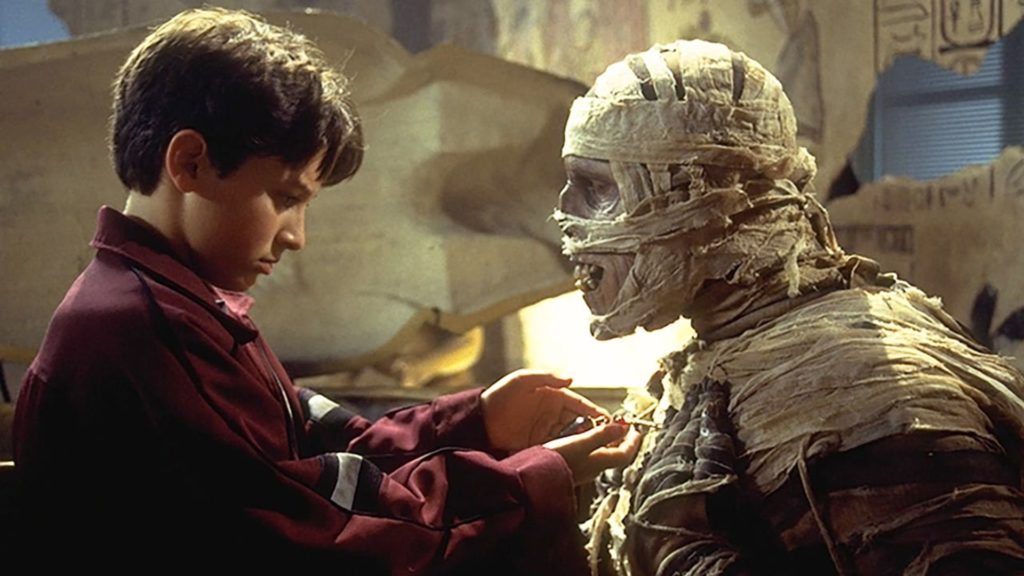 This beloved Disney Channel original movie was a family-adventure Halloween film that attracted comedy and horror lovers alike. A group of pre-teens accidentally release the soul of a 3,000-year-old Egyptian mummy and must figure out how to return him to his tomb before midnight on Halloween, or they might lose him forever. Halloween night proves to be the most inconvenient night of the year to find a real-life mummy, thanks to masked trick-or-treaters everywhere.
Years after playing Count Dracula in the Hammer Horror films, Sir Christopher Lee starred in this film as the leader of an archaeological dig in Egypt. His group's attempts to ignore hieroglyphic warnings and enter a cursed tomb causes a fatal accident. Decades later, the granddaughter of Lee's character returns to the same burial chamber site and is determined to break in to finish her grandfather's mission. Curiosity ends up killing those who dare disturb an ancient pharaoh's cursed grounds.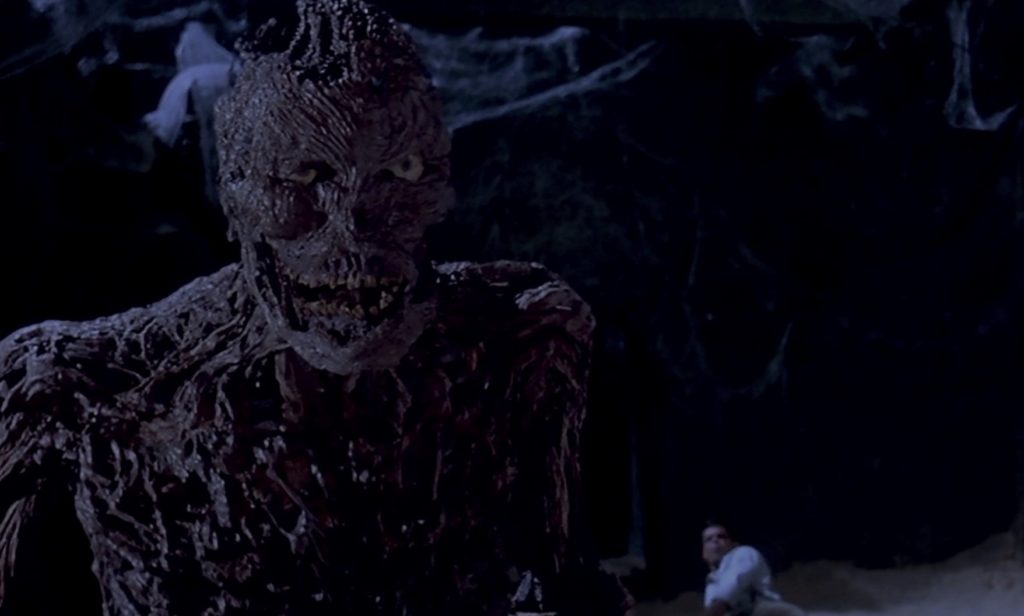 This remake of the 1932 film The Mummy transports audiences straight to the dusty, dry lands of Egypt for striking visuals to accompany a classic storyline. When an ancient high priest named Imhotep has an affair with his pharaoh's mistress, he and his lover murder the pharaoh and take their chances at reuniting. Tragedy strikes when the mistress accidentally ends her own life, and Imhotep is sentenced to a gruesome death. Modern-day expeditions discover Imhotep's remains and awaken a spirit that has been waiting years to seek a satisfying revenge.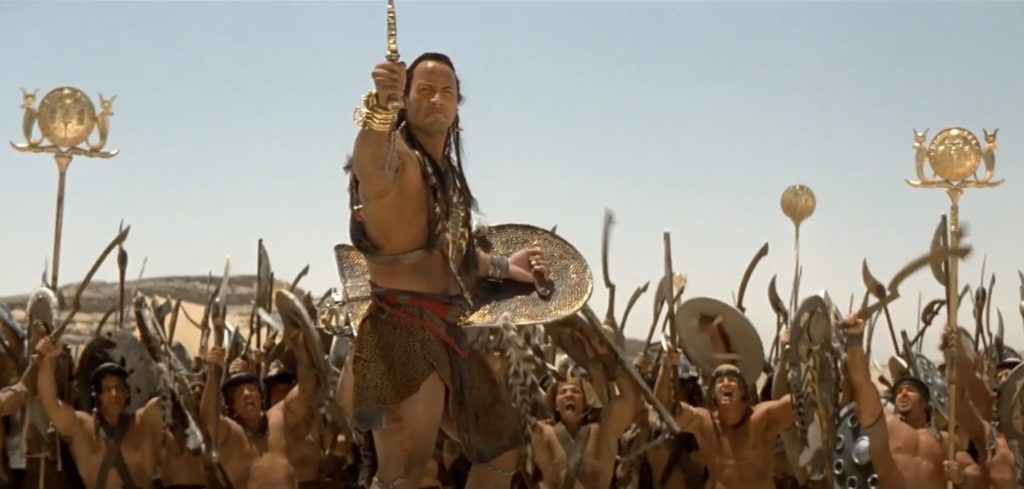 A powerful king from ancient Egypt is wiped away from history when his soul becomes entangled in warfare and his spirit is sent to the underworld. In early 1933, an archaeologist couple and their son explore ancient ruins in Egypt, where the young boy discovers a bracelet. The bracelet is not only a fun artifact for the young boy, but when it locks onto his arm, it becomes a terrifying motivation for spirits to rise from the dead and track down the powerful piece of ancient jewelry.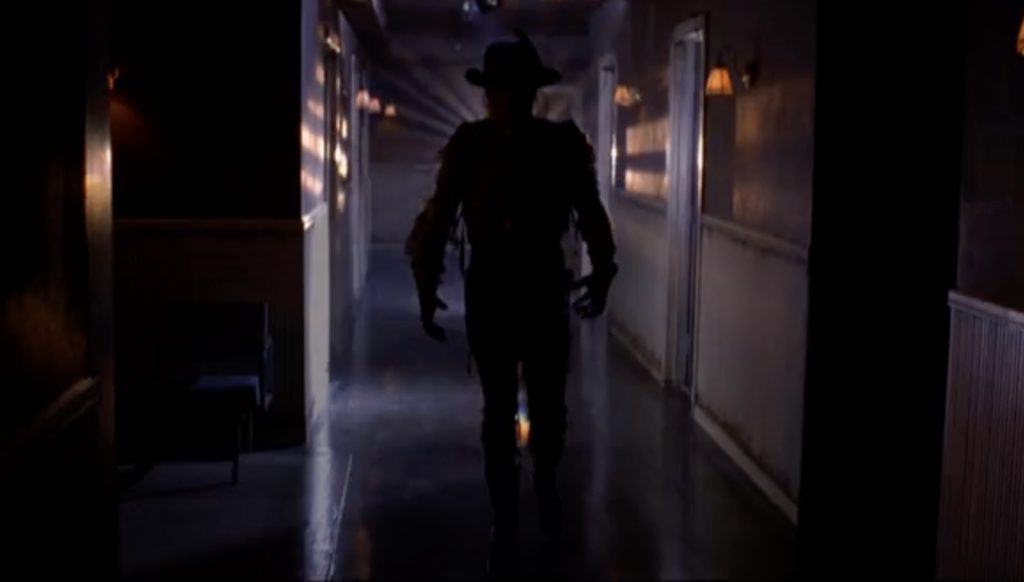 Brace yourself for this cult film's storyline. Ever wonder what happened to rock-and-roll legend Elvis Presley? In this film, he is hidden in plain sight as a former Elvis impersonator living in a Texas nursing home. One of his fellow residents believes himself to be "the black President John F. Kennedy." Together, they find themselves as the only two capable of saving their care facility from the wrath of an evil Egyptian spirit plaguing the residents by sucking the soul of the elderly through their rear end. You simply must give this horror comedy a chance if you're looking for a shake-up on the classic mummy subgenre.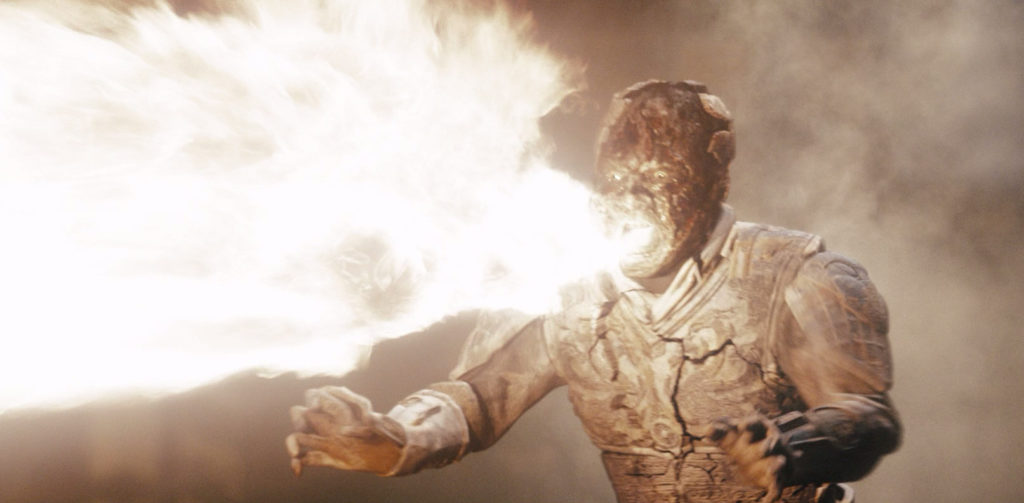 This mummy film transports audiences to China, where centuries ago an evil emperor and his army were cursed and transformed into mummies. Later, in 1946, the British government gives an explorer an ancient stone that holds powers strong enough to resurrect the dead and guide its possessor to an eternal pool of life. Such a powerful artifact proves to attract greedy enemies disguised as friends, as well as a mummy desperate to possess the power for his own good.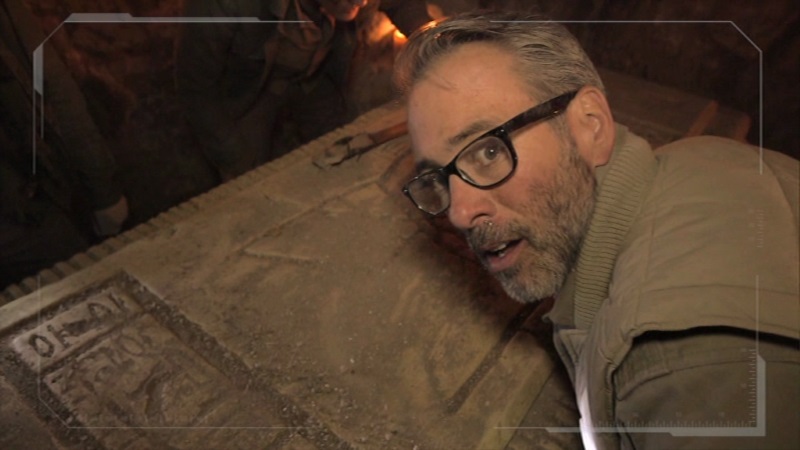 Danny Glover stars in this film as a man who hires a treasure hunter to track down a diamond called the Codix Stone. His hired explorer ends up exploring an Egyptian tomb holding a mummified cursed king that has been waiting centuries to cause deadly harm to his human victims. Horror fans love this film for its unconventional first-person POV shooting technique, placing the viewer in the hot seat to experience events unfolding as if they were there in real life.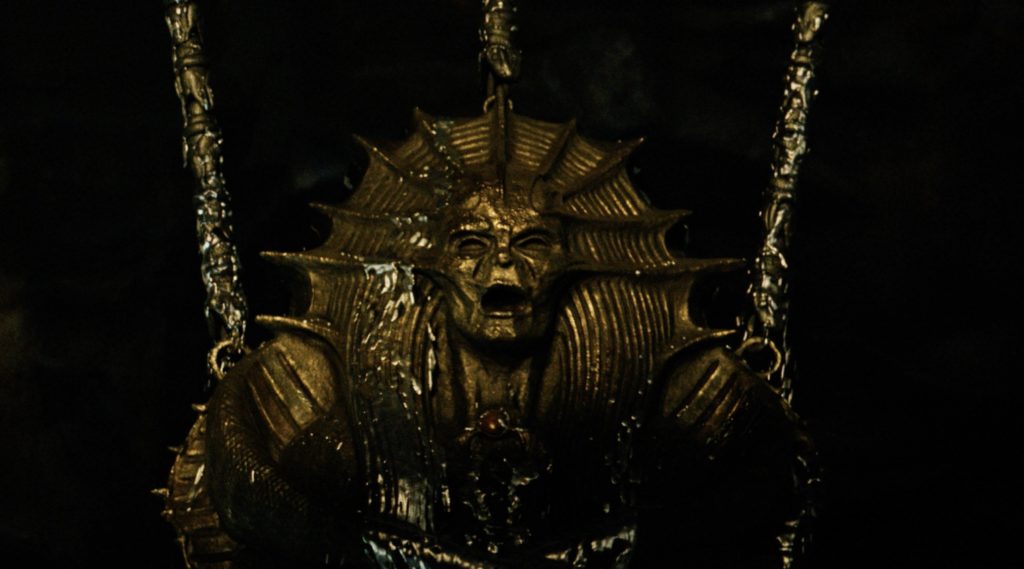 This Tom Cruise movie is the first installment in Universal's Dark Universe franchise, and while the film is filled with Hollywood A-list movie stars, it is somewhat of a dud. It's certainly visually stunning and there are a few parts of the film that glimmer, but the plot and narrative feel empty and jumbled. Tom Cruise is a military man who likes to steal and sell valuables from the Middle East, and he blazingly opens the cursed Egyptian princess Ahmanet, who is evil incarnate. Ahmanet unleashes a torrent of chaos and ancient sources of evil. Tom Cruise falls in love with an archeologist, but he also has to battle the fact that this Egyptian princess has made him his "chosen one."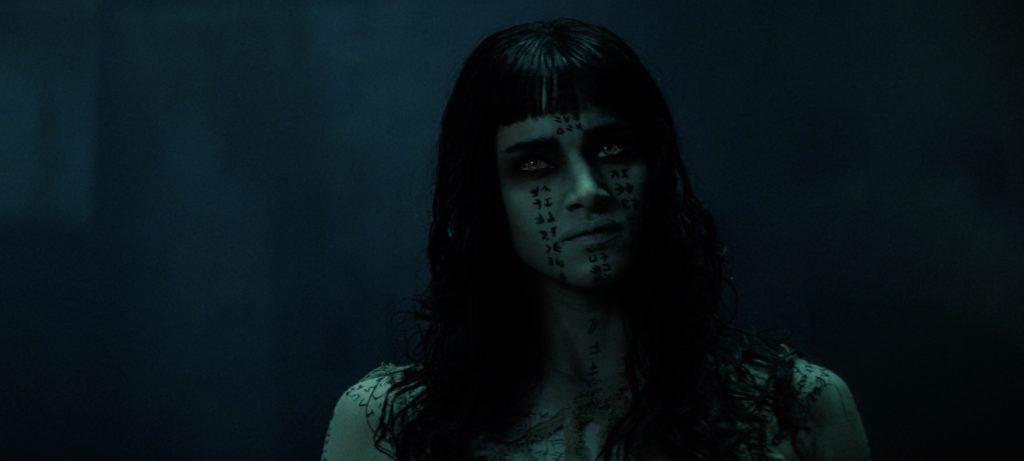 Director Alex Kurtzman does his best with the screenplay, and while critics bash it somewhat rightfully, this can just be a fun adventure film to watch. It also verges on a zombie movie as the mummies in this film often seem more like slimy zombies than actual mummies.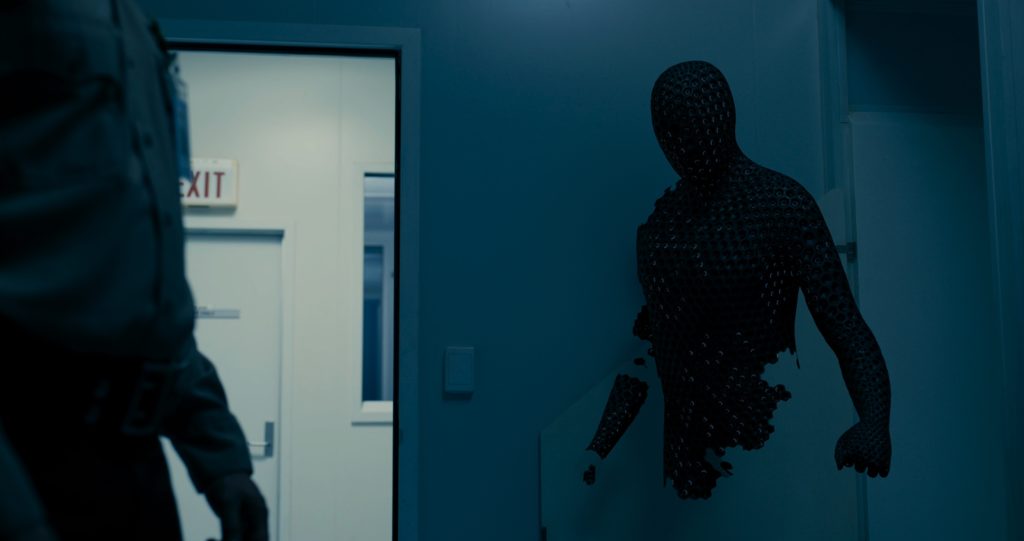 If this 2020 film's title looks familiar to you, you must be a classic horror fan. In 1933, a sci-fi horror with the same exact name was directed by James Whale and released to audiences. The pre-Code film, based off an 1897 novel, told the story of a troubled scientist who's too intelligent for his own good. He is introduced onscreen as a bandaged man desperate for a place to stay and conduct experiments. After discovering a way to become invisible, he begins going mad and using his new power for unspeakable acts of violence and murder.
This 2020 Australian-American psychological horror film was written and directed by Leigh Whannell. Also loosely inspired by H.G. Wells's 1897 novel, this sci-fi horror puts a captivating twist on a tale we thought we'd already heard before. However, in this story, a woman finds herself being stalked and harassed by someone whom she knows all too well. After escaping an abusive relationship with her powerful boyfriend, a woman finds out that he has committed suicide. Just when she thinks she is finally safe from his torment, she starts believing that an unseen presence is attacking her and tampering with her personal belongings.
This fresh psychotronic story stands out from classic mummy plotlines while still incorporating genre staples that all horror lovers will appreciate.
More Mummy Movies