'Evil Dead Rise': Everything We Know So Far
The upcoming Evil Dead Rise is the first Evil Dead movie in a decade. Read on to learn everything we know so far about this highly anticipated horror movie.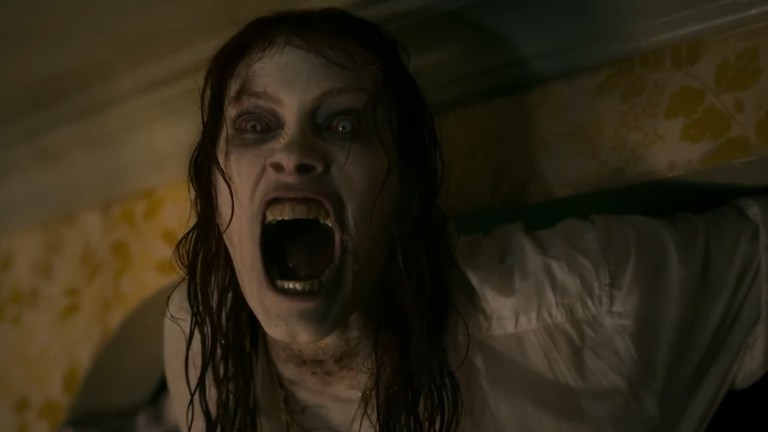 The Evil Dead franchise is one of the most consistently great franchises in horror history. Evil Dead Rise is the fifth movie in the long-running series which also includes a TV show. By the looks of it, the movie will one of the most bloody and violent horror flicks of the year. Here is everything we know so far about Evil Dead Rise.
Evil Dead Rise Trailers
The tone of the trailer for Evil Dead Rise seems to match up best with the 2013 Evil Dead remake from director Fede Álvarez. The new movie looks scary, violent, and extremely gory. The Evil Dead franchise is known for comedy ranging from broad to black depending on the movie (or TV series), and all hints point toward any comedy in Evil Dead Rise being of the dark variety.
In 2021, Variety reported that Evil Dead Rise "builds off the original trilogy" and "moves the action out of the woods and into the city." The green-band trailer shows a few additional clips of scenes taking place in a cabin in the woods. The scenes in the woods likely help explain how the Necronomicon traveled from the woods to an apartment building, but could they also directly connect this new movie with the original films? We'll have to wait and see.
What is Evil Dead Rise About?
Moving the action out of the woods and into the city, Evil Dead Rise tells a twisted tale of two estranged sisters . . . whose reunion is cut short by the rise of flesh-possessing demons, thrusting them into a primal battle for survival as they face the most nightmarish version of family imaginable.

evildeadrisemovie.com
Expanding on the official synopsis from Warner Bros., Evil Dead Rise is about Beth and her older sister Ellie. Ellie is raising three children in an L.A. apartment. When Beth arrives for a visit, Ellie's body is taken over by an evil force unleashed after a mysterious book (the Necronomicon) is discovered in her apartment building's basement. Now Beth is in a fight to save her soul as well as the souls of her sister's kids.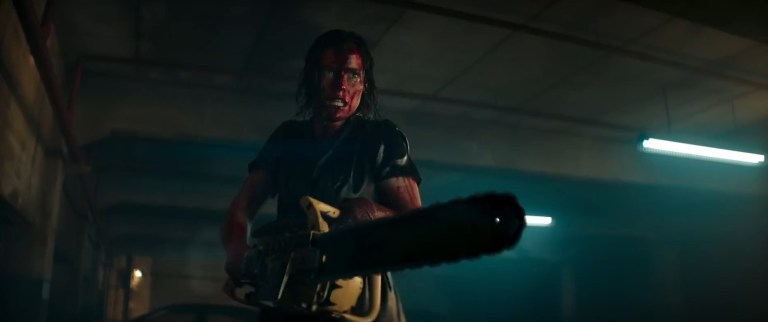 Evil Dead Rise is written and directed by Lee Cronin. Sam Raimi hand-picked Cronin for Evil Dead Rise, much like Raimi selected Fede Álvarez for Evil Dead (2013). Cronin's previous work in horror includes the creepy 2019 film The Hole in the Ground. When talking about Evil Dead Rise, Cronin has said that the movie is "firmly in the [Evil Dead] universe." So, even though Evil Dead Rise can be treated as a standalone entry in the series, longtime fans will surely find plenty of references throughout the movie.
Sam Raimi, the writer and director of The Evil Dead (1981), Evil Dead II (1987), and Army of Darkness (1992), is an executive producer of Evil Dead Rise. Bruce Campbell, the legendary Ash Williams himself, is also an executive producer. Both Raimi and Campbell previously worked as executive producers and producers of Ash vs Evil Dead (2015-2018) and Evil Dead (2013). Rob Tapert, who has served as either a producer or executive producer of every Evil Dead movie and Ash vs Evil Dead, is the producer of Evil Dead Rise.
The Cast of Evil Dead Rise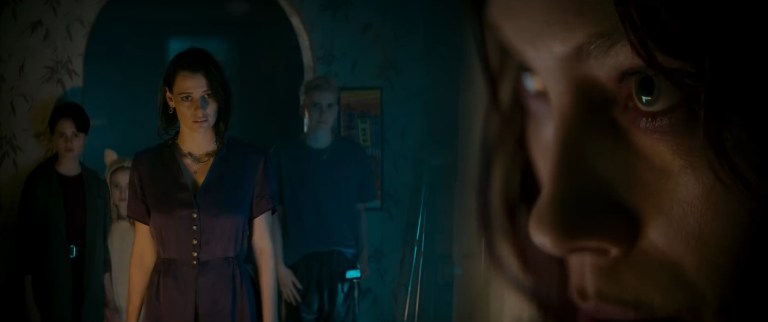 Lily Sullivan plays Beth, Ellie's estranged sister. Sullivan previously appeared in the Barkskins television series for National Geographic.
Alyssa Sutherland plays Ellie, a mother-turned-Deadite. Sutherland is best-known for her roles in Vikings (2013-2016), The Mist (2017), and Blood Vessel (2019).
Ellie's children are played by Morgan Davies, Gabrielle Echols, and Nell Fisher.
Additional cast members include Mia Challis, Tai Wano, Jayden Daniels, and Billy Reynolds-McCarthy.
Evil Dead Rise Release Date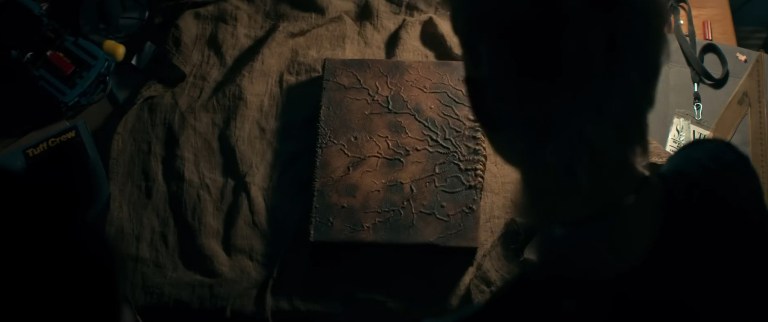 Evil Dead Rise will be released exclusively in theaters on April 21, 2023. After its theatrical window is complete, Evil Dead Rise will move to HBO Max for streaming. No date is currently available for when it will be streaming on HBO Max.
Frequently Asked Questions
Is Ash in Evil Dead Rise?
No, Ash will not be in Evil Dead Rise. After Ash vs. Evil Dead was cancelled, Bruce Campbell announced that he was retiring from playing the character of Ash.
What is Evil Dead Rise rated?
Unsurprisingly, Evil Dead Rise is rated R. The rating is for "strong bloody horror violence and gore, and some language."
How many liters of blood will Evil Dead Rise have?
In an interview, Lee Cronin told
Empire magazine
that his team used 6,500 liters (about 1,700 gallons) of fake blood. That's certainly a lot, but
Evil Dead
(2013) reportedly used a whopping 70,000 gallons (more than 260,000 liters) of fake blood, though most of that was in the final "blood rain" scene.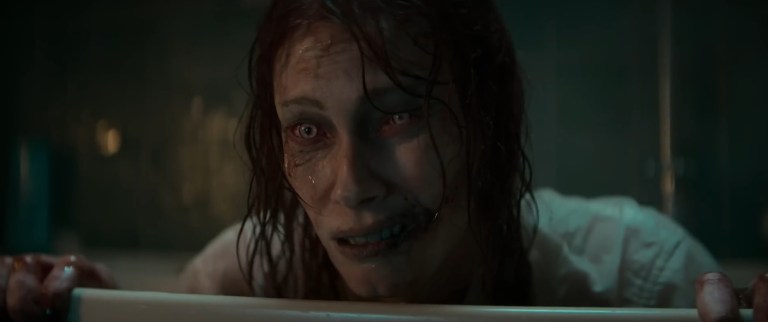 Will Evil Dead Rise be on Netflix?
No, there are no plans to release
Evil Dead Rise
on
Netflix
.
Evil Dead Rise
is distributed by Warner Bros., so it will move to HBO Max when it is released on streaming.
The movie was originally announced as an HBO Max streaming exclusive, but plans were changed to release it theaters first.
Will there be an Evil Dead 2?
According to reports,
Evil Dead Rise
is not a sequel to
Evil Dead
(2013).
Evil Dead Rise
is a new story with new characters, and as far as anyone knows, it is not connected to the 2013 film. At least, it's not directly connected.
Fede Álvarez was coy about definitively confirming whether or not his 2013 movie is a
remake
or a sequel to the original movies, though he did suggest
Evil Dead
exists within the same universe as Sam Raimi's films. If that's the case, and if Lee Cronin's movie exists within the same universe as Raimi's movies, then all five
Evil Dead
movies (and the TV series) could technically coexist. Even if that's true though, don't expect any crossovers. That would be more of a topic of debate for fans than anything that affects the movies.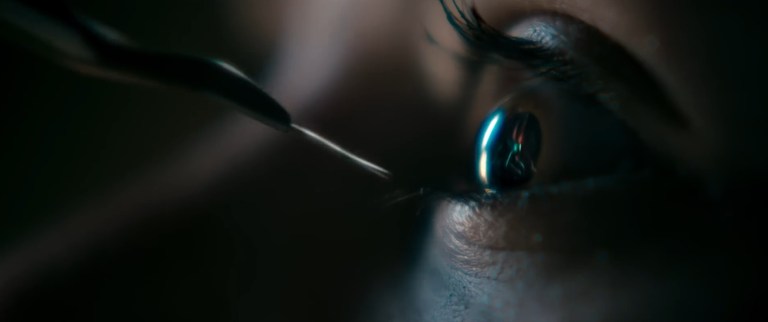 Will there be an Evil Dead 4?
As mentioned earlier in the article, Lee Cronin has said that Evil Dead Rise exists "firmly in the universe" of Sam Raimi's original trilogy. So if you want, you could say Evil Dead Rise is the equivalent of Evil Dead 4 (or even 5 if you count the 2013 Evil Dead). However, it does not appear to be a direct sequel to Army of Darkness in any way, so Evil Dead Rise is a more proper title.

As for a new Evil Dead that does directly connect to the original trilogy, Sam Raimi has previously mentioned interest. In an AMA on Reddit in January of 2020, Raimi wrote "I would love to direct a new Evil Dead movie… but I'd really like to do it with Bruce. And he says he's retired the character. I hope not." Bruce doesn't appear to be budging on retirement, and no further news has come from Sam, so the chances of Evil Dead 4 are slim.
Is Ash vs Evil Dead over?
Yes,
Ash vs Evil Dead
is over. The announcement of the show's cancellation was made on April 20, 2018, and the final episode aired on April 29, 2018. The TV series ran for three seasons of 10 episodes each.
In the summer of 2022, it
was reported
that there were talks of an
Evil Dead
animated
series. Bruce Campbell would return to voice Ash, giving fans hope that the story of
Ash vs Evil Dead
would continue. No further information has come out since the initial report.
Are the Evil Dead comics canon?
No, the various Evil Dead comics published over the years are not canon to the movies and TV series.