13+ Best Movies to Watch in November: The Horrors of Shopping
The day after Thanksgiving is the true beginning of the holiday season as far as many retailers are concerned. Celebrate the non-holiday of Black Friday with these fun horror movies set in malls and other shopping centers!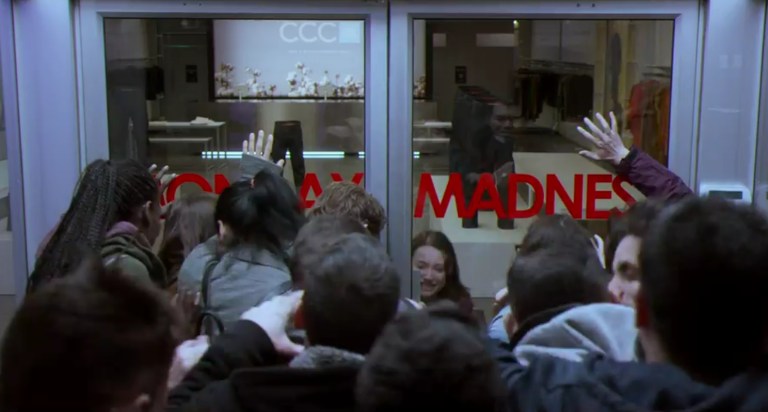 On any given day towards the end of every year, it's easy to pick a holiday-themed horror movie that fits the season. Halloween movies work throughout October, and once November begins you could move on to watching any of the multitude of Christmas and other winter-holiday horror movies. But what if you're not ready for Santa Claus (or Krampus) yet? There are a handful of Thanksgiving horror movies to fill the gap between October and December, but there is another holiday "celebrated" in certain parts of the world that takes place in November. That holiday is Black Friday.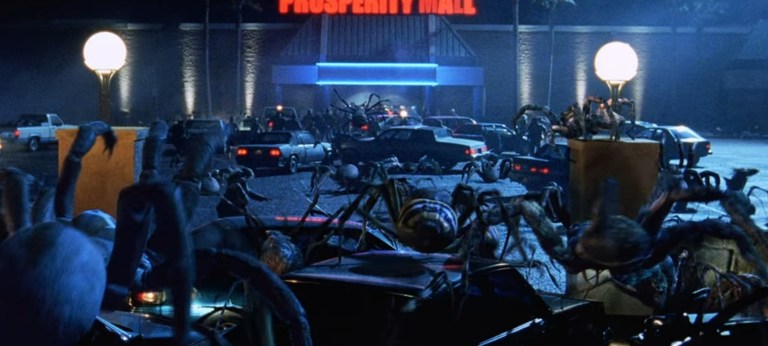 Okay, so Black Friday isn't an official holiday, but it is still a special day observed by countless people. It's the day when stores use gigantic sales to urge shoppers to overspend as a way to truly begin the holiday season, and it's a perfect holiday for a horror movie setting. Black Friday is a tense and bleak holiday characterized by people having a terrible time shopping.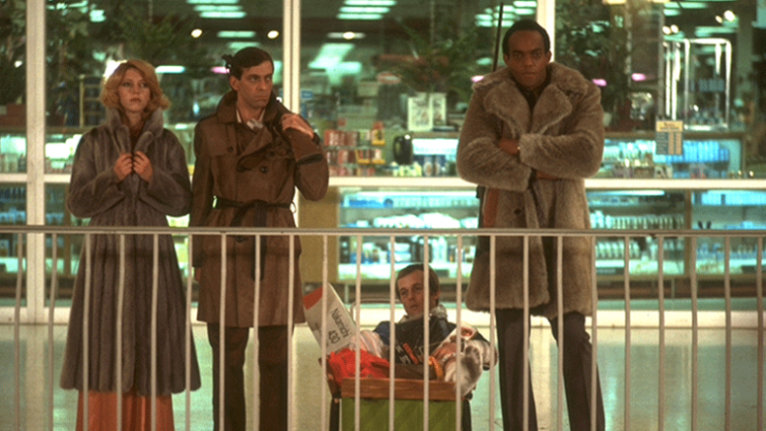 Though horror movies actually taking place on Black Friday are extremely limited, this list collects some of the best horror movies where a shopping mall, department store, or related shopping center is a primary setting for people having really bad time. Every horror film in this list is perfect for a November viewing, maybe even when you're waiting in line outside a store in the early morning hours the day after Thanksgiving.
Best November Horror Movies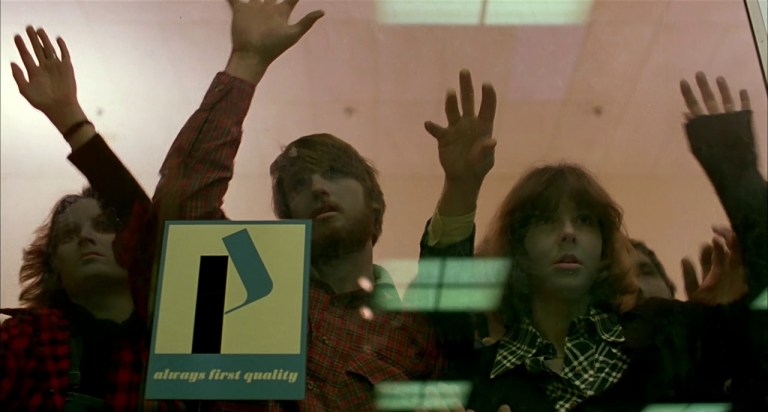 George A. Romero's Dawn of he Dead is probably the quintessential horror film featuring a shopping mall. It doesn't just use the mall as its setting, the film's themes are intrinsically tied to that setting. The hordes of zombies drawn to the mall even in death represent a dour commentary on American consumerism. It's not just the zombies though. The group of survivors (including Ken Foree, Gaylen Ross, Scott Reiniger, and David Emge) who come across the mall are seduced by the location before realizing just how hollow the merchandise contained within really is.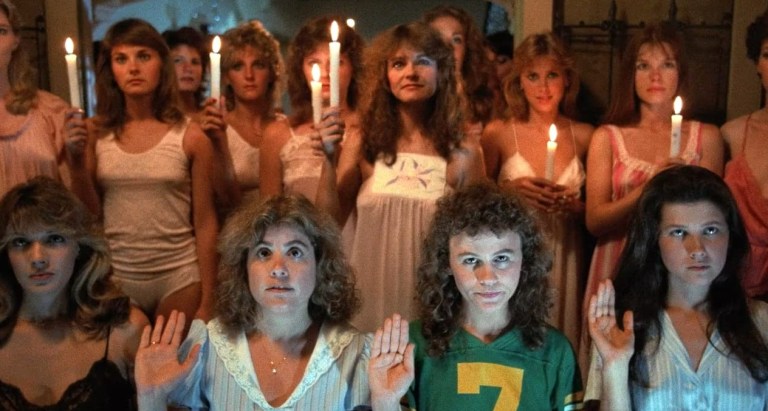 In The Initiation, a group of sorority pledges are met with a deranged killer when they break into a department store as part of their initiation. The Initiation received mixed reviews for years, most likely due to its plot which doesn't do a lot to differentiate itself from many other slasher movies released around the same time. But with some nice kills and a solid cast including Daphne Zuniga, Vera Miles, and Clu Gulager, The Initiation is an underrated gem of an 80s slasher.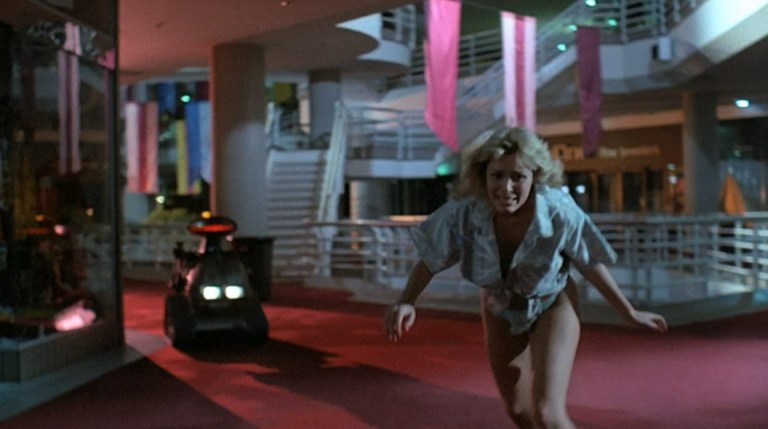 When a group of mall employees stay after hours to have a party in the mall's furniture store, they end up in a fight for their lives. The mall's new security team consists of three robots designed to subdue intruders with non-lethal force, but the robots malfunction, turning them into killing machines. The mall goes on lockdown at midnight, trapping the partiers in the mall and forcing them to get creative to find ways to defend themselves until the lockdown ends.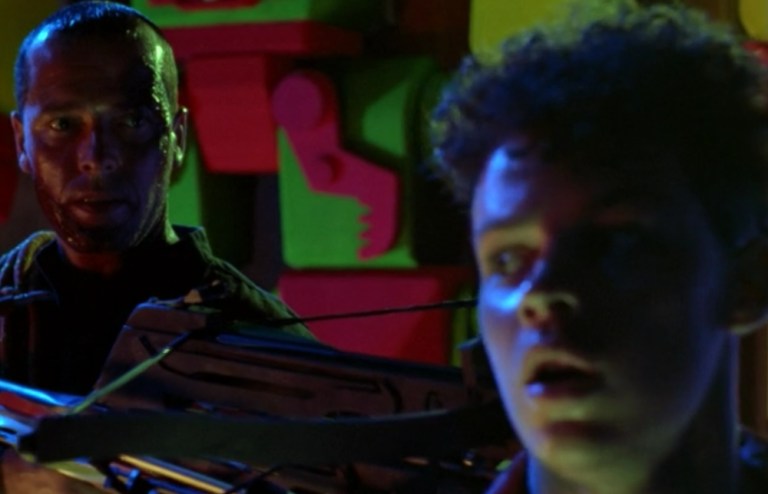 Dangerous Game is a surprisingly fun Australian movie that straddles the line between a crime thriller and a slasher movie. Mentally unstable police officer Patrick Murphy is suspended for dangerous behavior and repeatedly harassing a college student named Jack. One night when Jack and his friends break into a multi-story department store, officer Murphy follows them inside. Murphy just wants to scare them, but a fatal accident pushes Murphy's fragile state of mind past the breaking point. Murphy then hunts Jack and his friends while they look for a way to escape the locked-down department store.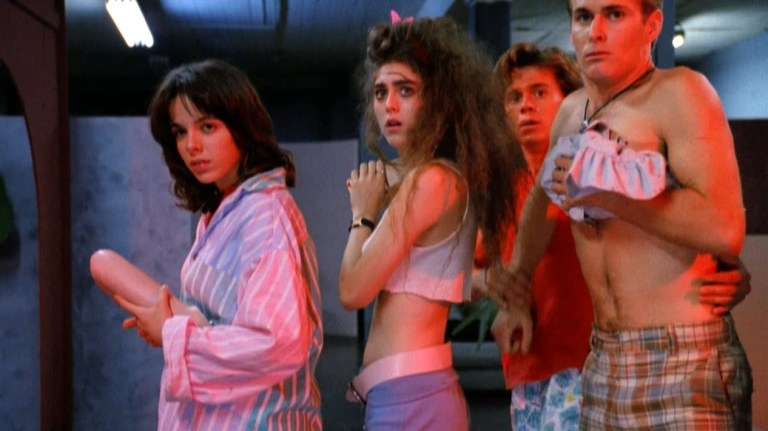 To celebrate their graduation from high school, a group of teenagers decide to sneak into a furniture store to have some fun (and have some sex). Once inside, they play a game of hide and seek. What they fail to realize until it's too late is that there is a stranger in the store killing the teens off one by one. This isn't the best slasher movie of the 1980s, but it is still a memorably campy stalk-and-slash film that perfectly exemplifies the era.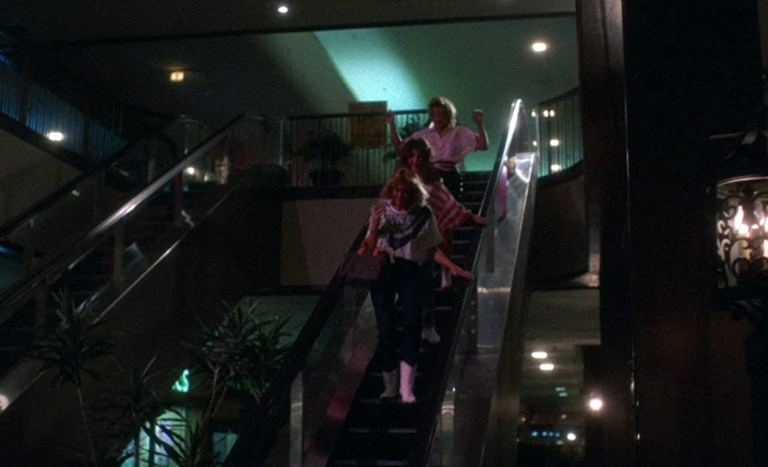 As part of their initiation, pair of sorority pledges are tasked with breaking into a mall after hours and stealing a trophy from the mall's bowling alley. The young women are forced to take a trio of slimeball guys with them, and together they inadvertently unleash an imp that offers everyone a single wish. The imp is less than sincere in his offer though, trapping everyone inside and turning them against each other. Sorority Babes in the Slimeball Bowl-O-Rama is silly 80s fun starring scream queens Brinke Stevens and Linnea Quigley.
As you might rightly assume, Phantom of the Mall: Eric's Revenge is one of many adaptations of the novel The Phantom of the Opera by Gaston Leroux. The story takes place around the time of the grand opening of the new Midwood Mall. Most people are happy about the glorious new shopping center, but a disgruntled teenager with a burned face, the titular Eric, is in a rage. Eric scurries through the air ducts and back hallways of the mall, getting revenge on the people who wronged him while obsessing over his former girlfriend.
Bio Zombie stars Jordan Chan and Sam Lee as two slackers with dreams of being dangerous gangsters working in a bootleg VCD shop in a Hong Kong mall. They inadvertently unleash a zombie outbreak in the mall, and they have to step up and take charge as "heroes" if they want to escape the mall alive with the very few people they actually care about. Bio Zombie's mall setting is a clear reference to Dawn of the Dead (1978), but this zombie comedy also draws on zombie video games of the time like House of the Dead.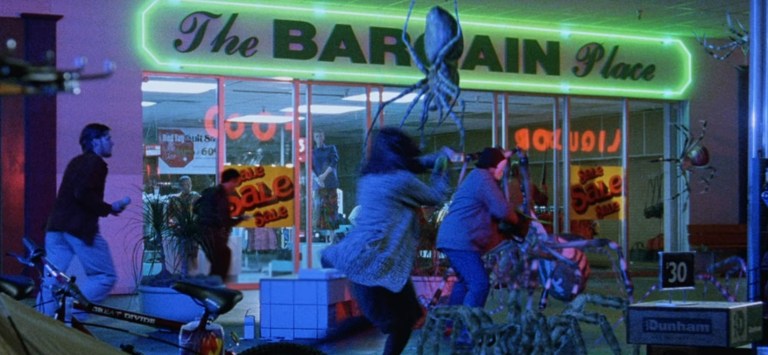 The small town of Prosperity, Arizona is struggling. The city is running out of money, and one of the mayor's money-making schemes, a gigantic mall, sits practically empty when the shoppers it was supposed to bring in never appeared. Meanwhile, an abandoned barrel of toxic waste has caused a man's exotic spiders to grow to humongous proportions. When people start dying, the town Sheriff has everyone take shelter at the mall which becomes the scene of a horrifyingly silly spider infestation. There's not a lot of shopping going on in Eight Legged Freaks, but there is a lot of cheesy action in this homage to classic monster movies.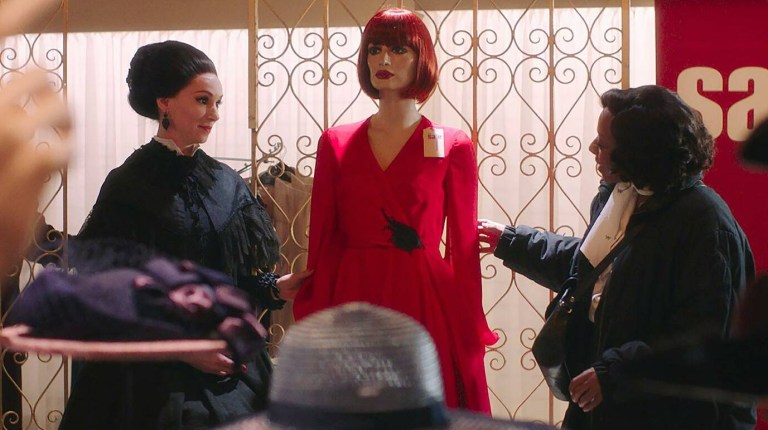 A haunted dress takes center stage in the lovely dark comedy/horror film In Fabric. Sheila (Marianne Jean-Baptiste) is having a rough time at home and at work, so she decides to buy something nice for herself. Sheila comes upon a beautiful red dress at a deep discount in a department store, but after buying the dress she realizes something is wrong. The dress has a history of killing its wearers, and Sheila may very well be next if she can't find away to get rid of it. In Fabric is a great movie for the winter holidays with its slight satire on consumerism.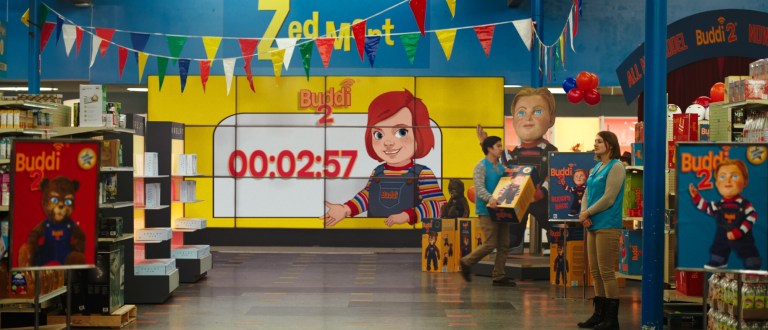 In the 2019 remake of the original Child's Play from 1988, Chucky is no longer a Good Guy doll inhabited by the spirit of serial killer Charles Lee Ray. Instead, he is a high-tech Buddi doll with advanced AI. When the safety protocols on Chucky are disabled, his intense connection to young Andy Barclay (Gabriel Bateman) causes Chucky to turn horrifically violent in retaliation to any perceived harm done to Andy. Things get much worse from there, leading to a climactic battle in the department store where Andy's mother (Aubrey Plaza) works. This version of Chucky can't compare to the original, but it's still a fun movie perfect for horror based on ill-advised purchases.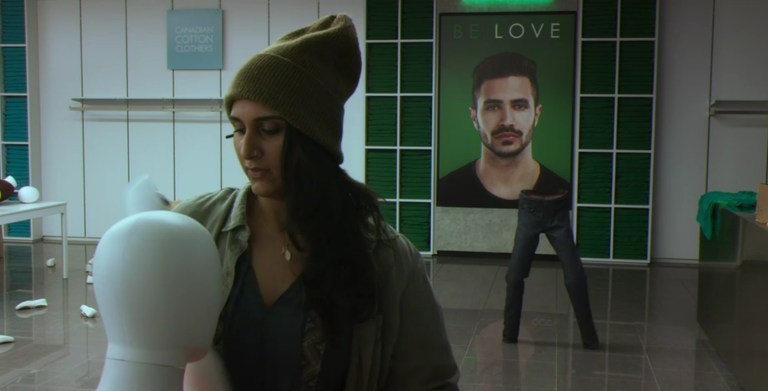 Slaxx features one of the most goofiest horror villains is film history: sentient killer jeans. Libby McClean starts her new job at a clothing store just before the release of a line of designer jeans. The Super Shaper jeans are supposed to conform to any boy type, but what they really do is kill people in extremely violent ways. Much of the runtime of Slaxx takes place in a clothing store, and late in the movie it depicts a rabid group shoppers nearly breaking down the doors in anticipation of buying the very item that will surely seal their doom.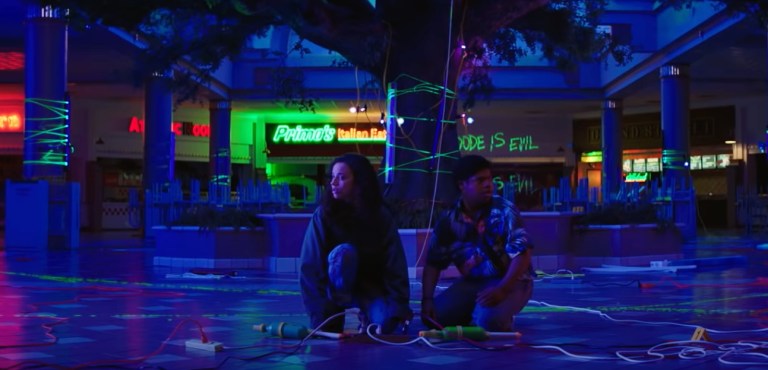 Fear Street is a trilogy of films that takes place in three different time periods, but the anchor story where everything comes together is 1994. The mid-90s hit a peak in mall popularity before beginning a long decline, and two of the Fear Street movies feature major scenes in a mall at the height of mallrat culture. The mall is an extremely important location in Fear Street, echoing the importance of malls to kids and teens 90s. Plus, the opening scene of Fear Street Part One: 1994 is a great homage to horror movies from the era including Scream (1996).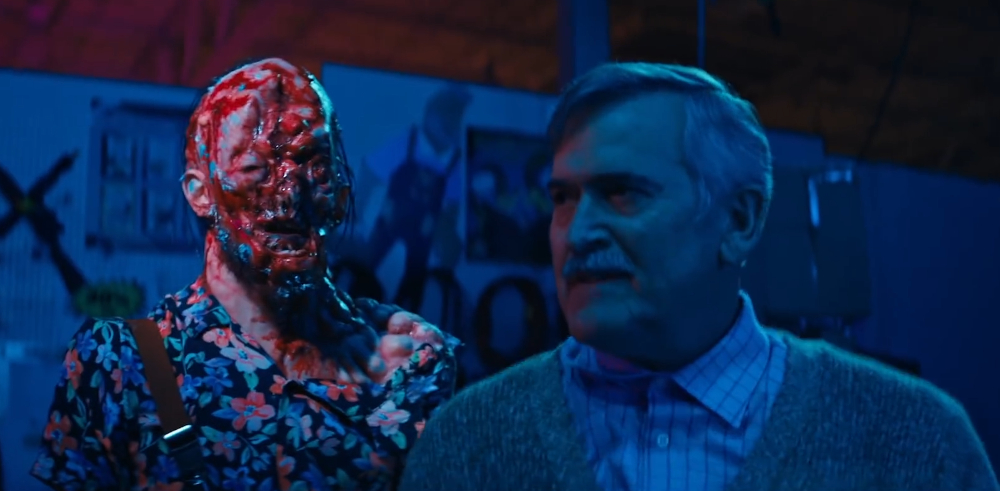 In 2021, it was finally done. The holiday of Black Friday finally got its own horror movie, appropriately titled Black Friday. Starring Devon Sawa, Ivana Baquero, Michael Jai White, and Bruce Campbell, the film is a horror comedy featuring fast, mutated zombies of the alien invasion variety. When a goopy organism crash lands in a toy store on Black Friday, the store's employees must contend with customers (and fellow employees) who become even more aggressive that they already were as they mutate into grotesque, murderous creatures. Black Friday is light, goofy fun with enough laughs and gore to become a post-Thanksgiving cult classic.
More Great Movies to Watch in November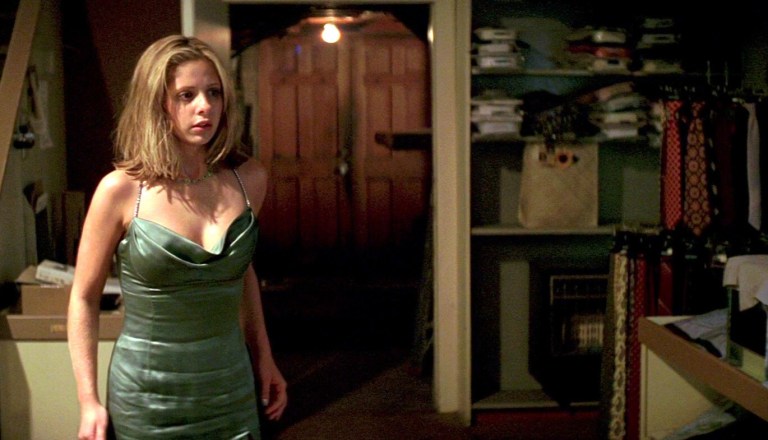 Not done shopping yet? Here are even more movies where a mall or store plays a horrific role.
Further Reading