These Are Best New Horror Movies of 2023 So Far
2023 has been another great year for horror so far. This list is an ongoing ranking of the best horror movies released in 2023.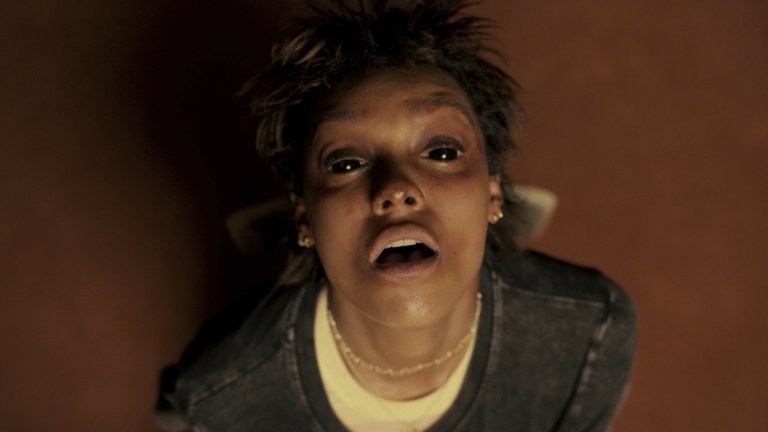 2023 has been loaded with great horror movies! We've already seen the likes of M3GAN, Infinity Pool, Scream VI, Talk to Me, and Evil Dead Rise. And the best could still be yet to come!
What will be the greatest horror movie in 2023? Keep checking back right here as we catalog the very best horror flicks released this year. Movies will be added to the list as we see them, so the rankings will change many times throughout the year. Be sure to add all of these to you "must watch" list. Also, keep track of even more new and upcoming horror movies on our dedicated horror movie tracker page complete with links of where to stream every major horror release within the past twelve months or so.
The only requirement for inclusion in this list as a "new" movie is that it must have its first wide release in North America during 2023. So, some international movies and movies with limited releases prior to 2023 are on this list, but that's because they weren't released widely in North America until sometime in 2023.
The Best Horror Movies of 2023, Ranked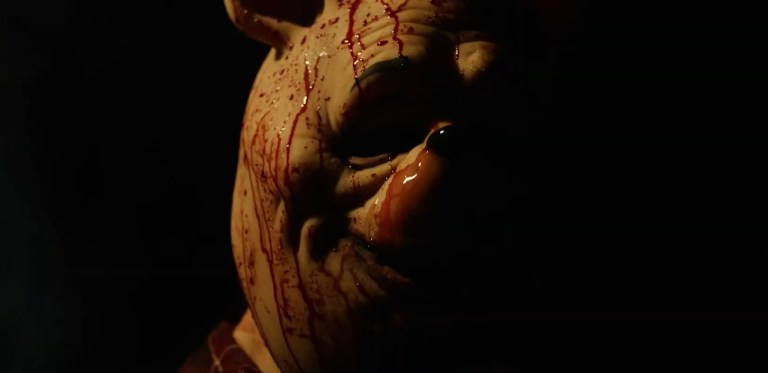 In the 100 Acre Woods, Winnie the Pooh and his friends have gone feral. After Christopher Robin grew up and left them to go to college, the animal/human "abominations" had to fend for themselves. Now Christopher is back to visit his old friends, but he discovers Pooh and Piglet are holding an intense grudge against Christopher and the rest of humanity for the suffering they had to endure after being left alone. Winnie the Pooh: Blood and Honey is a micro-budget slasher with all the tropes that come with that type of movie. It looks and sounds great for its budget, and if all you really want out of the movie is to see a creepy version of Winnie the Pooh kill people, it absolutely delivers.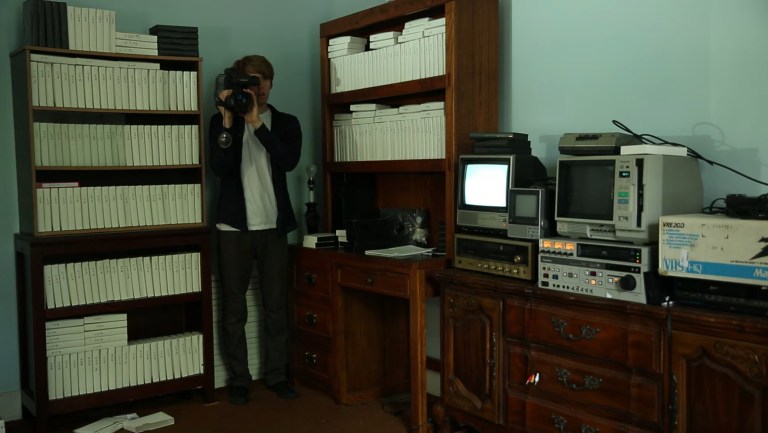 LandLocked is the most unique horror movie of 2023 so far. After the death of his father, Mason visits his old family home which is scheduled to be torn down. While there, Mason finds a VHS camera that can see into the past. As Mason records video in and around the house he grew up in, the images he puts on tape show himself, his brothers, and his parents at various times throughout their past. Unfortunately, with the joy of nostalgia comes the knowledge that those times are gone forever. Director Paul Owens used real home movies from his childhood as the video we see Mason (Paul Owens' actual brother) recording, and that combined with the naturalistic tone give LandLocked a feeling of something that is close to real life, yet just beyond our grasp.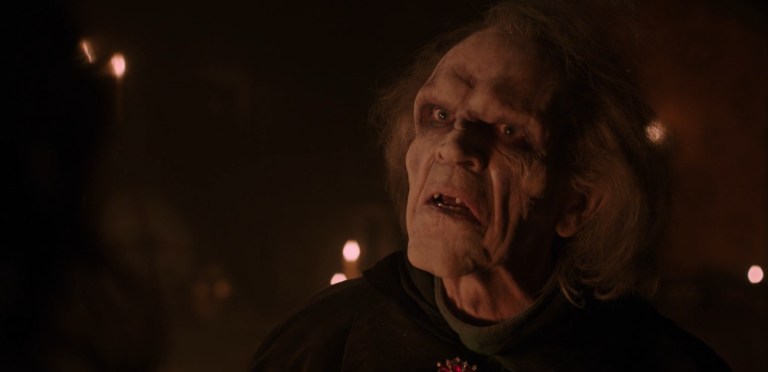 Subspecies V: Bloodrise is a prequel to the Subspecies franchise. It follows Radu Vladislas centuries ago, when he first learned of his vampiric heritage. This long-awaited new entry in the series (Subspecies 4: Bloodstorm was released in 1998) gives fans a welcome return to one of Full Moon Features' most visually striking and memorable worlds.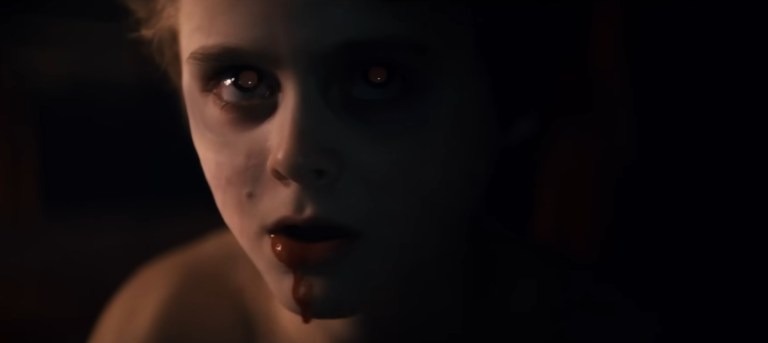 Jess (Michelle Monaghan), a mother, nurse and recovering addict, tries to keep her family together after her son Owen (Finlay Wojtak-Hissong) contracts an unusual illness from a dog bite. Owen and Jess discover that drinking blood is the only thing that keeps Owen's health from immediately and completely deteriorating, so now Jess must make a choice: find a steady supply of blood for her son, or risk her son's life by putting his health in the hands of doctors. Blood is an interesting take on vampire movies that gives vampirism something of a realistic spin while still suggesting that there may be supernatural elements involved.
Jethica is a dark, deadpan comedy about a woman whose stalker finds her even after he's already dead. Jessica (Ashley Denise Robinson) randomly runs into her old friend from high school, Elena (Calle Hernandez), while in New Mexico. The two of them reconnect a bit, and Elena learns that Jessica is running away from a stalker she has back in Los Angeles. Jessica's stalker arrives… but he's a ghost. The rest of the movie is about how Elena tries to help Jessica with her ghostly problem. The humor in Jethica is about as dry as the New Mexican desert Elena lives in.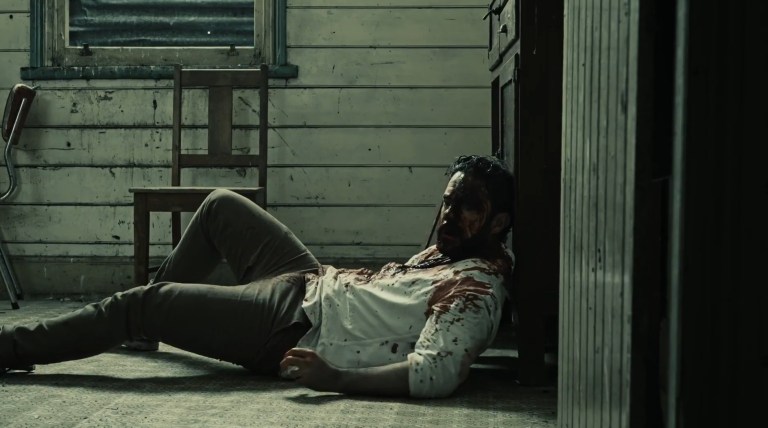 Beaten to Death begins with, unsurprisingly, with a man being beaten. That man is Jack, and his struggle to survive is the focal point of the film. Through subsequent beatings, various attempts to escape, and flashbacks, viewers gain insight into the decisions that led Jack to the situation he is currently in. Beaten to Death is bloody and gruesome, and it is for horror and thriller fans in the mood for something dark and grueling.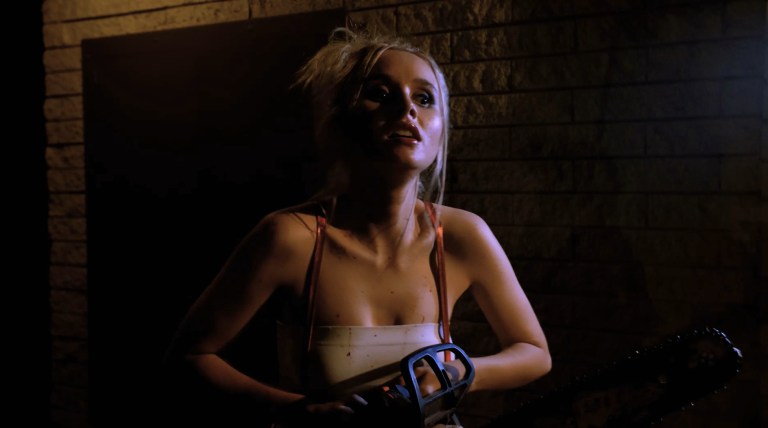 Murdercise is a low-budget slasher comedy made for fans of campy slasher cheese. It can be seen as an homage to low-budget 1980s slashers like Killer Workout (1987) and Death Spa (1989), and admirers of those films will likely get the most out of Murdercise. In the movie, Phoebe is cast in a workout video put together by a mafia boss's wife and a sleazy director. Phoebe just wants to make the best aerobics video she can, but when her fellow cast members don't share her vision, she takes matters into her own blood-soaked hands.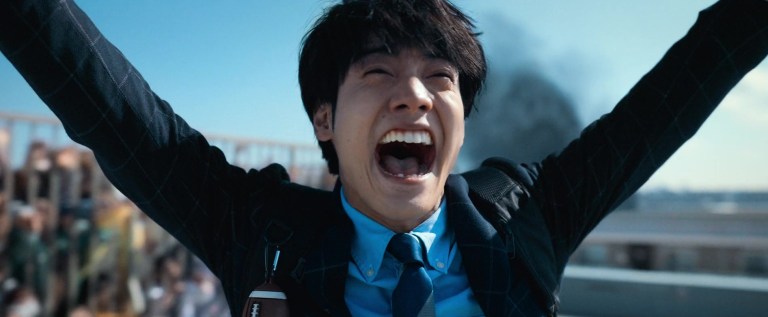 A zombie apocalypse isn't always a bad thing. For Akira Tendo (Eiji Akaso), waking up to a wold overrun with the living dead means he is free from the living hell of his job. Now, he sets out to do everything he ever wanted to do in life before he joins the ranks of the undead. Zom 100 is a cute zombie comedy that can get a bit melodramatic and very silly at times, but it's great for viewers looking for a light and cheerful zombie film.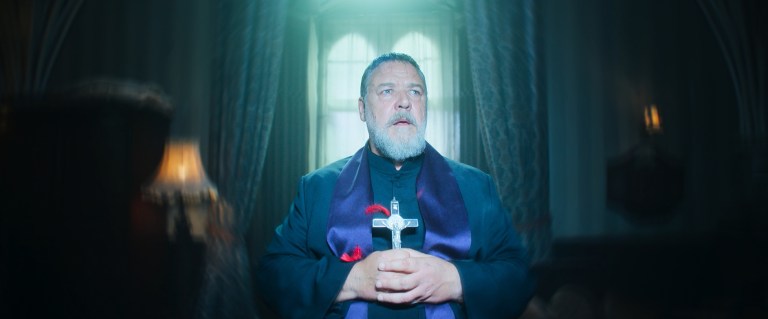 The trailer for The Pope's Exorcist looked like the movie might be incredibly campy, and though the movie does get fairly silly in its depiction of an exorcism performed on a possessed boy in Spain, it might've been even better if it had leaned into into the campiness a bit more. As it is, The Pope's Exorcist is a good time thanks in large part to the always-charismatic presence of Russell Crowe.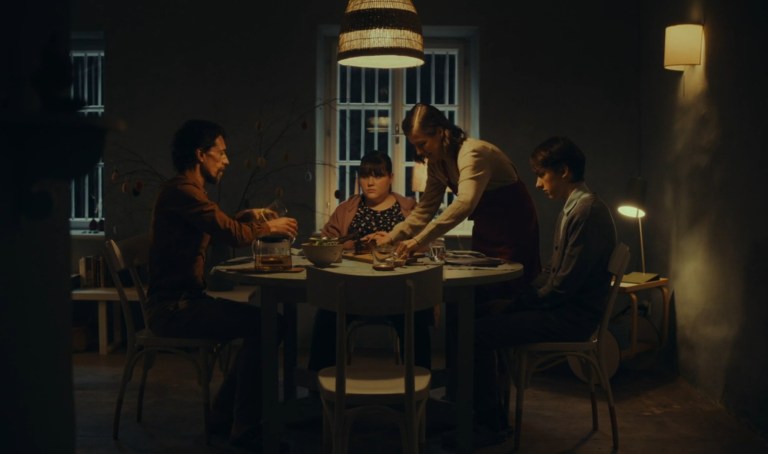 Family Dinner has a creeping, measured pace that won't work for some viewers, but if you like slow-burn psychological horror, then Family Dinner provides a feast. Simi (Nina Katlein) is a young woman who wants to lose weight, so she decides to stay with her nutritionist aunt in her country home for a few days. Simi slowly discovers that there is something unusual about her aunt and her aunt's family, but that realization may come too late. Though sometimes referred to as a mystery, one of the best things Family Dinner does is to tell the audience almost exactly what's going to happen, and then forces them to watch as the characters make agonizing decisions.
The Boogeyman is a supernatural creature feature in the vein of films like Darkness Falls (2003) and Lights Out (2016). Inspired by the 1973 short story of the same title by Stephen King, The Boogeyman is about two girls, Sadie and Sawyer (Sophie Thatcher and Vivien Lyra Blair), grieving the death of their mother. Their father, Will (Chris Messina), has become emotionally distant after the tragedy, and when the girls begin encountering a monster that lives in the dark, they believe they have to face it on their own. The Boogeyman tries for some heavy emotional metaphors from time to time, but in the end it becomes a monster movie that is good, yet doesn't always live up to its potential.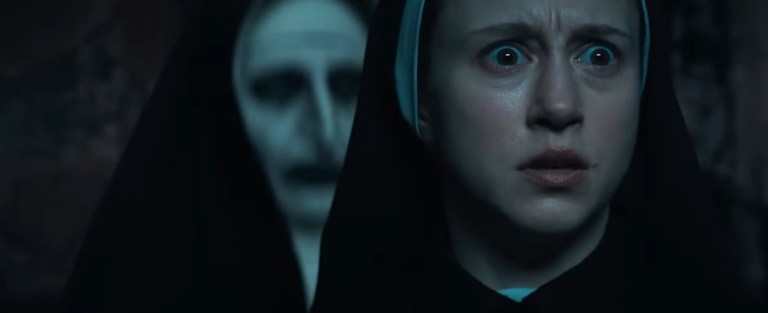 The Nun II improves on its predecessor, 2018's The Nun, providing a better story, better characters, and a more interesting overall appeal. This followup picks up the story of The Nun a few years later, and it involves Sister Irene tracking the demon Valak's activities after it escaped from the monastery she though she'd sealed it in. The story does take a backseat to the scares much of the time, but the spectacle of it all is fun. The connections to the wider Conjuring franchise are also nice treats for big followers of the entire series.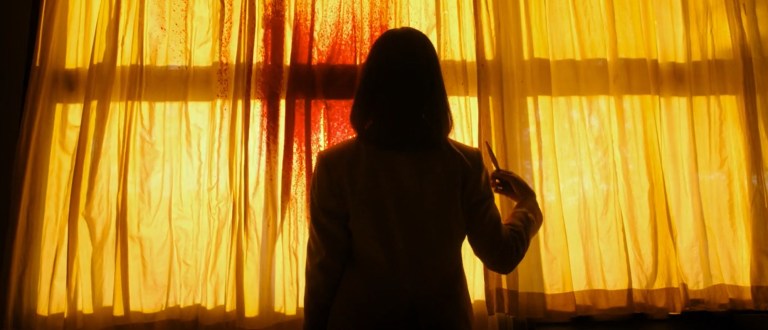 Seemingly inspired by the "battle royale" subgenre, Signal 100 is a Japanese thriller that contains lots of blood, violence, and high-school drama. A group of students are hypnotized by their teacher so that whenever they or their classmates perform certain actions, they are compelled to immediately commit suicide. There are 100 "signals" that trigger the suicide conditioning, and those are what the students have to figure out if they want to survive through the night. Signal 100 is a bit campy and doesn't always make absolute sense, but it's still a whole lot of fun.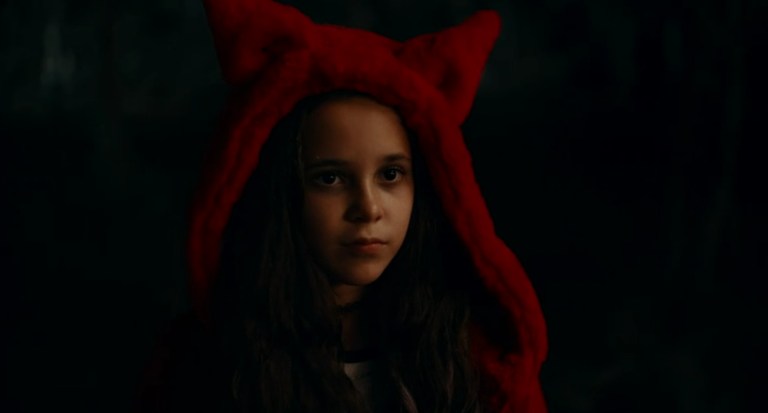 There's Something Wrong with the Children is like The Bad Seed (1956) crossed with a sci-fi monster movie. The story follows two married couples vacationing in neighboring cabins in the woods. One couple has kids, a young girl and boy, and the other couple is childless. The kids begin acting oddly after they visit a strange pit in the woods, and the four adults are in for a day and night of terror as the children become increasingly dangerous. The movie throws in a bit of psychological horror as the plot unfolds, but in the end There's Something Wrong with the Children turns out to be a good monster movie with a few really nice twists.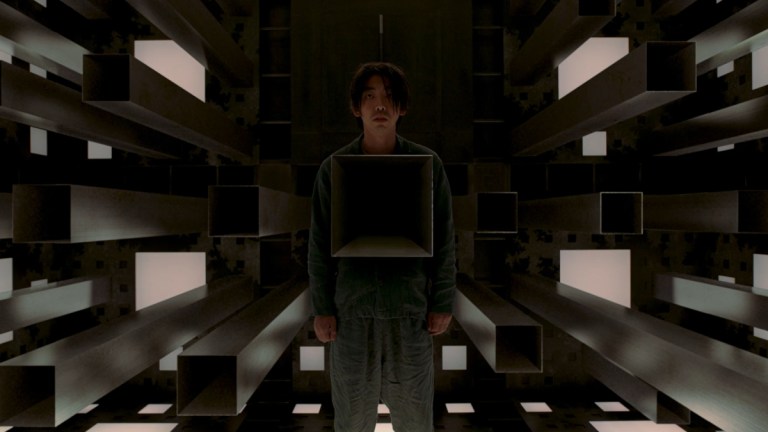 Originally released in Japan in 2021 and finally brought to North America in 2023 via Screambox, Cube (2021) starts off with a similar setup to the original. Six people wake up inside a giant cubic room with six doors, only to discover that each door leads to another room that is nearly identical. As they try to find a way out, they must contend with deadly traps while trying to work together despite clashing personalities. When compared to the original, this Japanese version heightens the emotional drama of its story while playing little more loose with the rules of the traps.
When Eden attends a party thrown at the house of her school's resident rich-kid, she doesn't know her night will turn into a fight for survival. In something akin to a reverse home invasion movie, Eden becomes trapped inside the house as three of her classmates try to get back a phone that contains a video incriminating them in a horrific crime. With tense action and surprising twists, You're Killing Me is a great choice for fans of thrillers.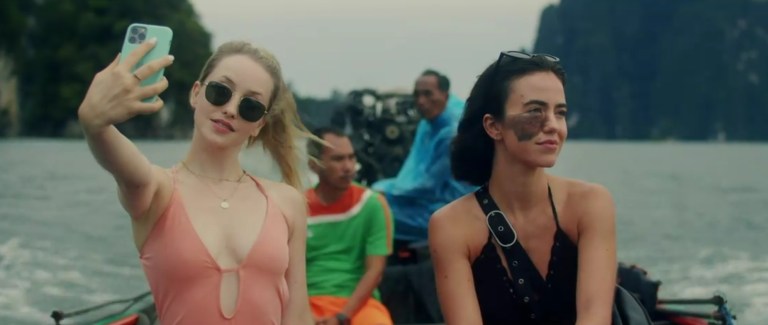 Influencer is a twisty thriller the begins by following an influencer, Madison (Emily Tennant), on a trip to Thailand. Her cheerful social media posts are in stark contrast to her lonely and solitary experience. Madison's working vacation starts to turn around when she meets a mysterious young woman named CW (Cassandra Naud), but CW's words and actions hint that her true intentions for Madison might not be completely on the level. Influencer is tense and engaging, and its twists will likely surprise most viewers.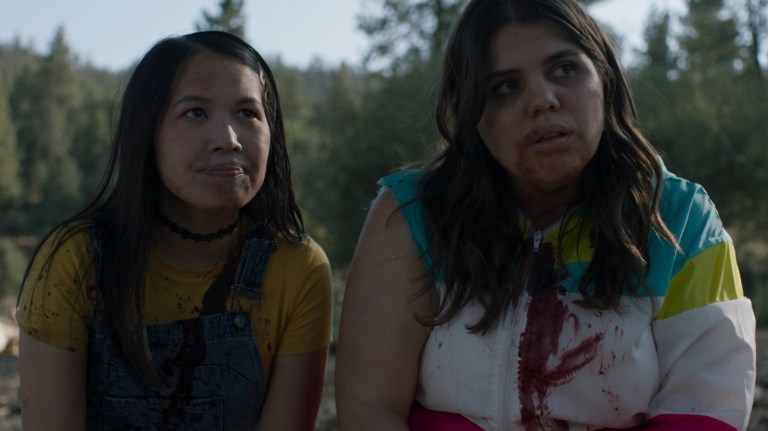 Shaky Shivers is easily one of the best comedies of 2023. The movie opens with friends Lucy and Karen preparing to deal with a major problem. Lucy was cursed by woman with leaves and twigs in her hair, and now Lucy believes she will turn into a werewolf. She does turn into a werewolf, but that is only the beginning of a series of misadventures Lucy and Karen have as their shared supernatural problems get worse and worse. Shaky Shivers is often hilarious, and its monster effects (there are more monsters than just a werewolf) are quite good.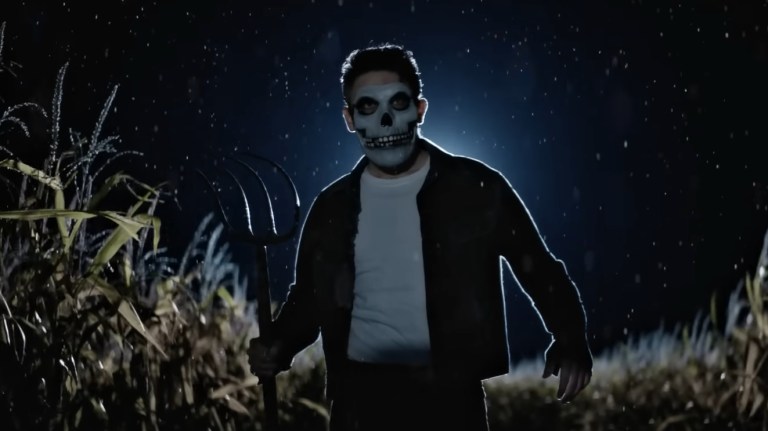 Dark Harvest is kind of like The Purge mixed with It's the Great Pumpkin, Charlie Brown. In a small, isolated town in 1963, the teenage boys of the population take part in an annual tradition near Halloween. They are locked in their rooms for a few days to make them hungry and angry, then they are let loose to hunt and kill a pumpkin-headed monster that rises from the town's fields once a year. It's an odd premise, but it makes enough sense when you let the movie carry you along with it. Dark Harvest also looks really nice, and the monster-filled violence is highly entertaining.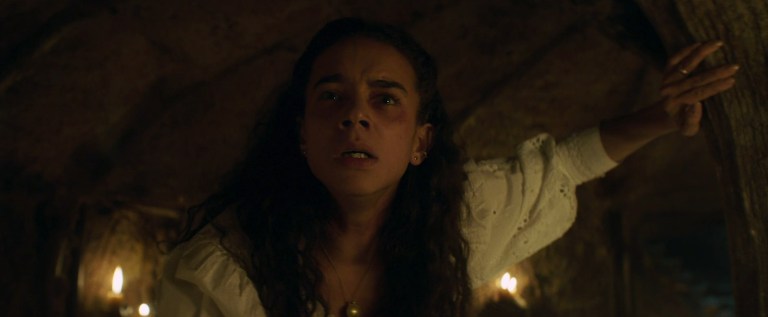 Unwelcome feels like a glorious throwback to the time in the 1980s when horror movies with tiny creatures were all the rage. Hannah John-Kaman stars as Maya, a pregnant woman who, with her husband Jamie (Douglas Booth), move from a small London apartment to a large house in a small village in Ireland. The move comes after a violent home invasion, so Maya and Jamie are hoping to start a new life free of fear. Unfortunately for them, they are now living next to woods where murderous goblins known as Redcaps are said to live. With good performances and a great mixture of practical and digital effects, Unwelcome is campy, bloody, and super fun.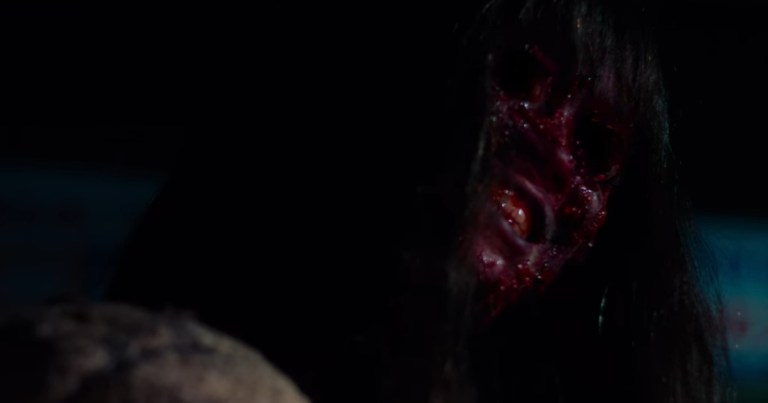 Released on Netflix, Re/Member is a Japanese horror movie that uses a time-loop structure like Happy Death Day (2017) and Groundhog Day (1993). Six high-school students are chosen and forced to relive the same day over and over. The only way to break the time loop is by finding and reassembling all of the dismembered body parts of a young girl killed years ago. A "red person," the spirit of the young girl, stalks them during their scavenger hunt, murdering the students in horrible ways, only for them to wake up and repeat the process until they complete their goal. With just enough high-school drama, lots of blood, and a creepy monster, Re/Member is an entertaining teen horror movie.
M3GAN needs no introduction to horror fans. From her viral dancing to her cheerfully blunt attitude, the killer doll landed in theaters in January to high praise. M3GAN became the first horror hit of 2023, and the film's success reaffirmed the value of PG-13 horror while also guaranteeing a sequel (coming in 2025). That said, the unrated version is even better. Is M3GAN the beginning of a franchise that will one day rival Chucky's decades of killer-doll dominance? Time will tell, but for now, people can't seem to get enough of M3GAN.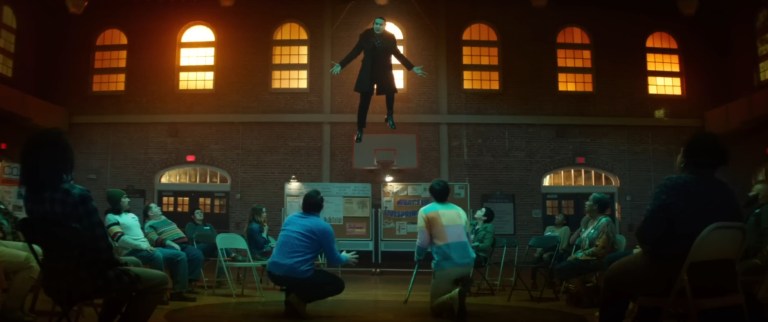 Prior to this year, if fans of Universal's classic Dracula (1931) were to think what a movie about Dracula's servant Renfield might look like, Renfield probably isn't what they would conjure in their mind. That's not a bad thing though. Renfield is a fun movie that works well as a silly and light comedy. It is a cross between a horror comedy and a crime thriller, and it is held together by a strong cast. Nicholas Hoult and Awkwafina are a great leading pair, Ben Schwartz is entertainingly goofy as a crime boss's son, and Nicolas Cage is the best as a maniacal version of Count Dracula. Renfield is mostly all about laughs and bloody action sequences, and it has a lot of fun delivering both.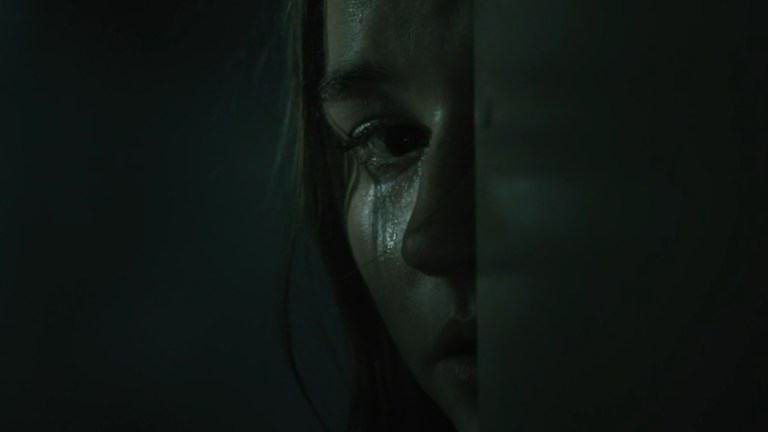 No One Will Save You is a nearly wordless exercise in home-invasion, psychological, and sci-fi horror. Brynn lives alone in a large house on the outskirts of a small town. She maintains a solitary existence, with something in her past keeping her from interacting with other people and keeping them from interacting with her. One night something enters her home. Something alien. The ending of No One Will Save You might be divisive for some, but the tense action leading up to the finale is excellent.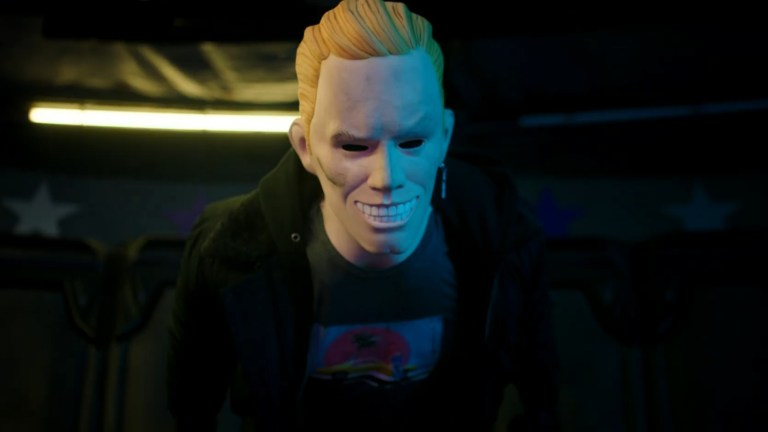 Kiernan Shipka stars in Totally Killer as a teenager, Jamie Hughes, who travels back in time while attempting to escape from a masked "Sweet Sixteen Killer." Jamie lands in 1987 just days before the Sweet Sixteen Killer is going to have his first murder spree in which he will kill the friends of Jamie's mother. Now Jamie is in a race against time to stop the killer while finding a way back home before she is trapped in the past. Totally Killer is fueled by nostalgia and jokes, both of which work well more often than not.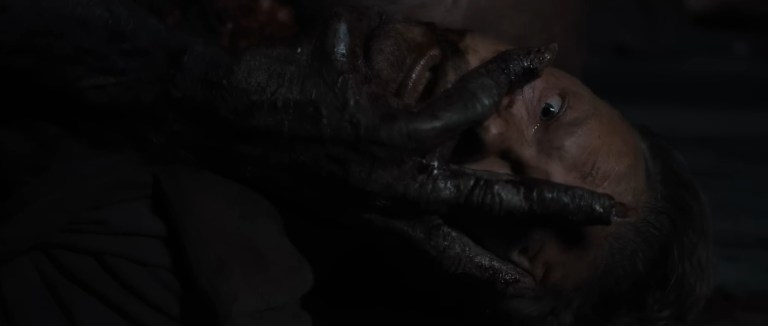 Based on the chapter in the novel Dracula in which the titular vampire travels by ship to England, The Last Voyage of the Demeter is a monster movie in the vein of Alien (1979) in which a small group of people are trapped in close quarters with a deadly monster. The story focuses on Clemens (Corey Hawkins), a man trained as a doctor but not allowed to practice because of the color of his skin. Clemens joins the crew of the Demeter, the ill-fated ship carrying a monstrous version Count Dracula. Dark and gory, The Last Voyage of the Demeter does an admirable job of crafting a new spin on an under-explored part of Dracula's legacy.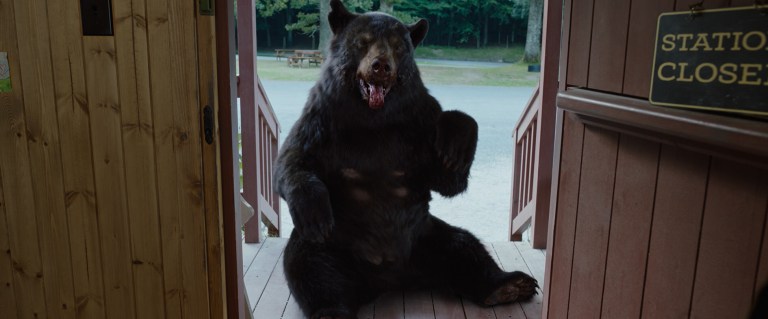 Directed by Elizabeth Banks, Cocaine Bear is a silly animal-attack movie about a bear high on copious amounts of cocaine. The movie's goal is to feel like a bigger-budget B-movie, and it certainly achieves that goal. With brutal bear attacks filled with gore and a cast full of cartoonish characters, Cocaine Bear is a great movie when you want to turn your brain off and watch something dumb and violent.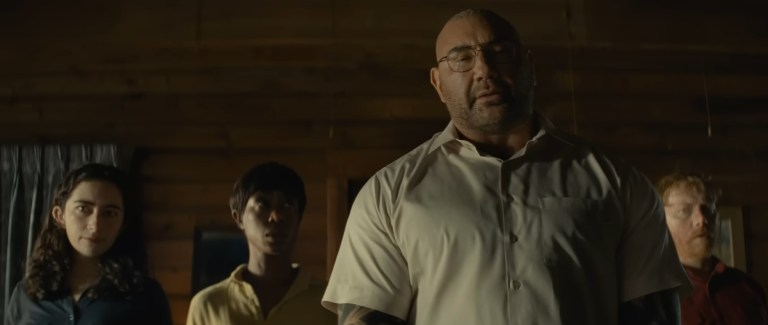 M. Night Shyamalan's Knock at the Cabin poses an impossible question: would you willingly choose to sacrifice a member of your family to save the world? Relying heavily on themes of religion and the supernatural clashing with skepticism, Knock at the Cabin is more of a philosophical mystery than it is a horror movie, but there are some horrific things that happen in the film. The movie is filled with great performances, with Dave Bautista in particular standing out as a man who is endearing, frightening, chilling, and sad all at the same time. Knock at the Cabin is inspired by the novel The Cabin at the End of the World by Paul G. Tremblay.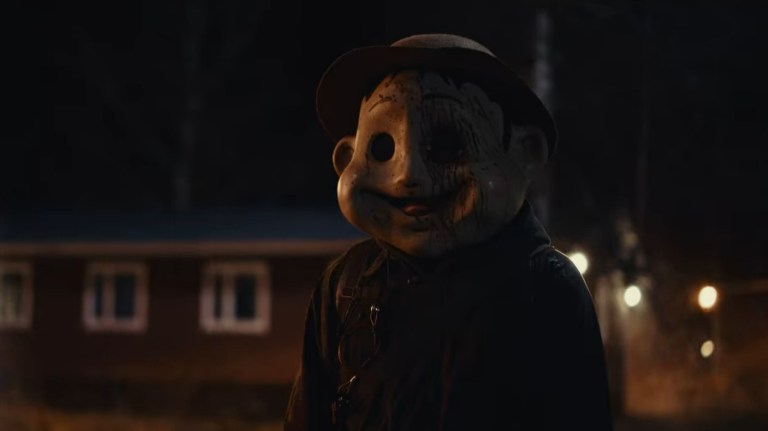 The Conference is a good Swedish slasher movie with a nice balance of comedy and horror. The kills can be brutal, and the funny parts aren't so campy that they make the movie an all-out comedy. It is about a group of co-workers who travel to a remote resort for a team-building retreat, but a mysterious killer in a mask shows up to take them out one by one. It has a classic feel that will satisfy longtime slasher fans, but it also has a few clever twists that keep it from being a stale retread of so many slashers that have come before.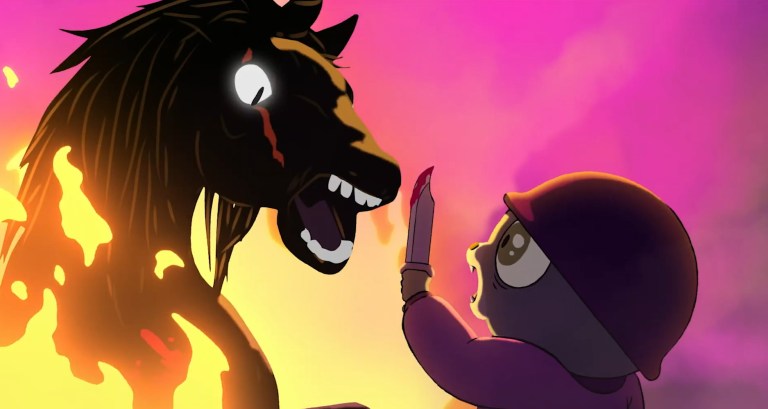 Unicorn Wars is a beautiful and horrific movie. It is funny and disturbing. Cute and cruel. The usage of candy-colored animation to tell a story about fascism, religious fanaticism, deep-seated family trauma, and other related themes is a bold decision, and it works fantastically. There is a lot going on in Unicorn Wars, but the main thrust of the narrative follows two teddy bear brothers: Bluey (or Azulín) and Tubby (or Gordi). The brothers are recruits in a teddy bear army that is fighting a generations-long war against its hated enemy, the unicorns. The war, based on lies and religious doctrine, brings out the worst in Bluey who is driven to perform increasingly sadistic actions while the good natured Tubby watches in horror. With extreme violence and mature themes, Unicorn Wars will stand the test of time as one of the most unique and intriguing war/horror movies ever.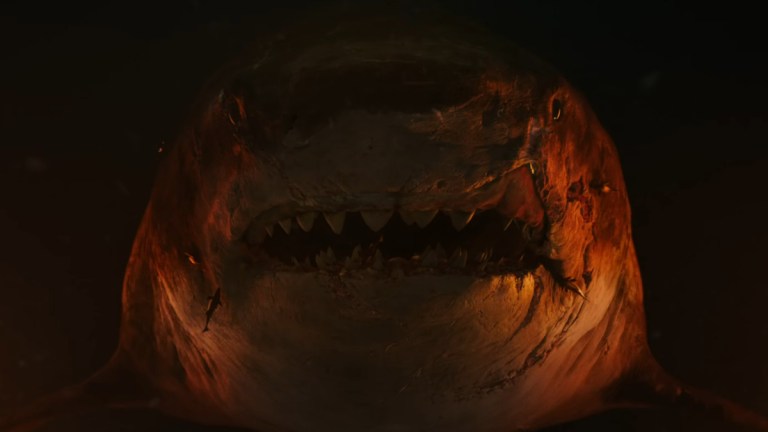 Meg 2: The Trench is like two movies in one. For about the first half of its runtime, it is a survival horror film about a group of people led by Jonas (Jason Statham) who accidentally uncover an illegal mining operation deep underwater. Then, when the survivor make it to the surface, the movie turns into an over-the-top action movie with aquatic monsters, ridiculous sequences, and lots of people getting eaten. All together, it's great fun for people who enjoy cheesy shark/monster movies.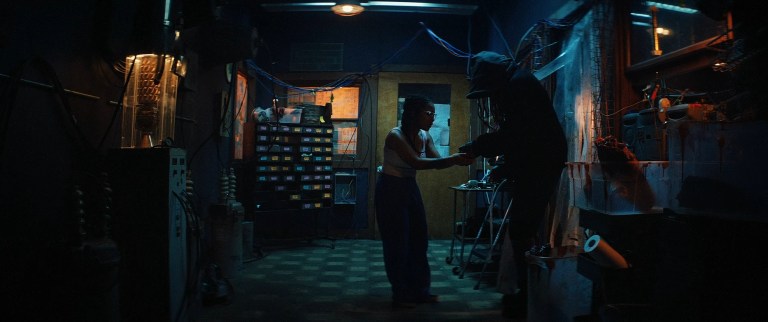 Vicaria (Layla DeLeon Hayes) is a brilliant young woman living in a community that is constantly under the shadows of drugs and violence. Her mother died when Vicaria was a child, and her older brother Chris (Edem Atsu-Swanzy) was recently killed after falling into a life controlled by a local gang. Determined to cure the disease of death, Vicaria uses her scientific mind to bring Chris back to life, but how will he react to a world that already saw him as a monster before he was killed and resurrected? From writer/director Bomani J. Story, The Angry Black Girl and Her Monster is a visually interesting movie that presents relevant storytelling through a monster-movie aesthetic.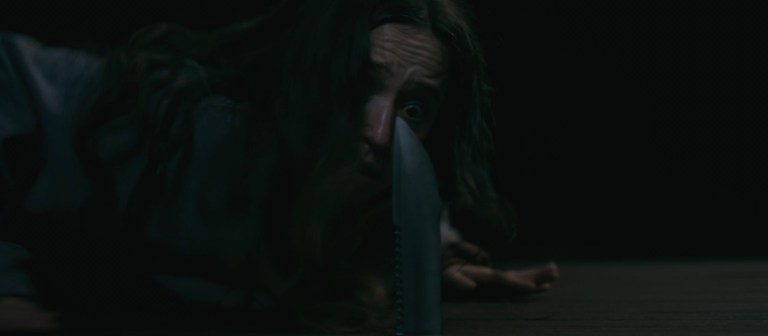 Timely horror can be a tricky thing to pull off. Released on Peacock in January of 2023, a movie about masks and self-quarantine could very easily turn people away if this highly-charged topic isn't handled well. Thankfully, Sick gets just about everything right. Sick stars Gideon Adlon and Beth Million as Parker and Miri, two friends who are spending quarantine in Parker's family lake house. Their first night in isolation turns deadly when a masked man with a knife arrives. Sick is a straightforward slasher movie with great chases, good kills, and just enough dark comedy to make it fun.
The Top 10 Best Horror Movies of 2023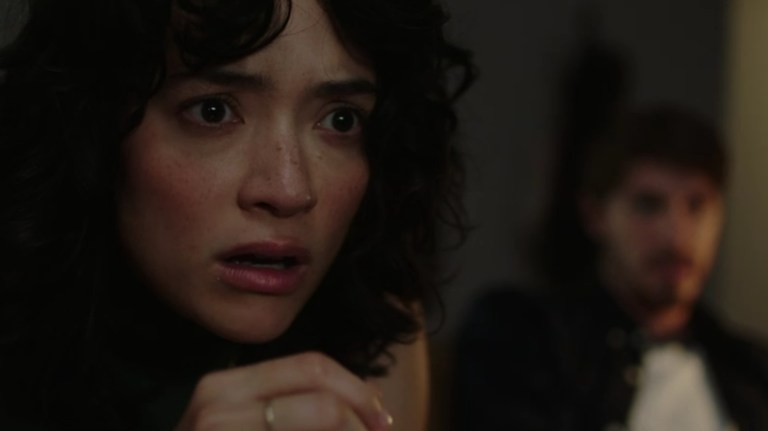 Sky and Cam buy a duplex to live in, knowing it used to be owned by a notorious voyeur and serial killer. The previous owner, known in true-crime media as The Slumlord, is presumed dead, but Sky's growing obsession with The Slumlord's story brings up fears the he might still be alive and watching. Meanwhile, Cam discovers that their new home still has expertly hidden cameras throughout, and he discovers a secret bunker that allows him to spy on his new neighbors. 15 Cameras is built upon the tension created by the obsession of watching others while fearing you're being watched yourself, and it executes its tension extremely well.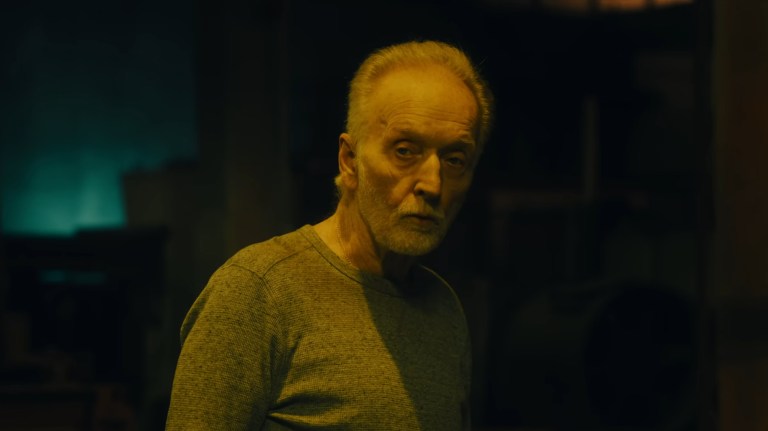 Saw X distills the sprawling Saw franchise down to its most interesting parts: John Kramer, Amanda Young, and bloody traps. Set between Saw (2004) and Saw II (2005), Saw X eschews the convoluted drama that grew out of control in the continuing sequels, and it instead focuses on showing us a different side of the Jigsaw Killer. Kramer has never been this sympathetic, and that serves to heighten the intrigue for a character, a villain, filled with contradictions that feel so agonizingly human. Also, at times the gore borders on ridiculous which is also fun.
With its pop-culture references and its characters who are fully aware of horror movie tropes, The Blackening is a slasher comedy that is a bit like Scream, but with a much stronger emphasis on comedy over horror. And, most importantly, The Blackening skewers horror cliches from the perspective of an all-Black main cast. The best moments in The Blackening nearly all come from the banter between its lead actors who genuinely feel like longtime friends riffing and ragging on each other throughout the deadly ordeal they find themselves in.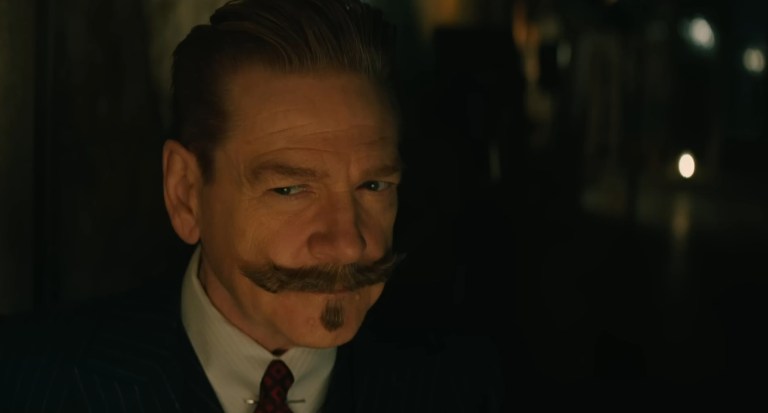 More non-horror film franchises should take a chance on the genre. A Haunting in Venice is the third murder mystery in the series featuring Kenneth Branagh as the literary detective Hercule Poirot, and it is the first of the series to attempt a spooky atmosphere. In the film, Poirot is retired from detecting, but he is convinced to attend a Halloween party with the enticement that he can help expose a popular spiritual medium as a fraud. A murder occurs, and Poirot can't help but attempt to solve the case. To complicate matters, Poirot's logical mind is tested by ghostly happenings throughout the night. A Haunting in Venice is a classical whodunnit that looks gorgeous and fits in perfectly with the Halloween season.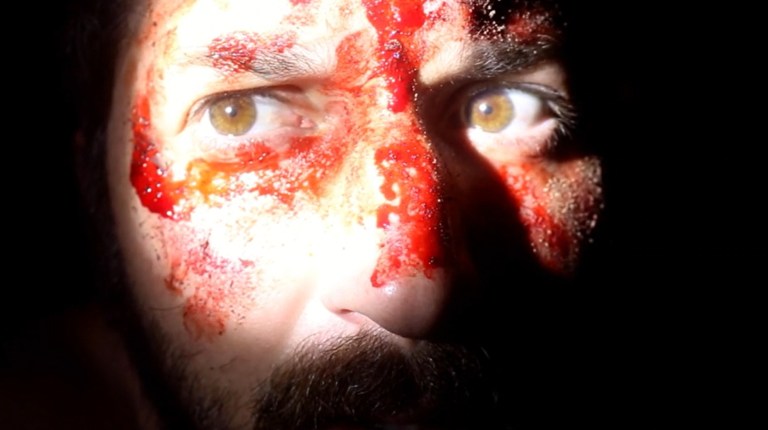 The Outwaters is a mesmerizing found-footage movie that emphasizes visceral terror over plot. Four friends venture into the Mojave Desert to shoot a music video. While camping in the desolate area, they begin to encounter strange, inexplicable phenomena. Their trip then turns into a nightmare as they become separated and pursued by… something in the desert. The Outwaters won't be for everyone, but for those interesting in a grueling experience of first-person horror that is intentionally disorienting, it's one of the best of the year.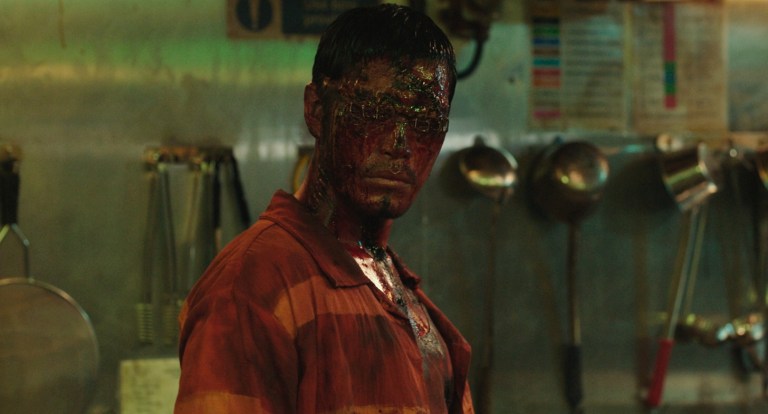 Project Wolf Hunting is likely the goriest movie of the year. It is a sci-fi action horror splatter movie from South Korea, and it is fantastic. A group of dangerous criminals are transported by ship from the Philippines to South Korea, but a plot to break them out of police custody leads to mass murder. To make matters worse, a genetically altered monster of a man is also on board, and his only goal in life is to kill anything that moves. The plot of Project Wolf Hunting is surprisingly twisty, but the main appeal here is the action. The battles are extremely over-the top, with broken bodies flying and blood gushing and flowing in torrents. No one is safe aboard this ship of death.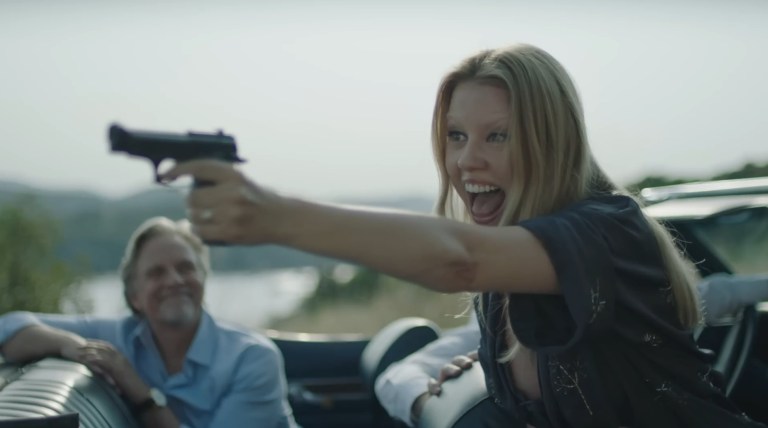 What would you do if you could get away with murder (and any other crimes you can think of)? To oversimplify, that's the basic question posed by Infinity Pool. The film is about a couple, James (Alexander Skarsgård) and Em (Cleopatra Coleman), who run into trouble with the law while vacationing in a foreign country. James is sentenced to death, but the local government offers a special incentive for wealthy tourists that allows them to walk away after certain payments and actions are completed. James then falls in with a group of fellow tourists, led by Gabi (Mia Goth), who take full advantage of their privileged status by going on binges of sex, drugs, and murder. Infinity Pool is uncomfortable and grotesque, and it's the kind of movie that will stick with you days after watching.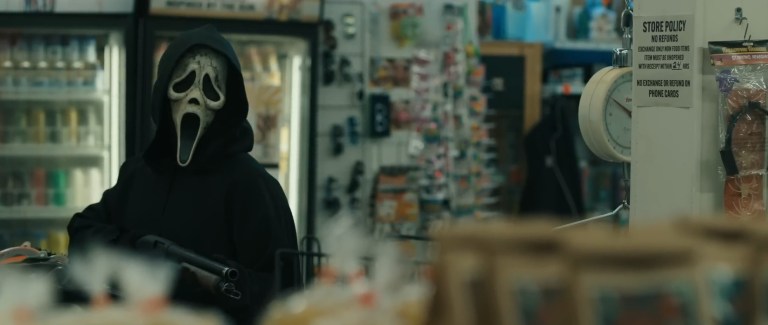 Much like with Scream (2022), Scream VI gives the long-running franchise a fresh feel while delivering a familiar, but hopefully not too familiar, experience. Sisters Sam (Melissa Barrera) and Tara (Jenna Ortega) are living in New York City with fellow survivors Mindy (Jasmin Savoy Brown) and Chad (Mason Gooding) when the Ghostface killings begin again. The movie has enough twists to keep viewers guessing until the end, and there is plenty of gore for fans expecting an increase in violence in this sequel. Tense and bloody, Scream VI is a great time.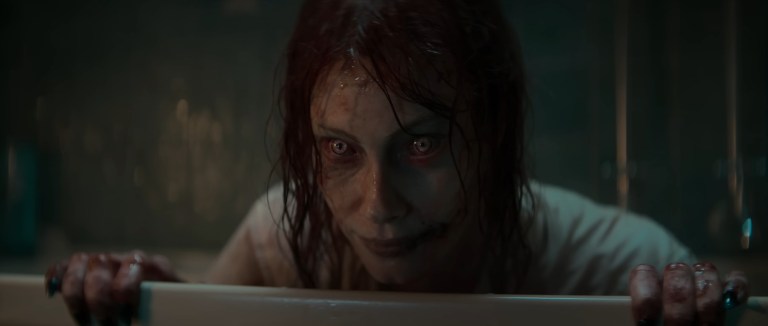 Evil Dead Rise, from writer/director Lee Cronin, is another incredible entry in what is possibly the most consistently awesome horror franchise in existence. For starters, transposing the "cabin in the woods" feel of most of the earlier Evil Dead movies into a rundown apartment building works perfectly. Also, the new story about a woman protecting her sister's children from their Deadite mother works on multiple levels. Perhaps most importantly though, Evil Dead Rise builds its violence and gore to ridiculously fun heights.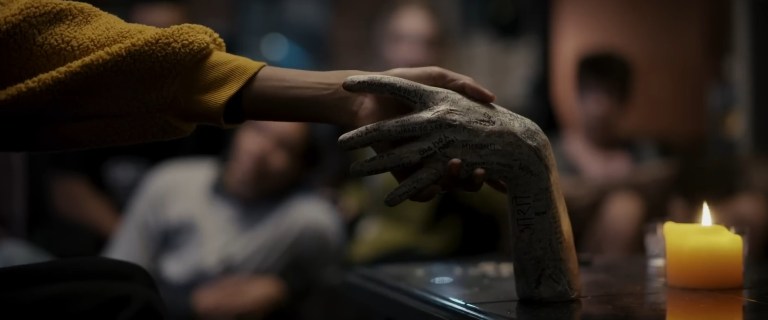 Talk to Me builds upon a familiar possession-movie foundation and shapes it into something completely creepy and effective. At the center of the story is an embalmed hand used by a group of friends as a party game that supposedly opens a door to the spirit world. Mia (Sophie Wilde), a young woman dealing with overwhelming feelings of grief and alienation, finds out that the game is real when a spirit attaches itself to her. Talk to Me is dark and unnerving, and it contains some of the most chilling horror-movie moments of the year.
Horror Movies 2023 Honorable Mentions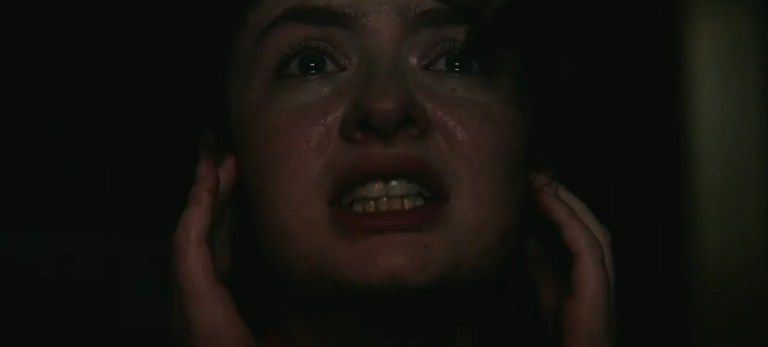 These are the best of the rest. They're new horror and thriller movies that are worth watching, but don't quite make the cut to be called the "best" of 2023.
Related Lists