The Best Beach Horror Movies: Sand, Surf, and Scares
Horror movies set on a beach have a great mixture of fun and scares. Here are some of the very best beach horror movies, ranked.
Movies taking place on a beach come in many different forms. Gidget (1959) and the beach party movies of Frankie Avalon and Annette Funicello inspired a cycle of films that forever associated sand and swimsuits with fun and music. That said, the widespread popularity of beach movies in the 1960s did bleed over into horror with movies like Night Tide (1961) and The Beach Girls and the Monster (1965). Then Jaws (1975) came along and told everyone that beaches can be truly terrifying. Since then, coastal horrors have come along at a slow and steady pace.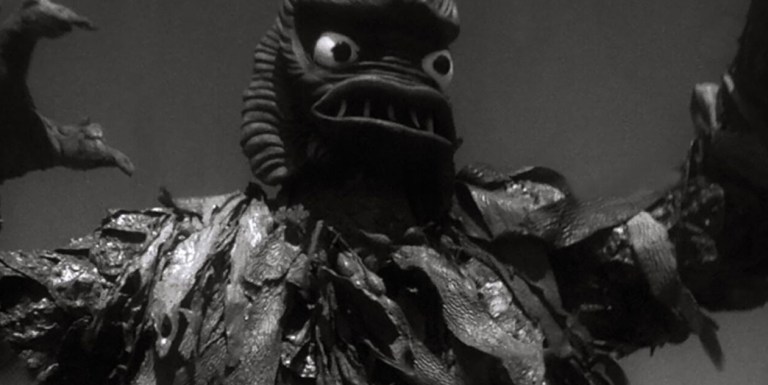 A beach horror movie can come in many forms. Most popular are probably killer shark movies. Creepy Catalog already has an extensive list of shark attack movies, so this list will avoid sharks as much as possible. Also avoided will be underwater horror movies since they often take place near, but not on the beach. Instead, collected here are movies that celebrate the sand and surf of beaches with monsters, murders, nature run amok, and a bit of psychological terror.
The Best Beach Horror Movies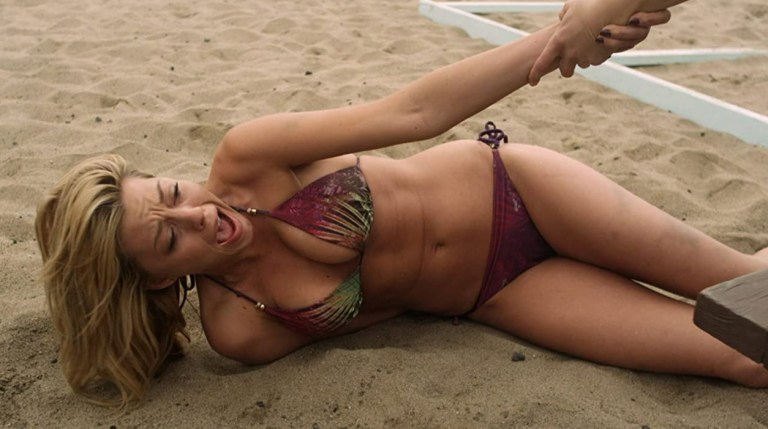 The Sand is a low-budget monster movie with low-quality special effects, but if you like some cheesiness with your horror, The Sand is a nice little beach horror flick. The movie begins with a strange, slimy creature discovered during a beach party. The next day, the creature seems to be gone, but people begin dying whenever they set foot on the beach. Over the course of the day, multiple people are killed by the flesh ripping, tentacled monster hiding in the sand. It's campy and silly, and it's a lot of fun.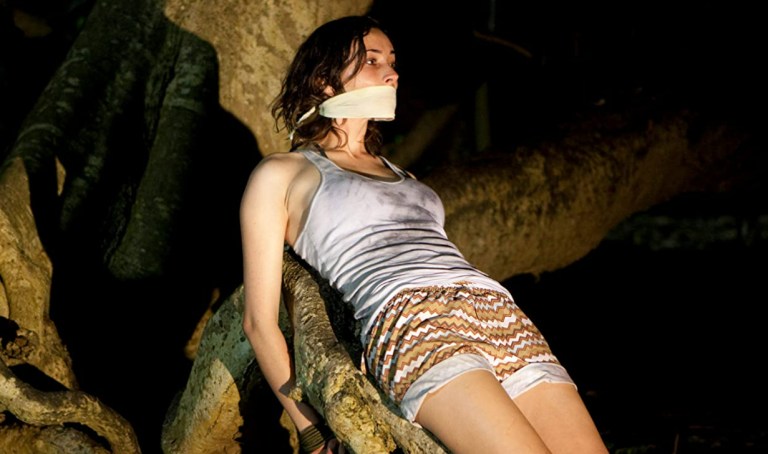 In Uninhabited, Beth (Geraldine Hakewill) and Harry (Henry James) seek out an isolated beach in the Great Barrier Reef for their vacation, but they quickly realize they are not alone. The couple is not only threatened by dangerous locals, but a grave discovered on the island is an indication that an otherworldly presence is also interested in making itself known. Unlike a lot of beach horror movies, Uninhabited has a dark story made for people who don't necessarily want or expect a happy ending.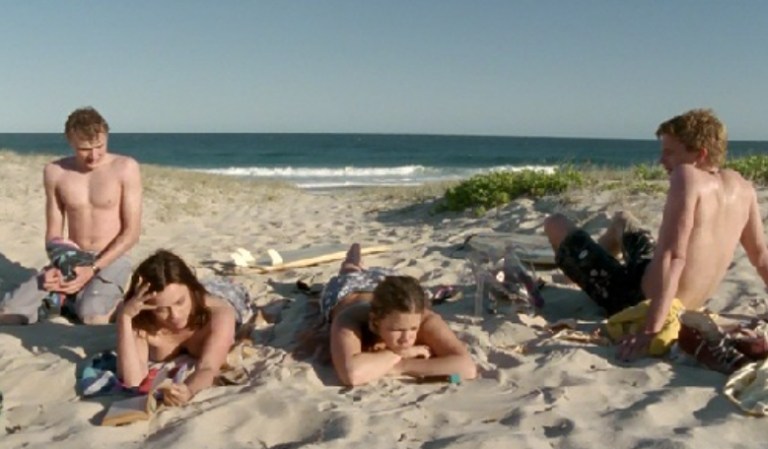 A camping trip on a secluded Australian beach becomes a creepy (and possibly supernatural) nightmare in Lost Things. Four teens encounter an older surfer who warns them to stay away from the beach, informing them that three teens about their age died there before. With an interesting mystery and some well-crafted tension, Lost Things stands out as a beach horror movie that doesn't rely on monsters and mayhem. The movie may end up being a bit too ambiguous for some people, but Lost Things is a low-budget gem.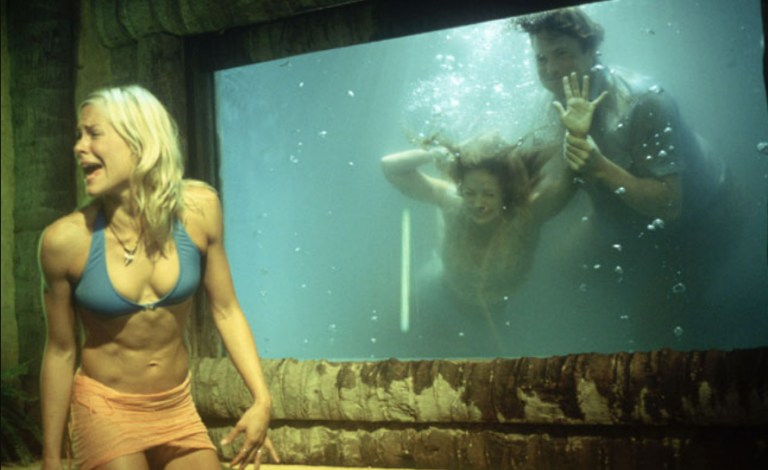 Club Dread is a goofy slasher flick from comedy troupe Broken Lizard, the makers of Super Troopers (2001) and Beerfest (2006). Bill Paxton stars as Coconut Pete, a former musician who now owns a resort on the coast of Costa Rica. An unknown killer targets members of the staff at Pete's resort, leading to a series of wacky murders as the staff try to deduce who the killer is without causing a panic among the guests. If you're a fan of Broken Lizard and haven't seen Club Dread yet, you really should.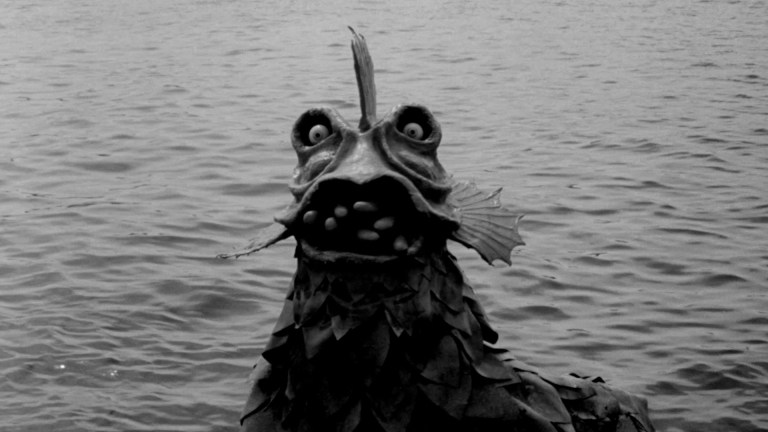 Beach party movies were all the rage in the 1960s, and The Horror of Party Beach capitalizes on the beach movie craze by having plenty of surf music, dance sequences, and cheesy jokes. It also has goofy aquatic monsters with googly eyes and tentacle-filled mouths. The story involves radioactive waste reviving and mutating human skeletons as scaled creatures that are driven to kill people (mostly women). The Horror of Party Beach is a silly horror monster musical from director Del Tenney, the filmmaker also responsible for the beach-adjacent zombie movie I Eat Your Skin (1971)
Something monstrous is hiding in the sand of Santa Monica Beach in horror schlockfest Blood Beach. People and animals are being pulled down into the sand, with most of the bodies disappearing completely. The disappearances along with injuries and recovered body parts eventually lead police to investigate the beach where they make a terrifying discovery. Blood Beach is great fun for lovers of bad movies.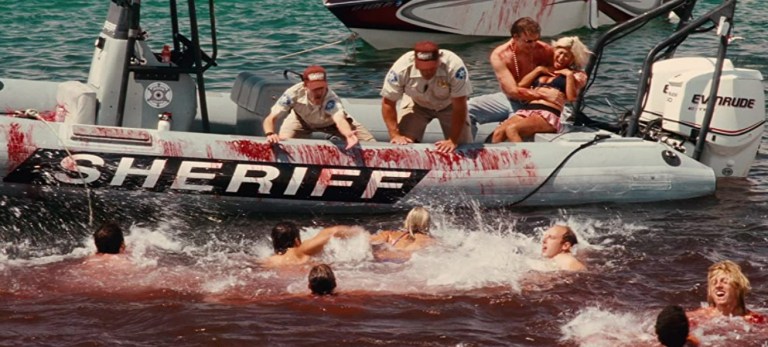 There is lot of blood in the water in director Alexandre Aja's campy animal-attack movie Piranha 3D. An underwater tremor unleashes a school of prehistoric piranha in a lake where a popular resort is hosting a wild spring break party. Partiers in various states of undress are then chewed up by the deadly fish as local officials race to save as many people as they can and fight back against the piranhas. Piranha 3D features a great cast including Elisabeth Shue, Jerry O'Connell, Adam Scott, Christopher Lloyd, Richard Dreyfuss, Dina Meyer, and Ving Rhames.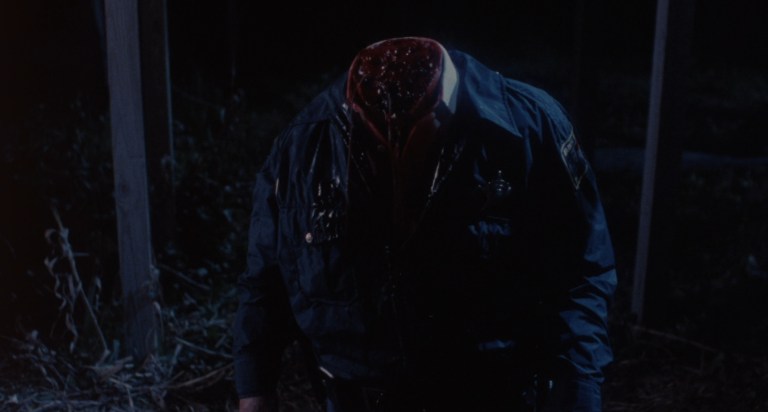 The Mutilator (also known by the title Fall Break) is a bloody slasher movie that came out towards the tail end of the golden age of slashers. The movie takes place in and around a beach house where a group of college students are vacationing. The house is owned by the father of one of the students, and his invitation for his son to spend his fall break at the beach with his friends is part of the father's plan to viciously murder everyone. The story in The Mutilator isn't anything special, but the supremely fun kills easily make it worth watching.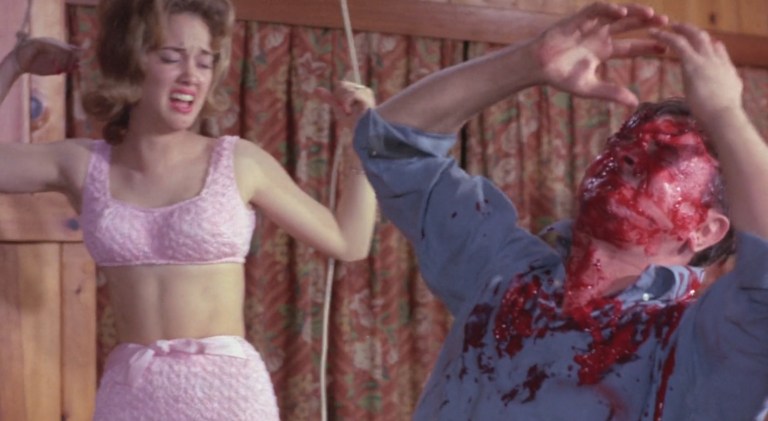 Color Me Blood Red is a fun splatter movie from the "Godfather of Gore" Herschell Gordon Lewis. The movie follows a frustrated artist who is tired of having his paintings ridiculed. One day he discovers that human blood, when used as a substitute for paint, provides the perfect shade of red to make his artwork stand out. Therefore, the only reasonable thing to do once his in-house sources of blood run dry is to stalk and kill people hanging out at the local beach. Like Lewis's other splatter movies including Blood Feast (1963) and Two Thousand Maniacs (1964), Color Me Blood Red is charming for its low production value and copious amount of blood.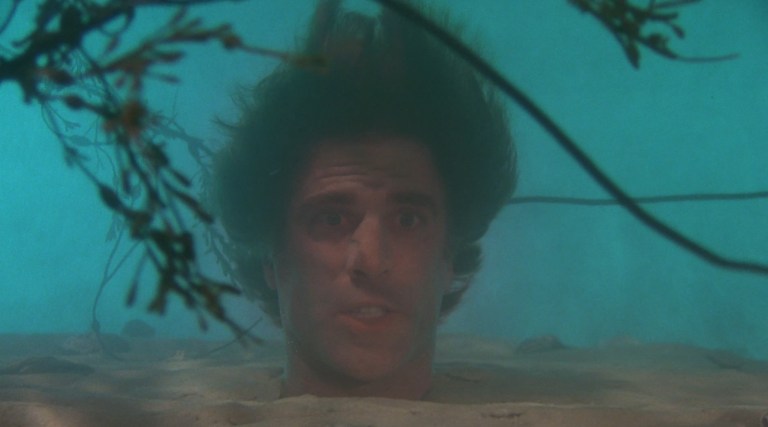 Though Creepshow isn't all about the beach (otherwise it would've ranked higher in this list), the third segment of this horror anthology uses a pair of murders on a beach as its starting point. Titled "Something to Tide You Over," the segment is about a rich man, Richard (Leslie Nielsen), who discovers his wife is having an affair with another man. Richard decides the best course of action is to drown his wife and her lover on the private beach near his house. Richard's plan seems to work at first, but his actions come back to haunt him very quickly. "Something to Tide You Over" is a creepy standout in an anthology of standout horror segments.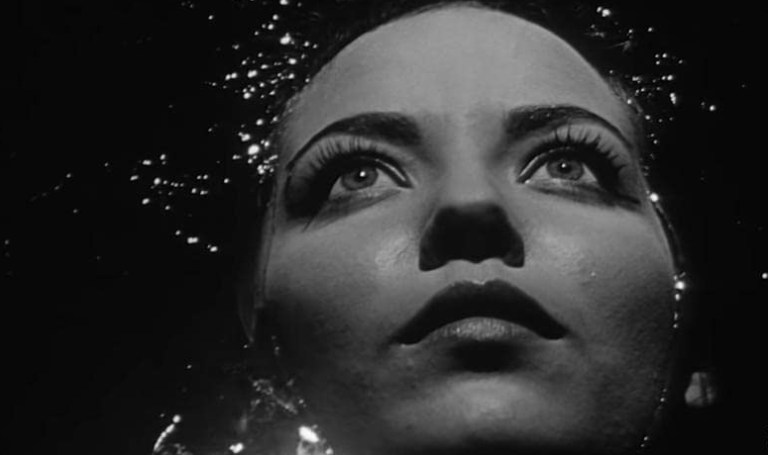 Dennis Hopper stars in Night Tide, a thriller about a sailor named Johnny (Hopper) who falls in love with a potentially dangerous woman who works in a sideshow on the Santa Monica Pier as a mermaid. Locals think the woman, Mora (Linda Lawson), is responsible for the deaths of two of her previous boyfriends, and Mora herself believes she has a connection to a dark legend of the sea. Johnny isn't so sure about Mora's story, but he know that he is drawn to her regardless of the truth. Night Tide has a great atmosphere, and the movie drifts more into horror territory as Johnny is drawn further into Mora's life.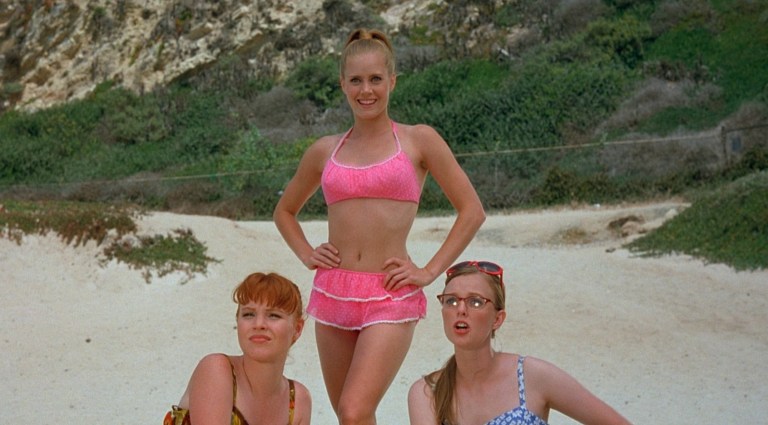 Based on the off-Broadway play of the same name, Psycho Beach Party is an homage and parody of the beach movies of the 1960s. Set in 1962, the movie is about a series of murders in a small town. A young woman nicknamed Chicklet (Lauren Ambrose) thinks she may be responsible, but she isn't the only suspect on the beach. Psycho Beach Party also stars Nicholas Brendon as Starcat, Chicklet's love interest.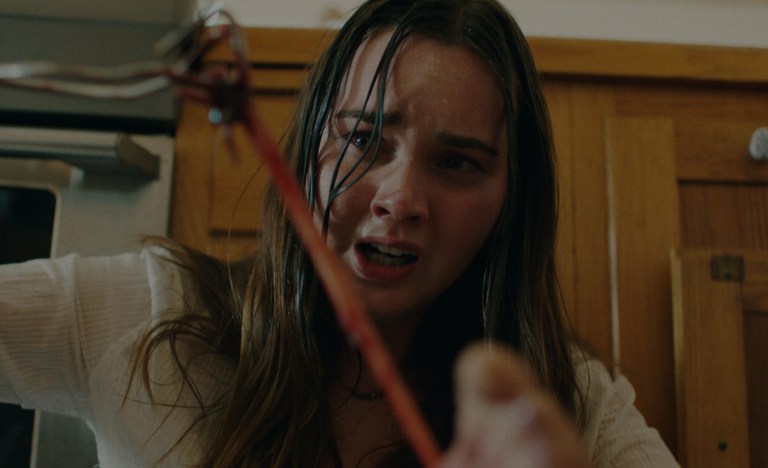 The threat of infection spreads throughout The Beach House, one of the more unsettling beach movies ever made. College dropout Randall (Noah Le Gros) arrives at his father's beach house with his girlfriend Emily (Liana Liberato), only to find that an older couple, Mitch and Jane Turner (Jake Weber and Maryann Nagel), is already staying there. The four of them decide to stay together, but their vacation goes downhill quickly as a mysterious outbreak causes everyone to get sick. The Beach House takes a while to get where it's going, but the gradual buildup leads to some surprising gore and an overwhelmingly bleak atmosphere.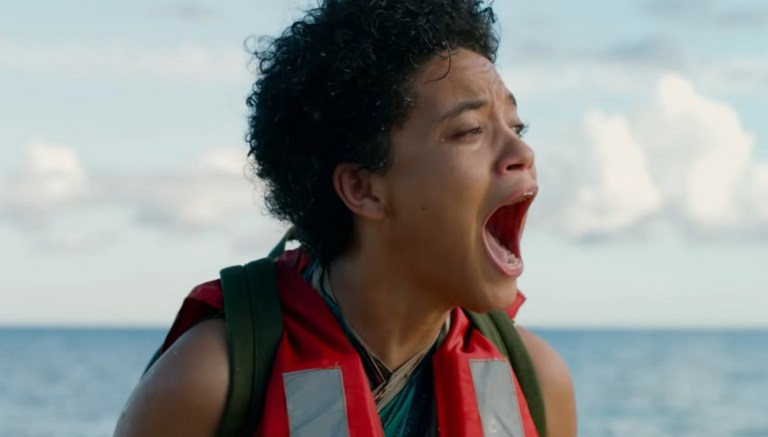 Sweetheart is a well-crafted blend of castaway and monster movies. As the movie begins, Jenn (Kiersey Clemons), one of the only survivors of a sunken boat, washes up on a deserted island. Jenn soon learns that something huge, amphibious, and dangerous is living in the water just off the shore. Over the next few days, Jenn does what she can to survive while trying to find a way to escape the island. Sweetheart is a tense and exciting monster movie with a great emphasis on character.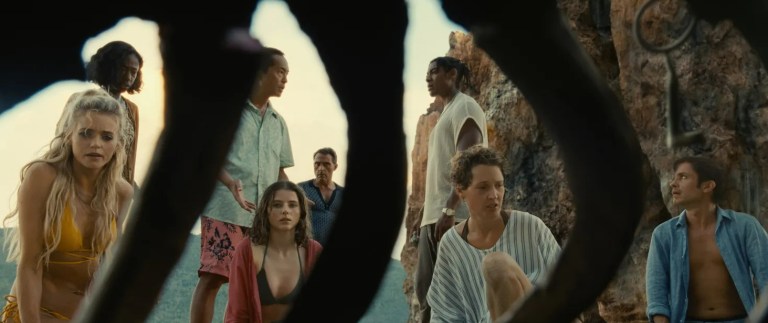 M. Night Shyamalan tackles the ravages of time in Old, a beach movie that feels a lot like a long episode of The Twilight Zone. Guy (Gael Garcia Bernal) and Prisca (Vicky Krieps) are going through a divorce, but they take their two young children to a tropical resort for a final family vacation. They venture to a secluded beach, but they, along with a few other vacationers, discover that they can't find a way to leave. Even worse, everyone is now aging at a rapid pace. Old is an intriguing thriller that brings up some heavy ideas about life and aging. Thomasin McKenzie and Alex Wolff also star.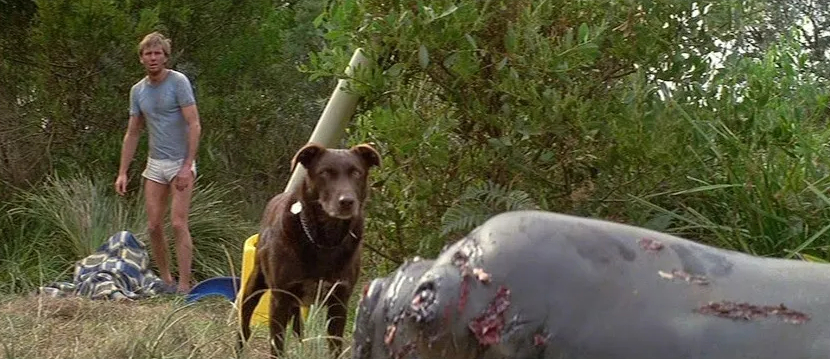 Long Weekend is a fantastic example of a "natural horror" movie. Peter (John Hargreaves) and Marcia (Briony Behets) are a couple whose marriage is falling apart. They go on a camping trip on a remote beach to see if their relationship can be salvaged, but their antagonistic actions towards each other are reflected in the callous ways they treat their surroundings. After killing animals without a care and needlessly destroying parts of the environment, nature decides to fight back. The camping trip is now a fight for survival.
A pair of killers are on the loose in Hawaii in the twisty and fun thriller A Perfect Getaway. Cliff (Steve Zahn) and Cydney (Milla Jovovich) are enjoying their honeymoon as they hike to a secluded beach on the island of Kauai when they hear news about a double murder on the nearby island of Oahu. Continuing their vacation, Cliff and Cydney join up with Nick (Timothy Olyphant) and Gina (Kiele Sanchez) who are hiking to the same beach. Suspicions arise during the journey, making everyone wonder if the killers are following them, or if the killers could already be among them.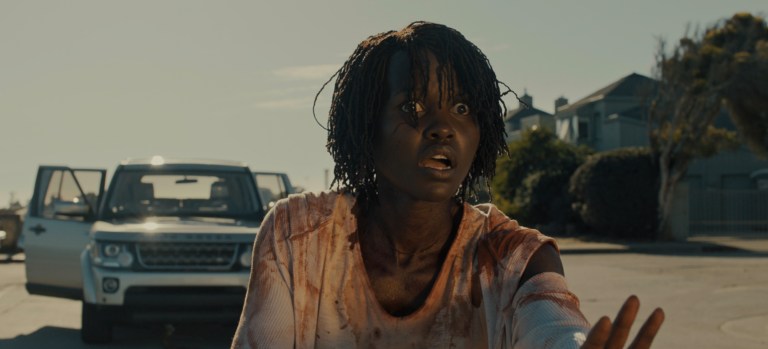 Parents Adelaide (Lupita Nyong'o) and Gabe (Winston Duke) take their children on a beach vacation in Jordan Peele's fantastic horror film Us. Adelaide had a terrifying experience at the Santa Cruz Beach Boardwalk when she was young, so returning to the area has her apprehensive about the family's trip. Her feelings are justified when four people who look exactly like Adelaide and her family enter their house at night. Us is Jordan Peele's follow-up after the incredibly successful Get Out (2017), and this time he adds quite a lot more violence and straightforward horror to his thoughtful style of filmmaking.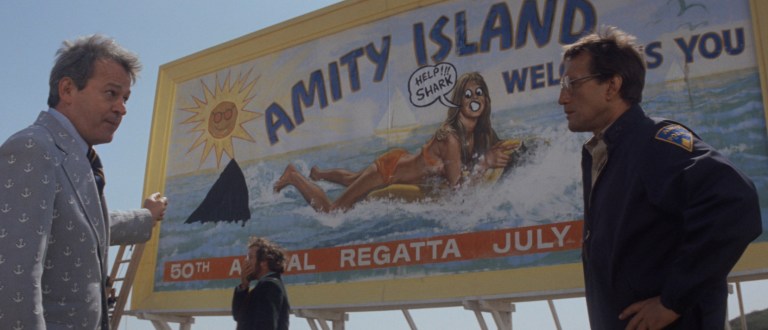 This list has steered clear of shark movies up to this point, but it's difficult to ignore one of the best beach films in horror movie history, Jaws (1975). Scenes from any of the Jaws movies could be cited for inclusion on a list like this, but one of the best has to be the "get out of the water" scene from the 1975 original. It's a perfectly constructed scene of terror that helped traumatize generations of people. However, a personal favorite of the series is the banana boat scene from Jaws: The Revenge (1987). Though the fourth Jaws movie is legitimately laughable, that one scene is wonderfully cheesy and fun.
More Fun Horror Movies on the Beach