The Best Horror Movies on Netflix – Updated January 2022
This list of the best horror movies on Netflix incorporates our favorite picks of what's currently streaming, updated every month.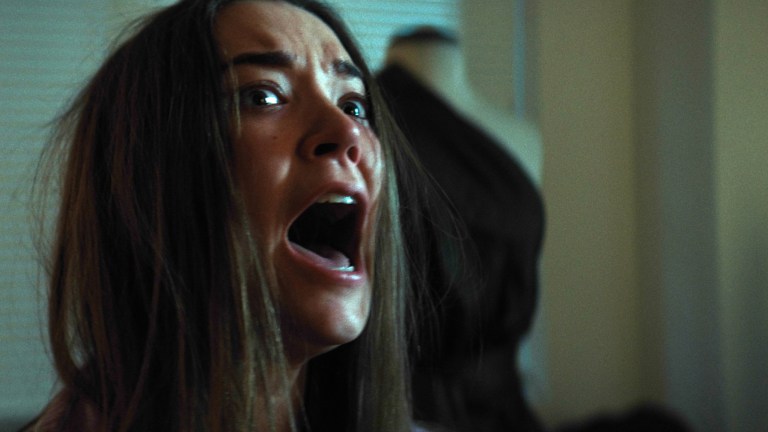 Modern horror fans have the gift and the curse of endless selection. I have personally scrolled Netflix for over an hour without finding anything satisfactory to watch. This list is an ongoing collection of GOOD horror movies currently streaming on Netflix. Every month we'll update this post with what's coming to Netflix that month and our favs that are still on the platform.
Table of Contents:
Horror movies coming to Netflix this month
10 best horror movies currently streaming on Netflix
Horror movies leaving Netflix this month
If you're looking to browse some of our evergreen favorite horror movies, try these guides:
Unwatchable: Top 60 Most Disturbing / Shocking Movies Ever Made
33+ Psychological Horror Movies
35+ Best High School Horror Movies
35+ Scary Movies Based on True Stories
50+ Best/Bloodiest Slasher Movies From the 80s
and (NSFW warning), horror movies with lots of nudity
Coming Soon to Netflix
Coming January 1:
All of Us Are Dead. A Korean zombie series.
#FollowFriday (2016). A techno-horror about social media.
1BR (2019). Disturbing psychological horror movie about an aspiring fashion designer who moves into a creepy cult-ish apartment building in LA.
Charlie and the Chocolate Factory (2005). Johnny Depp takes us on the world's least child-friendly factory tour. The 1971 version with Gene Wilder will also be streaming.
Dark Shadows (2012). Comedy movie about the old horror show starring Johnny Depp.
Escaping the NXIVM Cult: A Mother's Fight To Save Her Daughter (2019) true crime special about a woman trying to get her daughters from the clutches of the NXIVM sex cult.
I Know What You Did Last Summer (1997) and I Still Know What You Did Last Summer (1998). The 90s blockbuster slasher movies are definitely not based on a true story.
Interview with the Vampire (1994). An incredible adaptation of the Anne Rice novel with Brad Pitt and Tom Cruise.
Paranormal Activity (2007). The original Paranormal Activity film that ignited the found footage craze of the 2010s.
Scary Stories: To Tell In The Dark (2019). Film written by Guillermo del Toro about the iconic children's book series.
Stand by Me (1986). Dramatic adaptation of the Stephen King novella The Body.
The Lost Boys (1987). Iconic horror comedy about a group of vampires taking over Santa Carla, California.
Zone 414 (2021). New Netflix thriller about a detective tasked with finding a businessman's daughter.
Coming Jan 6:
The Wasteland / The Beast (2022). Spanish horror movie about an isolated family stalked by a monster.
Coming Jan 21:
Aileen Wuornos: American Boogeywoman (2021). New thriller about the early life of serial killer Aileen Wuornos.
Ozark. Part one of the new (and final) season hits. Netflix hasn't announced when the second half will drop.
Coming Jan 28:
The Woman In The House Across The Street From The Girl In The Window (Season 1). A comedy series satirizing female led thriller and horror movies.
Best Scary Movies on Netflix
Our top 10 horror movies currently streaming on Netflix:
Midnight Mass. An incredible 7-episode miniseries about an isolated fishing island taken over by a creepy religious fervor. Written and directed by Mike Flanagan, the creator of Netflix's The Haunting of Hill House.
The Fear Street trilogy (2021). A group of kids in Shadyside, Ohio investigate their town's creepy history, especially as it relates to the dreaded Fear Street. The first movie introduces Deena and Josh Johnson, a brother and sister living in the "murder capital of the world", Shadyside, home of the fictional Fear Street. The two realize that all of the murders in Shadyside are connected to a local urban legend about a real witch named Sarah Fier who now has her sights set on Deena's girlfriend Sam. Part two goes back in time to a previous mass murder in Shadyside, the Camp Nightwing massacre of 1978. Part three is about the origin of the town's curse and Sarah Fier.
The Strangers (2008). One of the best summer horror movies and worth a watch before any cabin trip. The plot follows a couple returning to remote cabin after a wedding and failed engagement. Exhausted and preoccupied by their troubles the couple slowly realizes they are being stalked by three masked strangers. The sequel, Strangers: Prey at Night (2018), is also on Netflix.
The Clovehitch Killer (2018). This is a really well done independent horror movie and it was finally added to Netflix this week. I love how this is a fully fictional story that is scary and compelling in it's own right, but it also draws on a lot of not well-known info about the BTK Strangler. It's about a boy who suspects his father might be his small town's famed "Clovehitch" serial killer. To me, it sounds exactly like BTK's daughter's account of her upbringing she wrote about in her memoir, A Serial Killer's Daughter. You can read about which parts of the movie are directly based on BTK and which are made up here.
Synchronic (2020). A thriller about two best friends who are paramedics together. One night, they begin to respond to a series of creepy calls related to a new drug on the streets with some pretty bonkers side effects. It turns out, the designer pills can induce time travel. One of our main characters starts experimenting with the drug while the other remains skeptical.
Crimson Peak (2015). New on Netflix on Friday, this is Guillermo del Toro's gothic horror movie about star-crossed lovers. American Edith marries Thomas against the wishes of her family and runs away with him to England. At his definitely haunted countryside castle, she begins to regret her decision. This movie is so visually beautiful it could be about paint drying and it would still be in my top 10.
What Keeps You Alive (2018). An underrated LGBTQ horror movie about a couple who intend to have a romantic vacation at an isolated cabin in the woods.
Rust Creek (2018). A college student gets lost while on her way to a job interview. Unfortunately, she hasn't told anyone about her trip and when she runs into some shady locals she realizes the danger she's in as no one knows where she is. From there, things get horrifying (and methy). For true crime fans, this story may be a possible explanation for what happened to Maura Murray.
Cam (2018). Get ready to submerse yourself in the neon pink world of online sex work. Cam is a Netflix original horror movie about a cam girl who discovers her account has been taken over by a doppelgänger. Super creepy, anxiety-inducing, and fun to watch!
His House (2020). Horror fans are obsessed with this dark thriller about a refugee couple seeking asylum in England. The couple is granted public housing while they await their hearing, though it is made clear that any small infraction could get them deported. Following the rules gets a lot harder when they realize their house is haunted af. His House currently has a 100% rating on Rotten Tomatoes.
Horror Movies Leaving Netflix:
The Guest
It Comes at Night
Jacob's Ladder
Winchester
Cold Mountain
The Devil Inside
Double Jeopardy
Forensic Files Collection 1-9
Ghost
The Lovely Bones
The Strangers
Underworld