8 Scary Séance Horror Movies Streaming in August 2023
This list contains horror movies with scary séance scenes that you can find streaming in August 2023.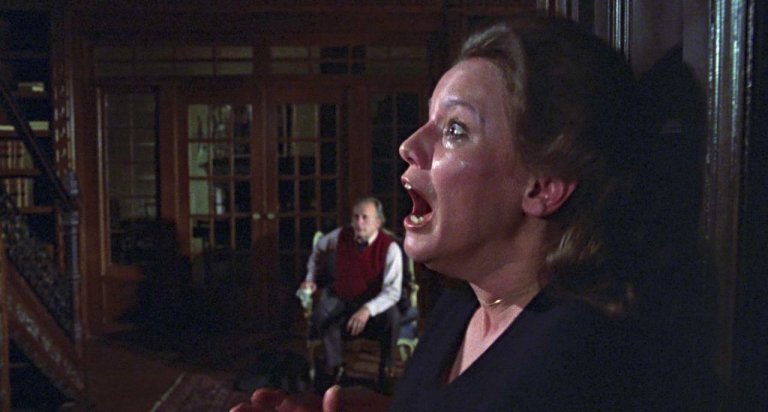 A séance is any event where a person tries to communicate with spirits, however we generally think of a séance as involving a group of people circled around a table, led by a psychic. Horror movies have depicted séances as scary and a real means of communicating with the dead — but also as funny, as part of a prank, or as a money-making scheme perpetrated on unsuspecting victims by grifters (for instance, Bradley Cooper's character in 2021's Nightmare Alley).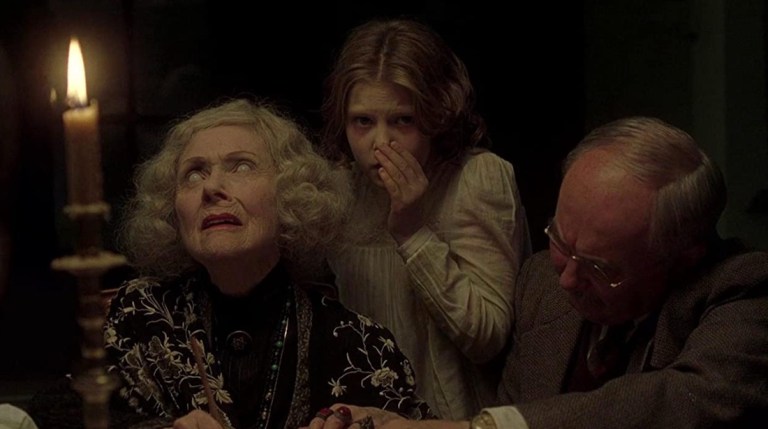 Unfortunately, some great horror movies with scary séance scenes are not streaming at all, like The Others (2001). This is a good reminder about the importance of collecting physical media for horror fans as more films disappear from streaming altogether. In the case of The Others, The Criterion Collection is releasing a new 4k UHD blu-ray of the film this October. This list will focus on scary séance scenes in horror movies that you can find streaming in August 2023.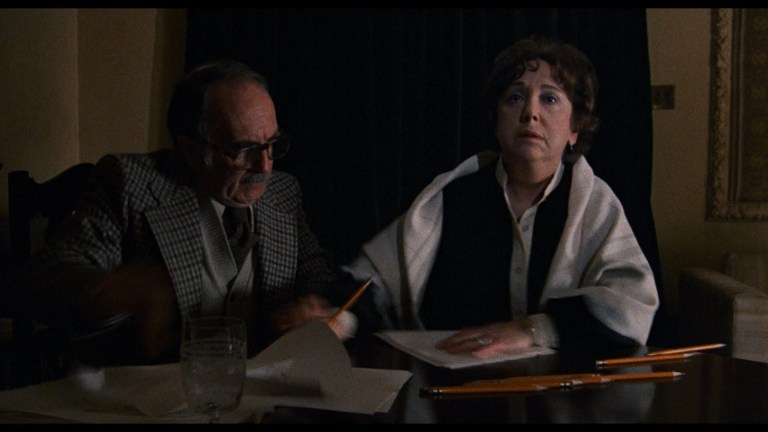 A supernatural psychological horror movie that goes down as both one of the scariest movies of all time and one of the best haunted house movies ever. The plot follows a composer (George C. Scott) who moves into an historic mansion soon after the tragic deaths of his wife and daughter. When he begins to experience paranormal phenomena in the home, the composer holds a séance and successfully captures an audio recording of the spirit — but that doesn't stop the haunting.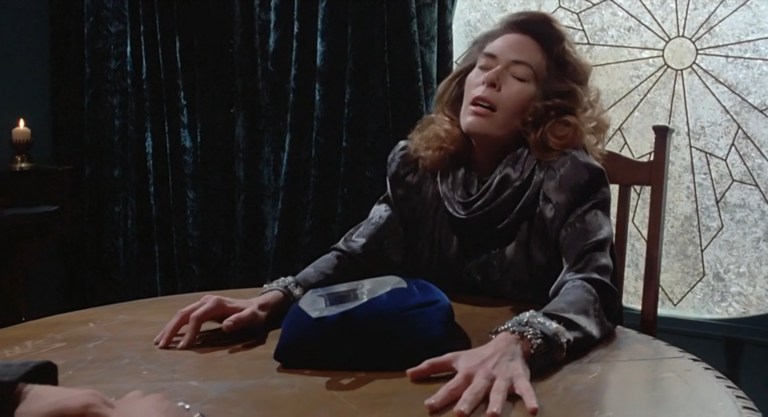 A supernatural horror movie about Warlock (Julian Sands), the son of Satan who wants to destroy the world. Along the way he tricks a fake psychic (Mary Woronov) into channeling Satan by calling him only "Zamiel". Unaware of what is actually being asked of her, the unsuspecting medium indeed becomes possessed by Satan.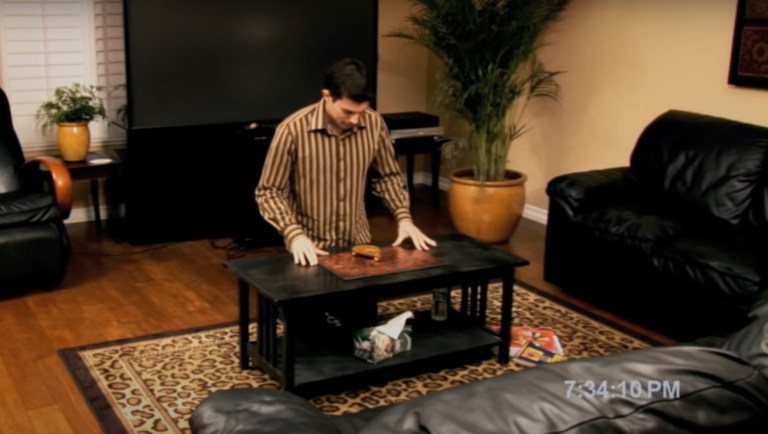 A found footage horror movie about a young couple (Katie Featherston and Micah Sloat, who use their real first names for their characters) documenting increasing supernatural activity in their home. Micah gets a ouija board for the couple to try to talk to whatever spirit is in their home. However, before they get around to using it their camera captures the planchette moving by itself when the couple is out of the home. After a few moments of this, the entire board catches on fire.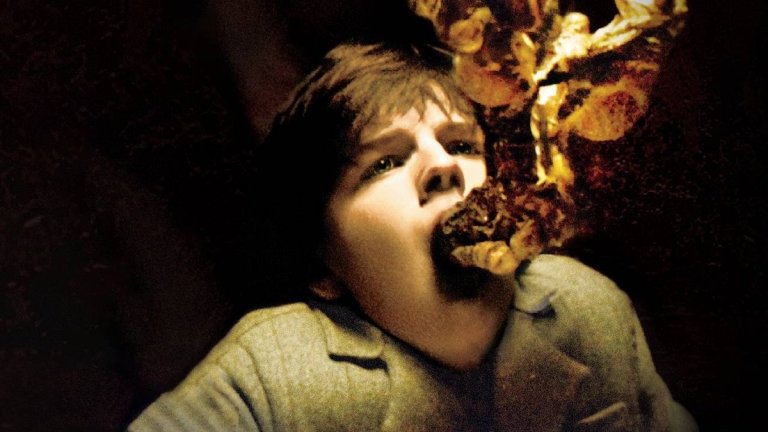 This supernatural horror movie is based on the (allegedly) true story of the Snedecker haunting, made famous by Ed and Lorraine Warren. In the movie, a family gets a deal to cheaply move into a large home. After moving in and paying the deposit, they learn they got such a good deal because the home is an extremely haunted former funeral parlor. The family finds photographs of séances conducted at the house, which show participants vomiting ectoplasm and learn that at one séance all of the participants except the medium died.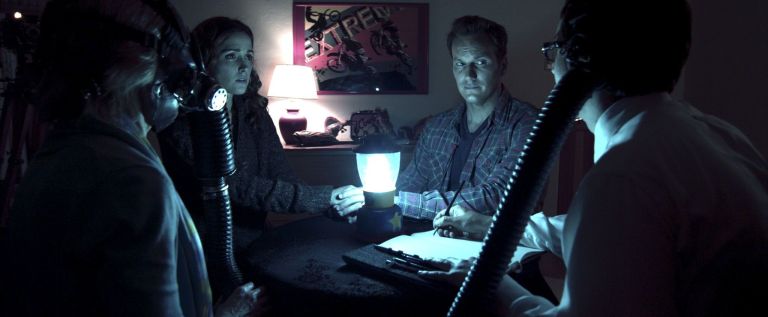 A supernatural horror movie following the Lambert family as they move into a new home and son Dalton (Ty Simpkins) falls into a mysterious coma. Seeking help for their son, the family consults psychic and paranormal investigator Elise Rainier (Lin Shaye). She performs a séance with the help of her two assistants, the intensity of which only scares the family more.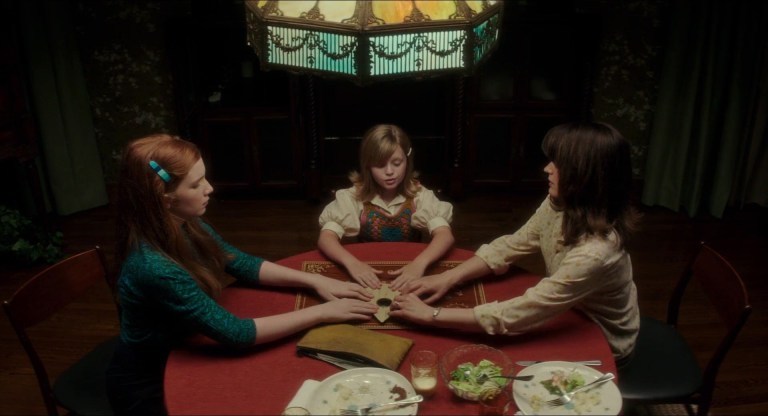 A supernatural horror movie co-written and directed by Mike Flanagan. The story follows a family living in Los Angeles in 1967. Recent widow Alice Zander (Elizabeth Reaser) supports her kids by running a fake medium business out of their home. When Alice incorporates a ouija board into her séances, her 9-year-old daughter Doris (Lulu Wilson) becomes possessed.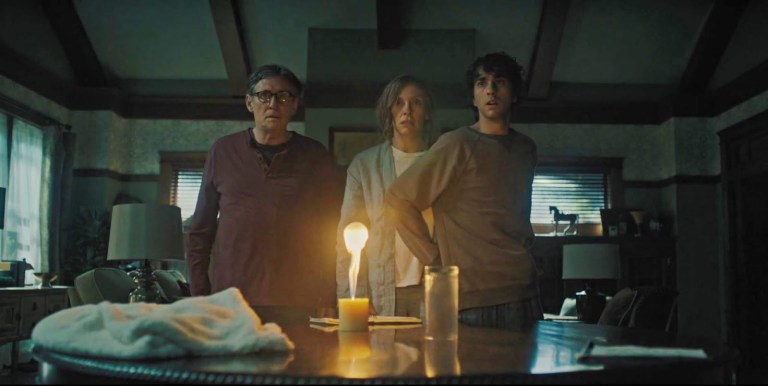 A psychological horror movie written and directed by Ari Aster. Hereditary follows artist Annie Graham (Toni Collette) and her family in the aftermath of the recent loss of Annie's mother and then the sudden and tragic death of her 13-year-old daughter Charlie in an accident caused by her 16-year-old son Peter (Alex Wolff). In a support group, Annie makes a friend who teaches her to perform séances to communicate with her deceased daughter. When Annie holds a séance with her family, she becomes possessed by Charlie's spirit.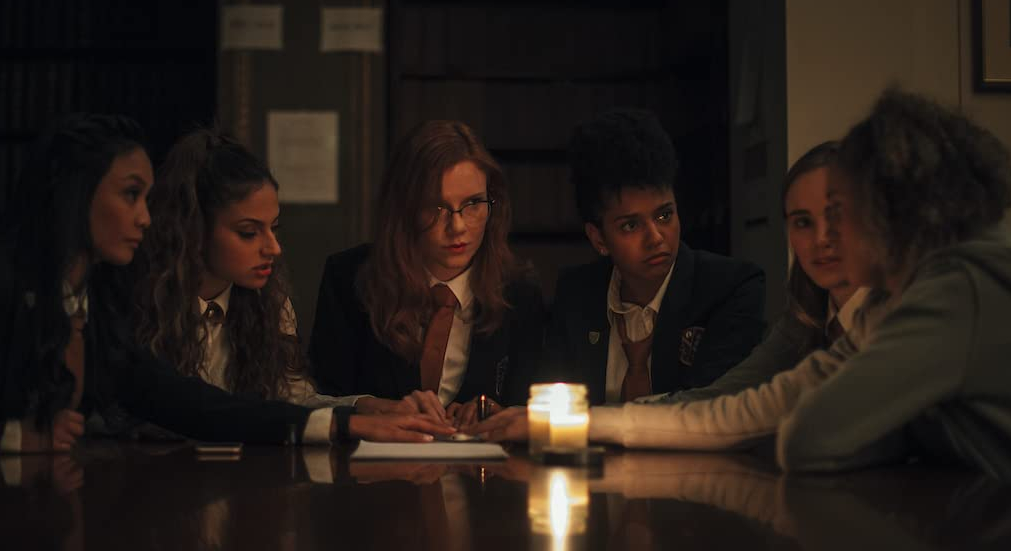 As might be obvious with a film titled Seance, this supernatural horror movie is full of scary séance scenes. The girls at fussy boarding school Edelvine Academy love to use séances as a vehicle for cruel pranks. In fact, they've recently (unintentionally) caused the death of one of their classmates through this kind of practical joke. Instead of learning their lesson, the girls target new student Camille (Suki Waterhouse), seemingly unconcerned that she may meet a similar fate.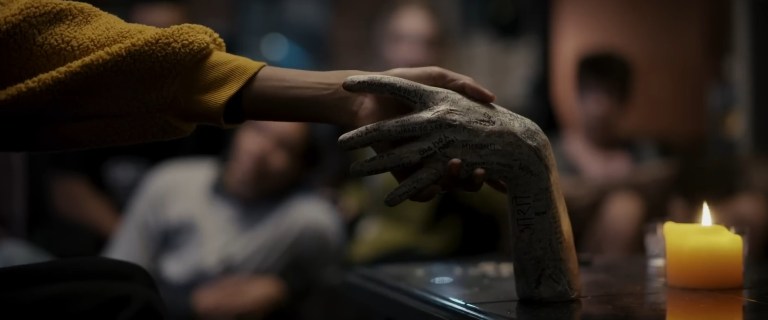 While Talk to Me (2023) isn't streaming anywhere yet, it was the inspiration for this list as the film centers around talking to spirits. Mia (Sophie Wilde), Jade (Alexandra Jensen) and Riley (Joe Bird) attend a party wishing to participate in a séance party game they've seen their friends share on social media. The game involves holding a hand (allegedly the embalmed hand of a psychic) and saying "Talk to me. I let you in." Because it's a horror movie we know this game quickly turns into something terrible. Talk to Me is one of the best horror movies of 2023 and is currently only in theaters.
Further reading: